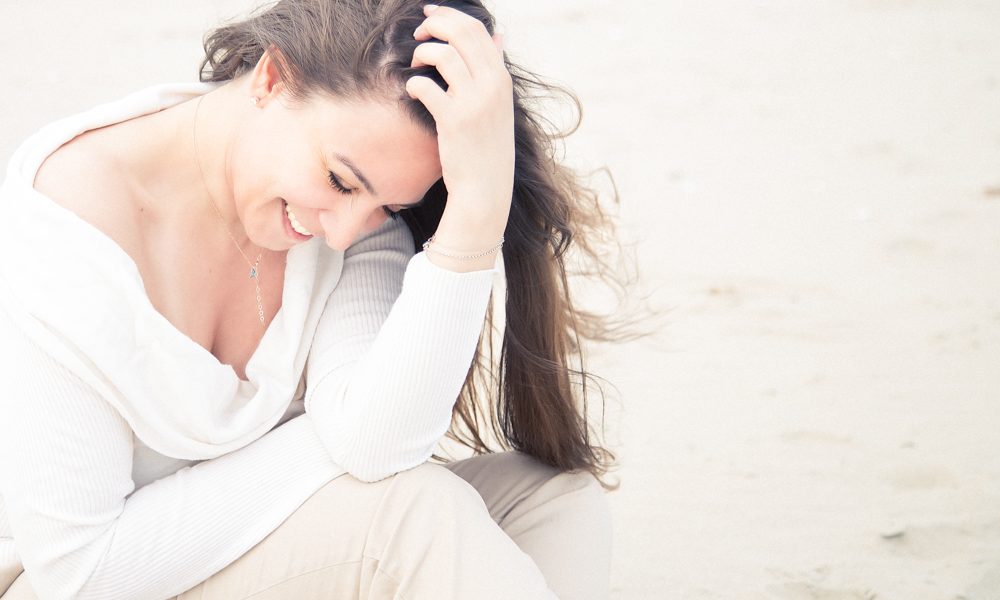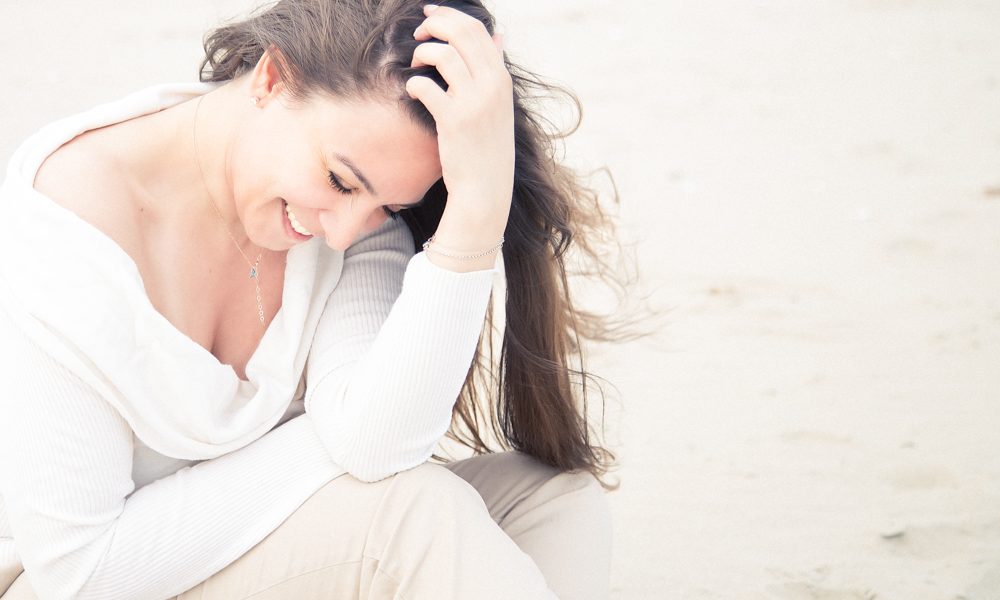 Today we'd like to introduce you to Burcu Erkmen.
Burcu, please share your story with us. How did you get to where you are today?
On a stormy winter New England night, Pedro was taking pictures along Charles River with frozen fingers when I bumped into his camera with mine. 🙂 Ok, ok joking.. Didn't quite happen that way! In fact, I saw one of Pedro's composite images online. It was this image of him facing a lion, and I thought a bit dark 🙂 but definitely creative and talented! We met when he was photographing at MIT, my alma mater, and eventually founded Animus-Art Photography to create art for our couples.
Artistic expression has always been in my life in one form or another. I danced for a long time so I'm forever inspired by movement and you can see that in my images. I studied electrical engineering and was doing research on the brain tissue at MIT before we started our company so from the technical side of things, I was already into optics, Photoshop, image processing and I was excited to pursue Photography as an artistic expression. I love the dynamic pace of weddings, it's live, emotional and you get to witness love in many forms; parents, the couple, friends. I have to say, for me, what made me want to photograph weddings was the relationship with our couples. I fell in love with the intimacy of witnessing these two people we have known for almost a year, who felt like friends, express the depth of love, the vulnerability, the anticipation and the soaring joy they felt.
Pedro's interest in art goes way back to when he was 9-10, when he started sketching and drawing. He went from drawing, to graphic design, to composites on Photoshop and editing images for other photographers. He started photography as a hobby, which led to event photography around Boston. I do believe he was asked to photograph a small wedding after which he was hooked on wedding photography.
The name Animus-Art describes a lot about how we photograph. An.i.mus \ˈa-nə-məs\ :origin latin – animī, animo means: soul, mind, the breath, inner self, spirit, courage. We believe photography is an art experienced through mind and soul; photography should tell a story that creates an emotional connection. A love story, the details of a wedding day, and the emotions all reflect the spirit of our couples and we seek to tell that story and capture the connection they have with each other.
Overall, has it been relatively smooth? If not, what were some of the struggles along the way?
Safe to say absolutely not! Smooth would definitely be an overstatement 🙂 In fact, I truly believe that if you are starting a business and you are not facing challenges almost daily, you are not dreaming big enough.

I think, anytime you are doing business and your product is art – which as you can imagine is deeply rooted in the emotion and feeling of the artist, you have a constant struggle of trying to find a balance. When you are deeply emotionally invested in your client and your product (your art), creating and maintaining a logical and practical approach that the business would need, takes practice. For us, this was amplified by the fact that we were in parallel establishing being a duo. Two people with very different backgrounds; I have strong analytical, problem solving background and Pedro has a strong creative background. I think, the key in these situations, is to explore these early on and set systems to create a balance with each other's strengths.
Another challenge was I think what many of us with our own businesses face: Time Management. Imagine this, you are literally doing everything: marketing, design, sales, product, and 5 year plan. You name it, we are doing it. I could literally work 24 hours and never run out of things on my "To Do List". So when do you stop? do you take a vacation?, if you do, do you turn off your phone? How do you maintain the inspiration you need to create in such a "business" space? I can assure you, the answers will vary from creative to creative. For me, thanks to MIT, I am used to a high pace work environment. For Pedro, the challenge to find a balance and the struggle to find the answers will be different.
And there is always the challenge of creating value for art. We do have the responsibility to educate. Point and shoot is not equivalent to curating and creating a stunning imagery. In a time when almost everyone owns a great camera, creating the value for the artistry that goes into curating great imagery, is a struggle we photographers face and quite honestly, sadly almost all art forms struggle with this.
Animus-Art Photography – what should we know? What do you guys do best? What sets you apart from the competition?
We are Fine Art and Editorial Wedding and Lifestyle Photographers. We are known for are emotional and Fine Art approach to wedding photography that tells the story of a journey two souls are embarking on. Our imagery captures a harmony of raw emotion, authentic evanescent moments, and curated artistry. We are known to create heirloom stories that continue beyond weddings, capturing the birth and newborn portraits of our former bride and groom's children as they grow into beautiful families.
From the very beginning two things were very important for us and for our company's philosophy: The type of relationship we have with our clients and the social impact have in our community.
Our photography is about telling a visual story, capturing and evoking emotion and thought. I believe, in order to tell any story with its authenticity, the artist and the artistic muse have to be mutually invested in each other. So, we strongly wanted to have our client relationships be about camaraderie and friendship. We are proud and grateful to say we have met phenomenal people, who have become friends, whose stories we continue to tell. We call them Tales of Love.
Throughout our journey as Animus-Art Photography, lifting those around us, those who inspire us has been in the foundation of our company and I'm very proud of that. From weddings booked we donate to Operation Smile, we volunteer for inspiring charities like Girls on The Run and we have more projects in the works to have a greater impact in our community.
What is "success" or "successful" for you?
Ah yes, good question 🙂 For me success has 4 key elements. First one is about setting a vision and asking yourself 'how close am I to achieving this vision?' This is where you dream as big as you can in the moment, take your own journey with your strengths, your insecurities, your personality and you try to answer, "What am I trying to do with this, what is my ultimate goal?"
Second one for me is about how you get there. This one is about understanding the journey, determining your path. What kind of choices will your company make? What is important, what is in the foundation of your company? Including my clients in my definition of success, empowering youth, having social impact are choices I've made with my path.
Third one is, "Am I inspired"? Understanding that you are arguably the most important ingredient in success and thus understanding the importance of asking yourself this one question, is fundamental to my view of success. I consider some of my most successful moments to be not when I was making the most money, or had the most number of clients but when I was inspired the most, some during the most challenging times.
The final key element I would say is understanding that success is fluid, and not a destination. I believe, the more you succeed, the more the targets and lines you've set for success will blur and the more you will see beyond the limits you dreamed up when you first started your journey. By maintaining a curious perspective, and constantly learning and growing, you will see that your choices are also becoming wiser. So, it is important for me to understand that definition of success will and should adapt proportionally to my growth and experience.
Therefore, for me, it's about staying curious, and taking the time to recognize and celebrate success through these 4 key elements throughout my journey.
Pricing:
The Animus-Art Wedding Experience starts from $3999
Fine Art Boudoir Photography starts from $1199
Fine Art Bridal Editorials (Pre or Post Wedding Photo Shoots) start from $1599
Contact Info:

Image Credit:
All images by Animus-Art Photography
Models: Anastasia Tsikhanava, Maggie Inc.
Emily Bradley, Maggie, Inc
Eric Lindgren, Maggie Inc
Hair and Make Up: Claudia Moriel
Paula Roderick-Voisembert
Lisa George
Getting in touch: BostonVoyager is built on recommendations from the community; it's how we uncover hidden gems, so if you know someone who deserves recognition please let us know here.