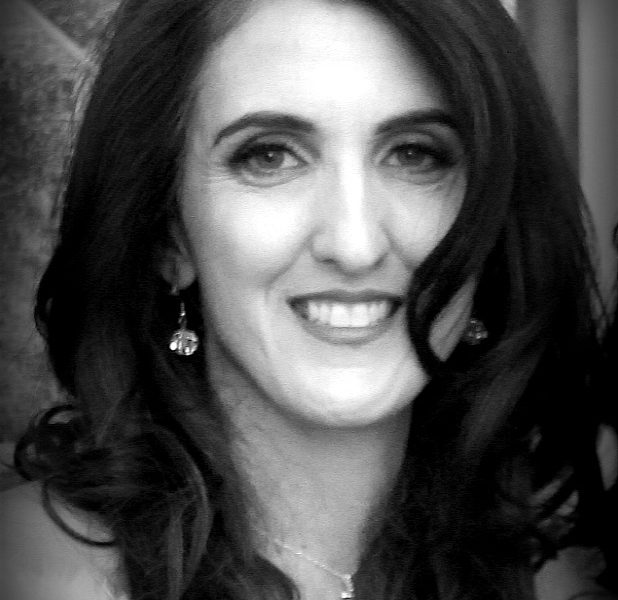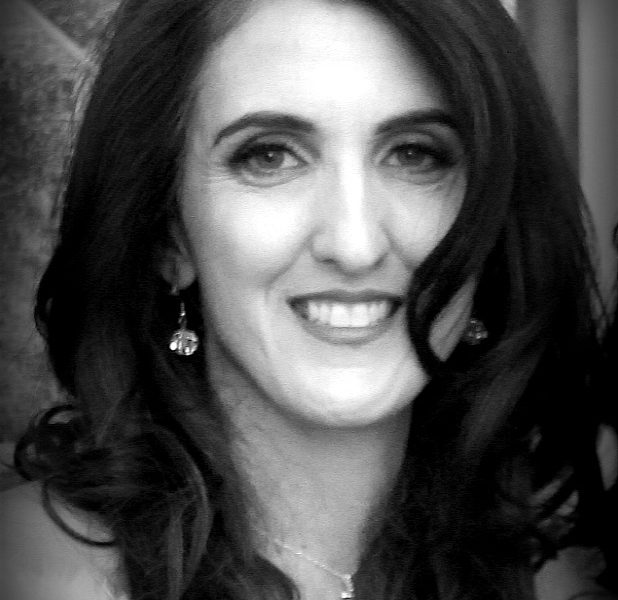 Today we'd like to introduce you to Caroline Zani.
Caroline, let's start with your story. We'd love to hear how you got started and how the journey has been so far.
My journey began in a typical small town Catholic family. Church was our middle name. Growing up with a clear connection to Spirit is wonderful if you know what to do with it. If you do not, it can be difficult to integrate your spiritual experiences into the life your family wants you to lead.  In my case, talking about it only gained me ridicule and often I was told I had a great imagination and that I would only scare myself. My "stories" and my sensitive nature were so much more than either of those things independently but no one recognized that. At the earliest age possible, I ran away to the barns in town to be with horses – this was the only place I felt "home." In retrospect it all makes sense – my Aquarius humanitarian nature, my empathy for all of life, my sense of justice and my left -handedness and a life path number of 9 – It all was the perfect storm to lead me on my path to becoming what many call a psychic medium. Growing up being told that there was nothing more than theatrics and trickery to that label, I shy away from it. Let's just call it connection, something we all have. It is our birthright though most are never taught about it and truly, have it scared or shamed out of them. I find that sad especially when I hear children talk so openly about their experiences, the dreams and conversations they have. I feel it's important for children to learn what their intuition is and how to use it to keep them safe and to create the life they came here to live. Unfortunately, they quickly get told what to think and in some cases how to think and in the most extreme cases they are punished for what they know, what they brought with them into the world. So many people tell me of the amazing things their children tell them when they "couldn't possibly " know these things. It tugs at my heartstrings because I was one of those children with no one tell about my experiences and the things I knew. My mother would marvel at my memory and call me her most conscientious child. That also set me up for a good dose of Catholic guilt. And so the "imaginary" friend I loved dearly as a child was banished when I turned 7. My mom had had enough, apparently and flushed her down the toilet! I was devastated and no matter what I did, she would not come back – not for more than 30 years anyway.  I struggled through my high school years, much more comfortable around animals and the kids who also owned their own horses. We rode our horses day after day, year after year, in the woods and nursery in town.
My novel Piper, Once and Again touches on all of this as it explores past life trauma and how it can shape our current experience.  Past life regression is something I offer clients as well. This can often help them to get to the root of an issue or difficult relationship and in a sense cut those karmic ties and free them to co-create a different reality going forward. I have seen some amazing transformations in people. I receive some pretty amazing emails from people who say that book was like a review of their own life and has helped them understand that they are never alone in life and that they have a spirit team helping to guide them.  My publisher is currently pitching the book to producers in Hollywood.  I know that the right person will help bring the story to life on the big screen. It's a very visual story that will translate to film in an big way.
I'm going to be traveling to Paris and Provence where the book is set  this summer to promote it and to get a feel for the sequel as well.
In college I threw myself into the sciences – biology, chemistry, nutrition, epidemiology. I was fascinated with the miracle that is the Universe we live in.
Many years later I experienced a very traumatic event in which I had an out of body experience. This was so disturbing to me initially but looking back I can see how profound and beautiful it is to realize we are so much more than flesh. Truly, we are infinite life.
That sudden and life altering experience shoved me onto the path I believe I was intended to walk. I began to hone my skills and understand the messages that were flowing through me. I learned to not be afraid to say what it was I knew without knowing how I knew it. That is the very definition of intuition.
What has been a fascinating and sometimes lonely journey has brought me to where I am today. I call my business Bridging The Gap because I feel that's what I do. I take all that I grew up with and take the leap of faith to everything else. I find that so many people come from a similar religious background and tell me that they have had experiences they have never told anyone else for fear of being called crazy or worse, evil.
I also find though that people are learning to balance the traditional religious beliefs with the way that Universe works. We are co-creators here…much of what we experience is drawn to us because that is the vibration we are putting out the Universe to begin with!
Great, so let's dig a little deeper into the story – has it been an easy path overall and if not, what were the challenges you've had to overcome?
This has not been a smooth road but one that has been extremely rewarding. I have learned so much about humanity, the sadness and grief that people live with so privately. I have also learned that some are afraid to journey too far from that sadness as it has become comfortable to them. My greatest wish is to lend hope to the people I work with and bring them from grieving to receiving and then from receiving to believing.  I have learned also that I can't help everyone.  Some people come with an agenda and they are only going to hear what they want to hear and discard the rest.  They take the messages and apply it to their view and thereby not really get the full benefit of a session.  Sometimes too, a person who struggles with mental illness will come when they are not willing to comply with their doctor or therapists recommendation.  I usually get a sense of this immediately – there is a certain energetic stamp that is hard to describe but when I feel it I know that I must tell them that it is of the utmost importance that they follow doctor's orders first and when they do that, I can then read for them.
On the other hand, sometimes they need to seek out a different doctor or specialist and that often comes up in the cards.  I have told countless people to get tested for Lyme bacteria and they say they were already tested and it was negative. I will be nudged to tell them again and again to get the more specific titer test and 9 times out of 10 I get a very excited phone call to say that indeed they are Lyme positive and they are incredibly relieved to have answers to their weight gain, brain fog, arthritis, etc. I've even been asked to help with a horse's illness or a missing dog or cat.  It's incredibly rewarding to receive the email that starts with: "Oh Caroline – you were right – Sparkles was inside the house hiding – scared from our move. I thought for sure she was gone for good."
Alright – so let's talk business. Tell us about Bridging The Gap – what should we know?
I am an Intuitive ( what most people call psychic ) although I have not tried winning the lottery this way ( oldest joke in the book ). I take what I do very seriously and helping people is more rewarding than any amount of money. But to be clear, as the Universe is always listening….I'm open to abundance! What I do is I read for people which means I will use cards, my intuition, and the person's own energy to tell them the things Spirit wants them to know. Sometimes a person will come looking for answers to a work problem only to hear that the reason they have not met the person who is also looking for them is that they have not forgiven someone who desperately needs their forgiveness. Oftentimes that person is themselves. And generally, once they shift that energy not only does the lover appear but the work problem disappears as well.
I answer any questions they may have and deliver messages from specific loved ones if those messages are available. From these readings I learned that people want more – they want to learn to connect on their own. So for that last 5 years I have offered various workshops and classes at my studio at home and I also travel locally to spas, offices, shops, private homes, and community groups. People learn to connect with their own higher self, their intuition and are usually quite shocked at their success. You see, it's there, but like any tool, if you don't know how to use it, you don't bother picking it up. The workshops include: Intuition Development I and II, Angel Card Reading, Vision Boards ( absolute amazing tool that will change your life ) and Past Life Regression.  Another thing I enjoy is teaching people to read cards one on one.
Again, the cards are simply a tool to help clarify what Spirit wants us to know. Over the years I have come to be known as the baby whisperer as many women who thought they could not have children hear during the reading that a child is just waiting to come to them. And sure enough, I receive the excited phone call, text or email that in fact a baby is on the way. The greatest compliment I have received is that I "lend hope," to people when they have lost their own. I also get video updates from time to time of these incredibly adorable miracles as they grow.  My favorites included a little redhead named Norah and twins Sadie and Drew – truly life changing for their Mom who had lost so much and was in a dark place when I met her. I told her about all the wonderful things that were on the way – I knew she didn't believe me at the time but she had faith she would be okay. A year and a half later she has these two bundles of Life to love, an amazing husband and a new job she loves -it's really amazing to see.   I think what I am most proud of is that people find me accessible, warm and not "out there" as they may have experienced with others in the field, Sadly, there are people who will take another person's money and play on their vulnerability and fear. I can't count how many times someone has come to me after having a frightening experience with another reader. From this, I saw a need for a development group which is a safe place for people to explore their own intuition and hone their own gift. This group has built up its energy over the years and has become something the members and I look forward to on a weekly basis. I laugh when people exclaim, "You're so….normal." I used to laugh and tell people that I don't have cat or a crystal ball. And again, the Universe is listening. When my daughter went to grad school, she gifted me her stunning Siamese named Hermes ( the winged messenger of the gods ). And many people have given me gifts of crystal. So….there's that.
I feel what sets me apart from others is my journey and my compassion for the struggle people come to me with. We all have lessons to learn and sometimes the lessons are very difficult. As an empath I feel what they feel so reading can be exhausting and at times depleting. I do it though with an open heart and a lot love.
Is there a characteristic or quality that you feel is essential to success?
I am very honest with my reading style. I let people know that I will be delivering messages that come through. It's my job to deliver what is there and nothing else. Sometimes people might not be accepting of the answer they get but it's my job to give the message and stand by it. As they say, "Don't shoot the messenger!" People invariably write to me within a week or two to let me know how things worked out. The email usually starts with, "You aren't going to believe this…" I laugh because I did believe it when I said it – they didn't believe it!
I also check in on people after readings if they were particularly emotional. Most people tell me they feel so much better and lighter when they leave my office but now and again there's a person who just wants so badly to end their pain that I get the nudge to check in on them. Most are so grateful and cannot believe that I would think to do that. Some people refer to me as a spiritual adviser and I am grateful when I can fill that role.
Pricing:
a 30-minute reading is $60
a 60-minute reading is $100
a block of 4 card reading sessions is $300
1.5-hour past life regression session is $150
Contact Info: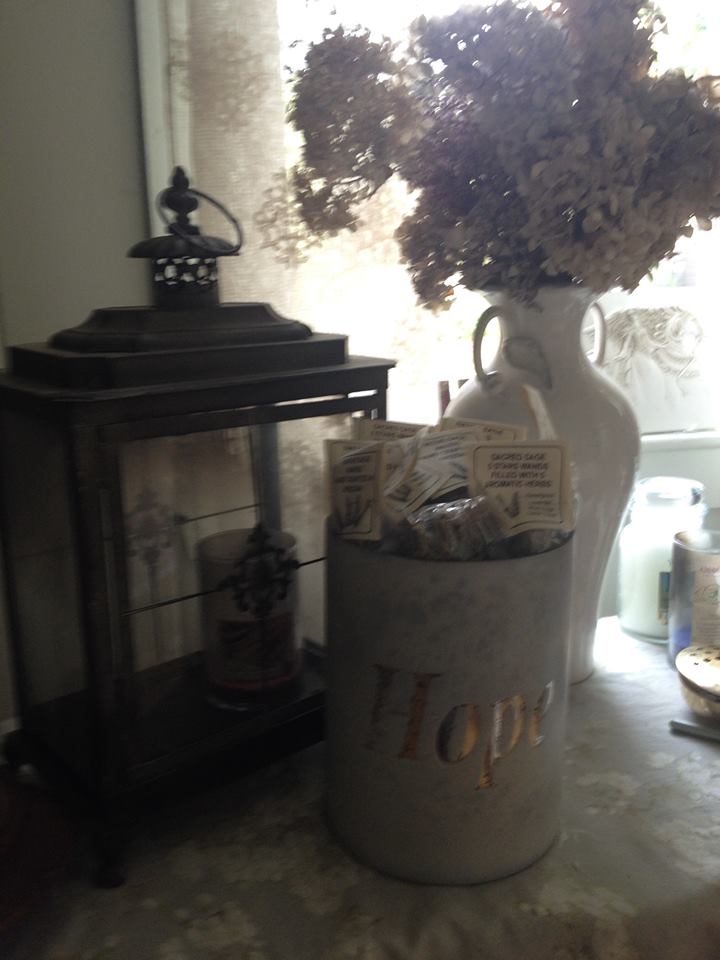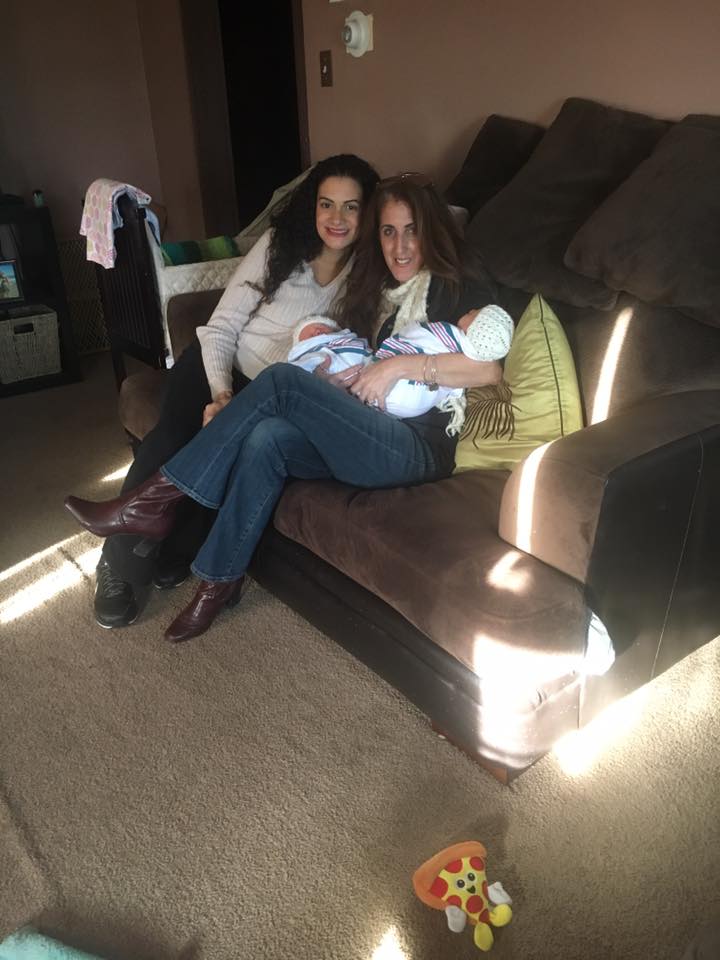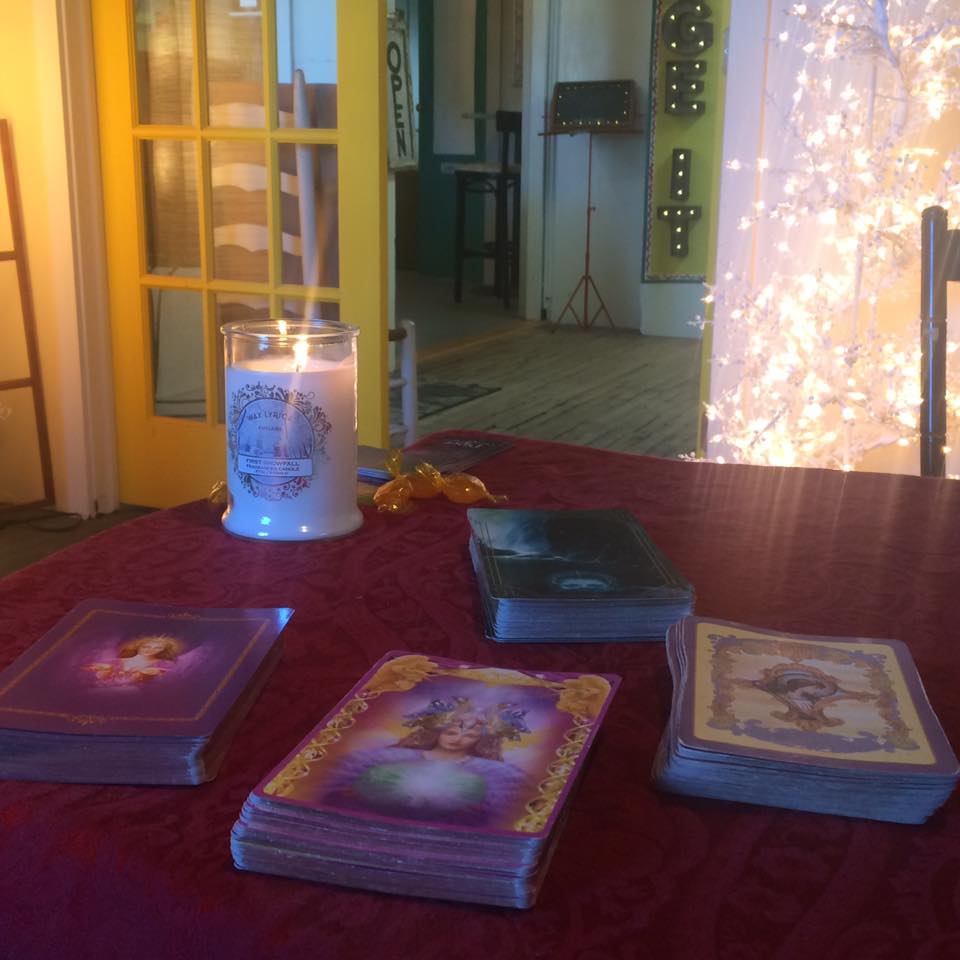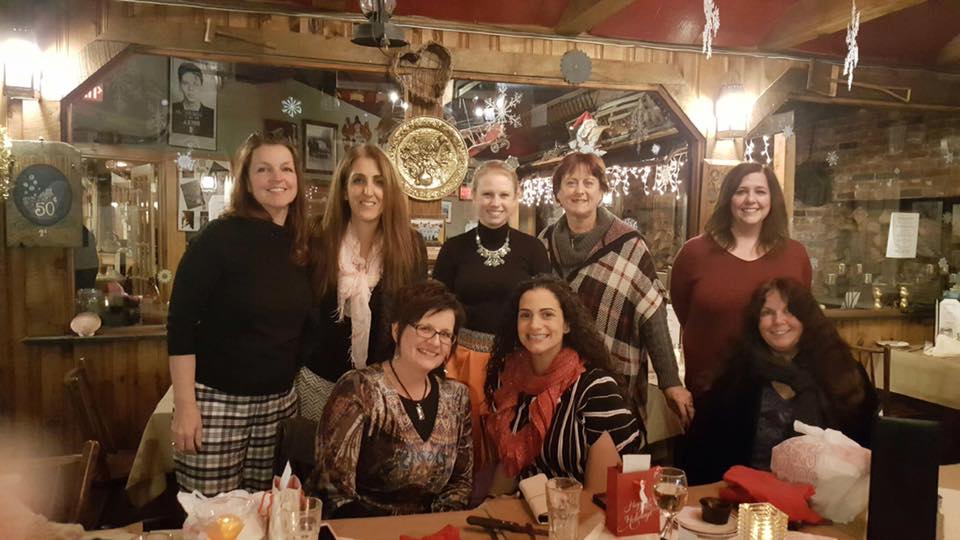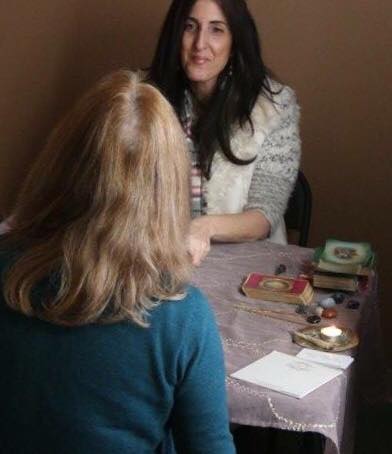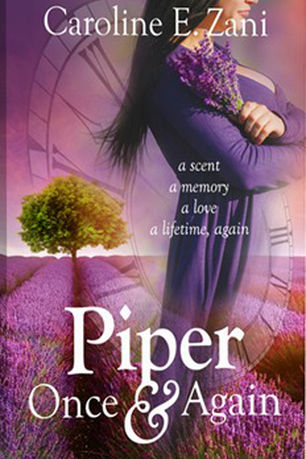 Image Credit:
Wyatt-Mackenzie Publishing
Caroline Zani
Getting in touch: BostonVoyager is built on recommendations from the community; it's how we uncover hidden gems, so if you know someone who deserves recognition please let us know here.