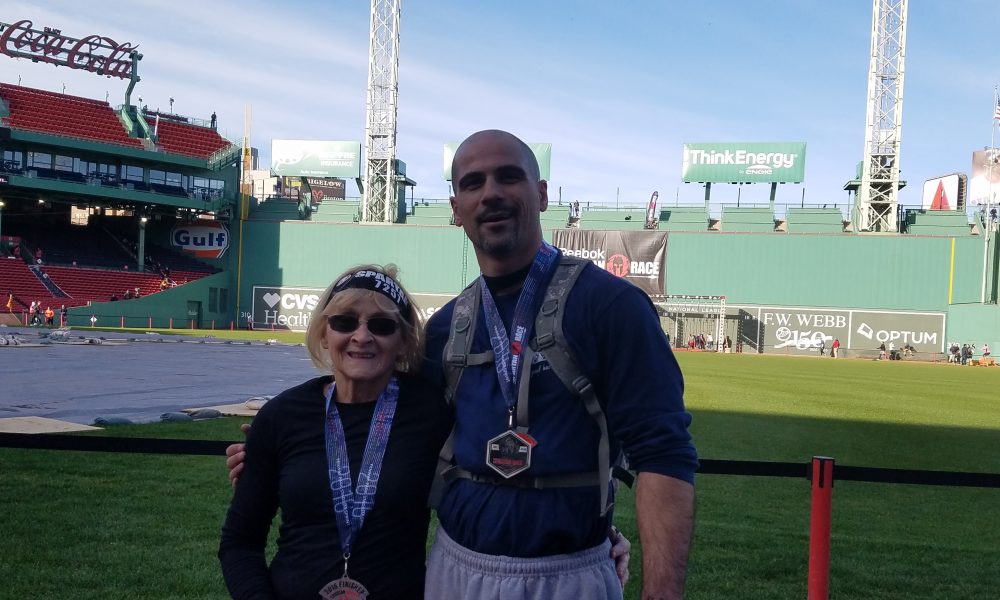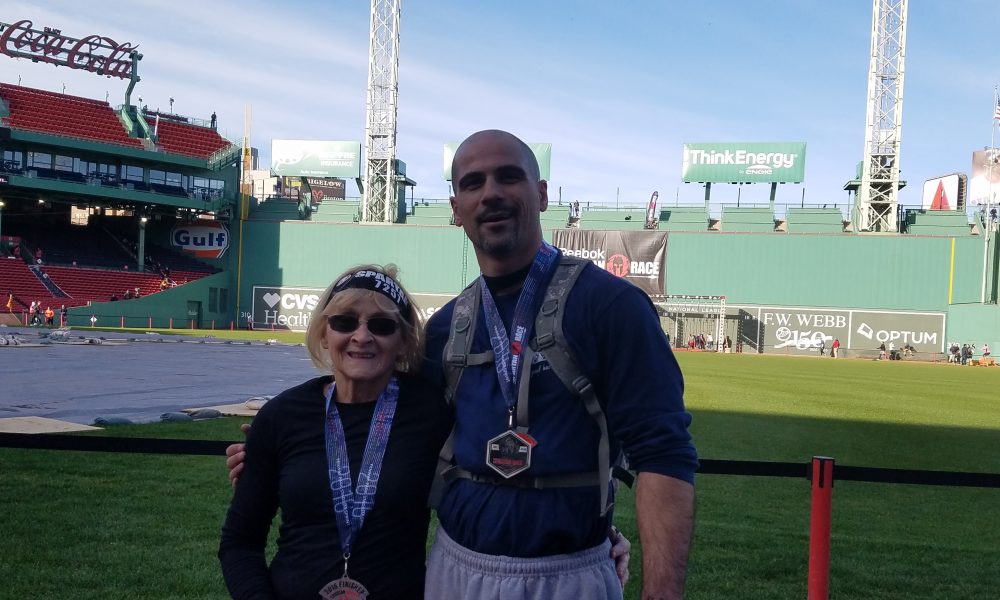 Today we'd like to introduce you to Brandon Montella.
Thanks for sharing your story with us Brandon. So, let's start at the beginning and we can move on from there.
Growing up I had always dreamed about being able to help people. I fantasized about running into burning buildings and saving other kids. It was probably because I myself was living in a less than optimum family dynamic. My father was and still is an addict and my mother had fallen subject to an abusive husband (my stepfather). I learned quickly that family is not always blood because I spent the majority of my young life with other families during the school years after we left my mother's husband. I always told my mother that someday I would be able change our family around.
After high school I went into the Marine Corps and started my journey of inner strength. I excelled in the Marines under the mentoring of my drill instructors because I was so eager to please a father figure and graduated first in my class. Throughout my military time in service I learned the values of teamwork and leadership. I thoroughly enjoyed helping other Marines. I left after my four years of service as I always intended to as I used the Marine Corps to better myself as a productive member of society.
When I entered the corporate world I did very well in construction that led me to a sales job for a global equipment manufacturer where I worked at a high level of sales over 14 states. Dealing directly with business owners. Despite my success there and financial stability something was lacking. For one I was gone away from my girlfriend (now my wife), I was not representing a product that fulfilled me as a person. The product was great don't get me wrong but I just didn't feel like I was helping people. I was empty inside and just going through the motions. It showed at home in my relationship with my wife. There were some moral reasons along with these that was fading my interest in the current trajectory I was on and my relationship was suffering both with Tonya and myself.
We got married in 2010 and moved up to the Boston area from Virginia as she had liked it when we visited family. She always knew I wanted to come home and rekindle my connection with family as I have brothers and sisters I rarely see. I decide that if my wife would go north with me and leave her family and with my lack of interest in what I was doing. It was time for a change. One last time and no turning back. I had always wanted to be a personal trainer since I can remember it being a career option and was doing it on the side just as a "gym rat" because I enjoyed helping people and lived at the gym. I have to exercise or I am not a happy person so why not right? Being a business man I did my market research and came to the conclusion that Sports training and boxing fitness was going to take off. Being a Marine I cannot teach something I do not do. My decision was simple. I would cash in my 401k, pay of my debts, start my business, train in boxing and use my sports conditioning training on myself. I figured I would get a few amateur fights to lend credibility to who I was. THE WAY was born and I would show "Every goal has a way". Mind you I was 30 years old at the time. I walked into Cyr Farrell's boxing gym in Quincy Mass and told the owner my desire. My training started immediately and I began to take punishment daily by some very talented fighters. Three months later I had my first fight at an armory and six months after that I won every tournament in New England to include the New England Golden gloves championships. I was hooked, not because of the fighting but because of what was happening inside. I started getting back in touch with my emotions. Having to answer questions about myself and where the fears were coming from. I realized I still had a lot of insecurities that I was defeating through competition with other men. I became more calm and open to my now wife who by the way, had been supporting this endeavor financially and emotionally since I started my business in our townhouse basement in Malden. She is the biggest key to my success in many ways. Almost every way.
I ended up bringing my training to a local gym and quickly outgrew my capabilities there and needed to take it to the next level. I joined a veteran group called the Veterans Business Owners Initiative (VBOI) under the tutelage of Jerry Pinsky. His program took veterans through the process of preparing a business for a loan to start up. By the end of the program I realized I only needed a small amount as I had been buying equipment over the years wherever and whenever I could. I stored it in our garage. I always said I would build it one dumbbell at a time if I had too. I kept fighting and now started looking for places. I took my wife to the last place I had found and when we walked out she said, "How much do you need." I told her and she wrote a check as a private investor in what stands today in Woburn as our first facility. My Marine Corps friend I served with helped me build my gym with our own hands to save money as we are both tradesman.
I opened the doors Feb 2014 with just over $1400 left in my business account and a dogged determination to provide the highest quality product for the most affordable cost to my end user.
During all this time I stayed competing, turned pro (currently 6-0) and have recently brought a son into the world. I am in my fourth year and working together with Rockland Trust to buy a building and continue to bring the best to my community. I am there for them and them for me. From a humble beginning to a family of members that I cannot ever truly express how grateful I am. They enjoy a product that truly represent me and my love for helping others. For that I will proudly lay my life down. The fulfillment I get from helping others help themselves is truly the most valuable aspect of my business.
Has it been a smooth road?
It has not been a smooth road. Trying to grow the business while fighting is tough. Long days, late nights, trying to ensure I keep up with relationship with my wife is hard. Finding the balance is daily mindfulness practice but worth it. Preparing for fights puts you in a place mentally most don't understand so it is imperative to excuse yourself ahead of time as cutting weight can make you cranky. I teach all my classes and train my clients. I am pretty much a solo outfit but recently started having people volunteer to help and that is humbling. It is also hard for me to take help for many reasons I am working on.
The hardest challenge was my wife's and I had been pregnant before our son and two days past our due date we went into labor. The pregnancy had been perfect. We went in on Christmas Eve of 2016 and our child had passed at some point. It was very hard as my members are family. They were all at the gym for our baby shower and everything. I could not stay away as I am the sole operator of my place so after shutting down for a week. I had to return to work and keep up the positive attitude that draws people to my place. They were a pivotal reason I was able to get through and for that I can never repay my clients for all their support both in my business, the ring and my life.
We'd love to hear more about your business.
I do boxing fitness classes, obstacle course training and sports conditioning. I am known for helping people change their mentality towards themselves, pushing them to achieve goals they thought not possible. What I guess sets me apart is the philosophy I try to employ in others, the positive mindset. I am most proud of the letters I receive from people I have tacked the walls. Gratitude keeps me going.
Is our city a good place to do what you do?
Yes I do because we are such a diverse area and people are switching into the style training I do more and more. I have from age 8 to 68 at my place and all levels so all are welcome because I can tailor any exercise for people.
Pricing:
$75 a month with no money down and a 6 month commitment
$15 per class to drop in. First class free
Contact Info:
Address: 4 F Henshaw Street
Website: www.everygoalhas.com
Phone: 6179973635
Email: montellabm@gmail.com
Instagram: Brandon Montella
Facebook: THE WAY LLC
Image Credit:
Montyrand.com