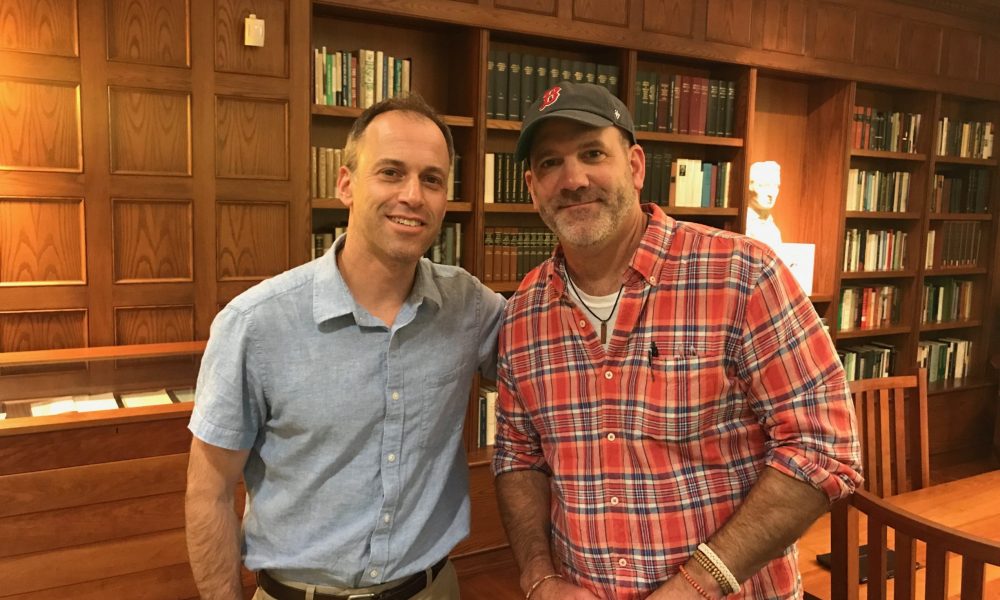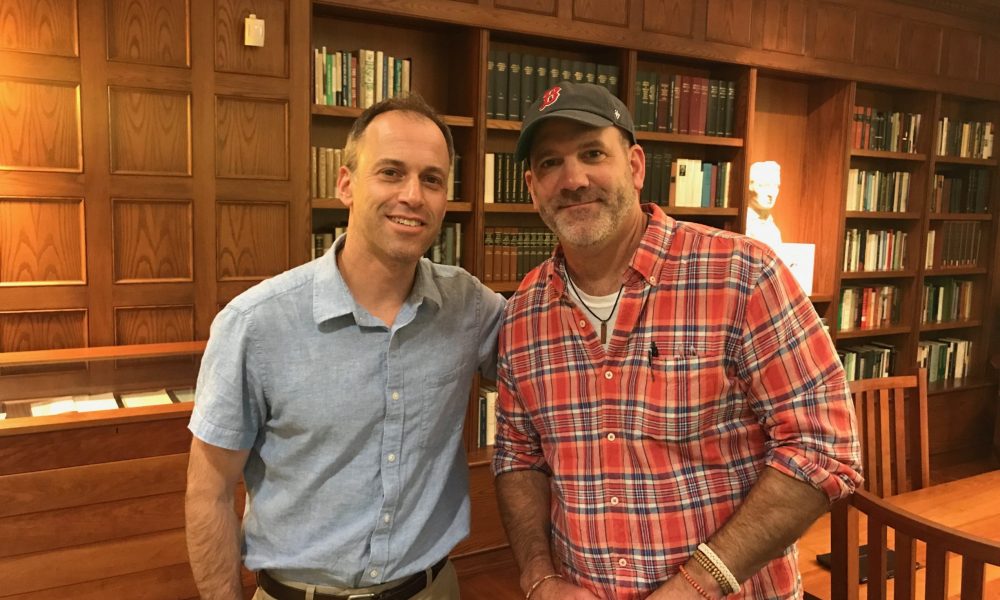 Today we'd like to introduce you to Ron Hirschberg and Chuck Clough.
Ronnie grew up in Western NY, forming his first band, The Underground, in 1985. After moving to Burlington, VT for college (BA, Anthropology '93), he found a songwriting-improvisation balance with his band, ironically called Chuck. They played various colleges throughout New England and New York.
In the late 90's, his path turned toward a career in medicine, and he became a physician specializing in trauma and neurorehabilitation. He has focused recently on research in music and neurorecovery and in 2016 became chair of Arts and Neurosciences at the American Congress of Rehabilitation Medicine (ARCM).
In 1995, he recorded a self-titled compilation of jazz-influenced pop songs. In 2011, Ronnie began the Deer Mountain Songwriter Series (DMSS) to collaborate with musicians outside of Boston.
The DMSS project was part of the impetus for Chuck Clough to start ATB as a newer medium to tell and chronicle the story of the artist and their passions inside and outside of the music.
Ronnie lives in Acton, MA with his wife, daughter and son.
Growing up in Concord, Massachusetts, Chuck began playing guitar at a young age and had various bands throughout his career.
A graduate of Northeastern University (BA History, '91), Chuck moved to New York in 1992 to attend The American Academy of Dramatic Arts (AOS, '94) for acting and was a member of the American Academy Company ('95).
As a producer at VagaBOND Theatre Company, Chuck acted in and produced several original off-off Broadway plays and later produced independent feature films.
In 1994 he co-founded the acoustic rock trio Northern Point which released 3 albums: November (2005), Northern Point – Live at St. James Gate (2008) and After The Frost (2010).
In 2010 Chuck moved back to Boston and co-founded The Butler Frogs with David G. Moore, Ronnie Hirschberg, Tim Fiehler and Greg Mara.
Chuck left the corporate world in the fall of 2016 and founded ATB.
He lives with Carlisle, MA with his wife and two daughters.
They both bring different perspectives to each conversation, feed off each other have a banter that spans from simple laughter and good natured bickering to making deeper connections. They have a great time and feel very fortunate to be part of these musicians and other creative peoples' journeys in the arts in and around Boston.
Has it been a smooth road?
The podcast experience itself has been such a learning experience over the past two years for us. Every guest and every week is so different. The overarching goal is to find common themes and threads that string together our vision. This has been an exciting journey and not without struggle.
The challenge is keeping true to our mission and maintaining quality content, while at the same time producing volume of content, not for volume sake. In addition, the ongoing challenges that we face, and look forward to tackling every day are answering the questions:
– How does growth lead to monetization, and how does monetization bring about further growth?
– How will each episode resonate with that one person, and what types of people will learn, laugh or simply listen and enjoy the music and conversation?
So let's switch gears a bit and go into the Above The Basement – Boston Music and Conversation story. Tell us more about the business.
Above The Basement (ATB) is a Boston based podcast hosted by Chuck Clough and Ronnie Hirschberg that features casual and candid discussions with local, national and international musicians, artists, producers and others from Boston and beyond. ATB began in June of 2016 and publishes weekly, reaching 100 episodes as of June 2018, listened to in all 50 states in US and more than 80 countries. ATB is based in New England but we connect with national or international artists/other.
The conversations offer experiences from those shaping our music community and for whom music is a passion. You hear their stories, hardships faced and overcome…and why they love what they do. While music is the common thread, ATB has evolved into conversations that harness human interest, culture and community, weaving discussions about health, science, education and other aspects of life.
They cover topics like the environment with Eagles songwriter and drummer Don Henley, mindfulness with singer-songwriter Jewel, social justice with the amazing organization Boston Children's Chorus and healing with Mary Gauthier through the inspiring program SongwritingWith:Soldiers.
Chuck and Ronnie have spoken with highly acclaimed local artists and organizations including Keith Lockhart, Blue Man Group, Sally Taylor, Jennifer Kimball, Moe Pope and Alastair Moock to talk about their own personal missions.
We are are honored to be part of our guest's journey, and to help them tell their story. The conversations are organic and unscripted and we are proud of this style. We strive to incorporate both live music at the end of most of our episodes which gives a real intimate flavor. We weave in and out of the conversation snippets of their music which helps paint the picture of their story.
Our most recent addition to ATB is the "ConcertCast" which is a live event that showcases an artist or group in front of a studio audience. A combination of live performance, podcast-format conversation, and Q&A come together for a unique live experience. Our kick-off series starts June 24th at City Winery Boston's Haymarket Lounge.
Every conversation is complemented by a series of photographs, with action shots of our guests as they share their stories, as well as building a catalog of formal portraits. We feel this is a unique part of ATB and we are fortunate to work with our primary photographers, Joe Wallace and Michelle Gendreau."
ATB works with interns at the Berklee School of Music as well as local high schools. We have incorporated guest hosts (Ike Walker, Jonathan Beakley, Rose Polenzani, and Bonnie Hayes), as well as guest photographers (Maureen McDermott, Grayson Baum, Daniel Shrives, Laura Payson, Hannah Clough, Abby Hirschberg and  Adam Frehm).
How do you think the industry will change over the next decade?
Podcasting has become increasingly popular over the past 10 years while also only now becoming more mainstream. Music is everywhere, in different forms and genres, live and recorded. There is more evidence that music can affect our wellbeing and thinking, our health and our emotions.
Therefore, trends towards interactive entertainment might impact the podcast domain. For example, pure audio (spoken work and music together) content perhaps can be complemented by visual and other senses or stimuli for unique ways of capturing stories and conversations.
Our "tech-immersed" lifestyle can easily separate us from one another in busy times, and it is worth noting that live broadcasting has become more popular. In our opinion this is not a surprise – coming from the lens of music lovers, especially live music. It seems our culture has lost part of the communal experience of shared listening, laughing and conversing. It's practically a novel concept, yet it simply shows us that nothing can really replace human to human interaction. ATB is excited to weave this part of podcasting into our repertoire with our "ConcertCasts" starting this Summer 2018.
Pricing:
ConcertCasts beginning 6/24/18 at City Winery Boston: LIVE Music and Conversation with tickets $15-25
Contact Info: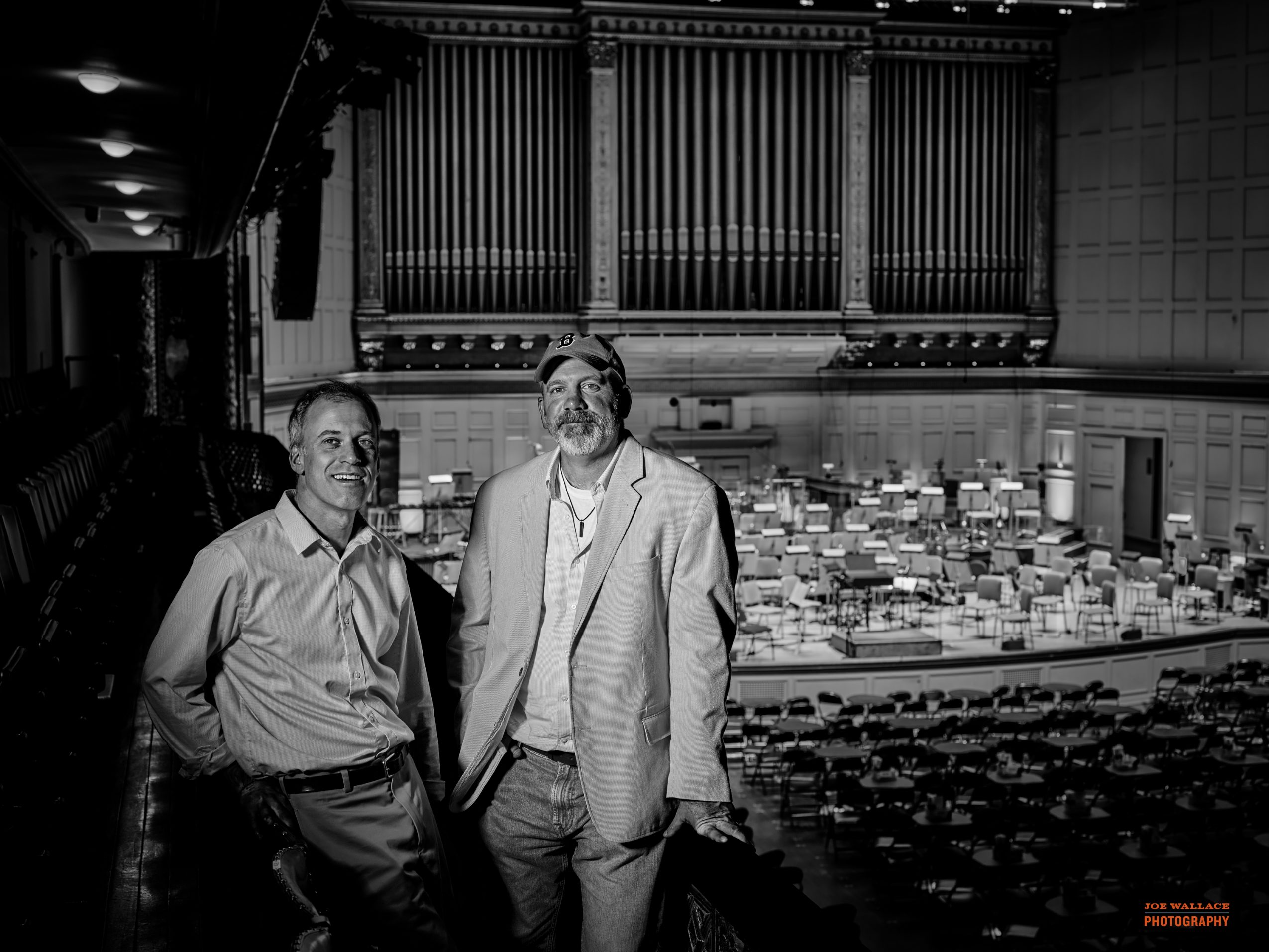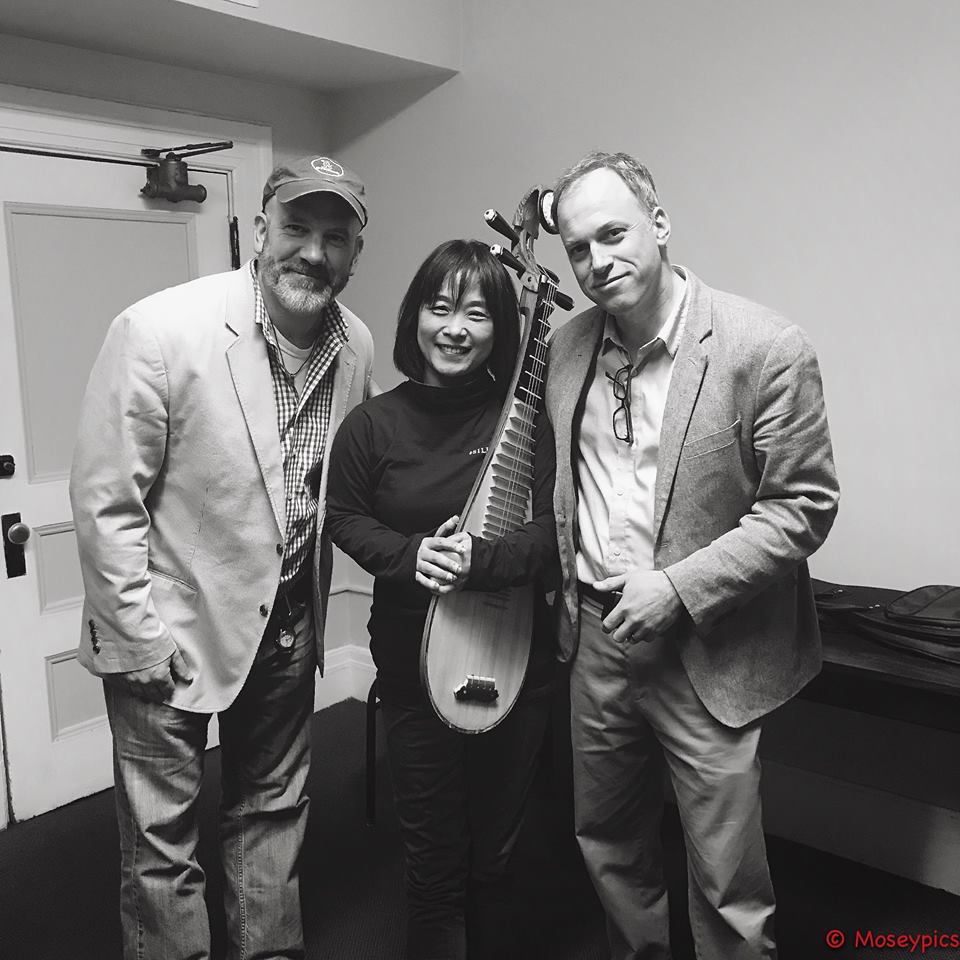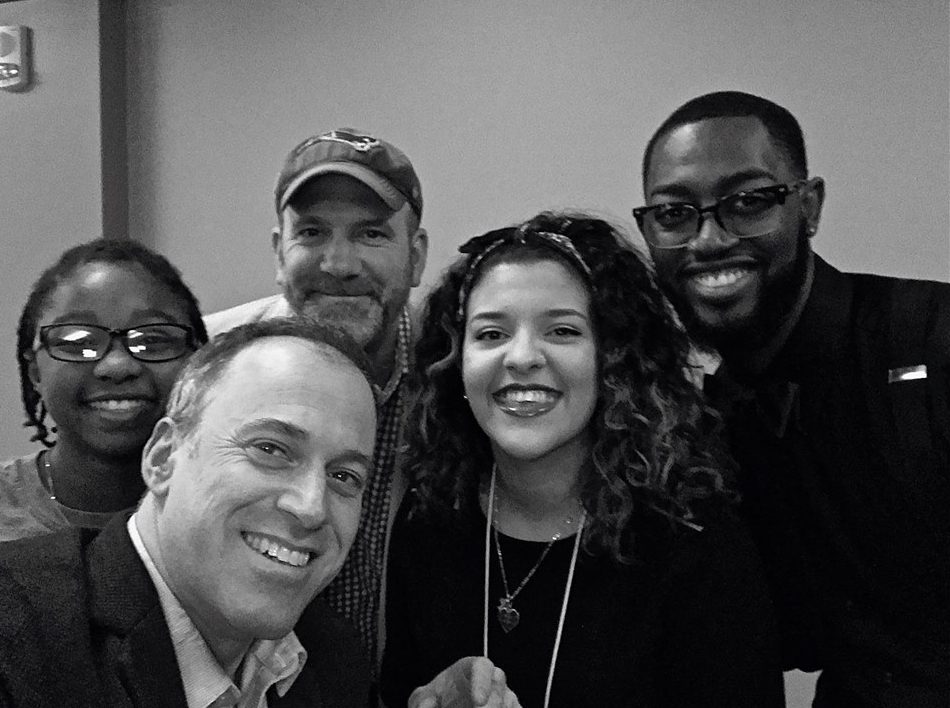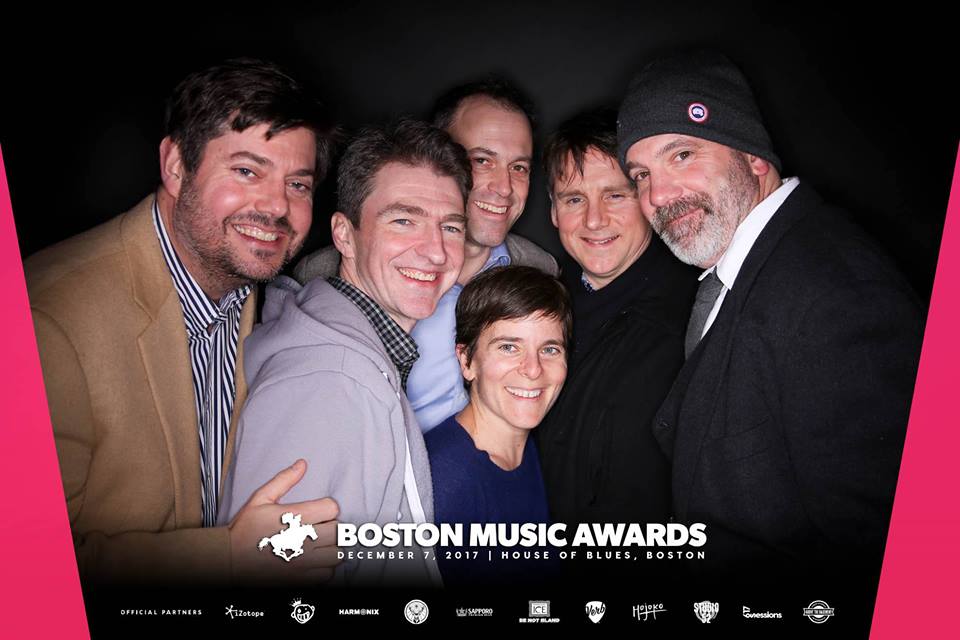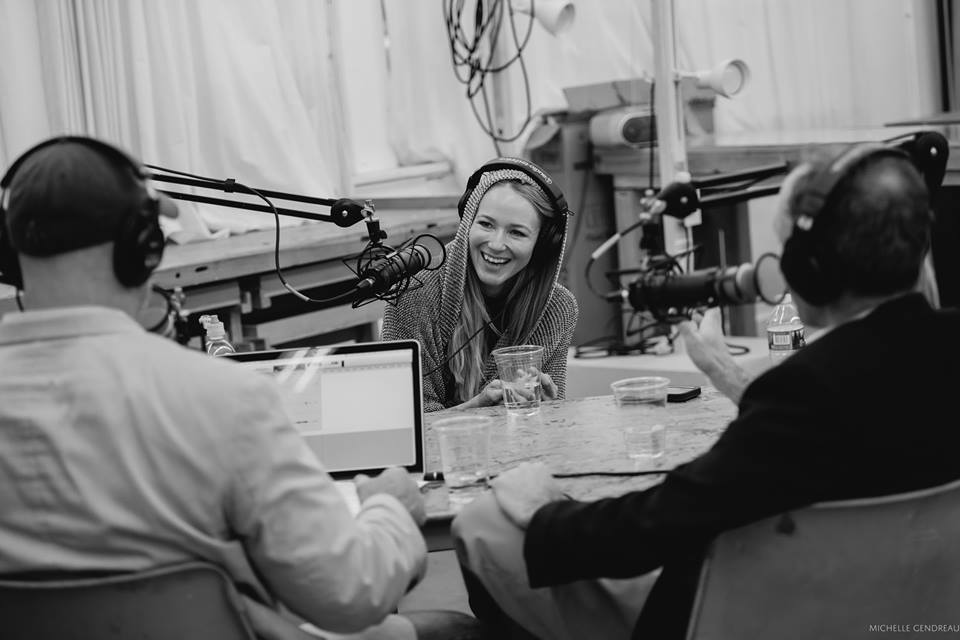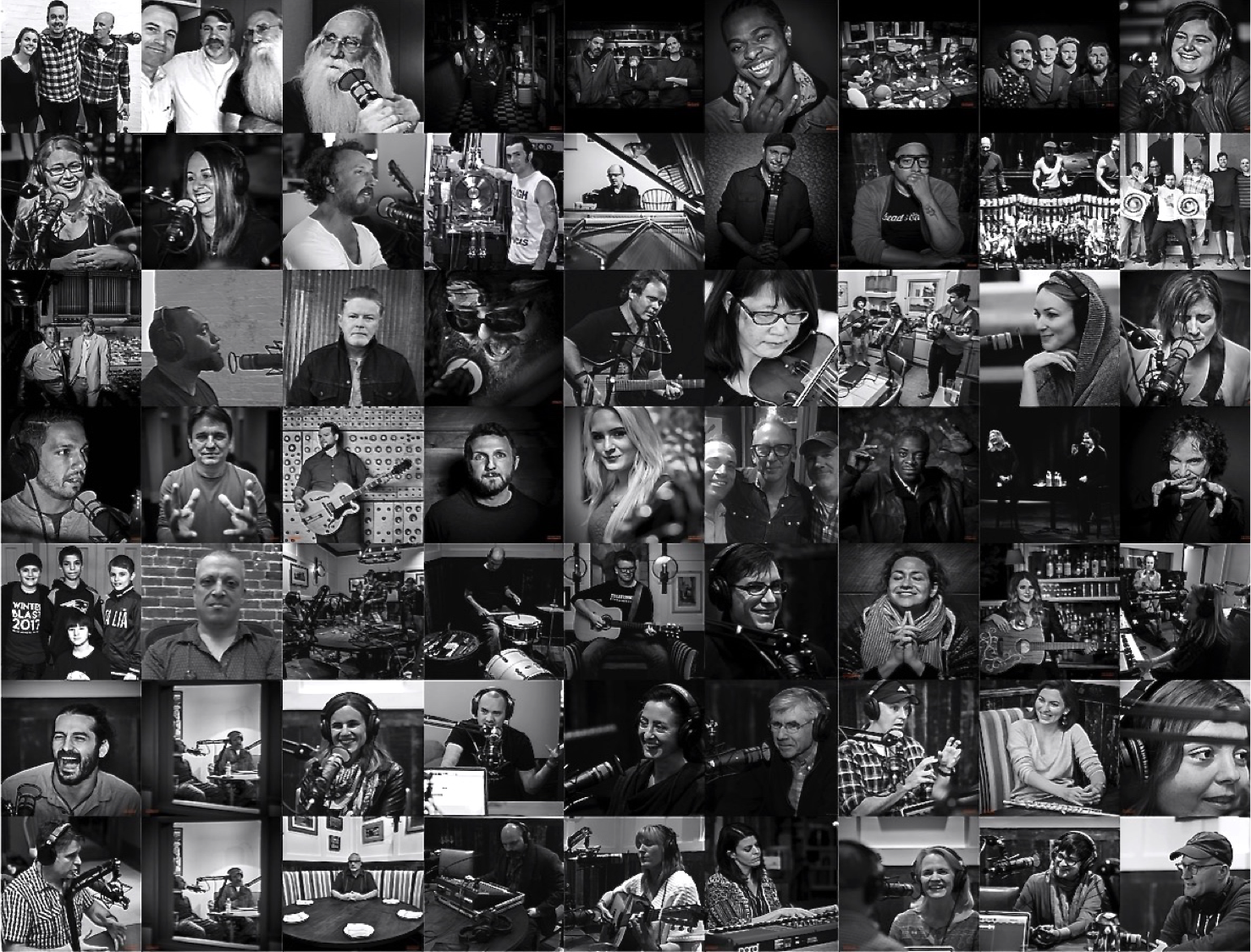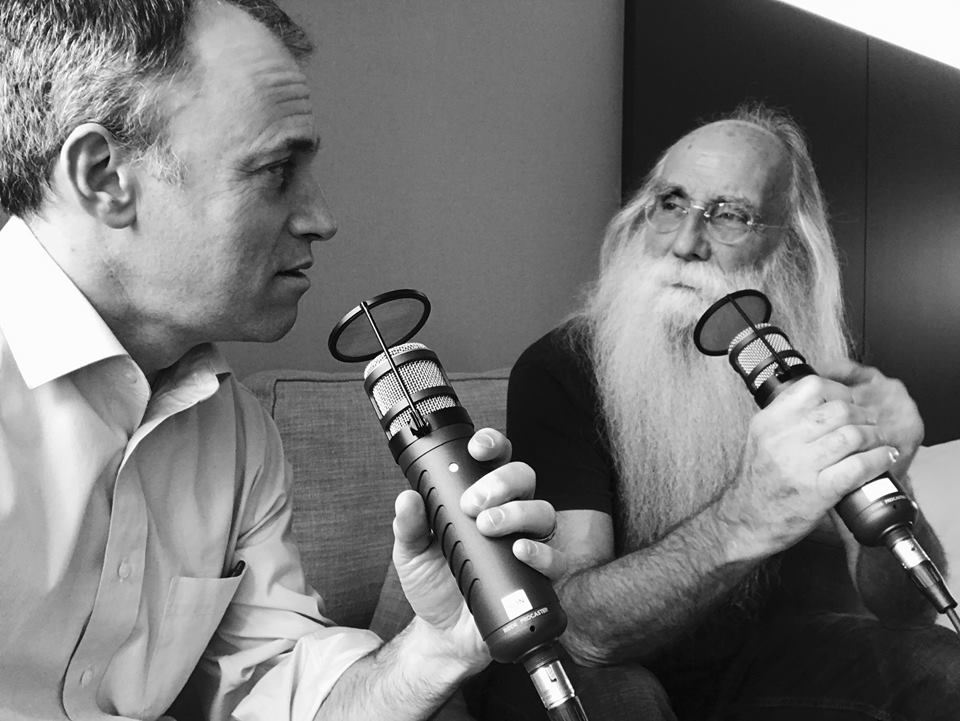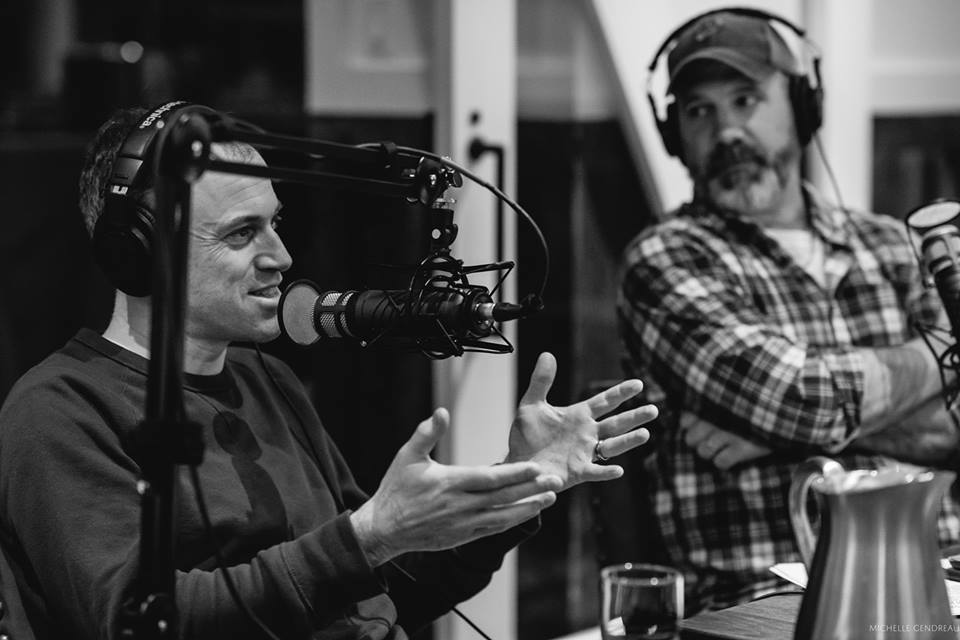 Image Credit:
Joe Wallace, Michelle Gendreau, Maureen McDermott
Getting in touch: BostonVoyager is built on recommendations from the community; it's how we uncover hidden gems, so if you know someone who deserves recognition please let us know here.