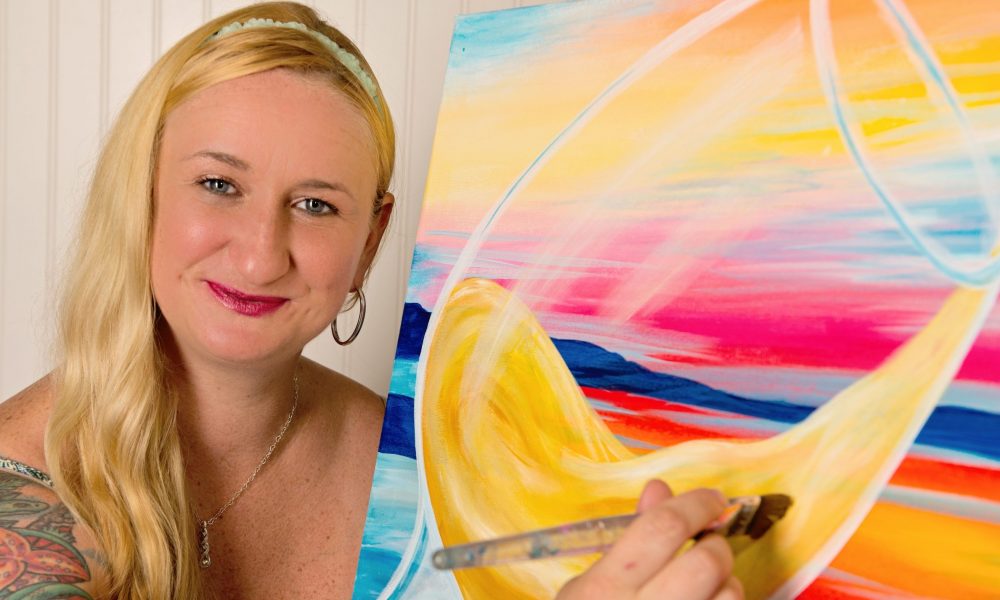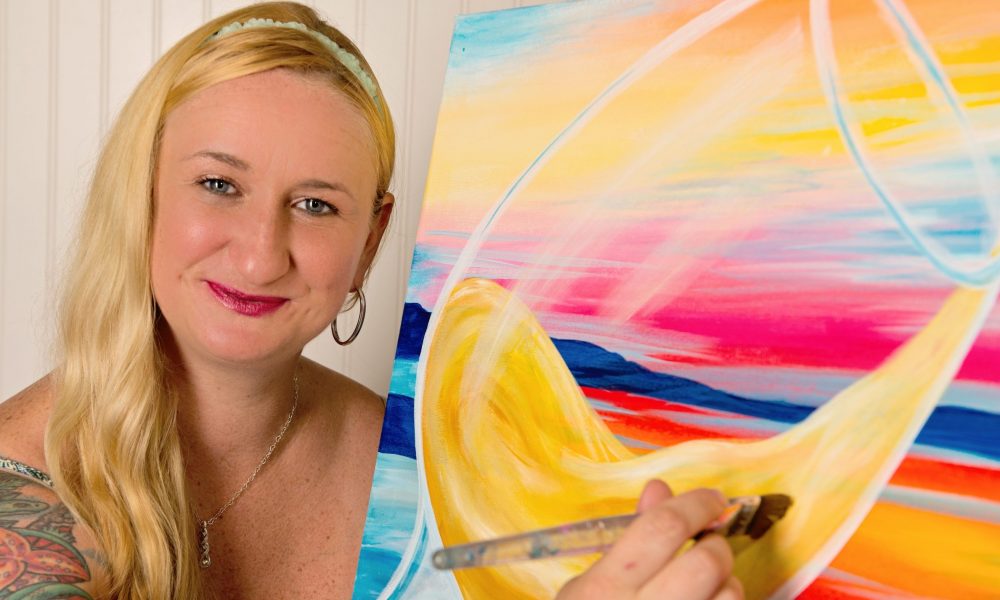 Today we'd like to introduce you to April Small.
April, let's start with your story. We'd love to hear how you got started and how the journey has been so far.
I always wanted to own my own business like my father and I have always been super creative. I just wasn't sure what direction I wanted to go in. I knew that I really wanted to do something that helped others and had a positive impact on communities. I also very much wanted to break free from a typical 8-5 job where I spent all my time an effort realizing someone else's dream. So while I was working a super stressful position at a staffing agency a friend had brought me to a BYOB painting class for my birthday. I realized that night something like this is exactly what I wanted to do. I could use my creativity and love for art in so many ways!
By doing these events it gives me the chance to bring people together, to inspire people, and to even raise money for causes. All of these things were exactly what I was looking for in a business. Since my start in 2013, I have had the privilege of working with so many different groups of people from all walks of life in our area and I was able to assist in raising money for so many different causes from the local boy scouts and sports teams all the way to disease research and missionary work. The possibilities are really endless.
Plus I get to do both public and private parties so I get to paint with people just out to have a good time with some friends or a family getting together to spend time and catch up. It has been so rewarding to meet and get to know so many different people. Plus seeing all their faces when they finish, they're always so happy to see what they have accomplished. I also have been able to do some work with people that have disabilities and that is always a truly amazing experience. The feeling you get when doing these creative get-togethers is what it's all about, this sense of community and togetherness and all the great things we find in each other's creations.
Once I had found my passion I was ready to just dive right into the deep end. I saved every penny and spent nights and weekends reading books about acrylic painting, practicing, and preparing. I also started making my own jewelry and selling my handmade pieces as well. By doing that I was able to start buying the supplies I needed to start my business. The best advice I can give anyone starting out is prioritized! You don't have to buy everything all at once, get what you need to get started and as you work you can dedicate a portion of your profit to getting more supplies. I think I started out with only 12 easels and now I have a trunk full (at least 70). So don't think you have to have it all, you just need to get your foot in the door and build from there.
After a few months, my skills were improved and I was feeling confident enough to reach out and start finding places to teach. Then came the hard part, getting in front of people and speaking is not easy at all. I can remember how nervous I felt and still to this day I get nervous right before an event. There is also this crazy good feeling you get, once you get going and the groups getting into it I feel so excited, happy, and proud of all the painters. The things that people come up with and how they add their own personal touches to their individual paintings is so wonderful to see. I get inspired all the time by the participants.
So if you're still wondering what exactly it is I do, basically I have many paintings that I have sat and spent my time coming up with (about 140 at this point) and one of them is chosen to be the painting I teach for the event. Once the painting is chosen if the event is open to the public I start promoting. I like to make things as easy as possible for my clients so I will do as much as I can for them so that they can sit back relax and just be excited about their event. I create an event page on facebook for them to invite friends, I will make tickets, flyers and anything they need to promote the event, I also do promote of the events as well (only if wanted).
When event day comes I do all the setup, this could be small groups or I've had events that reached about 70 people. Once everyone's there and settled in I teach, this includes me painting along with the painters, giving step-by-step instruction and also going around and lending a hand whenever it's needed. I like to try and assist people as much as possible while still allowing them to try and learn on their own. I think it's important to make sure you're giving people positive feedback, the whole point of experience is to put yourself out there and try something new and have fun while you're doing it. At the end I like to get everyone together so we can take a group picture, this is great because you get to see all of the participant's paintings at once.
You can see how everyone has their own take on the painting and the cool details they add to make the painting their own. I always like to encourage people to change up colors or go with any ideas they have so that we can all be a little different. I think showing individuality is important when it comes to art. Today I am going on my 6th year in business and I couldn't be happier about my decision to throw caution to the wind and trying living out my dream. There were many friends and family members that were supportive but there were just as many who thought it was crazy to leave my career behind and go in a completely different direction.
Now I get to help and inspire others and have so many opportunities to work with groups in my community. I love what I do and I love that I get to meet so many wonderful people. I just want to make people feel good and show them that they can accomplish anything. So anyone thinking about starting a business or going for some sort of dream, I say go for it! You won't regret it.
Has it been a smooth road?
Like anything starting and maintaining your business is never a smooth road. There are always challenges and setbacks. For me, the key to success has always been staying true to myself. I'm not always going to be the best, I'm not always going to be perfect, I won't get every event I shoot for but, I will stay positive and keep my head up. I will stick to the mission which is to use art to help and inspire others and to bring people together in the community.
I like to look at the problems that come my way and instead of feeling bad about it, I look at what it is that needs to be done to correct the situation. Then I figure out what steps need to be taken and in what order. Then you just put one foot in front of the other until you come out the other side, smarter and better prepared for the future.
So, as you know, we're impressed with Odonata Artistic Services – tell our readers more, for example what you're most proud of as a company and what sets you apart from others.
My business is Odonata Artistic Services. I do all kinds of different things but all in the creative department. I create handmade jewelry, each piece is one of a kind and made by me, they make wonderful gifts for your jewelry loving friends! Along with that, I do hand painted jewelry boxes. I also do custom paintings such as pet portraits, mostly I recreate photos into acrylic paintings of your beloved pet or a sunset at the beach.
Moments people have captured and want to remember. And last but not least! I teach I am an instructor for painting and jewelry making. But don't think painting is limited to just canvas! I also offer wine/beer glass painting, jewelry box painting and wood signs. Anything really, one great thing about working for myself is the ability to be flexible, the possibilities are endless!
Let's touch on your thoughts about our city – what do you like the most and least?
I live in Dudley and grew up in Leicester which are both in Worcester County, I really love the awesome groups I have become apart of. There are so many amazing women in this area that I have had the opportunity to come in contact with through networking events.
If your a female entrepreneur in area I very much recommend checking out Girl Boss Networking of Worcester and Women In Business Sturbridge. It's a great way to get support and find like-minded people to connect and share with. I also like all the cool things to do in our area. There are so many lakes and historical places to check out. Great place to raise my daughter because there always seems to be something going on.
What I don't like about the area would be some of the negativity. It's funny how much damage a few negative people can cause on a community. The more we work together and build each other up the better off we would be.
Pricing:
Painting and Fundraiser Events $15-$35
Custom Paintings $50+
Jewelry $5-$50
Contact Info: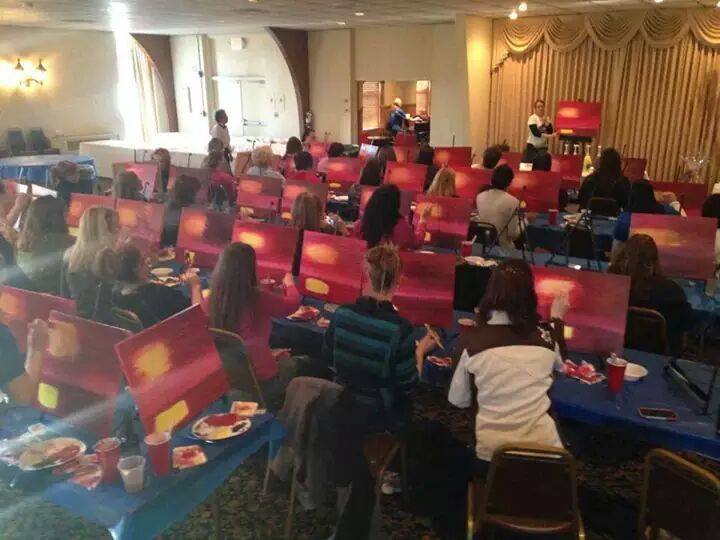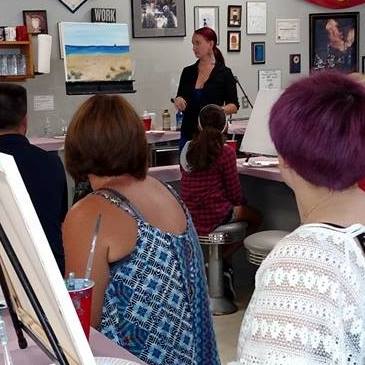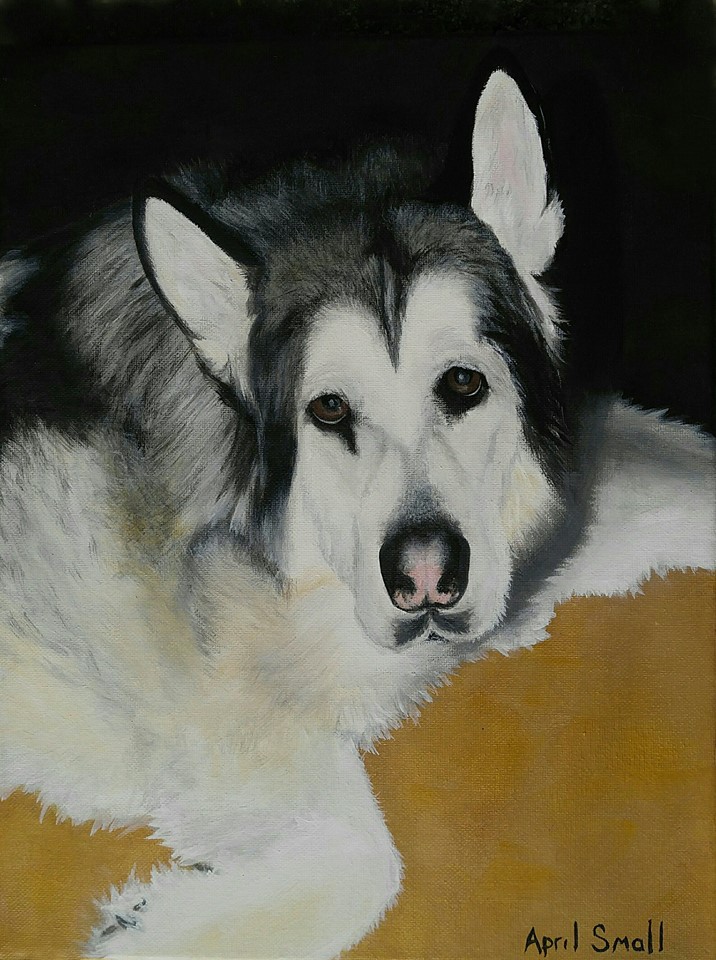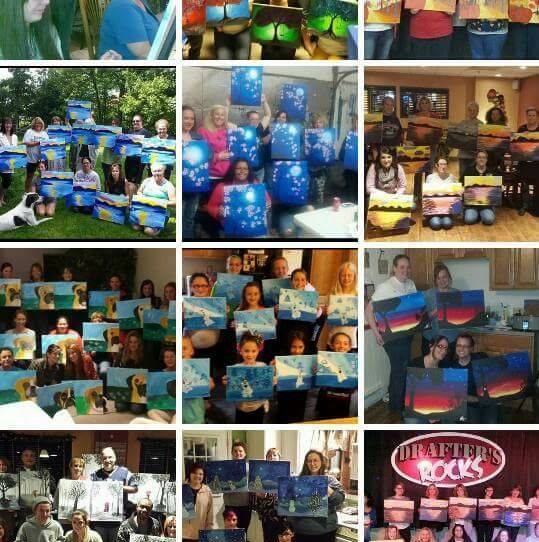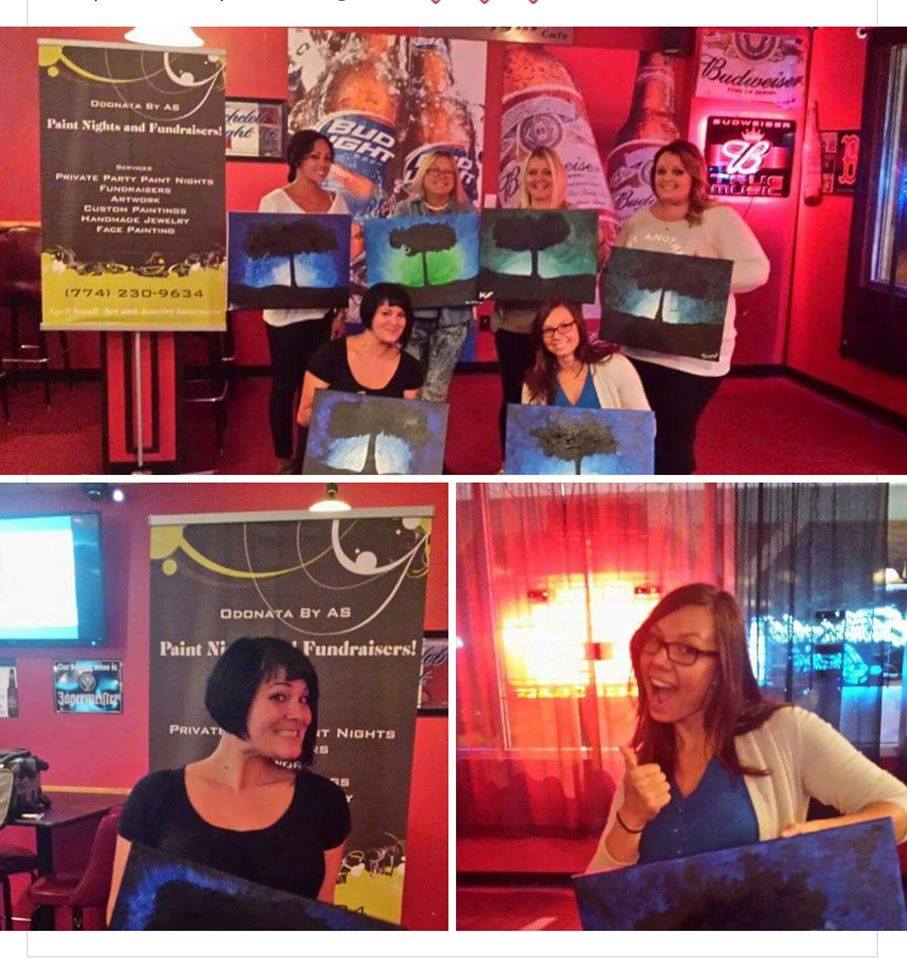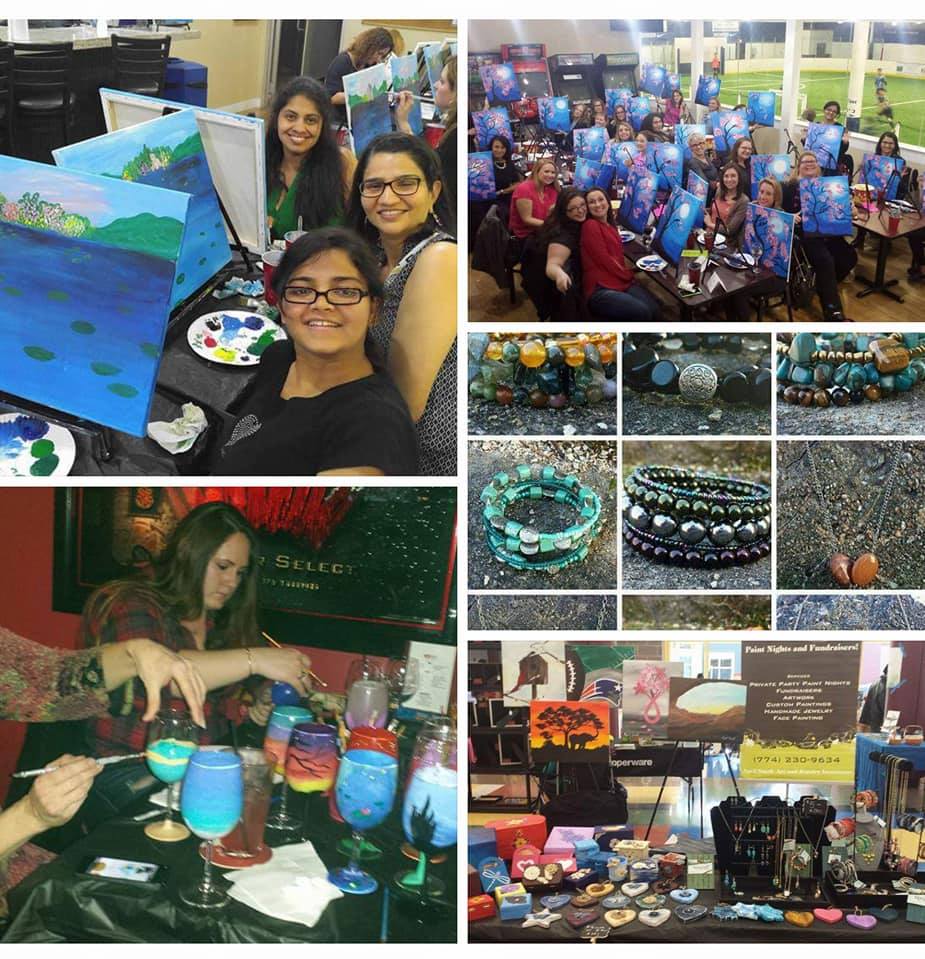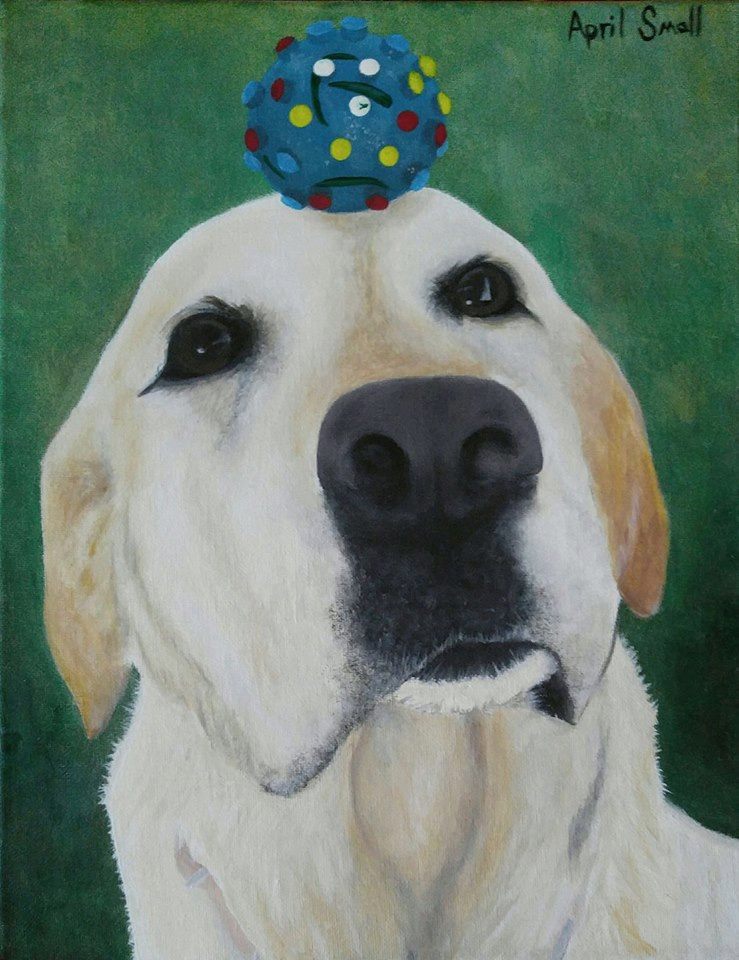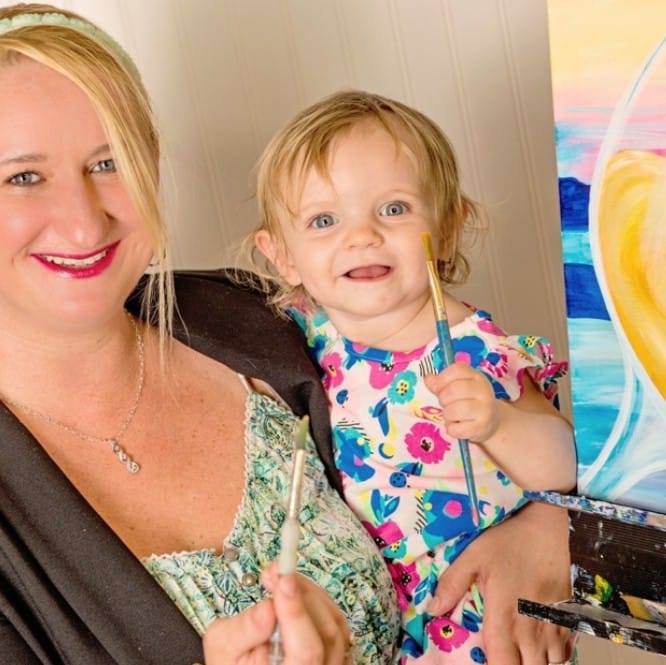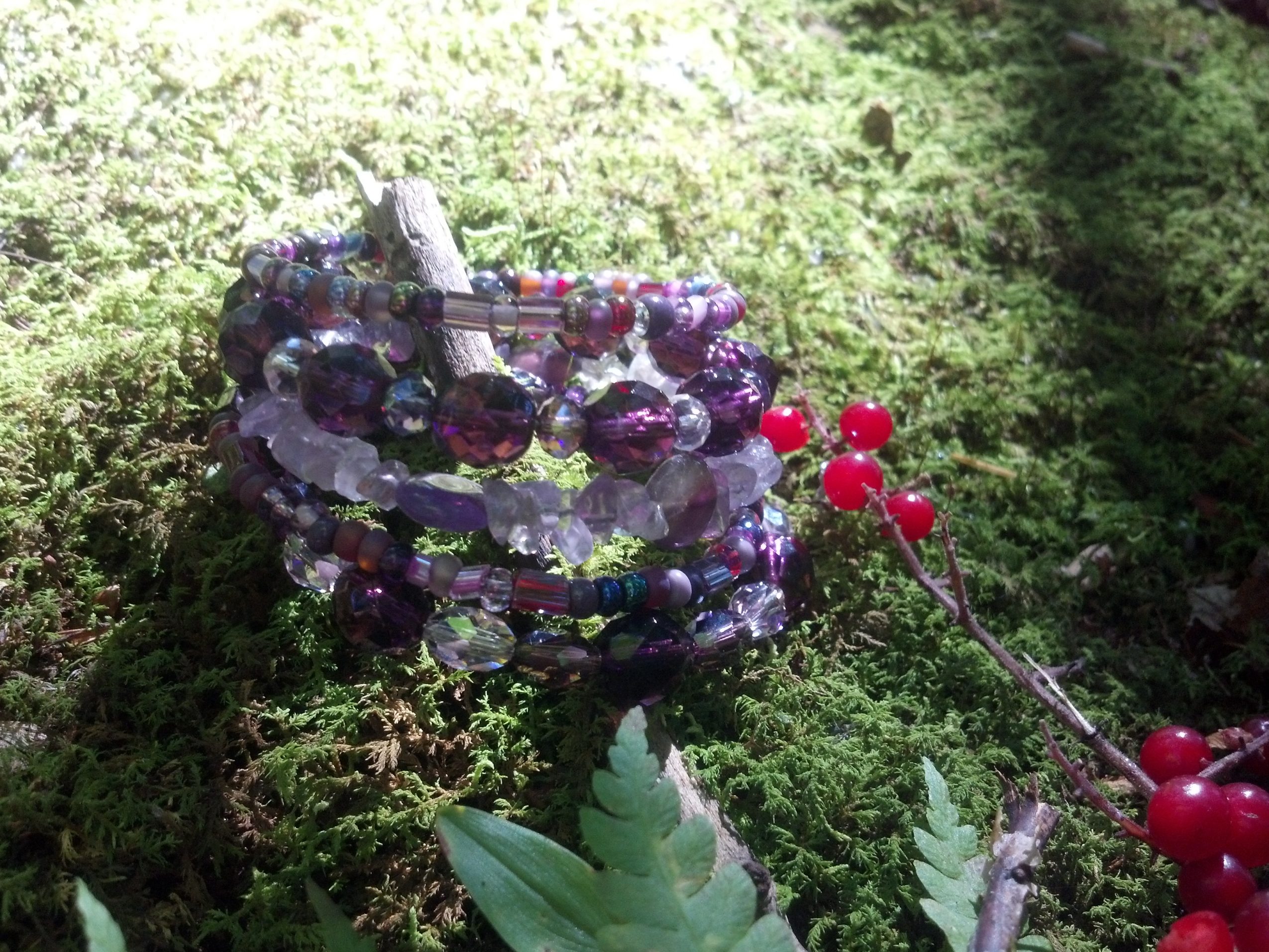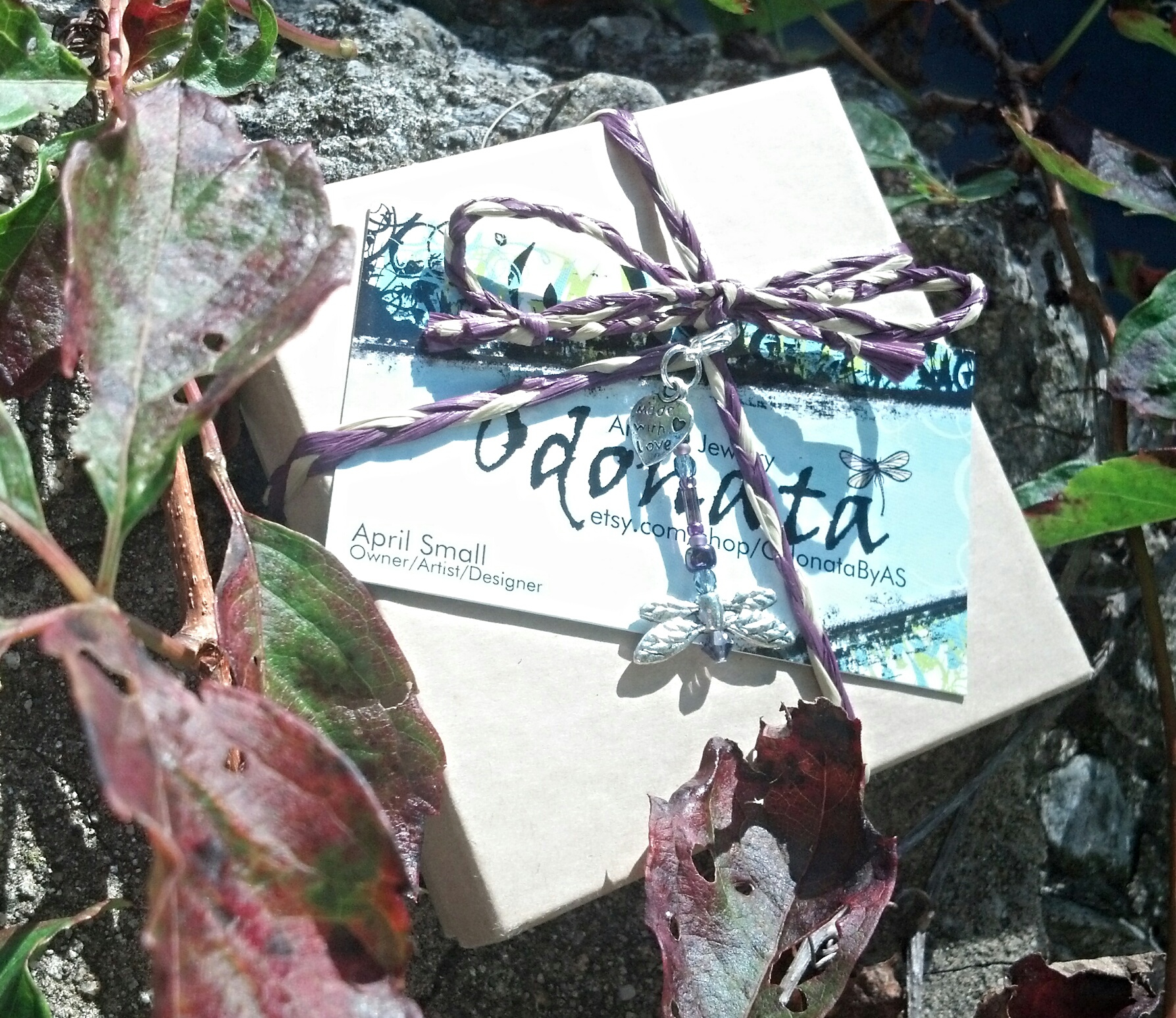 Image Credit:
Kristin Foy – Kris. J. Photography
Getting in touch: BostonVoyager is built on recommendations from the community; it's how we uncover hidden gems, so if you know someone who deserves recognition please let us know here.