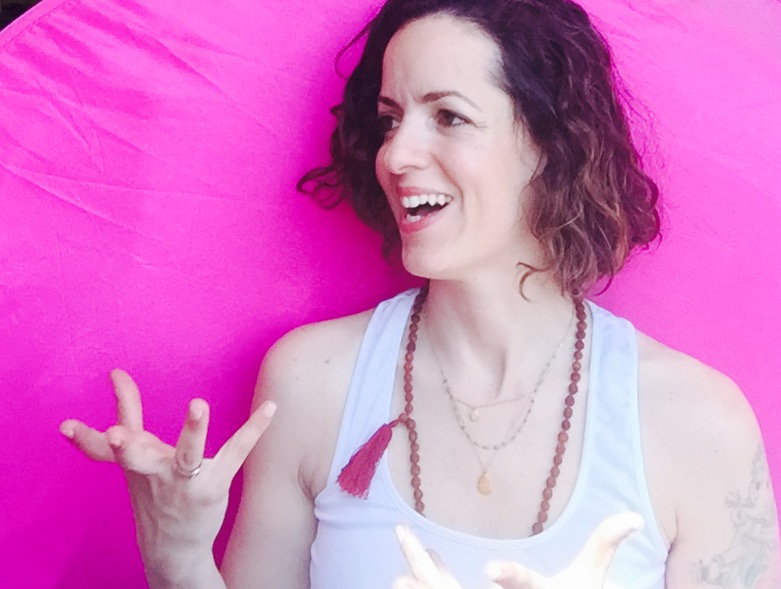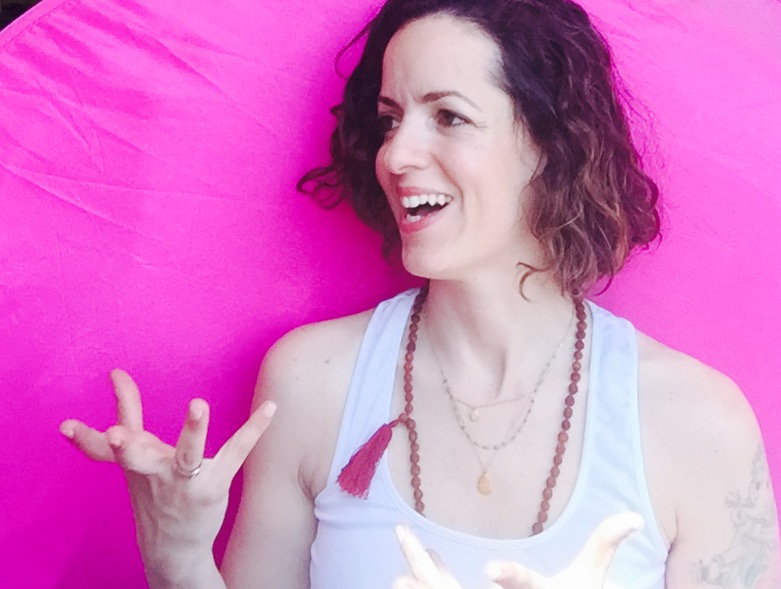 Today we'd like to introduce you to Ana Mares-Guia.
Ana, please share your story with us. How did you get to where you are today?
Growing up in Brazil, I studied ballet for eight years but eventually tired of it, and was looking for some physical activity to do. I stumbled upon a little yoga studio around the corner from my house. In my recently found yoga class, I was 14 years old, and everyone else in my class was over 50! Let me tell you, back then, practicing yoga did not make you the cool kid on the block! I remember giggling with my teen self when I chanted "om" for the first time. I went to my yoga class twice a week and liked it so much that I began practicing at home too. At age 17 I began my yoga teacher training, but my teacher allowed me to continue under the condition that I finish college. At that age I started law school at the Federal University of Minas Gerais in Belo Horizonte, Brazil, and also studied International Relations at the Catholic Pontifical University. Yoga was especially helpful while I was commuting between the two universities, and even more so when law internships were added to my already busy schedule. But don't be fooled: dating and hanging out with my friends was my number one activity. I guess it was all about balance…and youth! When I finished law school five years later, I asked my parents for a graduation gift: a ticket to India.
I had the privilege of living in Mumbai at the Yoga Institute, the oldest yoga school in the world – surrounded by slums, where I made many friends and learned to walk at the sweet and slow pace of Mumbai's fragrant streets. While I was living in the ashram (monastery), training was 24 hours a day. Waking up at 4 am to meditate, doing karma yoga (selfless service) in the kitchen ( I became quite the ninja at cutting vegetables and making chapatis), studying ancient yogic texts, conducting multiple classes each day, and attending lectures for most of the afternoon and evening. I got a taste of what the yogis of thousands of years ago must have experienced in their day-to-day life. I had the chance to teach yoga and hygiene to street children at the Akanksha Foundation; that was a very profound time in my life. One of my students was bitten by a rat during the night – we had to take her to the hospital when she arrived. I trained as a bharatanatyam dancer – a style which teaches about devotion and gratitude through graceful movement. I had a private Sanskrit tutor, and so many dear friends that would bring presents to me in my Spartan accommodations. Far from my comfortable previous life in Brazil! (I even grew to appreciate taking a cold shower out of a bucket!) I remember my fingers bleeding the first time I had to wash my clothes by hand. Because the ashram was very close to an airport, the windows of my bedroom would shake every 30 minutes. I learned to take deep breaths, which became almost like a reset button for me. I realized that one of the highest goals of yoga is to find a peaceful center amid the noise and bustle of daily life, and to breathe with it.
After eight months at the Yoga Institute, I became a certified yoga therapist at age 23. I then went on a pilgrimage to Northern India, where I was blessed to encounter the source of the Ganges River in the foothills of the Himalayas. I remember that when I arrived in Gangotri after a long and difficult journey by bus, I was so sick from food poisoning that I couldn't get up from my seat. Then, as if in a vision, three men dressed in beautiful salmon robes, exhaling sandal wood and with thin threads of hair behind their heads rescued me and gave me shelter and food for three days as I slowly recovered. After that, I hiked through in the Himalayas for ten hours; I recall breathing the clearest air, so clear it felt that I was breathing in light. When I arrived I immersed my body in the frigid waters of the cleansing Ganges. I felt re-born, and ready to head home.
Back in Brazil a surprise was waiting for me: students lined up and waiting to study with me. I quickly founded my own studio, Divya Jyoti Yoga. I taught yoga therapy individually and in groups to hundreds of students; every "om" was moving and gratifying. During one July vacation a year later, I attended the Sacred Dance Festival at Findhorn in northern Scotland. Amid music and magic, I met my husband, and to make a short story shorter, we were engaged after two weeks and married four months later! We have been married for almost 13 years now, had two children and a dog and live in Brookline, where I transported Divya Jyoti Yogatherapy, now a flourishing local business.
Has it been a smooth road?
When I first moved to Boston in 2005, it was a huge change of pace for me and for my business, as I had to navigate new waters. I began teaching classes, some for free, and as people got to know my work I started building a clientele base for my passion, yoga therapy. I recall spending a lot of time in the car driving around Boston, as I was teaching yoga therapy in various hospitals and psychiatric treatment centers. All this while getting acclimated to a completely new ways of interacting with people, weather, and of course language. At the same time, I felt surprised and happy at how welcoming and open physicians and psychologists were to my work and experience. At one of the hospitals at which I consulted, I led a training program for mental health providers, and I have continued training physicians, psychologists and nutritionists and other fellow yoga teachers since then. Another challenge I faced was to complete my Master's degree at Lesley University while working long hours each day. In two and a half years, I completed an M.A. in Yoga Psychology Applied to Eating Disorders, taking additional courses in abnormal psychology, self-destructive behaviors and neuropsychology, physiology and anatomy at Harvard and conducting a clinical study involving my own students.
So let's switch gears a bit and go into the Divya Jyoti Yoga and Yoga Therapy story. Tell us more about the business.
I train people to become physically fit and emotionally resilient. My motto is: vitality, joy, and tranquility are your birthright! When you think of yoga, your imagination immediately goes to the physical poses. In my yoga therapy, we do practice poses as a means to obtain physical health but also to sculpt specific, optimum mental health. I see my students on a weekly basis for one hour private sessions, giving us the chance to develop a very special, personalized connection. I believe that in this era of so much constant interaction, what we all most crave is connection. With each other, but above all with our own selves. I specialize in grace. Through my extensive knowledge and experience in the field of mental health, working with hundreds of people with depression, anxiety, eating disorders, and the like, I came to understand that while suffering has different faces, it all comes from the same source: disconnection with our true selves. Therefore, over the years my clientele has become extremely diverse, from people suffering from very serious chronic diseases to fit dads wanting to increase flexibility and new moms wanting support on their journey through motherhood. A session with me will often bring my students to feel better about who they are and their social environment as we walk together through conversation, energy work, individually tailored series of yoga poses, meditation training, stress management practices, programs of herbal vitality boosters, and lifestyle guidelines. I now have students all over the US and the globe. Almost half of my sessions now are via Skype! Which is amazing and teach us about boundless connection!
How do you think the industry will change over the next decade?
Only recently has yoga therapy become a regulated field by the International Association of Yoga Therapists (IAYT) – as being a yoga therapist is quite distinct from being a yoga teacher. Speaking generally, it is similar to a yoga teacher having a BA, while a yoga therapist has a PhD. While a yoga therapist is also a yoga teacher, the reverse is definitely not the case. There are two levels of yoga teacher training, 200 hours and 500 hours. To be certified as an accredited yoga therapist, one must complete the 500 hour level of yoga teacher training, 300 hours of intensive training in techniques specific to yoga therapy, and a great deal of one-on-one sessions with students. I see yoga therapy shoulder-to-shoulder with other traditional forms of supporting health. For instance, I am regularly a part of treatment teams along with physicians, nutritionists, and psychotherapists, and am often referred by psychiatrists and physicians to assist in their patients' personal growth.
Pricing:
Individual one hour sessions: $160
Contact Info:
Address: Divya Jyoti Yoga and Yogatherapy
1622A Beacon Street
Suite 203
Brookline, Massachusetts 02446
Website: www.yogadj.com
Phone: 617.999.6365
Email: contact@yogadj.com
Facebook: @djyogatherapy

Image Credit:
Jyoti Photography
Getting in touch: BostonVoyager is built on recommendations from the community; it's how we uncover hidden gems, so if you know someone who deserves recognition please let us know here.