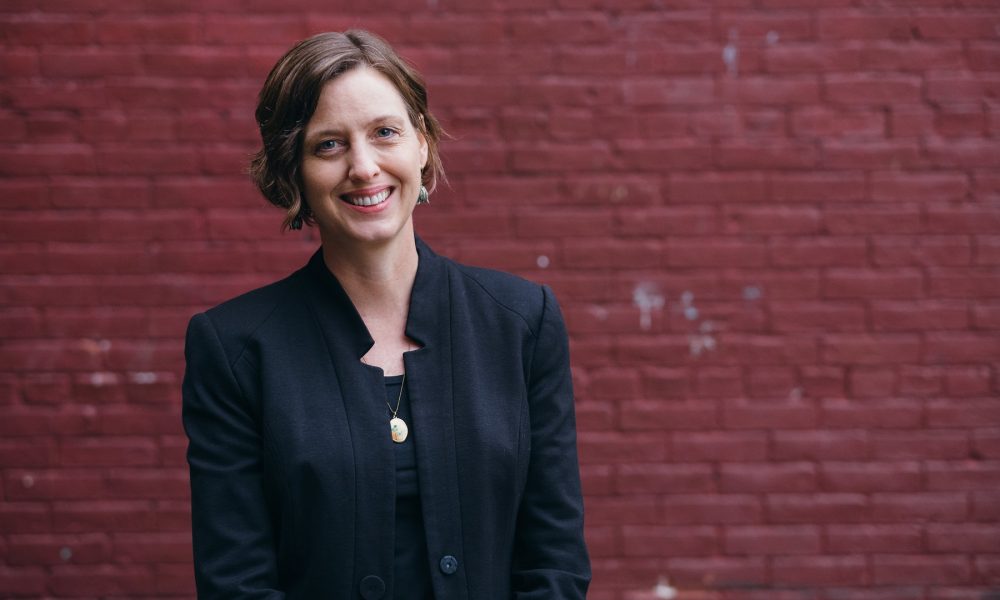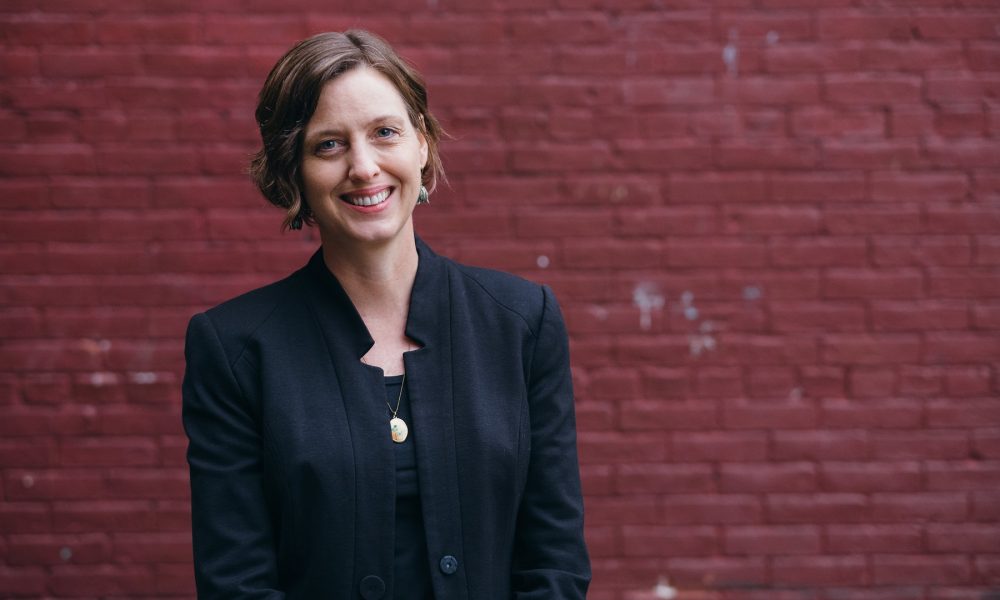 Today we'd like to introduce you to Amy Slaughter.
Amy, let's start with your story. We'd love to hear how you got started and how the journey has been so far.
I sometimes joke that the Czech writer Milan Kundera (The Unbearable Lightness of Being) is responsible for me doing refugee work. It was the first domino in a series of events that lead me into this field. After graduating from college, I moved to Prague to teach English. I was a literature major and was drawn to Prague by Kundera's books. It was 1991 and I found myself in the middle of a lot of history unfolding in eastern Europe. The fall of the Berlin Wall and the Velvet Revolution in Czechoslovakia had taken place a year earlier. But what shaped my future was the outbreak of war in Yugoslavia. Prague became filled with refugees and I found myself quickly immersed in a Yugoslav exile community.
I come from a family that's equally passionate about the arts and social justice. I always assumed I'd pursue the former as a career, but life carried me towards the latter. Watching the carnage unfolding in Yugoslavia as the war spread from Croatia to Bosnia, and the millions of people forced from their homes, I was determined to find a way to help. Lit majors were not in high demand by the aid agencies, but the bit of Serbo-Croatian I'd picked up eventually helped me get my foot in the door. After a two-year detour to Russia, I landed in Belgrade where I was working for the International Organization for Migration helping Bosnian refugees resettle to the U.S.
Once I started working with refugees I never looked back. One job led to another, one refugee crisis to another, and fast forward 24 years, I've worked with nearly every refugee population in nearly every region of the world. And I've worked for about 10 different aid organizations, large and small. I have nothing but respect for the large organizations mandated with the care and protection of refugees, but I also saw first hand a lot of gaps they were leaving. The large organizations have their hands full with the emergency response – sheltering, feeding and generally keeping refugees alive. The scale of the crises requires a utilitarian approach to help the greatest numbers possible. Inevitably, a lot of vulnerable individuals are overlooked in the process.
That was what drew me to RefugePoint and to working with Sasha Chanoff, its inspiring founder and executive director. He's from the Boston area, which is why our headquarters is here. I'd met Sasha a few times over the years and when I heard he had started his own agency in 2005, I was intrigued. I was working in Austria at the time and wasn't job-hunting, but we talked and I was struck by how he described much the same motivation to start RefugePoint that I had felt – that someone needed to help the refugees that were left out of the large aid efforts. So I moved to Boston in 2008 to take up the job of Chief Operating Officer.
Since then, we've grown the organization from a budget of $800,000 to $6 million, from a staff of 8 to 75 worldwide, and from operating in one country (Kenya) to over 20 countries in Africa, the Middle East and Southeast Asia. I feel really lucky to be part of building something new for which there is no roadmap. It satisfies some of those creative urges!
Has it been a smooth road?
As with any start-up, there have been bumps in the road. What we were trying to do was quite different from most other refugee assistance organizations, first because we were not competing for government or UN contracts to expand our work. Instead, we were raising private, unrestricted funding that freed us to act independently and solve the problems as we saw them on the ground, rather than as a donor defined them. This was and still is fairly unheard of in the refugee sector. We were offering our services for free to the UN Refugee Agency (UNHCR) to help fill the gaps. Secondly, we were looking at the refugee response system as a whole and trying to effect changes in policies and practice to improve the entire system and build the capacity of other partners.
So, in the beginning, I think other agencies wondered, "What is this organization; what are they trying to do?" It didn't fit the mold and might have seemed a bit threatening or disrupting. We had our work cut out for us in terms of proving ourselves and gaining credibility. There was a lot of relationship-building that was needed with the large institutions – governments and UNHCR. It was not always a smooth road, but over time we've demonstrated the high quality of our work, our nimbleness in responding to emerging needs, and our commitment to collaboration and helping others deliver on their goals. We've earned trust along the way and it gives us the ability now to access the populations who need our help and to influence the system in meaningful ways.
So, as you know, we're impressed with RefugePoint – tell our readers more, for example what you're most proud of as a company and what sets you apart from others.
In a nutshell, we use private funds to build new programs that save refugee lives, and we use the knowledge gained from those programs to shape and improve humanitarian response. While we're very proud of our "direct services" through which we help about 15,000 highly at-risk refugees each year, we're also intent on improving the systems, policies and practices that result in these refugees falling through the cracks of the larger aid efforts.
This is particularly critical now, with more people forcibly displaced worldwide than ever before – 66 million, with 23 million of those having crossed an international border, making them refugees. The response systems are overwhelmed and humanitarian budgets are depleted. As many have commented, the system is both "broke and broken." In this context, any one agency's efforts can seem puny, but when the goal is to develop better ways of working that are replicable and standard-setting and to convene the field around common approaches, then there's the opportunity to create solutions at scale.
So instead of asking, "how can we feed and shelter more refugees longer?" we ask, "what are the long-term solutions that will enable refugees to lead healthy, dignified lives and become contributing members of society again?" And these are the solutions we work to expand. We help refugees find pathways to safety and normalcy, whether that is through resettlement to another country (such as the U.S., Canada, Australia or several participating European countries), or local settlement in the neighboring countries to which they flee (e.g. Syrians in Jordan or Sudanese in Kenya).
In terms of our direct services, we focus primarily on Africa where many large-scale refugee situations have remained unresolved for decades. We have 38 staff in Nairobi, Kenya providing holistic services to help refugees stabilize and eventually become self-reliant through income-generating activities. We also have 25 staff across Africa and in Turkey and Malaysia, in partnership with the UN Refugee Agency, helping to identify the most at-risk refugees and connect them with resettlement opportunities. In all of our services we prioritize children and focus on creating replicable models that can inform how this work is done by other organizations.
We're able to take the real-time, field-level knowledge from our direct services and inject that into global refugee policy conversations and raise concerns directly with key decision-makers. The fact that the majority of our funding is private and that our stance is one of bolstering the work of others has earned us a seat at the policy tables that few NGOs have. Historically, refugee response was seen as the domain of governments and the UN. NGOs were useful as "implementing partners" to deliver aid but were not seen as thought partners or co-leaders in the response effort. We are proud to play a role in shifting this dynamic and opening up opportunities for NGOs to engage in refugee response in more meaningful ways.
We see empowered NGOs as vital to improving the international community's response to refugees. For that reason, we support the work of other NGOs in several ways – we provide training and technical assistance, we freely share our tools and models, we help direct new funding streams to them, and we convene partners to share learning and align our approaches. We consider all of this work part of our "field-building" activities.
So we say that we take a three-pronged approach to expanding solutions for refugees: 1) direct services, 2) field-building and 3) systems change. Another way of saying this is: we support what's working, change what's not working, and create new approaches that work.
Since our founding in 2005, we've directly helped 54,094 refugees access resettlement and have created the conditions that have enabled thousands more to access resettlement. In terms of helping refugees become self-reliant in their host countries, we've directly helped many thousands in Nairobi and are in the process of creating and sharing tools and approaches that are expected to reach millions around the world. We're proud that as a relatively small agency, we "punch above our weight" and have had managed to positively impact the field in significant ways.
Let's touch on your thoughts about our city – what do you like the most and least?
Boston is home to a lot of thoughtful, entrepreneurial, philanthropic, internationally-minded people. We've been very fortunate at RefugePoint to find a base of support and incredible thought partners in this community.
On a personal front, my favorite thing about Boston is the arts scene, especially the experimental theater scene. It took me a while after moving here to find it, but there are some really exciting things happening in local theater. Check out the work of "Liars and Believers" and "Imaginary Beasts!"
I also love the quirkiness and community spirit of the suburb I live in, Somerville, which supposedly is second only to Brooklyn in terms of its number of artists per capita!
What I like least: 7 months of winter.
Pricing:
$100 provides food for a refugee family for a month
$500 allows a refugee child to attend school for a year
$1,000 provides start-up business grants to 5 refugee entrepreneurs
$5,500 covers the cost of a resettlement expert for a month, to identify at-risk refugees and connect them with resettlement opportunities
Contact Info:
Website: www.refugepoint.org
Phone: 617-864-7800
Email: info@refugepoint.org
Facebook: @RefugePointLifeline
Twitter: @RefugePt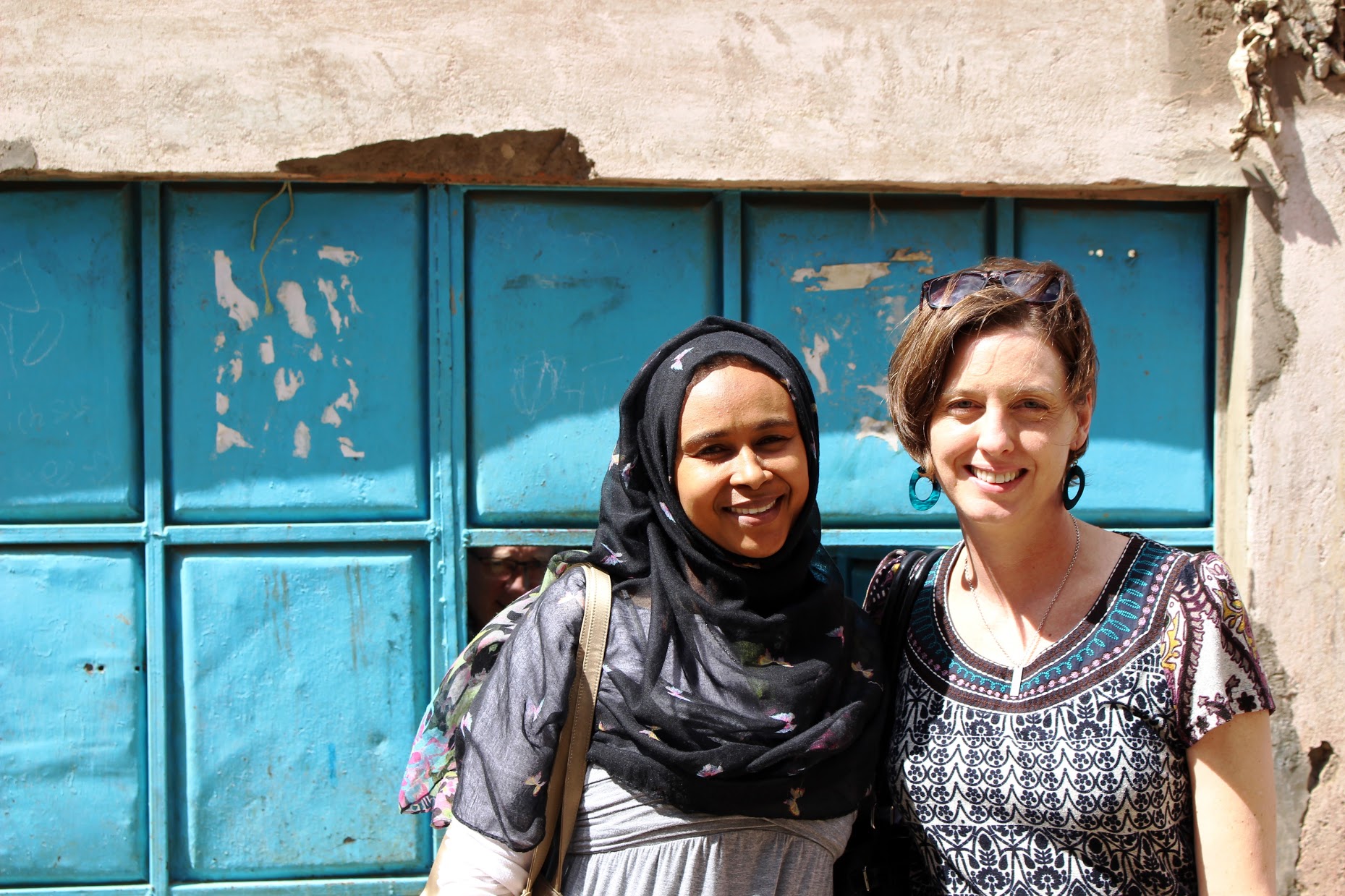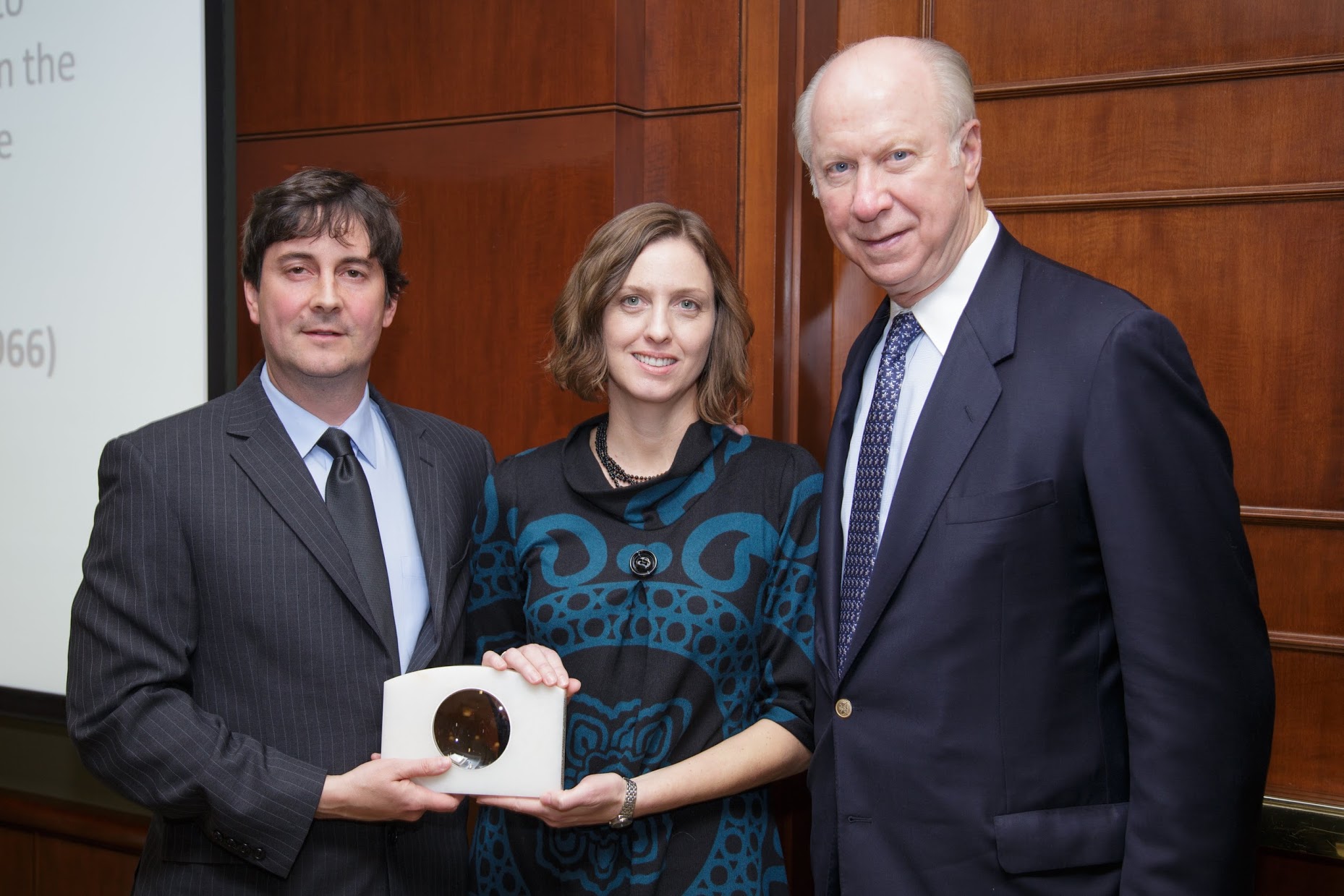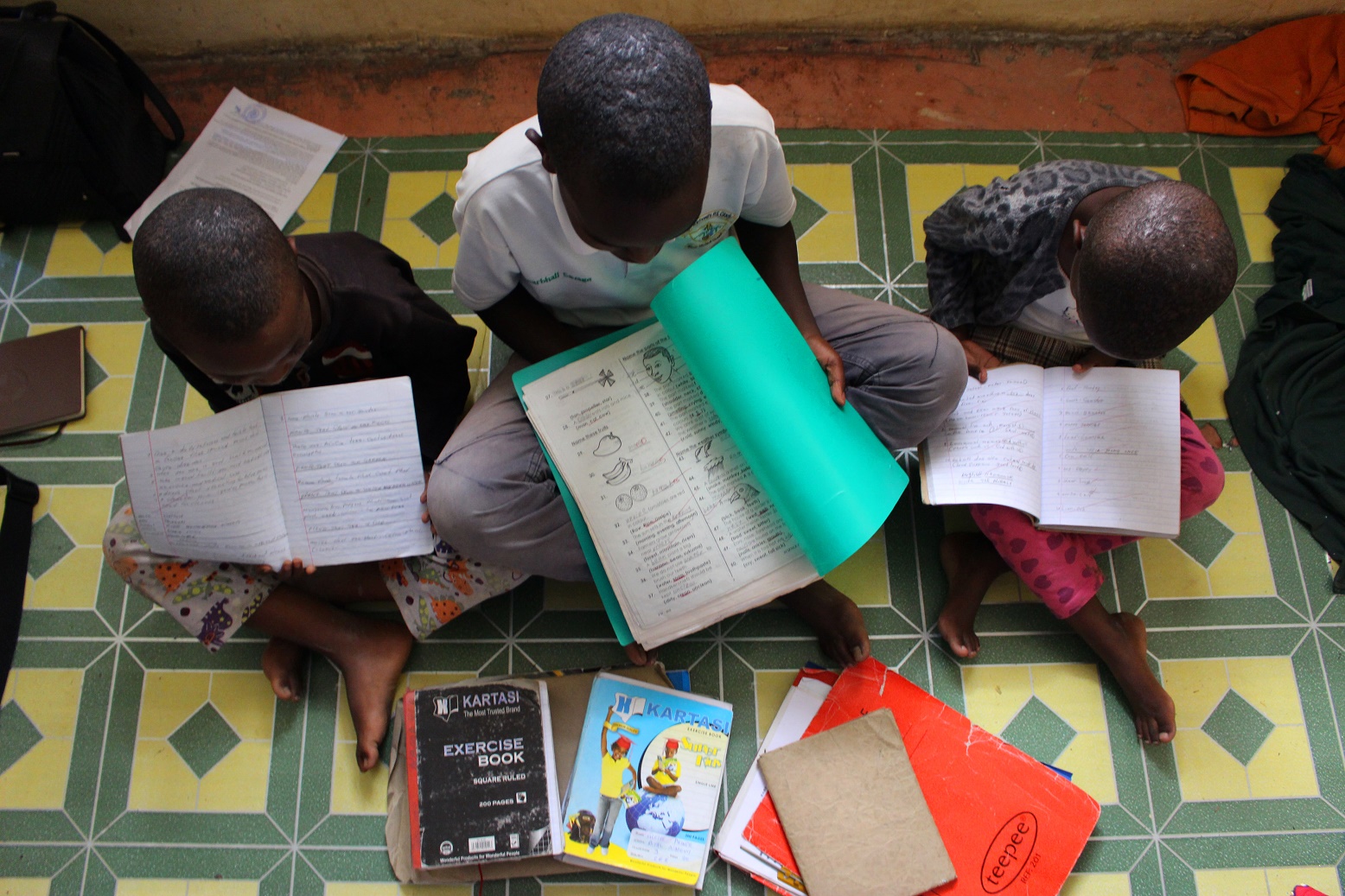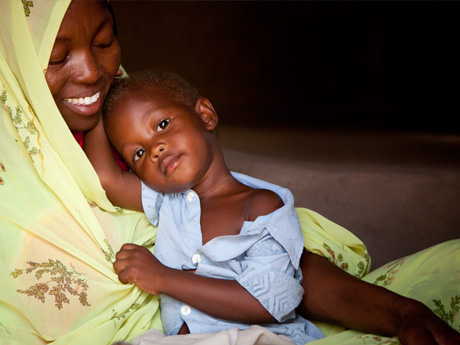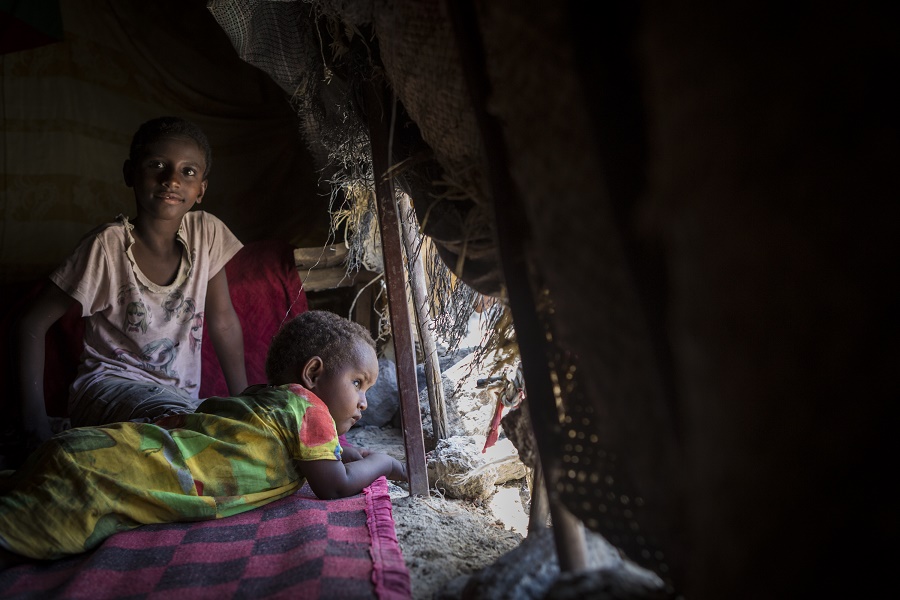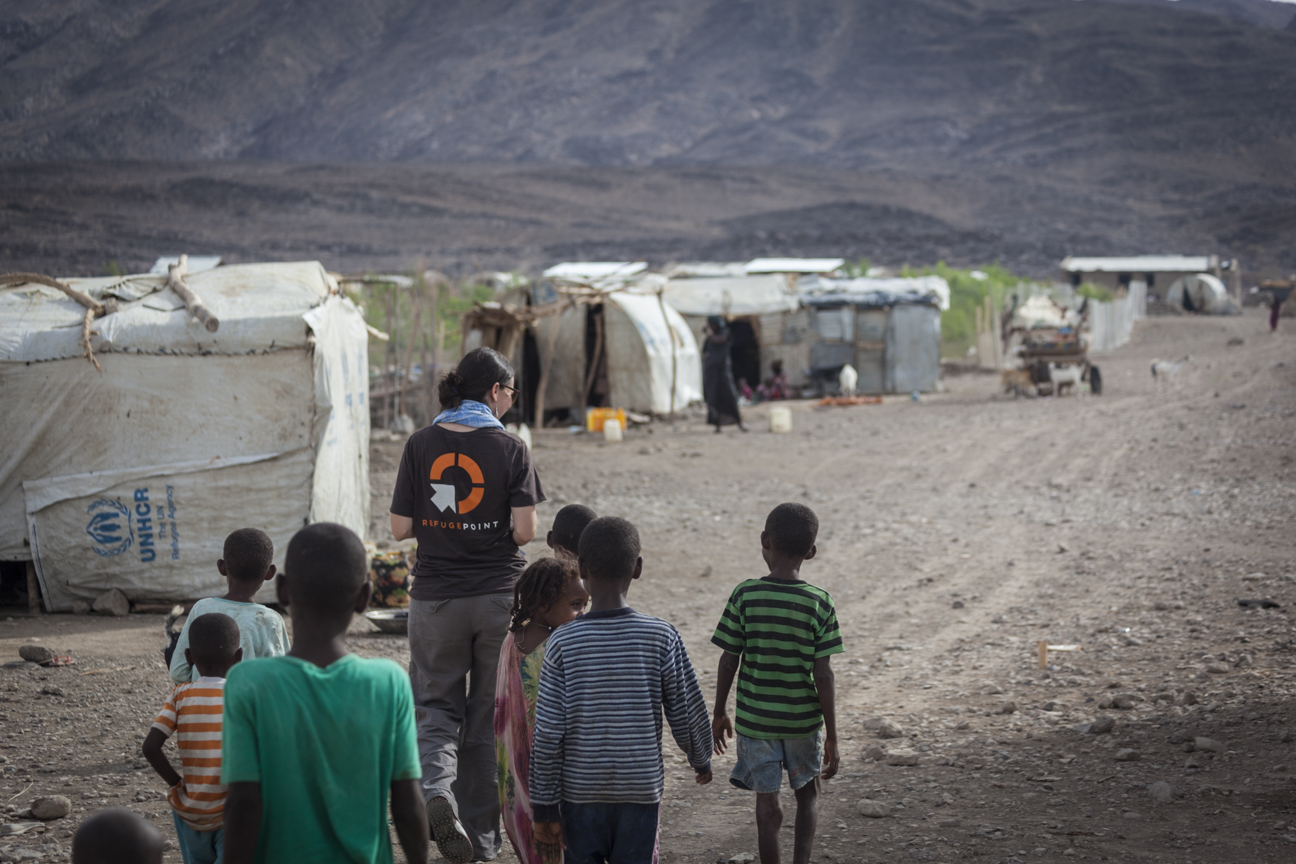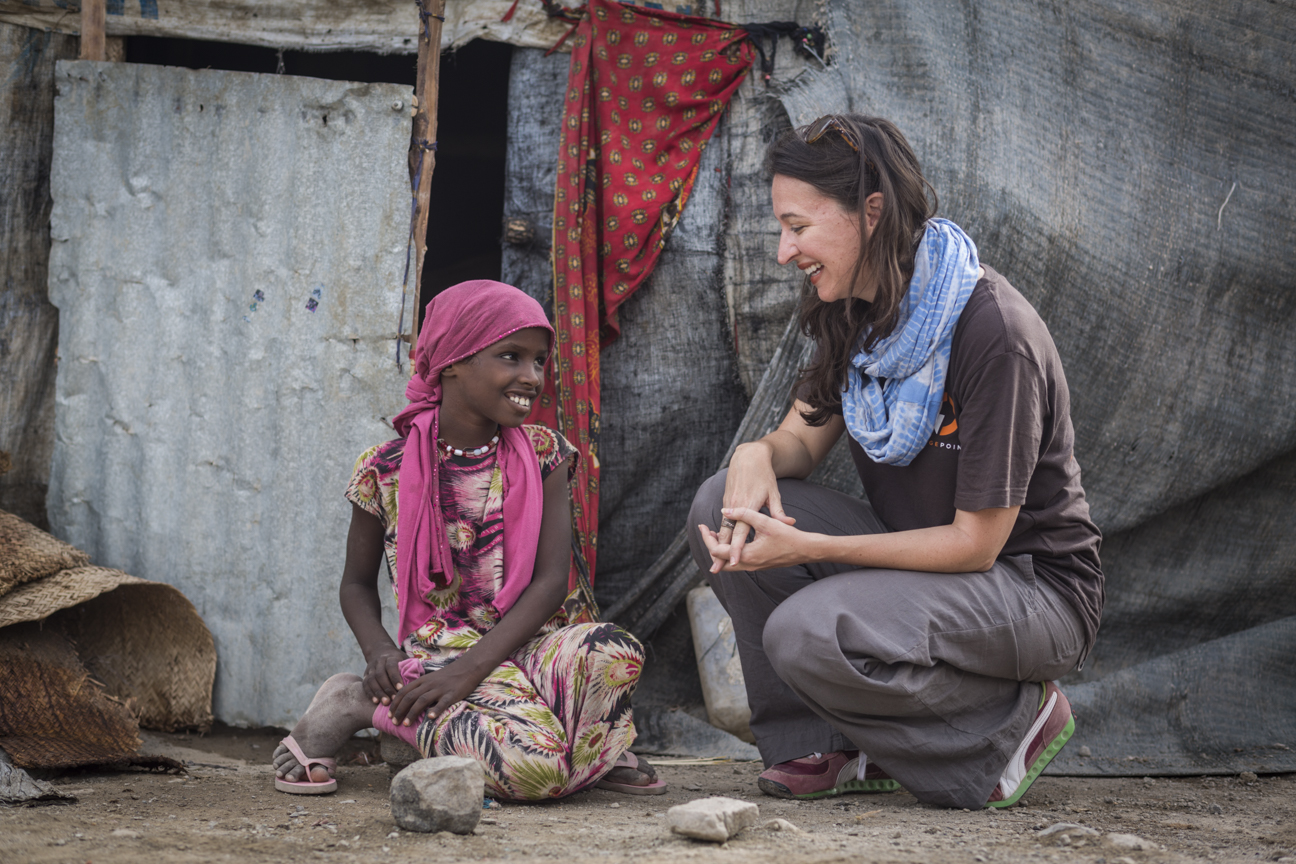 Image Credit:
Nancy Farese, Alexis Brooke Felder, Angellah Khamala
Getting in touch: BostonVoyager is built on recommendations from the community; it's how we uncover hidden gems, so if you know someone who deserves recognition please let us know here.