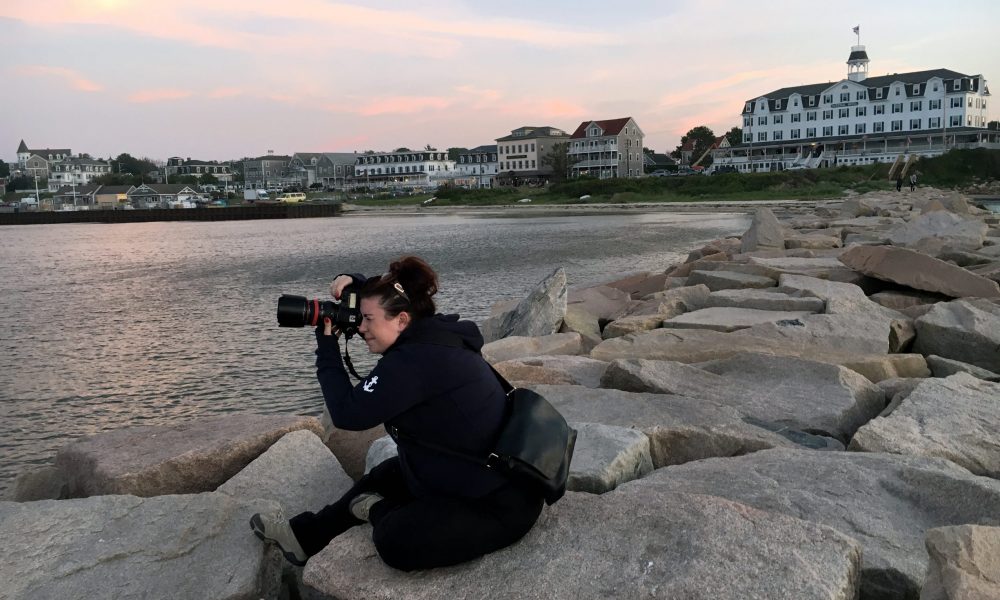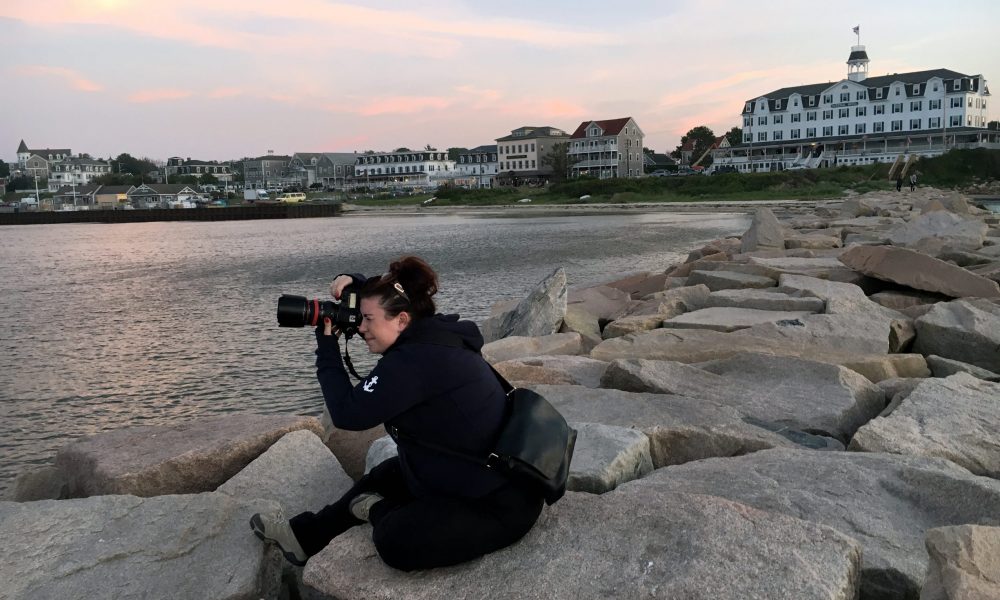 Today we'd like to introduce you to Amber Maher.
Thanks for sharing your story with us Amber. So, let's start at the beginning and we can move on from there.
I always had a considerable zeal for the Fine Arts since a very, very young age. I was the kind of kid that said in Kindergarten "when I grow up, I'm going to be an artist!" No one could have ever convinced me otherwise about it! I wanted to be the best artist I could be. I wanted to create timeless masterpieces that could evoke emotion, passion and that unequivocal feeling you get which stops you in your tracks when you see it. I wanted to create work that tells a story which lasts forever in your mind. These are the feelings you get from the Masters of their craft and I wanted that for my work. That is the level I strive for, and live for it every day. I have this God-given gift in the arts and use it to help lift up people every day. Their is value in being an artist, it is my purpose in life. It is a way I can help communicate my admiration of life to the world, so it will be a little bit more of happier place to live in.
I studied at an advance level early on in life. I went to a Renaissance High School, this is where I started my study in photography, followed by scholarship to one of the best art colleges in the world. I have a five year Art Degree from The Museum School of Fine Arts Boston and a Bachelors of Fine Arts Degree from Tufts University with concentrations in photography and filmmaking. From there I built a very strong foundation to become a photographer and cinematographer. I have been shooting professionally since 1998. Over the years I had worked on the sets of many films, block busters, primetime TV shows and Emmy Award winning series. However, what has been one of my greatest accomplishments was deciding to open my own business in 2001 and really focus on the kind of projects I wanted to work on. Projects which fueled my passion and let me create the kind of photographs, films and stories that no one else can do. I wanted my work to evoke feeling, mean something and help another person. This is why the most dedicated of artists are so well respected, admired and known about. I shoot lifestyle photography, lifestyle cinematography, independent films, weddings, and commercial work. My best work is done during the moment. I am found of photojournalistic photography as well as lifestyle fashion photography. I prefer the nuances of life that make life so exciting and fun to capture. When you capture that shot and make another person feel good about getting their photograph taken there is no greater feeling on Earth.
My company motto is "We capture the moments you keep forever." and this is really the best description of what I do.
We're always bombarded by how great it is to pursue your passion, etc – but we've spoken with enough people to know that it's not always easy. Overall, would you say things have been easy for you?
It is never a smooth road being an artist. Everything is expensive and you have to dedicate an immense amount of time to learn, develop and know your craft to even make-break it in this industry. Many people burn out and cannot dedicate the time and diligent work it takes to produce a high quality product. I cannot even tell you the amount of editing hours I have done or how many weddings and events I have captured. Last time I counted I've shot hundreds of weddings and multi-millions of photographs. Each wedding I capture an average of 2,000 photographs so that times the amount of events… its mind boggling. That's, only in the past ten years too! I'm not a mathematician but, it can make you go cross-eyed when you really look at it. Although, it would not seem logical that anyone would devote that much time to creating but we all do and it's a tough road if you're not up to snuff on it all. Working in this industry it really is something you have to live, breath and have a thick skin to be successful at it. Always keep your own counsel, go with your gut, keep your integrity in and you will be ok. I am not happy unless I am creating. I feel so fortunate in having clients, that trust me and people who believe in my work. Clients who want me to capture their most intimate moments. Moments that they will then share with their children, and their children's children. It's like peeking into someone's life for a day, being part of their family and sharing that moment with them forever. There is nothing like it. I'm often known by many people as being "the girl" that took "that" photograph or made "that" video, then there are many hugs (some from complete strangers), tears and often laughs too. It's very rewarding. I love what I do.
So let's switch gears a bit and go into the Silver Pix Studios story. Tell us more about the business.
My company Silver Pix Studios is boutique photography and cinematography studio located in the Back Bay of Boston, and the South Shore of Massachusetts. We specialize in photojournalistic, lifestyle photography/ cinematography, wedding and event photography/cinematography/wedding films, commercial work and I am also an independent filmmaker. I've freelanced behind the scenes of many of the local big-wig studio films being made in New England, as well as smaller independent productions that I either help produce or direct. I am part of the efforts to save the Mass Film Jobs in Massachusetts as the films created here give filmmakers like myself lots of opportunity to work on bigger productions that you would have to live in Los Angeles or New York to even get a chance to work on.
Being one of Boston's go to professional photographers/cinematographers I get to dabble in both those worlds. It is amazing what I do every day, I get to travel and work with a wide variety of people. From large scale productions like the recent Ghost Busters Movie, working with Ryan Reynolds to shooting a gorgeous wedding for a couple who met at Harvard, to hopping on a plane to Miami to shoot a charity event the next day. I have a large expertise and know-how on multitude levels so when I get the call to shoot I show up. I started my business Silver Pix Studios so that I could do all the above and would not be set in just one role, one duty or one production but a multitude of productions going on of very wide varieties of work and clients. My hands weave through many areas but the common thread is the high level of quality of the work I produce and the strong work ethic I have.
My company is mostly known for wedding photography and our wedding films. Because of the film-like quality to our films I have heard from most all my clients that they had no idea that their films would look like a "real movie". I believe that is also because I work on real movies so I have the know-how on what to shoot, where to be, when to be there and how to shoot it. This is something you learn in film school, and on set. It is not something you can learn by a book or learn on the fly. There are so many educational factors that you must know both as a photographer and a cinematographer, you must have a very unique vision and style of shooting which is very hard to recreate anywhere else. It is also very rare for someone to be successful at doing both crafts. It's typically one or the other you are best at however, in my case I can juggle both equally well. All of my films and photographs I consider my professional artwork. My art is very personal to me and I hand-craft every wedding film or photograph for all of my customers. What sets my company apart is the amount of personal attention that I devote to every client to deliver to them the best of what I can create. As well as my artistic vision and know-how on how to created it. If you are not feeling any emotion after watching one of my wedding films or you are not in awe of your photographs then I am not doing my job properly. I want you to feel the moment and relive that moment forever.
At Silver Pix Studios all of my associate photographers/cinematographer our "shoot crew" as I call them are all degreed photographers and cinematographers from some of the finest Art Schools world-wide. I believe-in all of my associates and respect their artwork immensely. They all have the same amount of passion, education in their craft as I do. Many of them have won a multitude of awards and accolades. Some are even my peers and we often work with each other a lot as a team to create together on personal projects as well as other work projects. I have hand selected them to work with my studio. They all have the same caliber, professional work ethic and excellence that I hold myself to. Many apply, very few are chosen.
We are Boston based however we capture a wide variety of weddings and events in and around New England, on the Cape, the Islands, Rhode Island, New York and Los Angeles. We travel all over. I am very fond of traveling and love shooting destination weddings, and events world-wide.
Has luck played a meaningful role in your life and business?
I don't believe in luck. I believe in being appreciative for what you have. I believe in hard work, learning everything there is to know on a topic, being prepared and understanding that you're only as good as your last body of work. It's a constant race. I always look for the bright side in everything and doing what I do you have to think creatively on any given situation. So its pouring on your wedding day and your dress is wet. Ok, the world is not over… let's get a bright light, a couple of umbrellas, some galoshes, and take the most beautiful rain shot you've ever seen! There is always an upside to everything and if you're looking for "luck" luck is simply having the right positive attitude you have to have when everything is not so perfect. You just have to out create it. It's all a part of the game. I believe in manifesting your own destiny and creating your own luck in life. No one is going to do it for you, this is your journey, make it count!
Pricing:
$5,000.00 for photography services, associates rates start lower. Just call for pricing. Personal print rights included.
$3,500.00 for cinematography services, associates start lower. Call for pricing.
A la cart pricing is available, as well as per hr rates and destination rates and fees
Local woman-owned business. Owner is on-site (Amber) is the lead photographer/cinematographer at the studio.
Free wedding planning services when booking.
Contact Info:
Image Credit:
Personal photo by Melissa Arkin Photography
Photography by Amber Maher- Founder of Silver Pix Studios
Getting in touch: BostonVoyager is built on recommendations from the community; it's how we uncover hidden gems, so if you know someone who deserves recognition please let us know here.