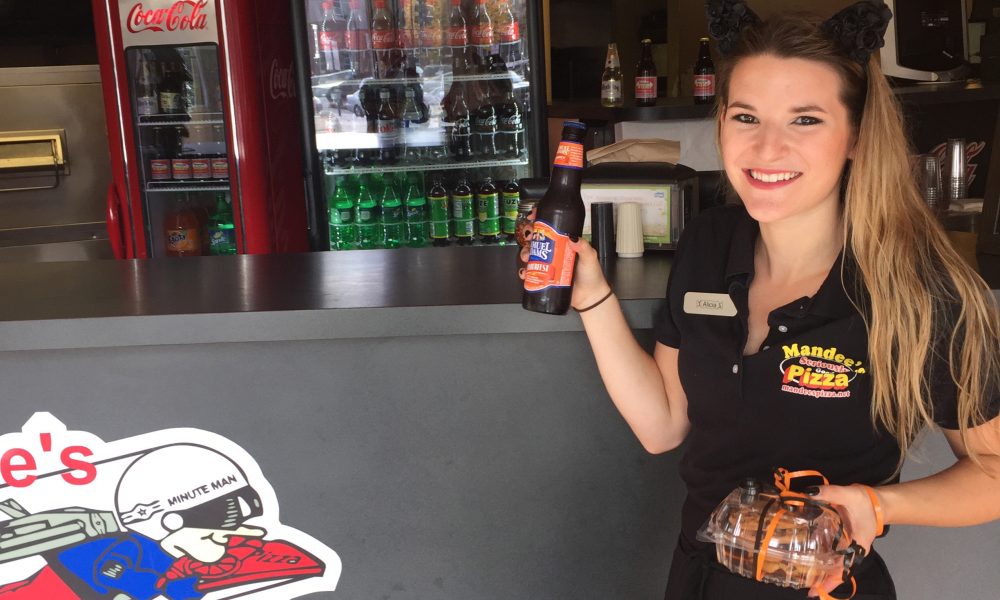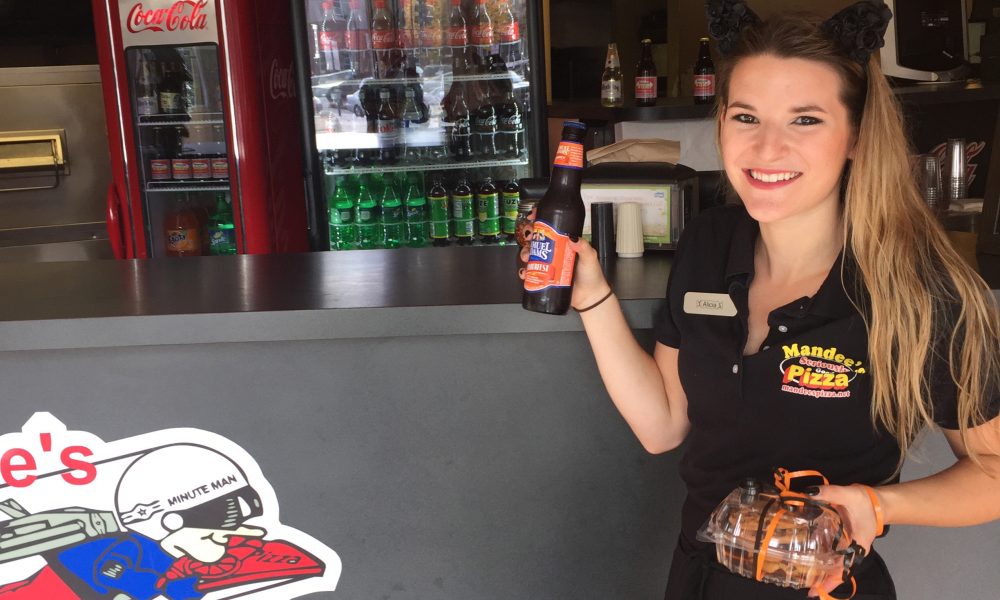 Today we'd like to introduce you to Alicia Theodorakopoulos.
Alicia, can you briefly walk us through your story – how you started and how you got to where you are today.
In 1962 Emanuel Destefano opened Man Dee's Pizza up on Boston Street in Salem. In the seventies, Emanuel sold the shop to Joseph Stasio and his father. In 1983 my dad, John Theo, began working at Mandee's making dough at around 14 years old, but he yearned to learn more. He worked under his mentor, Chuck, learning to craft the best pizzas in town. He continued to learn every aspect of the shop, and he earned the title of assistant supervisor at sixteen-years-old. Every Sunday my dad would open up the shop for Chuck, and he strived to learn what it took to run a pizza shop from then on. He had the drive to have a business of his own from growing up with a family of self-made entrepreneurs. To this day Chuck still comes in every Friday night to make pizzas, because he loves being a part of the Mandee's family. In 1986 John purchased the Lynn store under the Mandee's name, entering into a family partnership. The following year he moved on to become the sole owner of the original Salem store, but he aimed to preserve the family atmosphere within the business. In the nineties, my dad moved the location of the store down to the corner lot Mandee's is in today renting for a few years. In 1998 he purchased the property and continued to develop his restaurant further.
Today my dad has owned the shop for 30 years and you'll still find him working in the shop today. He has received over 17 best pizza awards and has recently been entered into PMQ's Pizza Hall of Fame. He was featured in their December issue of the magazine and is featured on their pizza hall of fame website. We worked to provide quality food and service in the quick service industry. Our customers mean so much to us, and we want them to always feel they are treated as family. My father and I work together to keep the family atmosphere alive within our entire team which translates directly into how are customers are treated.
Has it been a smooth road?
The restaurant industry has become much more competitive since when we first started out. Salem has a very substantial number of eateries currently, including over 30 pizzerias. Large chains have made competitive pricing difficult for independent pizzerias. We strive to create value and differentiate ourselves in this competitive market through our handmade from scratch pizzas and our quality service. Through this strategy we have remained the longest standing independent pizzeria in Salem.
So, as you know, we're impressed with Mandee's Pizza – tell our readers more, for example what you're most proud of as a company and what sets you apart from others.
We are well known for how long we have been in business, recently being admitted into PMQ's Pizza Hall of Fame. Also, if you take a look at our Facebook page, Facebook notes our most mentioned comments in reviews include "friendly service," "great service and excellent food," "best pizza," and "happy customer." When we receive feedback like this we are just ecstatic. Receiving those comments means our team, along with my father and I, are portraying our brand properly and upholding our authentic standards. My father has hand crafted an amazing menu that we continue to adapt and grow with changing times. He will tell you, "It all starts with the dough." We take pride in our ingredients and our service. We truly get to know our customers and allow them to get to know us, and we continue to build a team that does the same. We provide quality foods and service you just cannot get from a chain. That extra time you take with your customers and truly being a part of the community is what makes you stand out. Our customers are what keep us going and keep us striving to be better, and we are truly proud to be a part of such a great community.
Let's touch on your thoughts about our city – what do you like the most and least?
Salem is a thriving city with a variety of small businesses, creating such a fascinating community. We also have the great asset of Salem State University, where I will be graduating from this May, drawing in all types of innovative minds. The sense of belonging in this community is just such a great aspect to be a part of. Salem is a lively city year round, but the fall brings in even more happenings, Haunted Happenings to be exact. Leading up to Halloween, people from all over come to visit Salem. This adds even more hustle and bustle to the city and more excitement. You'll find every member of the community complaining about the added traffic to our already difficult patterns in October, but all in all we adore the attraction that Halloween has for our city.
The amount of history that lies within the city is remarkable. In fact, even our little corner of town is rich with history. Four years prior to the construction of the building we currently occupy, the Great Salem Fire of 1914 occurred. In 1914 on Boston Street, where a leather factory once stood, a devastating fire erupted that spread across 253 acres. I am sure you have heard of Giles Corey and his wife Martha from the Salem Witch Trials; Giles was tortured to death during the trials. His wife was one of the 19 hung on Proctor's Ledge which is located directly behind where the fire began. There is a bit of folklore that Giles appears in the Howard Street Cemetery downtown whenever a disaster is about to strike in Salem, and according to the story Giles was seen the night before the fire. Many claim that Giles himself started the fire at the hanging site of his wife in a strike of revenge. Four years after the horrific event, our building was built the corner of Boston St and Essex St. In the 90s my father recalls the city digging outside of our shop during roadwork finding layers of brick beneath the pavement and beneath the bricks laid ashes and train tracks left behind from the Great Salem Fire. This leads us to the eerie assumption that ashes and destruction from the fire lay beneath Mandee's as well. We have a friendly ghost that hangs around the shop, which we think is the result of the history that lies in the area. We call him "the little boy" since he is always messing with us. You'll often hear our team joking around about him, as it has become a bit of a running joke, but we all get spooked a bit by him once in a while.
Contact Info:
Image Credit:
Alicia Thedorakopoulos