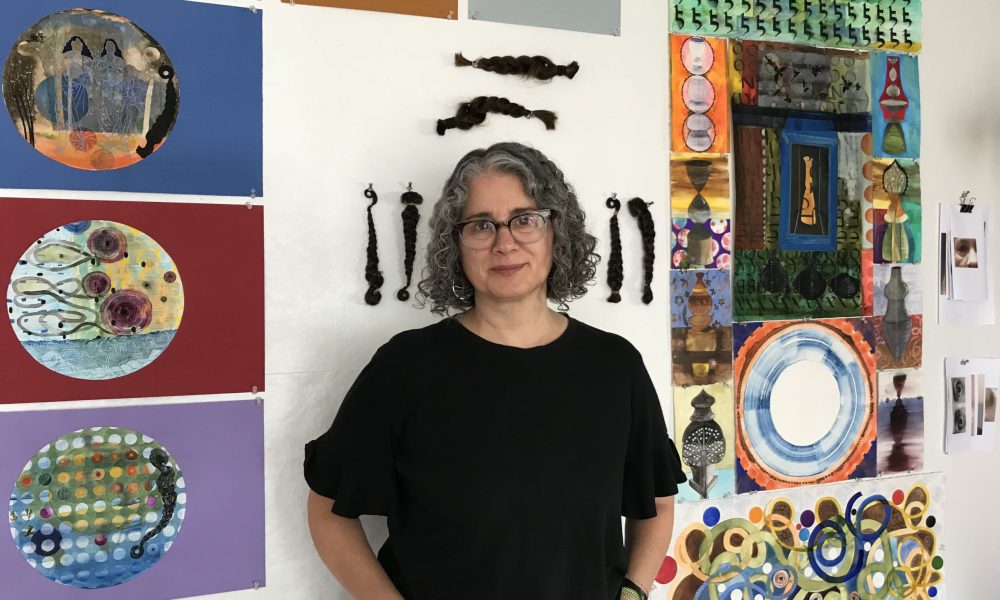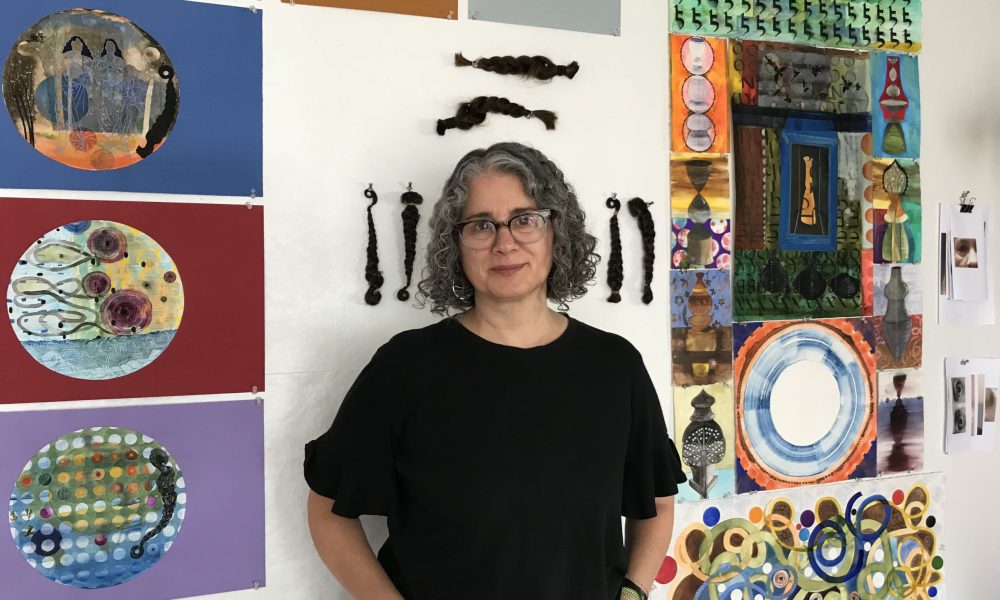 Today we'd like to introduce you to Talin Megherian.
Thanks for sharing your story with us Talin. So, let's start at the beginning and we can move on from there.
If I want to start way back, I can begin when I was about 7 and took extra curricular art classes after school along side my mother. My mother is also an artist, she really came into her art in her later years of life. My art classes were taken with an Armenian woman artist that taught me, with much love and support. I wasn't into sports, didn't play an instrument, just wanted to learn to make art. I was and am, a perpetual doodler. My school work was covered in doodles, and most of the papers in our home today have doodles on them. I even draw with my tongue on the roof of my mouth if I don't have paper and pen! I continued art classes through high school, and I was fortunate to be able to be exposed to figure drawing before attending college. I went to School of Visual Arts, and chose painting as my major, but after two years, felt I need a change. I grew up in Queens, NY and was taking the subway everyday into the city that I loved, but was not having the "away from home, college experience." I transferred to Rhode Island School of Design, and got my BFA in painting. My senior year was a magical, transforming year abroad in Rome. Once again I was in a city I loved, but this city was different in that it showed it's time and age through layers of texture, and color. Italy's iconography (architecture, art, religion, food, colors) began to show up in my paintings.
Overall, has it been relatively smooth? If not, what were some of the struggles along the way?
It has not been a smooth road. It has been a road of choices, and of investigation. When my husband (artist Todd Bartel) and I decided to have children, we knew it would be a time when we could not give as much attention to our art, especially if we were going to be the kind of hands-on parents we wanted to be. So, we did an intensive art-making blow out during my pregnancy, followed by a traveling show in two venues. Then, after our son Noah was born, we made our art practices portable — meaning, we both made small containers to hold drawing materials and resources that we could take anywhere to work on a very small scale. We essentially decided to keep art-making going but make parenting the primary creative activity. That doesn't mean we didn't experience art in other ways too, but our "full" practice was something we chose to keep in slow motion mode, while our parenting was in overdrive. I also chose to stay at home with our children, and that meant we were a one-income family, which was definitely a struggle. We're not sorry for our choices; we have amazing children and can see how those choices were the right thing to do, but I did learn as they got older that we could fold art into our day to day family life.
From a young age, we drew with our children, and a common family activity was going to a museum together. I would often think of saying to our children, "sorry, we don't go skiing or biking as a family, but you have seen some incredible art in your young lives." Of course, we balanced seeing art with other kid activities, and as the children got older, they really wanted to go see art. I remember when I wanted to start to get back into mural painting (something I did in Pittsburgh while Todd was in grad school), and I had one child in school and the other was a toddler strapped to my back going to my interviews and client meetings. I had a great appreciation for clients that supported the fact that I was a mother.
At this time, I also began teaching art in an after school program where my children could be at the school where I was teaching. Jump forward to when the kids are older, my studio was (and is) in the dining room of our house. My art was being made in the center of our home. One year, when the children were 10 and 15, the four of us made art together, when an artist friend challenged our whole family to make a piece of art every day for a year! We came up with a game much like "Rock, Paper, Scissors" to determine what and how we would make. We made a total of 1,460 pieces of art. Some actual physical pieces (paintings and drawings), some photographed (for example, capturing lines in the asphalt as a drawing), and some ephemeral (scratching a drawing into a stick of butter, then filling in the cracks with chocolate sauce et cetera). So, my advice to women that want to have a family and continue to make their art is to bring the family into the process.
We'd love to learn more about your artwork, and hear about Studio Art for Children. 
I am a painter and a teacher. I am also an Armenian. After a trip to Armenia in 2004, I knew I wanted my culture and the experience of my ancestors to come into my artwork. In 1915, 1.5 million Armenians were killed by Ottoman Turks in what was the first Genocide of the 20th century. To this day, the Turks do not admit that is was Genocide. This denial makes it difficult to heal from the tragedies that occurred. I've heard the stories of my Great Grandparents and my Grandparents, and even that of my father, who was born on the run from the persecution in 1921. How was I going to paint about this? My art was always very full of color and full of references from cultures and places I have visited. I wanted my work to reflect my own culture as well.
Upon my return from Armenia, I made a connection between the two braids I have from when I was about 9 years old — that my mother had saved — to the braids that Armenian woman wear when dressing in their dance costumes. The braids became my symbol for the Armenian woman and tied my own identity to my Armenian heritage. I began "weaving" the stories of a woman of the Genocide into my paintings. I paint braid images in my paintings using my own braids as my subject. A few years ago, I grew my hair so that I could have my 51-year-old braids with gray in them to also use as a subject. Some of my larger paintings are called Khatchkars.
In Armenia, Khatchkars are large stone slabs, with intricately carved patterns that always include a cross and an inscription of a prayer, usually commissioned by family or friends. While Khatchkars always have a cross carved into them, they are not to be confused with tombstones. In my Khatchkar paintings, I abstract the crosses and play off the sculptural tradition by breaking the overall design into patterns with separate images that together form the compartments of a Khatchkar. The imagery within each panel of my Khatchkars addresses a family story or a story I have read about the Armenian genocide. While these stories are dark, I continue to paint with saturated color, much like the colors of the Armenian illuminated manuscripts, because I want my paintings to convey hope, new life, and resilience.
As I said, I am also a teacher. I stopped teaching after school art for many years and decided that I wanted to do it again, only this time I want it to be on my terms, so I started teaching out of my home. Within the first years of doing this, I was invited to become the art studio director at Atrium School in Watertown, MA. The wonderful, nurturing, progressive school that my children also attended. I continue to teach there—grades PK-8—and I also offer my enrichment classes at Atrium under my business name, "Studio Art for Children." I am proud to say Studio Art for Children made the top 5 art classes for children's list for Boston Parents Paper for the last 4 years in a row. I am extremely proud of all my students. I have the honor of watching and supporting them as they learn through self-exploration.
What advice would you give to someone at the start of her career?
I don't want to sound cliché, and we all come from different backgrounds. My upbringing came from people that had to struggle to get what they needed and build themselves up from nothing. Art was not stressed as a way to make a living. Even though I got an amazing education at RISD, I was not prepared to step foot into the art world when I graduated. I was not taught how to do that by my college, and it was not in my family's beliefs that one could make a living this way. Nevertheless, I am incredibly thankful that they supported my education in art-making and I never forget the power of that. Still, I made jewelry for a long time before I had children. I painted tiny images on metals because I thought that was a way to marry my painting with making a living. In the end, that was not the right path for me. I needed to be painting. My advice would be to try not to convolute what you are wanting. Trust yourself, and believe in what you want, and know that your path may not always be as you envisioned it; be open to what comes to you. Make choices that matter to you and then allow one choice to lead to another, and hopefully, you will find joy throughout your journey. Make time every day to make something. For me, if I set up small challenges for myself I find that I can meet that challenge. I do a small, "One Hour" painting a day. I set a timer and must start and finish in that time. Or, if I don't have a lot of time to work, I keep a small sketchbook that I draw a vase a day in. Get creative on how you can keep making things. Making things keeps me happy. I even have a sketchbook project with a friend and we take turns adding to the pages of a sketchbook and mail it back and forth between Watertown and New Jersey. We have three sketchbooks that we are circulating and have been doing these exchanges since 1994.
Don't skirt around what you want. Keep your eye on it, you make the rules.
Contact Info: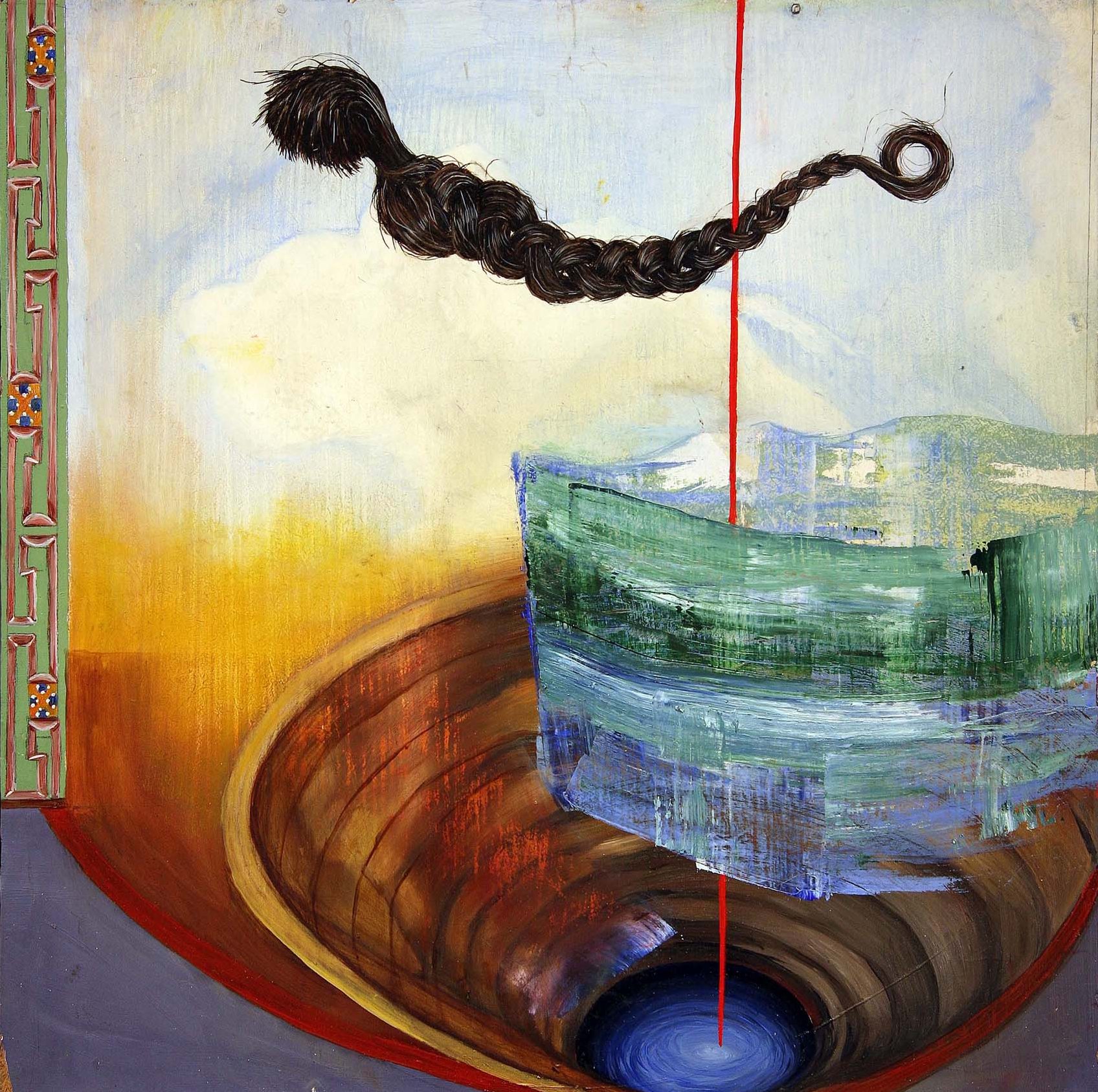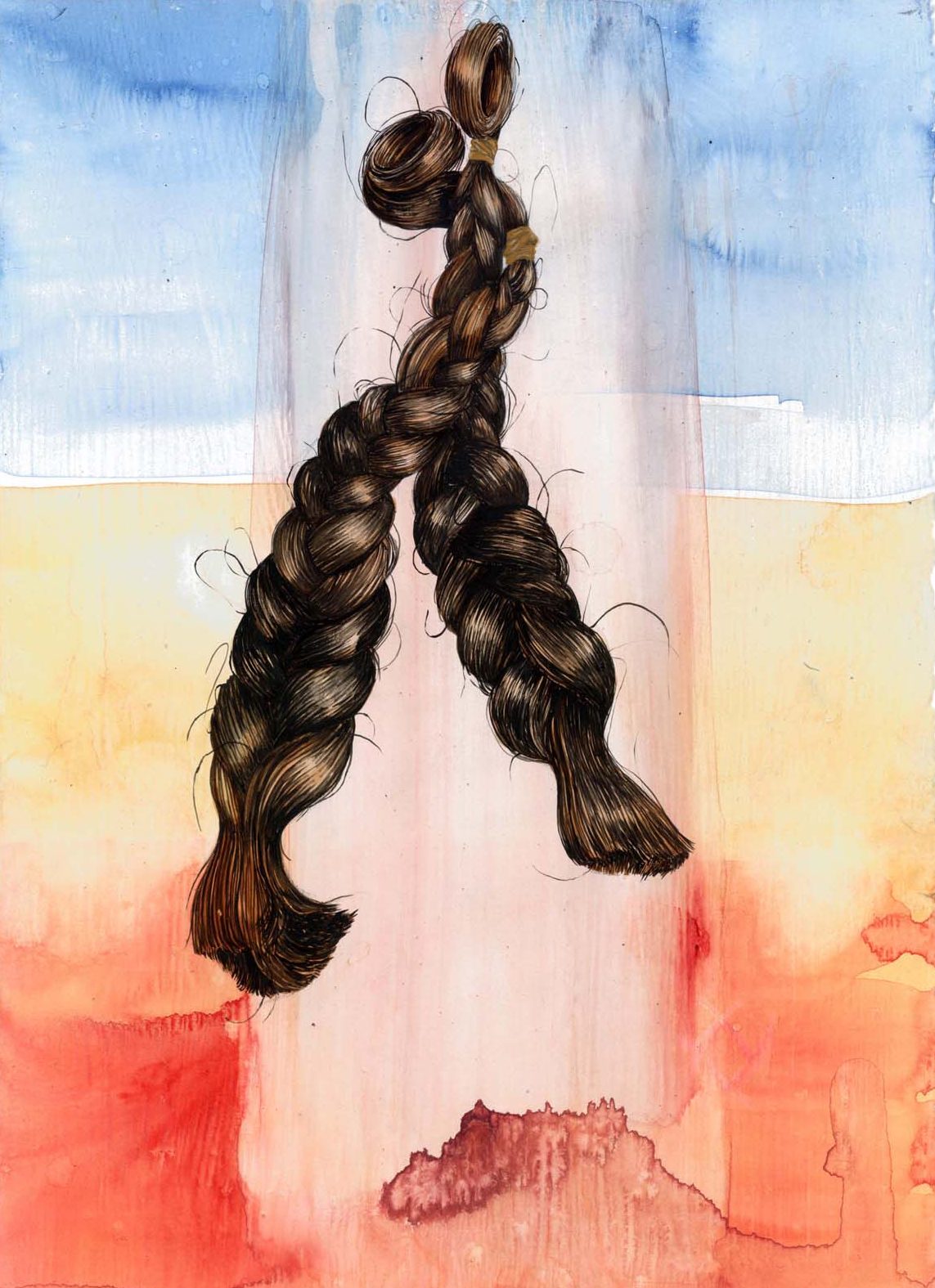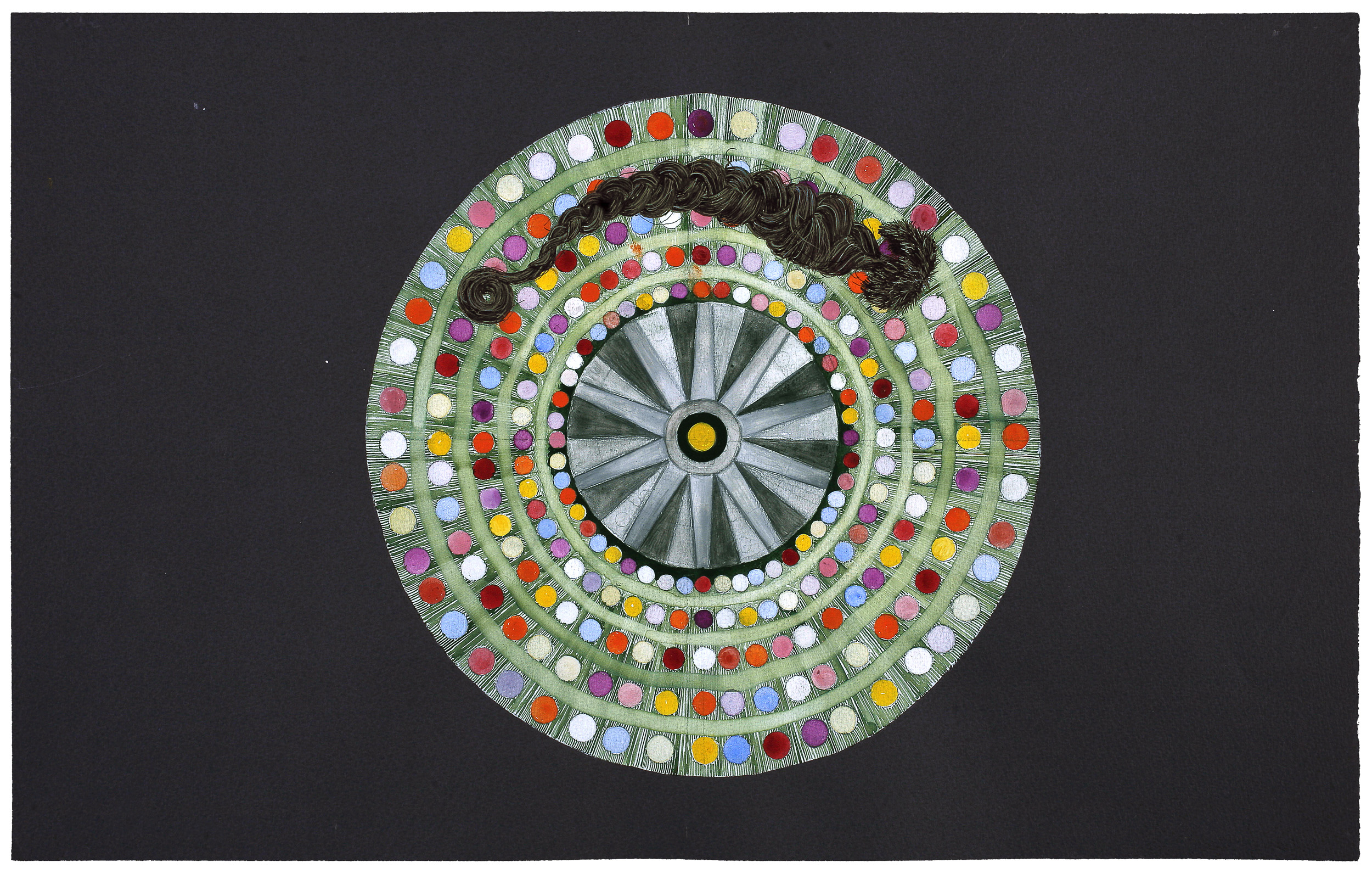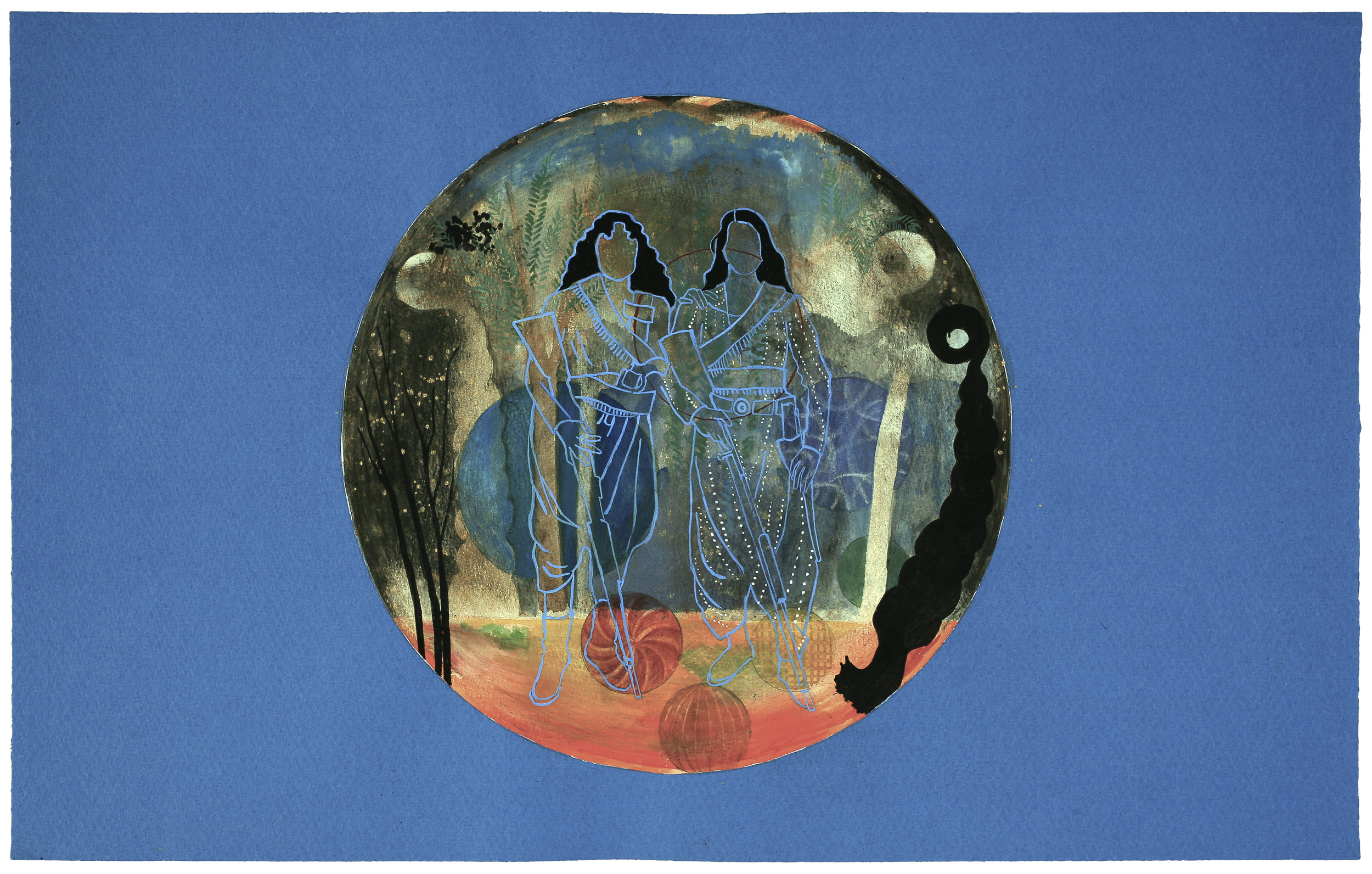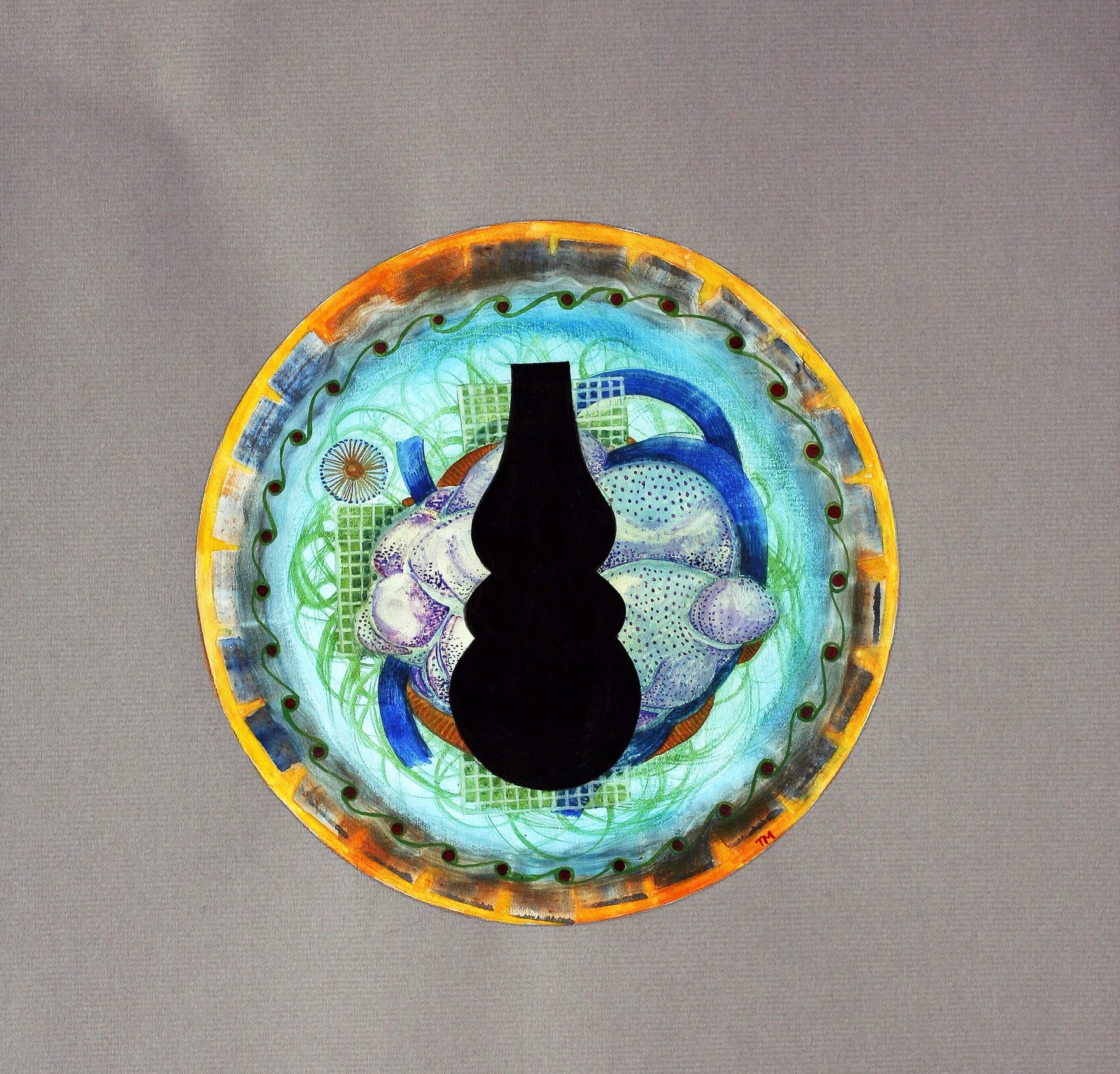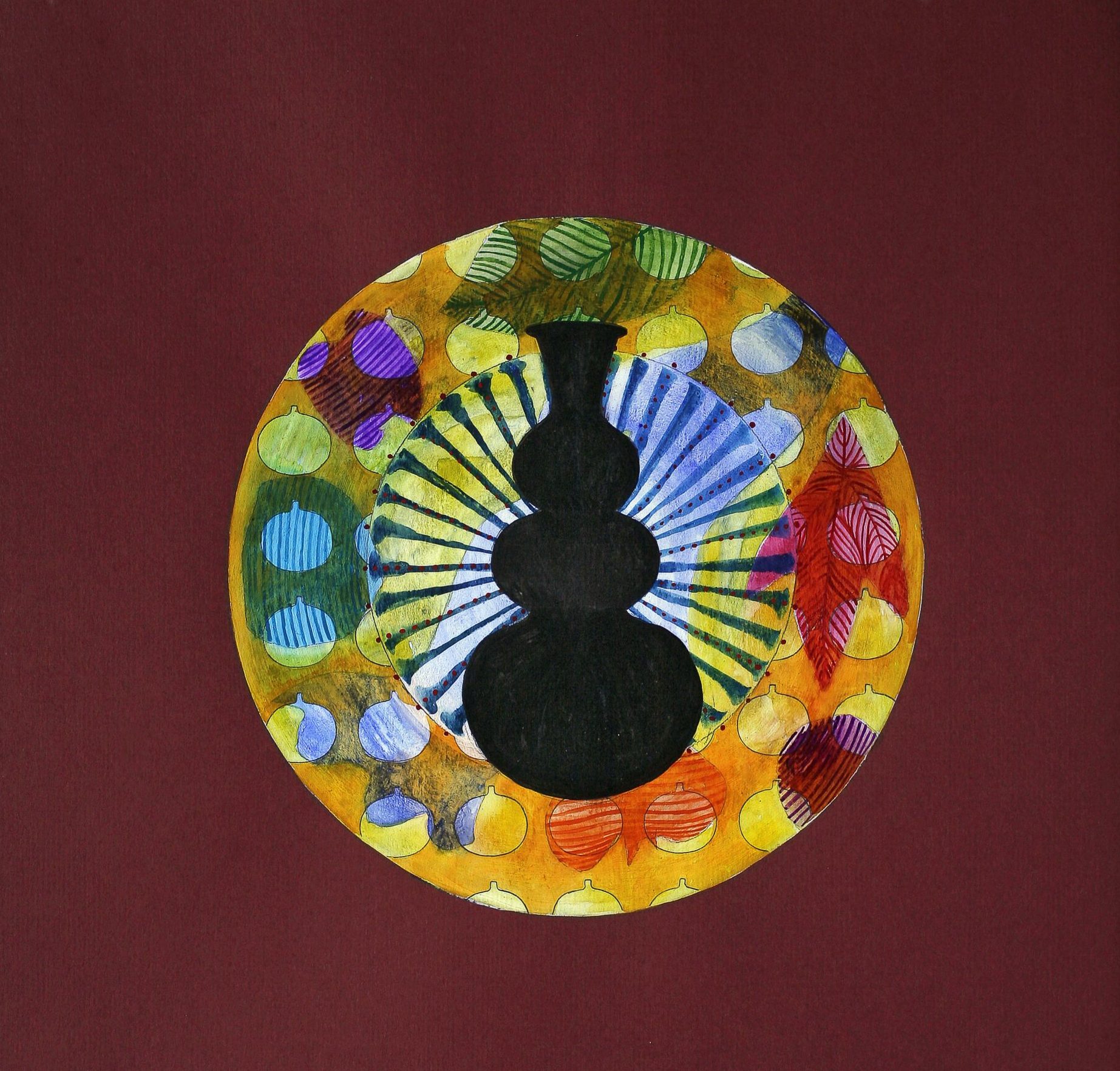 Image Credit:
Todd Bartel
Getting in touch: BostonVoyager is built on recommendations from the community; it's how we uncover hidden gems, so if you know someone who deserves recognition please let us know here.