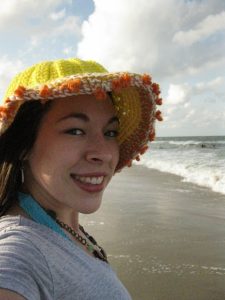 Today we'd like to introduce you to Katherine (Kat) Knutsen.
Thanks for sharing your story with us Katherine. So, let's start at the beginning and we can move on from there.
I was introduced to the fine arts in my early twenties. I grew up in a blue collar family in Austin, TX and Charlotte, NC. My father took night classes to study computer programming in the late 80s and early 90s. My mother, being trained in repairing computer hardware, worked for companies like Family Dollar where she would travel to different store locations and repair things like the cash registers. They both worked hard, but didn't exactly show signs of fulfilment from their jobs. These observations instilled in me the mindset that one simply finds a job to pay the bills, nothing else. I initially studied nursing after high school and was working towards finishing my RN degree when, in the midst of my clinical studies, I realized very suddenly that I wasn't a good fit for that particular industry. Luckily around the same time, a friend had introduced me to the fine arts of painting and drawing, and I had taken a couple of introductory art classes with her.
Now, before taking those classes, I was of the mindset that unless one was naturally gifted in the arts, they weren't going to be able to create a professional life in visual arts. In hindsight I recognize the very limited scope of that pedestrian thought process. I do have to acknowledge that without that initial bias plus having recently survived brain cancer, I wouldn't have made the (growth mindset) decision to dedicate the next ten years of my life to learning how to "make art". That led to my pursuing an MFA in studio art, strictly for the purpose of being qualified to teach not only what I learned in studio processes, but to encourage young people to establish growth mindsets for their own goals.
Now, my initial experience in higher education with fine arts as a student, was very broad. I always admired the classical arts for their rendering of anatomy, space, and design but also recognized that a lot of traditional oil on canvas approaches were limiting as a far as being able to reach the contemporary audience. I saw the timeless qualities of the human condition sewn into the narratives of history painting, but also saw how audience today are more responsive to other media types like animation, sound, film, and fashion. So I decided to push my studio practice in a lateral direction and quickly evolved towards having more of a (painterly) multimedia practice.
For me, multimedia art is about exploring a single concept through a variety of delivery channels and seeing which media carries the idea best. A concept might be better realized through fashion, or publication, illustration, photography, animation, installation, painting, or a combination. The challenge for me was to be able to execute an idea with as high amount of craftsmanship within whatever media choice was selected. That journey has led to me seeing a fluidity between media choices.
For example a gesture drawing in animation incorporates the aspect of timing and arcs with exaggeration. But let's say I wanted to catch a gesture of the mood of a community around me. Well then there'd be the need to use the tools for candid photography, publication layout, journalism, printing, fund raising, as well and the art of interviewing other artists. Or maybe an idea would be better realized as a short online series of video clips that combined a little film editing, sound design, storyboarding, illustration, and a gregarious attitude. I found some magic, in the process of identifying the concoction of material processes the best highlight a concept, to be able to execute the creative process with good craftsmanship, and to them work backwards (to show students steps and variations of the process). I also noticed that no matter what process I come up with, everyone one involves drawing well. It saves time, money, and energy.
Overall I'd say that I got to where I am today in being able to shift across multimedia channels because of adopting a growth mindset early on. This approach is what led me to becoming one of the 6 American animators for the 2018 Oscar nominated film 'Loving Vincent'. As an instructor I encourage students to try as many techniques and material variations as they can, so that when they're exploring the job markets they'll bring more variety to the table. As an artist, I still just paint. It keeps my mind quiet, until I see that what I'm painting would work out better as, I don't know, a social app designed with yarn bombing aesthetics connecting community resources onto a single platform (that is a now project I'm currently working on, and yes it was realized in the midst of working on an oil painting).
Has it been a smooth road?
Once I made the decision to get me MFA, I locked onto it. I sacrificed a lot of things including uprooting and moving across the country, only carrying what I could fit into my car and not knowing a single soul where I was moving to. I didn't let romantic relationships hinder this goal. I had a long time relationship that was ended because of this, where the guy was not supportive of my passion. I just left, and that wasn't easy but I saw the long term benefit of the decision. I'm very happy that I stuck to my guns.
For young women, I'd say this. Yes you are beautiful. Yes you are smart. Yes you are capable. Yes you are wonderful just being you. BUT!!! Time is your BIGGEST asset! Don't waste it! Be true to yourself in finding what you like, what you don't like, what you're good at, what you want to learn more about. The sooner you take a good like in the mirror and honestly begin to ask yourself those questions, the sooner you will be able to plan where you want go in life, and begin to move in that direction.
You may feel intimidated not having access to certain resources. Use Google! Google how to apply for scholarships, how to write a good resume, how to slay at an interview, how to build a bookshelf, how to fix a computer malfunction, how to open a non-profit, how to just about anything. Just please know that you ARE capable <3
Also don't be afraid of making mistakes! Research and ask as many questions as you can about topics and then make a basic strategy.
Long term goals are made out of short term goals, which are made out of daily to-do lists. Many people are good a short term goals, it's the long term ones that a lot of times we lose site of.
Be aware that who you place yourself around is who you will become like. Do you place yourself around people who are doing neat things or people who are not pushing themselves?
Find your own fashion. Accessories can do wonders! Make a small fashion or statement piece for yourself.
Know that men are just as vulnerable and emotional as us. Be confident and also empathetic.
Life moves in cycles. Be as professional and respective as you can to yourself and others. Learn about establishing healthy boundaries and clear communication.
Know that everyone is coming from their own perspective of experiences and bias. Try try try to not take things personally. Most of the time clear communication solves misunderstandings.
Support one another.
Don't be afraid to take the lead. If you have a leadership personality, build the habit of researching ahead of time as much as you can about whatever your group is working towards. Practice looking at the bigger picture as well the up close details (this comparison will help you see more efficiently)
Learn about budgeting your time and money! Don't spend more than what you have if at all possible!
Love yourself and celebrate your small victories.
So, as you know, we're impressed with Kat Knutsen – tell our readers more, for example what you're most proud of as a company and what sets you apart from others.
I specialize in the field of visual art, interdisciplinary research, community engagement, 2D Animation, and teaching. I am most proud of being able to bring fresh material to my students as well as integrate my studio research processes into production and community projects.
Do you think there are structural or other barriers impeding the emergence of more female leaders?
I feel that there is still a barrier of beauty. There are unnecessary expectations for women to appeal to the male gaze which still overshadows intellectual capabilities. This mentality is continuously interwoven into our culture with a beauty industry that still disproportionately highlights the exterior qualities over potential. Now beauty is a wonderful thing of course! But, before a young woman subconsciously thinks about whether or not she is attractive, I feel she should be thinking about trying to launch that great idea that's been stewing around her mind for months.
Another barrier is just confidence really. We need more female to female mentor programs that show young women how to be professional, clear, bold, and supportive of other women in their communication and presentation.
Contact Info:
Website: www.katknutsen.com
Phone: 1-704-658-8969
Email: thesirennb@gmail.com
Instagram: katknutsenart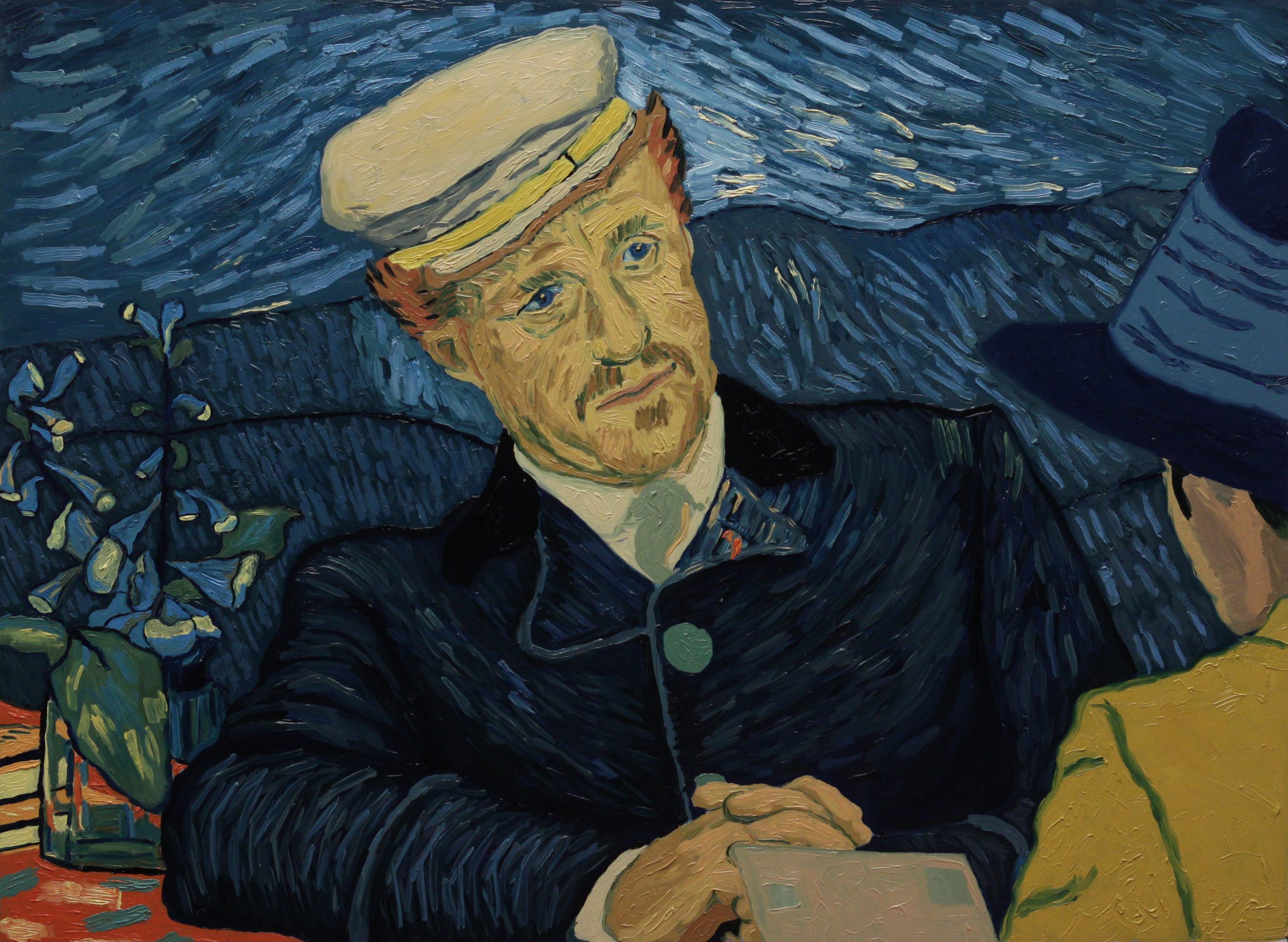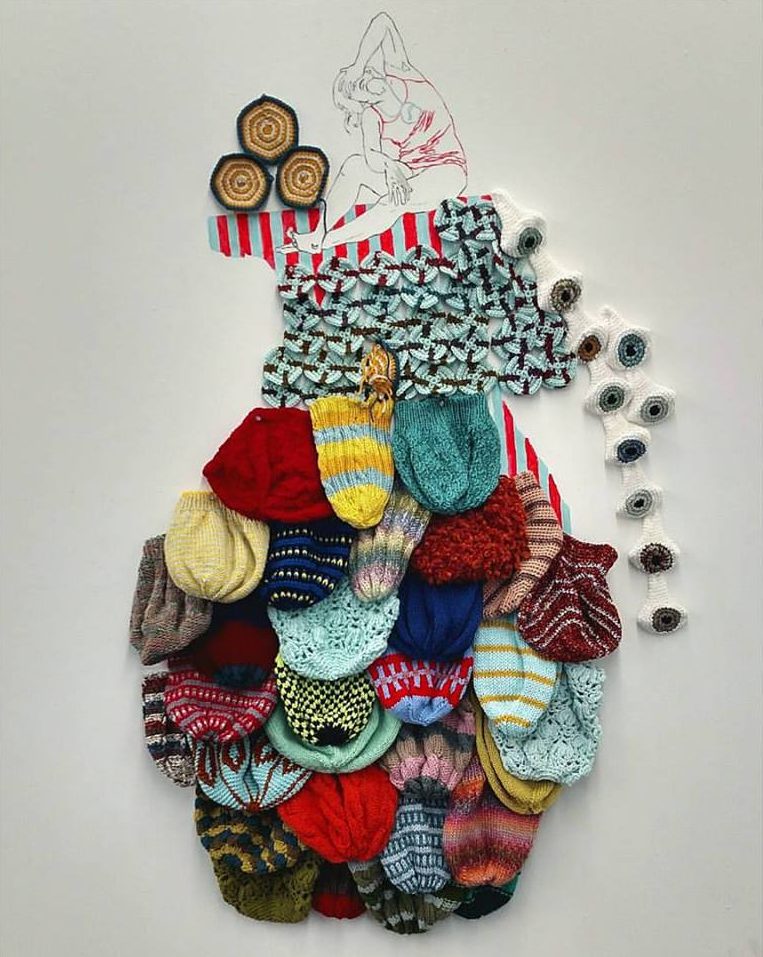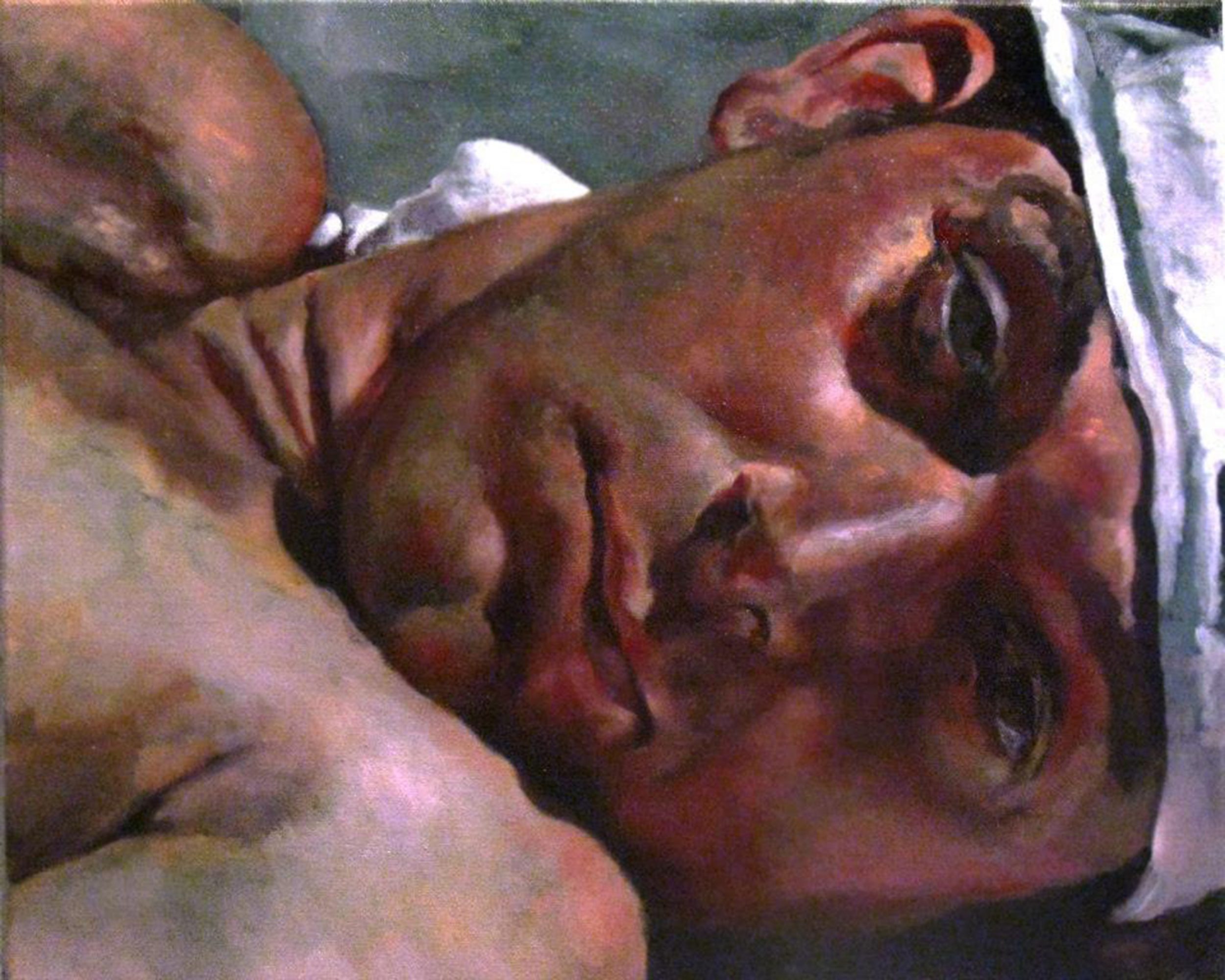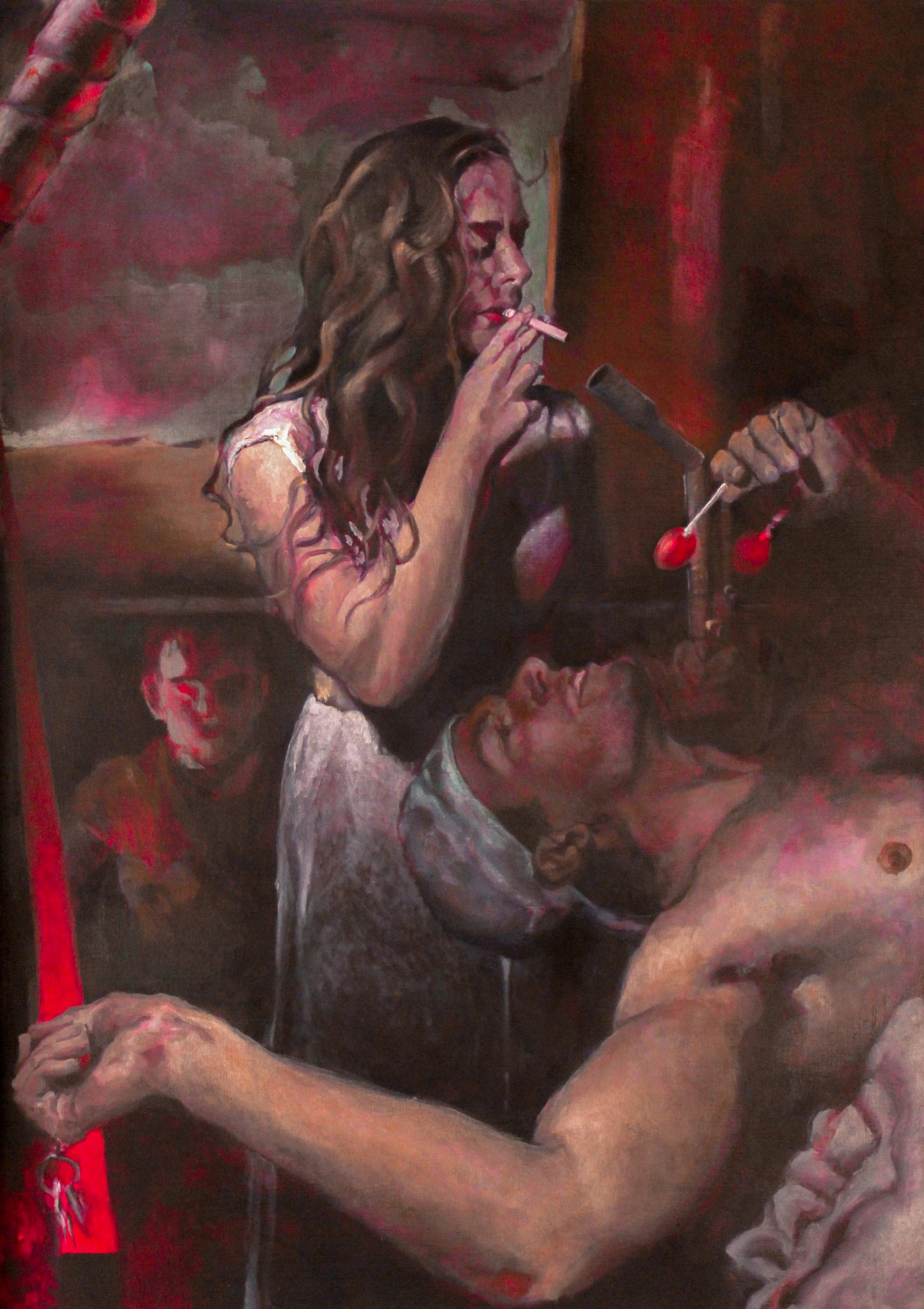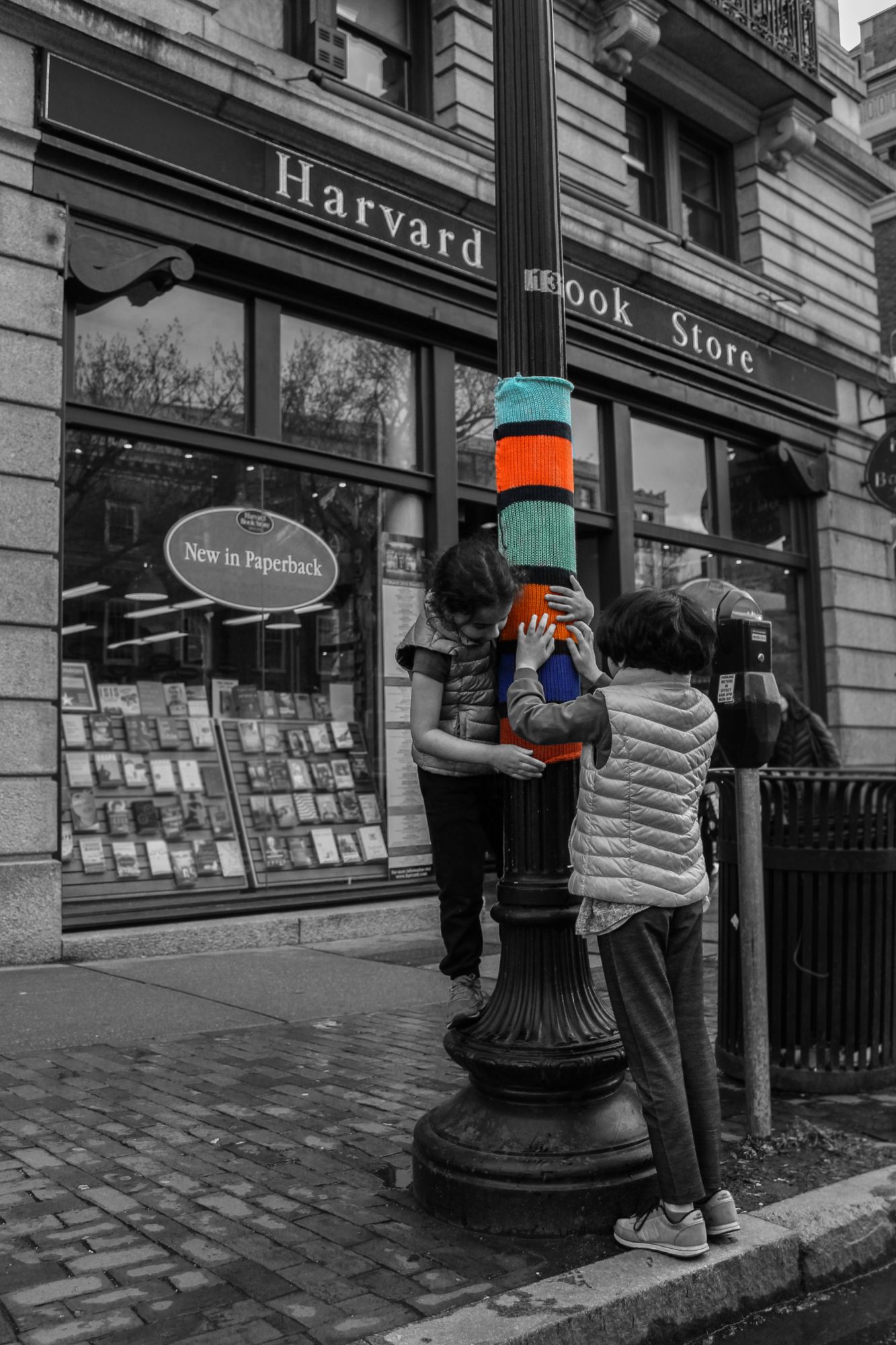 Image Credit:
All images are artworks of Kat Knutsen, Painting of gentleman with the white hat and navy blue jacket is one of the animated scenes Knutsen painted while working on Breakthru Film's Oscar Nominated, 'Loving Vincent' in Gdansk, Poland 2016
Getting in touch: BostonVoyager is built on recommendations from the community; it's how we uncover hidden gems, so if you know someone who deserves recognition please let us know here.