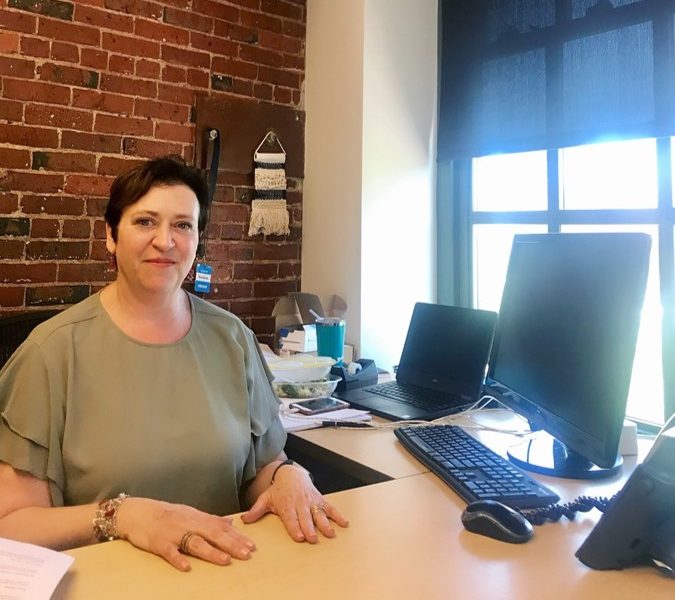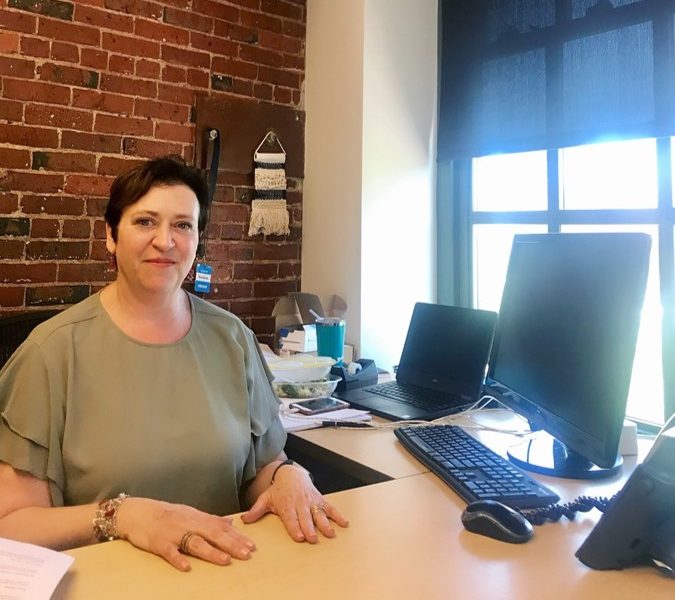 Today we'd like to introduce you to Diane Borska, Chief Operating Officer at Fuld + Company.
Diane, let's start with your story. We'd love to hear how you got started and how the journey has been so far.
If thirty years ago, you were to tell me that I would be leading operations at a competitive strategy consulting firm, I would not have believed you. My training and education is in Mechanical Engineering and the first decade of my career was spent at a large firm where the gender split in the professional staff was maybe 80-20and job security was hostage to building cycles. The firm would go on a tremendous hiring spree at the beginning of the build cycle and during the downside of the cycle would layoff, or deliver 'pink slips' to a substantial number of employees.
After several years of living through this cycle, I remember a distinct conversation with a colleague who said "there is nothing else we can do," and that prompted the thought of what else CAN I do. It wasn't until I gave a presentation a few years later, and someone in the audience handed me a business card. On the back, there was a message that read, "If you're looking for a job, give me a call." It was one of my first opportunities to explore outside of engineering, so I called. On the other end, he was shocked that I took him up on the offer, but I was extended an interview, and I landed the job — my first consulting role.
After several years, I found Fuld + Company. I found them through a tiny little-classified ad in the Boston Globe and again, I called and was hired on a contract basis to conduct market research and collect competitive intelligence for the firm. About a year later, Massachusetts had legislated a significant change to the electric utility sector, essentially transforming a monopoly into a competitive business. Since I had worked for utility clients as an engineer, I was struck by the serendipitous opportunity to combine my experience with Fuld + Company's competitive strategy expertise to really capitalize on this shift. I approached the founder and CEO, Leonard Fuld and said "I see a huge opportunity here. Hire me full time, I will build you a business around this sector and we'll take advantage of this disruption." And I did. We had a great run for years, contributing real value to the stakeholders (utilities across the country, their technology providers, new entrants etc.) in this newly competitive environment.
I took a hiatus from the firm to pursue an entrepreneurial effort. In part, it was great to be my own boss but the reality was I was better positioned to start my family and raise my children with the type of flexibility independent consulting can afford. However, once my kids got a bit older, I truthfully missed working in a collaborative, team-oriented environment. Combine that with the unique challenges of owning and running your own business made me believe I was ready to get back into a larger setting.
I returned to Fuld + Company and between then and now, I survived leadership and ownership changes, and the ongoing evolution of the firm. I have received acknowledgment for delivering great client service and growing the business and have been promoted several times, first to Principal and more recently to Chief Operating Officer. I have never been more energized by my career and have never felt more equipped and prepared to give 110% to my job. I have tremendous pride in my team and the firm's ability to impact critical decisions for our clients and add real value to their strategies.
Where I am at now, I could not have imagined. But some common threads are identifying opportunities and taking chances that you believe will serve your goals and, of course, working hard to bring value to each position. Looking back on some of those career changes, they would not have come to fruition if I didn't take a chance and embrace change.
Overall, has it been relatively smooth? If not, what were some of the struggles along the way?
Being a professional woman in what is traditionally a male dominated field comes with a number of inherent challenges including some social issues that are widely covered in the press. But specifically, if you are interested in caring for and raising a family and thriving in a professional setting, the biggest challenge is a balance. Raising a family is a full-time job in and of itself that requires focus, attention, and organization just like any other role. But finding balance is important. Make time to be with your family and for things you enjoy and maintain a diligent attitude in the workplace.
My advice is to be self-aware, be confident and be decisive. Confidence is the key to success, but also understand the implications of making a mistake and conduct yourself with integrity and accountability when finding a resolution. Sometimes, it may feel that you have to prove your worth, but you should always be grounded in self-belief, know your strengths and be able to effectively articulate them. In addition, lead by example, meaning if you expect an employee to be flexible with their time and work hard, you yourself should be flexible and work hard.
More importantly to women of a similar age, it is a myth that age affects your ability to do well in the workplace, don't be afraid to lead, to learn to do new things and to use new tools.
Please tell us about Fuld + Company.
Fuld + Company is a competitive strategy consultancy helping Global Fortune 1000 companies navigate external forces to compete in a dynamic marketplace. The firm analyzes market trends, assesses the competitive landscape and identifies market opportunities and threats to empower critical decisions impacting our clients' business growth, efficiency and differentiation strategies.
What are you known for?
I am known as a consulting leader. I was acknowledged as a 2017 Global Leader in Consulting by Consulting Magazine. But within the firm, I am known as someone who aspires to address client problems and challenges and to produce excellent client deliverables and really has no tolerance for shoddy work and poor excuses. I work toward implementing processes that keep improving our ability to provide great client deliverables and increase overall company efficiencies.
Are there any apps, books, podcasts, blogs or other resources that help you do your best in life (at work or otherwise?
I love to read for pleasure and for work so it is hard to pinpoint just one book. I love my Fitbit app; the step challenges keep me conscious and connected with my friends. I listen to a handful of NPR podcasts including, "This American Life," and "Fresh Air."
Contact Info:
Instagram: @fuldcompany
Twitter: @fuldcompany
Other: www.linkedin.com/in/diane-borska and www.linkedin.com/company/fuld-&-company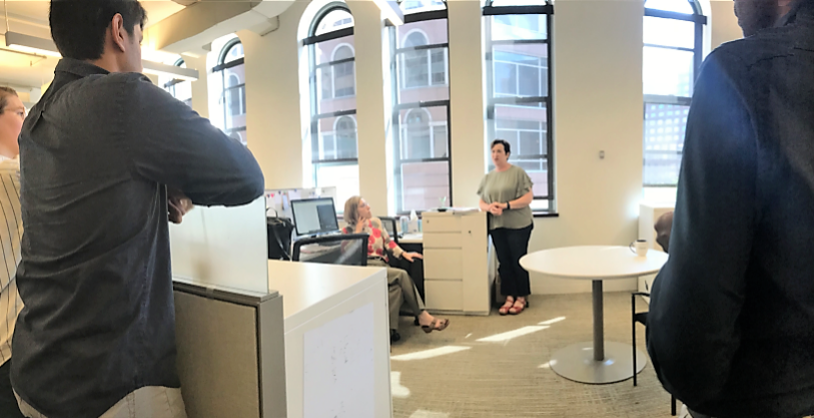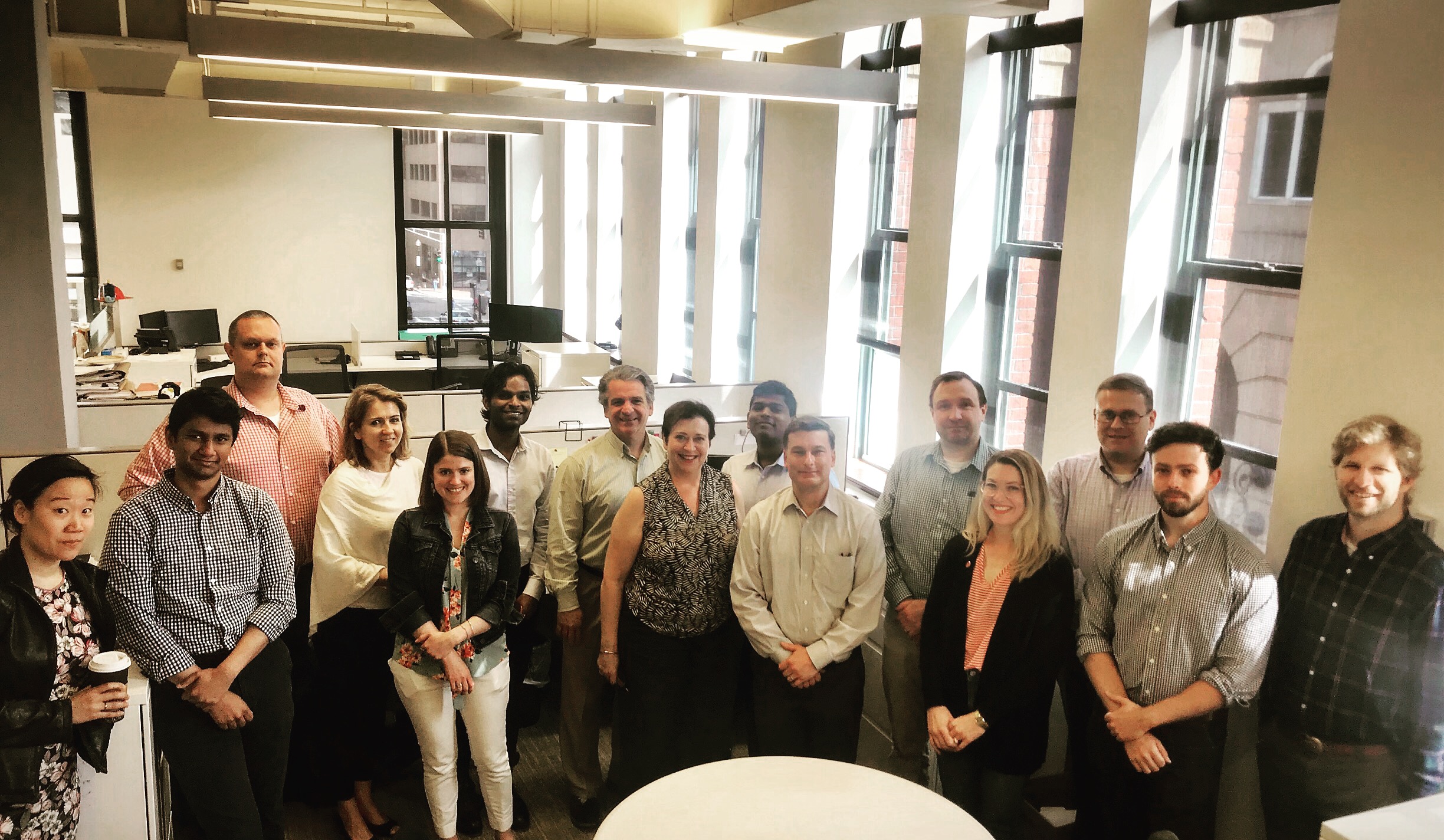 Getting in touch: BostonVoyager is built on recommendations from the community; it's how we uncover hidden gems, so if you know someone who deserves recognition please let us know here.