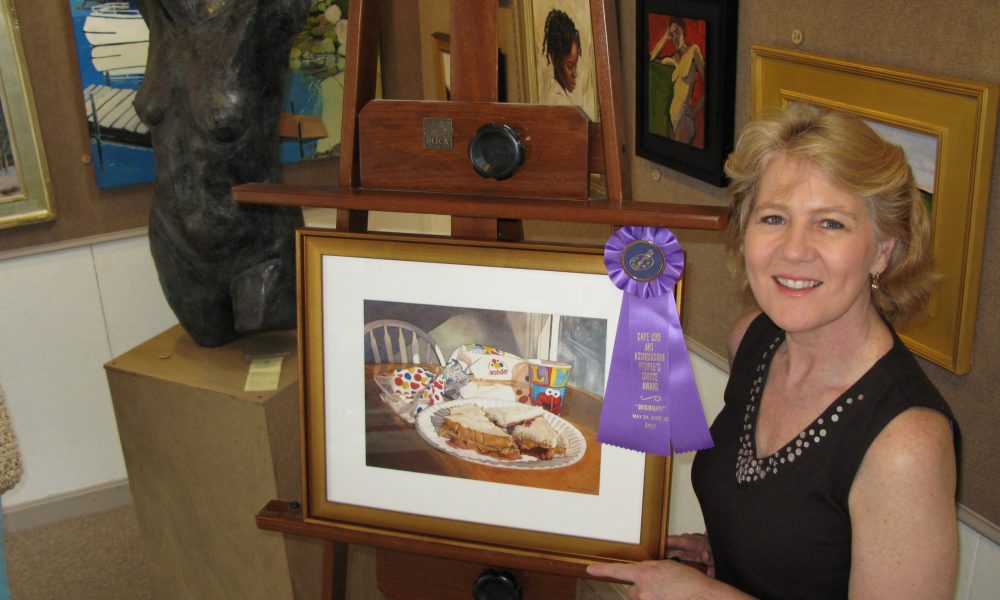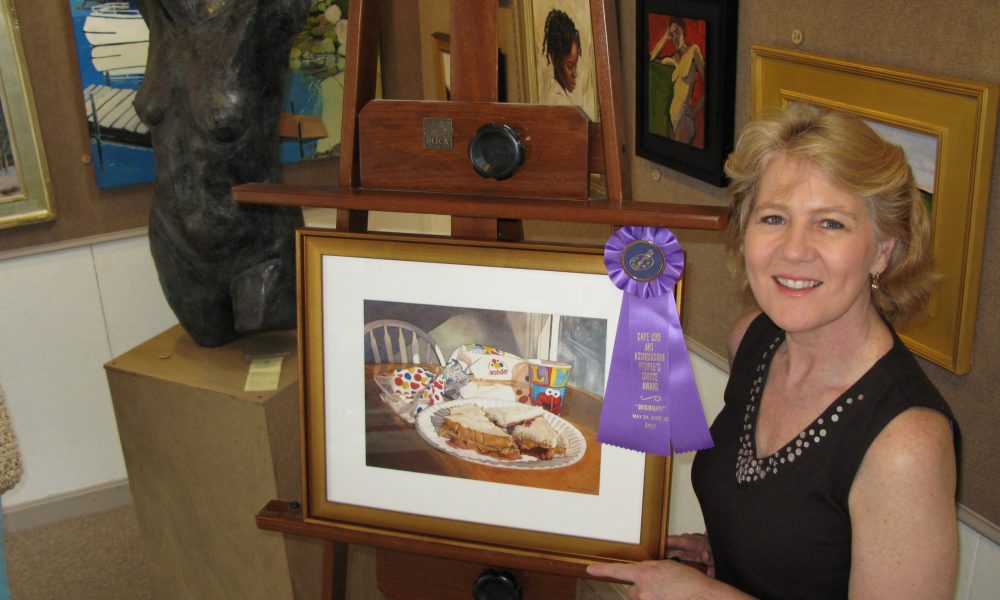 Today we'd like to introduce you to Sandy O'Connor.
Sandy, we'd love to hear your story and how you got to where you are today both personally and as an artist.
When I was 7 years old, I won first prize for a tempura painting of a happy sun smiling down over a rainbow. I believe it was the first time I felt validation and attention for something I created. It felt special! Throughout my years in middle and high school, I was the kid frequently called upon to design a poster or a program cover for a school production. I was raised on a tiny farm during my formative years where my Scottish mother and grandmother taught me to be "resourceful" and creative. We made our own gifts, clothes, grew fruits and vegetables, raised chickens and sold eggs. My father was an occasional "Sunday painter," who used to set up his easel in our living room. I drew and painted all the time for myself or school projects. As I grew older, I was steered away from a career as an artist by my parents (which I recall resenting), but I'm sure they had good intentions at the time.
Around the time I entered college, the Earth Day movement was in full swing and a new major, Environmental Design, was offered as a course of study. After a visiting professor gave a talk in one of my classes about the professional field of landscape architecture, I quickly realized that I could pursue a career that married design with my interest in environmental studies. I earned a BS in Landscape Architecture from Rutgers University, and after graduation, worked as a research landscape architect for a short period of time in a government agency. Through a strange twist of fate at that agency, I was asked to fill in for a technical illustrator who eloped and never returned to her job. I began to enjoy that work, and decided to pursue another formal degree in commercial art. I went on to work for several years in newspapers, in-house art departments and advertising agencies on all kinds of projects. All before the digital age.
Due to personal circumstances I made the decision to step back from my career for a few years to raise my young family full time. All the while I sought out watercolor and oil painting classes as an outlet for my creative energy. When I re-entered the workforce, I had to quickly make up for lost time, as the field of graphic design had gone digital. After playing catch up as a free-lance designer, I was recruited by Bloomberg, LP to help launch the company's first magazine. Hired initially as an art director, I was eventually promoted to Director of Creative Services, helping to build the company's brand recognition and philanthropic reputation worldwide.
I was working in NYC during the events of 9/11, which had a profound effect on me. Shortly thereafter, I decided to leave the corporate world, and made a complete and dedicated pivot into fine art. I was incredibly lucky, as my first instructor was a wonderful teacher and an accomplished watercolor artist, whose influence is still evident in each of my paintings. Profoundly grateful for her mentorship, I was later inspired to teach watercolor, hoping to make a similar impression on aspiring artists.
In 2004 our family purchased a vacation home on Cape Cod, which eventually became our full time residence. It was on this lovely peninsula of earth where I learned how to be a painter. In addition to classes, I sought out artists whose work I admired and whose technique I wanted to study. I read everything I could and still do whenever I'm stuck or need inspiration. (I have an unhealthy affinity for used book stores). I was determined to find my place as an artist, and through the medium of watercolor, I believe I have.
Given it's abundance of diverse natural beauty and history, Cape Cod has always been a mecca for artists. Fostered by a nurturing and creative arts community, I was able to participate in national and local exhibitions, outdoor shows, and auctions to support local art associations and museums. I took these experiences to other parts of the country where I have lived, including Seattle, WA and Princeton, NJ. I sincerely believe that art serves as a catalyst to improve both lives and communities.
We'd love to hear more about your art. What do you do you do and why and what do you hope others will take away from your work?
I have always been drawn to the dramatic contrasts of light and dark; the luminosity that makes an object distinguishable. I seek the overlooked; the ordinary detail that in the abstract, is to me, extraordinary. An ocean wave at sunrise lapping at my feet, an oyster shell nestled in the sand or a peanut butter and jelly sandwich on a paper plate resting on my kitchen table. When I contemplate a new painting, I seek a subject that will resonate, not just with me as an artist, but to the casual observer. Is it relatable? Will it evoke an emotion in others as it does in me? Will the image of that oyster sitting in shallow waters swell a saltiness on a viewer's palate? Will a peanut butter and jelly sandwich put a smile on the face of an adult, as it brings sweet reminisces of childhood? This is why I paint and what I hope people take away from my work.
Many are attracted to my approach towards watercolor due to the level of detail I capture. The realism that is apparent in my painting is the result of a formal education and career in design in combination with patience, observation and technical skill. Personally and professionally, I am inspired by early masters such as Andrew Wyeth, Winslow Homer, William Turner, John Singer Sargent and Edward Hopper. Contemporary artists that inspire me are Karol Wyckoff, Mary Whyte, Cindy Baron, Phil Austin, Joe McGurl and Don Rankin and others.
I'm a juried Artist Member of the Copley Society, the Hudson Valley Art Association and a Master Artist of the Cape Cod Art Center. I have been awarded numerous First Place and Best in Show awards, as well as national recognition, including a Silver Medal award from the Northwest Watercolor Society's 75th Annual Diamond Anniversary Exhibition, which elevated my status in that organization to Signature Member in 2015.
What do you know now that you wished you had learned earlier?
The best advice I can give other artists is to keep an open mind and open heart. By this I mean stay open to new ideas and experiences and be generous with your support of others work and their success. For many of us, an artist's life can be isolating, so it's important to keep a healthy balance. Surround yourself with positive people and seek out artists whose work you admire. Resist complacency and recharge your batteries by allowing yourself the time to get out of your comfort zone. Maybe this means taking a workshop in a new environment or taking the time to support local art initiatives, no matter what your level.
Also, respect your work. This includes choosing the best quality art materials or framing you can afford, how you price your work in the marketplace and how you present yourself in public when you interact with potential collectors.
Stay on top of marketing yourself. This is a continuous challenge for me, even though I've had extensive professional experience in this arena. With so many avenues and social media portals, it can turn into a full time job. So, do your best to keep your media presence fresh but always remain focused on creating new work. Most importantly, keep it simple.
Finally, if there is a lesson I wished I had learned early on in my artistic career, it is that the medium of watercolor is still viewed by most galleries and collectors alike as inferior to oil. Somehow "works under glass", which can be far more difficult to execute than other mediums, are valued less than oil on canvas (which I enjoy painting also). In addition, I was disheartened by the fact that, on balance, women artists are treated as inferior compared to our male counterparts. At the outset of my career, I was naive in thinking that this prevailing attitude was a condition of the world outside of "the arts." As disappointing as these realizations were at the time, I made the choice to ignore this unfortunate reality, not allowing it to affect my belief in myself and my work.
Do you have any events or exhibitions coming up? Where would one go to see more of your work? How can people support you and your artwork?
Original paintings and exclusive limited edition giclées can be viewed and purchased on my website, as well as on the websites of the Copley Society of Art, Cape Cod Art Center and the Northwest Watercolor Society. My work has also been published in American Artist and Watercolor Artist magazines. Several notable hard cover books, including Splash 11 – New Directions, Splash 12 – Celebrating Artistic Vision, Splash 18 – Value, Dark + Light and most notably "Splash Retrospective – 20 Years of Contemporary Watercolor Excellence," have also published my work.
In addition, I'm consistently juried into local, regional and national exhibitions. I've enjoyed participation in outdoor shows and auctions to raise funds for worthy causes, some generated by my own family and the non-profits we've established. Most recently, I managed a pop up gallery in downtown Princeton, NJ, where in addition to myself, I represented more than 40 local artists. I regularly show at the Cape Cod Art Center and the Chapman Art Gallery on Cape Cod.
I currently live and work out of a studio in Lewisburg, PA, where my husband is a professor at Bucknell University. I'm a new member of the Lewisburg Artist Guild and The Susquehanna Art Society, where I was recently honored with a first place award in the advanced watercolor category in their annual exhibition.
Contact Info: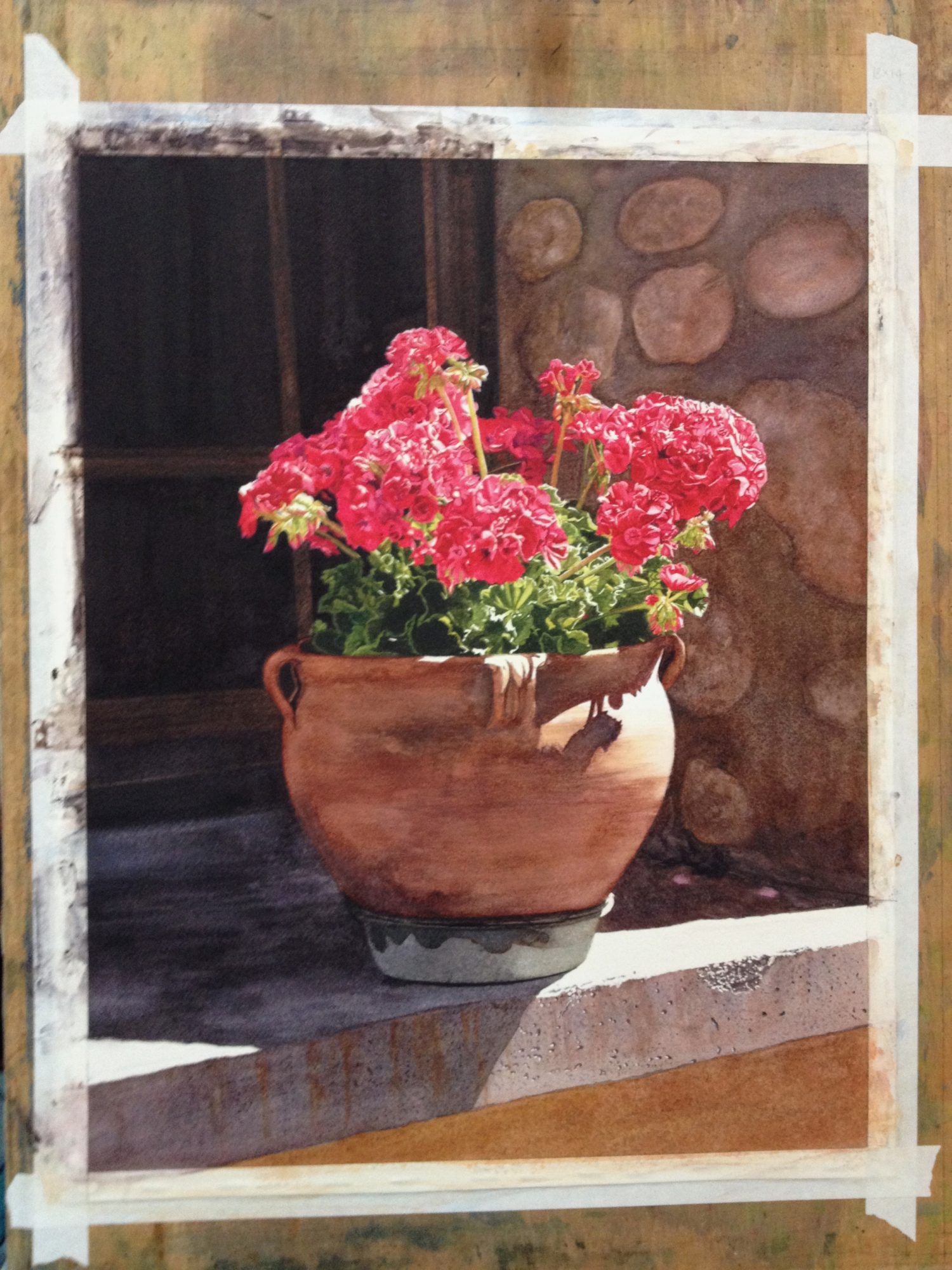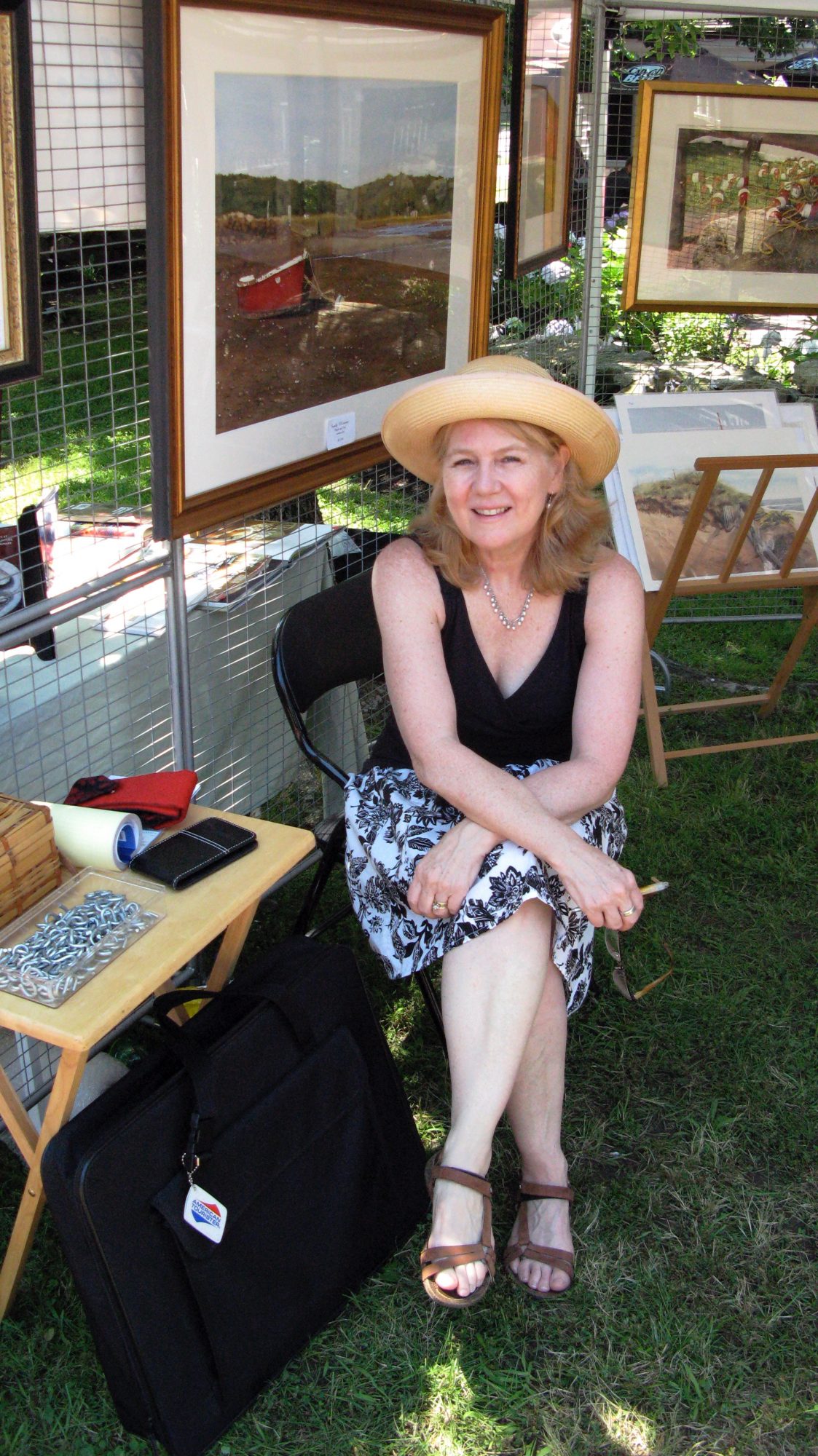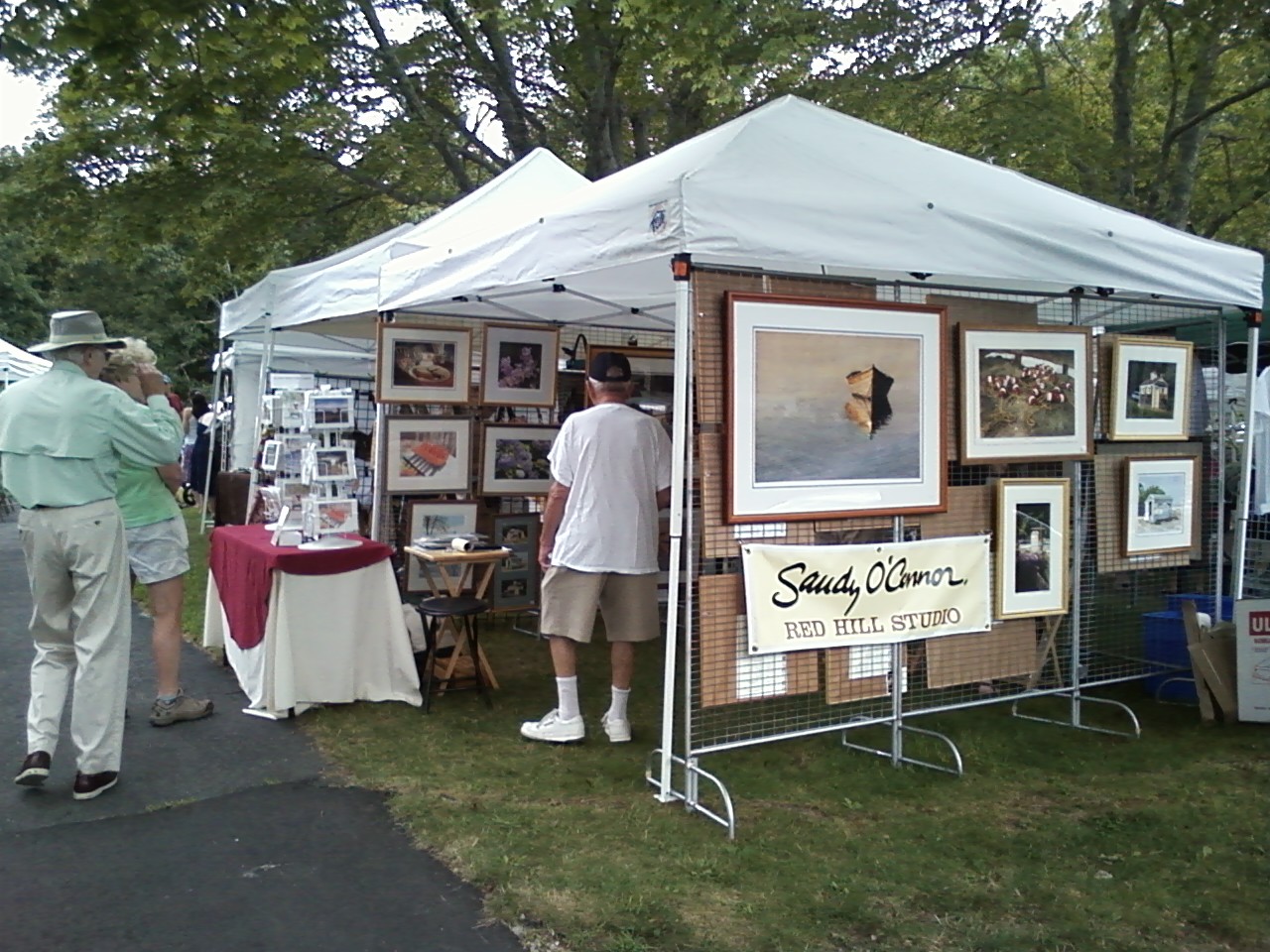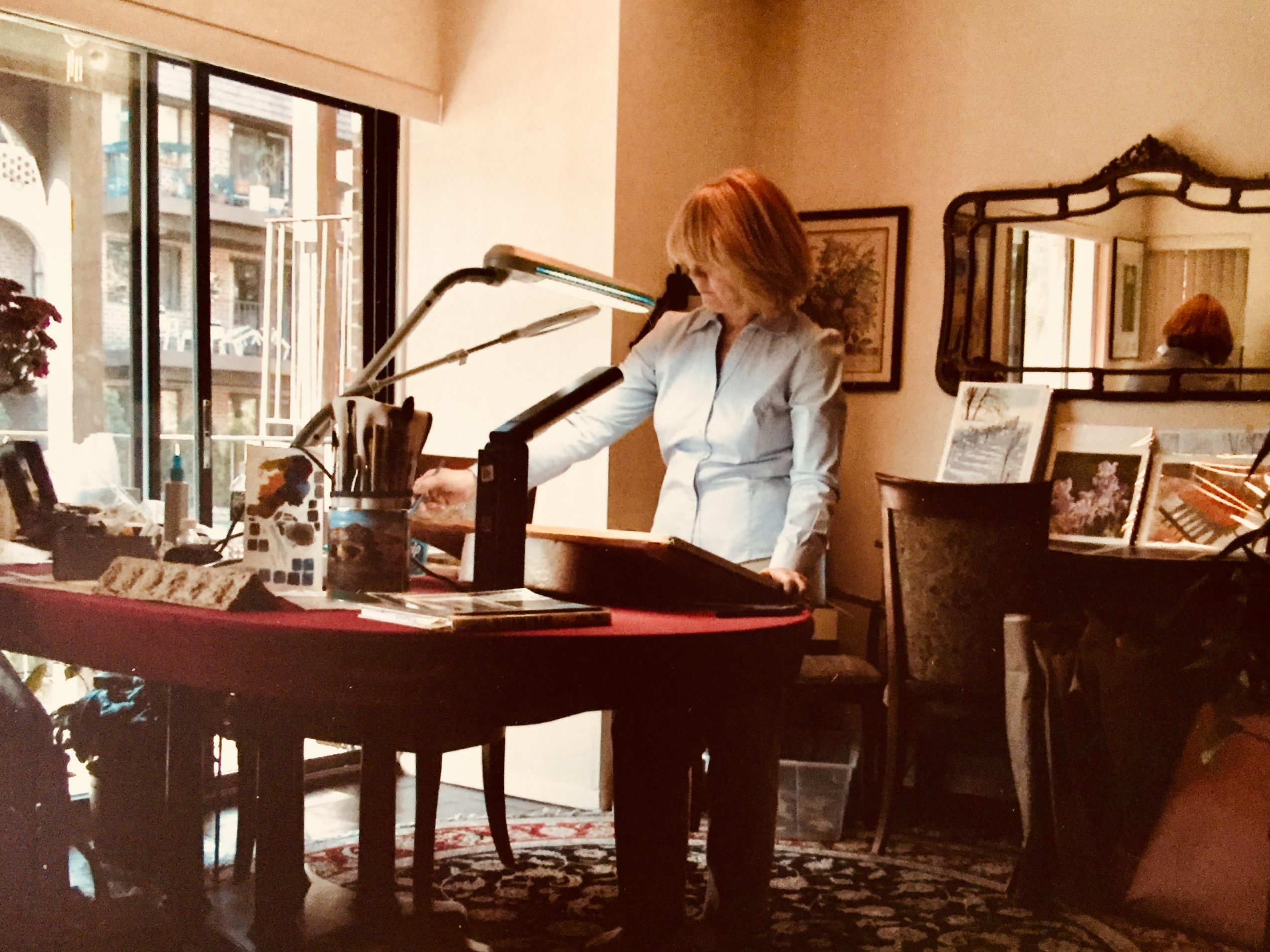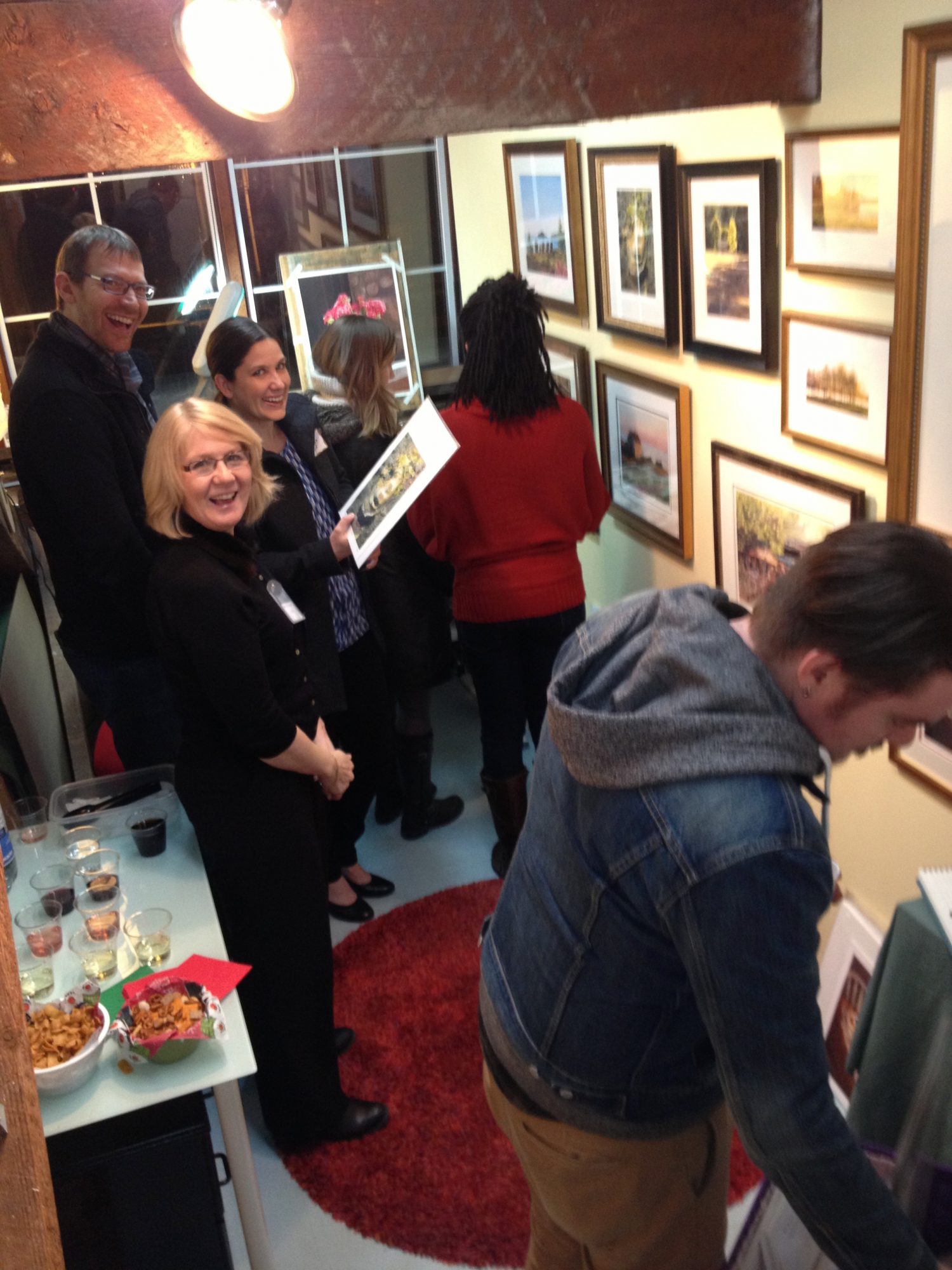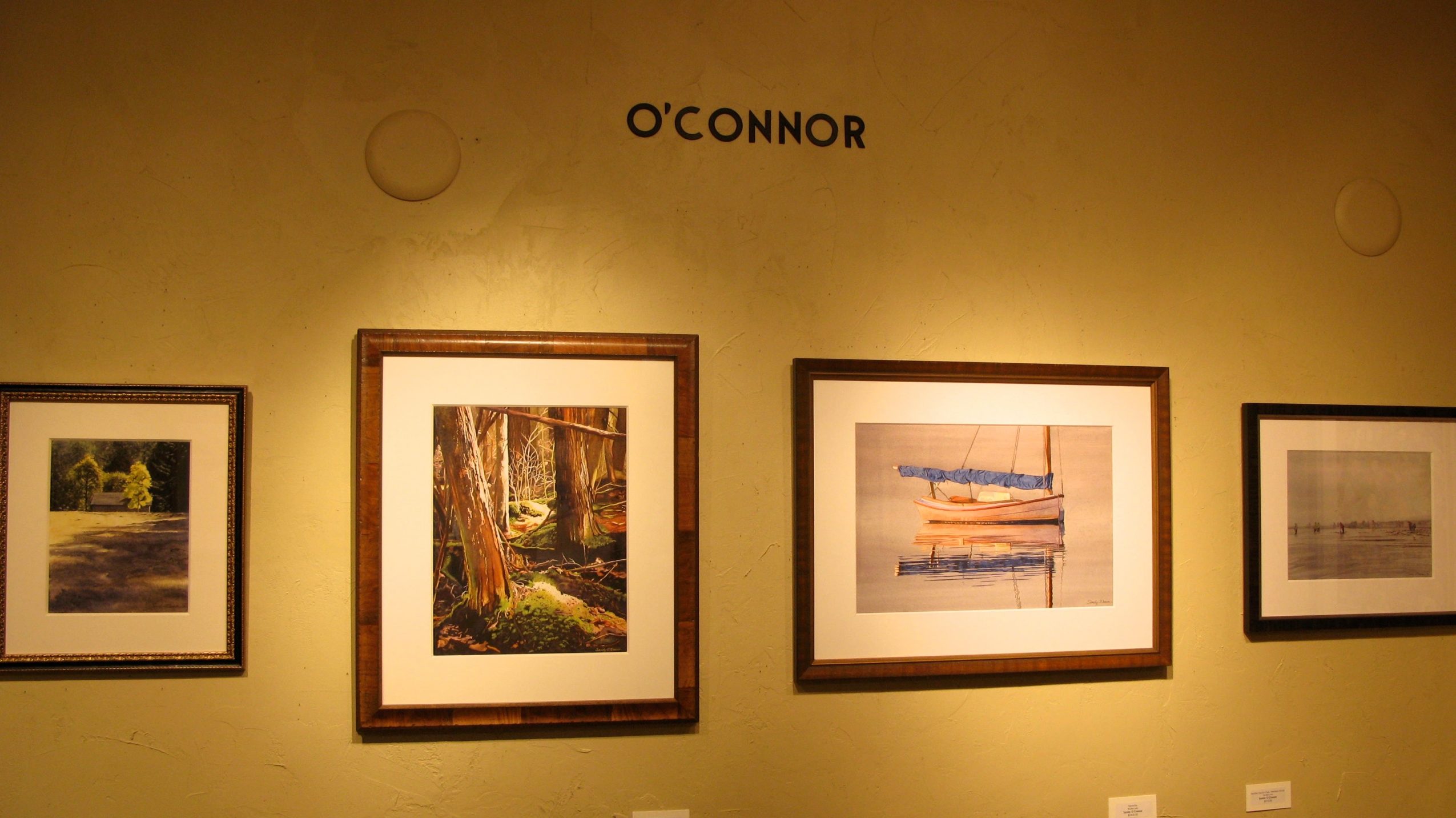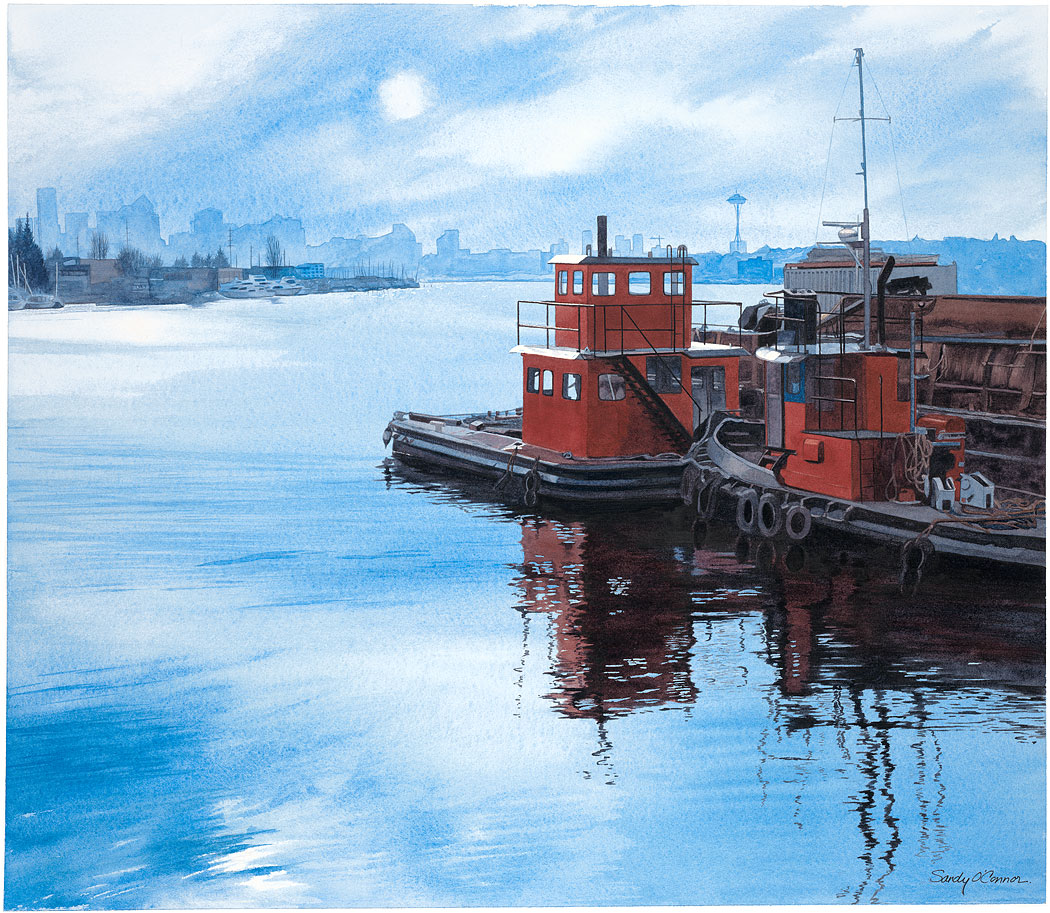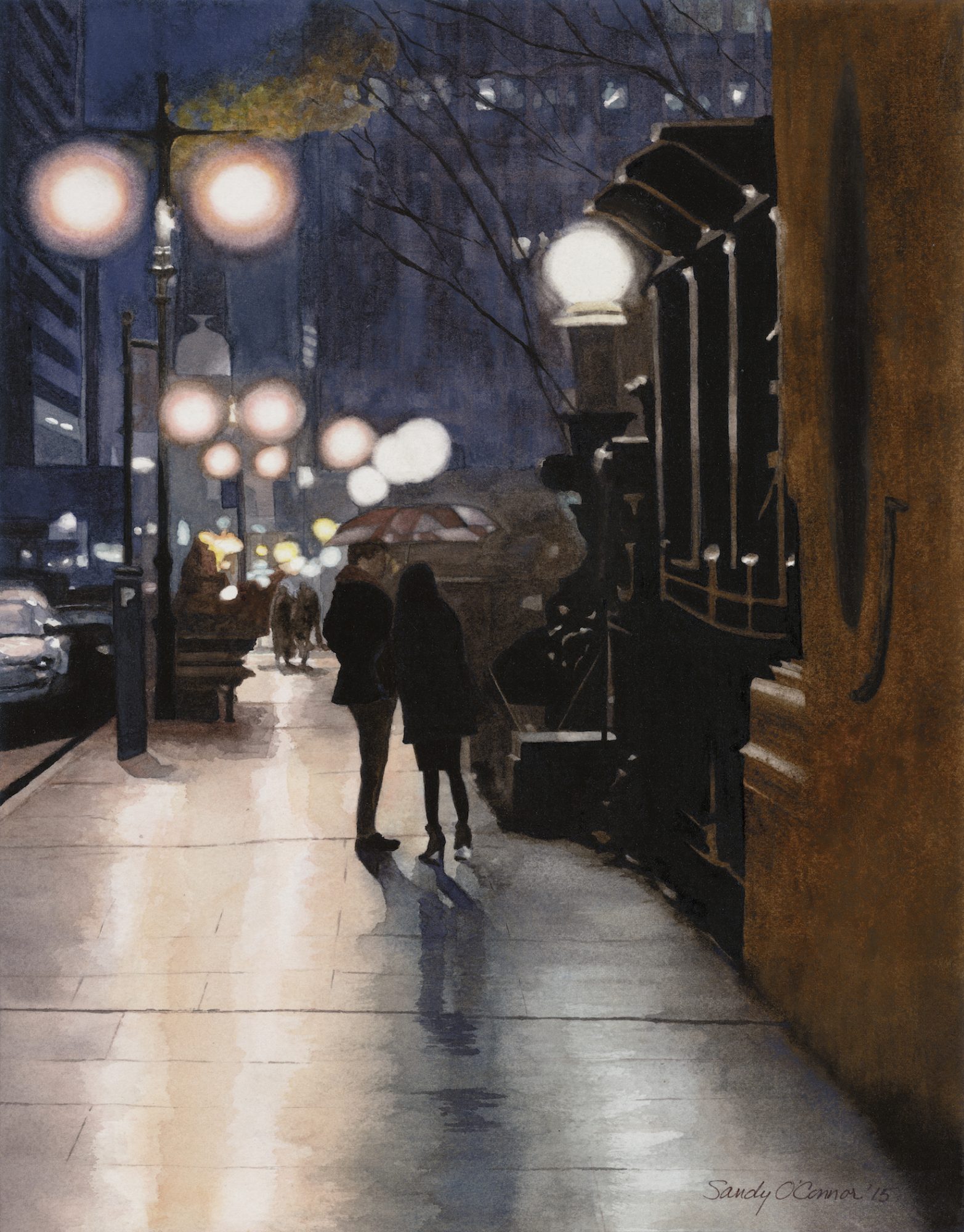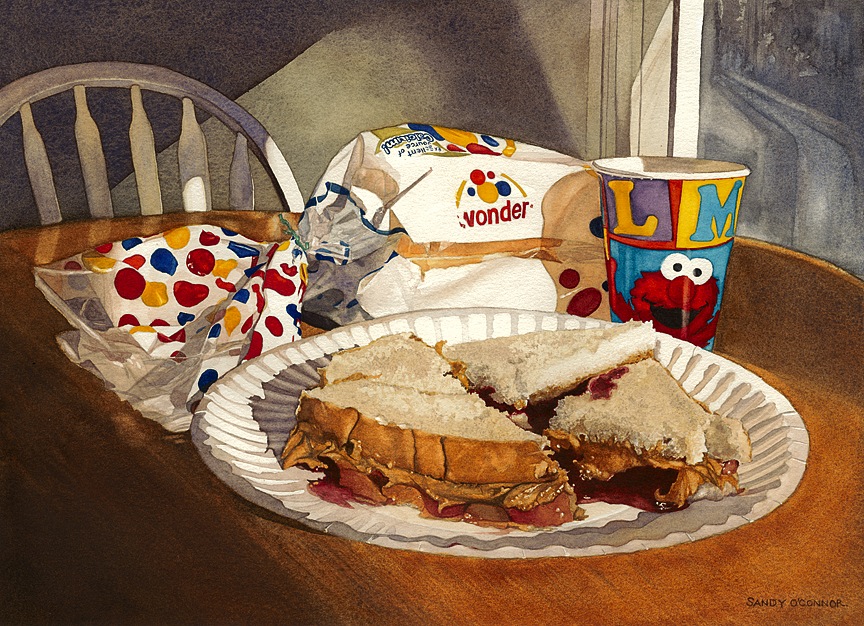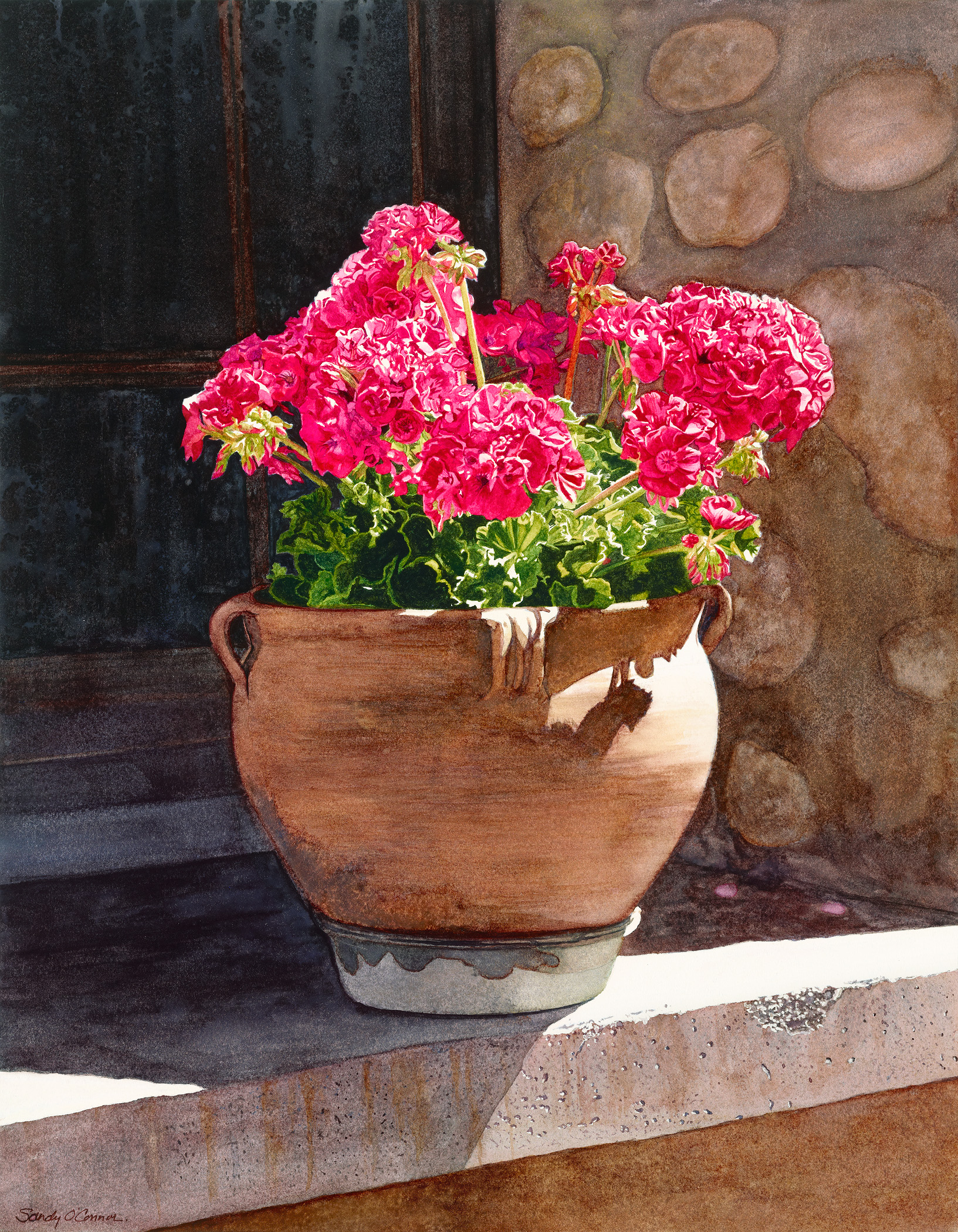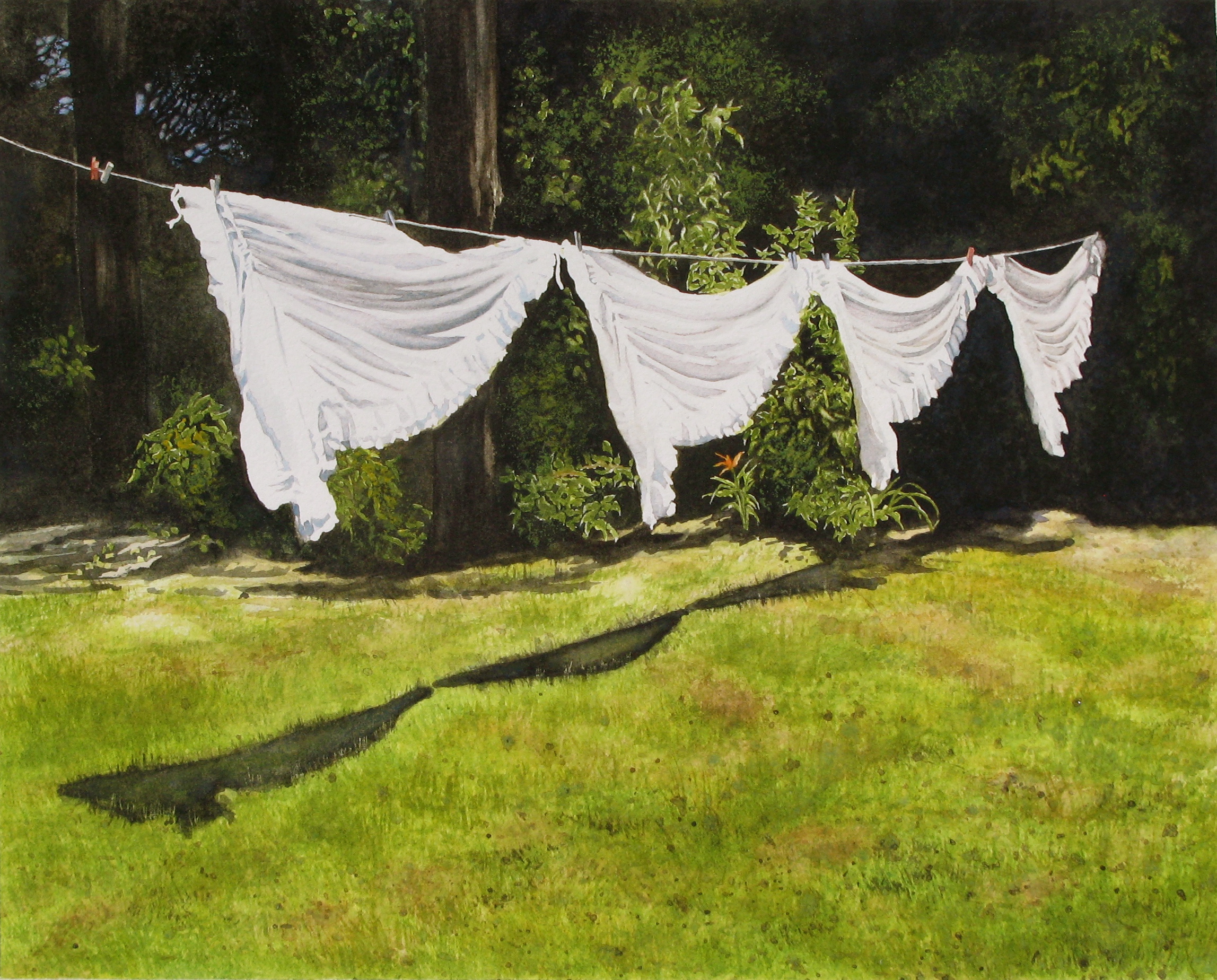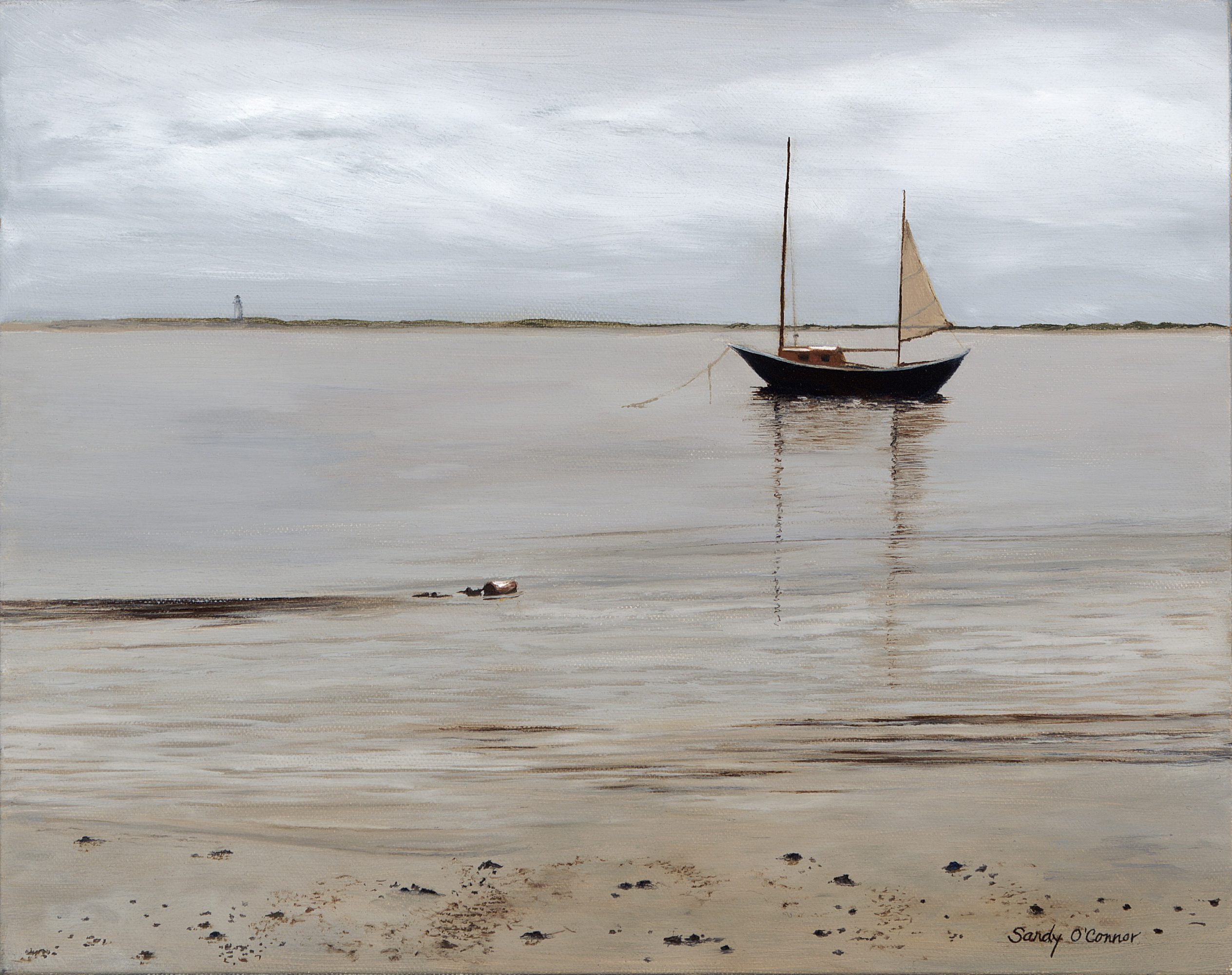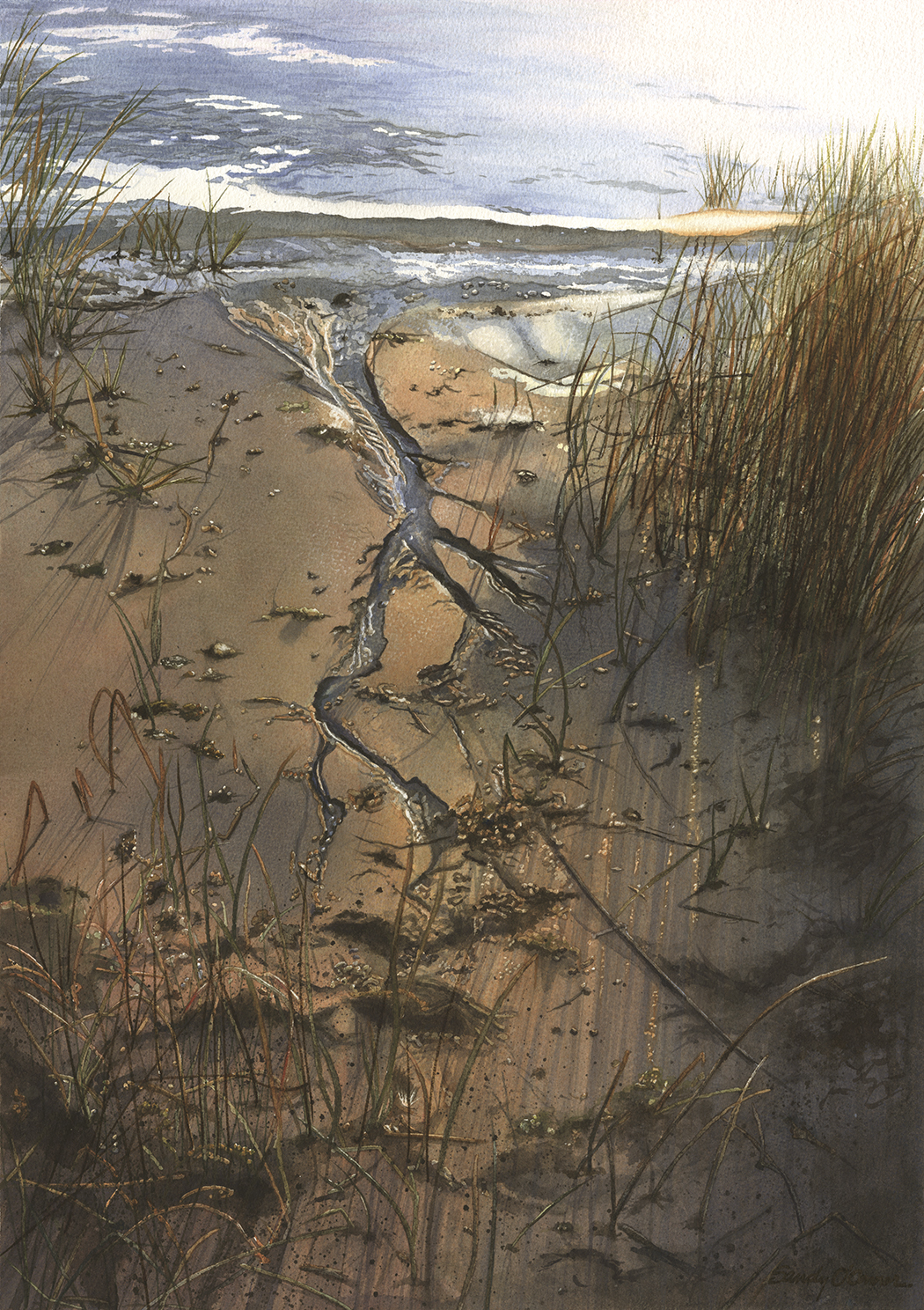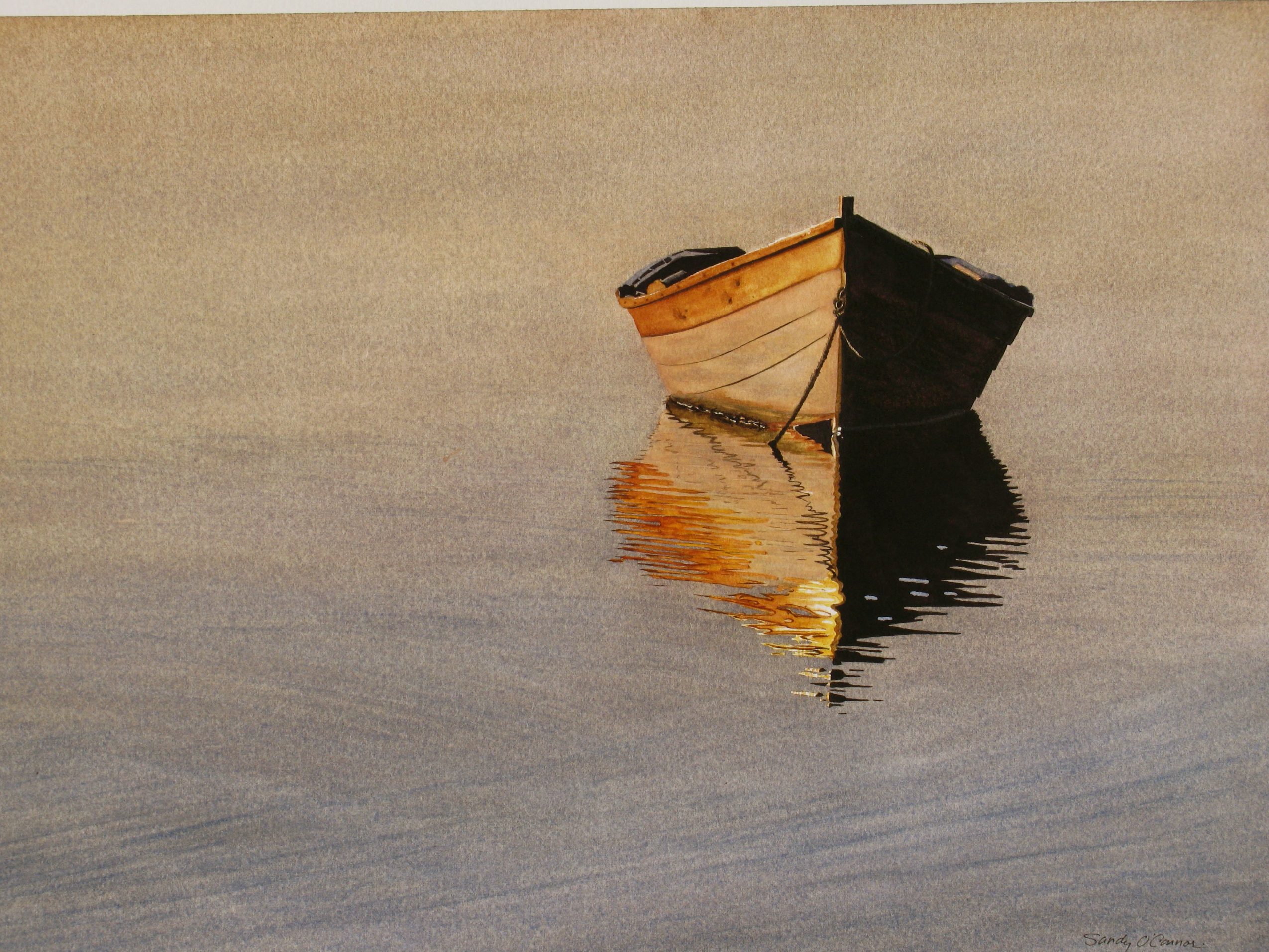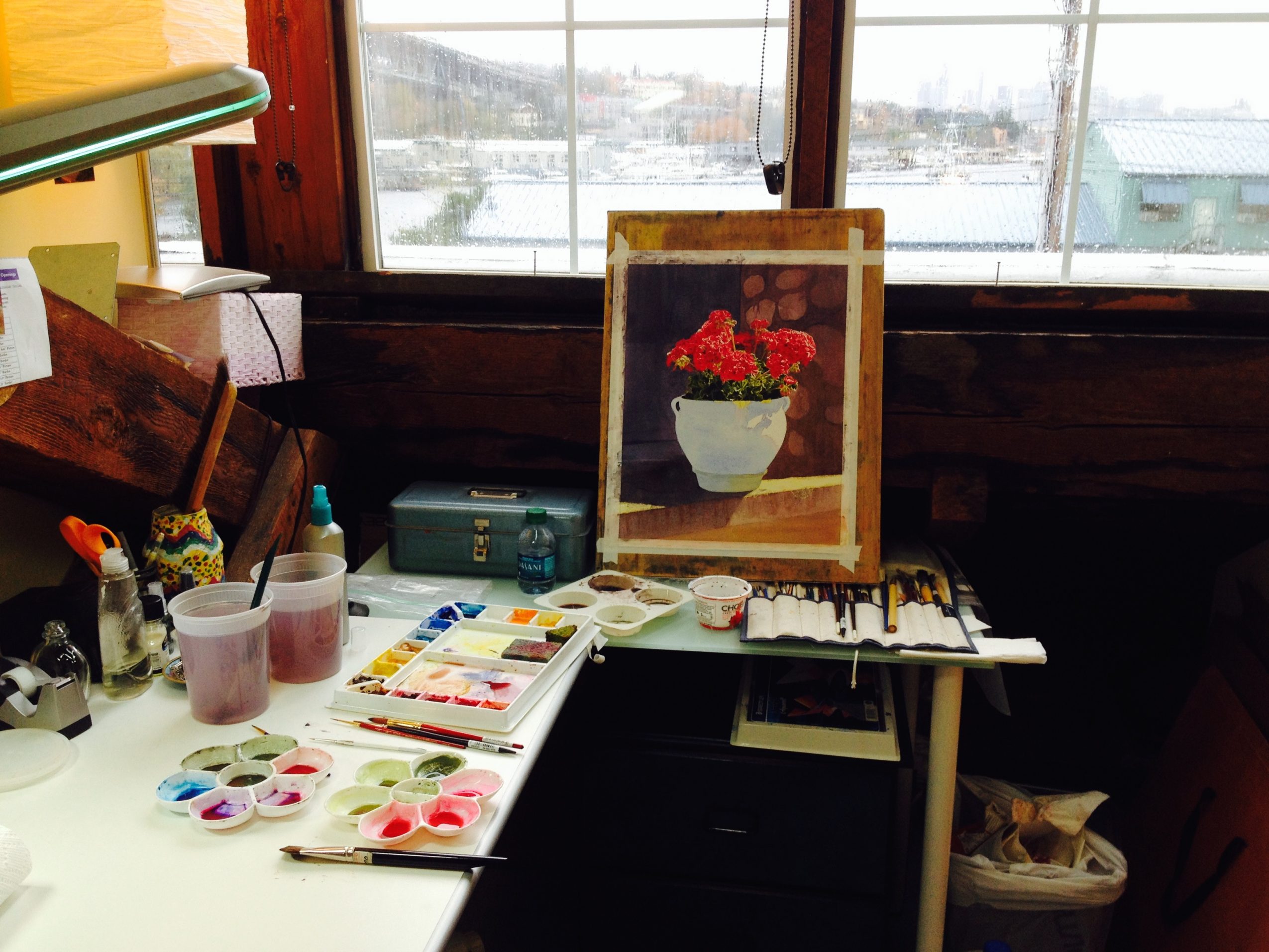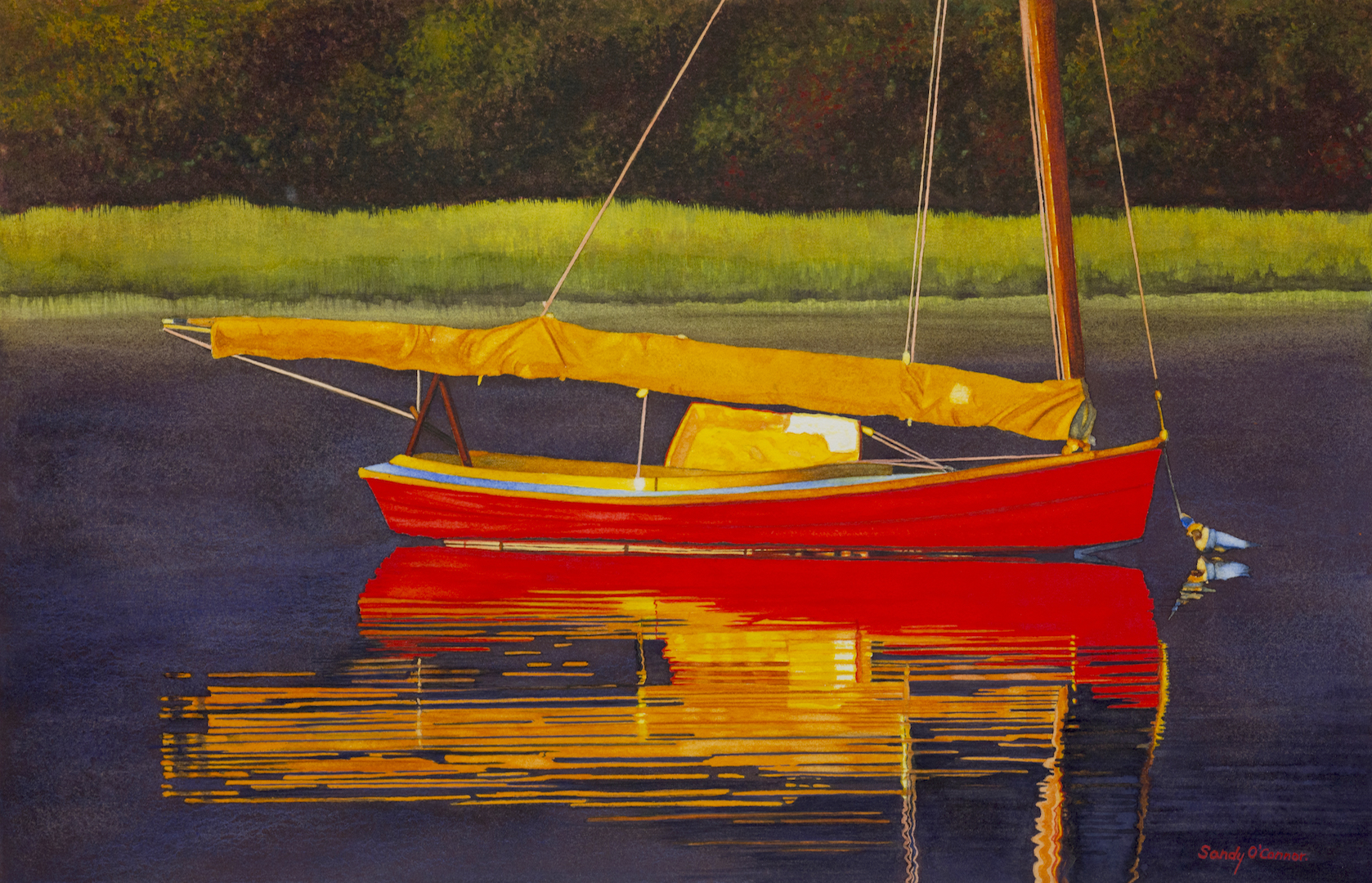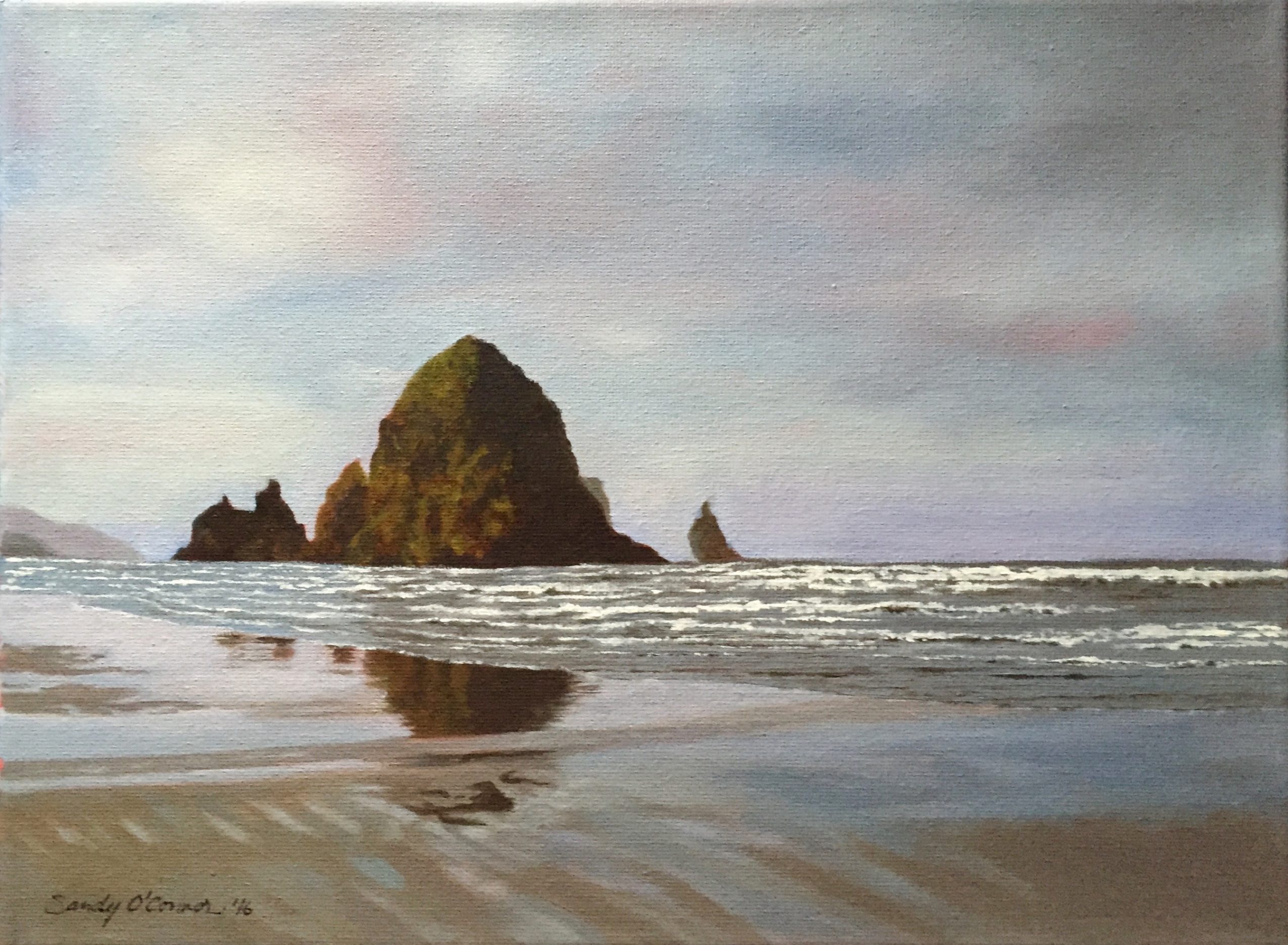 Image Credit:
Steve O'Connor