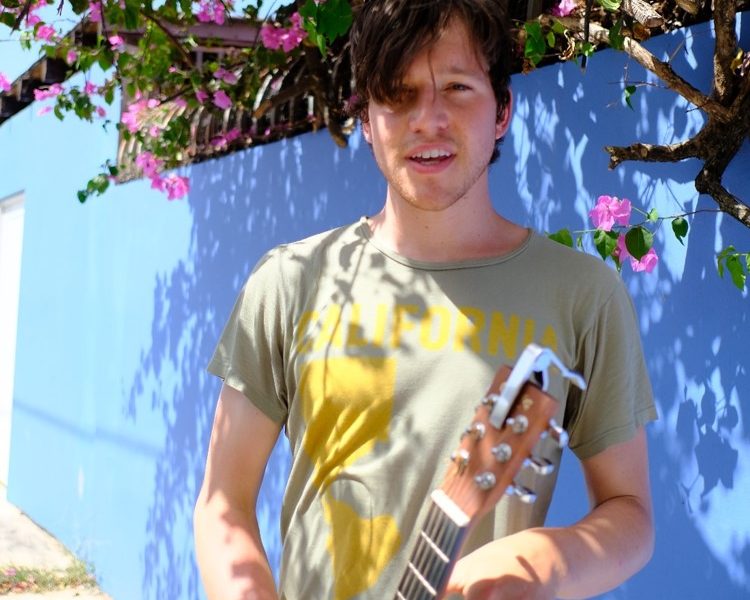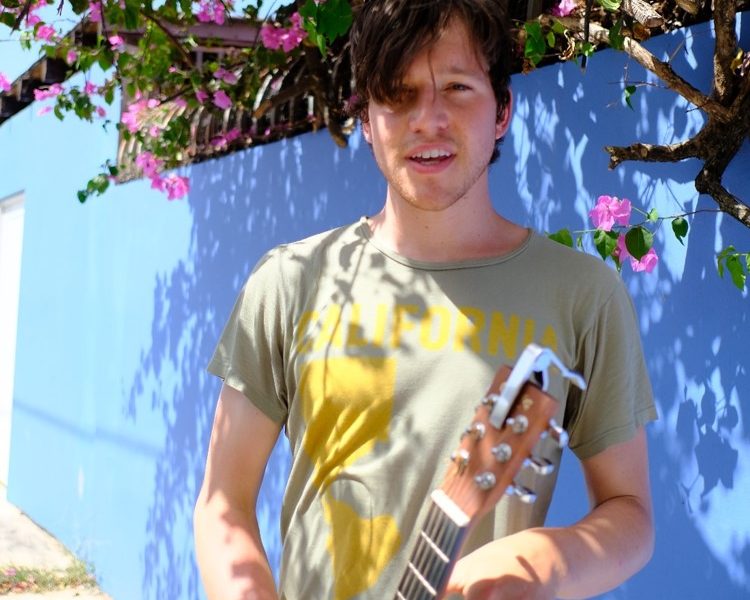 Today we'd like to introduce you to Mike Morrissey.
Mike, we'd love to hear your story and how you got to where you are today both personally and as an artist.
I've been playing guitar and writing songs and making photographs in the greater Boston area for the past 17 years. I am 29 and living in Somerville, MA. I publish music under my name, Mike Morrissey, and my work can be found on Spotify and other streaming services.
I grew up in Upstate NY and moved to Newburyport, MA when I was 10. Miles Davis, Bob Dylan, The Band and many others were often on the stereo growing up. Listening to music is one of my first memories. I remember the moment I was in the backseat humming along to the radio and picking up on how the song was unfolding. As a kid, I looked forward to Thanksgiving at my Grandmother's house where I spent hours messing around at the piano. I received a drum set for my twelfth birthday and started playing guitar a few years later. This was my introduction to music.
The guitar really resonated with me. One night my Dad put on Hendrix's Live at Fillmore East record and I was hooked. I am for the most part self-taught. I spent a lot of time in my room playing guitar over my favorite songs, which helped me develop an ear and understanding of the instrument. I grew up with friends who are very talented musicians, we would spend our free time after school making music in our basements.
Photography is another medium that I work with. It's a wonderful way to document life and tell stories. I took all the photo courses I could in High School and over the past few years and in my travels, my affinity for it has grown.
After exploring a music major at UMass Dartmouth, I transferred to UMass Boston, switched gears, and studied Environmental, Earth, and Ocean Sciences. After graduating, I spent my early and mid-twenties working for companies in renewable energy but experienced the most joy after work writing and performing music. These companies closed their doors and I was laid off twice within 2 years, the last time being in May 2017.
I took some time to recalibrate and have been pushing harder than ever towards music and photography. I've been fortunate to find flexible work as a consultant, but art has been my main focus, and I am excited about how things are shaping up. These past few years have been extremely formative as an artist and an individual.
We'd love to hear more about your art. What do you do you do and why and what do you hope others will take away from your work?
I write songs and sing them while playing guitar, I also enjoy making photographs.
I released a self-produced live EP in October 2018 by the name of "In the Living Room" that I recorded in July 2018 with Ray Cohen on percussion. I had a lot of fun making these recordings and they can be found on Spotify and other streaming services.
I'm excited to say I will be releasing my first single that I made in a recording studio; I made one with Northeastern University's student run record label, Green Line Records, and it will be out on February 28, 2019. They've been amazing to work with and I am super grateful for the experience. PJ Holaday plays bass and drums on the track, he's the most talented percussionist I know, and also one of the aforementioned friends I grew up with.
Creating is very personal. I try to have a positive spin, but a common theme in my work is honesty. I am striving to create work that represents a feeling or experience, something genuine. Something that represents a slice of life, and how it's not perfect and it can be hard, but there is hope. I draw from my own experiences.
I strive to write songs that sound good. I also strive to write songs that will inspire someone to reflect on what is important and maybe, if I'm lucky, provide some hope. For me, what is important is not material or status, but a drive to learn, and to be kind, and relationships and community, and being present, and not always having the answer and being ok with that, and being more in control of my time, and pursuing happiness, and working together to create a better world. I find the songs and photographs that I return to also serve as a reminder to myself. One aspect of my art that I'd like to develop further is inspiring people to take action against climate change.
With photography, I especially enjoy making portraits, landscapes, and street and concert photography. I try to create images that are pleasant to look at, but still tell a story and evoke an emotion. Scenes that are accurate representations, but still convey feeling. I try to capture the moment. I try to capture the essence of a performance. I aspire to capture the humanity of the subject.
I am creating for myself and, more importantly, for others. It's nice to have a body of work to look back on, it's a way of documenting life, and it is also very therapeutic to create. I've had wonderful moments connecting with people through my music and photographs. I really do hope people get something out of my work, if I am able to inspire someone or if I am able to help someone feel a little more understood, then I think I've done my job.
What do you think it takes to be successful as an artist?
Success is reaching and moving someone. If I am able to move someone with a performance or recording or image and it makes them feel something, then I think I've served the moment well. I think that's one of the major purposes of art.
I also consider success to be mastering the craft, pushing the medium, and creating work that is truly original.
I think being empathetic, observant, self-aware, entrepreneurial, curious, disciplined, open to feedback, having a thick skin, and yet being true to the artistic vision are some important characteristics. It also helps just to be a good person. I forget where I heard it, but the quote (and I am paraphrasing) "In order to be a good artist, you need to be a good person first" comes to mind.
Lastly, success is also about being able to monetize the art. This isn't necessarily number one priority for me, but it allows one to spend more time and energy on their craft, and it indicates that the art is valued, which is certainly appreciated.
Do you have any events or exhibitions coming up? Where would one go to see more of your work? How can people support you and your artwork?
You can listen to and follow me on Spotify: www.open.spotify.com/artist/1Cm6BkvLWDo0Yr11QGDcoT
And Bandcamp: www.mikemorrissey.bandcamp.com
I've recently started a Patreon page in which people can support my art directly: www.patreon.com/mikemorrissey
Giving a thumbs up to my pages is another way to support and follow my journey:
www.facebook.com/mikemorrisseymusic
www.facebook.com/mikemorrisseystudios
I'm pretty active on Instagram: @mike_morrissey
Signing up for my monthly newsletter is another good way to stay in touch: www.mikemorrisseystudios.com
I also host Aeronaut Brewery's open mic in Somerville, MA which is the first Wednesday of every month.
With photography and video and music production, I am always interested in taking on new projects. I love collaborating with local artists and companies and helping them realize their vision. Please feel free to reach out!
Thanks for reading and take care.
Mike
Contact Info: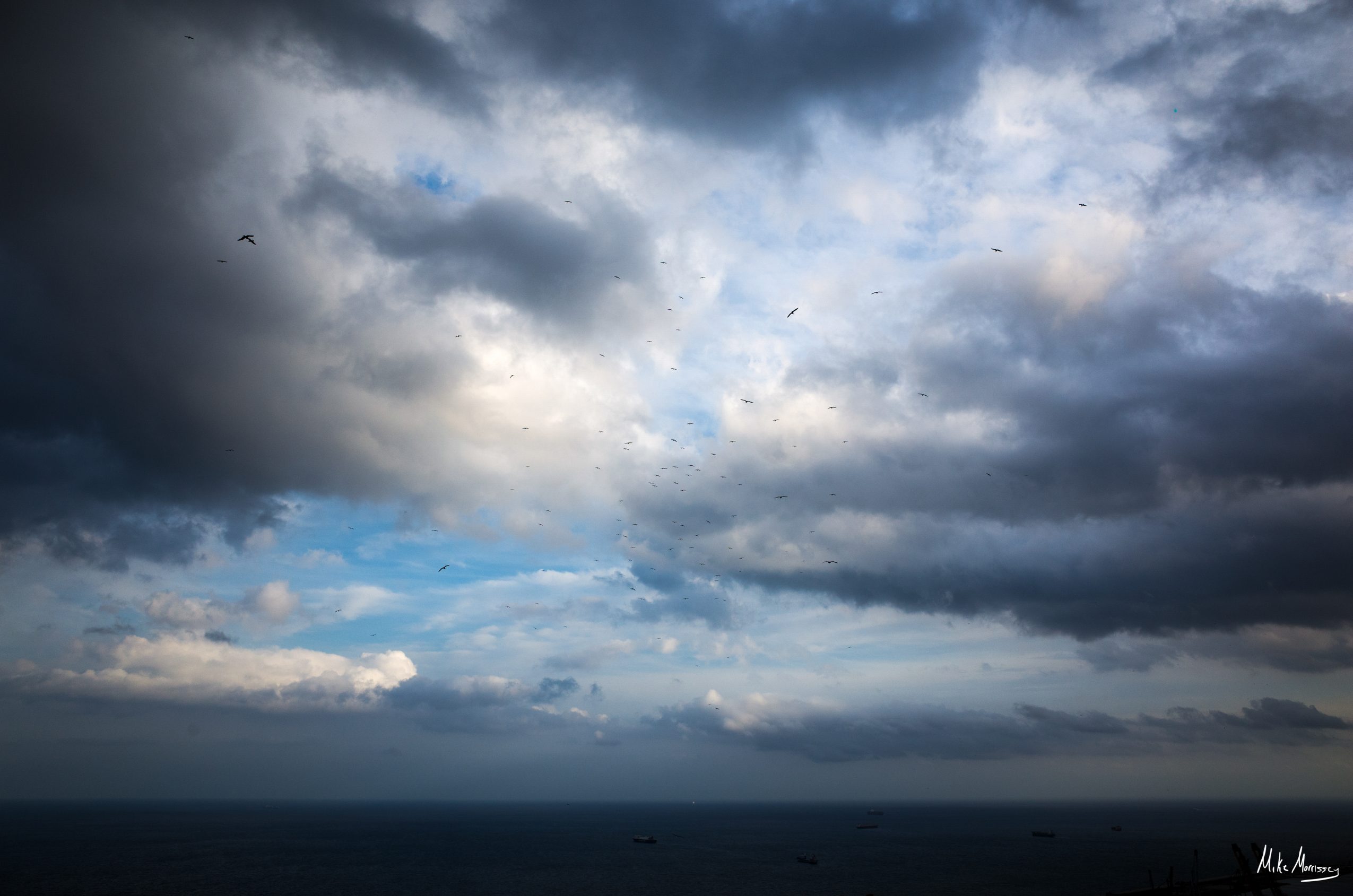 Getting in touch: BostonVoyager is built on recommendations from the community; it's how we uncover hidden gems, so if you know someone who deserves recognition please let us know here.