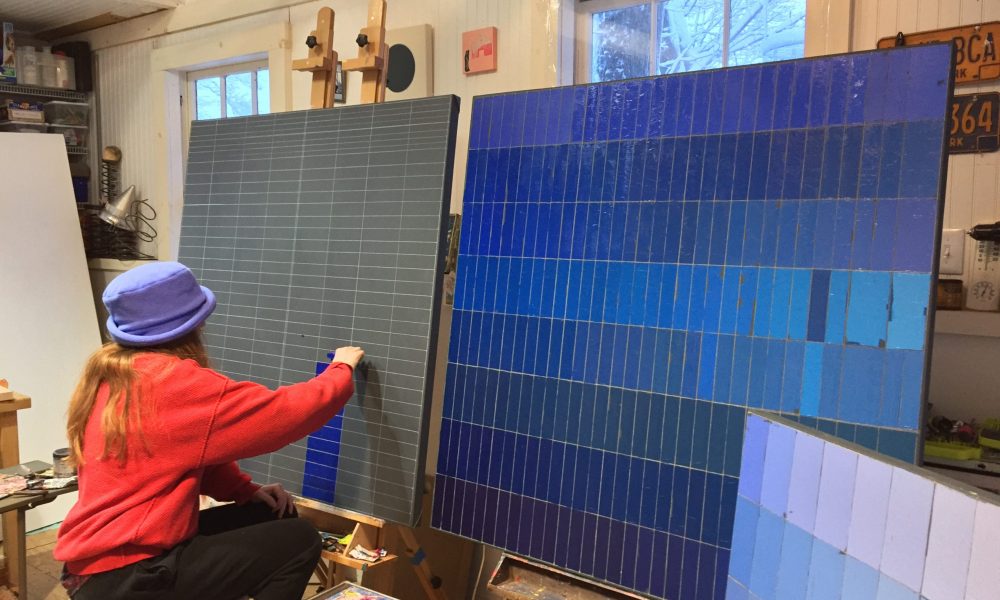 Today we'd like to introduce you to Mia Cross.
Mia, we'd love to hear your story and how you got to where you are today both personally and as an artist.
I grew up in Framingham, MA. In high school I was active in just about everything but by the end of sophomore year I decided to quit sports and focus on my energy on my high school's television production program and art program. By my senior year I wasn't positive that pursuing art was a possibility so I half-heartedly applied to a couple of art programs. I was waitlisted from one and accepted to two, one of which was Boston University. By then I knew that I wanted to attend a college in Boston and was choosing between Northeastern, BU, and Emerson. I went with BU because it had the strongest visual arts program and I knew that if I wanted to change course I could do that in a large university. By the end of freshman year, I was hooked! I was so impressed by all of my professors and loved immersing myself in art every day. I decided to double major in painting and sculpture and graduated with my BFA in 2014.
After a year of living in Boston, not making art, and biking sleep deprived between two jobs, I decided to move back home to refocus my attention to my studio practice. In the city I couldn't afford a studio and was just working to pay my rent and my student loans. My first residency was my jumping off point for moving home. When I returned, I was then working part time for an artist in Brookline and was creating new work to submit to open calls.
After about a year and a half of commuting into the city as an artist assistant, I was very lucky to receive a Blanche E. Colman Grant to support my practice. I was also receiving enough commission work that I decided to make the transition to creating art full-time.
Over the past two years, I have been laying my roots in the Boston art scene and participating in residencies at least once a year. I am a member of Fountain Street Gallery in Boston and I also recently moved into a shared studio at 450 Harrison Ave in SoWa. It has provided me wonderful visibility to be at the center of the Boston art scene. I display my work in group and solo exhibitions and have been doing some mural work too! My next show is a two-person exhibition opening May 30th at Fountain Street Gallery featuring myself and my dad. It is called "Crossover".
We'd love to hear more about your art. What do you do you do and why and what do you hope others will take away from your work?
Mostly I create oil paintings. Although I have been able to create several sculptural pieces/installations since college, I would say 80% of my art making time is dedicated to painting. Paintings are at the root of supporting my practice. A year ago, I would have said all of my oil paintings are based on the figure but now I make pieces that explore color without the figure, I call them my color studies. Regardless, I would say that all of my work is rooted in drawing and color.
With my figurative work, I like to explore the varying colors in skin and to capture a specific feeling or narrative. A lot of that figurative work could fall in the 'portrait' category because I like to focus on the face. Although, I try to take my paintings a step beyond what one might think of as a standard portrait. Sometimes the face does not have to be a specific someone but rather an anyone, if that makes sense!
For a typical oil painting, I stretch raw canvas, gesso it four-is times, add an acrylic ground, and then start blocking in colors with a palette knife. This is a skill I learned from one of my favorite BU professors, Richard Raiselis. I like to allow my layers to dry between sittings so that the colors remain crisp and bright. Sometimes I will layer a painting just once, other times up to five or six times. And, I enjoy working as large as my studio will allow. Usually I limit myself to what a truck can carry for convenience sake though! My favorite scale right now is definitely 4 feet square.
I create because it is my favorite thing to do. It is right up there with eating cookie dough ice cream, petting a cat or watching a heron fly. When I'm not creating life gets a little duller and I start to feel empty. Over the past several years I have learned that there is nothing else I want to do, and there is probably nothing else I am meant to do seeing as this brings me so much happiness. Expression is a gift that sustains me.
I hope that when people look at my work they take their time. And they let their eyes dance between colors. And maybe they fall into the glance that is staring at them.
How can artists connect with other artists?
If an artist is lonely I would say adopt a cat or just invent friends on your canvas. But also, if their studio is not in an artist studio building, I would suggest they join an art community like the Cambridge Art Association, or a co-op gallery. I have met so may wonderful artists this way. I think that exhibiting in group shows is another great way to meet new artists.
Do you have any events or exhibitions coming up? Where would one go to see more of your work? How can people support you and your artwork?
Foremost people can see all of my work on my website, miacross.com or on my Instagram, miaxart. I love having visitors at my shared studio at 450 Harrison Ave, studio 202. Typically, I work from my studio in Framingham, but I am at SoWa for events and for First Fridays every month! I am also available for arranged studio visits whenever.
Next month I am thrilled to have a two person show at Fountain Street Gallery in Sow with my dad, Doug Cross. The opening aligns with First Friday, on June 1st. This show will feature all of my newest work that has never been exhibited. The premise of the show, called "Crossover", is that my dad and I created work from the same word prompts, like the word 'home', and both of our interpretations of that word will be exhibited side by side.
And if people want to see some of my mural work, they can head to the Rose Kennedy Greenway to see "We the People II" in the Leather District!
Supporting my work can come in many forms. From signing up for my newsletter, to liking my posts, to voicing words of encouragement to purchasing my work – it all encourages me to forge on. Having my work hang in someone else's home, definitely means the world to me.
Contact Info:
Address: 450 Harrison Ave, Boston, MA
Studio 202
Website: www.miacross.com
Email: miacarollo.x@gmail.com
Instagram: miaxart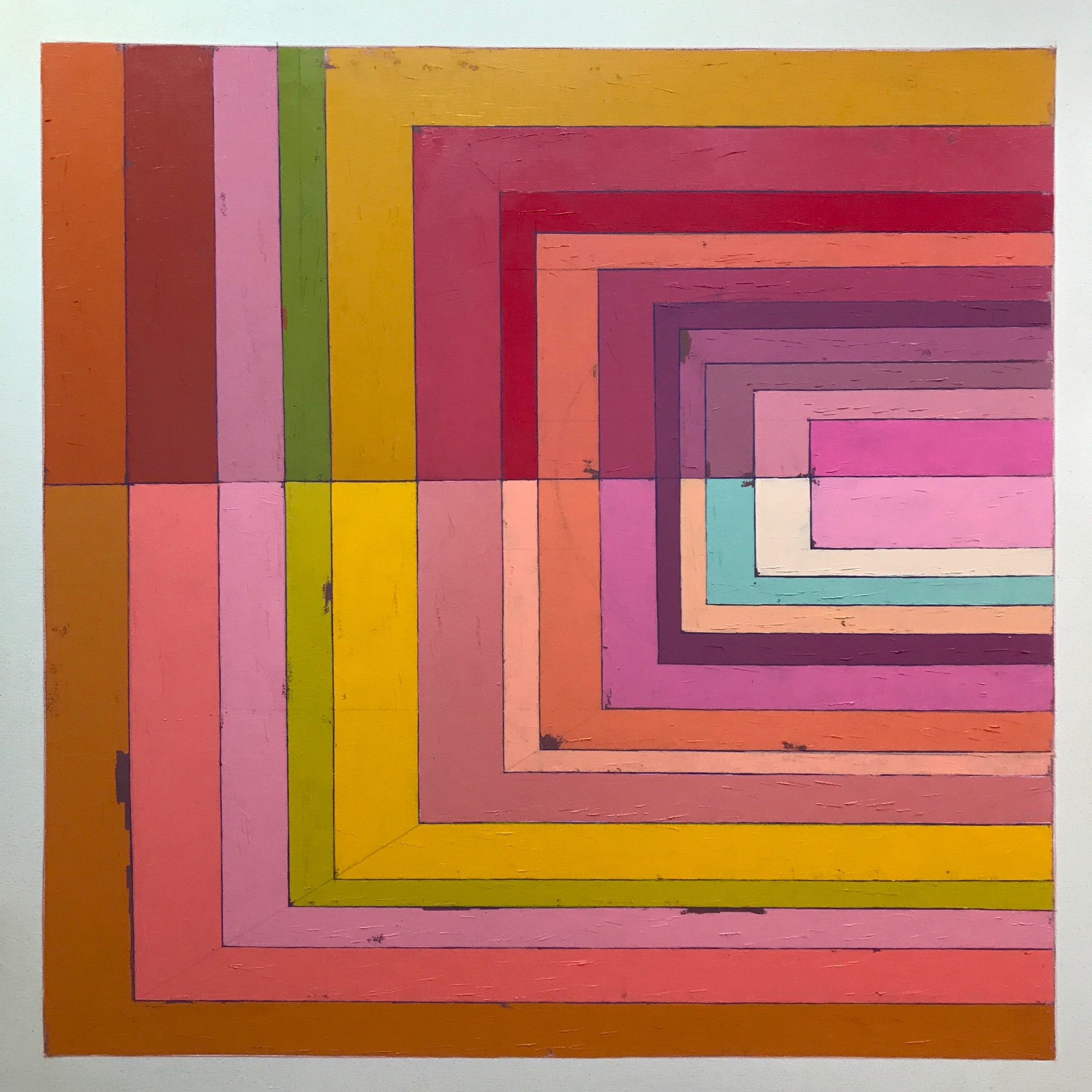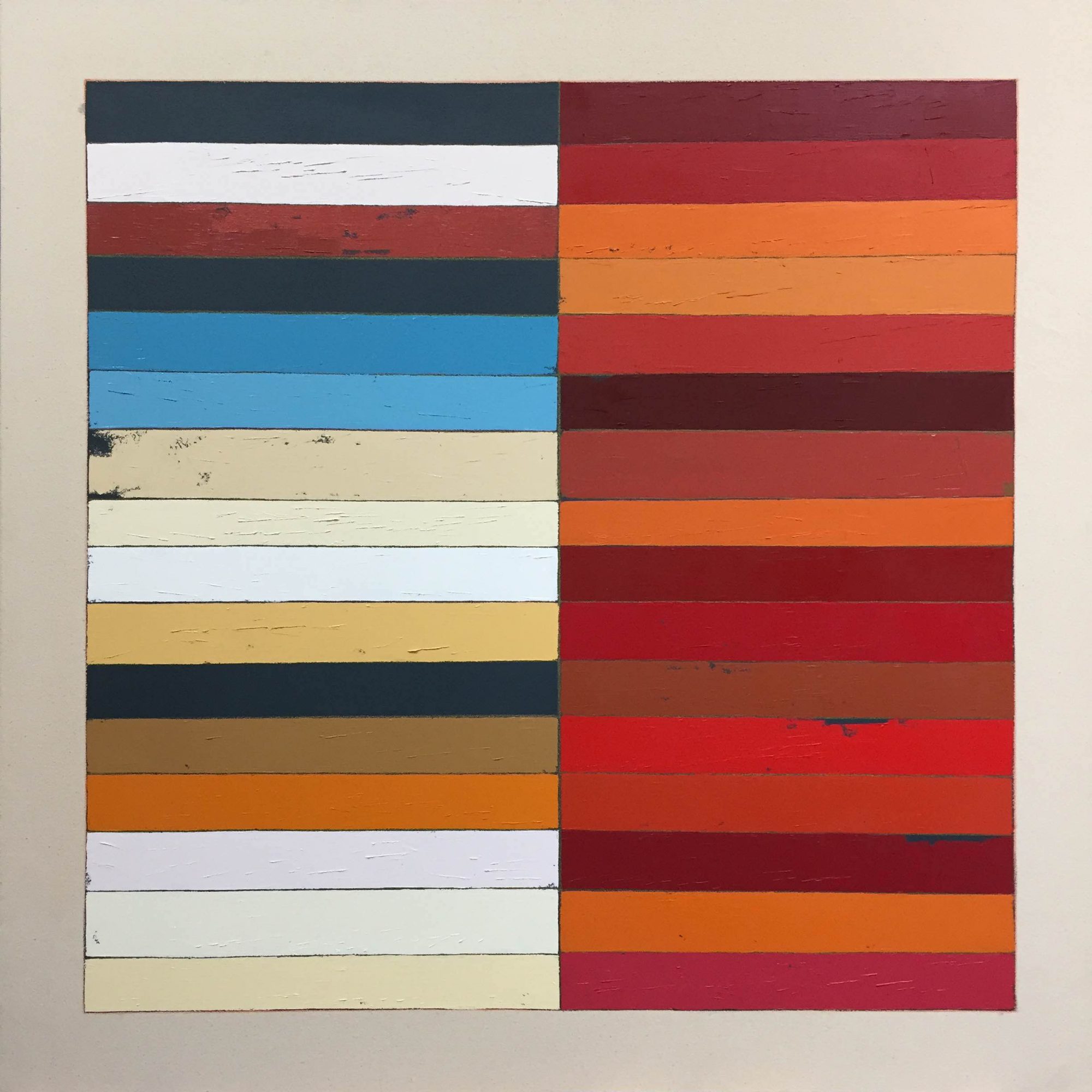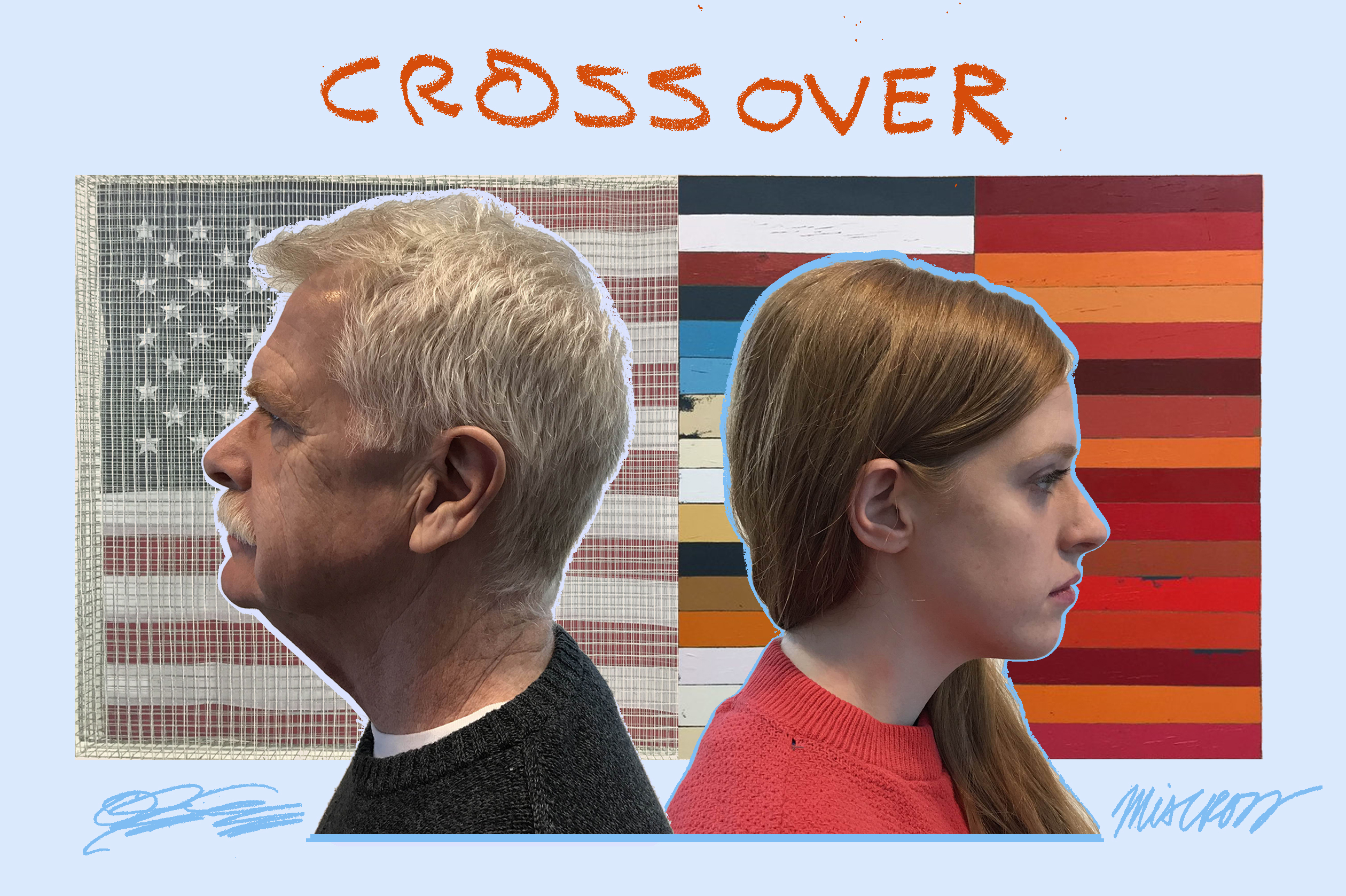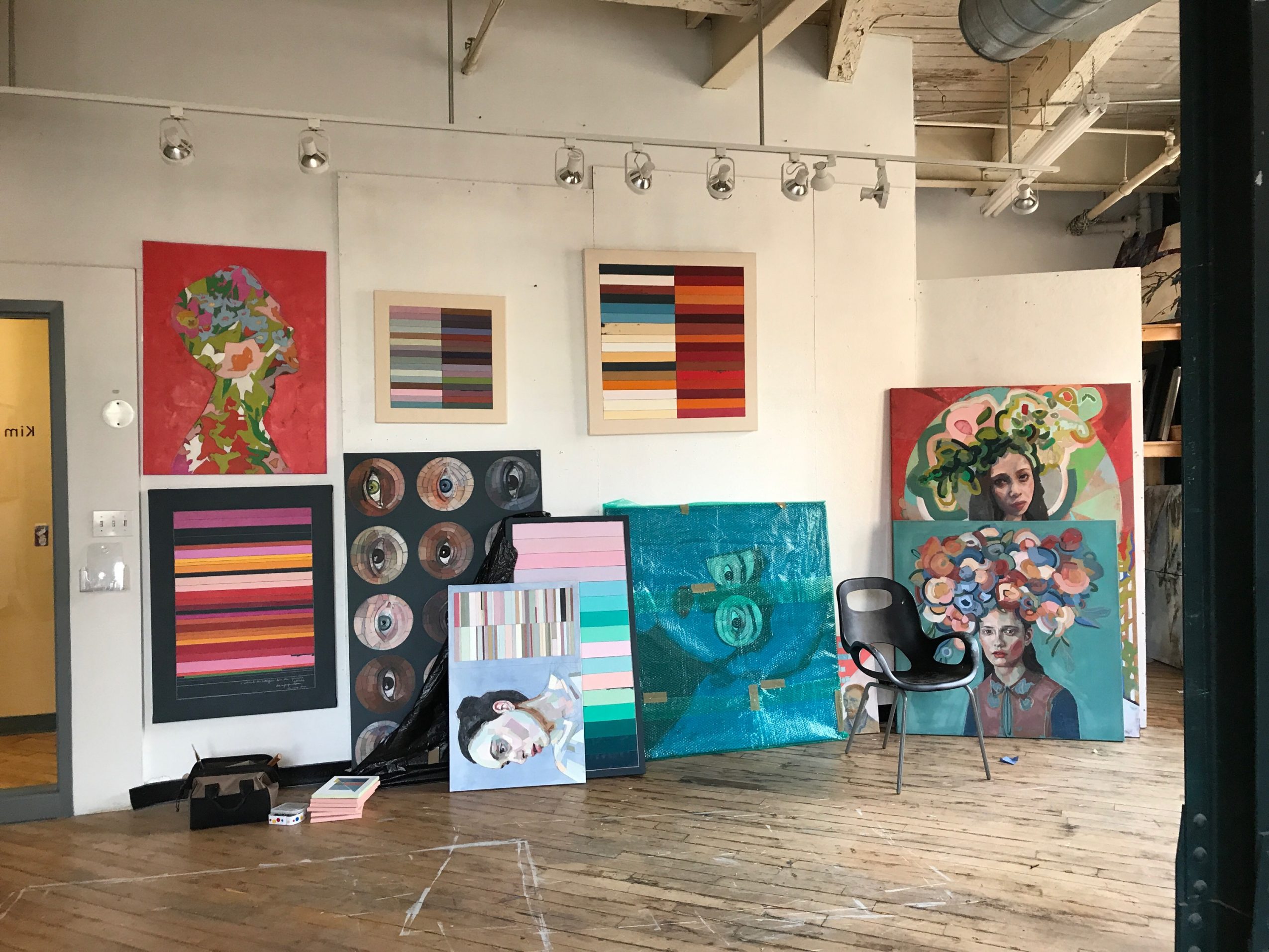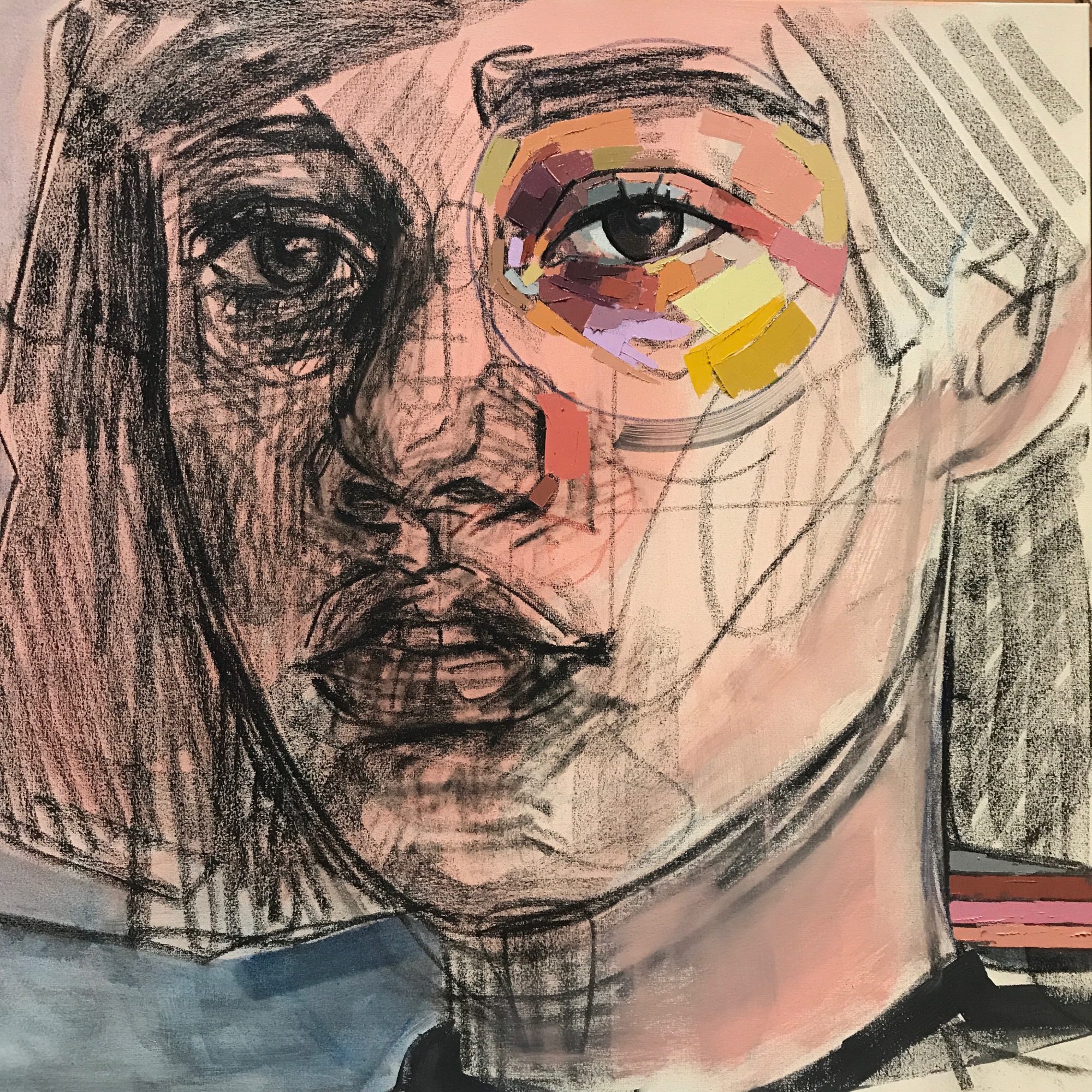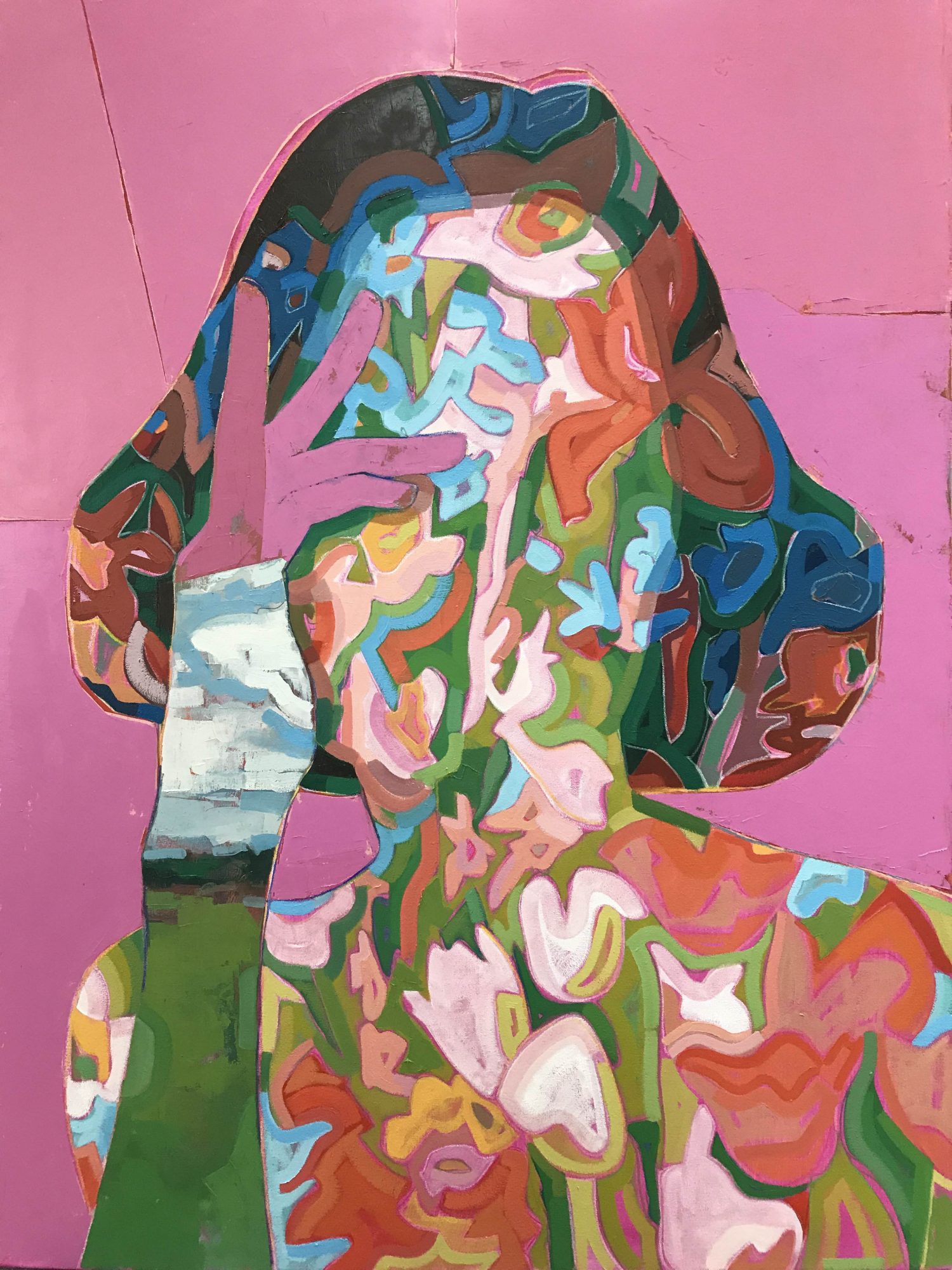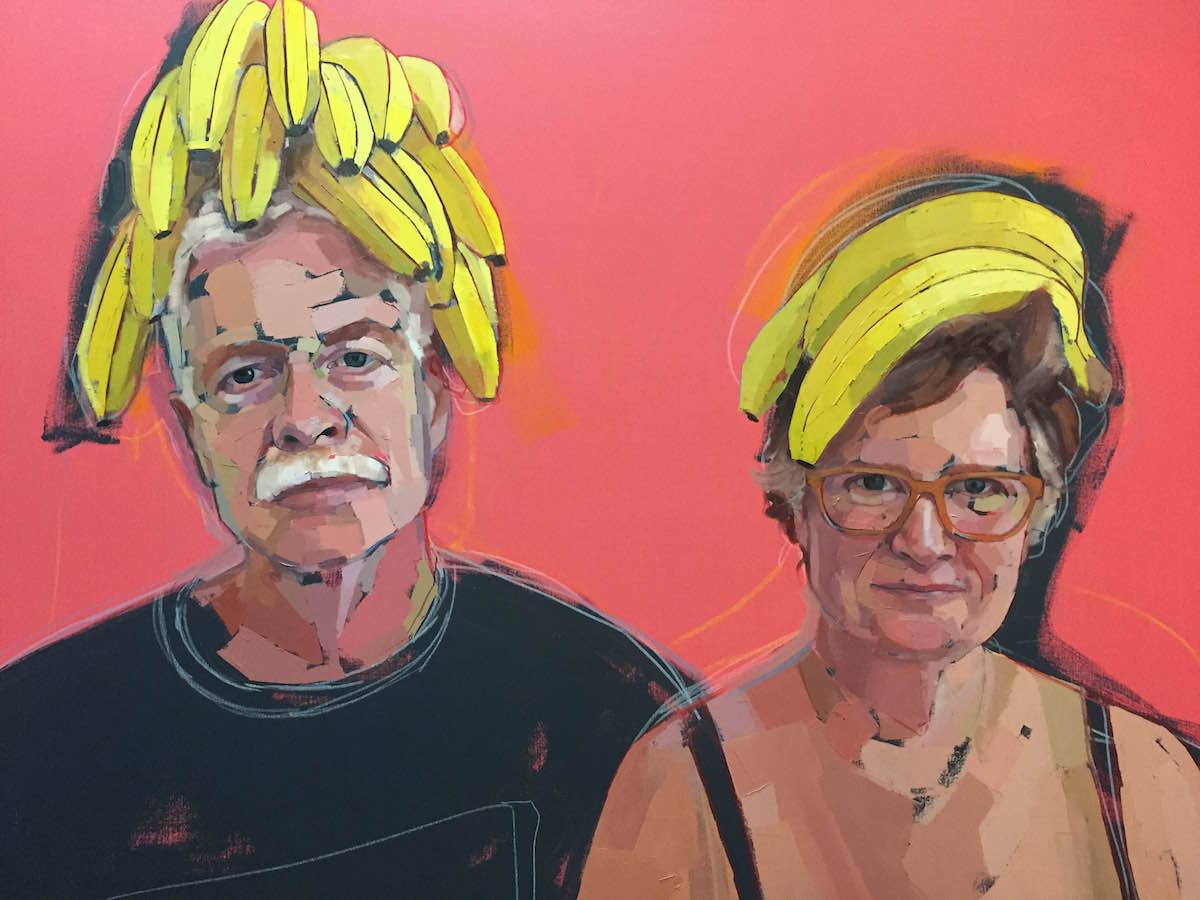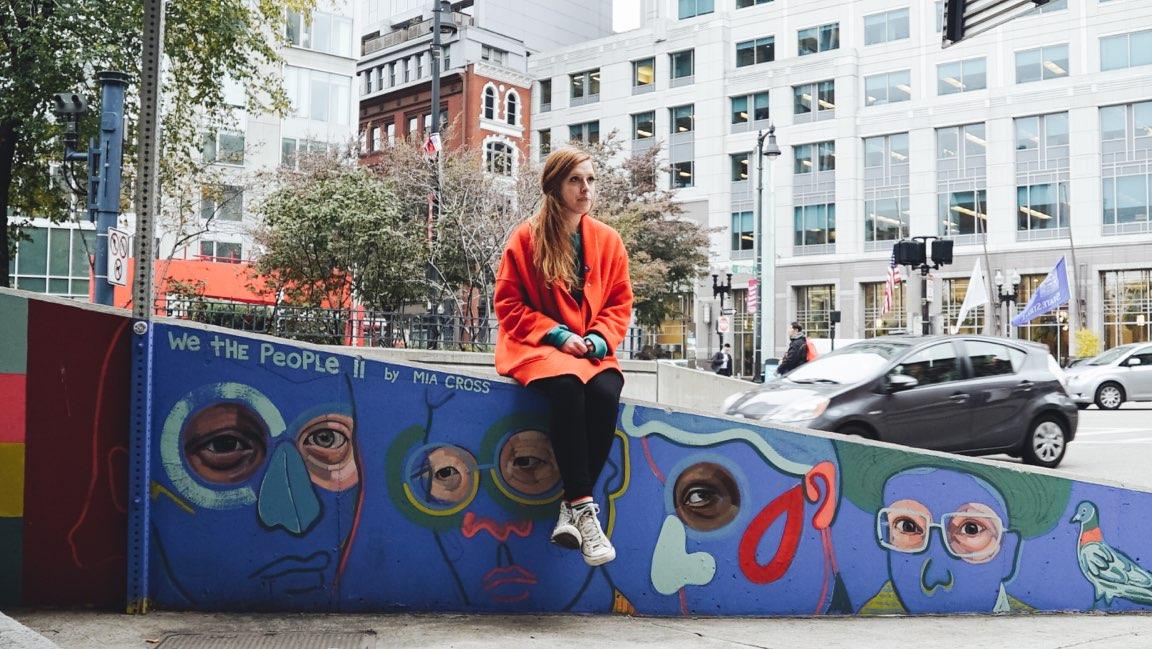 Image Credit:
Mia Cross, Mia on Greenway Wall: photo cred Noah Lin.
Getting in touch: BostonVoyager is built on recommendations from the community; it's how we uncover hidden gems, so if you know someone who deserves recognition please let us know here.