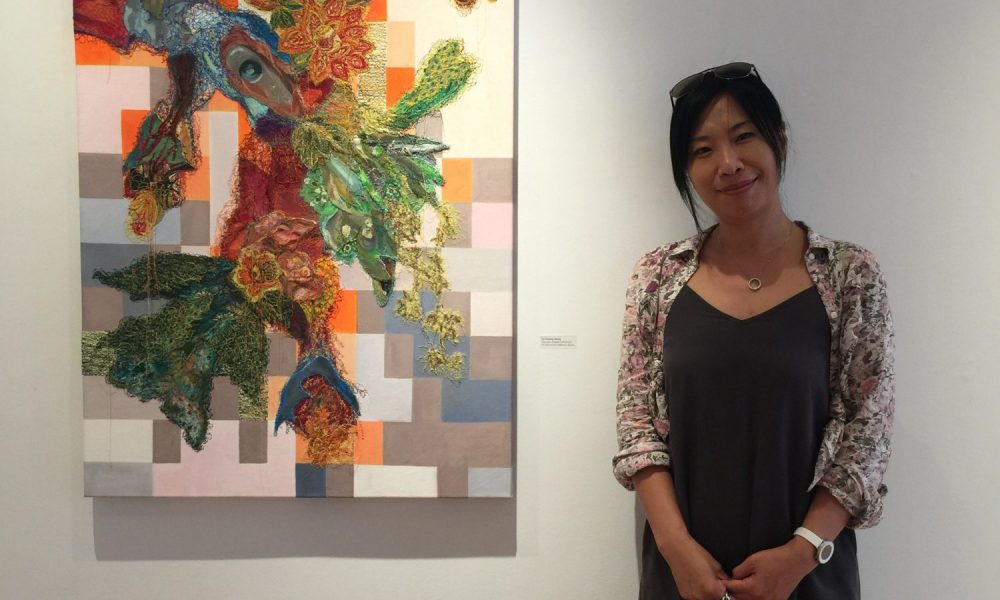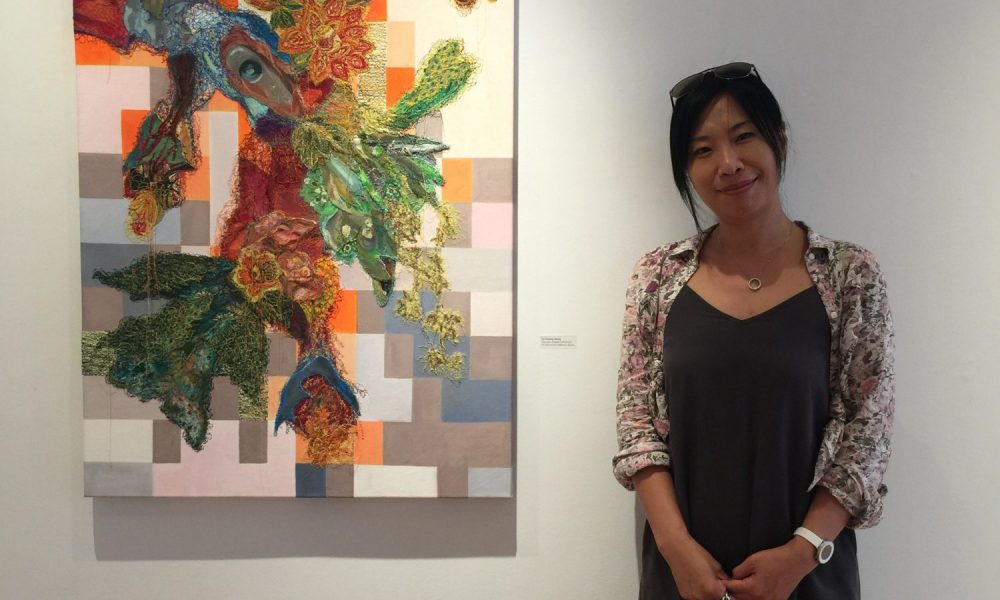 Today we'd like to introduce you to On-Kyeong Seong.
On-Kyeong, we'd love to hear your story and how you got to where you are today both personally and as an artist.
I grew up in Seoul, South Korea. As a certified educator, I taught many years for children in private institutions after earning her education degree in South Korea. After many years of teaching carrier, I wanted to have more experiences of western cultures and their languages in real life. so, I decided to go to USA. My enthusiasm for art has been influenced by her both parents, who my farther used to be a figure painter and mother used to do an embroidery sewing machine for making a living while farther was a full-time artist for a while. It was also a great time for women who can work at home supporting a family rather than going out for a job in 70's to export the embroidery fabrics and clothes to other countries.
My childhood memory from my parents' everyday works showing at me could be one of the main motifs to be an artist. During my school years at MFA program my mother visited me and showed me how to use a sewing machine that I bought for her so that she could spend her time with it while I wasn't at home for classes. Since I owned the sewing machine I have used it for my art making and I still have learnt a lot through this machine as a very exciting drawing tool and texture making. I earned Master of fine arts degree at school of the museum of fine arts at Tufts University and held a BFA from Lesley University and completed her post back from Brandeis University.
We'd love to hear more about your art. What do you do you do and why and what do you hope others will take away from your work?
The abstraction in my painting reflects the process of scientific observation and my investigation of microorganisms, cell biology, cytopathology, and the world of flora and fauna. I use these biomorphic subject forms in my work in combination with organic-ornamental compositions, which I then translate into the visual language of abstract painting. While I was studying here at Boston I got an urgent phone call from my sister and she said that father was ill. Immediately I flew to Korea to see my farther and I stayed with him for a month and watching him walking to heaven at hospital. He was only 60 years old and very hard time for me he leaving us. It was time I was scared and I was very upset about human diseases, especially cancer cells. After back to Boston I started to research about what is the cancer and why it is caused.
Also, I thought about life and death as a natural living being's life process. By observing human diseases and life and death under magnification for a discovery of its mystic and magical sense, I often find that shapes and forms have distinctive features as the disparate, the unusual, and the monstrous objects through which perfection and imperfection versus beauty and ugliness exist side by side; by revealing these contrasting ideas, my works of art portray them in both. Hence, my works of art, in providing distorted realities of nature through my abstract ideas, describe that all beings can exist alongside and appreciate both beauty and ugliness. Also, it means that beauty can be ugly and ugliness can be beautiful. Viewing the world in dichotomy is senseless and pitiless I believe.
These ideas not only give rise to the transformation of the growth of each image but also effect the growth of each other to be idiosyncratic. This process provides direction to how each transformed image will take place. The work of art then reveals worlds that lie parallel with the universe, invisible ugliness from beauty in hybrid
forms that are believed to contain their own kind of natural beauty.
Have things improved for artists? What should cities do to empower artists?
Nowadays It seems system of neo-capitalism valued everything with money that many of things should not be valued with this system. And many people have to follow and obey this rule to make a living and working hard in every single day. Even though we worked hard, many people may not be satisfied with this living conditions no matter what they are rich or poor unless we are living in capitalism.
It doesn't mean I am a communist. We all knew Communism is failed. but I also think we are living in already failed capitalism system too. I think the same condition happens to the artists as well. But I do want to believe that most great artists are happier because they can explore their own worlds with art making and have a chance to share their arts and even those arts can change the worlds too.
It is easiest way to judge or value a thing with capitalism but it could be hard to find true values. I think this way of value the arts make artist harder. The Biggest supporting artists is that looking, observing and share their arts to the public. Trying to see arts and living artists at the local venues and gallery and remembering that many of artists at Museum hanging are dead.
Do you have any events or exhibitions coming up? Where would one go to see more of your work? How can people support you and your artwork?
Many of audiences ask me that how to read the materiel that I use which is unusual. So for me the experience of stitching with a sewing machine brings a more direct and intuitive approach provided by the threads themselves. And this use of materiel describes my statement well as I mention. Also, this method not only manifests pure harmony but also explores automatic drawing balanced with collage and oil paints applied onto canvas. I love to see the audiences open up their mind and come close to experience so many variety of arts so that support arts and artists.
I am a gallery artist at Kingston gallery. Boston and a member at Cambridge art association, Cambridge. I regularly have a show in both places. Now my works is showing at Coastal Contemporary gallery, Newport, RI and will be showing at Concord art gallery, Concord, MA till August, 2018.
Contact Info:
Address: 222 Cabot Street, #7
Beverly, MA 01915
Website: www.onkyeong.com
Email: onkyeong@gmail.com
Instagram: @on_kyeong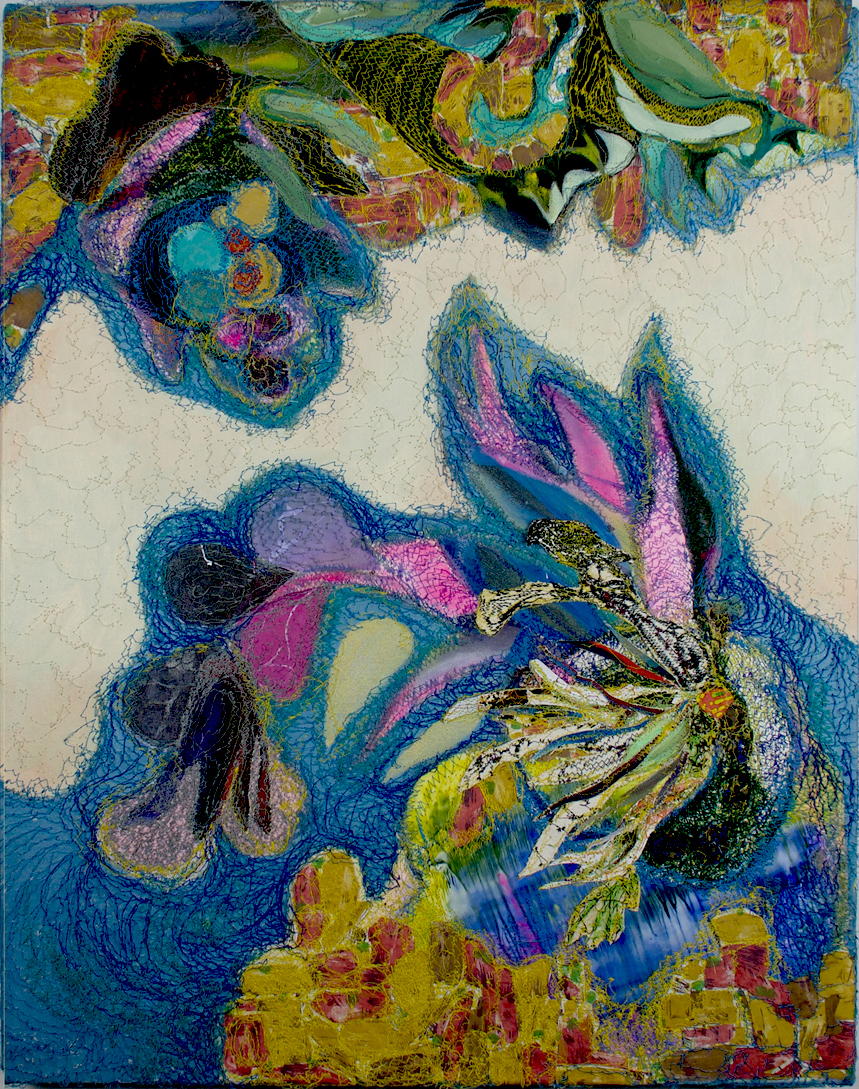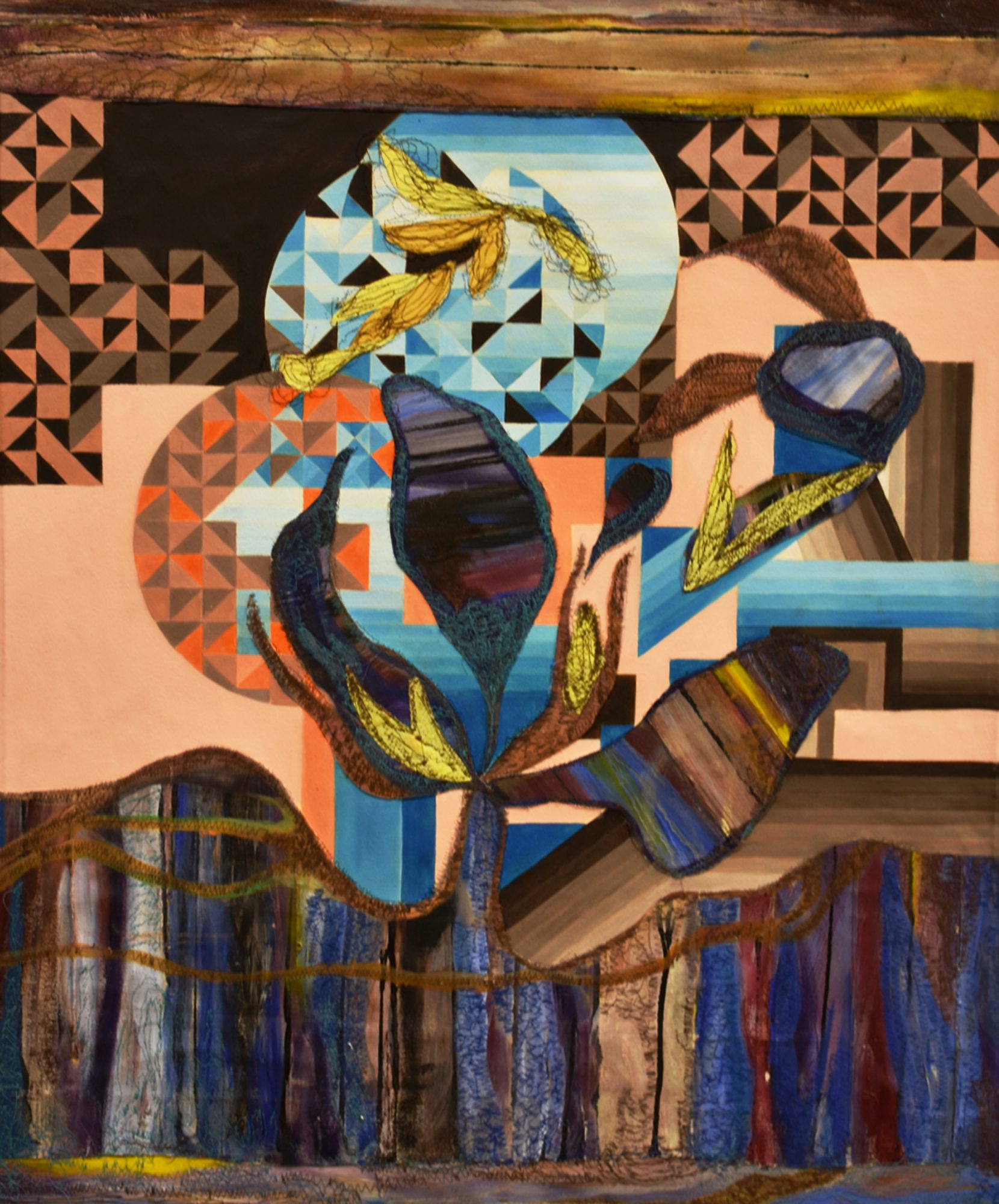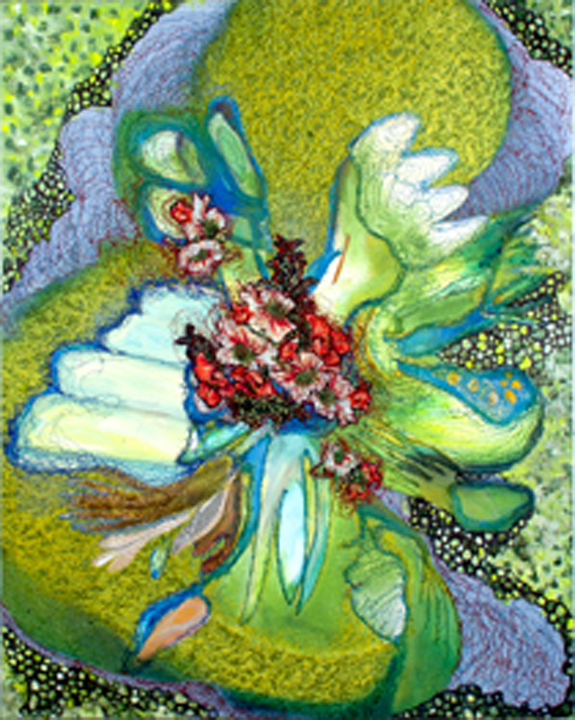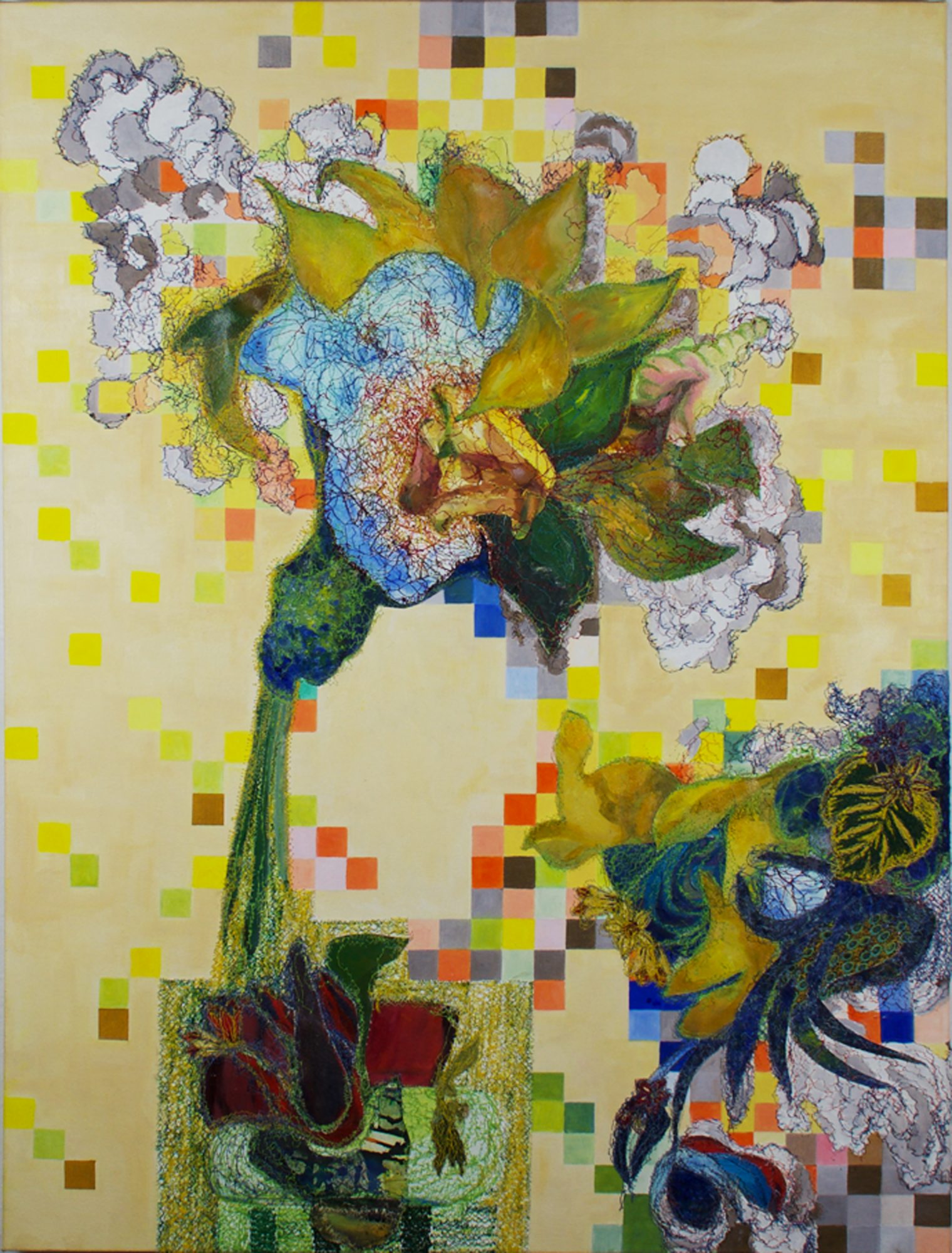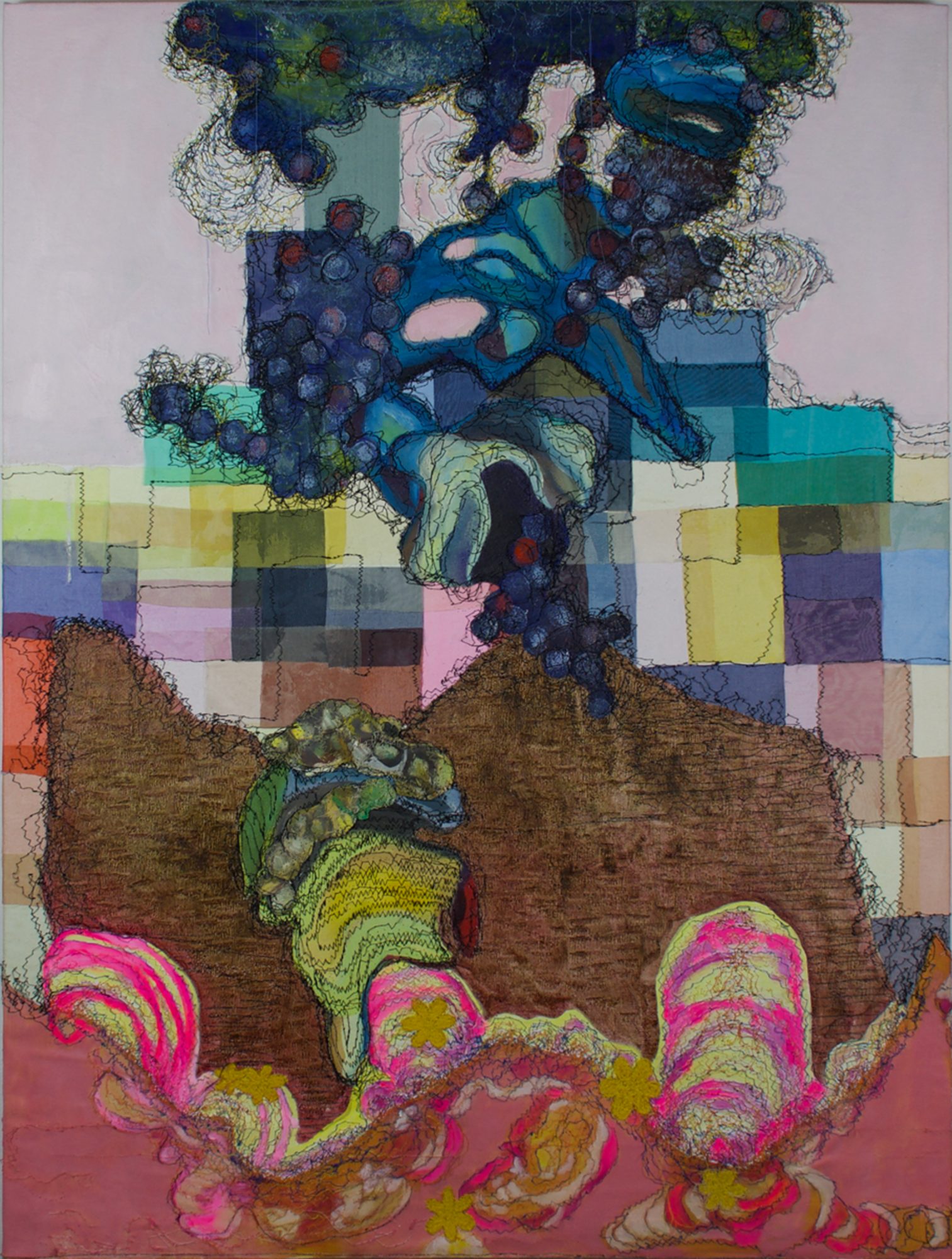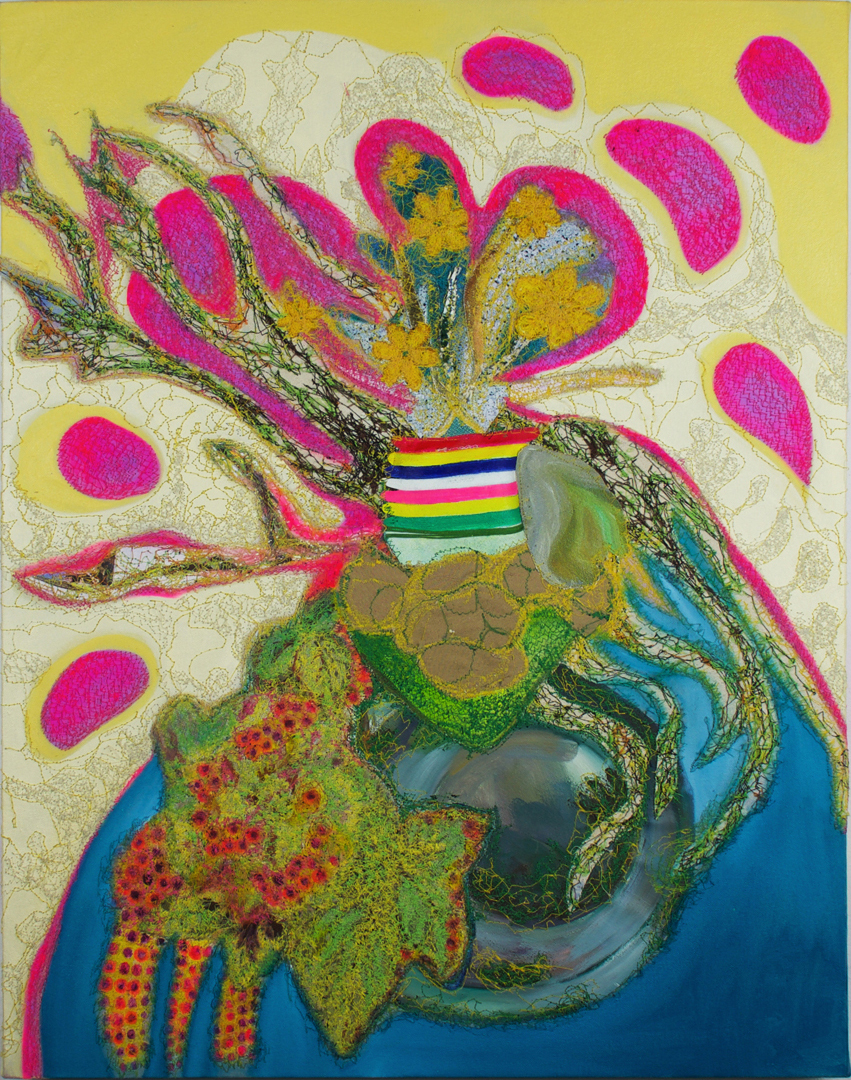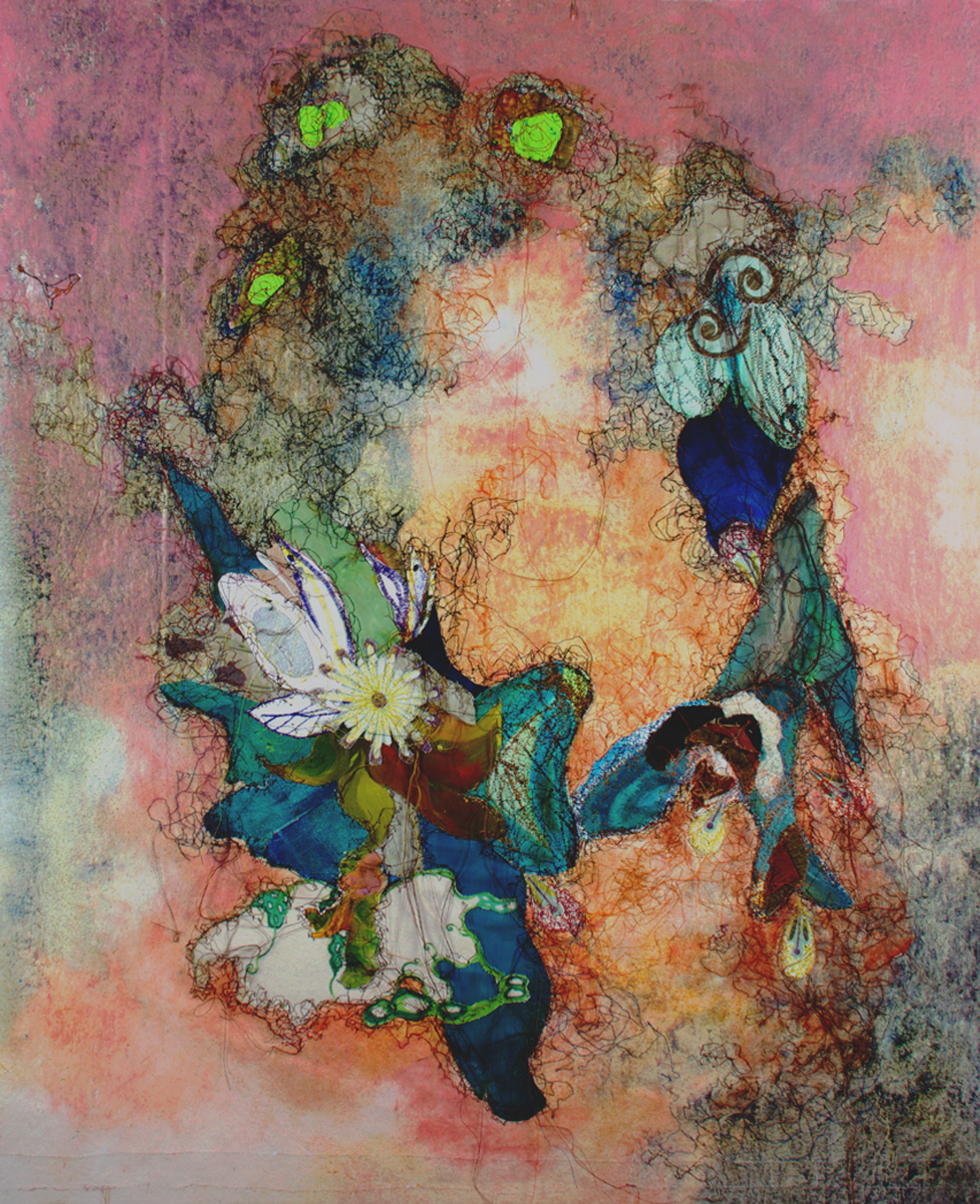 Image Credit:
On-Kyeong Seong
Getting in touch: BostonVoyager is built on recommendations from the community; it's how we uncover hidden gems, so if you know someone who deserves recognition please let us know here.