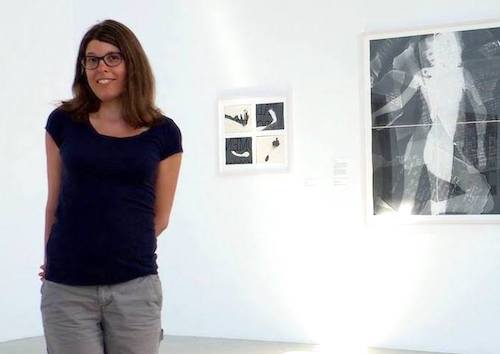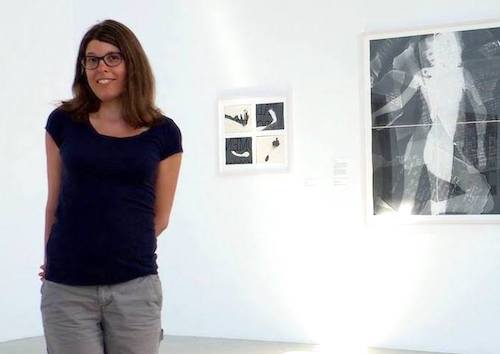 Today we'd like to introduce you to Claire Gilliam.
Claire, we'd love to hear your story and how you got to where you are today both personally and as an artist.
Art has always been a constant throughout my life. It was my favorite subject throughout school growing up in England. I was happiest when I was left alone and could experiment with any and all art materials to my heart's content. I was always visiting exhibitions and museums too, dragging my mum along to the latest exhibition in London. I loved that moment when an artist's work really connected with me. It made my mind churn with excitement and possibility. It still does.
I graduated from Sheffield Hallam University in the UK in 1997 with a Bachelor's degree in Fine Art (painting & printmaking). The program was very heavy on conceptual thought and we were all encouraged to make work with meaning or intention. I struggled to find my 'subject' at first but became interested in ideas of identity and the body. It was very personal for me, you see, as I grew up with a physical disability that marked me out as being different right from the start. I struggled with the contradictions of how I felt about myself (sometimes not so disabled at all) and the startling reality of other people's perceptions of me, and decided to explore this visually. I connected to the work of the many artists across all mediums whose themes were similar: the human form, beauty, body image and difference; and realized that what begins as a personal story, often becomes universally relatable.
The year 1999 changed everything for me. That summer after completing a diploma in Photography and feeling uncertain about my next step in life, a close friend suggested I visit the Maine Photographic Workshops (now the Maine Media Workshops and College). I followed her advice and signed up for a workshop with photographer Arno Minkkinen, Professor of Art at Umass Lowell and visiting faculty at The Art Institute of Boston, Lesley University. I was already familiar with his extraordinary self-portraits created in the natural landscape and thought his class would be a good fit. It was. Without exaggeration, I can say it was a life changing experience: with the magic of a Maine summer as my back drop, my eyes were opened to new ways of thinking and seeing. There was so much creativity going on. I fell in love with photography, the darkroom, the people I met and knew I had to continue on this journey. I enrolled in the Professional Certificate Program and completely immersed myself in the craft of B&W photography. It was grueling but one of the best times of my life. I met my American husband on campus the following spring when he joined the school's film department, and we've lived in the Northeast ever since.
We'd love to hear more about your art. What do you do you do and why and what do you hope others will take away from your work?
My art continues to explore the human body and identity through the various of mediums of photography, drawing and printmaking. I often think how extraordinary and beautiful the human body is with its ability to adapt to individual circumstance as it carries us through our lives, but yet we often forget how delicate and mortal it is. Any unexpected or sudden changes to our physicality can transform our perceptions of who we are. Many of my images reference this with a central imperfect figure with scars, or missing limbs, suggesting a fragility but still look solid and strong. For me, there is something enormously powerful in this symbolism. It speaks to vulnerability in all its forms as strength and seems to encapsulate the essence of my work.
In my earlier photographic work ("I am My Body" – 2009 and "In Memory" – 2012) I put myself in front of the lens to challenge conventional ideas of beauty and difference. I was deliberately inviting the previously uninvited stare I'd hated so much growing up, but it was on my own terms this time. They are self-portraits but I also think of these images as mirrors, reflecting back to each viewer their own experience of body.
Somewhere along the way, I lost interest in photography in its traditional sense and stopped using my film camera (although I do use my iPhone constantly…it's become my sketchbook). I wanted to return to drawing, to be looser, more expressive and experimental in my work. So I did. I also joined a printmaking studio and started to relearn the process of Intaglio etching (I found it really hard at first – I'd forgotten what a slow process it was and how patience is a real virtue, but I've grown to love the process!). I still work in the darkroom a lot, making unique gelatin silver photograms with my drawings, cutouts and paper and even my own body – I did this with my series 'Conundrum'.
My most recent work continues to look at the body but I've approached it very differently. After experiencing a number of losses in my close family from age and illness in quick succession, I started thinking about the biology and physiology of the body. I began to use my own medical records, MRIs, X-rays (I've accumulated quite a few over the years) and became fascinated by neurons and macro imagery of cellular forms. The resulting imagery has dissolved into abstraction and looks quite different from anything I've made before, but I'm excited to see where it takes me.
Artists face many challenges, but what do you feel is the most pressing among them?
It's an interesting question, because on the one hand, it's really a great time to be an artist. There seem to be more opportunities and venues than ever before to get your work out into the world, be seen and find connections that were previously harder to find. Being represented by a gallery just isn't the only legitimate avenue for artists any more. People have more access to see an artist's process via social media feeds and video streaming sites, and more towns and cities have regular Open Studio Tours where artists have opportunities to engage with their audience in person and sell their work.
But it can be a bit of a double-edged sword.
The rise in popularity of calls for entry to online juried shows, competitions and portfolio reviews, particularly in the fine art photography circuit, means there's more pressure to stand out from the crowd. It can be good thing because it encourages you to strive to be better at what you do or opens you up to taking chances but on a personal level, its left me feeling quite overwhelmed at times. It's disheartening too, when you read your umpteenth rejection email telling you "there were 2000 applicants for 60 available spots in that artist residency you had really wanted to do… but try again next year!" So you do your homework and seek out the right opportunities. The challenge is balancing the time, energy and cost it takes to self-promote with the need to just be that creative person in the studio.
Do you have any events or exhibitions coming up? Where would one go to see more of your work? How can people support you and your artwork?
The best place to see all my work in one place is my website. I keep it regularly updated with news and upcoming exhibitions. You can contact me through my site if you would like to see my work in person, are interested in a print sale or would like to buy a copy of the softbound catalogue 'Conundrum' featuring my large scale photograms. I'm always happy to hear from people who connect with my work. You can also follow me on Instagram or Facebook. I often post photographs of my inspirations, processes, experiments and works in progress that may not find their way to my website.
This summer, I'm excited to be showing pieces from my series 'The Blue Woman' in two different group exhibitions: 'Variation- Transformation- Adoration' is at The Deutsches Haus at NYU, in New York City and runs until September 5, 2018. "Made by Hand – A showcase of unique photographic prints featured on the pages of 'The Hand Magazine' is at GALLERY 1/1 in Seattle, Washington from July 19 – September 15, 2018.
Contact Info: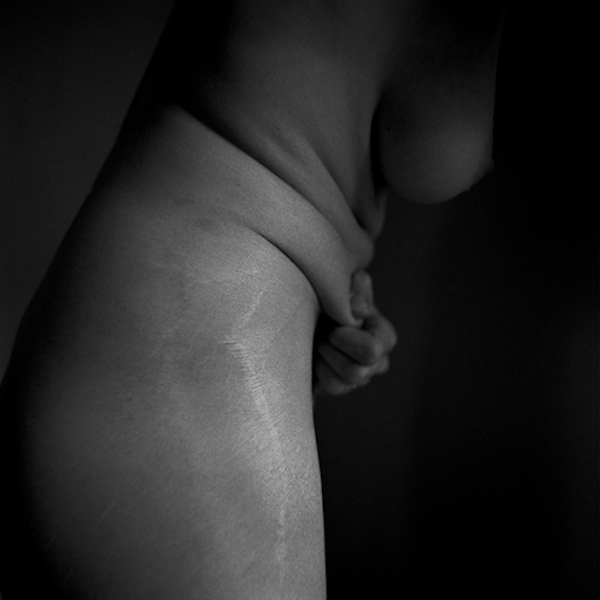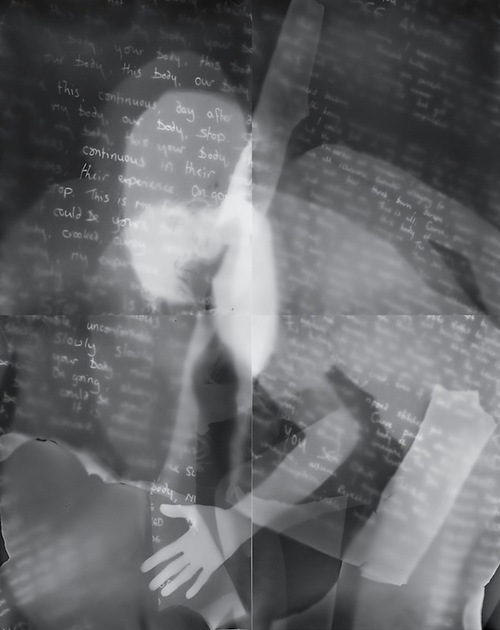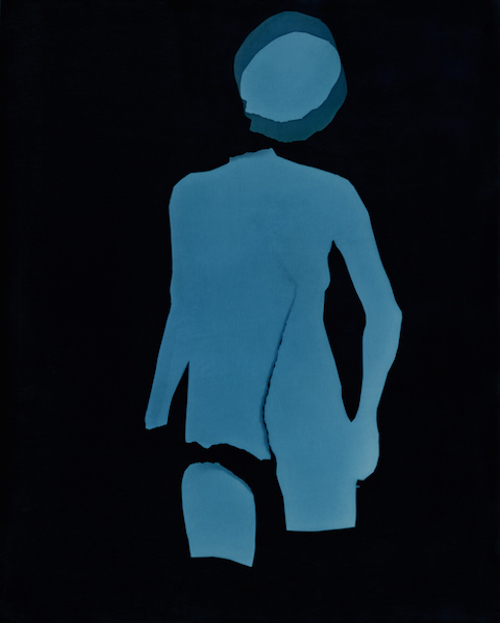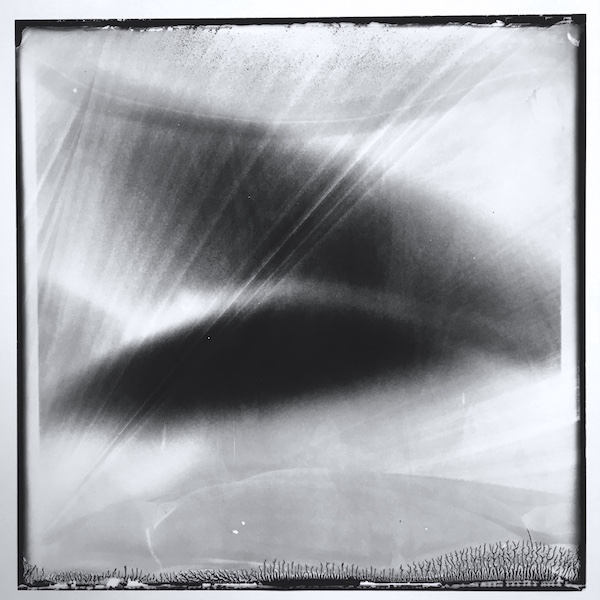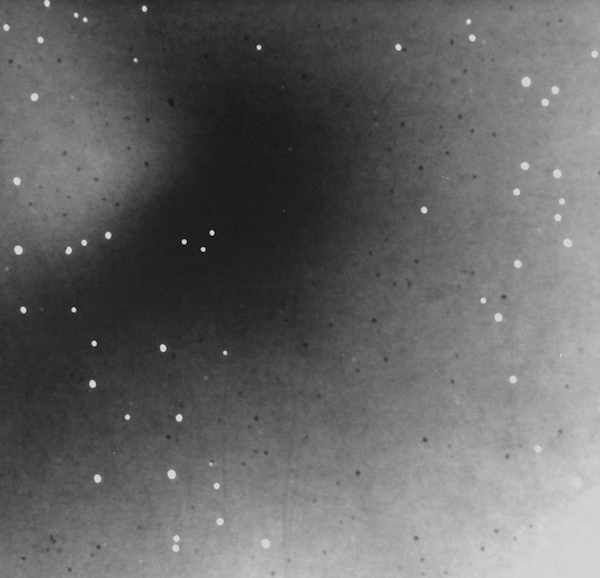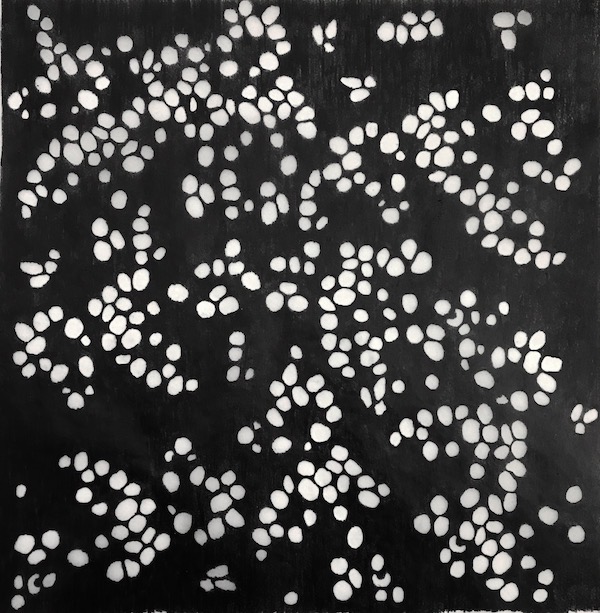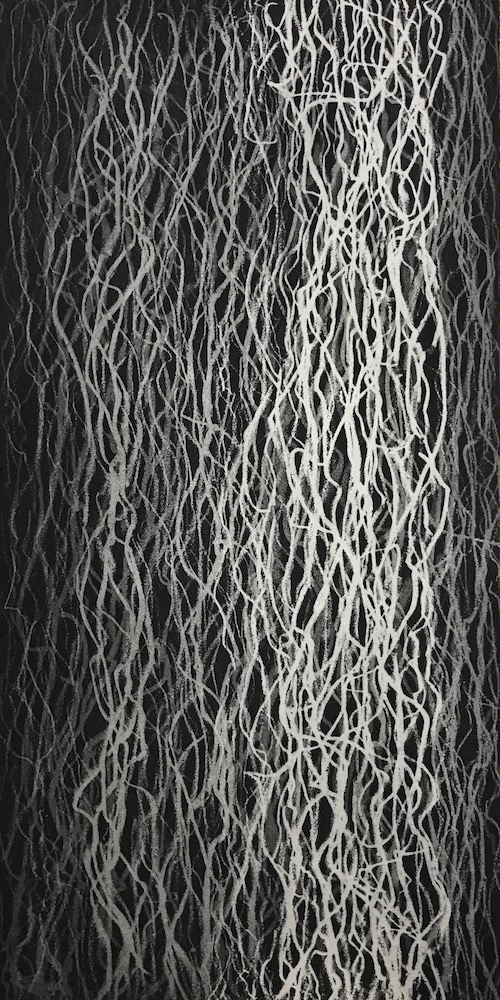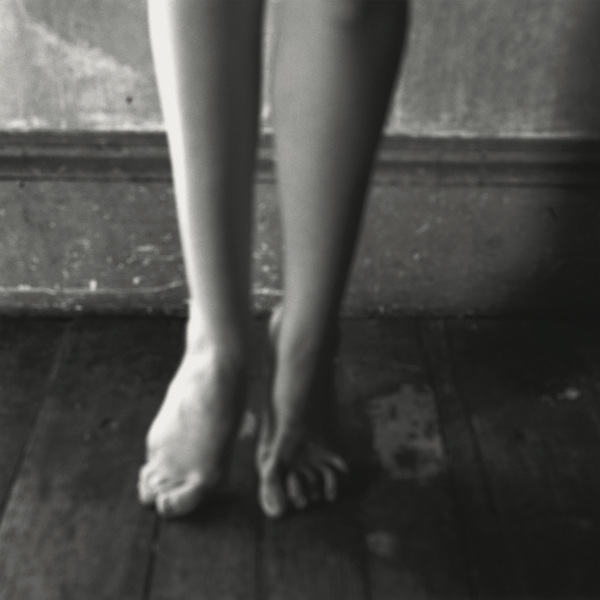 Image Credit:
Eugene Lynch (personal photo)
Getting in touch: BostonVoyager is built on recommendations from the community; it's how we uncover hidden gems, so if you know someone who deserves recognition please let us know here.