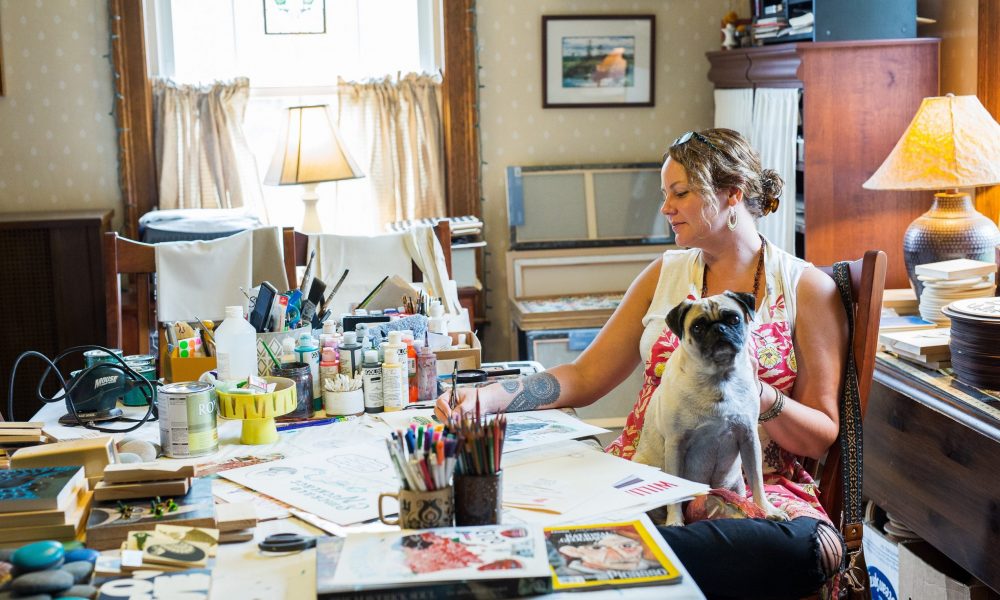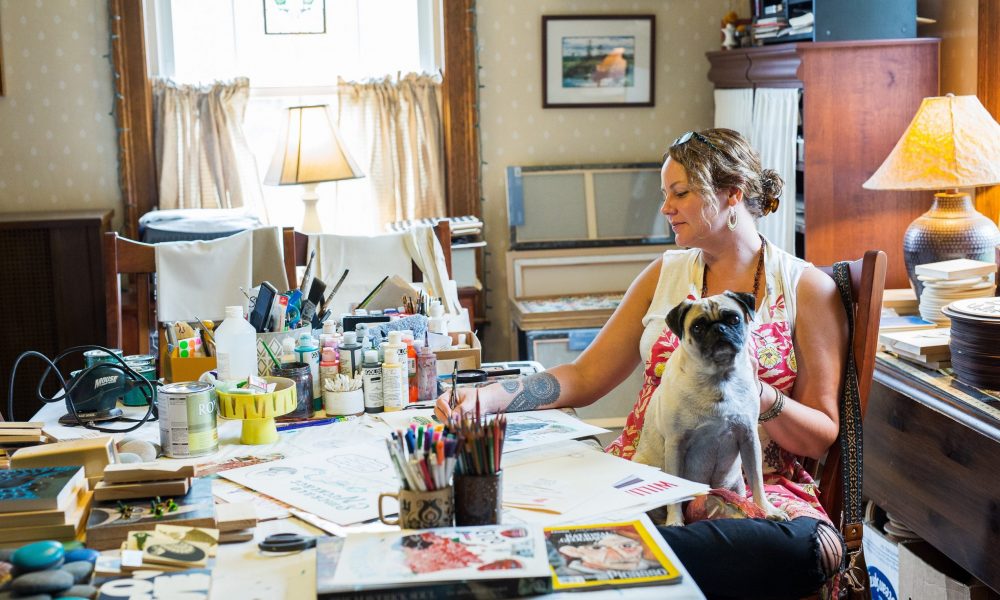 Today we'd like to introduce you to Casey Williams.
Casey, we'd love to hear your story and how you got to where you are today both personally and as an artist.
I credit my mom, Ann, for igniting my interest in art. I was always drawing as a child and she picked up on it and encouraged it. She also had a creative streak herself. So, she did not have to pretend to be interested in museums, and art shows for my sake. It was our natural "mother / daughter thing" …our bond.
Throughout my life (kid-to-teen-to young adult-to now 40 something) I have always considered myself to be an artist; even when I was waitress, and retail clerk, a real estate agent, or any of the other personas I've had. However, it was my Mom's passing in 2011, that really kicked my desire to go "full -time artist" into gear. The notion of how fleeting our time here can be, made me want to get focused, and get busy.
I moved into my parents' home, to live with my father. I left the life I'd created for myself in Jamaica Plain for 12 years, behind, and found myself back in Athol. At first it was terrifying. And then it became wonderful. I was flooded with inspiration. I was surrounded by my Mom's eclectic stuff. I began to see everything with new eyes. The towels, the house, the yard, the town of Athol itself, the whole area. I wanted to know everything again. So, I began reaching out to people. I made connections. I was researching my next phase of work without even realizing it. And that's how I started making maps.
We'd love to hear more about your art. What do you do you do and why and what do you hope others will take away from your work?
I am a painter. I use acrylics to create abstract paintings on canvas or wood panels as small as a few inches, or as large as a few feet. And I'm also a "maker" of all kinds of decorative hand-made objects, like wooden painted birds, or painted ocean stones with funky patterns and colors. And I am falling in love with the "craft-fair" world, where I get to set up my own temporary mini store for a day or two, decorate it however I want, create themed items for certain times of year or for specific holidays, and get to interact with all kinds of people face to face and talk about my work, and hear them tell me about why they like it, and where they plan on hanging things, or who they plan on gifting things to. It is so fun!
Out of all the things I like to create and sell, I'm becoming more and more known for my maps. And the thing I want people to know first and foremost, is that I am a one-woman operation. It's just me at my house, drawing and painting everything by hand in my dining room-turned-studio. I make the maps, which, so far, are of the towns around where I live, using pencils, acrylics, and paint pens. They are photographed and sold as 8.5×11 digital prints on my website, at my shows, and at various stores. So far, I have about 50 towns completed, and I continue to work on new ones all the time. The first one I made was of the 9-town region in MA, (one of which is my town, Athol), known as the "North Quabbin", which a friend of mine said is "the part of Massachusetts that Massachusetts doesn't know exists" (-Paul Anderson of Trailhead in Orange MA).
When it dawned on me that I'd been hearing this tern "North Quabbin" my whole life, but never understood what it really was or meant, I searched for a simple graphic visual so I could see how the towns bordered one another, and wasn't finding one anywhere, so I made one, and people responded to it right away. So that was an ah-ha moment. And I learned that the more maps I had and the more detail I added to them, the more people would come in to my booth and engage in conversation with me which was leading to quite a few sales.
I always aim to include as much as I can about what makes each town tick, on my maps, but I need help, and therefore reach out to people who have the knowledge I lack. There is an initial research phase that takes place which involves a lot of phone calling and emailing with Historical Society members and the like. The challenge is deciding which of all of the historical icons, institutions, popular destinations, and classic business signs, and other landmarks etc.…will make it onto the maps. What will fit and look balanced? What would a long-time resident of that town expect to see represented? What are the most important things, and could those things be being translated into a thumbnail-sized drawing? It takes time and patience, trial and error, and sometimes multiple drafts before I feel like I've captured a place, but when they are complete, it's so satisfying to get the approval of locals. And the ultimate approval is when I hear people say that they were at a friend's house having dinner and one of my maps was hanging in their living room.
It's been very exciting selling these maps over the last few years. But it has occurred to me that there are over 350 towns and cities in MA alone…which is overwhelming considering it has taken me 6 years to create 50. I never set out to do all 350+ town maps when I started. I just started. So, all I can do is keep going, and try to make time to continue to create my other works as well.
Artists face many challenges, but what do you feel is the most pressing among them?
If you're passionate enough about it, there will come a time when you just can't avoid doing what you're meant to do any longer, and you'll find a way to make it happen. I have been living paycheck to paycheck since I started working as a teenager, and I'm about to turn 43. Money comes in, and is spent on paint before it even gets comfortable in the account. Working a full-time job to support your dreams is obviously a challenge because it doesn't really leave you a lot of time to clear your mind to focus on those dreams. And having a studio space it another challenge because it's like having two rents or mortgages. So, finding a community of other artists you can connect with is key. You never know what you'll learn from others' experience. Someone could give you a tip about a grant they heard about, or a lead on an affordable shared studio space, or they could be getting rid of materials they don't need that you could use. Ask for help. Set one goal. Sign up for one show. Ask friends or family to sponsor you for any fees you may have to put up front. Tell people, if they insist on buying you birthday or holiday gifts that you want gift cards to art supply stores.
Do you have any events or exhibitions coming up? Where would one go to see more of your work? How can people support you and your artwork?
I have a website: www.caseyWilliamsART.com. A list all upcoming shows and events as well as a list of stores who carry my work are there. If I had to highlight just a few places besides coming to me directly, I would like to mention:
LOOT found + made in Turners Falls, MA – the first store to carry my stuff.
On Centre in Jamaica Plain MA
Birch St. House and Garden in Roslindale MA
Assemble made + curated by Justin Brown in Thornes Marketplace in Northampton MA.
Contact Info: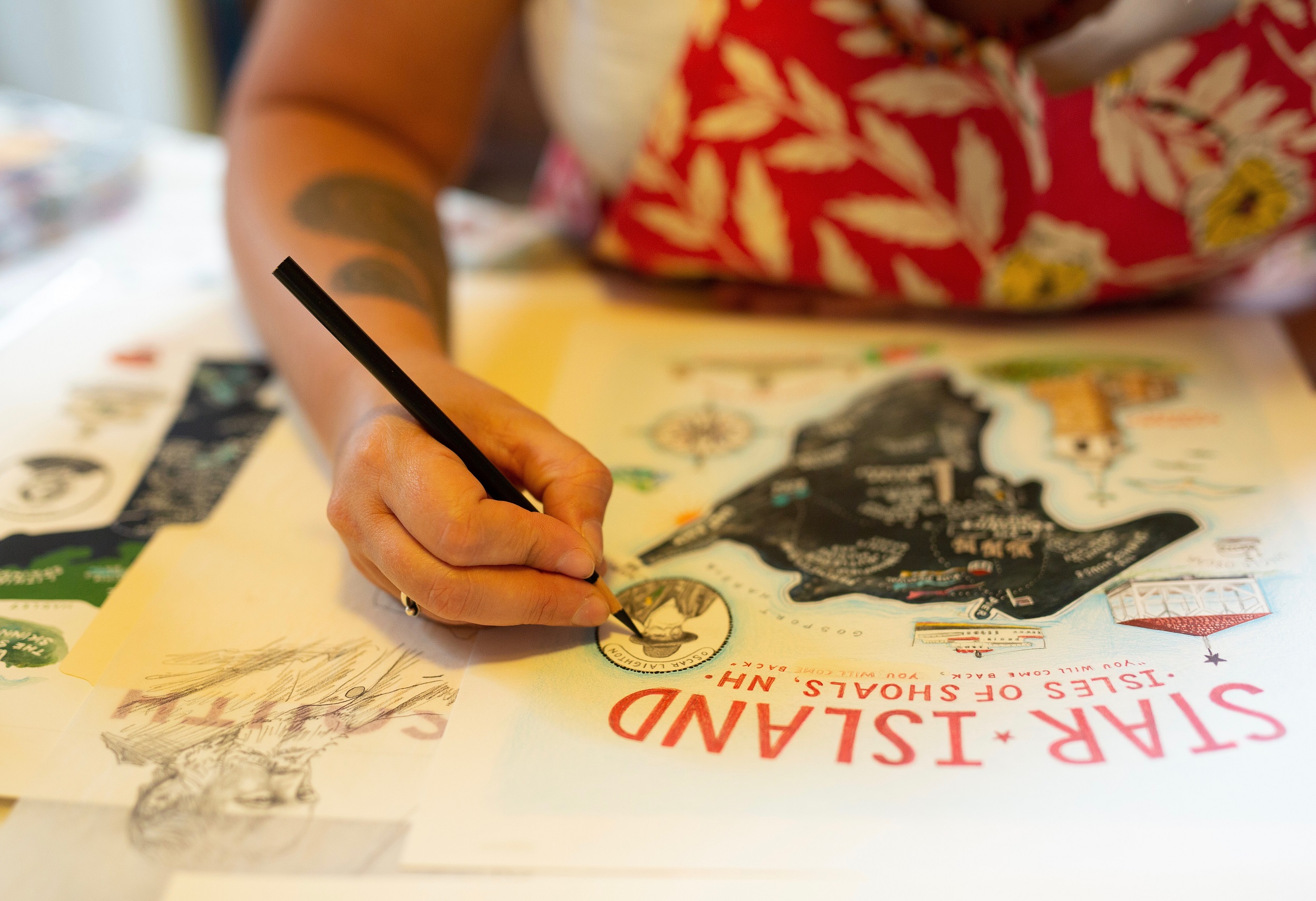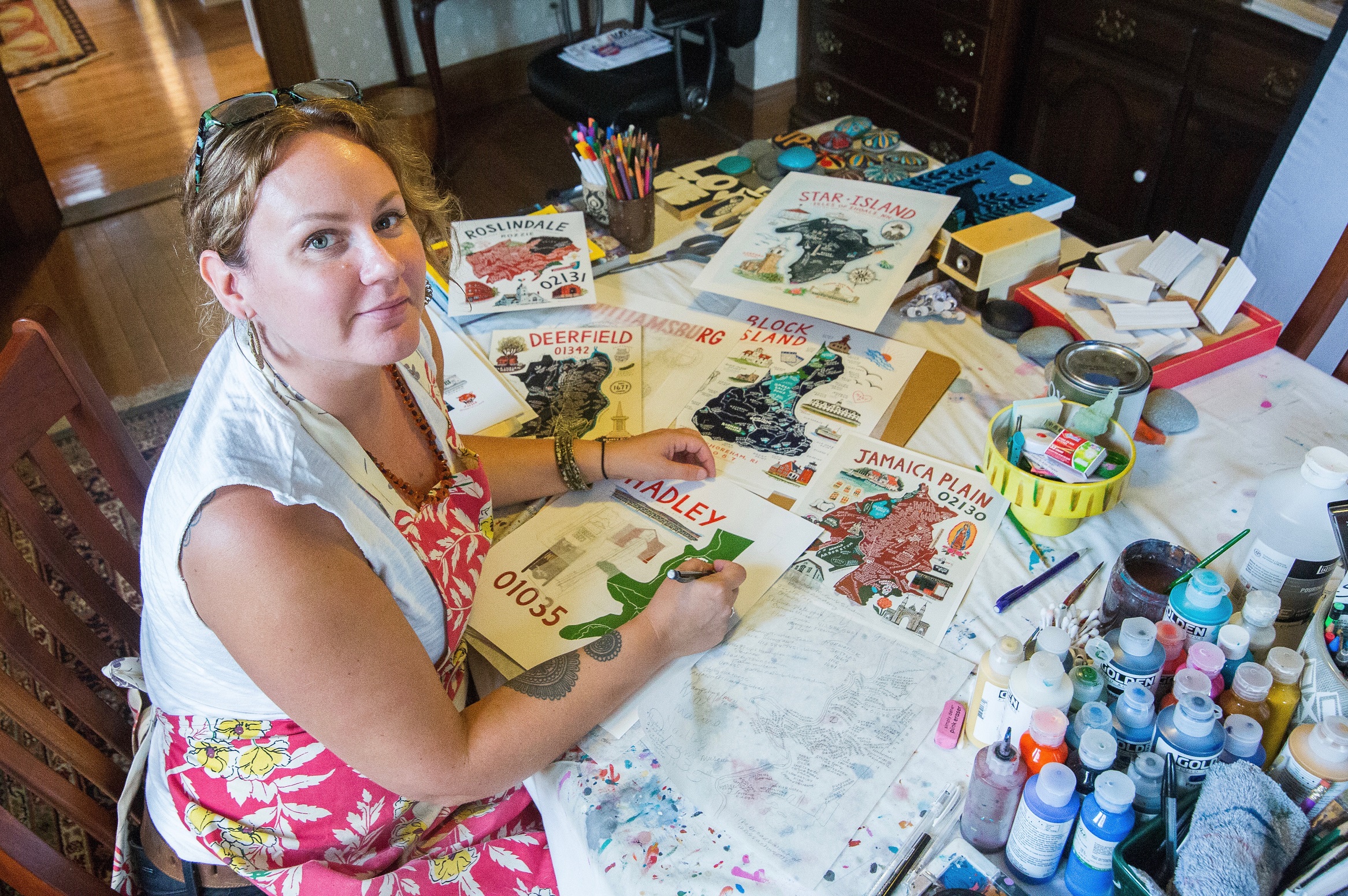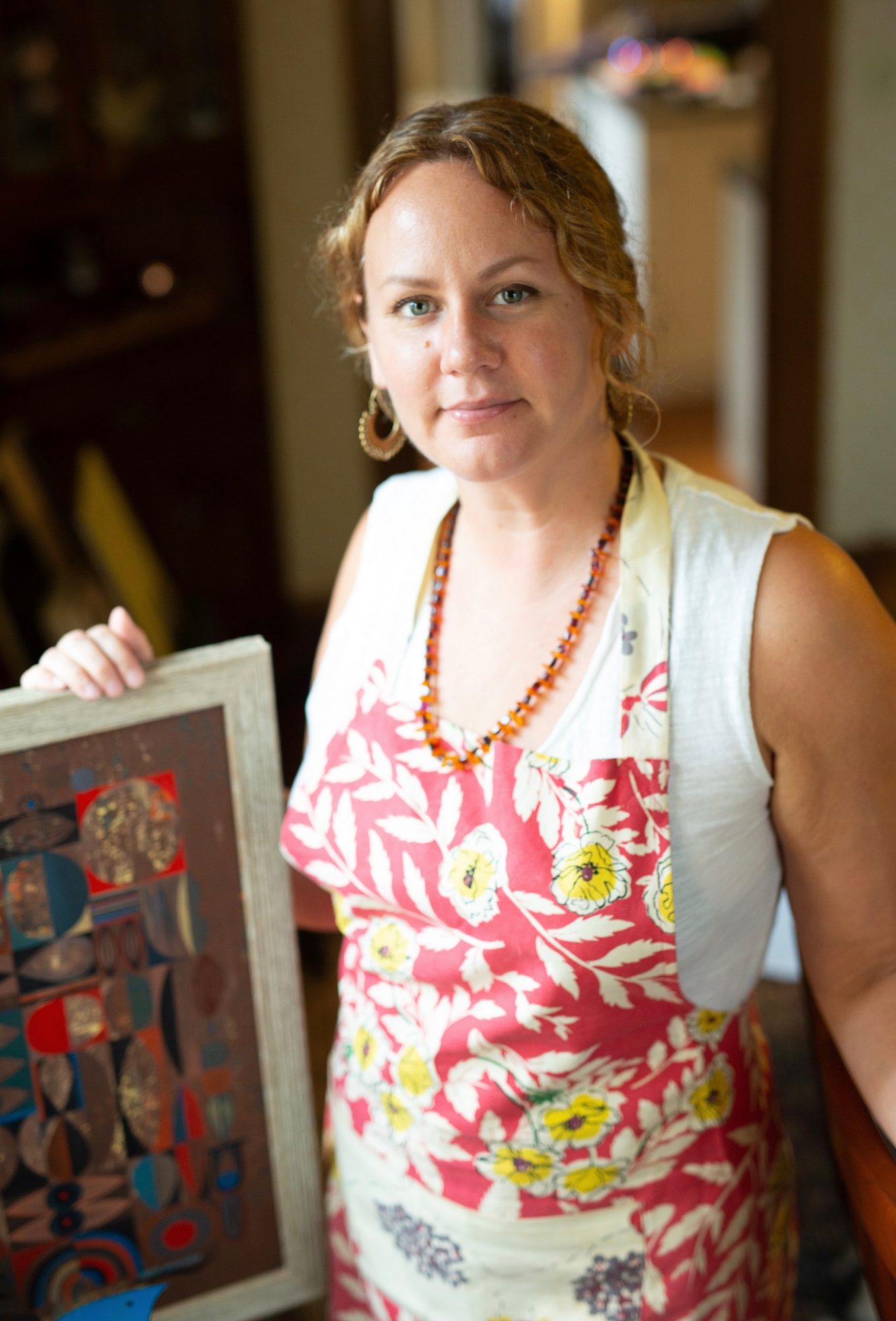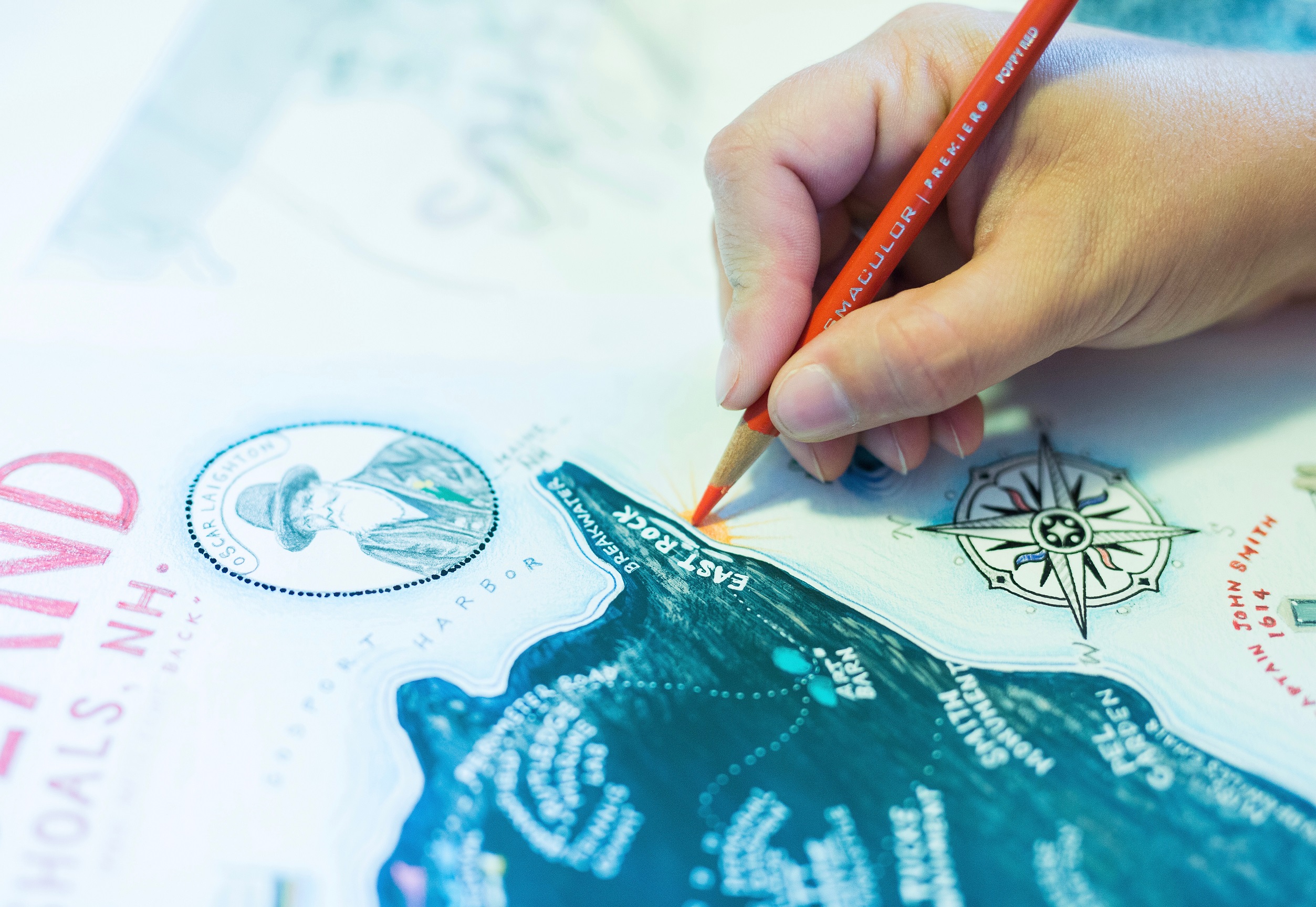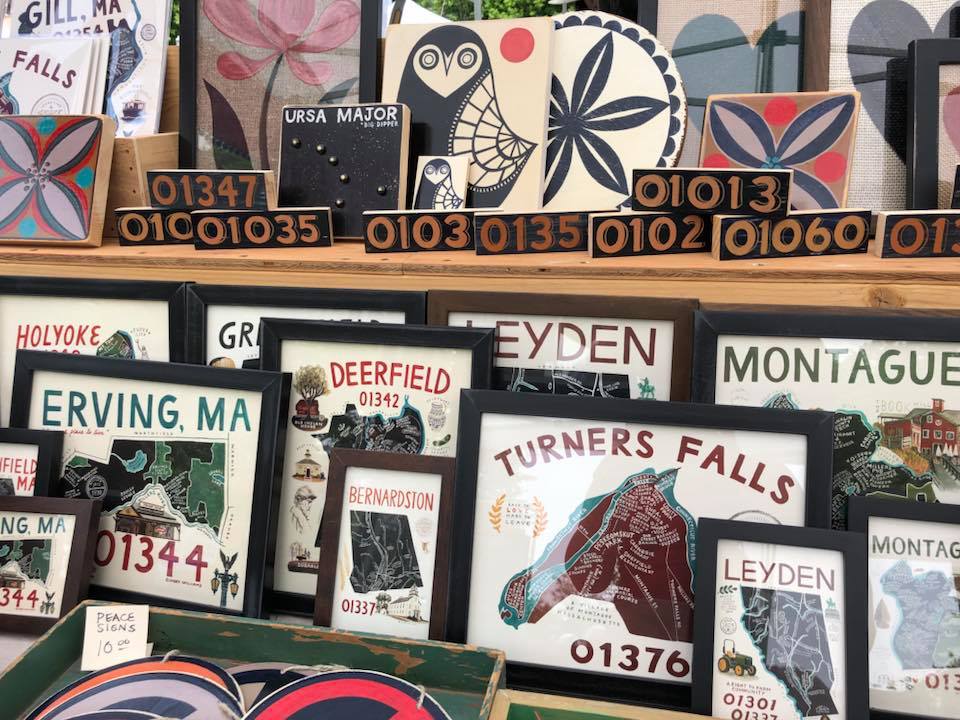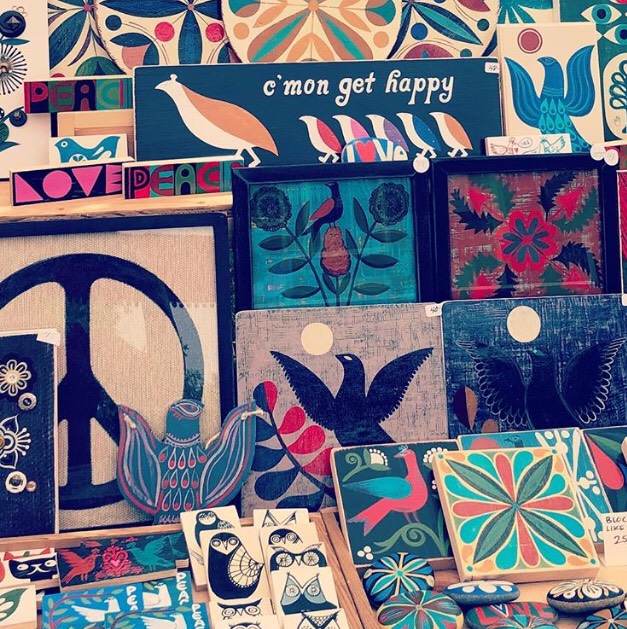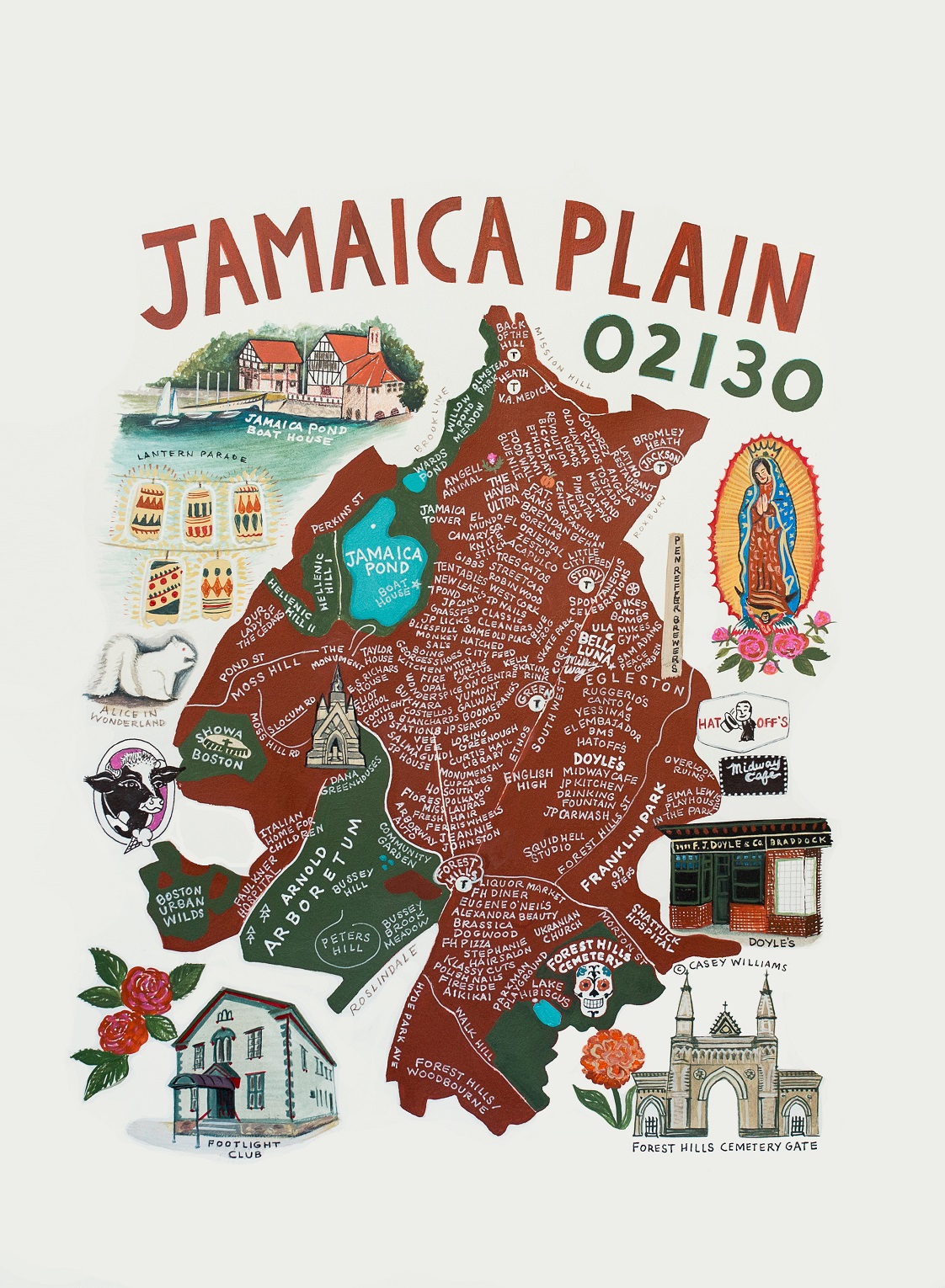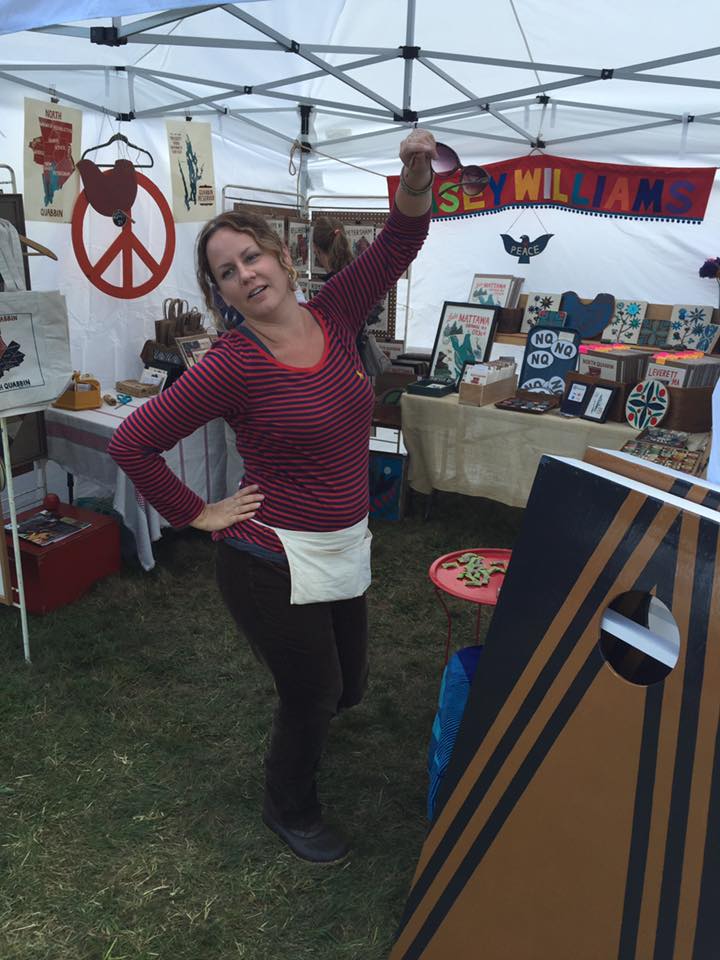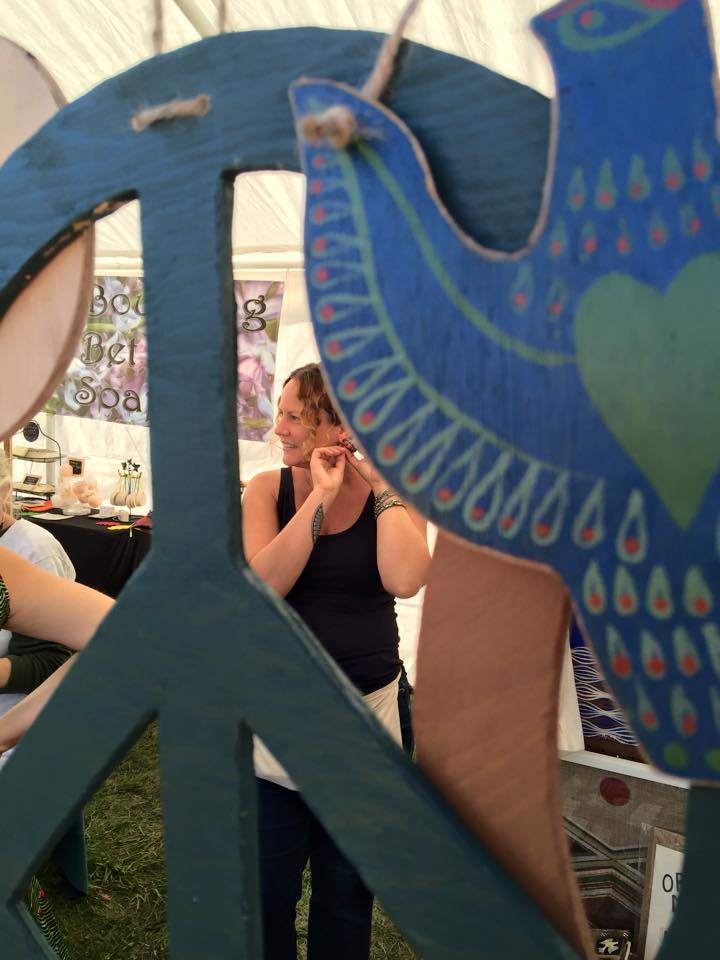 Image Credit:
Kirsten Spencer Photography
Getting in touch: BostonVoyager is built on recommendations from the community; it's how we uncover hidden gems, so if you know someone who deserves recognition please let us know here.