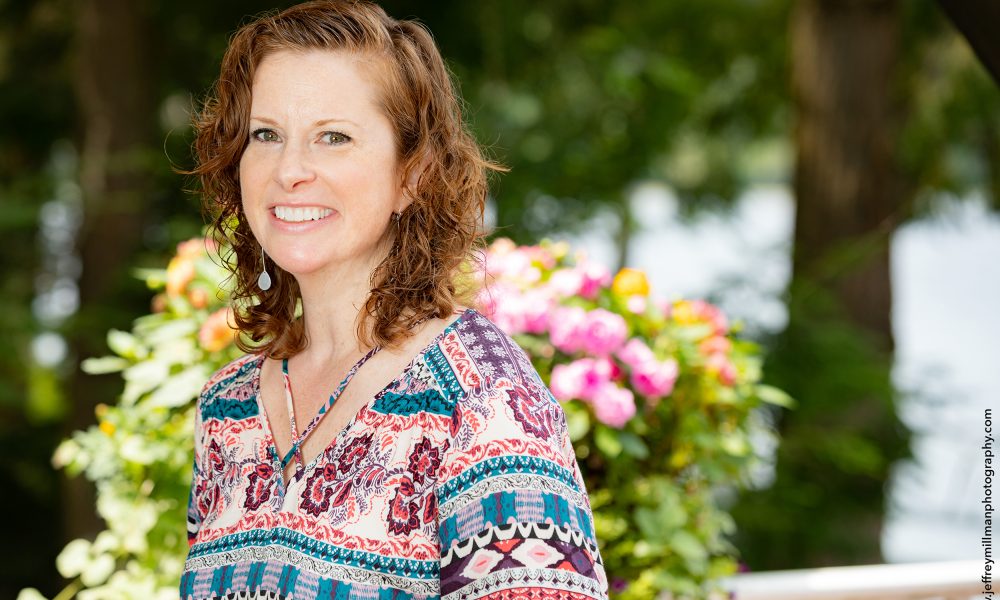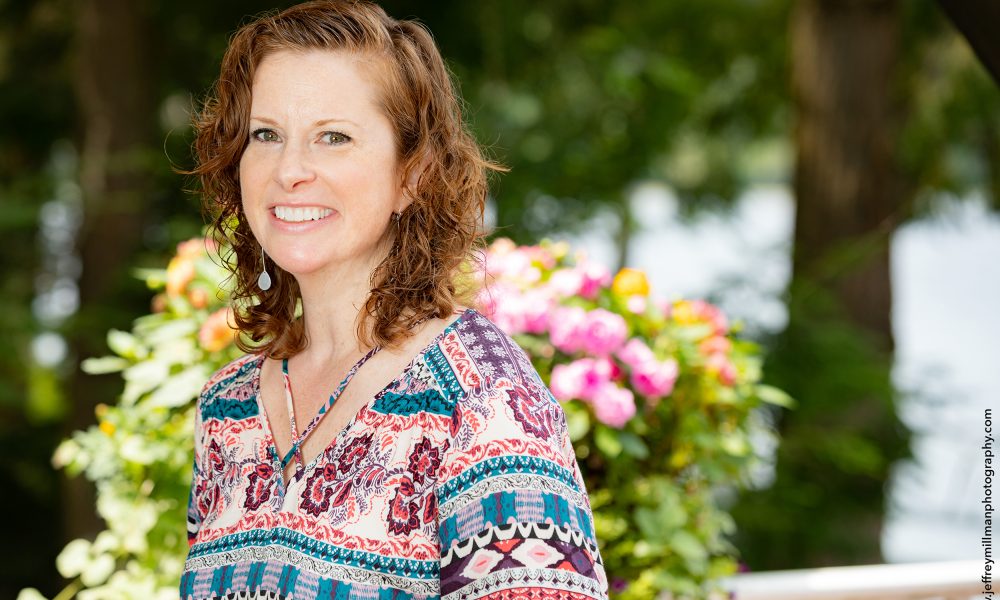 Today we'd like to introduce you to Sarah Carlson, a.k.a. Sassafrass.
Sarah, please kick things off for us by telling us about yourself and your journey so far.
It took a long time for me to find my visual voice! My earliest artistic memories are of putting pen to paper, and drawing the animals that lived on our small farm in central MA. I would draw on everything from miles of green spooled computer paper my dad brought home from his office, to the margins of my math homework in grade school, driving my teachers crazy. Becoming an art major in college was the obvious next step, and I decided to embark on a graphic design path. During this time, I started experimenting with text and images as art, and formed an appreciation for the poster art of the art nouveau period.
Following college my creativity became sporadic due to marriage, jobs, and other life events taking priority, until I made the decision to go to graduate school at BU in 2005. I took an exploration of painting class as part of my M.F.A. It was out of this environment that my focus on watercolor experimentation began. Early inspiration was drawn from glass objects, creating textures, and capturing light and color. After a divorce in 2011, I moved into a new apartment in Somerville. This was the start of what I call my art 'Renaissance.' My creative muse arrived, and Sassafrass Creations was born. Sassafrass was my nickname growing up and it seemed the most authentic way to sign my work and become my artist brand. I became involved with participating and volunteering with Somerville Open Studios, my confidence grew, and my artwork evolved from glass objects into more mixed media, abstract work. Recent years have brought more prolific work, and I'm branching out to social media and venues to promote my work out into the world.
Can you give our readers some background on your art?
I strive to create vibrant, organic landscapes that bring an unexpected visual surprise to the viewer. Nature and vibrant colors are my main sources of inspiration. I take artistic influences from the swirling abstract forms of Miró, the cutout paper shapes of Matisse, and the iridescent gold and ornate detail of Klimt. I also have a love for the retro shapes found in the 1940's and 50's.
The foundation of most of my work is mixed media; an abstract watercolor background, with any combination of cutout pieces, iridescent acrylic paint, and/or pen & ink. My earlier work was based on glass objects that tell a story to the audience. I put a twist on martini and wine glasses by placing them in multi-panel paintings that tell a little humorous story. Capturing light and using vivid color is all part of my process. Over the past five years, I've been combining the watercolor patterns of my backgrounds with organic shapes and lines. I play with cutouts of shapes and add in elements of gold or silver paint, and/or pen and ink. I name each piece according to its personality.
My process begins with a sketch and color planning. The background of all my paintings starts with a thick coat of watercolor and while it's wet I crumple up plastic wrap and place it on top. After 24 hours, I remove the plastic and voila, the result is the pattern you see. It's a surprise every time as no two are ever alike. Next, I decide on iridescent paint, shapes, and color. If there are cutout pieces, I lay those on top and rearrange them for several days or sometimes even weeks. I then glue the pieces on top and step away from the painting to allow it to 'marinate' for a few days until the piece tells me what the finishing touches will be. The paintings usually "tell" me what they need through the process. We fight, we break up, and then finally we get back together and the result is the finished piece.
I'd like people to escape reality when they experience my art. To be transported to an alternative dimension that makes the viewer forget the stress and fast pace of our world.
Any advice for aspiring or new artists?
It's never too late to create! I started to consistently design art in my 40's and I haven't looked back. Don't get frustrated with trying to make something, just start the process and see what it becomes. I started my artwork doing more realistic subjects, and it transformed into abstract, mixed media. Keep experimenting and evolve as an artist. Do what scares you and don't be afraid to take chances with your artwork and test your limits. Learn everything you can about what it takes to be an artist and the value of your work. One of the most important things you can do is join a community of artists. The best thing I did was to participate in Somerville Open Studios back in 2012. Through getting involved with this organization I have met so many local artists, who help me grow, push me creatively, and teach and share their knowledge.
I wish I had learned more of the business side of the art world. When I was in art school, we didn't have any classes offered on how to learn the basics of the art business such as taxes, bookkeeping, pricing, and promotion. Luckily, there are lots of resources available now thanks to the internet, and most of all talking with other local artists and taking advantage of resources available in the art community.
What's the best way for someone to check out your work and provide support?
I create my work right in my home studio in Somerville, MA, and I participate annually in Somerville Open Studios every May. On that weekend, I convert my apartment into a gallery and my work is on display for the public. This October I'm also involved with Arlington Open Studios. Last year I branched out and became more involved in art markets around the area. I display my art at local venues such as Workbar Union Second Saturdays, Boston Women's Market, and various holiday markets. I'm currently expanding my list of organizations to get involved in. The best way to support my work is to follow me on Instagram and Facebook, or contact me via email or my website. I send out quarterly emails to my followers that give a head's up of what Sassafrass is up to and future events. Give me a shout out anytime!
Contact Info: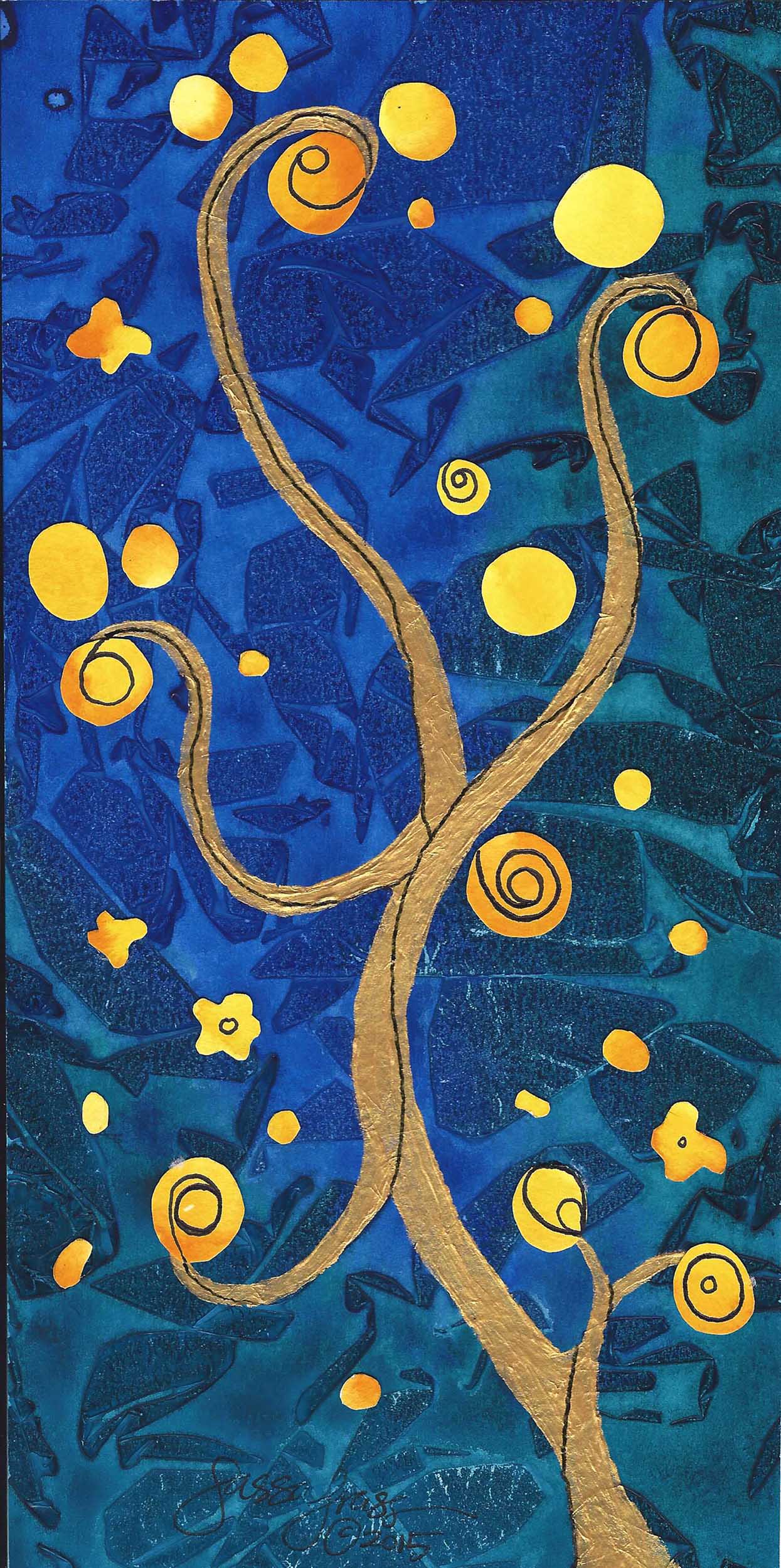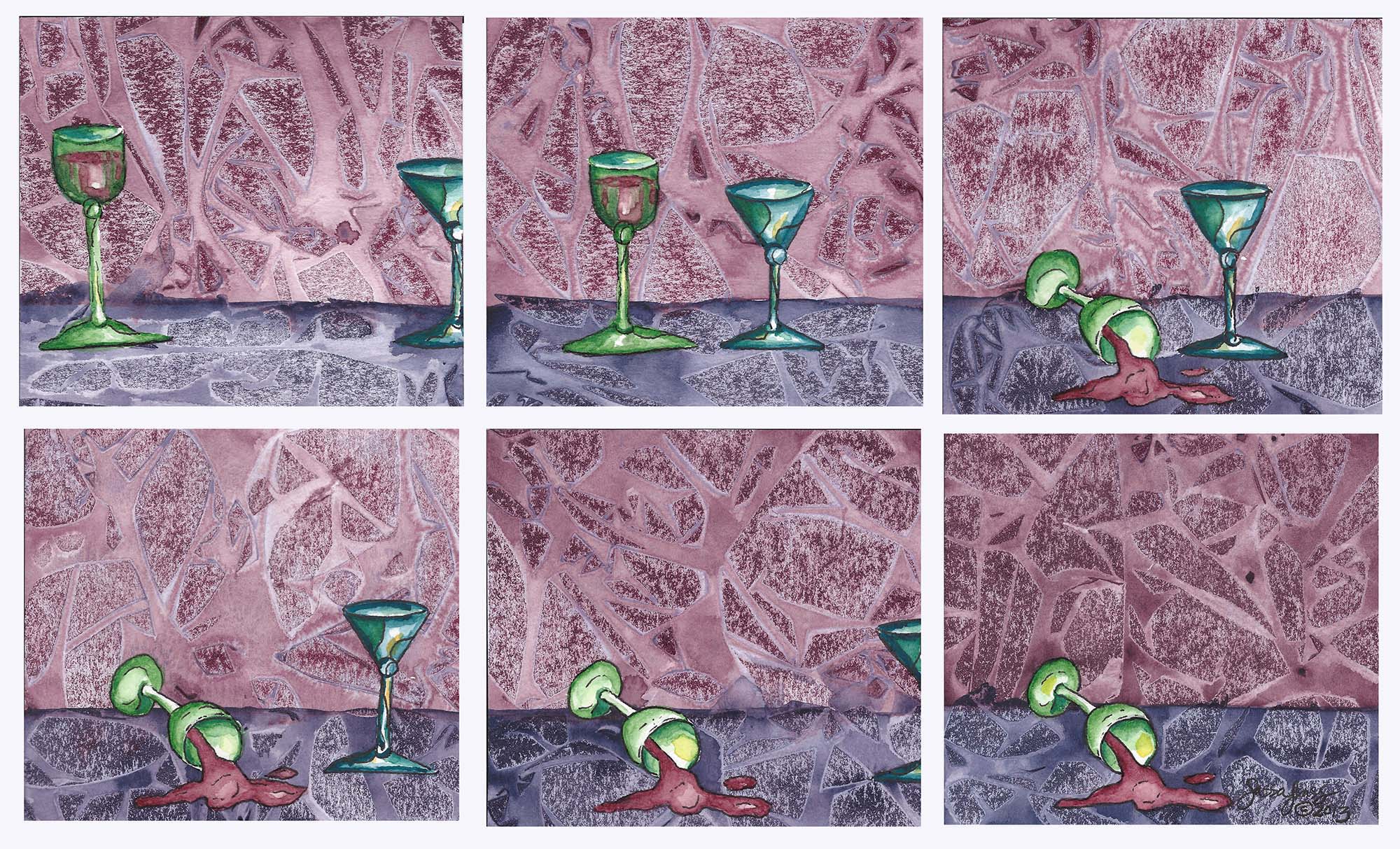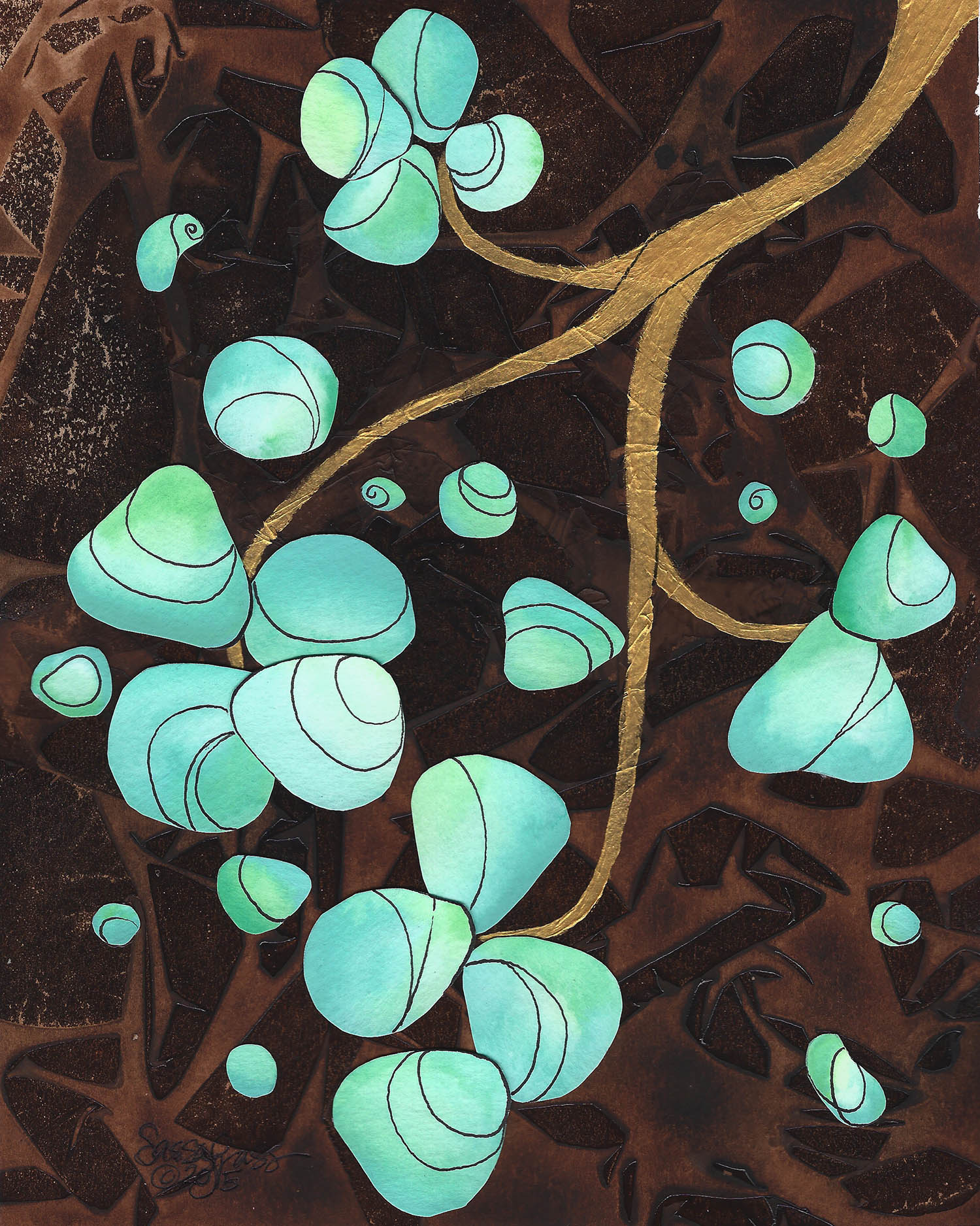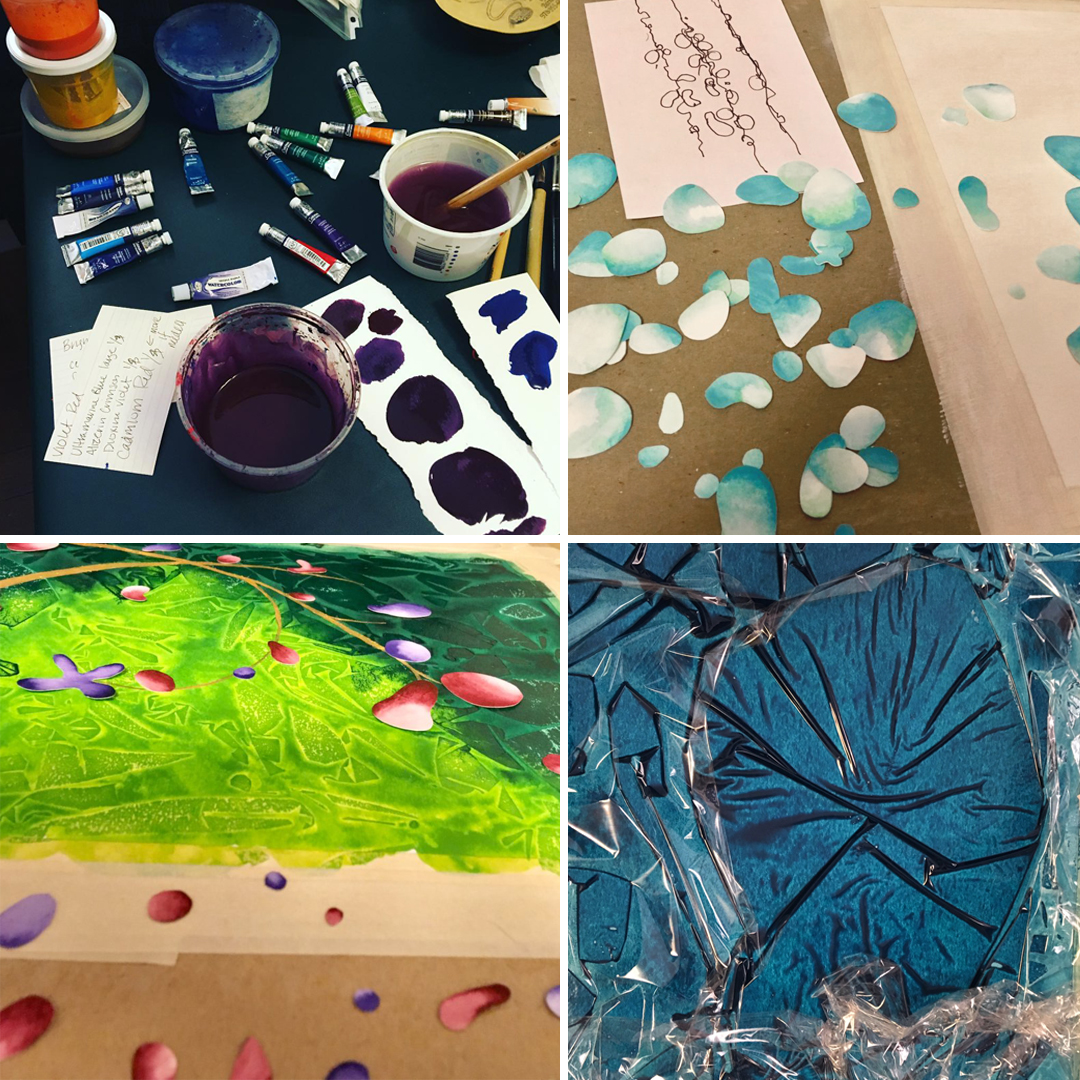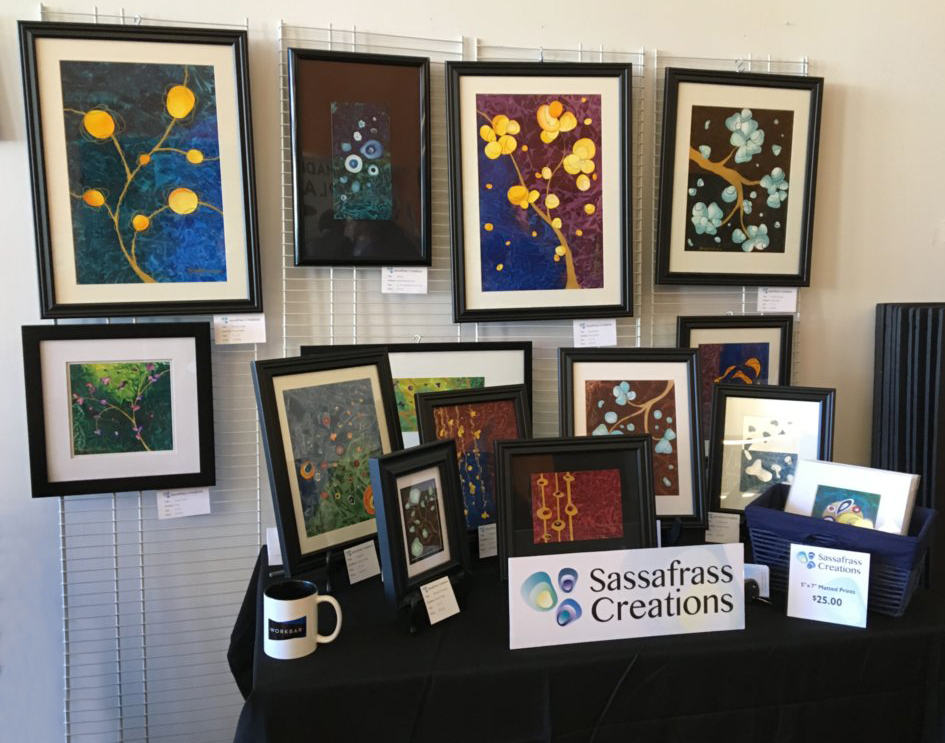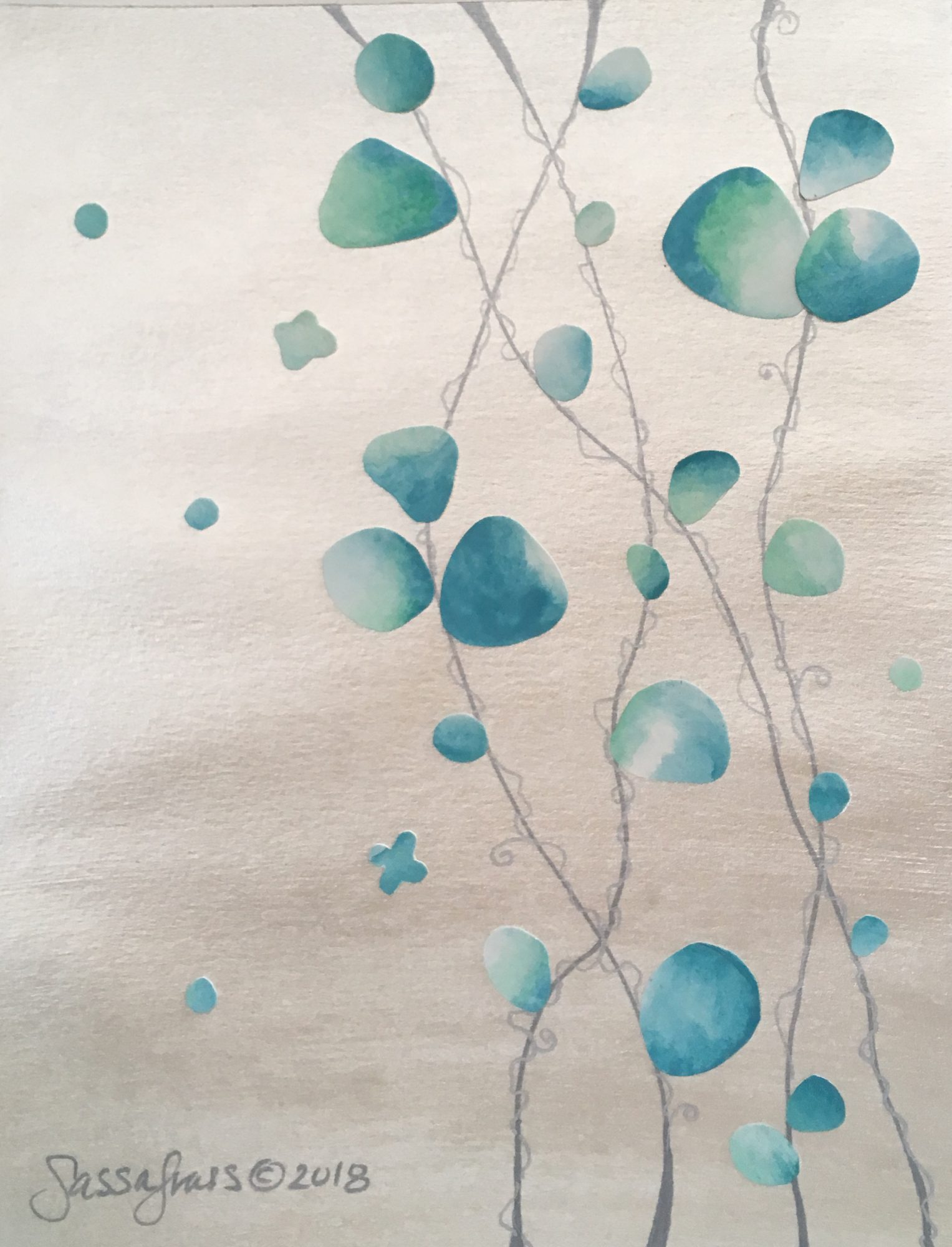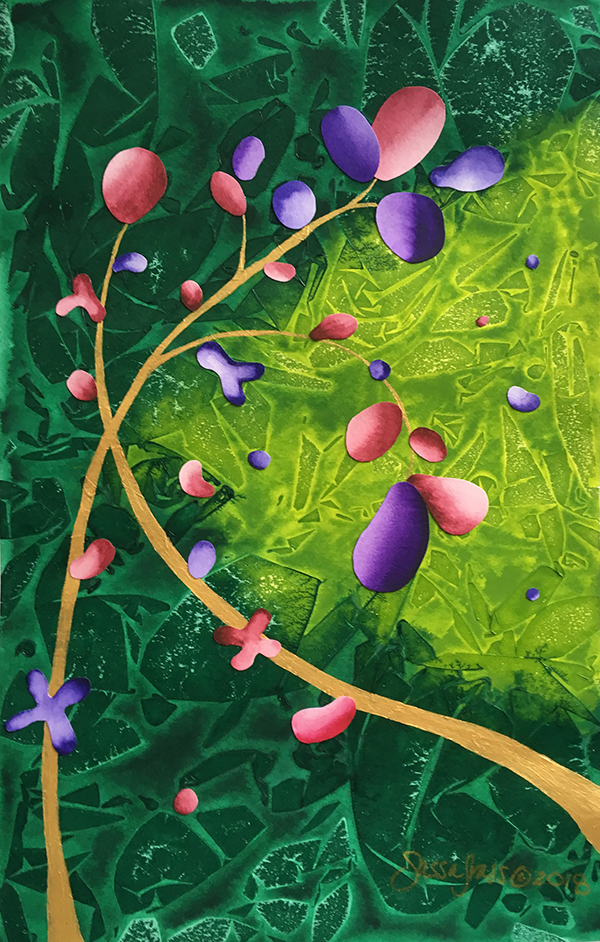 Image Credit:
Painting and process photos: Sassafrass Creations
Artist photo: Jeffrey Millman
Getting in touch: BostonVoyager is built on recommendations from the community; it's how we uncover hidden gems, so if you know someone who deserves recognition please let us know here.