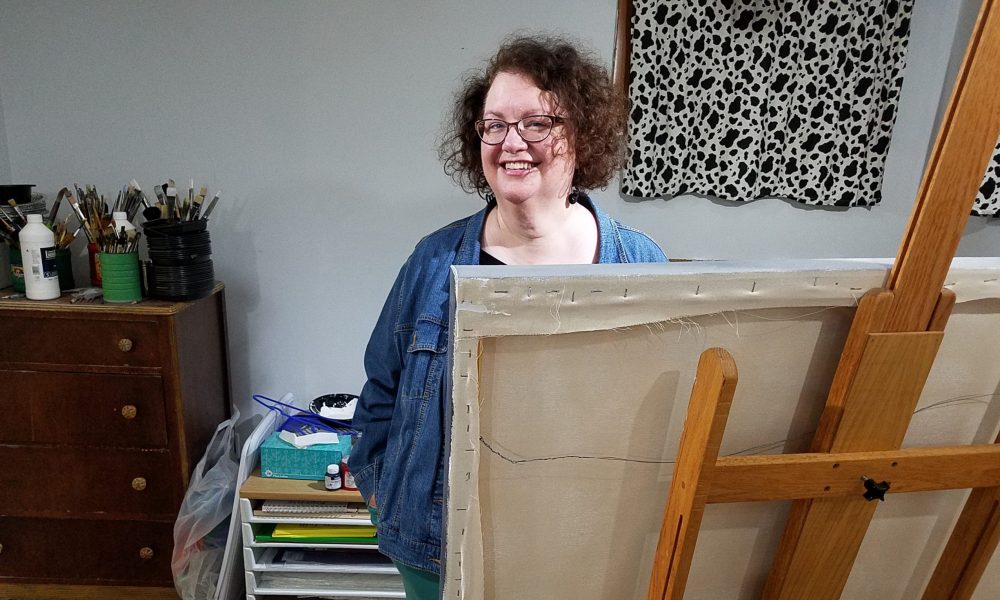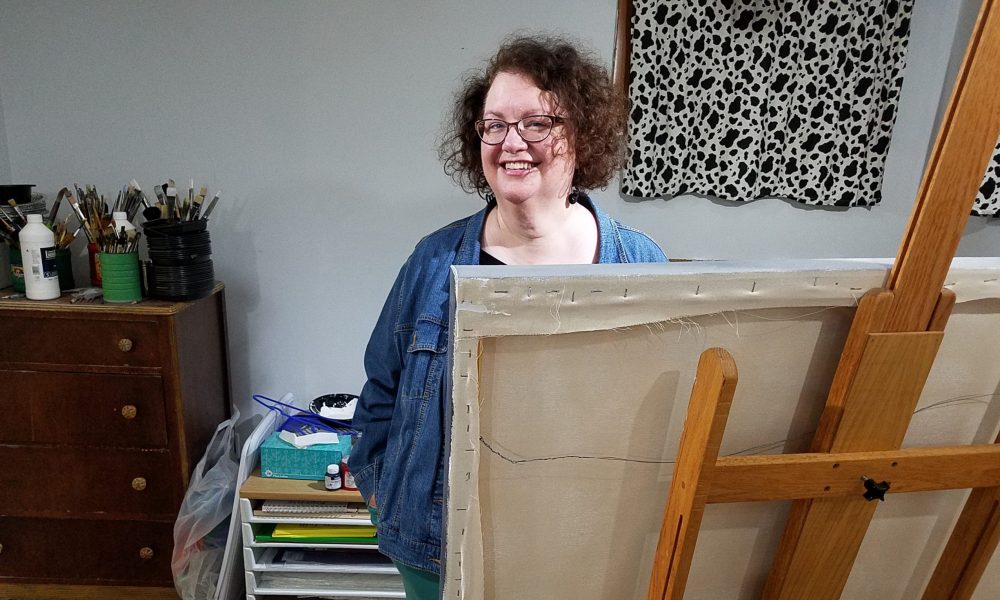 Today we'd like to introduce you to Marcia Santore.
Marcia, please kick things off for us by telling us about yourself and your journey so far.
It was always going to be painting. I prepared myself for this fact not by painting, but by spending 17 years drawing almost constantly. Drawing, and looking at paintings—in galleries, in museums, and in the art books on the coffee table. In college, I took my first painting class and fell in love with oil paint. (Someone on a podcast was talking about "signature smells" recently—mine is definitely turpentine.) And yet, today, I paint almost exclusively in acrylics—originally because I didn't want the oil and turpentine fumes in the house with my children, but now because I love the bright palette and the immediacy of acrylics. Even when my studio was outside of my home and I could paint in oil again (which I did), I kept gravitating back to acrylics.
A few years ago, I was thinking about these sort-of-abstract, noncontinuous, nonrepetitive patterns that would show up in my paintings, either around the primary images or building the primary images. I felt like I needed to spend time alone with just those marks and started a series on paper that I ended up calling Composite Rhythms. After an adventure involving raccoons and yellow goo dripping from the ceiling of my studio (it's a long story), I had to put my materials in storage for a couple of months. After that enforced break from painting, this new series came pouring out—a group of gestural, linear, colorful abstract paintings based in bodily movement—clearly mine, yet different. It was amazing—just me, the brush, the paint, the canvas, putting colors next to colors. The first one was Dance of Discernment—the name came to me in a dream—and that seems appropriate, somehow, for these works.
The Dance of … series itself may be complete, but this new abstract work is continuing. Right now, things are getting very horizontal. I'll be interested to see where it goes.
Can you give our readers some background on your art?
I make paintings. I love color and movement. Sometimes there is a reference to something recognizable: an imagined place, a mythical character, an animal, an action. Sometimes there is a more abstract reference to a motion or an emotion. These tend to be more invocation than evocation. I don't think an artwork is really complete without viewers bringing their own experience to their perception of a piece. So, spend time with them, let your mind wander in and around and discover things, ask yourself about a particular mark. What it would feel like to make that mark? What does this color do next to that color? What does it mean when Medusa looks back over her shoulder and you catch the glint in her eye? What does it mean that a woman is whirling with multiple legs and two babies under her arms? Why do these lines jump this way around the canvas? Or coil up that way? What do you feel when you look into it? Feel the movement. Let your body wonder how it feels to create those shapes in the world. Feel the emotions that this painting brings up in you. Dance with me.
What would you recommend to an artist new to the city, or to art, in terms of meeting and connecting with other artists and creatives?
Being an artist can be lonely, but it doesn't have to be. I find it very easy to be on my own in the studio—too easy. I knew that I needed colleagues—particularly, friendly colleagues—but when I first moved to New England, I didn't know anybody. I joined the New Hampshire chapter of the Women's Caucus for Art and met the most amazing women who were making all kinds of art. It has been a wonderful experience to get to spend time and work with this group. I've learned a lot about exhibitions and felt supported in all the things artists need to do to advocate for their work. I also write about artists, for Artscope magazine and for my blog artYOP! (at www.artyop.com), so that has given me a reason to introduce myself to artists I wouldn't otherwise meet. I love to talk to other artists and hear their stories and see what they're doing. Instagram is great—it's full of images, and it's a wonderful way to become familiar with other artists and their work. It's also pretty cool to see who's looking at your work, too!
What's the best way for someone to check out your work and provide support?
The best place to see my artwork would be in your home or your workplace, over time. (That's not just a sales pitch—living with paintings over time provides a much deeper experience than walking past them in a gallery or museum.) I believe in art as an act of communication between artist and viewer, so I make a point of showing my work as often and in as many places as possible. You can also see my paintings on my website (www.marciasantore.com), Instagram (@marciasantore), or on my Facebook page at Marcia Santore-Artist. I have a mailing list to let people know where I'm showing next and other projects I'm working on (sign up through the website). To buy paintings, go to the website and use the contact page to reach me directly.
Contact Info: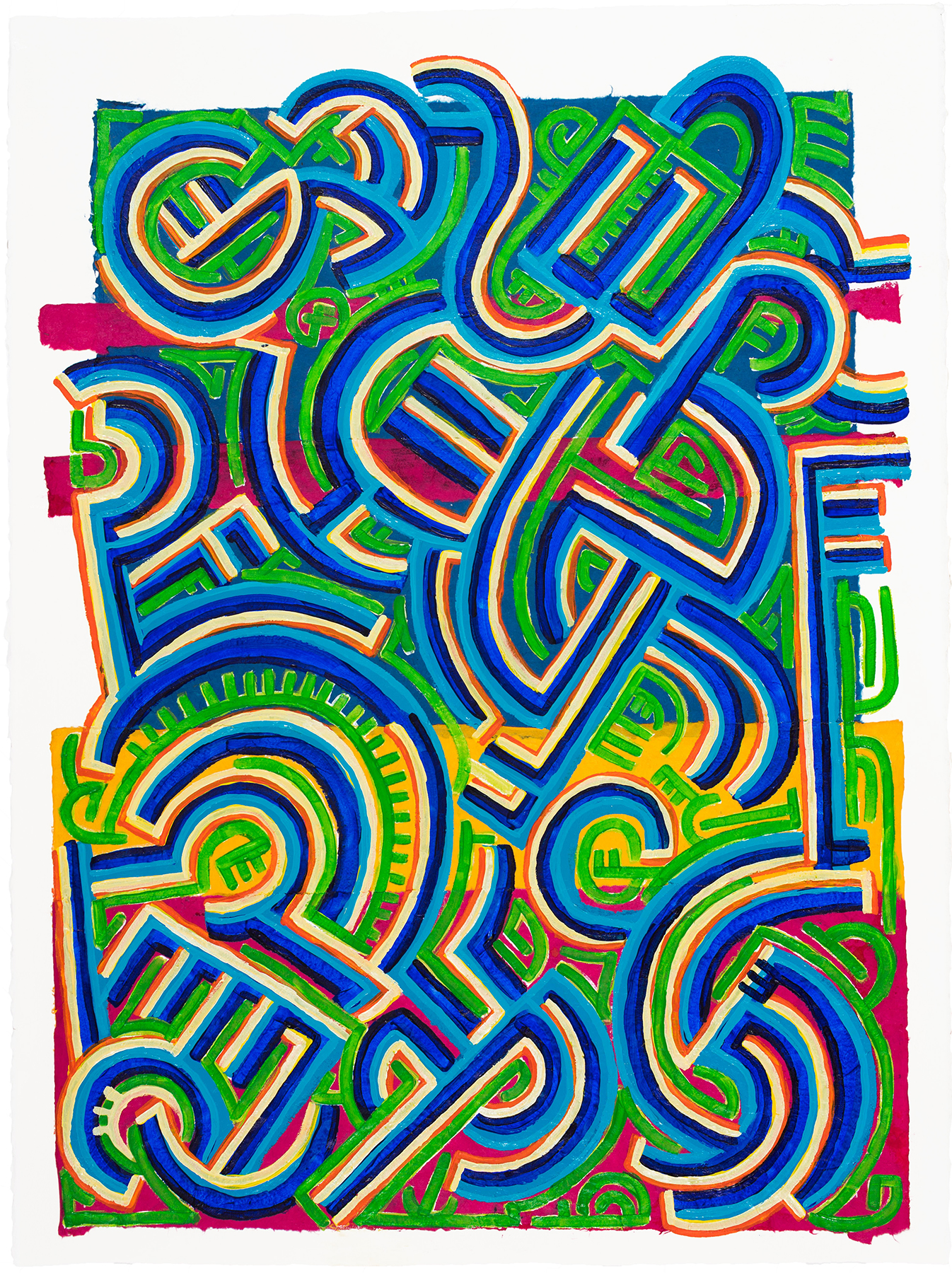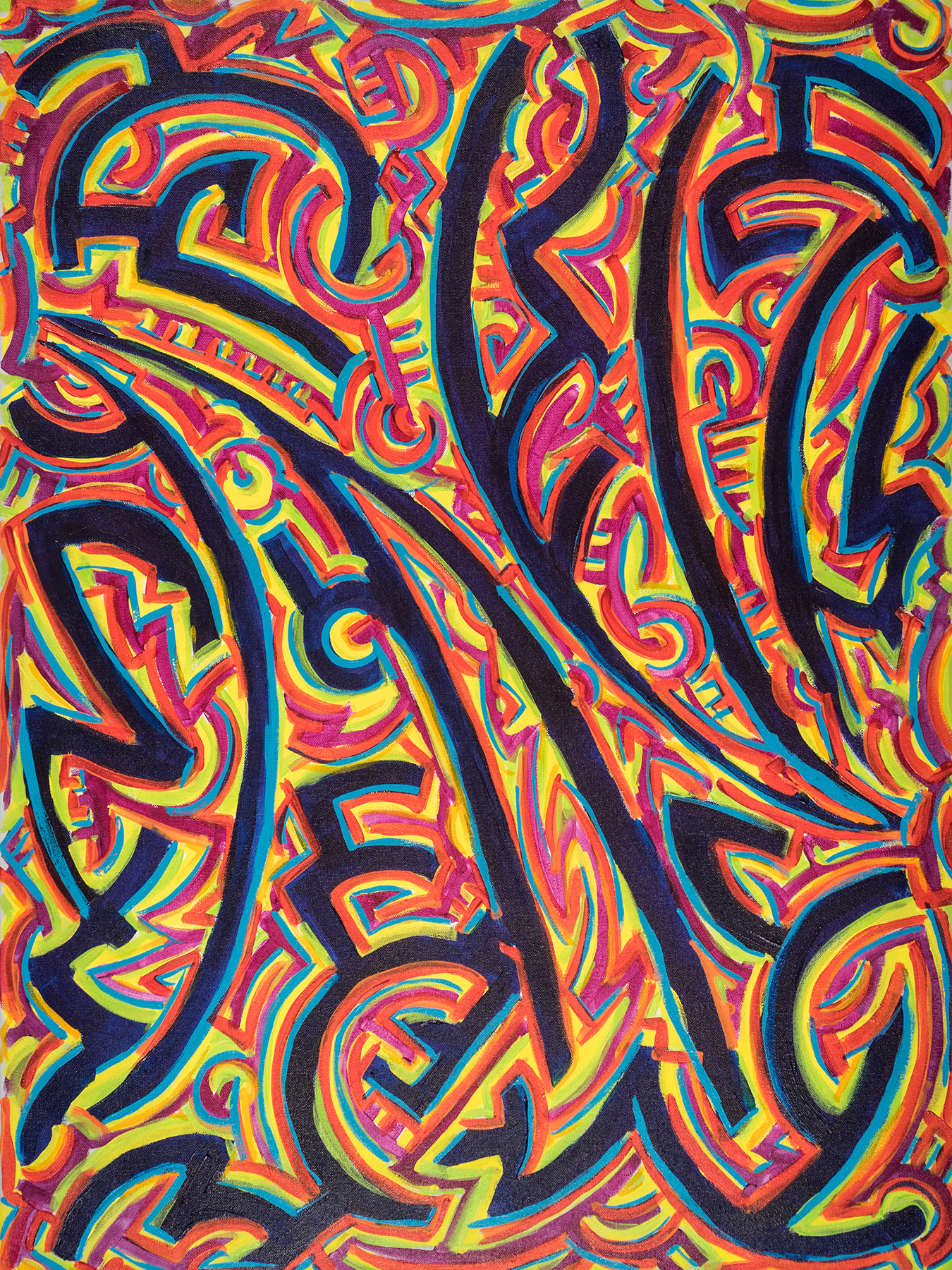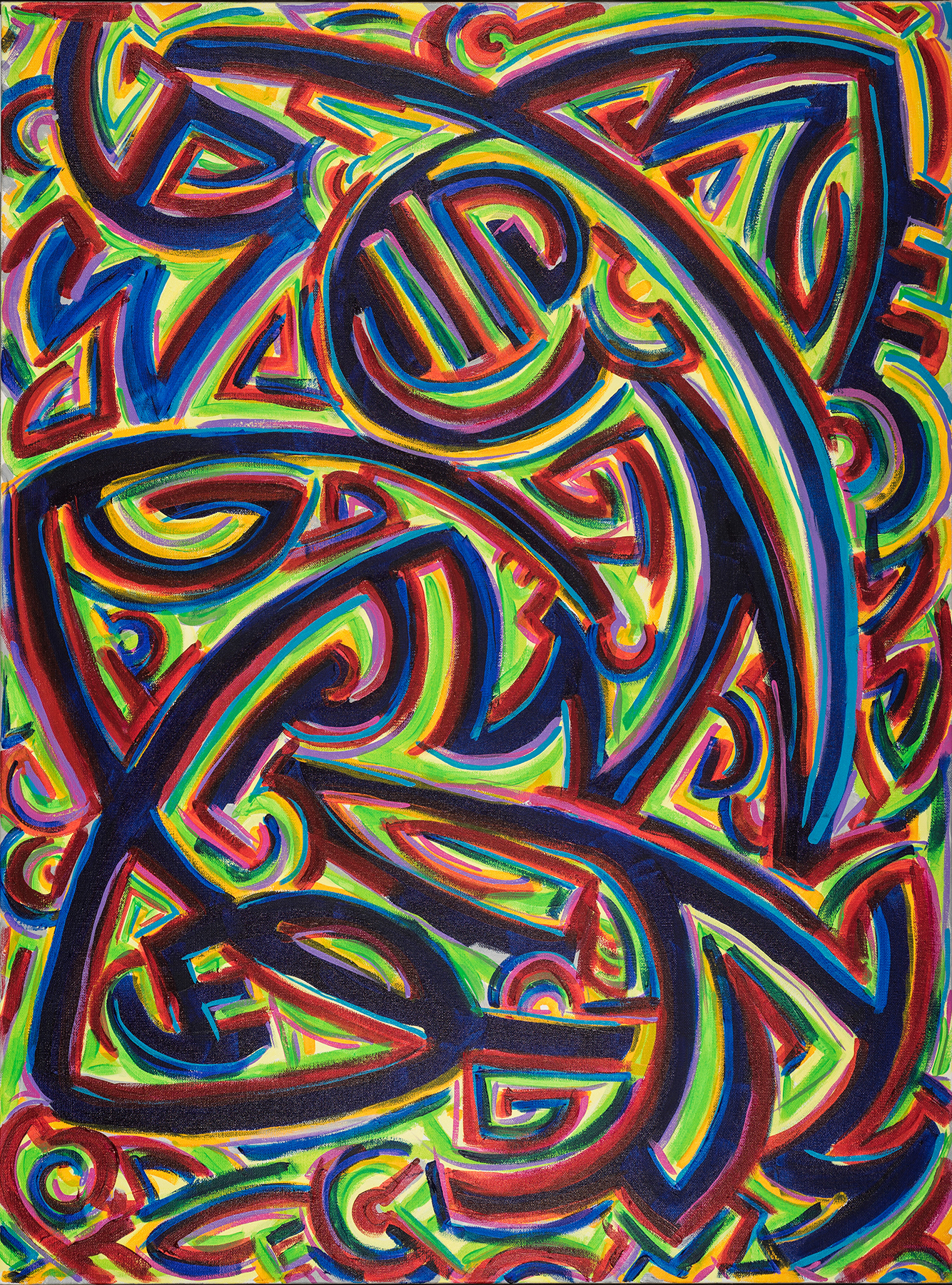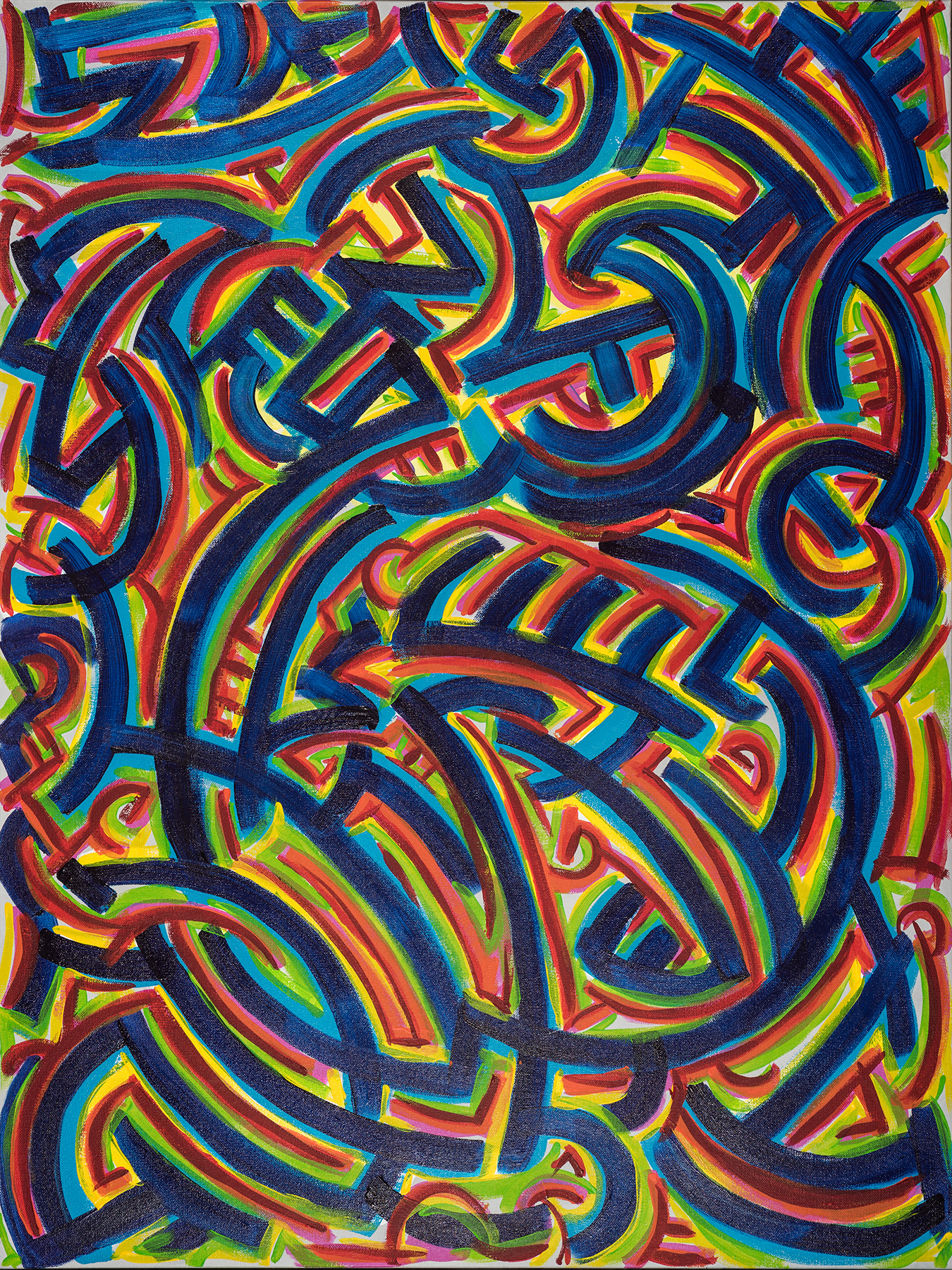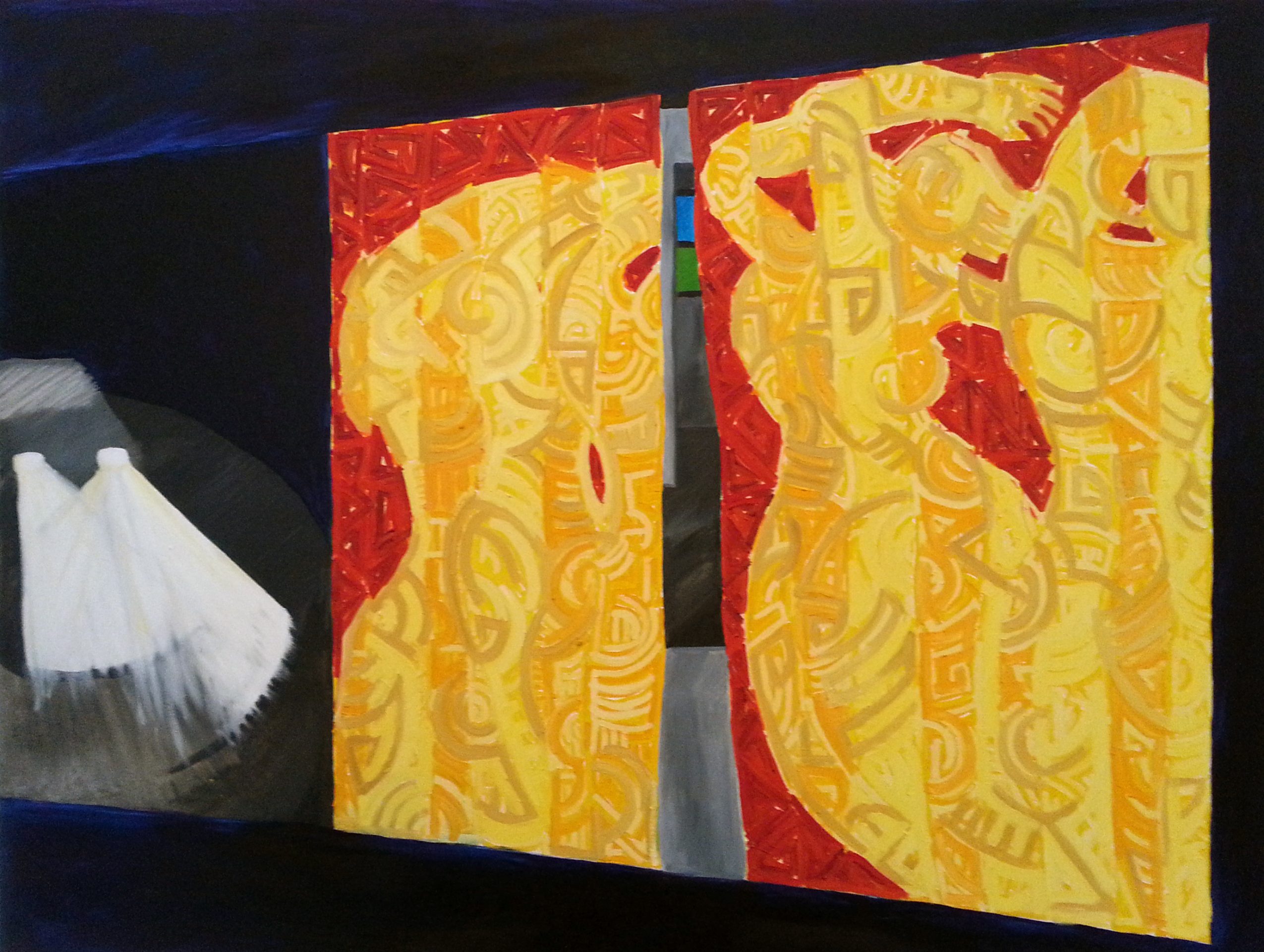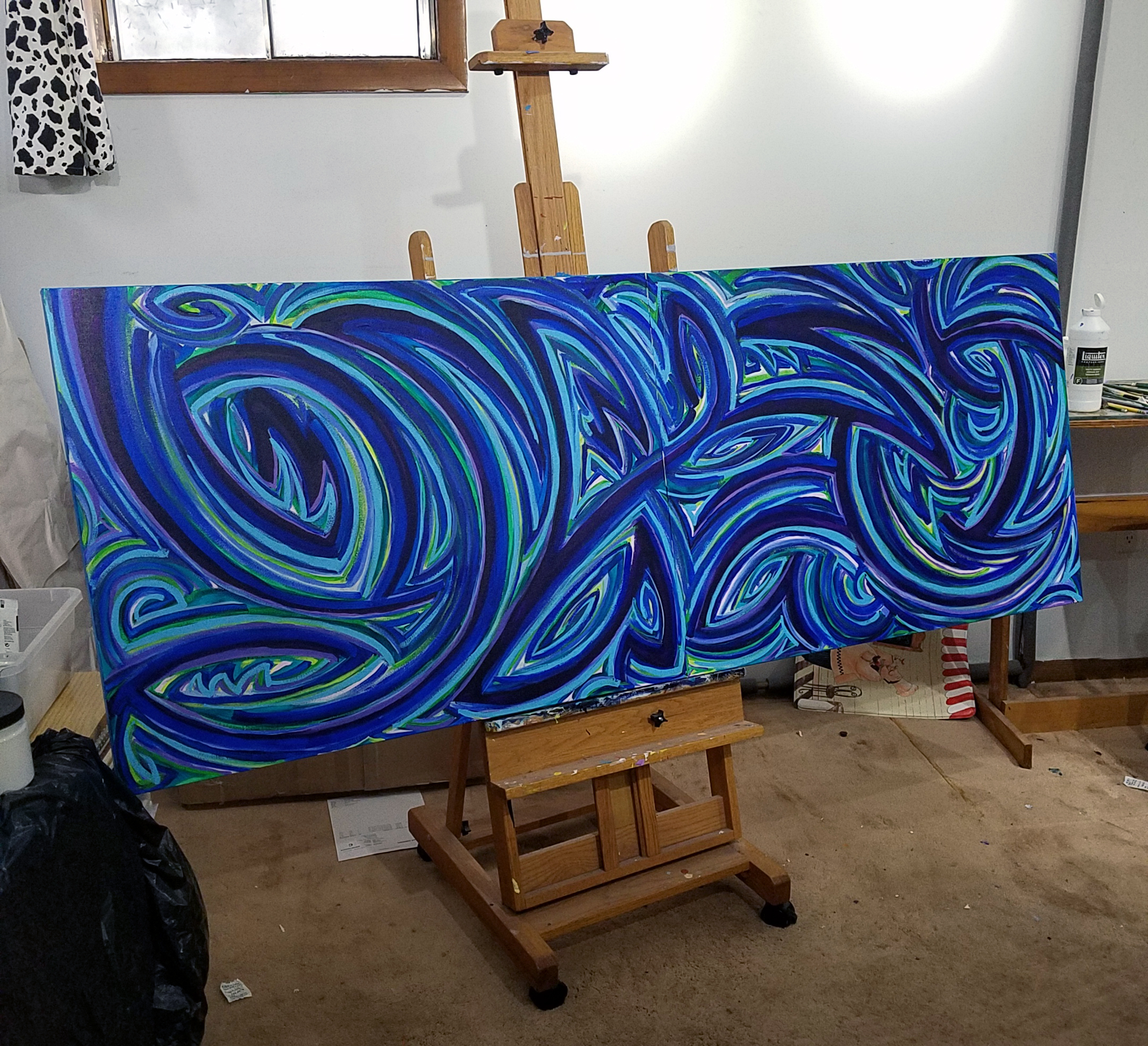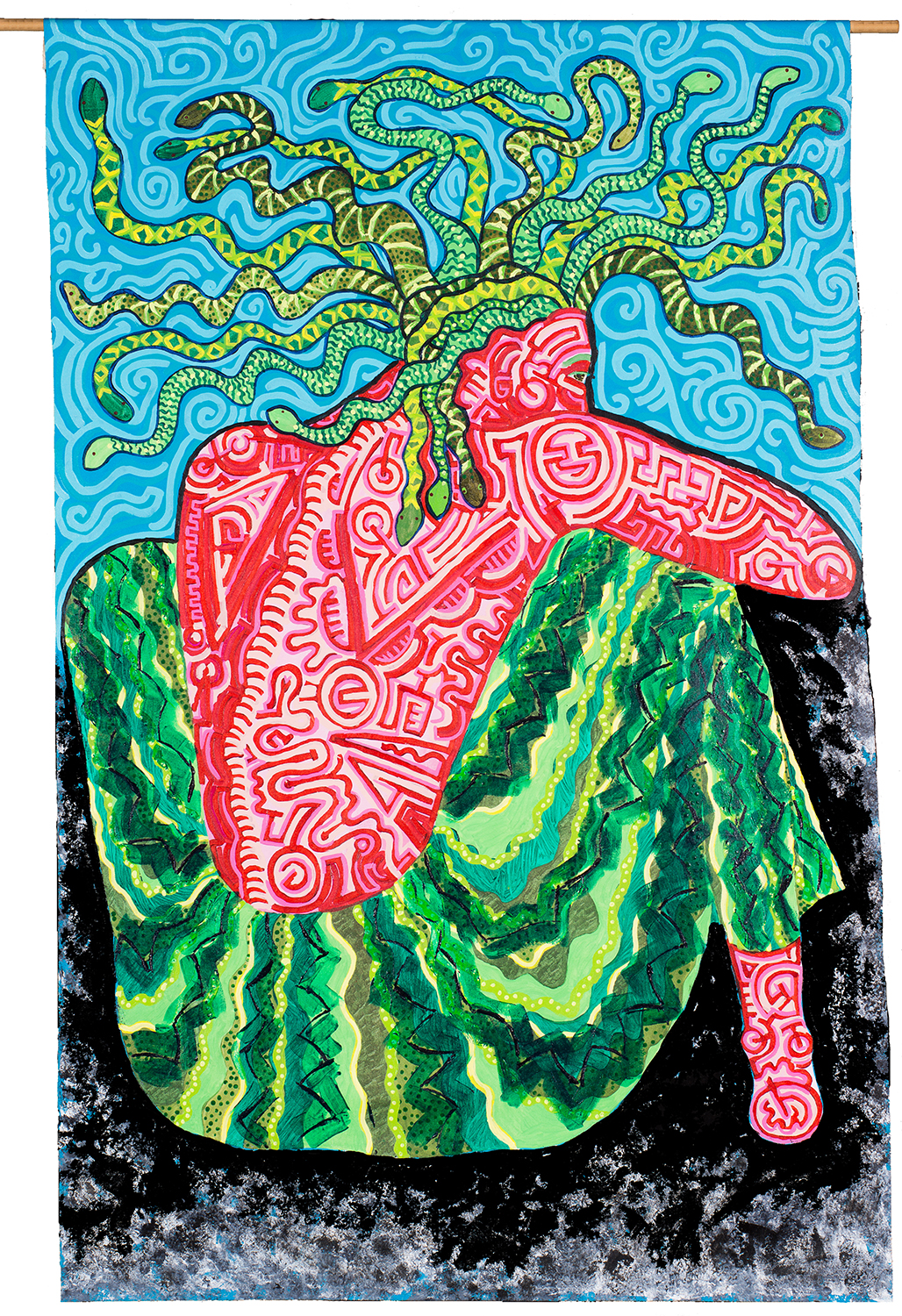 Image Credit:
In-studio images of the artist and the painting Tempest, and of the Pattern in Motion exhibition courtesy Marcia Santore. All other photographs by John Anderson, On the Spot Photography.
Getting in touch: BostonVoyager is built on recommendations from the community; it's how we uncover hidden gems, so if you know someone who deserves recognition please let us know here.