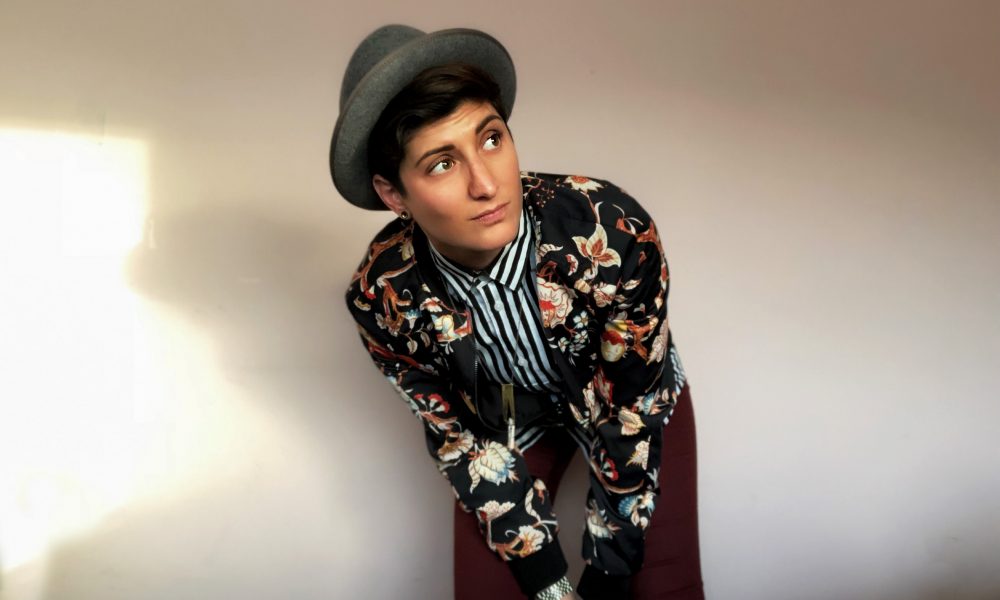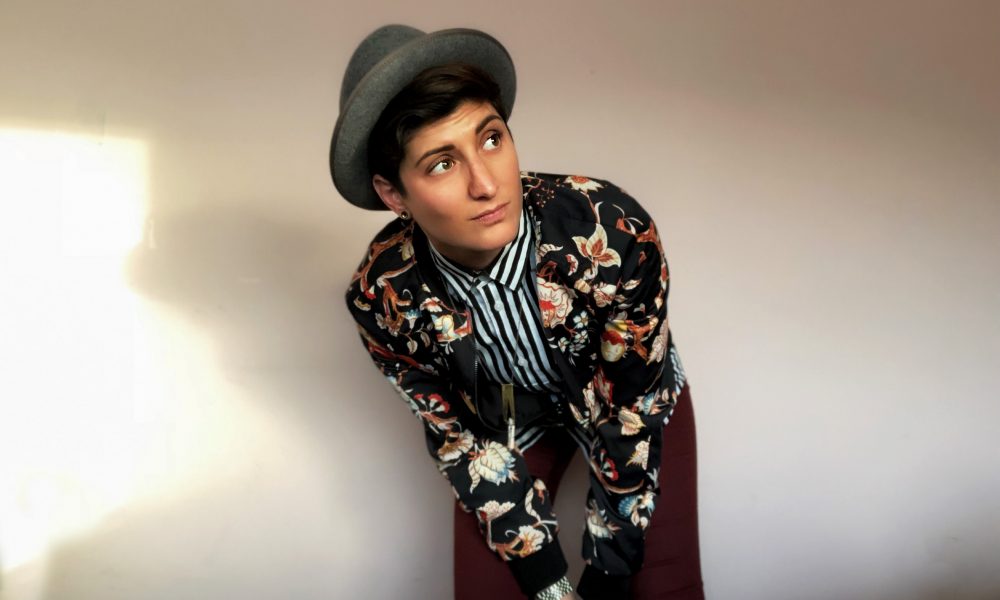 Today we'd like to introduce you to Chloe Rubenstein.
Chloe, please kick things off for us by telling us about yourself and your journey so far.
My first experience drawing on walls happened in high school when my family was re-doing our kitchen. The drywall had been knocked down, and the entire place was gutted, all that remained was the wood that held the kitchen together. One day after school I came home and drew pigs all over the wood that would soon be covered by a new wall. The thrill of creating on a surface other than paper instantly came to life inside of me.
I went to college in Washington D.C. at American University. After a few years at American, I transferred to the Corcoran College of Art and Design, a tiny art school in the basement of the notorious Corcoran Gallery of Art that sits right across the street of the White House. I started focusing on painting in 2013 and instantly fell in love with creating art on big canvasses.
Going to school and working full-time in busy restaurants and bars created a lot of opportunities to meet new people in the art world and the restaurant industry. In 2014, I was approached to paint a wall in a restaurant that was about to open across the street from where I worked. Completing the project built the confidence I needed to start going out to my favorite bars and restaurants and ask them if I could paint in their spaces and if they believed in me enough to also pay me to do so.
Since I was still in school and had assignments that needed to be completed, I found ways to make the work I created not only help me build a name for myself in the DC area, but also fulfill the requirements of the assignments I had at hand. This made my teachers crazy, but I saw it as the beginning of my own personal creative agency.
My work was well received, and I quickly began to have people ask me to create work for them left and right. Since Then I have created murals in Seattle, Los Angeles, Washington DC, Oakland, Austin, San Francisco, and Boston. I have had a painting featured in an exhibit in Milan, Italy, prints hung proudly in Berlin, and art adorning the walls of patrons all over the US.
Can you give our readers some background on your art?
For the most part, my art revolves around, humor, bad puns, animals, and the physical space I am in. It can be cute and kid-friendly but also have underlying satire that appeals to adults. My murals are for the most part site-specific and very colorful. The mediums I work in are spray paint, acrylic paint, watercolor, pen and ink, and various forms of printmaking.
When I make murals for clients, my main goal is to make them feel like they were part of the creative process. It is important for me to build a relationship with the client that is both friendly and professional. This allows us to generate an idea that they love with a sprinkle of my imagination. Sitting down and brainstorming with someone helps me learn what they are all about and inspires me to create something that truly resonates with them and their personality. I ask them to share colors, quotes, words, emotions, visuals, and personal stories with me. Obtaining this information helps me hit the ground running.
I hope for all those who view my art to feel a departure from the space they are in. Whether I am eliciting a laugh or a perfect selfie opportunity, my goal is to make something that people enjoy being around. Even when working with more serious topics, as I do with some of my illustrations, there is always a degree of humor to balance out the absurdity or intensity of the situation. I believe that providing a light-hearted character to an important message can be very effective in opening the eyes of those who take the time to take it in.
Artists rarely, if ever pursue art for the money. Nonetheless, we all have bills and responsibilities and many aspiring artists are discouraged from pursuing art due to financial reasons. Any advice or thoughts you'd like to share with prospective artists?
Financial challenges are the hardest part of being an artist. Art takes time to create, but it also takes lots of time to conceive. I have always either been in school, working full time, or doing both. Even with a crazy schedule, it is essential to find the time to be creative. If it's a sketch before bed, or ten minutes of doodles on a lunch break, these little things will keep your artistic cranks turning. My favorite time to doodle is when I am in meetings at my day job. It helps me focus on what we are talking about, and also exercises the right side of my brain. Sometimes those little doodles even turn into much bigger ideas.
If you are looking to make some money with your work, reach out to other artists who might need help completing a project. They may pay you or at least introduce you to whoever is paying them. Artists want to help other artists. Most of us don't have the money but might know people who do.
I encourage people to do what I did. Go to people who you think would like your stuff and ask them if they would pay you for it. The worst thing that happens is they say no. Even if someone says no, they will remember you as that person who had the guts to ask. One day they may want art, and you might be the first person they think of when they do.
Submitting your art to magazines is another excellent way to get a little cash here and there. I am the Art Director of a queer online magazine called Argot (www.argotmagazine.com). We receive submissions from artists all the time and are happy to pay them for the work they do.
Lastly, a website, an Instagram, and business cards are key! Using the right hashtags on Instagram has helped me sell a lot of my work. Having a business card on hand to give out whenever the opportunity arises can create a great impression. Even if you feel like you don't have your life together, a business card makes it look like you do!
What's the best way for someone to check out your work and provide support?
I have a few projects in the works in the Cambridge and Boston area that will be wrapping up. Other works can be seen in Seattle, Washington DC, San Francisco, and Oakland. Right now, my newest mural can be viewed at the incredible Lamplighter Brewery on Broadway in Cambridge, MA. People can also see my work on my website www.chloerubenstein.com or my Instagram @crubens01.
Contact Info: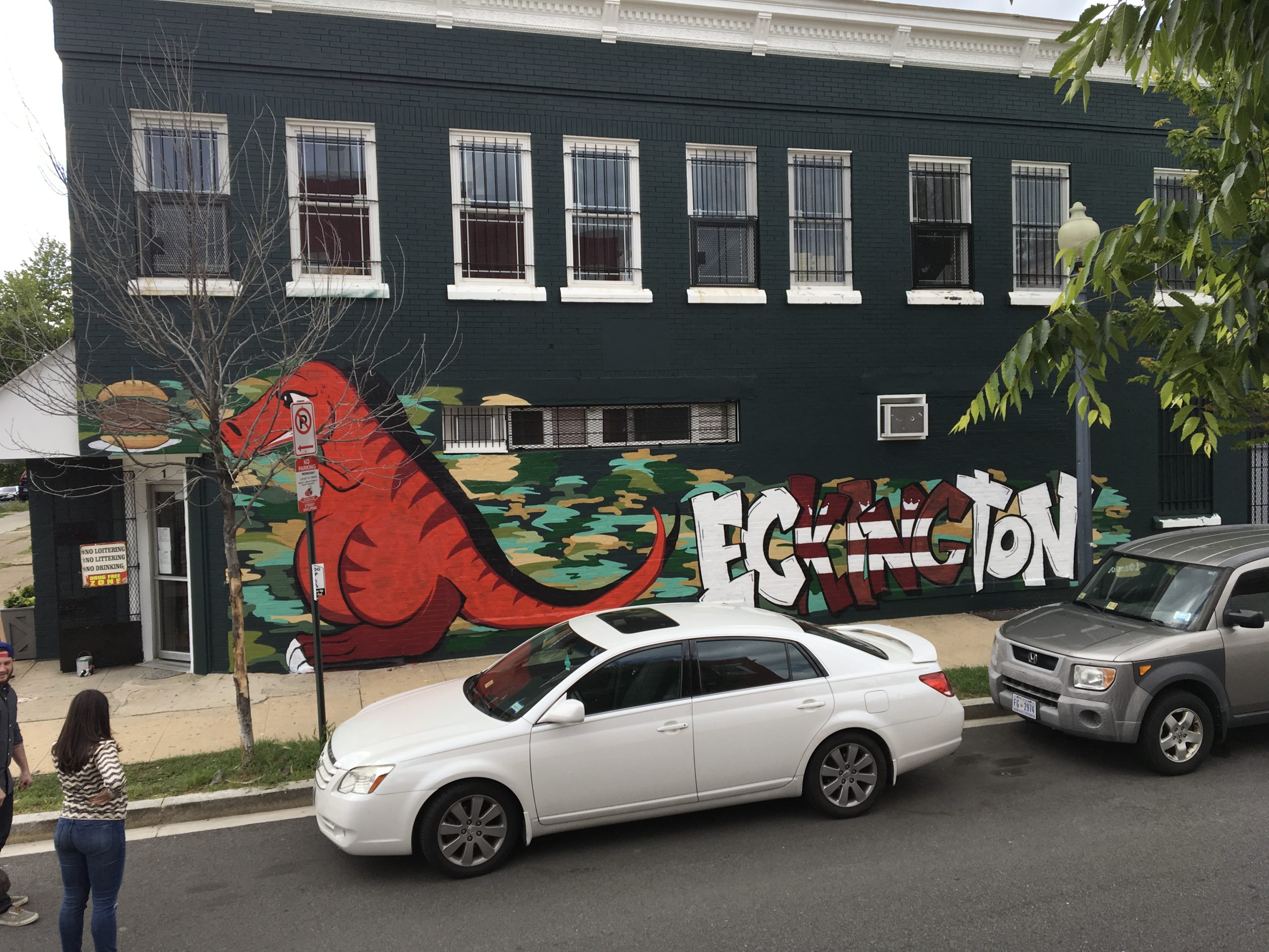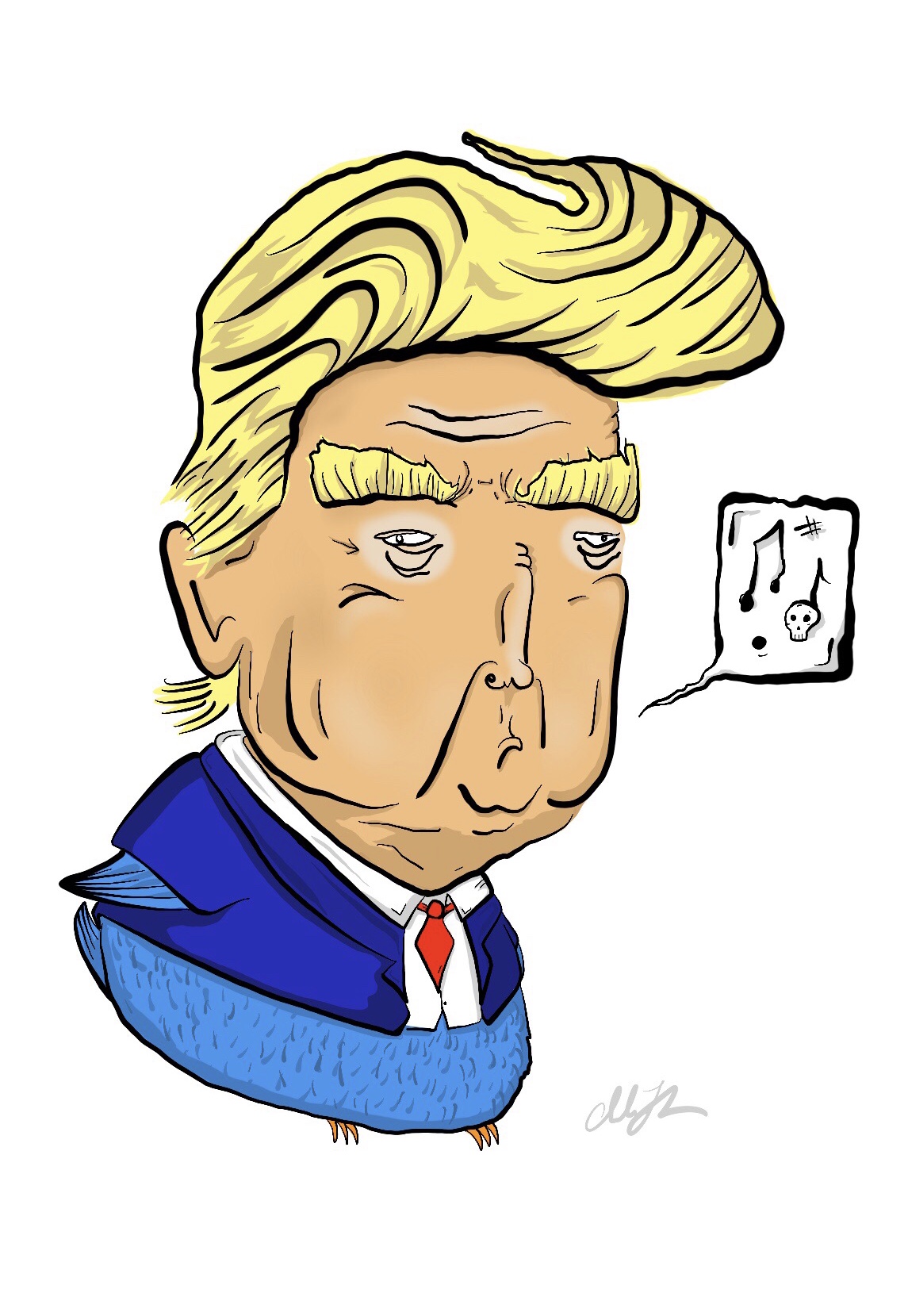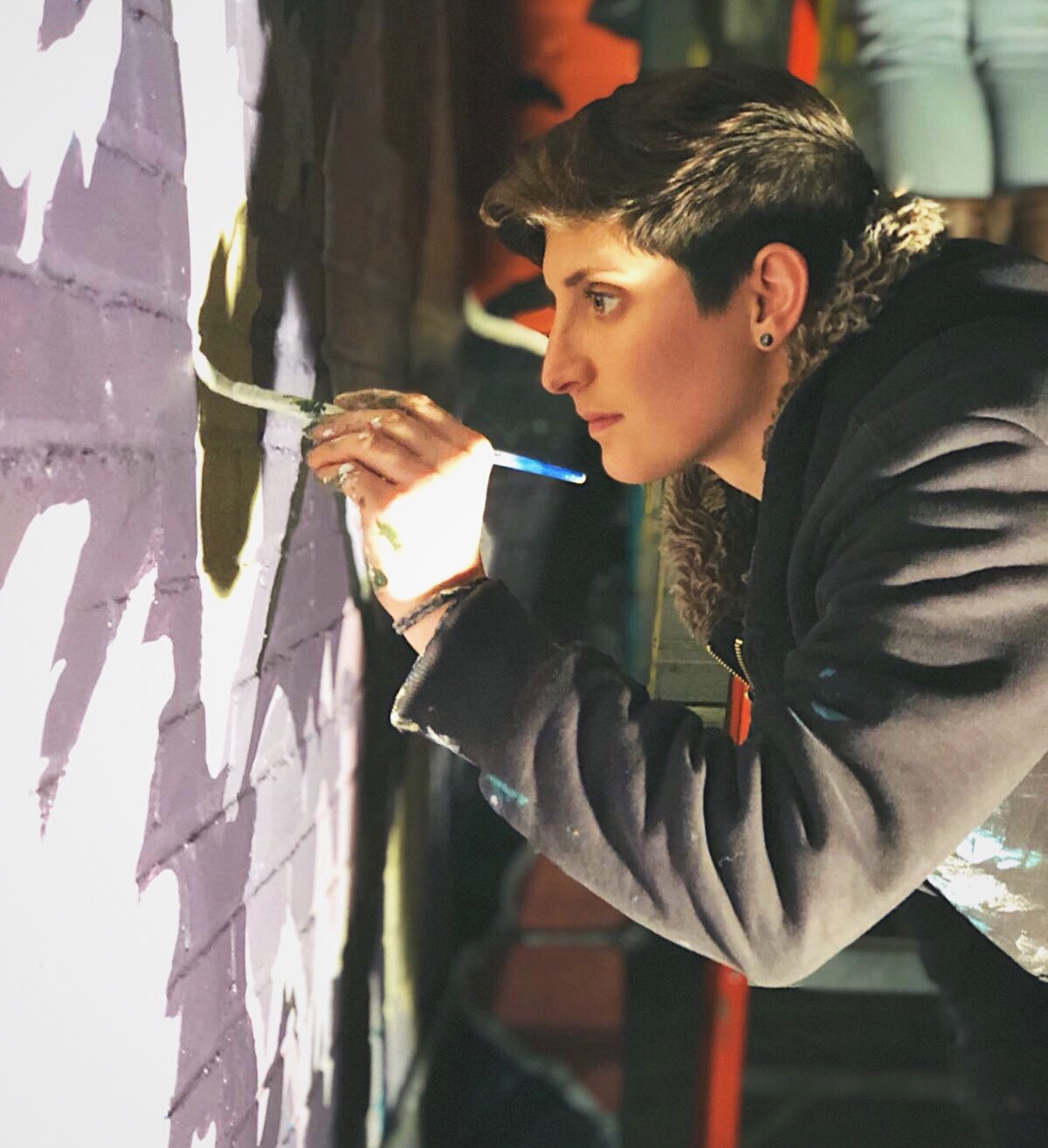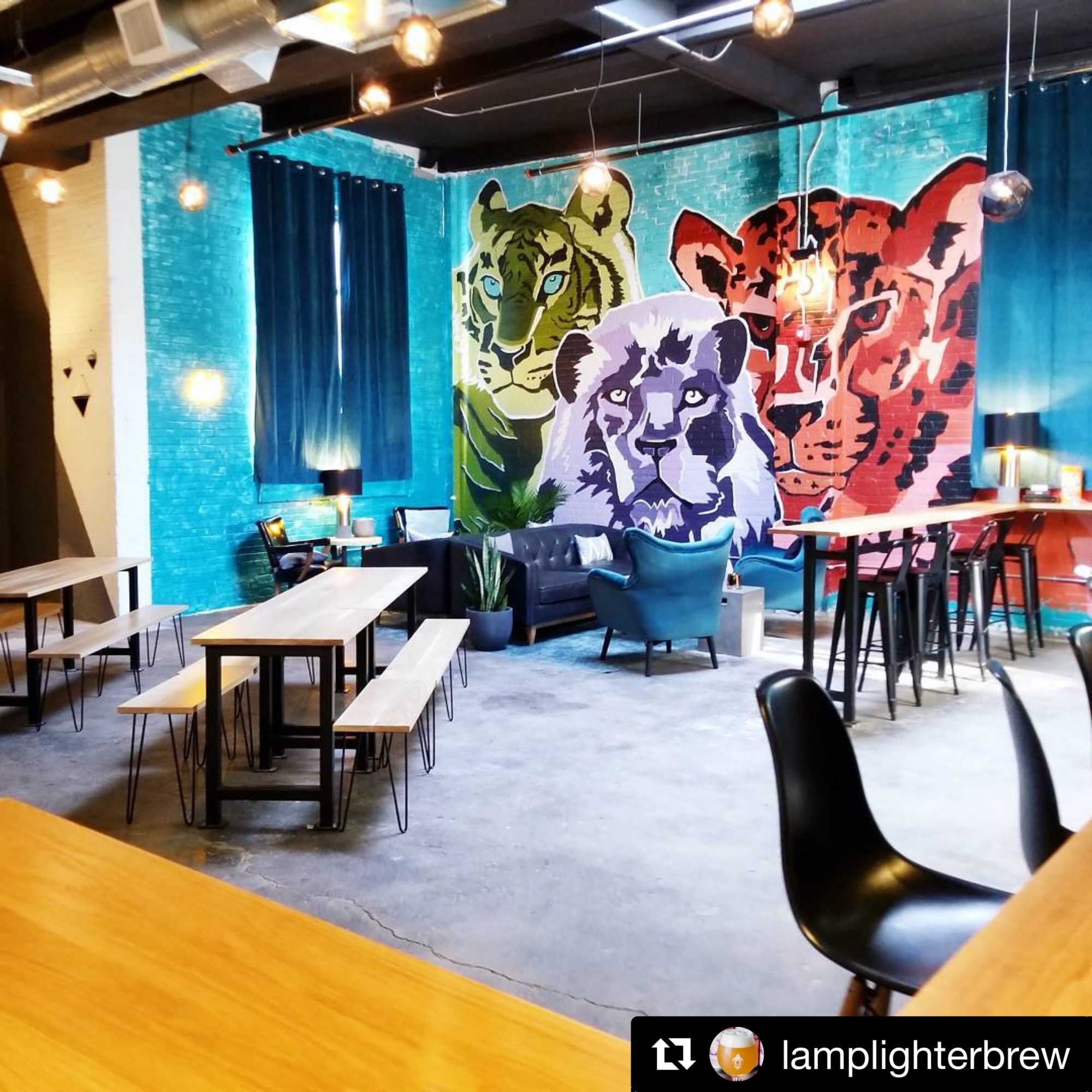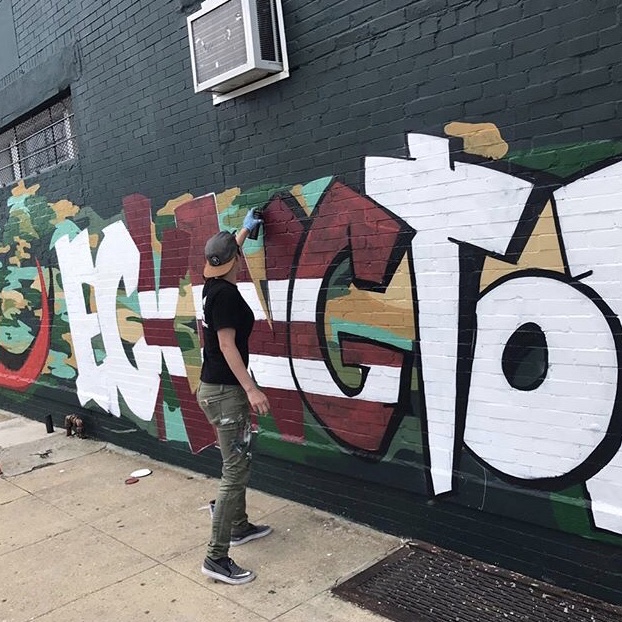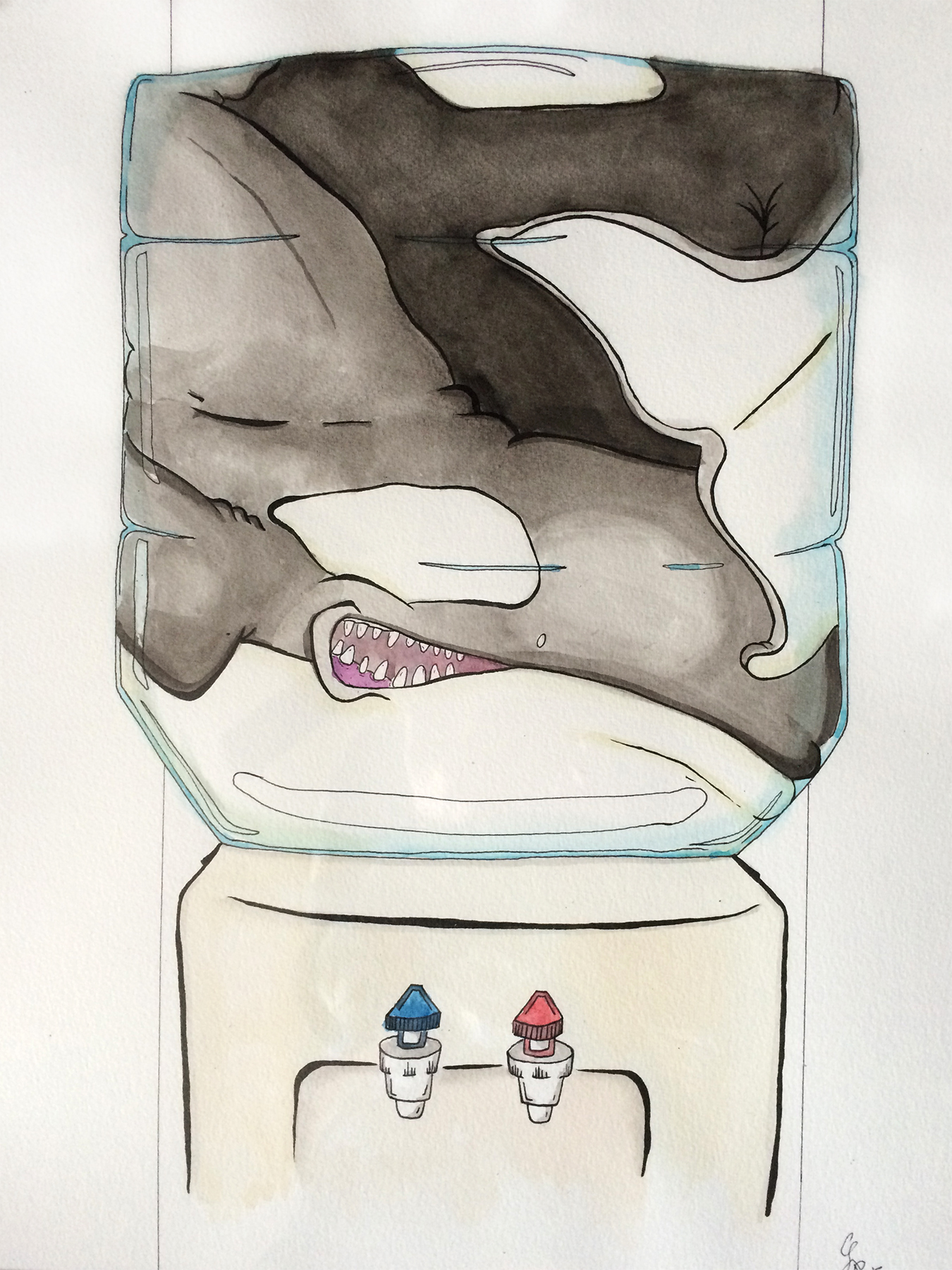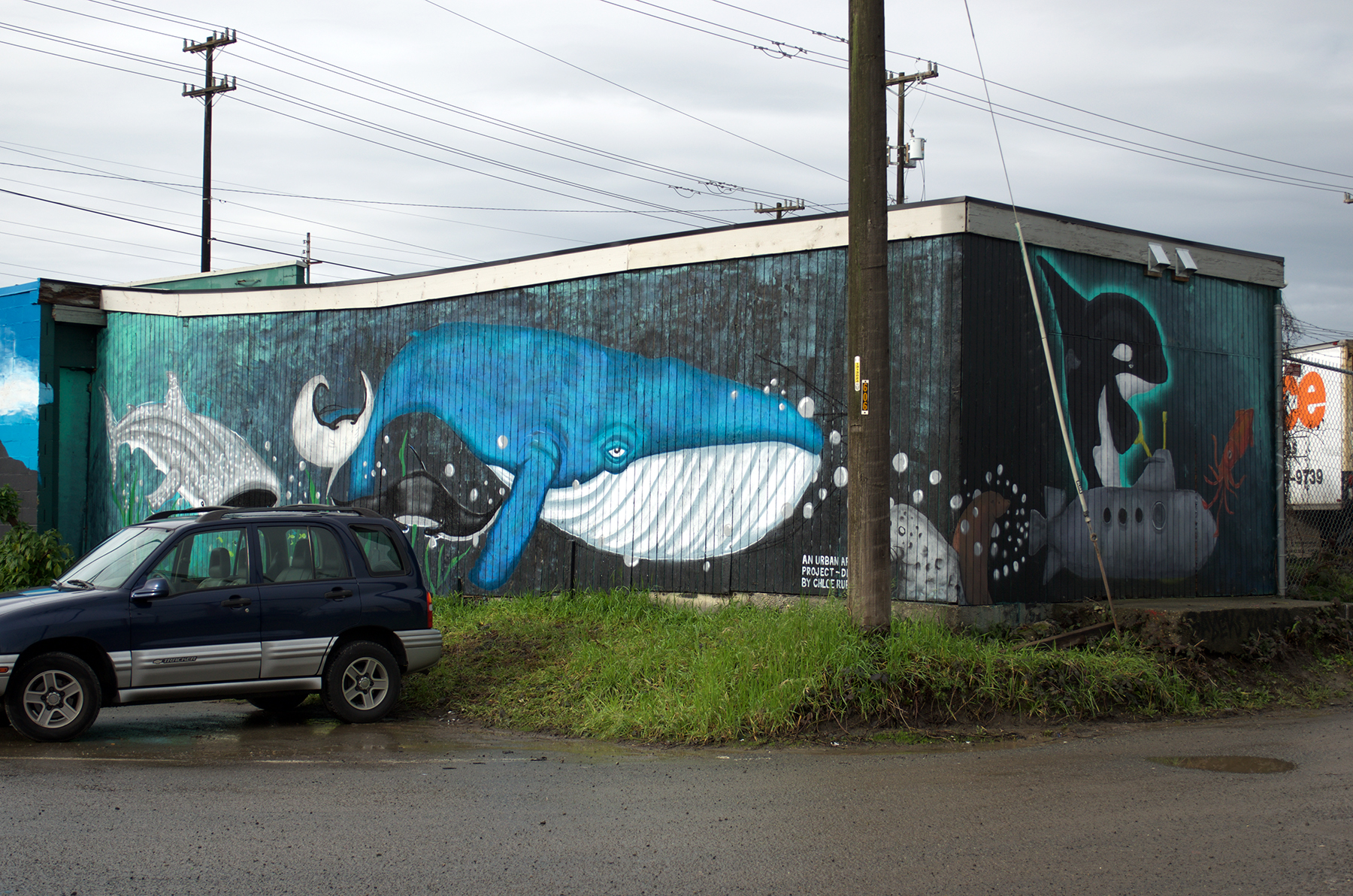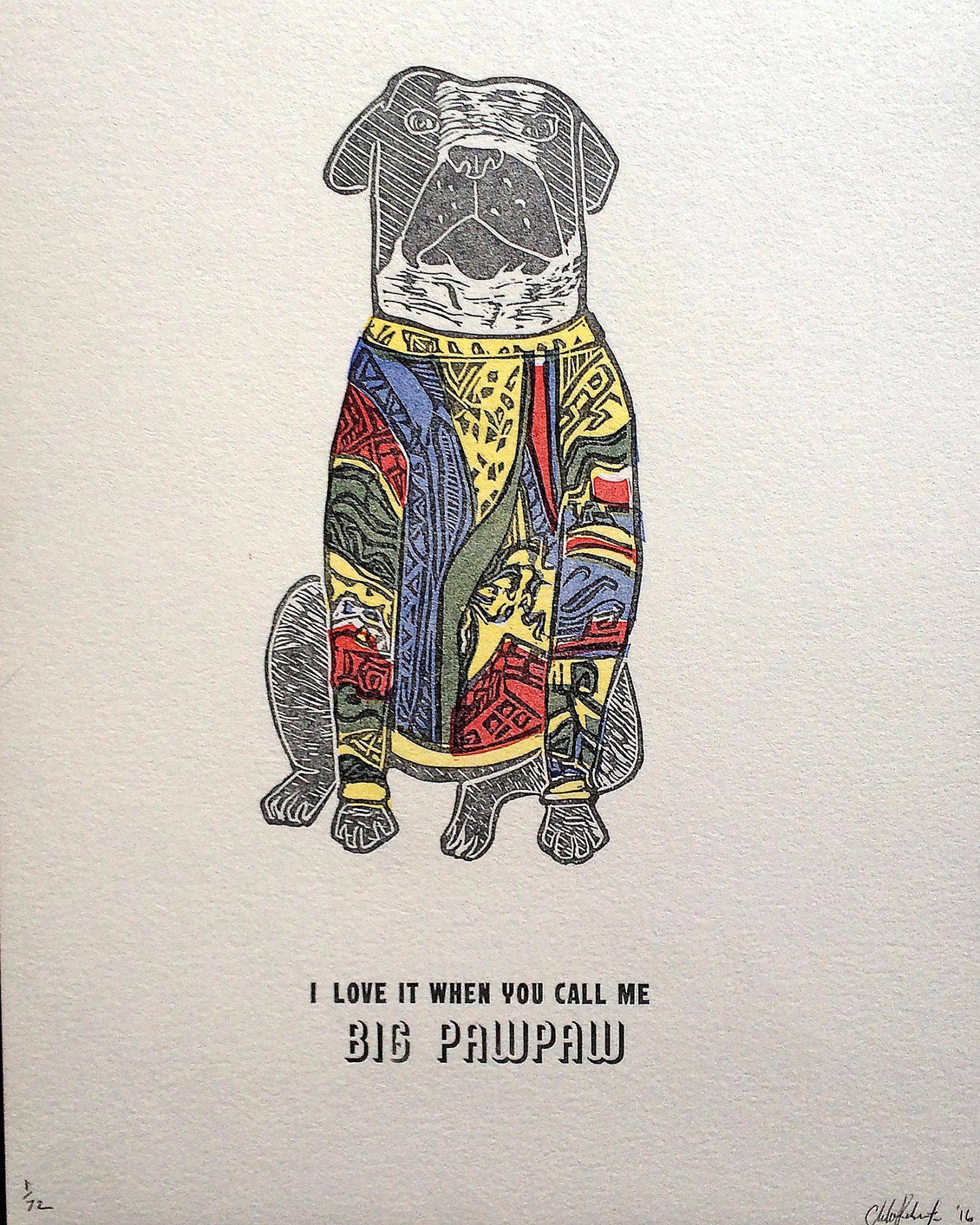 Image Credit:
Lamplighter Brewery
Getting in touch: BostonVoyager is built on recommendations from the community; it's how we uncover hidden gems, so if you know someone who deserves recognition please let us know here.