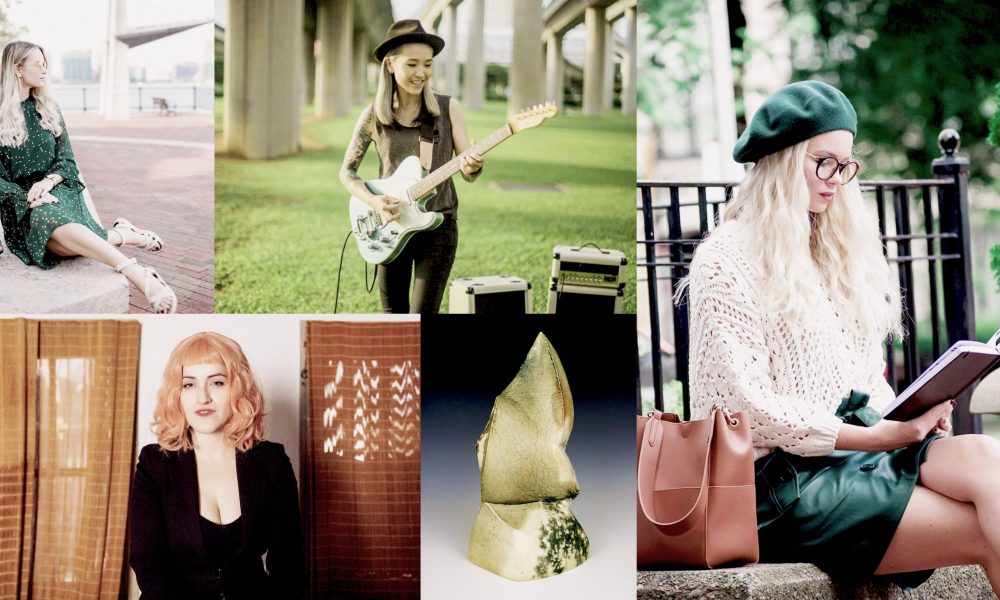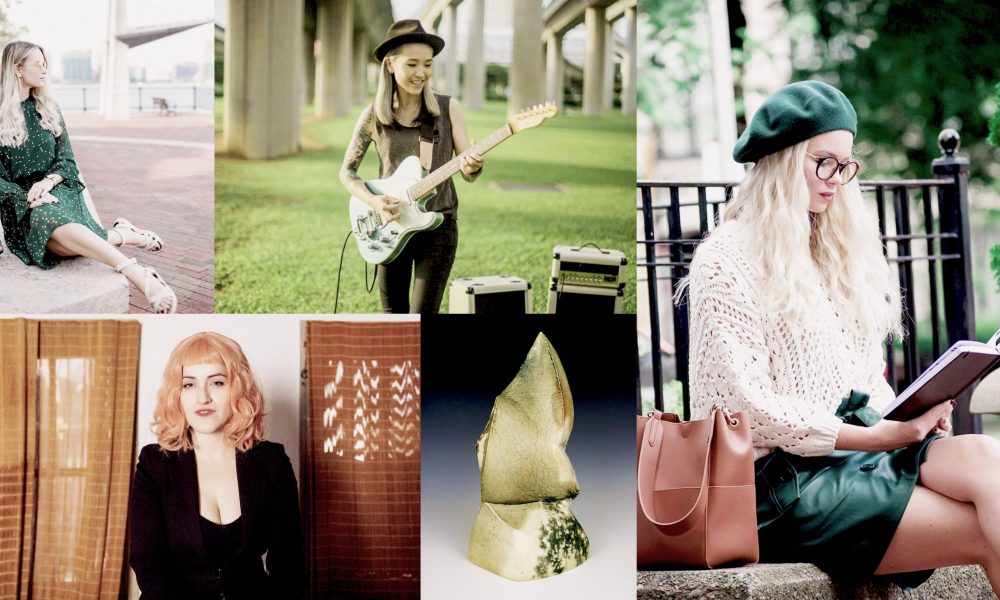 The editorial team has a special attachment to our new series, The Trailblazers: Rewriting the Narrative, because so many of us feel that media portrayals of women have been too one dimensional. Today, women are doing incredible things in all fields – from science and technology to finance, law, business, athletics and more.  With the Trailblazers series, we hope to highlight and celebrate female role models, encourage more equal and just representation in the media, and help foster a more tight-knit community locally helping women find mentors, business partners, friends and more.
Below, you'll find some incredible trailblazers from in and around Brookline, Brighton & Allston that we hope you will check out, follow and support.
Claire Gohst

The melding of my artistic message honed with these musical influences and technological skills gathered over the next few years resulted in the indie-rock project, Paper Citizen in my final year of college. Read more>>
Ksenia Putintseva

I really love the world of fashion blogging because it brought me a lot of new interesting and diverse followers as well of enjoyment of working with brands, meeting new people and going on fashion weeks. It is really amazing to work with all kinds of people and learn a lot from their experience. Read more>>
Roz Raskin

NOVA ONE is a musically project that started a few years back in my hometown of Providence, RI. Most of the music I wrote in the last two years reflects recent transitions and movement in my life. The project explores explores youth, feminity, and gender through a moody 60's pop lens. Read more>>
Natalie Andrew

Discovery has been the driving force behind a meandering path to where I am now, a hybrid of artist and scientist. I am an avid fan of fantasy and science fiction, magic in many forms, and I like to try finding it in reality. I started out by studying physics because astrophysics was the closest thing I could find to Star Trek. Read more>>
Tashanna W.

I opened Tashanna's Skin Care Boutique in 2017. My inspiration to become an esthetician and open my own skin care boutique started when I was very young. As a teenager, I struggled with oily acne prone skin and hyperpigmentation. After getting my first facial and learning how to take care of my skin, I decided to become an esthetician to share my passion with the Boston-area community. Now, I run Tashanna's Skin Care Boutique out of Sola Salon Studio. It has not been a smooth road. For me, the hardest thing about owning my own business is money management. When I decided to open my studio, I had no money. Read more>>
Kate ODonnell

I traveled to India when I was 19 and there began experiencing Yoga and Ayurveda. I have continued to spend a few months there annually since then. Twenty years later, I am a senior Ashtanga Yoga teacher, an Ayurvedic Practitioner, and an author of two Ayurvedic Cookbooks. I have never had a career, and did nothing but travel and practice yoga, working odd jobs on the side for 10 years. Teaching has been what connects me to the local community. It was the realization that my students could only progress so far in yoga without paying attention to the diet that spurred my formal studies in Ayurveda. Read more>>
Betsy Dolinko

My spark was set in the summer of 2007 when I became the first intern ever at Kleinfeld's Bridal in NYC. I was in the beading and alterations department and immediately took to hand beading. I took that experience with me and hand beaded my senior thesis collection. After I received my Master's degree, I launched my own clothing line, Grotto Handmade. In 2016, I decided to close the company and further invest in my beading education. I enrolled in a tambour beading intensive at Hand & Lock School of Embroidery and now do custom beadwork by appointment. Read more>>
Amber Sage

I started out with art, when I was growing up, I found solace in creating something and expressing myself through painting and fashion. As I grew older, I became more interested in makeup and turning makeup into a form of art. In a way, sometimes, I feel like I was influenced a lot by goth subcultures that I was involved in my youth, I was always more drawn to unconventional beauty. I am someone who has struggled with suicidal thoughts for over a decade. I have been diagnosed with both major depression and borderline personality disorder. Something you should know is that 80% of people with a borderline personality disorder will attempt suicide in their lifetimes. Read more>>
Taylor McLaughlin

I had just turned three when my mother enrolled me in dance class. I was enthralled with my teacher who had long, curly, white hair and glittered eyeshadow. I was convinced she was Glinda the Good Witch and my obsession began. I grew up dancing under the direction of Paulette Harwood, a former member of the Radio City Ballet Company. Classes were disciplined but fun at the same time, and I grew to love the accomplished feeling I'd get when I would "nail" a certain step or balance longer than someone else. Read more>>
Fabiola Mendez

As a young musician, I participated in several PR cuatro competitions winning prizes in all of them, including being selected as the winner of the "National Cuatro Player Competition" in 2011 by the Puerto Rican Institute of Culture. In addition, I have participated in multiple recordings. Read more>>
Michelle ( Micha ) Perez

I discovered photography during my time studying sociology in Manizales, Colombia. I remember constructing internal monologues and yearning to find a means by which I could represent these thoughts. Through photography and film. Read more>>
Somerby Jones

I will always be a photographer first, but I see a huge opportunity to connect with small businesses and help them create a clear and consistent visual & written voice for your brand. Things are ever evolving and that's part of the fun of being in the creative industry. Read more>>
Chelsea Sirois

During college I was in school for business. The class I was in required us to take a look at the business world through everyday news articles and present them. At the end of the presentation there were discussion questions that the presenter would ask their fellow classmates. Read more>>
Sara Cox

My whole point in this story is to show that slow and steady wins the race. Quick fixes and unrealistic diets can result in fast weight loss but no progress over the long term (not to mention unhealthy). If you are willing to put in the time and effort, your progress will show. Read more>>
Laura Murphy

A lot of people from home kept expressing interest in my life in Ireland and loved the photos I took of the country and my travels so I started RedheadAmerican.com last August, a lifestyle blog highlighting Ireland, life abroad and as of recently, Irish brands! Read more>>
Damilola Junaid

My childhood dream was to be a medical doctor, and I carried on that desire when I moved to college in the States. I majored in Biology (Pre-medicine) and minored in Economic, with the latter stirring up my interest in public affairs and entrepreneurship. Read more>>