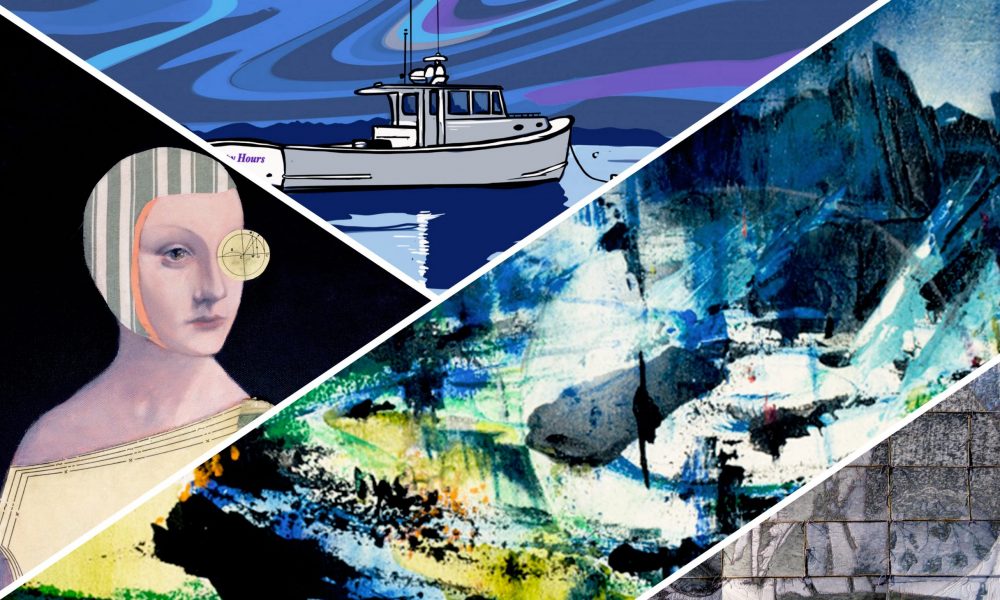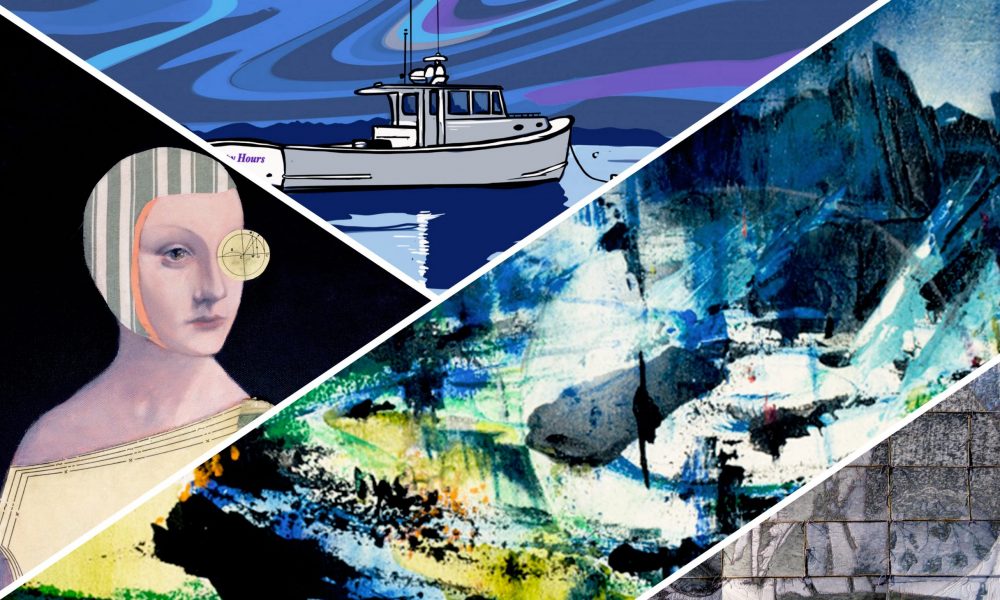 Boston has always had an artistic soul.  The culture and heritage of our city, like most great cities, owes a tremendous debt to the arts community.  Supporting local art is something we care deeply about and we'd like to do everything we can to help the local arts community thrive.  Unfortunately, too often media attention is monopolized by corporate interests and tabloid gossip – but culture doesn't come from a focus on celebrity breakups it comes from a focus on the arts.
Below, you'll find some incredible artists from in and around Middlesex, Essex & New Hampshire that we hope you will check out, follow and support.
Antonina Antonyuk

Photography is my obsession. I graduated Photo-academy in Moscow, Russia and moved to the US five years ago. I keep learning every day by taking dozens of online courses and master classes from the international awarded photographers, I'm doing my best to stay up-to-date in the photo industry. Read more>>
Jittery Jack

Jittery Jack is the alter ego for Kevin Patey, former frontman for the Boston band the Raging Teens. For over 25 years, with his musical partner Miss Amy Griffin on electric lead guitar, they've been creating roots rock 'n' roll, rockabilly and traditional country music. Read more>>
Ariel Strasser

I chose a musical theater program at the Boston Conservatory – mostly because of my love for music and for theater, separately. I did a lot of writing while I was in school and by the time I graduated, I had an album's worth of new songs. I released my first album, "Crooked Line", about a year later. Read more>>
Paige Wallis

I've been accepted as an artist member in the North Shore Arts Association in Gloucester, exhibited in various local art festivals and juried shows in multiple states, had work published in The Artist's Magazine, sold internationally, and won several awards, but I feel like my career as an artist is really just getting started. Read more>>
Brittany Queen

My love for art came when I was eight years old. My mom passed away just a few days before my first day of third grade, I was lost, heartbroken, and confused. No more than three weeks later, Green Day's album American Idiot was released. Read more>>
Jade Brewer

It was all of these incredible opportunities that gave me the skills needed to succeed in my current job as a media producer and drone pilot at GraVoc in Peabody. This job so far has been invaluable in my development as an artist and has enabled me to get to the point where I am today. Read more>>
Mady G.

I've been interested in cartoons from a very young age (one of my large inspirations is early SpongeBob episodes), and that interest has blossomed into an enthusiasm for stylized art overall. I come from a family of artists (my mother and grandmother are both fine artists). Read more>>
John Williams

Art has been part of my life since age four when I started modeling elaborate creatures out of clay and evolving into my current work creating complex cut paper collage portraits and landscapes. As an autistic artist, I see my work as a metaphor for my daily life. Read more>>
Donna Berger

Art is in my genes. My dad was educated at the Cooper School of Art in Cleveland, Ohio. Even though his career path didn't land him an art job, he loved drawing and painting and created several beautiful murals in our home. My mom drew and designed ideas for clothing. Read more>>
Jonathan Elcock

I developed a passion for landscape photography, which continues to be my focus now. Each genre provides inspiration and creativity for the other, and I've enjoyed continuing to pursue them both by maintaining two separate portfolios. Photography has been my favorite pastime for many years. Read more>>
Nick Grace

I always loved the idea of being a photographer. I would always go to sports games and be fascinated by all of the cool cameras and lenses. However, I never acted on my fascination until my junior year of high school when I decided to invest in my first DSLR. It started out as just a hobby but quickly turned into much more than that. Read more>>
Samuel Burbury Hanchett

I grew up on Long Island. Did my schooling in the states and Italy. Lived in Beverly, MA for most of my adult life. The art I pursue is mostly through painting and drawing. Read more>>
Joey Sierra

I love experimenting with different subjects: from landscapes to portraits and boudoir, I want to capture everything I can and learn and grow in this art form. Here I am now: still experimenting and still learning, but I know that I found a passion that I love, and I want to share it with everyone. Read more>>
Anne Plaisance

Becoming an artist was, therefore, a conscious decision to do something for myself, and with deeper meaning. I had always loved art: I began collecting art when I received my first wage and kept collecting whenever I could afford it. It's amazing to see how many great artists are everywhere around. It's truly inspiring. Read more>>
Jacqueline Meier

I worked for many years at in retail eventually becoming a buyer. I left that job and traveled extensively ending up on the west coast. I finally started to study to become a painter. I returned to NY to get an MFA in painting and be closer to my family who resides in Massachusetts. Read more>>
Jason Casey

When I was eleven, my father and I were stopped at a gas station to pick up snacks for a two-hour car ride to my Aunt's house. This was back in 1991 and there were comic books on a turnstile rack near the counter. I was immediately attracted to an issue of Amazing Spider-Man. Read more>>
Marcus Greene

Being young, hungry and free in a bigger city, and especially the immersion in Art – it all felt like a religious revelation. I loved art school so much, I've never really left it. The loner with stage-fright ended up spending 30 years in front of full classrooms. Read more>>
Josh Dannin

My creative outlet was predominately drumming for the first 25 years of my life, and while regularly gigging throughout the Northeast, I earned my BFA in photography and printmaking from the Kutztown University of Pennsylvania. Read more>>
Danis Collett

I took a course in hand-painting silk with dyes (search "Serti silk painting"). The luminescence and fluidity really excited me with its possibilities. It's kind of rescued me, actually, with a new purpose. I cleared off the kitchen table and made a simple studio. I ate over the sink for a couple of years 'cuz who cares? Read more>>
Wen Redmond

I am a process person. My process is fed by my love of being outdoors. I'm passionate about coming up with ideas and working out the kinks. This leads to more discoveries, an evolution. I make the art and then the art makes me. Read more>>
William Jennings

I always had a pretty good eye for drawing even when I was a little kid. I started realizing I had a skill when I was super young, I think we still have a binder at home of some of my first drawings. I had a passion for it growing up, but I think it was always on the back burner behind Lacrosse, hockey, skiing, etc. Read more>>
Evelyn Cormier

Music has always been a part of my life. I started playing violin at the age of 5 and continued for seven years, I was actually horrible at it! I really wanted to sing so I hung up the violin and started singing lessons. Read more>>
Kid Dream Coffee

We got married a little over a year ago; right off the bat, we talked our dreams out loud of realllyyyy wanting to start a coffee company. Both of us have worked in coffee for many years now doing all sorts of jobs in the industry- roaster, barista, manager, even marketing and social media. Read more>>