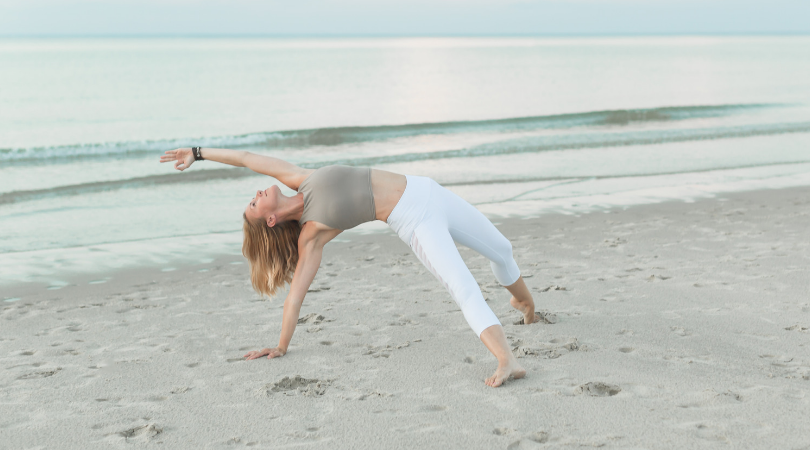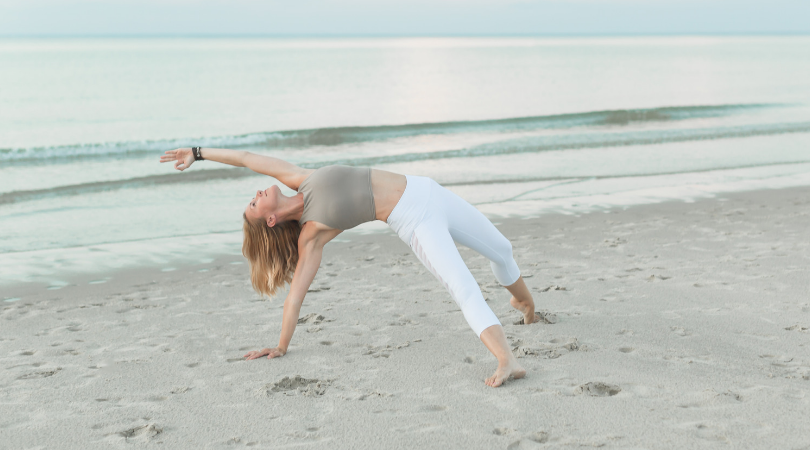 Today we'd like to introduce you to Valerie Lucas.
Valerie, can you briefly walk us through your story – how you started and how you got to where you are today.
If someone told me ten years ago that I would be making a living teaching yoga on Cape Cod, I would have thought they had gone mad. At that time, I was in San Diego, working in clinical research. From there, I went on to Boston for two years for a job with Boston Children's Hospital, managing the clinical research for the Division of Sports Medicine. Research was my passion. I was good at it, it paid well, and I had a comfortable life. I had grown up reading medical journals, so it was a natural career choice for me.
On paper, everything was going well, but internally I was in a constant state of struggle. I never felt truly at home, or truly myself. I started having medical issues that my doctors couldn't understand and was experiencing some (at times severe) anxiety and depression. With the help of a great doctor, we were able to determine that my health issues were stress-related and it would serve me to move back to San Diego. I still have the prescription that she wrote for me: move back to San Diego, be in the sunshine, laugh more, do more yoga, breathe. So, that's exactly what I did. That was a major turning point for my career, health, and overall life.
I opened a small cafe' within a surf shop at the beach and dove back into my yoga practice. At that point, I had been practicing on and off for about 11 years, but now I was practicing daily. With time, all of the health issues that I had been experiencing were vanishing one by one. I had been working with a therapist twice a week for my anxiety and depression, and with the help of my yoga practice, I eventually got to a point that he felt I no longer needed him. Through daily yoga and meditation, I was able to reconnect with my true self, with my peace, my clarity. I finally felt at home within myself. And I knew that I needed to help others to do the same. Equipped with the tools that helped me during some of my darkest hours, I wanted to now share these tools with others. So, I completed my 200hr Vinyasa Yoga Teacher Training in 2014, began teaching full-time and never looked back.
After our son was born in 2016, my husband and I decided to move here to Cape Cod to establish roots on the east coast, not far from where I grew up. Now that we have been here for a few years, and my yoga business is thriving, it is hard to remember how different my life was not that long ago. I am grateful for all of the obstacles, lessons, and tests that have gotten me to exactly where I am today.
Has it been a smooth road?
Since leaving my career in medicine, one thing that has stood out is the way that people are judged and treated for their job title. Just like research had been my passion, I am now just as passionate about teaching yoga, because I not only know what it did for me personally, but I can see the direct impact I am having on my students' day-to-day lives. The title might not be as fancy, but the value that I provide is priceless. Because it is not simply about physical flexibility and strength, but about finding one's peace in the storm. Yoga is about learning how to breathe during life's intensities. It is about showing up authentically and honoring your needs and learning to listen to the subtle messages (physical, mental, and emotional) before they turn into large waving red flags.
In the beginning, when I was driving all over town from class to class, trying to make ends meet, there were definitely moments that I wondered if I could truly make a living teaching yoga. And the way I was managing my career and business was not sustainable. I was spreading myself thin and ultimately not providing the full service that my students deserved. So, in 2016, I enrolled in The Yoga Professional Incubator program with my mentor, Katie Brauer. This program was life-changing in that it helped me to develop a business model that is not only sustainable for me as a business owner, but allows me to provide elite, personal yoga services that cater to my students' specific needs. I am now witnessing exponential growth from my students, even those that are brand new to the practice. And to me, that is worth its weight in gold.
Please tell us more about your work, what you are currently focused on and most proud of.
I am not in this practice/career to become an Insta-celebrity or even to be on the cover of Yoga Journal. For me, it is completely selfless. And that is why I chose to not even use my name in my business name, 'The Golden Mind Project.' I have experienced firsthand the life-altering benefits of this practice, and my mission is to pay it forward because that creates a ripple effect. When you create a difference in someone's life, you not only impact that individual, but also everyone influenced by that person throughout their entire lifetime.
I chose 'The Golden Mind Project' because it IS a project. Yoga is a practice. It is always evolving. My aim is to share the tools of yoga, to help people connect with their inner golden light that is ever-present. I offer services locally, as well as online, and personalize my programs to match my students' unique needs. Yes, yoga is beneficial for everybody: every age, shape, and size. Yet, it is not a one-size-fits-all. So the students that practice with me individually are not doing the same program person to person, week-to-week. We do a lot of yoga 'off of the mat,' including reading, meditating, breathwork, journaling, etc. My private students always have homework. One program that is very popular for its effectiveness is the 'Golden Package.' It is an 8-week program that can be done online or in-person and requires a lot of work but guarantees results. Even if someone has never done yoga or they do not think that yoga is for them, if there is struggle in that person's life – I know I can help them.
Currently, my main focus is leading local 200hr Yoga Teacher Trainings within the community. The specific training that I offer goes above and beyond what it takes to become a registered yoga teacher and truly transforms the participants' lives from the inside out. With the tools to live a skillful, conscious life, and deepening of self-understanding and awareness, graduates of this program embody what it means to 'live a life of yoga.' I also offer mentoring to current yoga teachers that are either new to teaching or looking to expand their business model or freshen their approach. It is easy to get burned out as a teacher, so I work one-on-one with teachers to reconnect with their personal 'Why' and reignite their passion for the practice.
Witnessing the revelations, seeing my students identify where they are stuck and then begin to make conscious choices to live a life of empowerment and ease … that is what makes it all worth it to me.
How do you think the industry will change over the next decade?
Yoga is constantly evolving. One shift that I am excited about is the move away from aesthetic alignment (within the pose) toward a more functional alignment. Highlighting the action (or the effect) that the pose is trying to achieve instead of the 'text-book' shape will allow students to more safely get in and out of poses and avoid unnecessary injuries.
With all of the changes over the past few thousand years, the intention of yoga has remained the same: to live a more conscious, empowered, connected life. There seems to be a shift toward community instead of self-mastery. Rather than retreating to a cave to experience enlightenment, yogis are turning toward relationship and community, experiencing peace and enlightenment in the everyday life.
Although you won't ever find me doing yoga on skis or ice skates, I appreciate the efforts of expanding the reach of yoga to a wider audience. Having yoga at breweries or with goats brings people in that otherwise might have been too intimidated to try it out within a studio. With that said, I think it is important to distinguish that yoga is not simply the postures. The postures are a tool to get you out of your head and into your body. Out of your repetitive thoughts and turbulent mind and into a place of space and breath. Yoga is a mental practice, a practice of awareness.
When people feel better in their body, mind, and soul, they tend to want to help others achieve the same. With an increasing number of people around the world experiencing the benefits of this practice, I am excited to see where it will take us. More and more schools are offering yoga to kids, so people are learning these mindfulness tools at a younger age. My hope is that over the next 10 years, yoga will continue to increase its span and people will take their practice off of the mat to step up as leaders within the community and the world at large.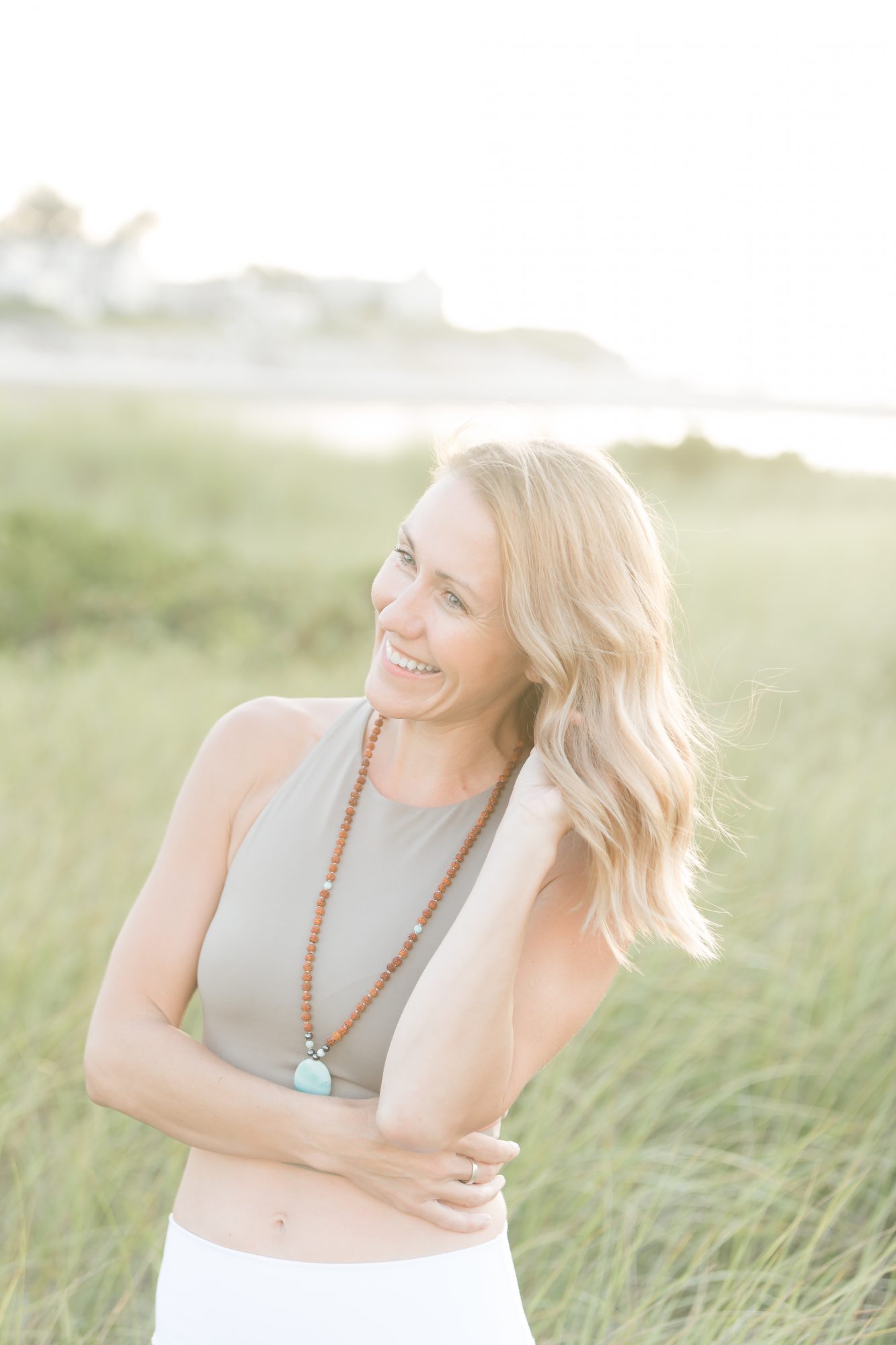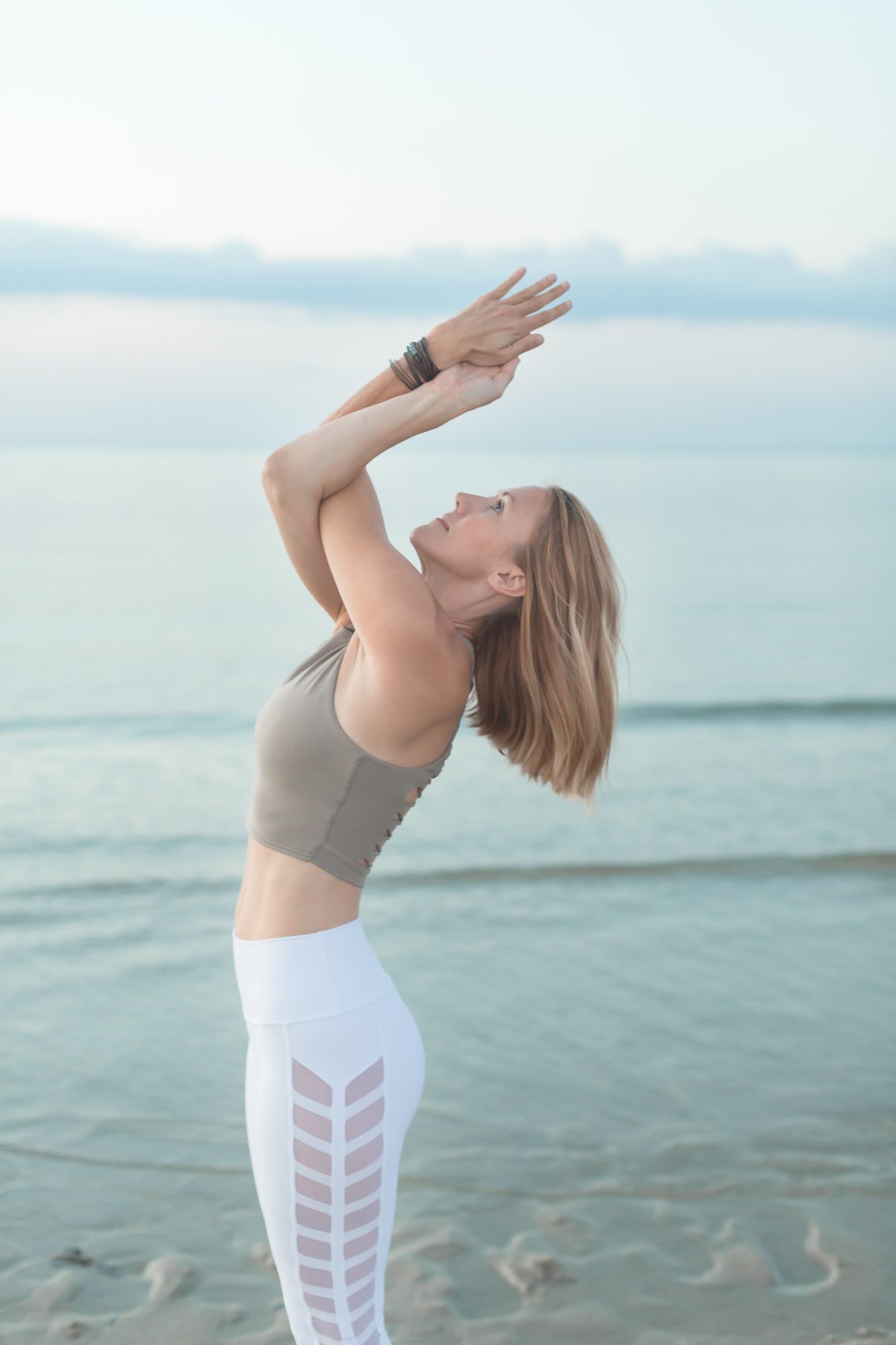 Image Credit:
Keslie Corbett
Getting in touch: BostonVoyager is built on recommendations from the community; it's how we uncover hidden gems, so if you know someone who deserves recognition please let us know here.