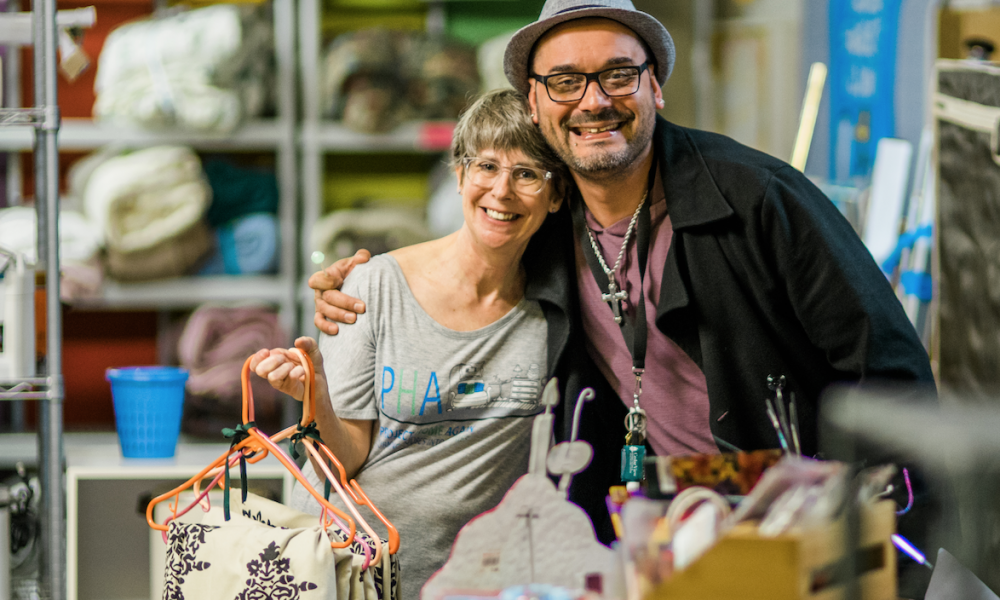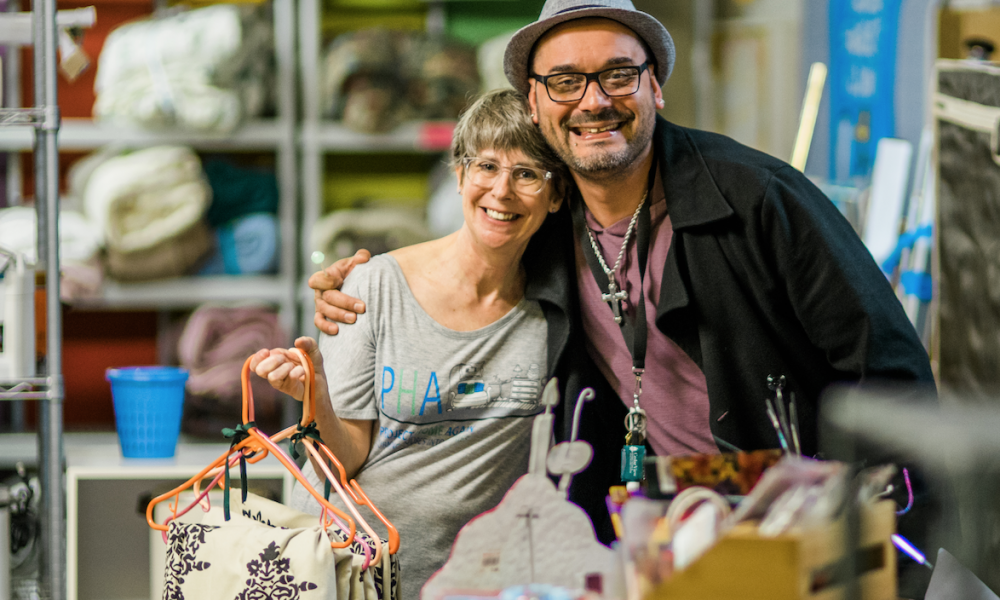 Today we'd like to introduce you to Nancy Dubow Kanell.
Thanks for sharing your story with us Nancy. So, let's start at the beginning and we can move on from there.
Before having children, I worked in the publishing industry both in New York and Boston. I was a stay at home mom for 11 years, volunteering for different schools and organizations. Social justice was always an important part of my life, but it simmered on the back burner for many years. Then, one day, an acquaintance of mine came to me and told me her husband was beating her so she left with her daughter and took all her savings and bought a small condo, but the oven was broken and she did not have enough money to buy a new one.
I wanted to help her and had an idea. I put a notice in my temple bulletin describing the problem and asked if anybody was renovating their kitchen and had a working oven they no longer needed. The response from the congregation at Temple Emanuel in Andover was overwhelming – and I was offered not only the stove but several other appliances as well.
Because it was such a success, I decided to keep asking for no longer needed appliances because it was great to keep things out of the landfill and help people in need at the same time. For several months, I repeated this notice in the temple bulletin, and people started offering not only appliance but gently-used home goods and furniture. I started visiting social service agencies all over the Merrimack Valley to see how I could partner with the agencies to get these items to the people who needed them most. My home phone started ringing day and night with offers of donated goods and my garage started filling up with all of the donations. I knew I had to come up with a better plan! I asked Rabbi Goldstein if he knew of anybody who would give me and office and a phone to run this new program out of and without hesitation, he offered a space at Temple Emanuel.
Later that week, while attending a Sisterhood Board meeting there, I was talking about my problem and Ellen Keller, Vice President at Ozzy Properties, offered space at Heritage Place in Lawrence. Everything happened so quickly – I had to come up with a name for what I was doing. I thought about what the mission would be – to turn houses into homes by giving items that were no longer needed in one home to someone who needed them to create a home. I thought about the people receiving the items – they were struggling – leaving shelters, leaving abusive relationships, leaving war torn countries, being rehoused after a fire – whatever the reason, they were trying to rebuild their lives and their homes. And then it struck me – Project Home Again. Both the donated items and the people receiving them were going to be home again.
As word started to spread about what I was doing to newspapers, clergy leaders and social service agencies, Project Home Again started to grow. Matt Strong of Forever Green Lawn and Landscape read about us in the Boston Globe and offered to help pick up furniture for our clients. People started to call and ask if I needed help and started volunteering their time and energy. More and more social workers heard about us and we kept growing and growing. That was 16 years ago.  In 2003, we became our own entity, formed a board of directors, and became a 5013c. We partner with over 400 social workers, have dozens of volunteers, an Executive Director, and have helped over 10,000 families live with the comfort and dignity they deserve.
Over the years, I have learned a great deal from running Project Home Again, but one of the things that have become most clear is that PHA serves a number of purposes and they are each important in their own right. The most obvious is that we help our clients turn their houses into homes. There is no way to overemphasize the power of "the kindness of strangers" – our clients often come in feeling shy and like the world is a cold place. But just as often, they leave feeling lucky and cared for and see that their future might be brighter than they had imagined.
PHA is also an important place for those who want to give of themselves to others. A number of our volunteers have told me that they had spent a good amount of time looking for a way to give back to others, but found it difficult to do so. Because we are so flexible and require no commitment to volunteer regularly and offer a variety of ways there are to help out, our volunteers can easily find just the right opportunity to help those in need. To watch those who choose to work with our clients is a transformative experience – respect becomes a two-way street and bonds are quickly formed, and I feel privileged to be able to witness it.
Lastly, we could not do what we do without our donors. But once again, there is often much more than just a bunch of furniture being dropped off going on when it comes to receiving donations. Quite often there is a great deal of emotion attached to the items that are donated. When children are cleaning out their recently deceased parent's home, donors have told us that is eased their pain by knowing someone in need would once again care for their parent's belongings. Right now there is a particular focusing on letting go of no longer needed items. This is wonderful for our clients because they become on the receiving end of some very nice furniture and home goods with life left to give. The joy of giving and receiving is present and remarkable to observe.
People often ask me if I am proud of myself for creating Project Home Again. The honest answer is no. I am proud of all the people who chose to believe in a simple notion that recycling no longer needed items was a good thing to do and finding a way to get them into the hands of those in need was important. Over the years, Project Home Again became a place where our clients, volunteers, and donors can all find exactly what they need.
Has it been a smooth road?
It has actually been very smooth. People have been more than kind and generous, and we seem to always get just what we need right when we need it. There has almost been something magical about the journey. However, there are always struggles when you are building an organization. For non-profits, it almost always revolves around raising money. But when it comes to Project Home Again, I have always been a leaper. What I mean by that is I do not overthink things when I have an idea to improve or to grow the organization. I just move forward with conviction and a sense of purpose. This has served me well and we have never met an obstacle we haven't been able to overcome.
I also believe in making sure the people who volunteer their time feel valued. I do value their input and often take their advice regarding changes we could make to improve the way PHA runs. I learned early on to leave my ego at home and be very open to what others at PHA have to say. A new volunteer will often question why we do something a certain way. It almost always turns into a lively discussion and often we change fr the better. You need to be a flexible leader and make sure you have a nimble organization that can react quickly to different situations.
We'd love to hear more about Project Home Again.
What sets us apart from a lot of other organizations that distribute furniture and household goods is that we make sure our clients go home with things they love – we want them to not feel like they are at a furniture bank – but rather a "store" where they shop. Everything they take is free of charge, but despite that fact, we want them to let out their inner decorating wishes and bring home items that reflect their personality. We also give them home decor – we call it the Marshall's section – because home doesn't look cozy until there are pictures up on the walls and some decorative items on dressers and coffee tables. We completely furnish homes from top to bottom – no detail is too small, no need goes unprovided if we can help it. It is our greatest hope that when our clients go home and set everything up, they feel cozy and ready to face their challenges with a new confidence that comes from having selected all the items that they brought into their apartments and turned the place into a true home. When families don't have beds to sleep on or tables to share meals at, it is nearly impossible for their lives to feel stable. Our volunteers work so hard with our clients to ensure they go home feeling championed and cared for in a transformative way.
We will be opening a second location in a few months. This is exciting for many reasons. The "new" PHA is being designed and decorated by set decorators who work for the movie industry. This will give our clients a feeling of shopping in a pretty boutique store rather than a warehouse. It also means we will have more room to store and organize all of our donated goods. We have a unique relationship with the movie industry. In 2013, Melissa Cooperman was working on the Olive Kitteredge movie set and wanted to find an organization that could use all the contents of the set – furniture, furnishings, and lots of drugstore items. In the past, most of the items from movie sets were thrown away and she sought to eliminate the waste. It was the start of a meaningful partnership between PHA and the movie industry. As it has grown in Massachusetts, the number of donations we receive has become significant to the way we operate. This month alone we received eight truck loads of donations from three different movies. In addition to distributing them to our clients, we are able to sell some of the antiques to help us purchase items our clients need that aren't donated in large enough quantities, like mattresses and pots and pans. Again, we were on the receiving end of generosity. Steve Fortier, the owner of the Canal Street Antique Mall in Lawrence gave us a booth, free of charge, to sell items donated to us that are better suited to raise money than to give to our clients.
It is safe to say that 16 years ago, when I requested that first oven, I had no idea what was going to happen and I am grateful that I was open to recognizing this new path and the journey it would take both me and all those involved with PHA on.
So much of the media coverage is focused on the challenges facing women today, but what about the opportunities? Do you feel there are any opportunities that women are particularly well positioned for?
My initial response to that question is that woman are well positioned for any all opportunities. I thought we had settled all this decades ago and I am saddened that the question even needs to be asked. A more direct answer is leadership roles, especially in the world of bringing equality and social justice to the for front of the American consciousness. We have the empathy, intellect, and drive to work for social justice. Because women unfortunately know what it is like to be marginalized, we have the ability to fight for others who find themselves on the outside looking in. We have found our voices and now it is our responsibility to be the voice for those who aren't represented well until a time when they can advocate for themselves. We are strong and brave and have only been emboldened by recent challenges in our country.
Pricing:
A donation of $25 allows us to by a new set of pots and pans for a family.
A donation of $70 allows us to purchase a twin mattress and boxspring for a child who does not have one to sleep on.
$150 allows us to provide a Bed Bundle to a child who has had a traumatic experience and has no place to sleep – we give them a new mattress and box spring, bed frame, they can pick new sheets and a comforter, as well as a new stuffed animal and book, to make bed time a warm and cozy time for them.
Contact Info:
Website: www.phama.org
Phone: 978-270-9878
Email: info@phama.org
Instagram: projecthomeagain
Twitter: @projhomeagain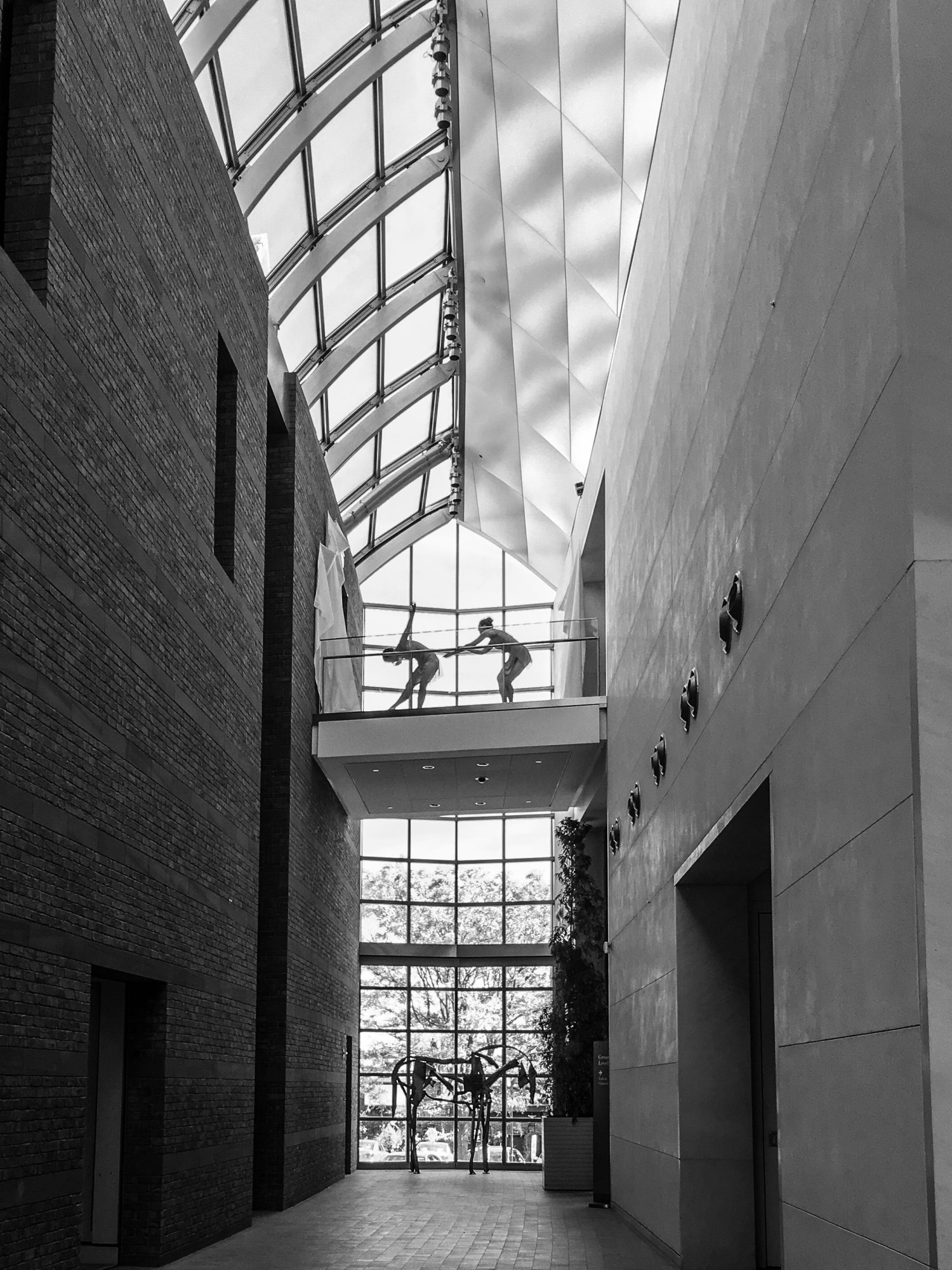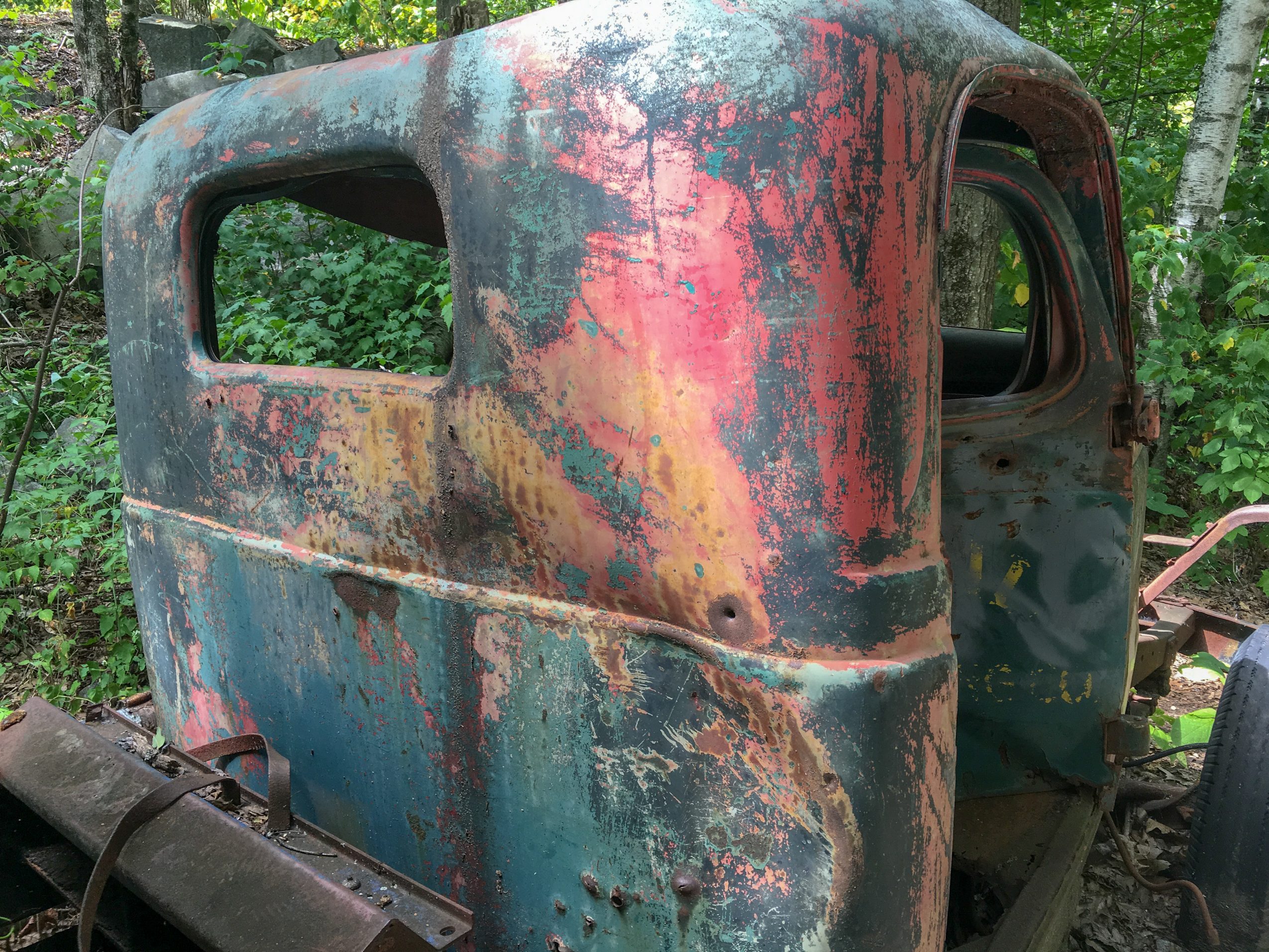 Image Credit:
Simply Mella Photography. Nancy Dubow Kanell
Getting in touch: BostonVoyager is built on recommendations from the community; it's how we uncover hidden gems, so if you know someone who deserves recognition please let us know here.