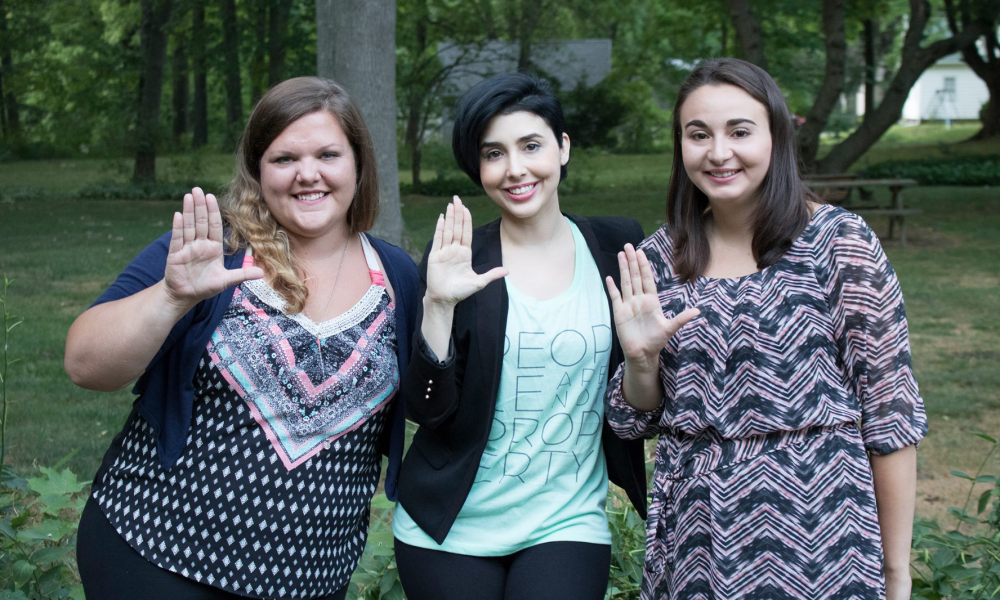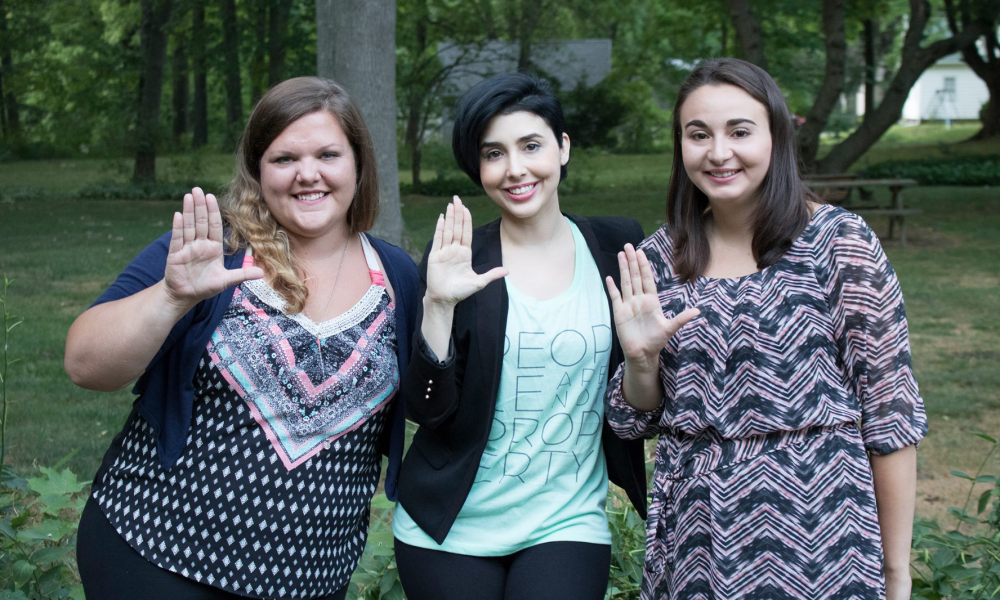 Today we'd like to introduce you to Marisa Zeppieri-Caruana.
Thanks for sharing your story with us Marisa. So, let's start at the beginning and we can move on from there.
I grew up believing a career in medicine was my calling. So, after a few years as a chemistry major in college, I decided to enter into Nursing school. It was during this season that my life forever changed. I went from a healthy 20-something-year-old to suddenly diagnosed with systemic lupus – a disease with no cure. Now, this is going back over 15 years ago, before this influx of technology and information, and various social media sites that allow you to connect with anyone in the world. This was back when having an incurable or chronic condition meant truly feeling lonely, and also presented the issue of not meeting many people also suffering (as most of us were sick and suffering in our home…). Because my symptoms were so severe in the first few years – I had over 30 hospitalizations, small strokes, blood clots, and heart issues – I had to give up on my dream of nursing. And while my health and independence took a major hit, one thing that wasn't taken away from me was my love for writing – the best part was I could do it from my bedroom at home or while I was in the hospital. It was this passion that eventually led me to my new career as a health and food journalist.
While my career was taking off, I decided to start LupusChick, an online community for lupus patients and their families. What originally started as this tiny blog that just chronicled what I was going through, and connected some people in different geographical locations turned into this massive autoimmune community 10 years later. Today, we reach several hundred thousand people per month, are a nonprofit, and have given away five scholarships to young women in college who have lupus. While our support, information, and connection is truly located "online," my work within LupusChick eventually led me to Boston, where I began speaking publicly on the topic of autoimmune disease, women's health, and rebuilding your life path despite the fact that a diagnosis may have taken you off track at one point. I've had the honor of taking the LupusChick story to Simmons College, UMASS Medical School, and Patients Like Me. We have also partnered with the Lupus Foundation of New England, which is an amazing organization led by Beverly Goodell who has such a heart for those with lupus!
I think so many women – diagnosed with autoimmune diseases – connect with the LupusChick brand because we understand what they are dealing with every day and we share information, up to date happenings in research, alternative treatment options, our own experiences, etc. Many autoimmune diseases are triggered and diagnosed in a woman's childbearing years. This is the time when many women are in college, starting out their career, getting married, starting a family, or just trying to get their life started. To then be hit with a disease that completely alters every area of your life can be frustrating and heartbreaking. It is in this moment that support and understanding are needed. That is what we hope to offer.
Has it been a smooth road?
I can say it has been an interesting road. With my press contacts as a journalist, I feel like I had an edge when it came to getting our story out or how to truly share the mission of our organization. Starting the nonprofit was definitely one of the most difficult things. I didn't understand beforehand how much goes into running a nonprofit and how much work it is. Running LupusChick with such a small team, working, and dealing with my own health issues has definitely proved to be difficult at times. The stress and hours of work have put me into flare-ups through the years. As I have matured, I have learned the importance of being able to say "no", putting work aside for a while and focusing on other things in life, and setting boundaries. I don't believe anyone could have "explained" these things to me when I was first starting out; I had to fail, and trip up, in order to learn important lessons and make changes that allowed me/LupusChick to be more successful.
For women who are interested in starting their own health community, I would recommend that you really flesh out your brand before taking it public. What is your story? Mission? What makes your brand unique and different from others? How transparent will you be with your story or will your organization focus on the stories of others? Personally, once I let people in 100 percent on my daily life with lupus and how some days are incredible and others are a complete disaster, people were able to relate with me. Illness and chronic disease can be messy, infuriating, and heartbreaking at times, and I don't believe in trying to portray it in a way that makes it look like I have this life all figured out because I falter on a regular basis.
We'd love to hear more about LupusChick.
Though we started out as Lupus community, many of our community members have lupus and other overlap autoimmune diseases. Some are parents, friends, and spouses of the person struggling. Our goal is to provide education, support, love, tips, and up-to-date information on treatments that are in the works, or alternative treatments that may work for them. While most of our work is done online so we can reach people all over the world, we do many public speaking events in the Boston area and throughout New York and Chicago. We touch on everything from lupus-specific public speaking, to how women can thrive (and still live a full life) despite an autoimmune condition.
I am proud to see how far we have come in 10 years. Never in my wildest dreams did I think my rinky-dink blog was going to turn into a successful nonprofit. I'm proud that I self-published my first book on lupus in 2013, and just before Christmas I signed with a literary agency seeking representation for my memoir. I love the fact that we have helped seven women in college have the funds to help further their education, despite lupus. I love the fact that we have helped get proclamations passed in numerous cities officially designating May as Lupus Awareness Month, and I absolutely love that so many women – and even a few men – have vocalized to us that they feel we are one of the few places they are loved and supported when perhaps their family members and friends do not understand their struggle; this helps me know that our work is important and we are on track with our mission!
So much of the media coverage is focused on the challenges facing women today, but what about the opportunities? Do you feel there are any opportunities that women are particularly well positioned for?
I am so grateful for the time we live in today with technology and the ability to share our story to the masses. In the health space, I encourage women to share the good, bad and the ugly of whatever condition they are dealing with (if they are comfortable speaking out). They may not know how their story is going to help someone, but I guarantee there is someone out there struggling, at the beginning of her journey, who needs to hear how someone like her navigated this path and was able to succeed despite hardships. Chronic illness can wreak havoc on someone's relationships, self-esteem, career, etc.; we need to have the courage to share our failures and hardships in this area, as well as the stories of how we overcame them, in order to pass that "road map" to the next woman who isn't sure how to move forward. Your story may be the only positive, inspirational message that the person is receiving.
Contact Info: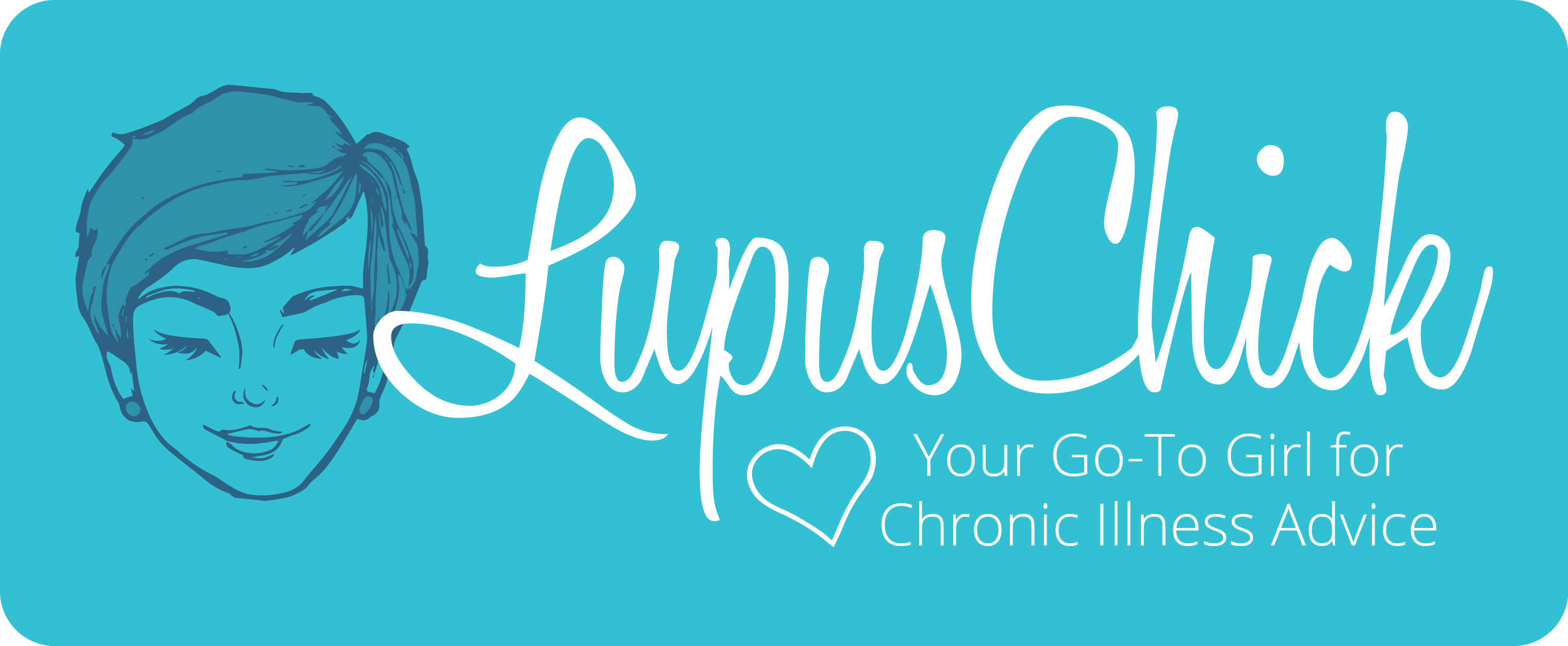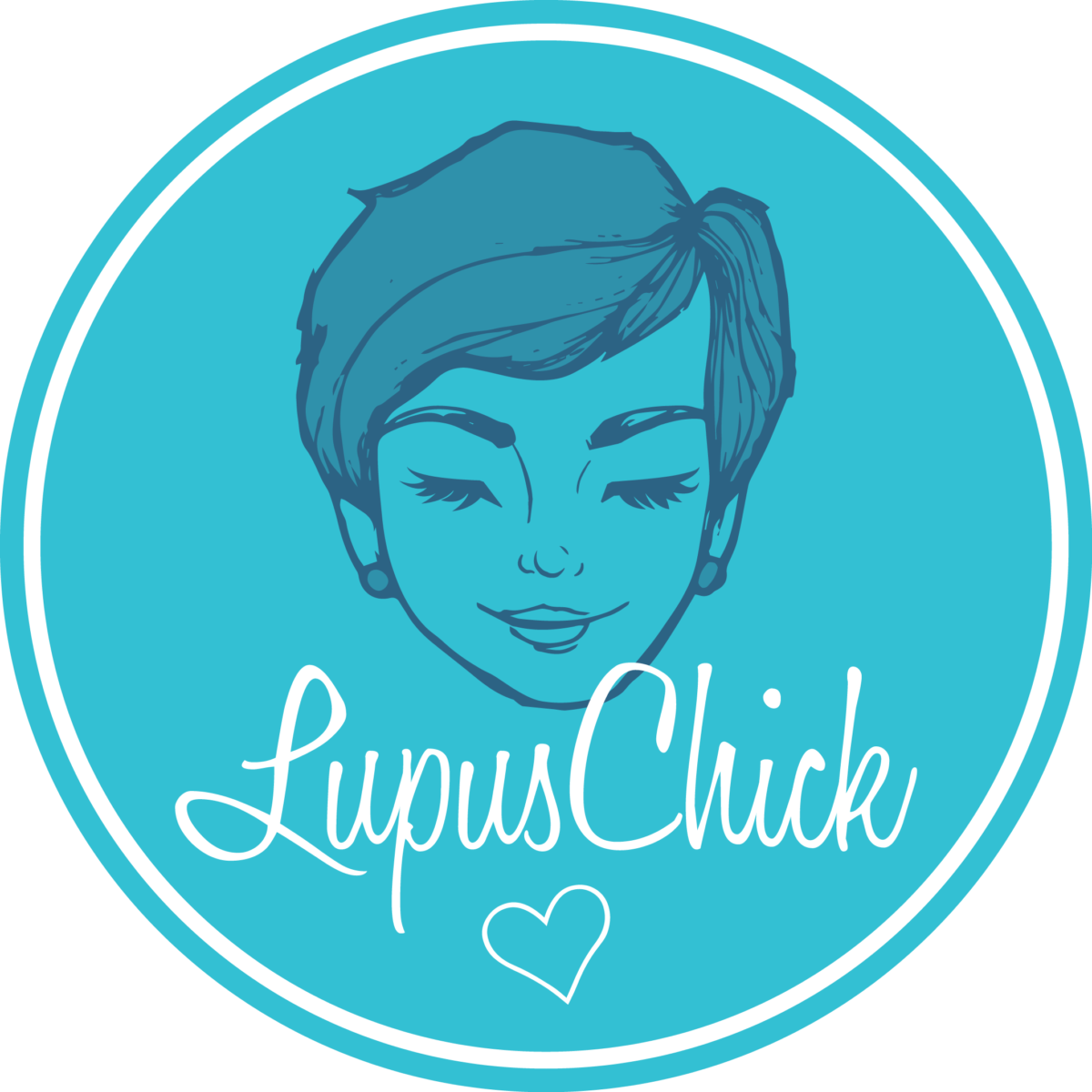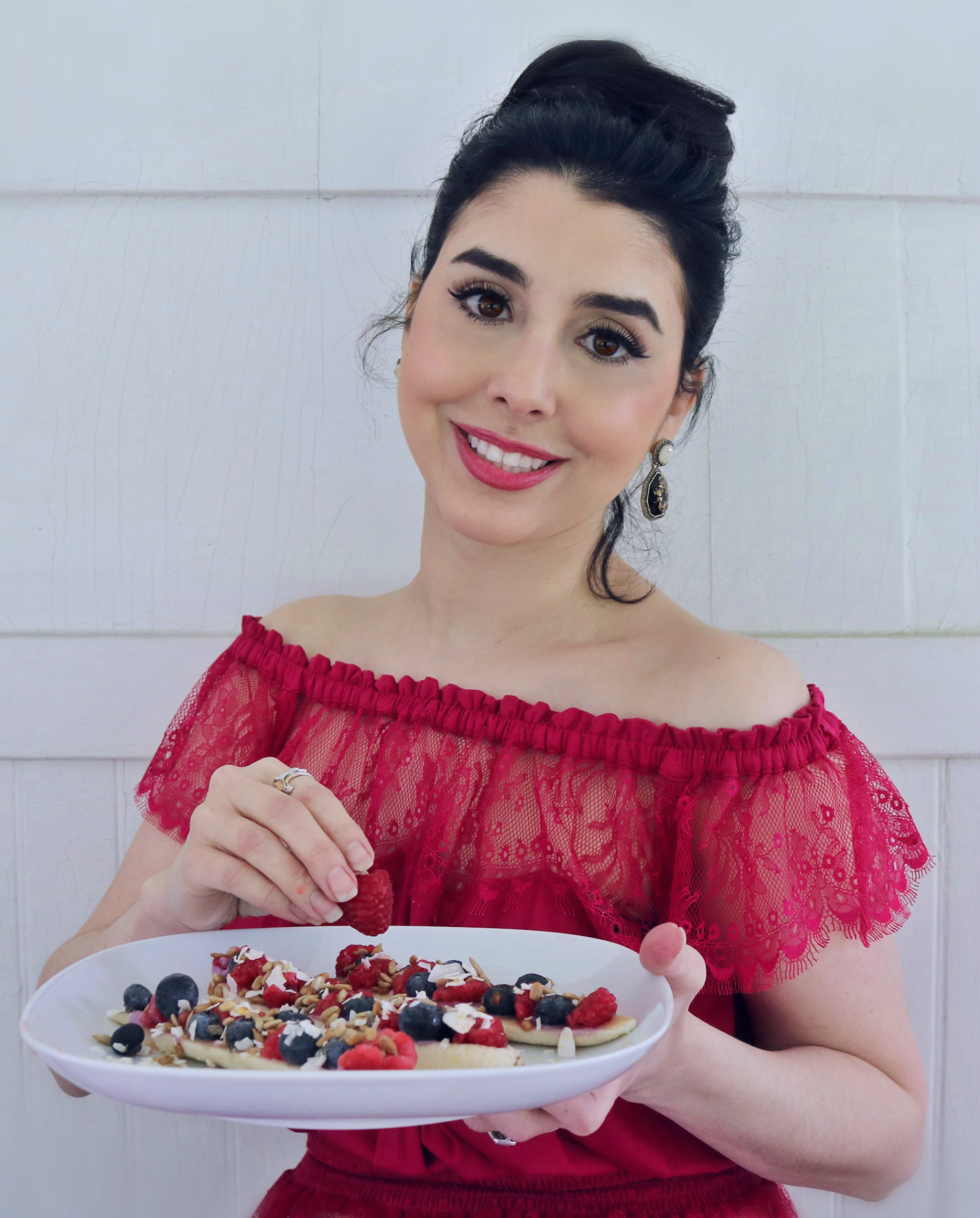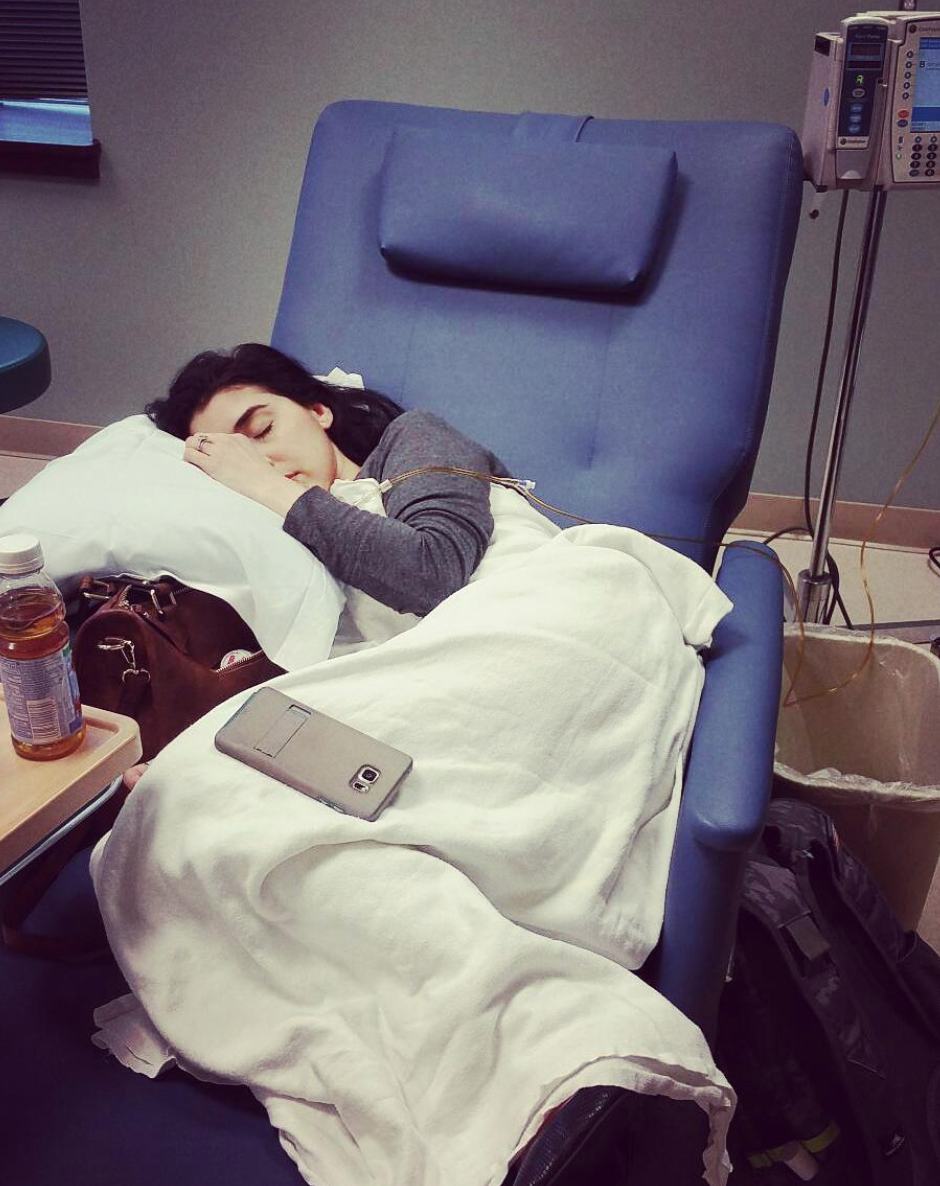 Image Credit:
Maria Mongiardo, senior writer and social media assistant, and Cassandra Ewert on the left, our Art Director
Getting in touch: BostonVoyager is built on recommendations from the community; it's how we uncover hidden gems, so if you know someone who deserves recognition please let us know here.