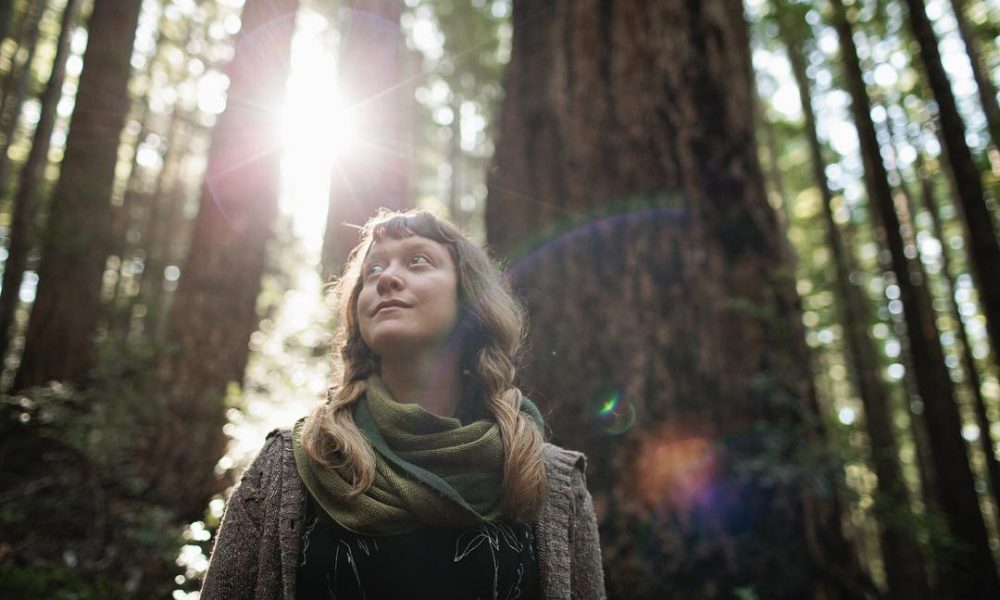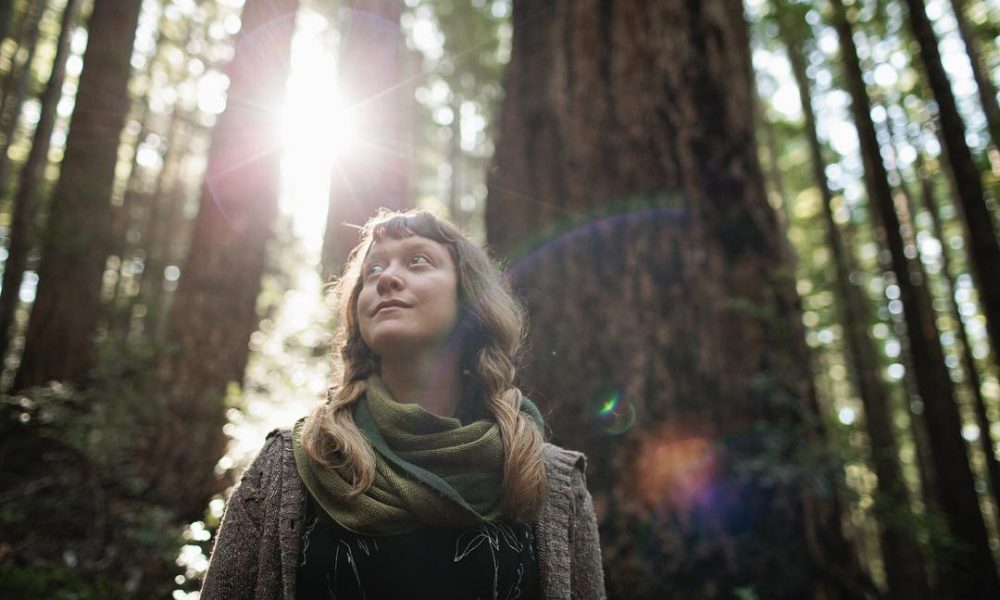 Today we'd like to introduce you to Heather Daniels Pusey.
Heather, let's start with your story. We'd love to hear how you got started and how the journey has been so far.
I'm trying to align my spiritual truth with my human experience through digital storytelling, women's gatherings, holistic healing and soft guidance (Reiki, plant medicine and exploring the outdoors).
I've spent my life falling deeply in love with the natural world. I feel lucky to say that hiking, swimming, canoeing and exploring forested paths were part of my everyday experience. I could feel the sacred and magic in those places and found safety in them, which is a feeling that has stayed with me to this day. Oddly enough, I've also had a lifelong fascination with technology. I can remember playing with my first household computer as early as three years old. This fascination metamorphosed into wanting a camera in elementary school, hacking together websites in middle school, and seeking out an internship at an amazing local access channel and recording studio as a teen. The local access channel and my two mentors there served as another safe haven for me, where I could make films and record local bands as much as I pleased. I then combined my interest of natural spaces and technology by double majoring in Video Production and Audio Engineering, and minoring in Alternative and Holistic Wellness.
In short, I've spent the better part of the past 15 years working in the technological field; video production, audio engineering, photography, web design, and content management. While also exploring holistic practices and energy work; I am a Reiki practitioner, a cook specializing in food sensitivities and allergies, study sound healing, herbalism, and wildcrafting.
My digital storytelling and giving people/places a voice has formed into OPIA Creative.
My holistic values and promoting the outdoors has formed into We Are Still Wild (via women's gatherings, oral histories, promoting the outdoors/holistic lifestyle).
My strong belief in non-invasive healing has guided me down a five-year path of Reiki practice, study, and certification. I became a certified Reiki Master of the Usui tradition just this year. I now offer my practice through Blood Moon Reiki.
Great, so let's dig a little deeper into the story – has it been an easy path overall and if not, what were the challenges you've had to overcome?
As a woman working in the tech field, it has been far from a smooth road and my advice would be to understand your strength as a woman. To practice self-care. To understand the magic of your body. Most importantly, to cultivate strong boundaries and a sense of self. That way, when you inevitably find yourself in a space where you are told you are less because you are a woman or can be controlled because you are a woman, you know they are wrong and can live in that truth. That way, you can stay grounded in spaces that are hostile and hateful towards you as a woman, and can remove yourself in a confident and peaceful manner. Because you deserve to protect yourself and be protected. You deserve to have your voice heard. And most importantly, you deserve to be where you want to be.
As a woman in the tech field, I was often the only woman in the room. This fostered an environment where I was often unheard and unappreciated.
I've always been a hard, curious worker and see the importance of asking the hard questions. With that, it took me a long time to cultivate a strong fire within myself in order to leave unhealthy situations and not to further expose myself to them. To ask for a fair rate and work with people who appreciate my skill set, rather than put me in a box because of what I look like.
I can remember the first time I felt completely at a loss in someone else's view of me. I was at the top of my audio engineering program and my favorite and well-respected professor was holding year-end reviews. As we began our discussion, he said I was one of the most talented students he had ever had, and then asked me what my plan was once I had children. I sat there stumped. I had never planned to have children, nor could I fathom why he thought it would be appropriate to bring this up. I couldn't imagine he asked the men in my program. My being one of two women in the program made it hard enough to fit in, but this blatant unveiling of how even my professor saw me as an outsider, left me feeling completely defeated for many years.
After college, I spent years and years putting my head down and keeping my mouth shut in spaces where I was the only woman in the room. But I did my work, well and efficiently. I fought for better work conditions and more creative ideas. I felt I worked twice as hard as any male in those spaces and often did their work for them too.
But I knew in the long run that all I was doing was training for when I would run my own company. From the extra hours, the extra fights and the high-stress situations, I was in a training ground that was sharpening my mind and my skills so that I would be that much better when I came through it.
It worked.
I made quiet allies, who eventually became my clients once I announced the opening of my own creative agency. I came to understand the older white men so well, that I now know how to handle their unrelenting ego and inability to see how much space they are taking up. I built an unbelievably strong network of powerful women, who also live in their own truth and self-worth, and spend my days collaborating with them.
Know that whatever you're experiencing is not forever, and as long as your body and mind are relatively safe, you can use the hard times to learn, observe and create boundaries, which is invaluable as you keep blossoming into your truth.
Please tell us more about your work, what you are currently focused on and most proud of.
My work revolves around inspiring others to reconnect with the natural world, themselves and holistic modalities. With one foot immersed in technology and the other in holistic wellness, I'm striving to create a long line of work based around inspiring the spirit, mindfulness, dignity, interconnection, self-care and the stories behind the people spreading their knowledge and passion about these topics.
My areas of technical expertise include Adobe Creative Suite, Final Cut Studio, Google Earth Pro, Mac Operating Systems, media management, and social media platforms. Along with my technological skill set, I also have a degree in alternative and holistic wellness, I am a Reiki practitioner, a cook specializing in food sensitivities and allergies, study sound healing, herbalism and wildcrafting. In short, I'm interested in all aspects of holistic living, making them accessible and easily understood.
OPIA Creative is my creative agency focused on protecting wild places, holistic modalities, and women. Further, OPIA has allowed me to work with clients who have the same end-goal as myself; to inspire others to reconnect with the natural world, themselves and holistic modalities. I tell their stories through video, audio, web design and photography.
We Are Still Wild is focused on inspiring our highest selves and enlivening the wildness in all of us. The two main aspects of the project are women's gatherings and oral histories. Gatherings are filled with outdoor activities that are meant to be approachable to all and food that is nourishing, delicious and allergy friendly. There are no rules, other than to support yourself, others and take advantage of the time and space provided for self-care, compassion and the potential to bloom. The oral histories are my small attempt to showcase women who have a special knack for listening to their highest selves and find ways to honor it. Further, who are able to create true community, deep friendships, explore self-care and find hopeful outlets in this often confusing, overstimulating and hurtful world. I hope these women inspire other highly sensitive people to look toward interconnection, finding their own hopeful outlets and relief in their suffering by resonating with similar stories to their own.
Blood Moon Reiki started with a need to heal the mysteries within my own body. Reiki became the backbone of my healing and a guiding light in my own path. After five years of practice, study and certification, I became a certified Reiki Master of the Usui tradition.
OPIA Creative, We Are Still Wild and Blood Moon Reiki have become the foundational trifecta of my path, and allow me to explore and cultivate the areas of life I most love and feel nourished by.
So much of the media coverage is focused on the challenges facing women today, but what about the opportunities? Do you feel there are any opportunities that women are particularly well positioned for?
I believe we're coming back into our power. I know there is a lot being thrown at us to try and make that not happen, like not acknowledging assault, not allowing us to have control over our own bodies, and not supporting the basic needs of women. But I feel strongly that this is making us wake up to our truth and igniting the fire that has always been there; just dampened by control and fear. Women are seeking out self-care and knowing their own body. They are reclaiming natural medicines and knowledge that take the power away from big pharma and people who say "no." They are leading the decolonizing movement and shining light on the native and indigenous populations who have been protecting and supporting life in a balanced way all along, who have been protecting the planet all along, and who I believe should be the ones making the decisions for us as a human whole. Women understand the importance of life because it is created in our bodies. We hold the magic, the knowledge and the understanding that life is sacred, and I trust that if we live in that truth, our opportunities and support will continue to diversify and grow.
Contact Info: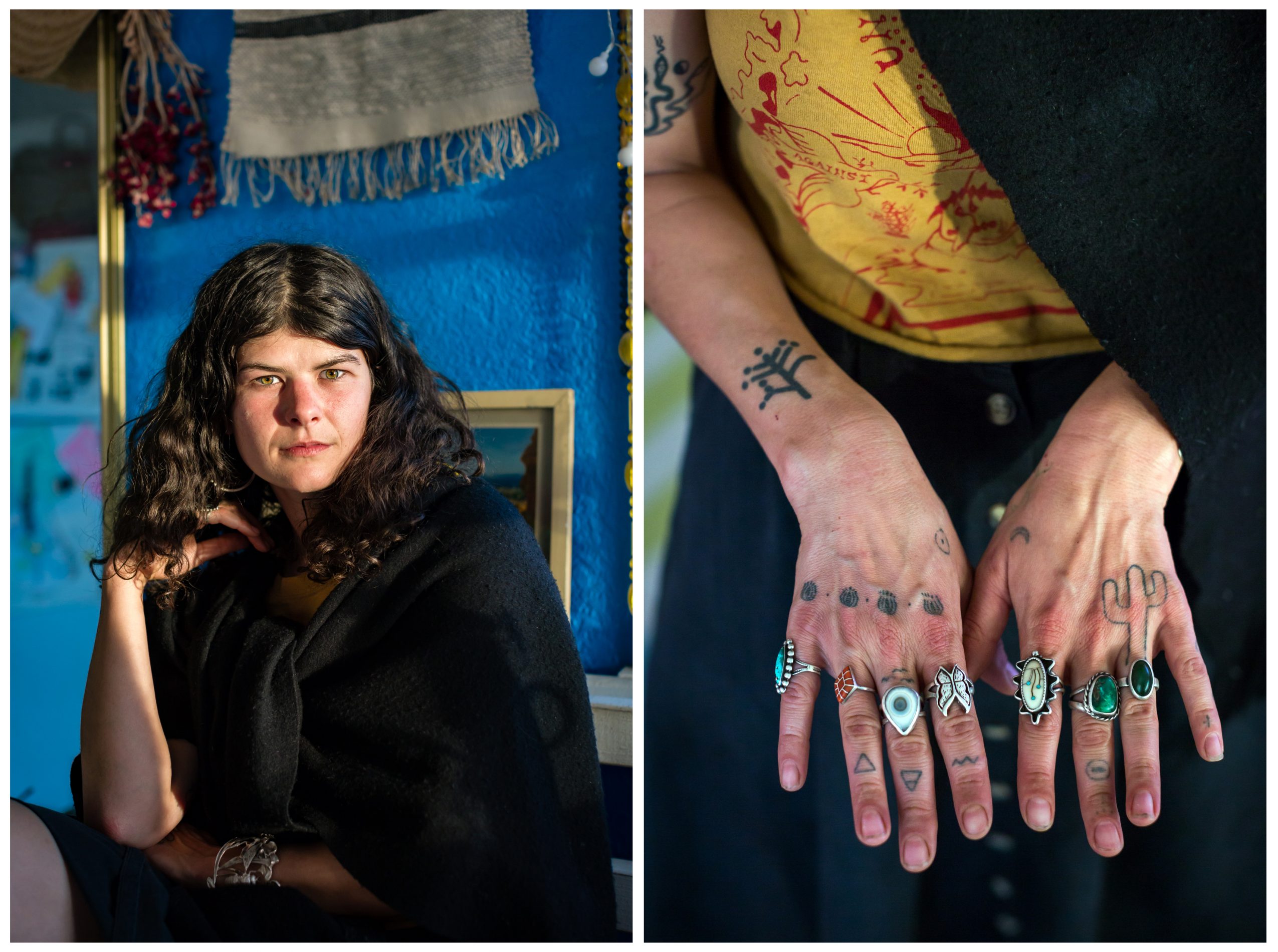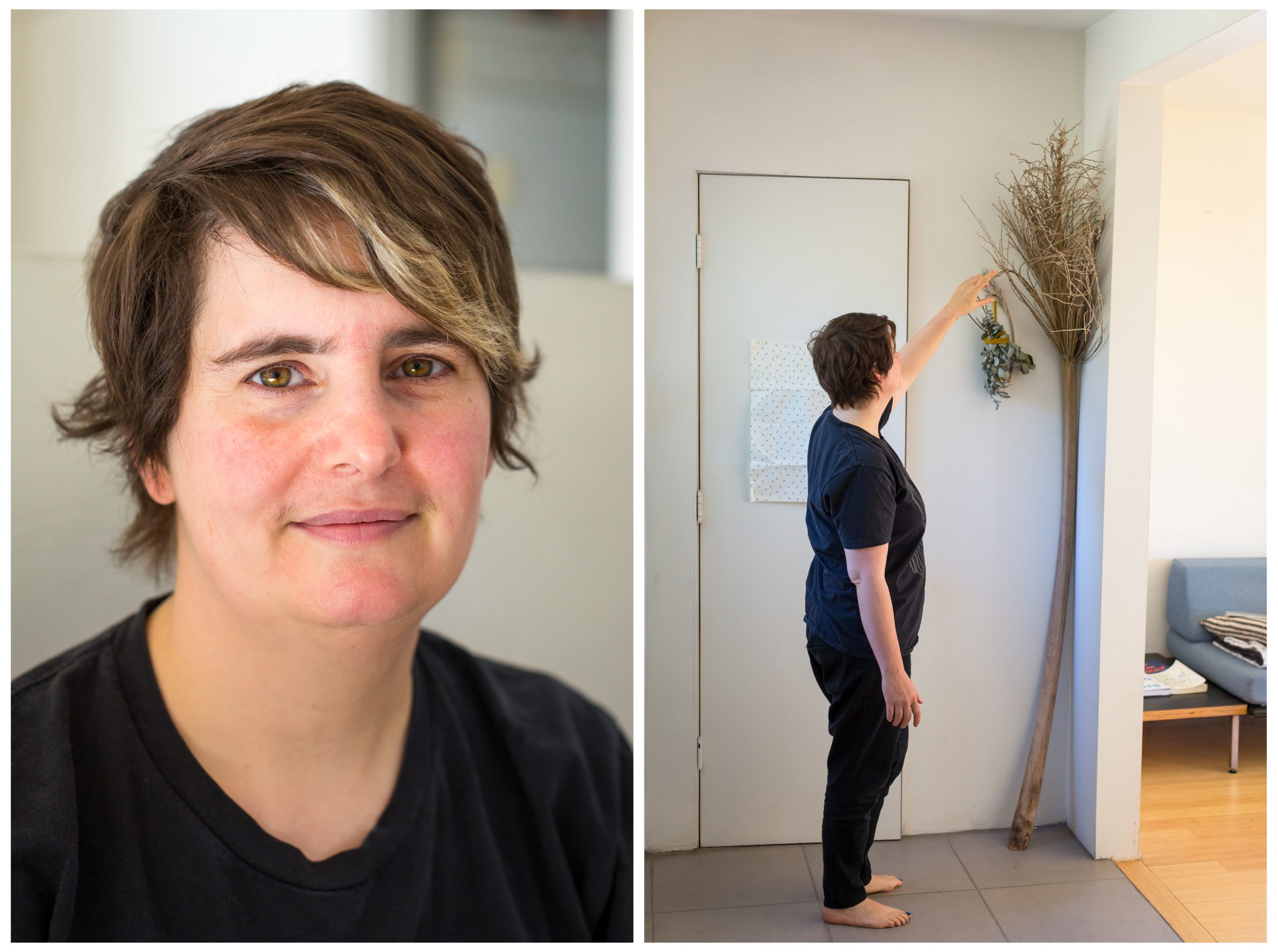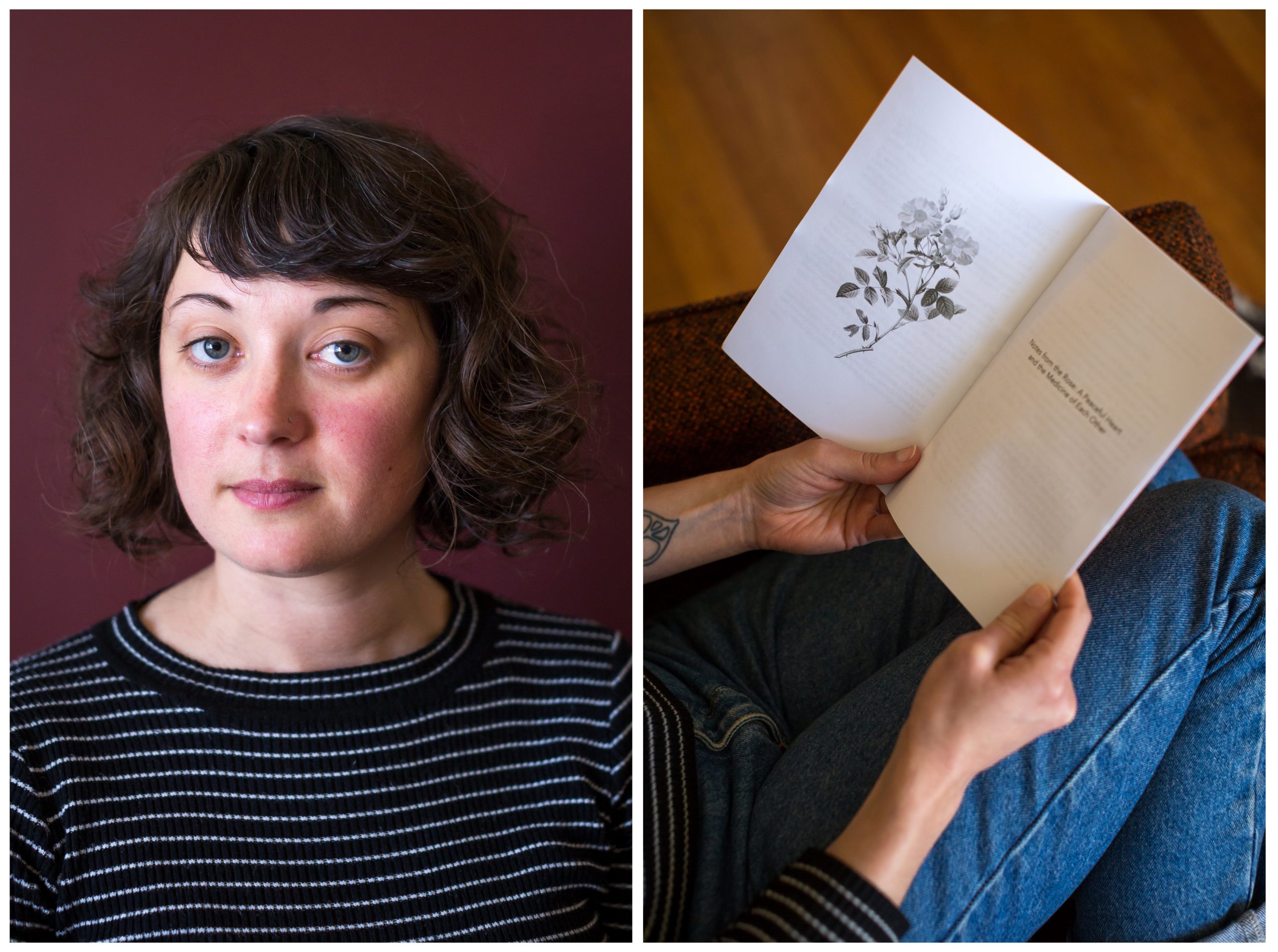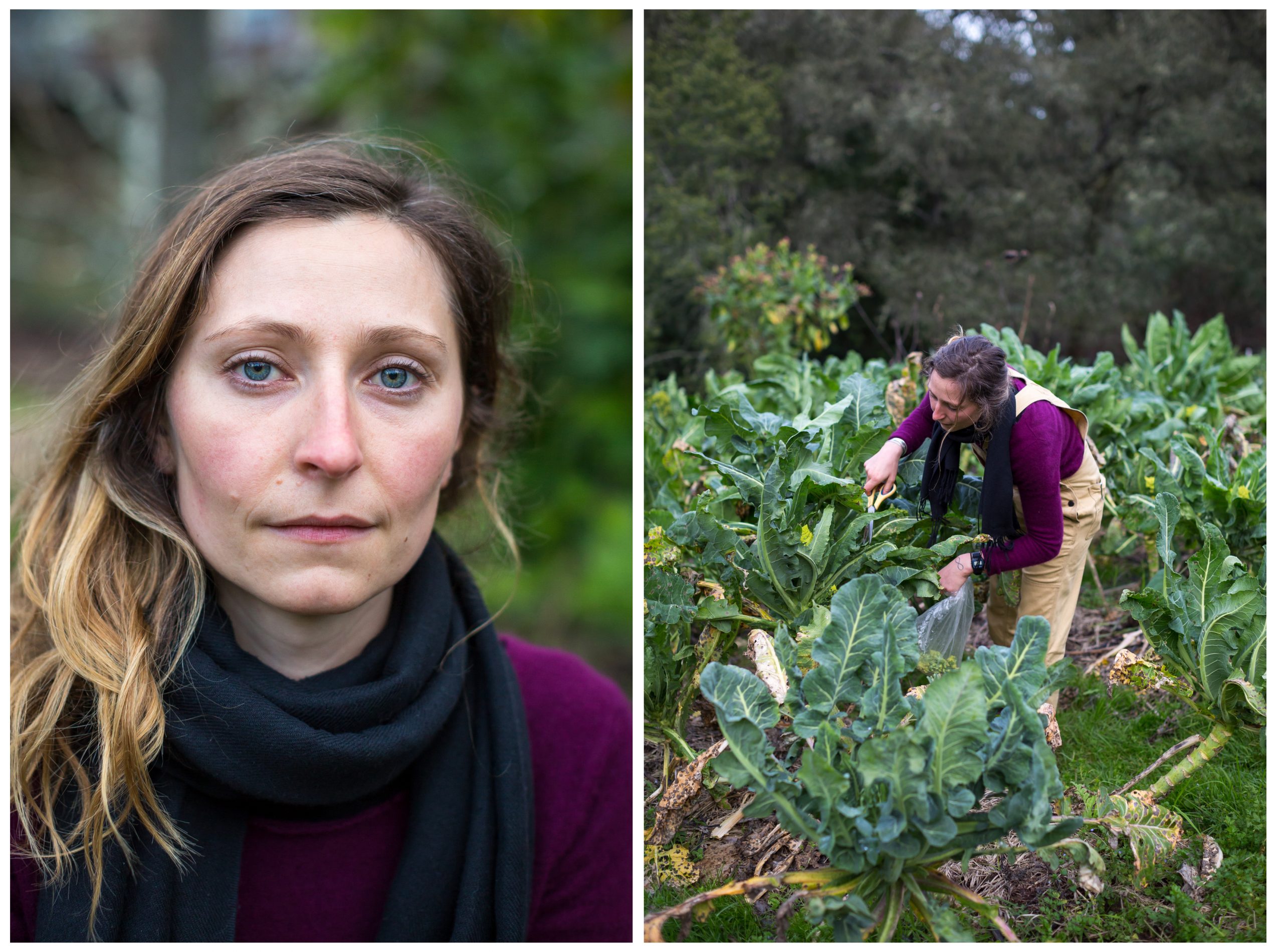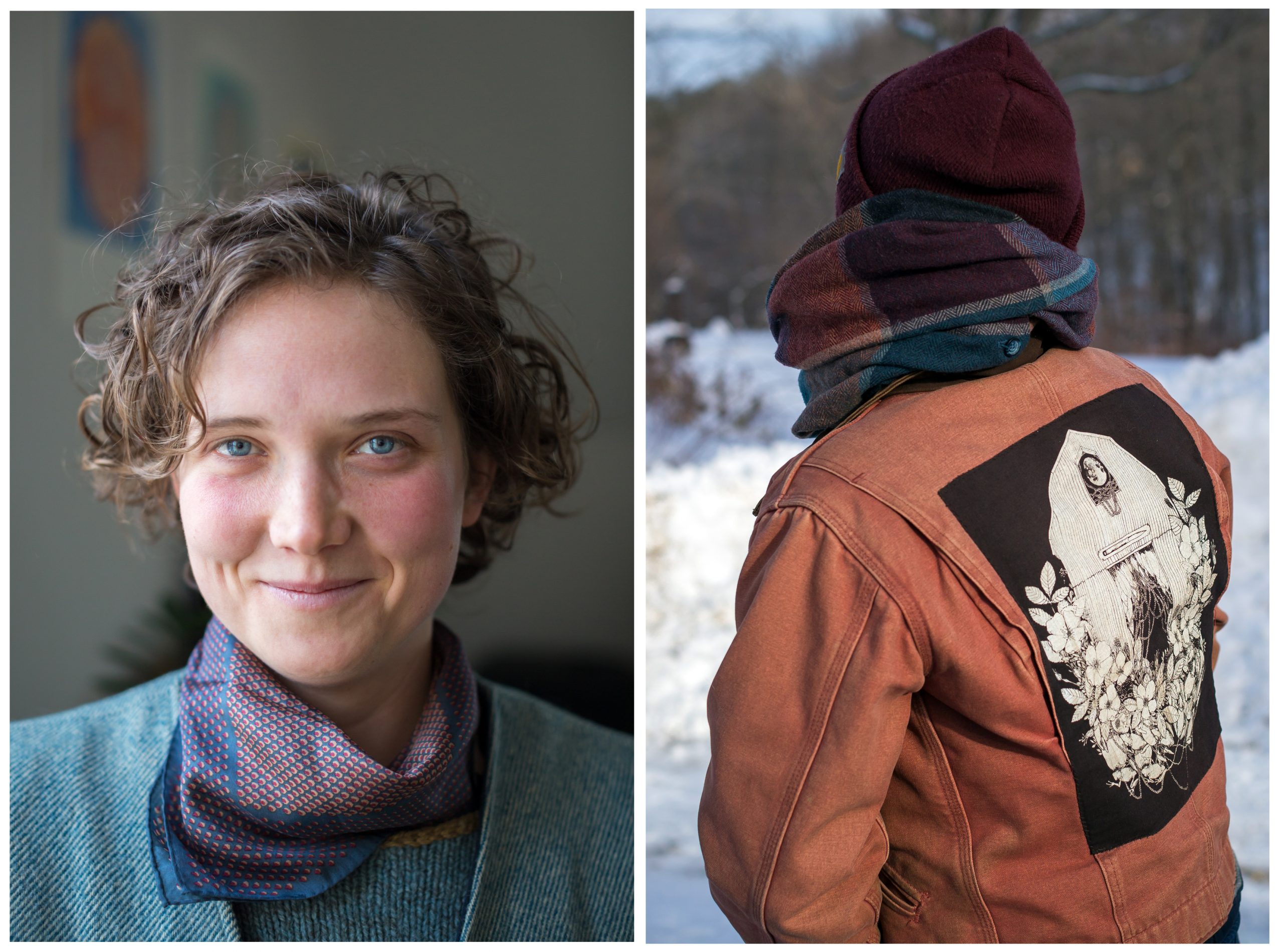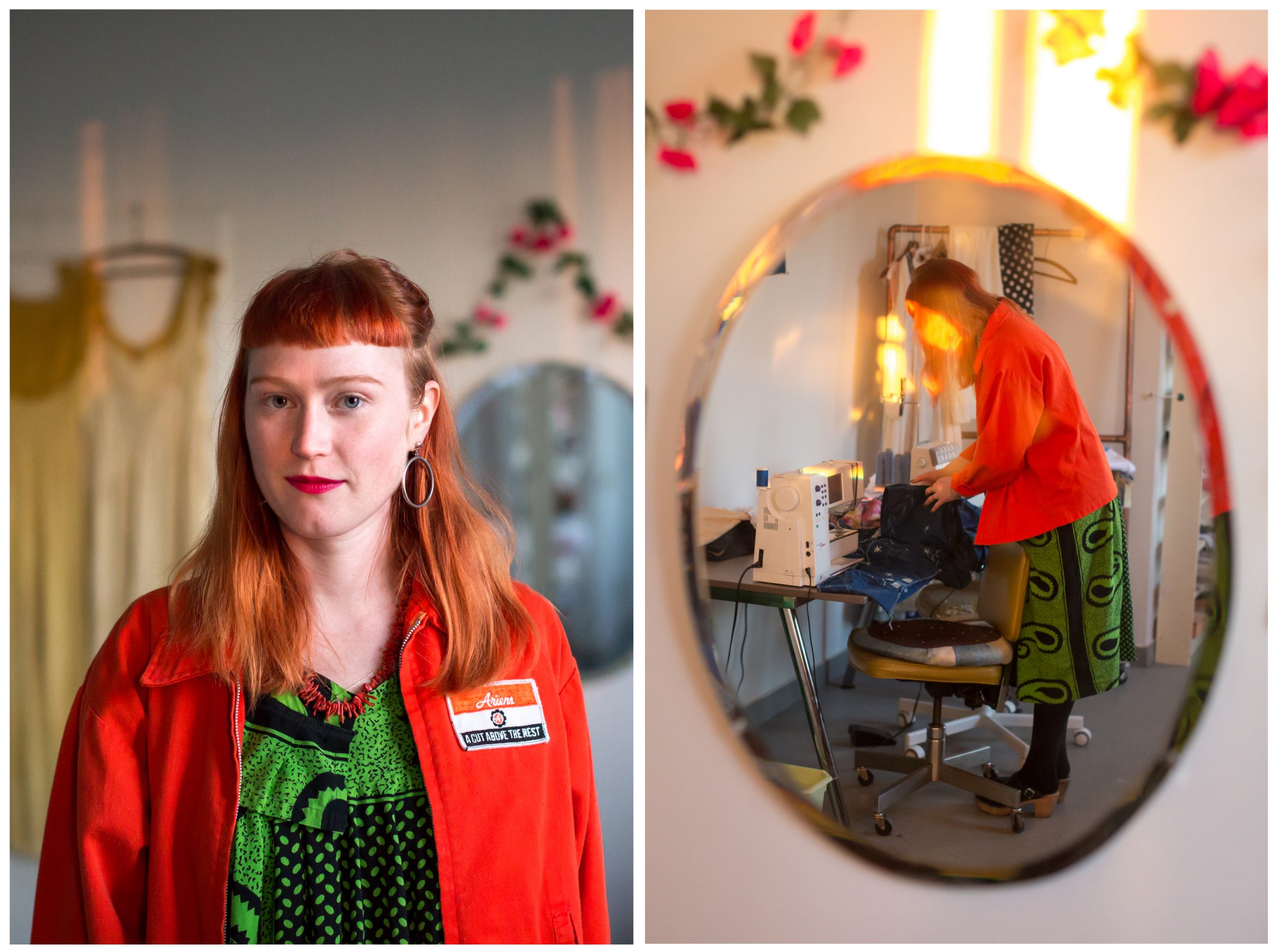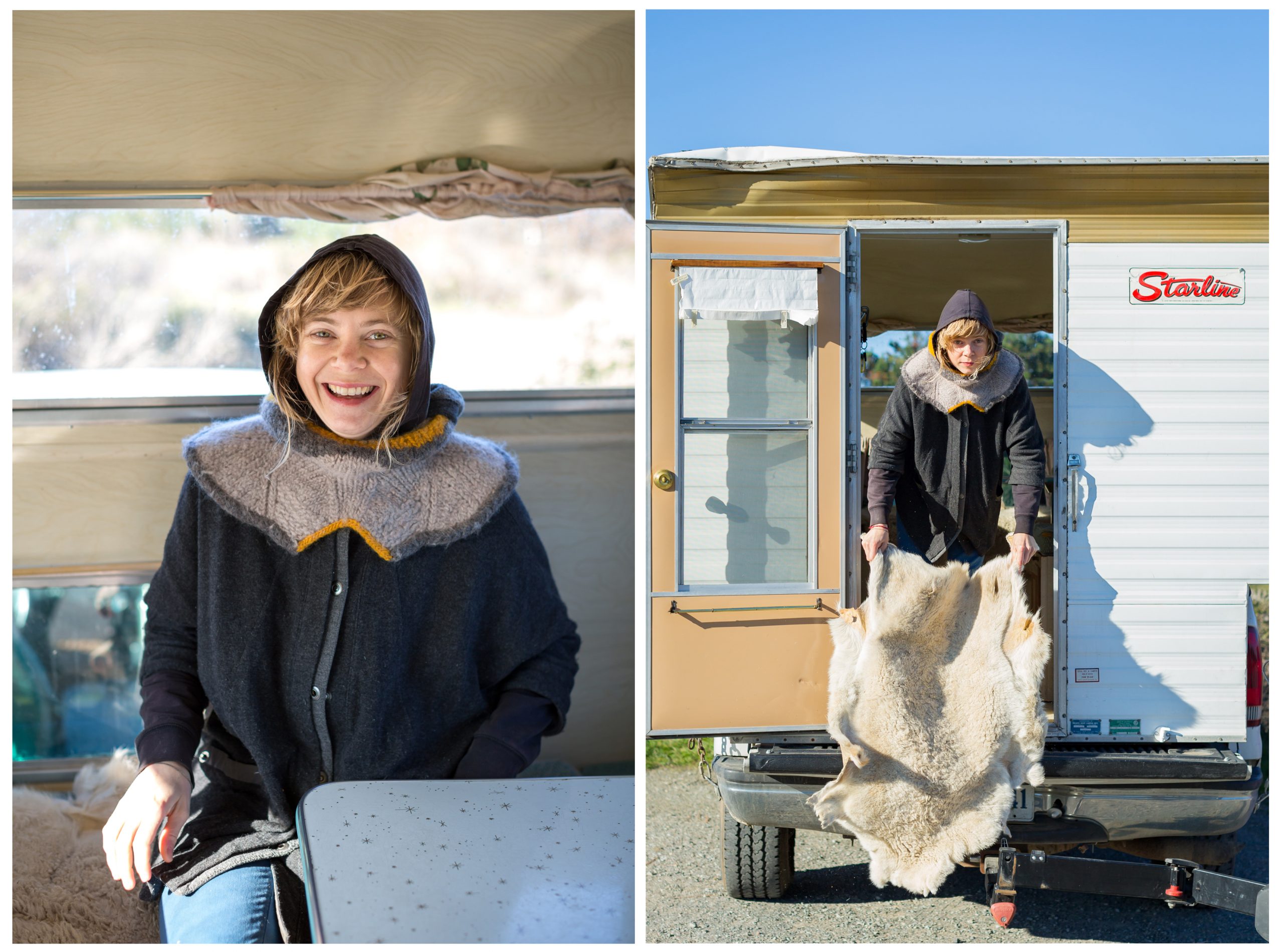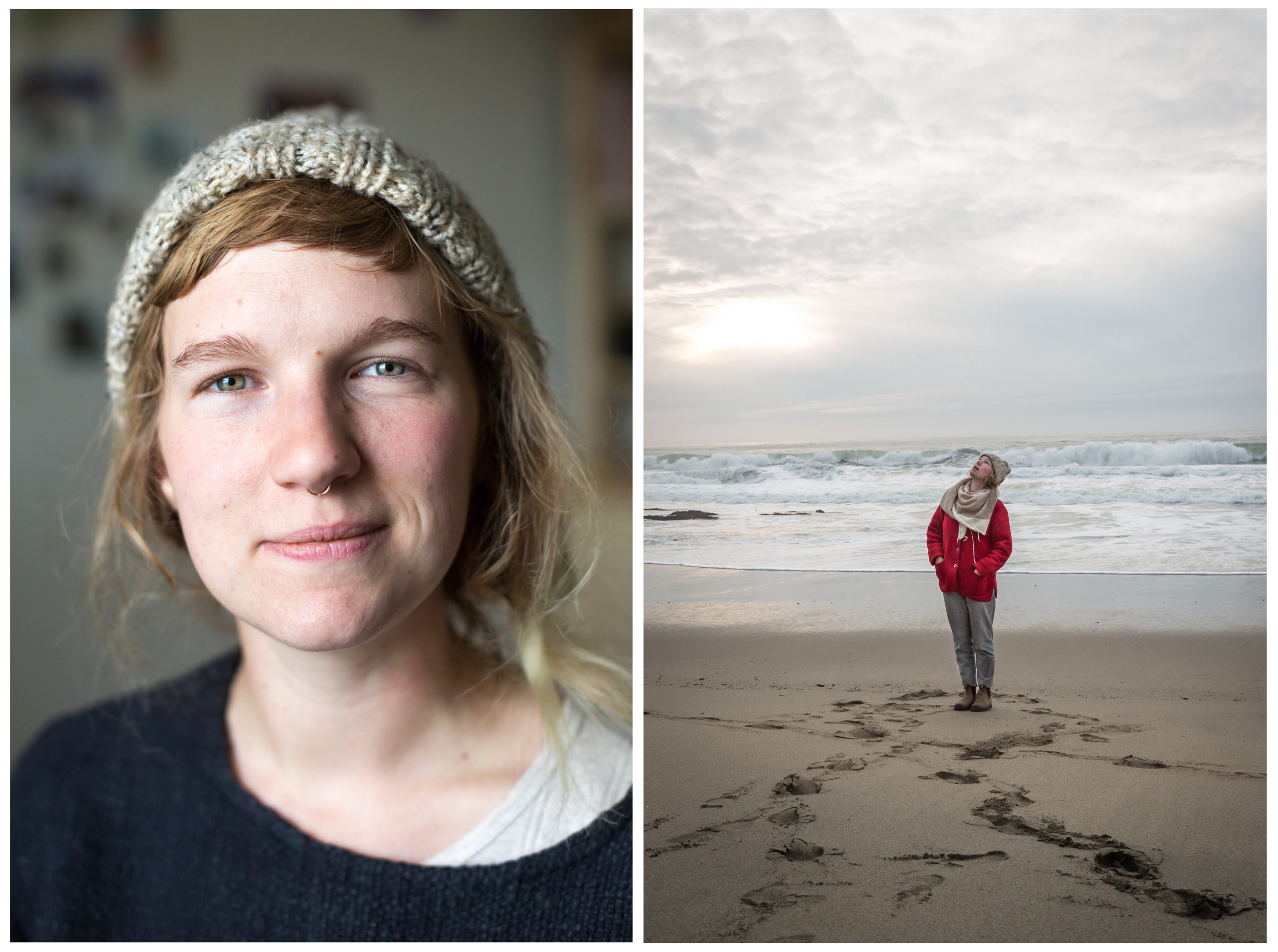 Image Credit:
Portrait of Heather Daniels Pusey is by Ashley Jardim (She of the Woods), Portraits are by Heather Daniels Pusey for the We Are Still Wild Oral History project
Getting in touch: BostonVoyager is built on recommendations from the community; it's how we uncover hidden gems, so if you know someone who deserves recognition please let us know here.