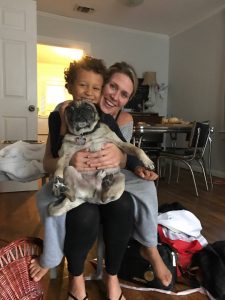 Today we'd like to introduce you to Elizabeth Klebart.
Elizabeth, please share your story with us. How did you get to where you are today?
Prior to motherhood, I had worked in social services and education, but I was miserable.  I'm a mix between a rule following, nature loving, free spirited creative, so working for others gave me high anxiety and I had a very difficult time not having the freedom to follow my creativity or to explore the world when I wanted.  Being stuck in a building was torture and Sundays were always such a depressing day for me, because I dreaded going back to work on Mondays.
When I was pregnant with my son in 2011, I was laid off from my teaching job and was in a panic to find employment.  Once my son was born and I held him in my arms, I couldn't imagine anywhere I would rather be, than with him. I never imagined myself having children, never mind being a stay-at-home-mom,  so this was a huge shock to me.  I decided that I was going to do everything in my power to continue to stay home with him, despite being told that "single mothers" don't have that option.  
As a society, we have made it very difficult for women to make the choice to stay home.  The rising cost of living and societal stigma has made women feel like it's not possible or valuable to be a stay-at-home-mom, and it is. It should absolutely be a choice, if that is a mother's desire.  As women, we need to be able to trust our desires and listen to our intuition.  Staying home is not what every woman wants and that's absolutely ok, but it should be an option. I have seen so many hard-working, single mothers work two or three jobs to provide for their children, while missing out on their childhood and I felt like there had to be a way where I could support my family, while also being a stay-at-home-mom.  So, I found a way.
I knew that I didn't want to be stuck home all day behind a computer, so I secured positions where I could continue to live our normal lives, while providing for my family, such as nannying and live-in caregiver positions. In 2014, I moved back to Austin, TX where I trained as an Attachment Parenting Educator.  I started up an Attachment Style Caregiver Business, where I provided short-term nanny services for other attachment style families and ran an adventure playgroup. My son had other children to play with and we continued to go on adventures, just with extra kids in tow!
In 2016, my son and I also started up another business, C&E Pet Boarding, which was our side gig in pet sitting and dog boarding in our home. It was mostly my son's idea and he thrived while caring for the animals.  He has learned so many entrepreneurial skills from this lifestyle and our businesses. Being raised in an entrepreneurial home, he is always coming up with new services that I can offer, helping me market our dog sitting service, and brainstorming ways to create new income streams, rather than trading hours for dollars. He is literally the best business partner I could ask for!
My mindset has been the biggest factor in making this lifestyle happen. When I was first starting out, I believed that I was going to stay home and I made it happen. There wasn't another option. I was not going back to work.  When I moved back to Austin, the sense of urgency to become self-sufficient again, forced me to buckle down and create a business. I believed that I was going to be a stay-at-home-mom, I created a business that revolved around the intentions I had for my life and our family, and I had a support system that provided a cushion for me.
In 2017, I started transitioning out of childcare and found myself taking my business in a completely different direction.  As an attachment educator, I have always been an advocate for supporting the needs of our children, but I realized that my true passion was supporting the needs of their parents, so that they could be the strongest versions of themselves, for their children.  
We can have the best intentions about the type of parent that we want to be, but if we are not getting our needs met, we cannot parent effectively. I know, first hand, how our intentions and parenting are affected when we are stressed and not focused on our own needs.  All areas of our lives, home, business, family, self (mind, body, soul) and the environment are interconnected, to create our overall wellness. When any of these parts are not in alignment, it can prevent us from peace, joy, and living out our purpose. We are better parents when we take care of ourselves through practices that focus on mind, body, and spirit.  In healing ourselves, we are able to heal our families.
I see so many women stuck in unhealthy relationships because they don't want to leave their children and go back to work or single moms who are stuck in a toxic co-parenting relationships and can't seem to release themselves from the drama of it.  Sometimes it's just moms who are so focused on being moms that their physical and mental environments become cluttered and overwhelming. Peace, joy, and purpose is achieved by detaching from the clutter that prevents peace and repurposing your mental and physical spaces, so that the calm, content, connected, sovereign mother can be born.  
I believe that the purpose of my work, is to use my story and my creativity to support mothers in breaking down the barriers to staying home and/or homeschooling their children.  Barriers that include financial instability, figuring out how they can work from home, alleviating the stressors of parenting in isolation, developing simple strategies and routines to focus on their own needs, and/or finding ways to let go of the physical and mental attachments that are preventing peace in their lives and homes.
I'm incorporating my art and design, with energy healing, and my intuition, to help other mothers demand peace, find joy, and claim their purpose.
Overall, has it been relatively smooth? If not, what were some of the struggles along the way?
This has not been an easy road, but it has been worth it.
About a year and a half ago, my son and I were going through an incredibly difficult time and I was ready to throw away my dreams of homeschooling and having a location independent business. Everything felt so hard, I was stuck, and I didn't feel like I had any other options than to go back to work and put him in school. But through a process that could only have been divine intervention, I was able to find my center again, by following my intuition and simplifying my life.  I started detaching from the physical and energetic attachments that were preventing peace and healing myself through my creativity. The same creativity that I had left behind in 2000, when I refused to submit my portfolio to RISD, to follow my dreams to become an artist and interior decorator! I started following my curiosity and gave myself the space to claim my purpose and allow my true self to unfold. Embracing my sovereignty was about reclaiming my power to govern and rule my own life.  That's when my new business was born, Sovereign Motherhood Design.
This time around, I wasn't prepared to transition to the virtual world and was overwhelmed by traumatic events that had unfolded during that time.  I was stuck, emotionally and financially. We were at risk of becoming homeless, so I returned to Massachusetts in March and left behind both businesses and our entire lives in Texas. I had to completely start over and it has not been easy, but I have been letting go of work that is not in alignment with the intentions I have for my life, following my curiosity, and taking things one day at a time.  I felt very stuck and things were not flowing for a while, but releasing my mindset blocks has been a huge part of this process. Once I released those energetic blocks, the creativity has been flowing and gaining clarity on the direction that I want for my life and business.
I have spent the last year creating massive change in my personal and professional life and realized that mothers need to know that there are options. This is more than finding ways to stay home or starting a business. We have the power to design a life we love, in all areas! We need to reclaim that power and sovereignty over our lives.
Having a support system has been huge in my journey and not everyone has that. My advice is:
1) Simplify your life as much as possible. Declutter your home and your mind of things that will take you away from the things that you want to achieve and how you want to be spending your time.
2)  Decrease your spending as much as possible. Find ways to lower your cost of living and consider finding a cooperative living situation where you can lower your expenses while having a built-in support system. Believe me, running a business is much easier when your child has other children to play with and you're not stressing over astronomical bills!
3) Decide what your priorities are. Align your work and your family life with those priorities and then let the rest go. I've allowed myself to try on different things this year and despite liking some of the work or dreaming of focusing on it someday, it didn't line up with my main priority, being a present mom, homeschooling my son, and setting up our lives so that we have had the ability to travel. So, I let those things go. A great visualization for this is creating a virtual vision board in a graphic design program, like Canva. You can add pics of your priorities and it gives you visual motivation and reminders. The majority of items on my vision board for 2018 have mostly all been achieved. Remember, just because you CAN do something, doesn't mean that you should.
4) Believe. Believe so deeply that you can create an amazing life and business. Believe and know that the world needs your gifts. Your mindset is the most important thing in this equation.
5) Surround yourself with other people who are on the same path and have the same mindset as you. Align your social circle with people who are energetically in-tune with where you are going and what you want to achieve. Don't share your story with people who will not support you or who will shoot down your dreams.
6) Just act. Stop waiting for the perfect website or spending thousands starting something up. You don't need any of that. I am a business DIYer. You can basically teach yourself how to do anything on Instagram. That's how I taught myself basic graphic design. You don't need thousands of dollars to hire someone to do all of the tech stuff. Until you are making money, just start with something and grow from there.
7) Develop a morning routine and daily self-care that consists of exercise, meditation, and journaling. Become a morning person. I'm still working on that one! I am a night owl, but I greatly benefit from going to bed early and waking up at 5.
8) Go back to the ten-year-old version of yourself and remember who she was. What inspired her? Who did she want to become? What did she spend her time doing? Then take her back to the present with you. Find who you were, before life happened. Allow her to infuse herself into your life and business. Don't worry about having everything figured out. You just need you and a plan. Even if the plan consists of one idea, it will unfold and natural transition into different things. Don't fear that change or growth. Let it flow naturally.
9) Decide who you want to be and how you want to feel. Write out those affirmations all over your home. Pretty soon you will be that version of yourself.
10) Find an accountability partner. Someone that you can do daily check-ins through messenger where you go over your goals and what tasks you completed.
Alright – so let's talk about your work. Tell us about Sovereign Motherhood – what should we know?
I am an Attachment Parenting Educator, Unintentional Minimalist, Professional Feng Shui therapist, Reiki Space Clearing Practitioner, energy healing student, artist, and designer.
Sovereign Motherhood Design is holistic design that supports mothers in creating more intuitive, intentional, and freedom-filled lives and homes.  This includes lifestyle design through strategies, support groups, printables, and eventually energy healing services to help mothers co-create a life, home, business, and/or homeschool that is in alignment with the intentions that they have for their lives.  I serve as a resource for newly single moms, as well as, married moms, who want to continue to stay home, homeschool, or start a business. I offer services, such as my free virtual training in my FB group, a Stay-at-Home-Strategy ebook, and a Directory of Cost-Effective, Cooperative Living opportunities.  
In my online shop, you can find printable bullet journal spreads and printable, holistic art and decor, that is ink-drawn and hand-lettered.  Each design is created with intention and purpose. I use symbolism found in nature to serve as visual cues to anchor your thoughts on the areas of your life where you desire healing.  I also refinish furniture and create decor from natural items found in nature, rather than contributing to clutter on our planet. All designs are holistic and the colors, botanical drawings, and symbols are intentional.
One of my biggest passions and skills since childhood, is repurposing spaces and intuitively rearranging rooms to clear out energy. I am a budget decorator and can totally transform a space, with DIY decor and repurposed furniture.  In the winter of 2019, I am launching my Holistic Home E-Design service that will be incorporating Feng Shui, Color Therapy, and interior decorating to create homes that support the needs of the families that I work with. I specialize in budget, family friendly, and small space decor.  
In addition to my my design services, I teach classes on mindfulness, attachment parenting, and creativity.  
We just acquired a travel trailer and you can follow the renovation project on my blog, as well as our adventures in roadschooling.  I write about intuitive parenting, cozy minimalism, intentional communities, (single)motherhood, alternative housing solutions, entrepreneurship, and homeschooling, among other things.  
My ultimate vision is to start up a cost-effective, intentional community and renovate campers into tiny homes to support other stay-at-home or homeschooling (single) moms who are at risk of homeless, to allow them to focus on their families, to continue on this lifestyle, and to heal following a birth, divorce, or other traumatic life event.  I believe that this would allow mothers to leave unhealthy marriages and provide access to follow through with their homeschool dreams with the support of other families…someday maybe starting up multiple communities across the country. I am deeply inspired by co-housing communities, as well as the roadschool families that are creating community while they travel.  
Society is evolving and modern families are realizing that the structure of our communities is not supportive of the needs of parents or children. As a homeschooling mom, who has experienced having a sisterhood of other homeschooling moms and their children, that community is nothing short of magical.  There are so many families that are longing for a built-in support system, to trade childcare, child-rearing, and homeschooling tasks, but there aren't many affordable options. I believe that access to this would change the trajectory of our society. To allow parents to follow their passions and find their joy, to learn alongside their children and other parents, it would be life-changing.
As for my business, I am just doing "the next right thing" and letting it evolve naturally.  By decluttering my mind and home of the things that distracted me, I have been given more time to play, create, read, write, and do more of the things that we value as a family, and that is healing for us.
My intuition has been heightened by this whole experience. I'm allowing myself to become who I was meant to be and my business is coming along for the ride.
Do you recommend any apps, books or podcasts that have been helpful to you?
Yes! So many are listed on my blog, but I am obsessed with Law of Attraction Secrets with Robert Zink, especially his Manifestation Affirmation. I love Oprah's Super Soul, Rob Bell, The Sovereign Society Podcast, The Practical Esoteric, Radicle Ruminations, and The Art Business Podcast.
I use the Chakra Healing Meditation app and a 7-minute workout app.
For business, I love Sabrina Philipps Intentional Entrepreneur group on FB, as well as Homeschool Boss Moms with Cara Mendez.
For parenting, I love the Aha Parenting blog and the Hypnobabies Self-study for pregnancy and childbirth.
I just read Big Magic and adored it. I also finished Discover the Power Within, A New Earth, and You Can Heal Your Life. Both were really enlightening. I have been studying A Course in Miracles and The Artist's Way, as well. I also want to finish Goddess Warrior, Ending the Search, and You Are a Badass, and You Are a Badass at Making Money.
Pricing:
Updated Prices listed on my website and Etsy shop.  
Contact Info: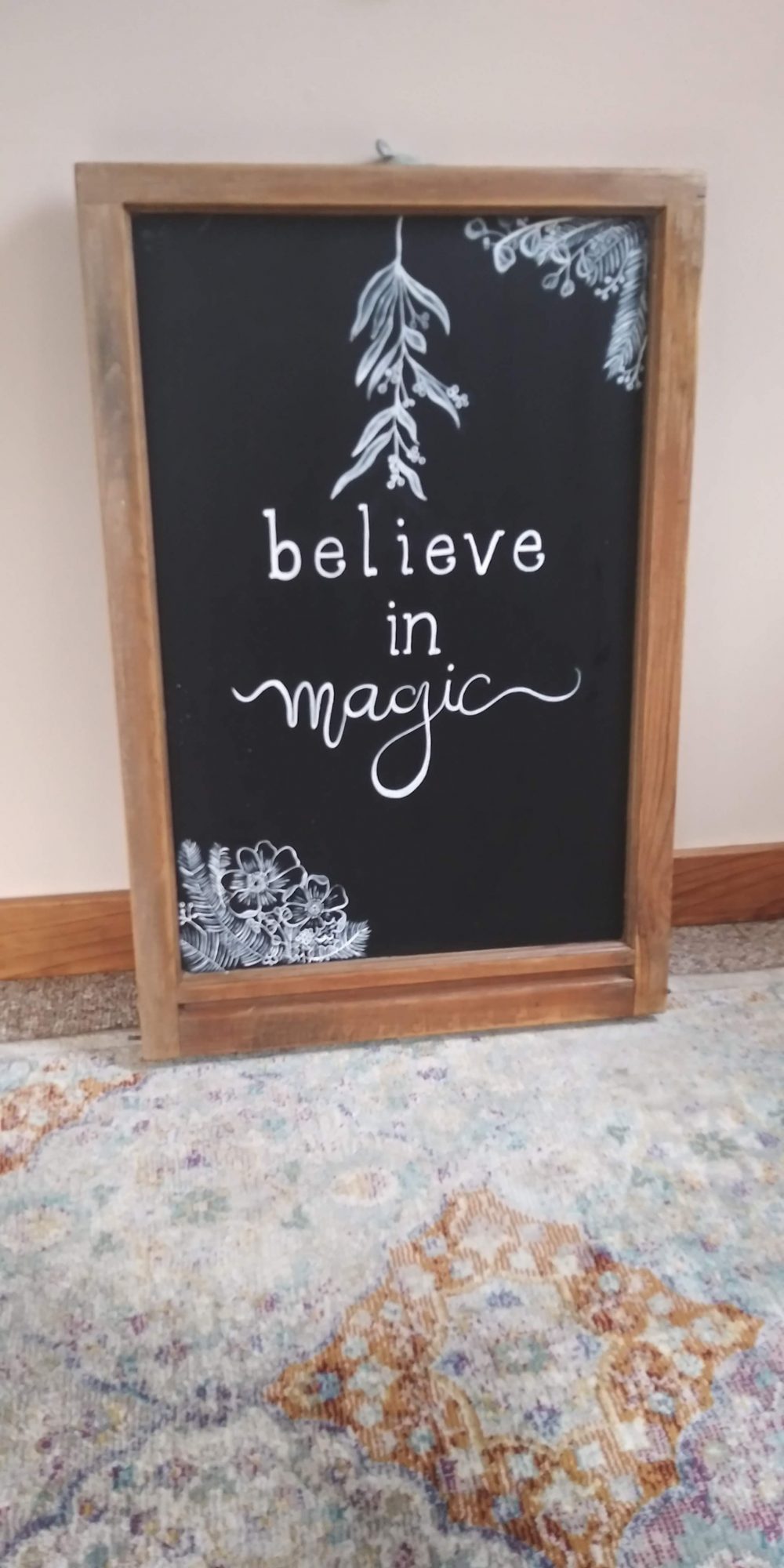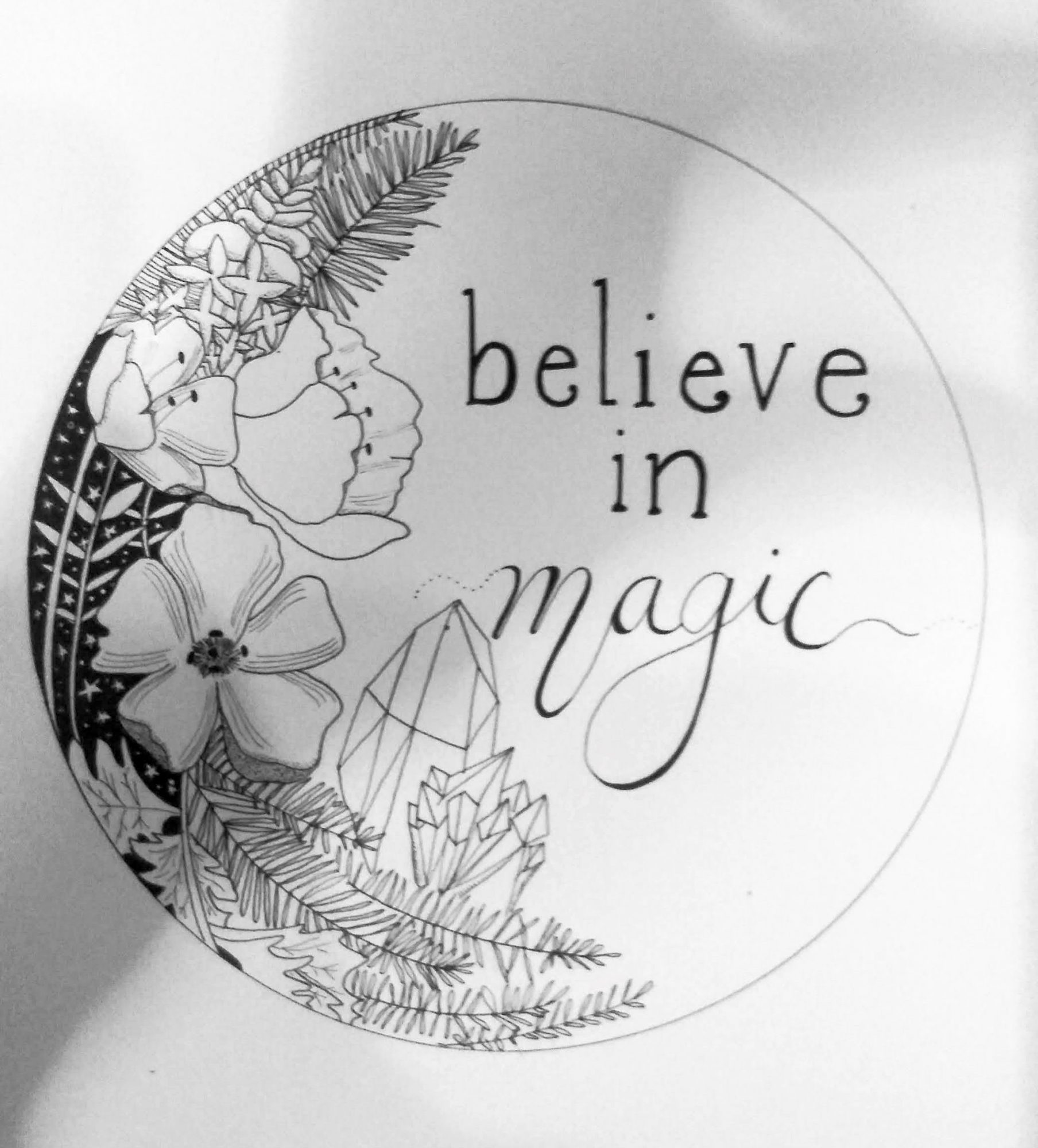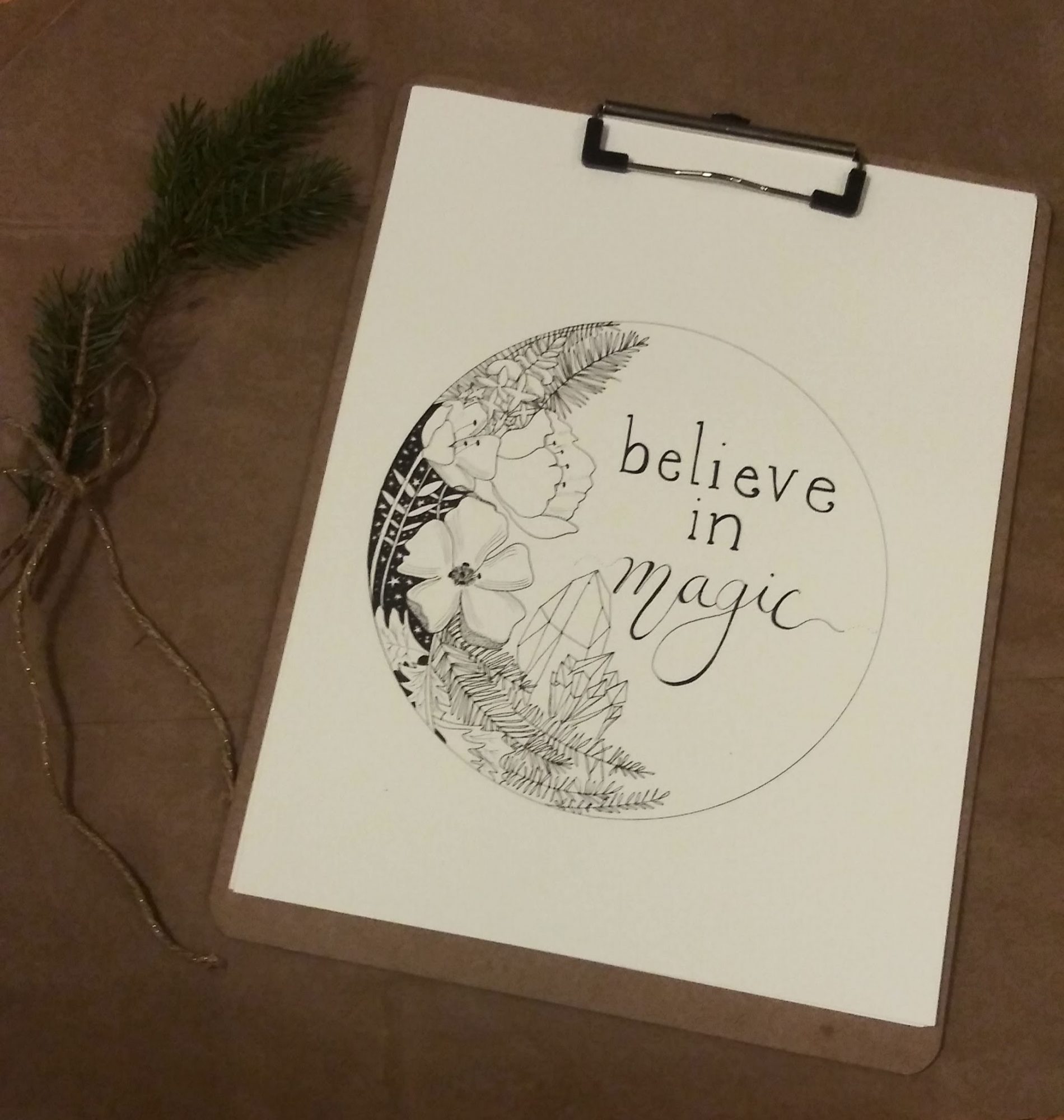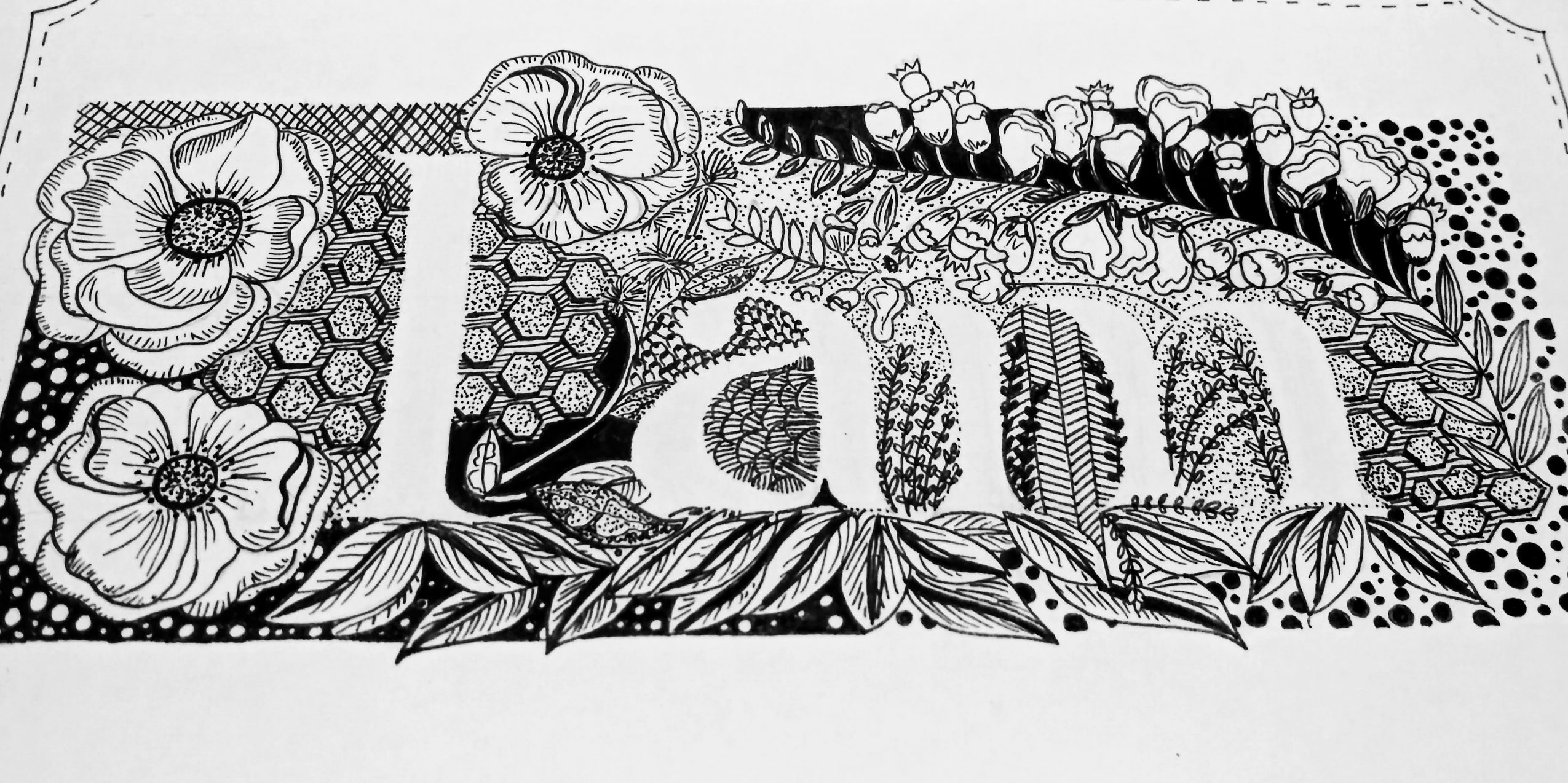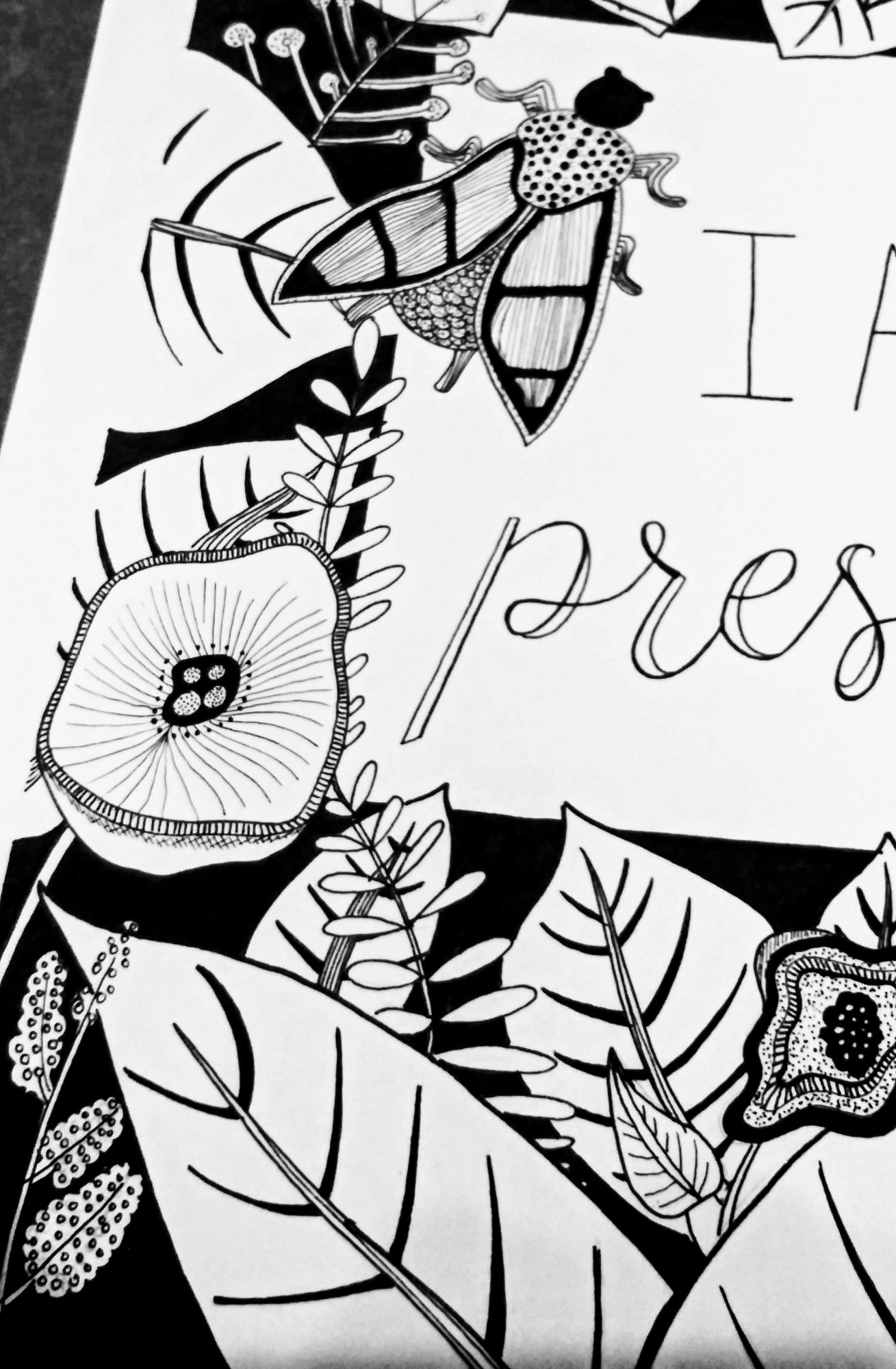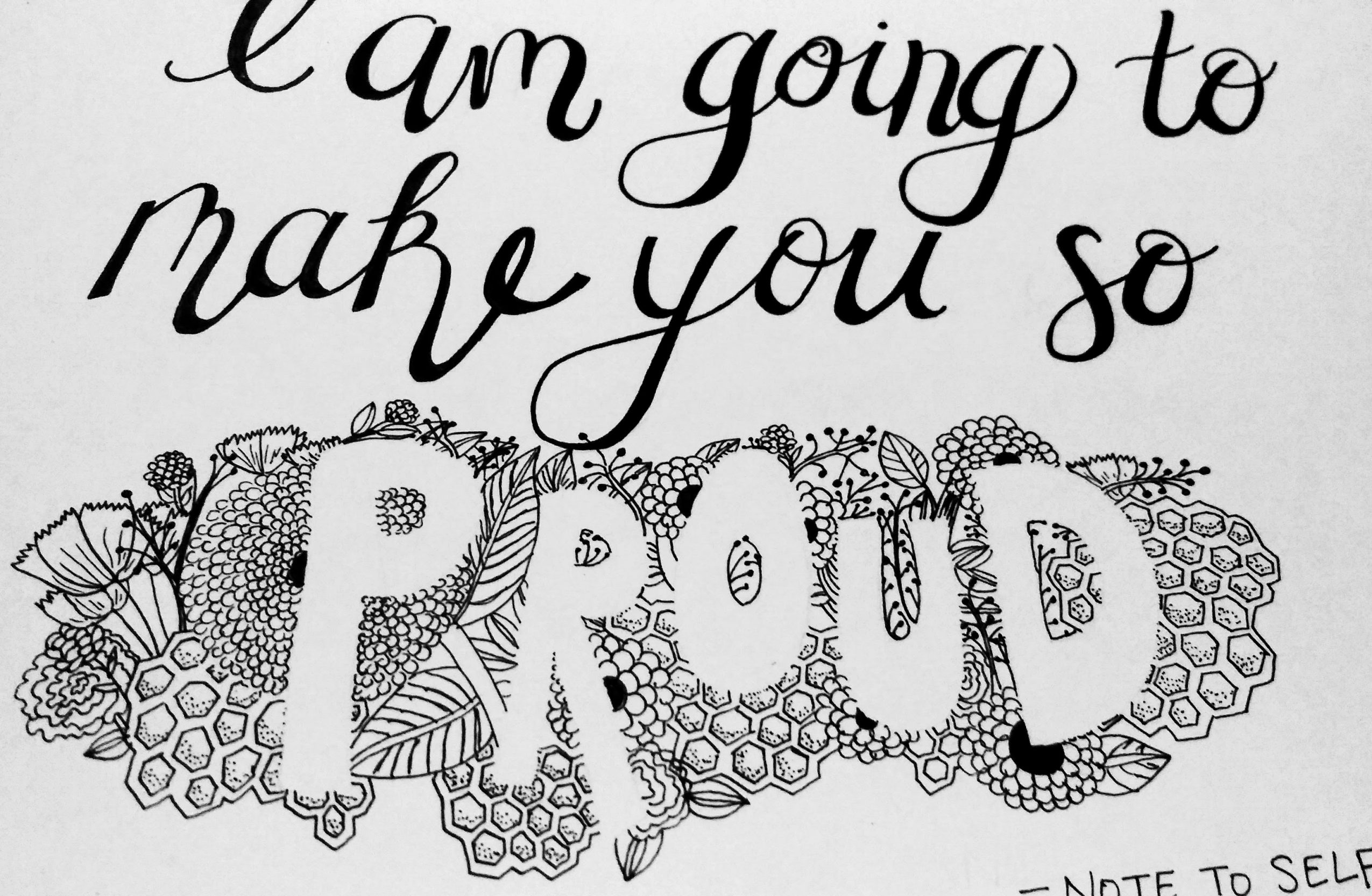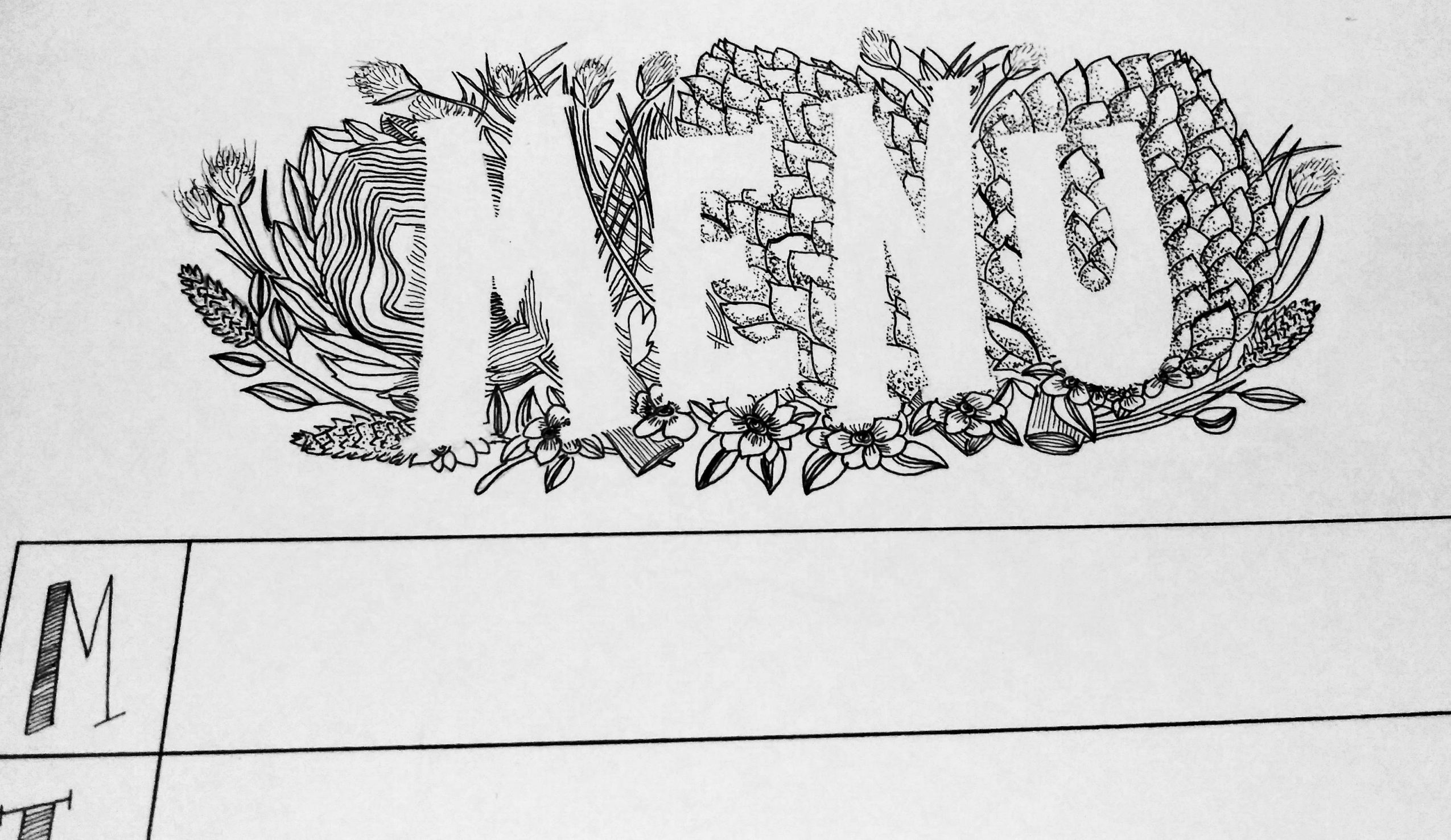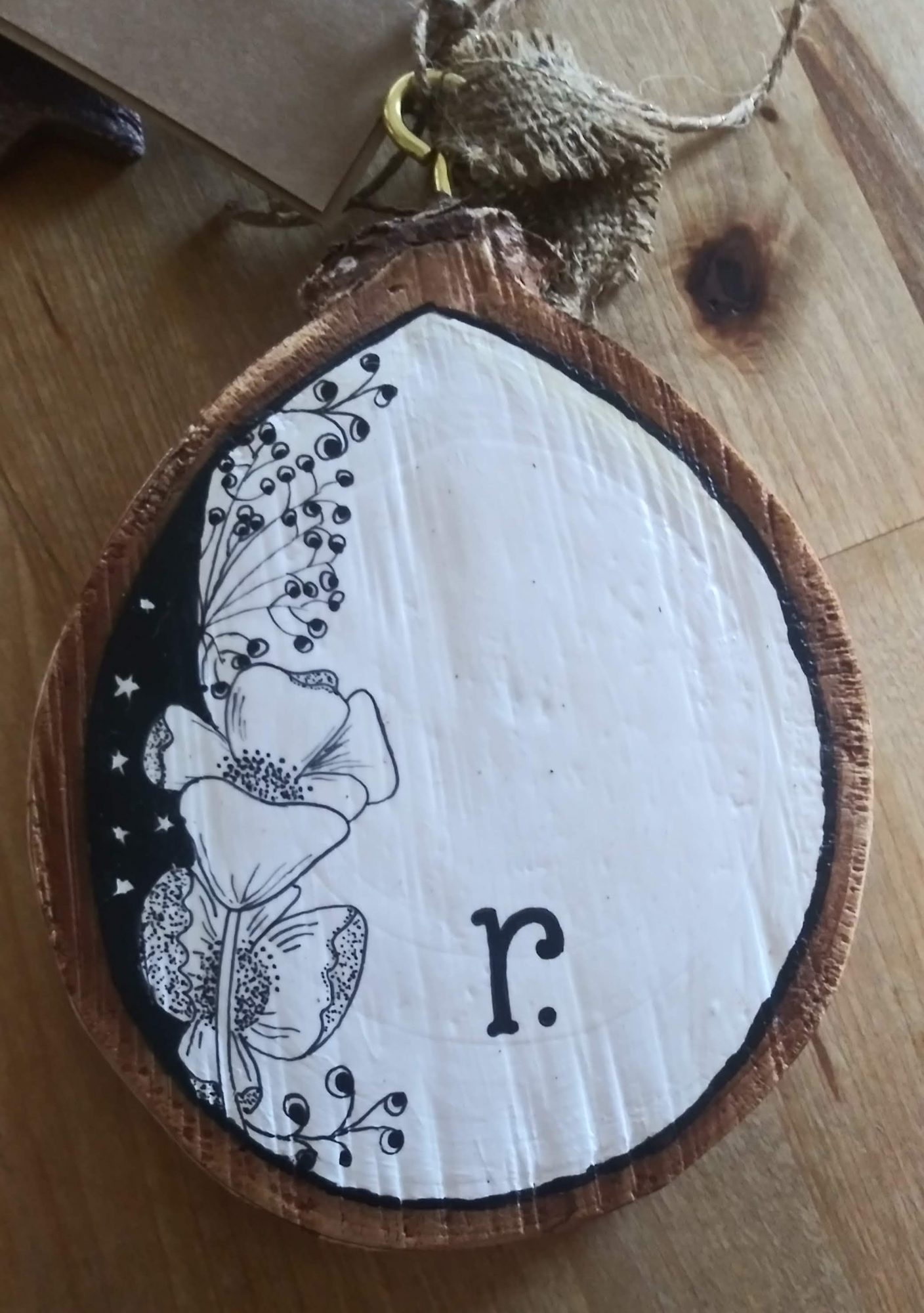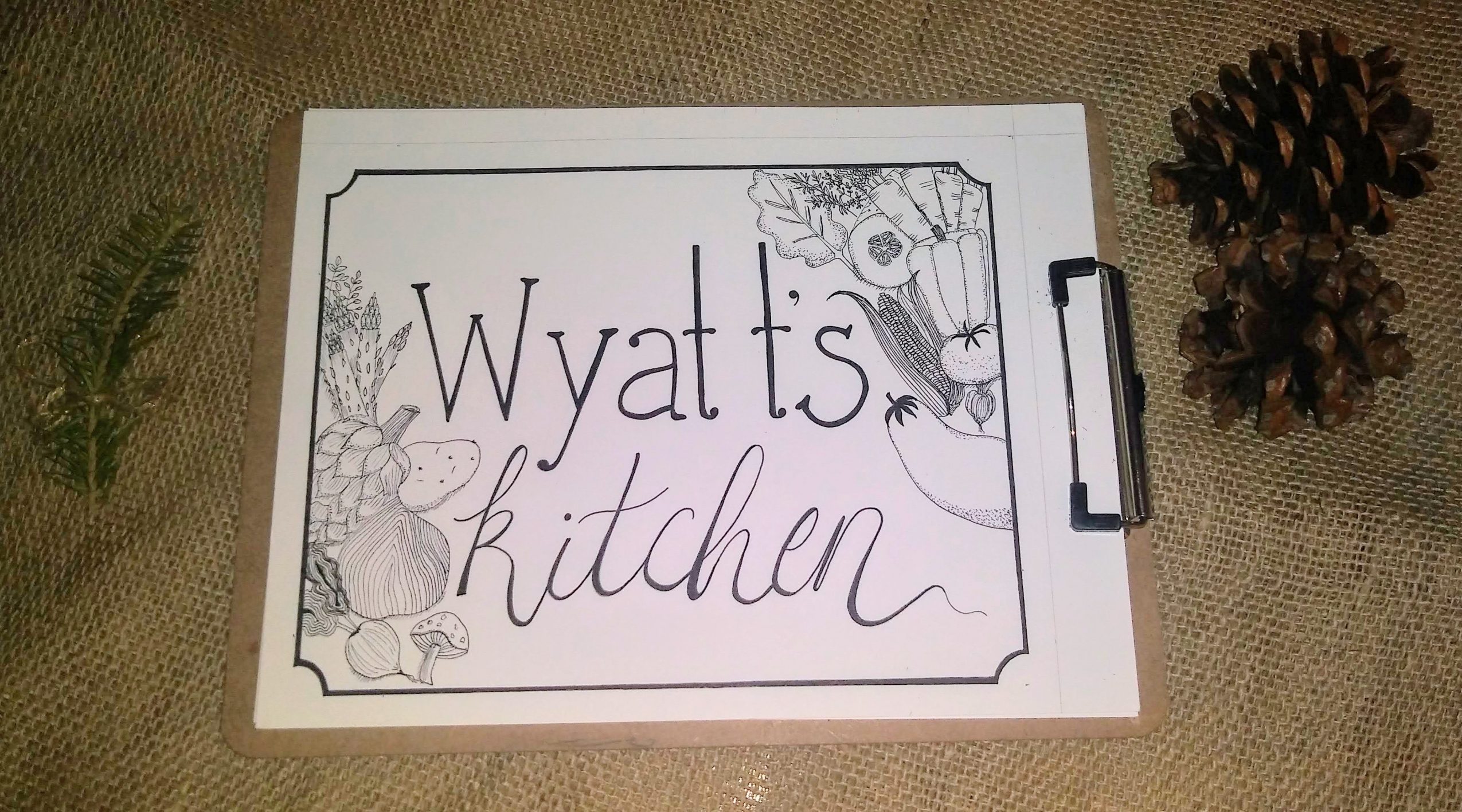 Image Credit:
elizabeth@sovereignmotherhood.com
Getting in touch: BostonVoyager is built on recommendations from the community; it's how we uncover hidden gems, so if you know someone who deserves recognition please let us know here.