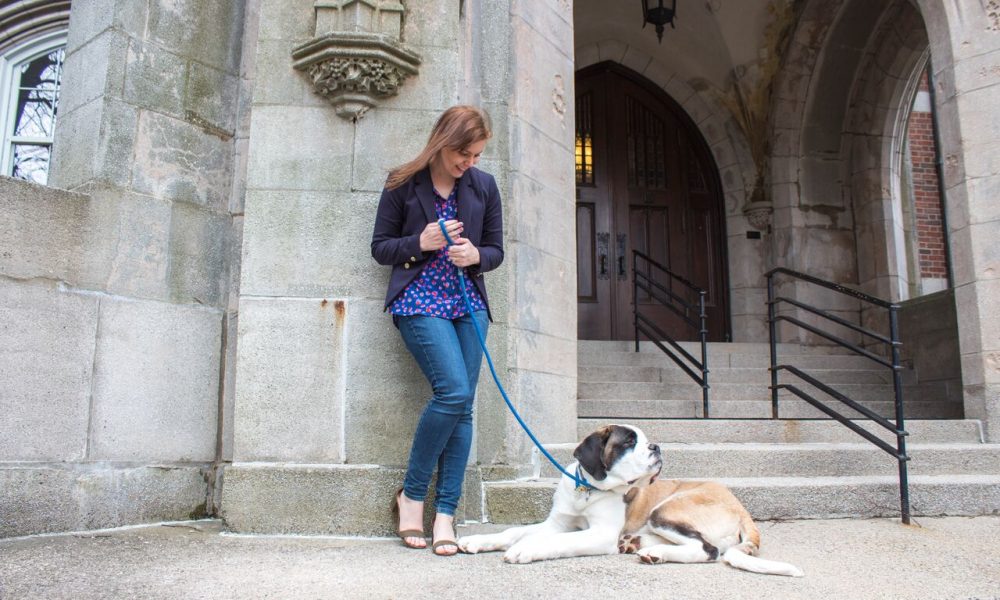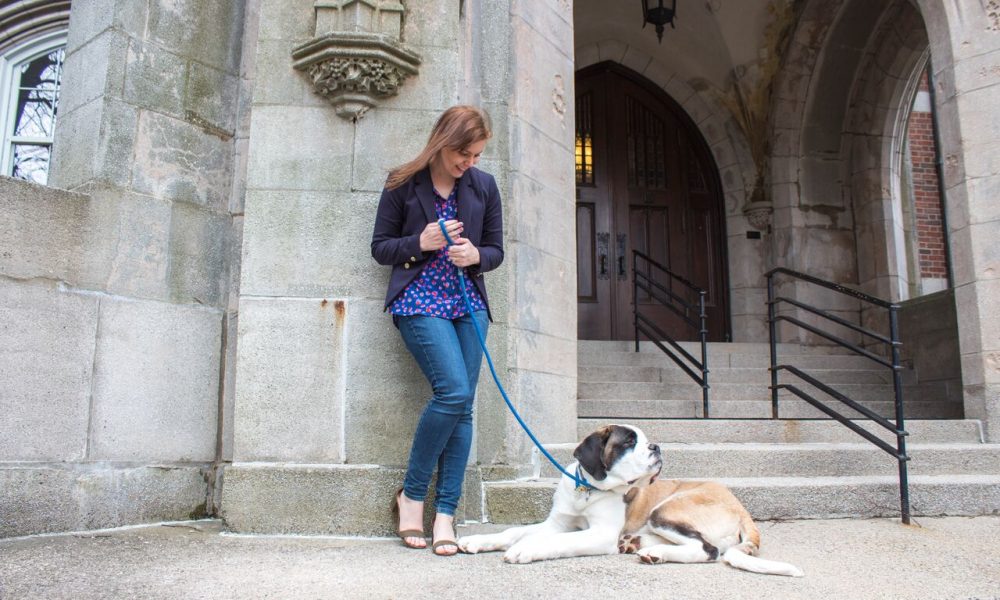 Today we'd like to introduce you to Andrea McDonnell.
Thanks for sharing your story with us Andrea. So, let's start at the beginning and we can move on from there.
I'm currently an Assistant Professor of Communication and Media Studies at Emmanuel College in the Fenway. There, I teach undergraduate courses in media theory, audience studies, and celebrity culture. I also advise student research — this year, I'm working with two students who have spent the past eight months studying the relationship between Instagram and narcissism and audience engagement with daytime talk shows. I love teaching because every day is different. I try to engage students in genuine conversation – it's exciting when discussion leads to new ideas and questions that you hadn't previously considered.
When I was an undergraduate, I majored in American Studies at Vassar. Friends would jokingly ask me what my career plans were. Their suspected job options for someone with a degree in cultural studies were pretty narrow. I was poised, it seemed, to be a commentator on "I love the 90's,"** but not much else.
I've always enjoyed writing, but it took some time for me to figure out how I would put that skill to use. After college, I went through seven jobs in two years. I worked as a security guard, an elementary educator, a photo sales agent — you name it. And it was a bumpy time. I was raised on Long Island and during that period I also had to decide if I would stay or move. But, it was that hectic uncertainty that ultimately helped me to realize that I wanted to go back to school to pursue a Ph.D. in Media and Communication. I found that, no matter what else was going on in my life, I still wanted very much to read and write and I was doing so during my free time. I was probably the most active inter-library loan requester at my local library! For me, the not-knowing was an important step towards figuring out what my goals were. Now, I draw on those experiences when talking with students about their own plans. We often see people's successes without understanding that achievement is not a straight line. I hope that by talking with a student about my experiences, they can be reassured that uncertainty and risk-taking, while stressful, can be productive.
While I was preparing to begin graduate work at the University of Michigan, I was working at a children's museum on Long Island, and my friends and I would all read gossip magazines on our breaks. We often disagreed with the magazines' messaging, but we kept reading anyway. I wondered why that was. It was a question that stuck with me and one that ultimately drove my graduate research and the idea for my first book.
*A dream job, btw!
We're always bombarded by how great it is to pursue your passion, etc. – but we've spoken with enough people to know that it's not always easy. Overall, would you say things have been easy for you?
One of the struggles that I continue to face is the assumption that popular culture is trivial. On my first job interview, I was sharing a taxi with a man who asked me about my career and when I told him that I studied celebrity gossip he said, "Wow, you can get a Ph.D. in that? That's disgusting."
That was a blatant example, but it remains a challenge to convince many people of the value of studying pop culture. It's so ingratiated in our everyday lives that we tend to take it for granted. Plus, there's a discourse that suggests media texts, especially those consumed by women, are trivial and trashy. But to me, these are the very reasons that we need to attend to these texts, to better understand their social implications and their role in the lives of consumers.
One of my female inspirations is the sculptor Louise Nevelson. Her assistant, Diana MacKown, interviewed Louise and those interviews are the basis for a book called "Dawns and Dusks," which tells the story of Nevelson's life from her own point of view. It is my favorite book and I often recommend it to students who are feeling uncertain about their futures. And one of the lines that always sticks with me is when Louise says, "From the first day in school until the day I graduated, everyone gave me one hundred plus in art. Well, where do you go in life? You go to the place where you got one hundred plus." I love that message, of following your gifts. Asking, "What am I great at? What gives me joy?" There were many times when I wasn't sure what I would do, where I would go or what my path would be. At times, I still question what the future will hold. But, I've always known that I enjoy writing and that, despite a winding journey, it would be a part of my life.
We'd love to hear more about your business.
I see mentorship as a big part of my role as an educator. It's very important to me that students gain a professional skill set as well as a critical, analytic one. Some of my favorite moments as a teacher are when I can help students develop new elements of their portfolios, polish their public speaking skills or just gain confidence. I feel lucky to have had a cohort of fantastic mentors in my life. Their support really buoyed me up during times when I was feeling insecure and their passion for their field sparked in me a desire to learn. So, that's a spirit that I try to model in my own teaching.
I'm also a media scholar and I primarily research the relationship between gender, celebrity, and popular culture. My first book, Reading Celebrity Gossip Magazines, was published by Polity Press in 2014. It's a study of the production, content, and audience reception of magazines like Us Weekly and Ok! and the reasons they became so popular with women in the early 2000s. Since then, I've published a number of studies that consider coverage of cross-sex friendships on gossip blogs, representations of weight and race in celebrity magazines, and, most recently, the celebrity influence of Donald Trump. I'm currently working on a new book, Media, and Celebrity, with scholar and educator Susan Douglas, to be published by New York University Press next year. This book looks at the development of celebrity culture over the past century and considers the ways in which advancements in media technology have continuously shaped the nature of fame and the ways in which we relate to celebrity in our own lives.
Which women have inspired you in your life?
I love Joan Rivers. She always made me laugh. Most people know her from her Fashion Police days, and maybe criticize her for being catty towards other women, and I understand that criticism. But at the same time, her jokes were often about taking the air out of ridiculous standards and limitations that are hoisted on women. Her early stand-up sets are all about her rage as a young woman and how she felt limited. She took her rage and she turned it into something to laugh about, made it a source of strength for others and for herself. One of her mottos was that there's always something to hate, in other words, there's always something to be mad about or fed up with. And our anger can bring us together, actually bond us. "Don't you hate that?" "I know, I do." Those little moments can be important, especially for women, because they allow us to feel heard.
Before she passed away, Joan did an interview with Terry Gross on NPR's Fresh Air, and she talked about seizing any opportunity, no matter how small. She was the voice of Topi Gigio (a puppet mouse on the Ed Sullivan Show) and even though it seemed like this unimportant role, it taught her to always go through every door that opened, to take every opportunity that comes. You never know which one will be the door that leads you to your goals. That idea has stuck with me.
My mom is also an inspiration to me. She's one of the most observant, generous, and funny people I know.
Contact Info: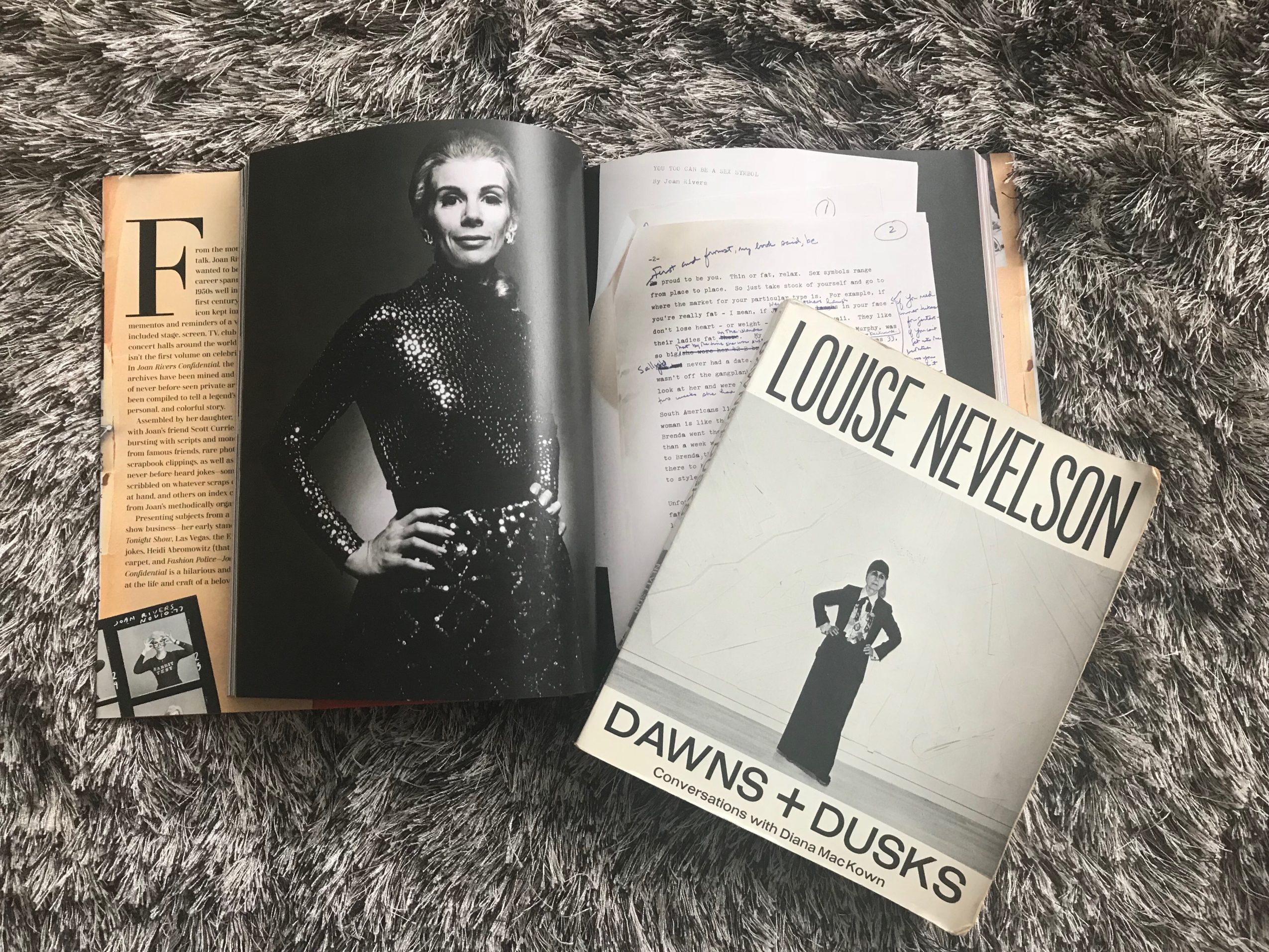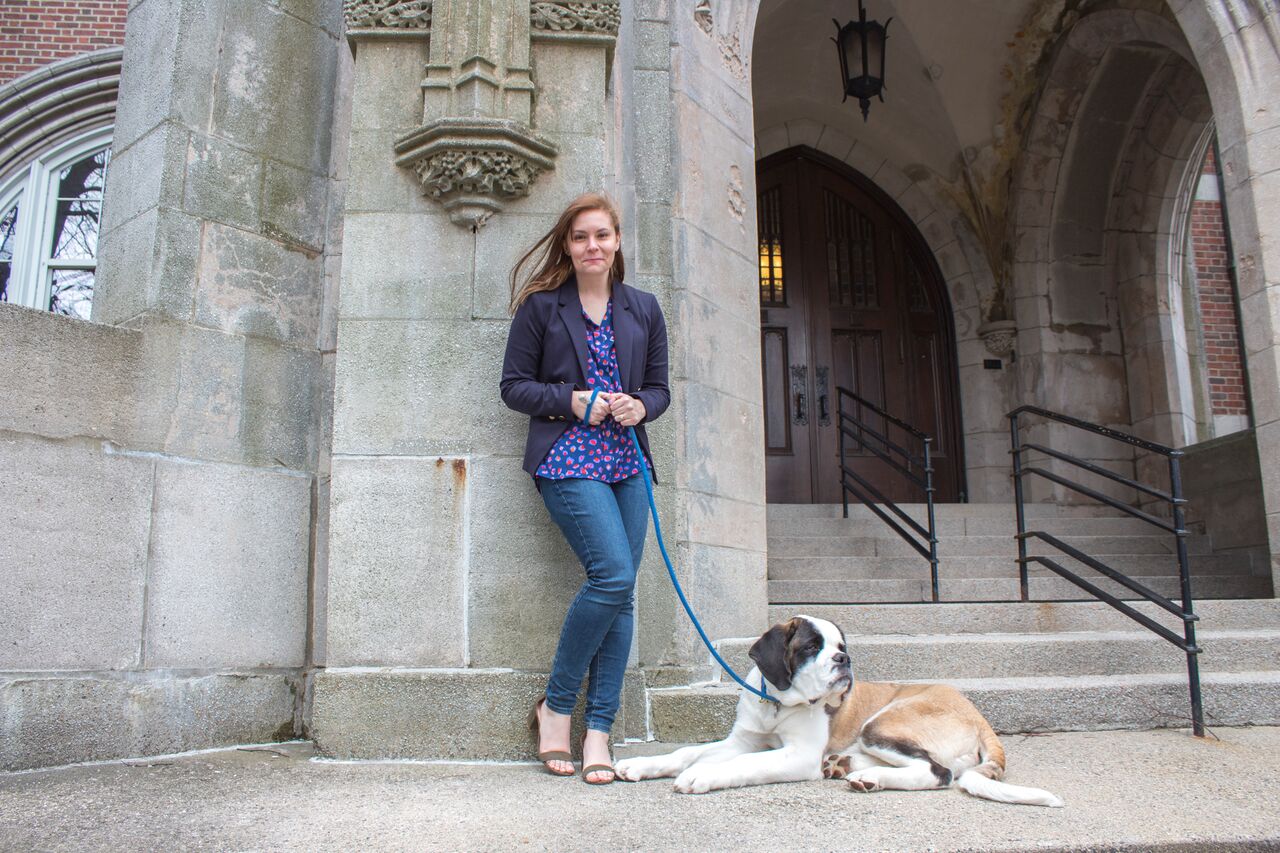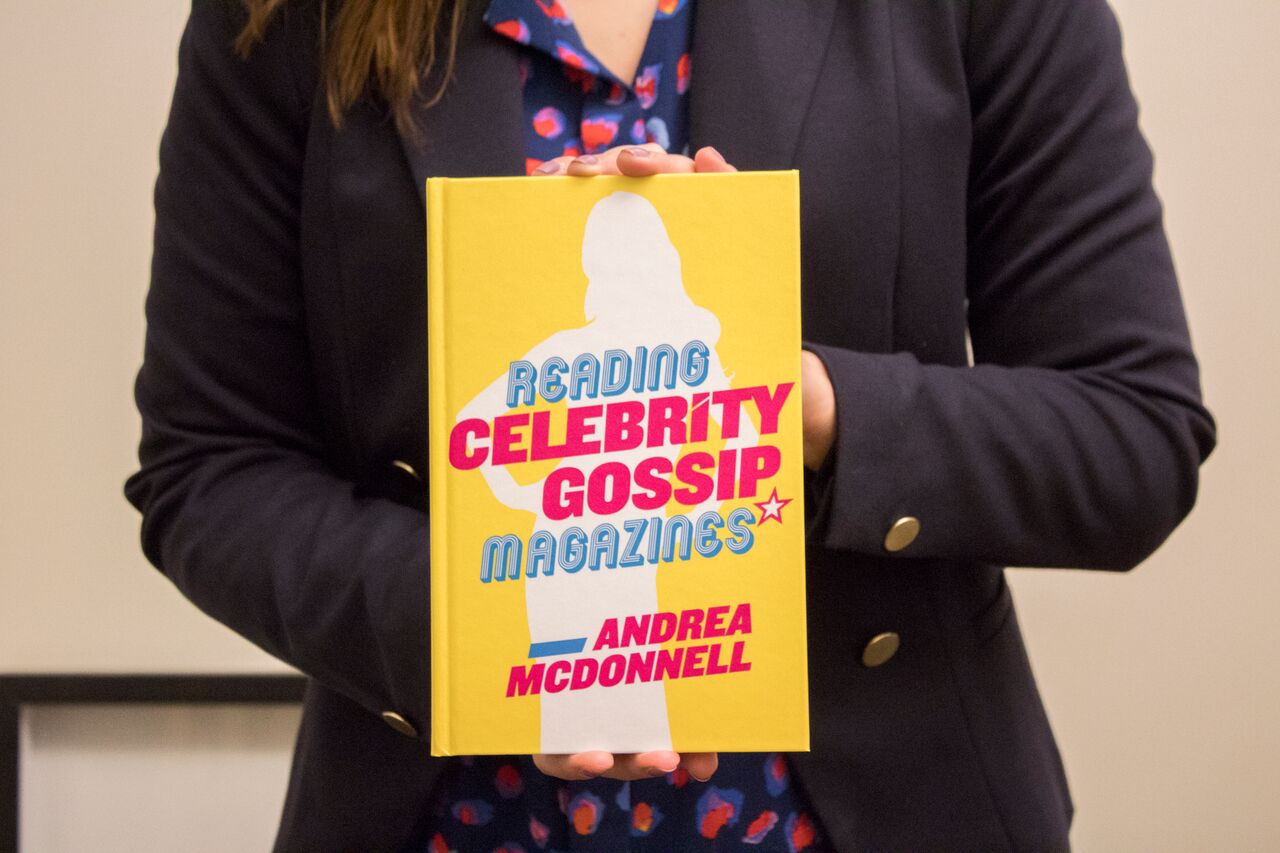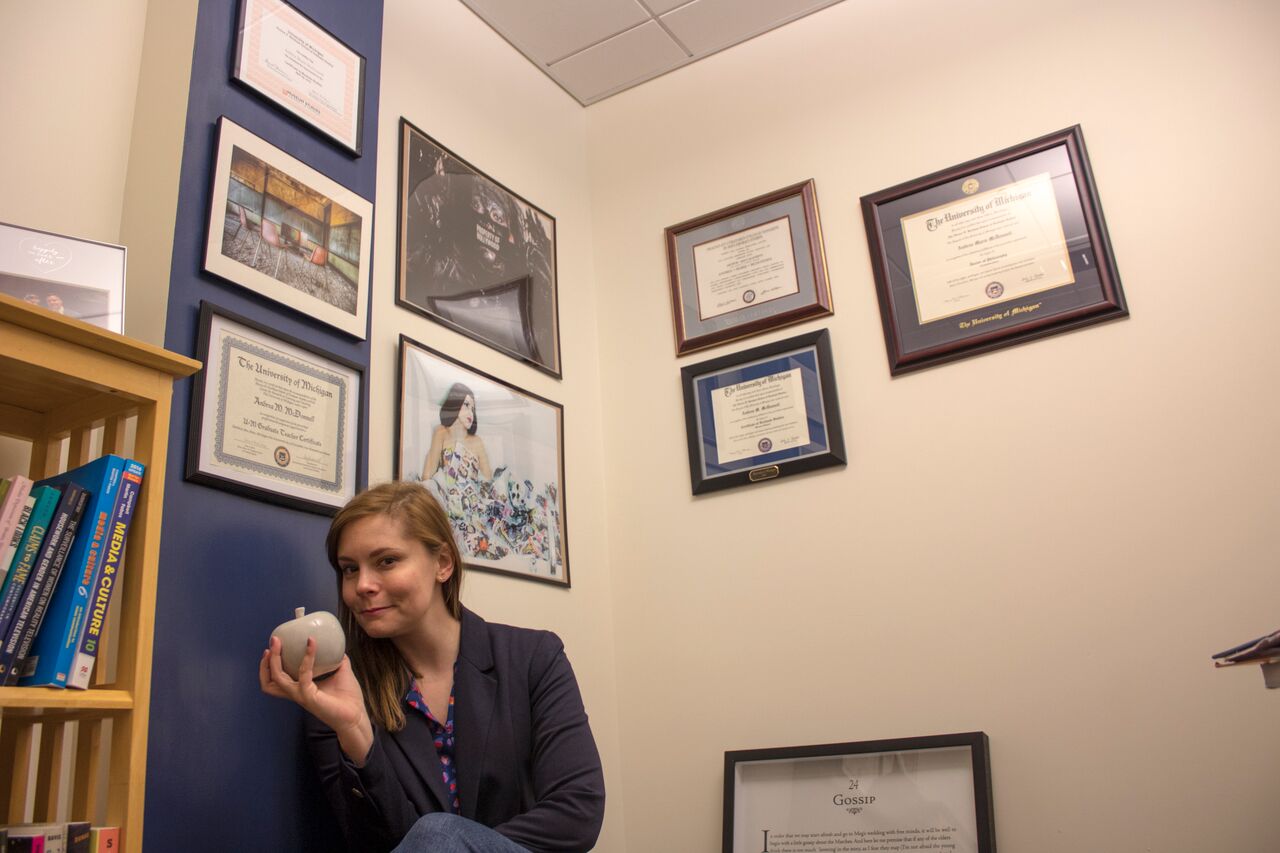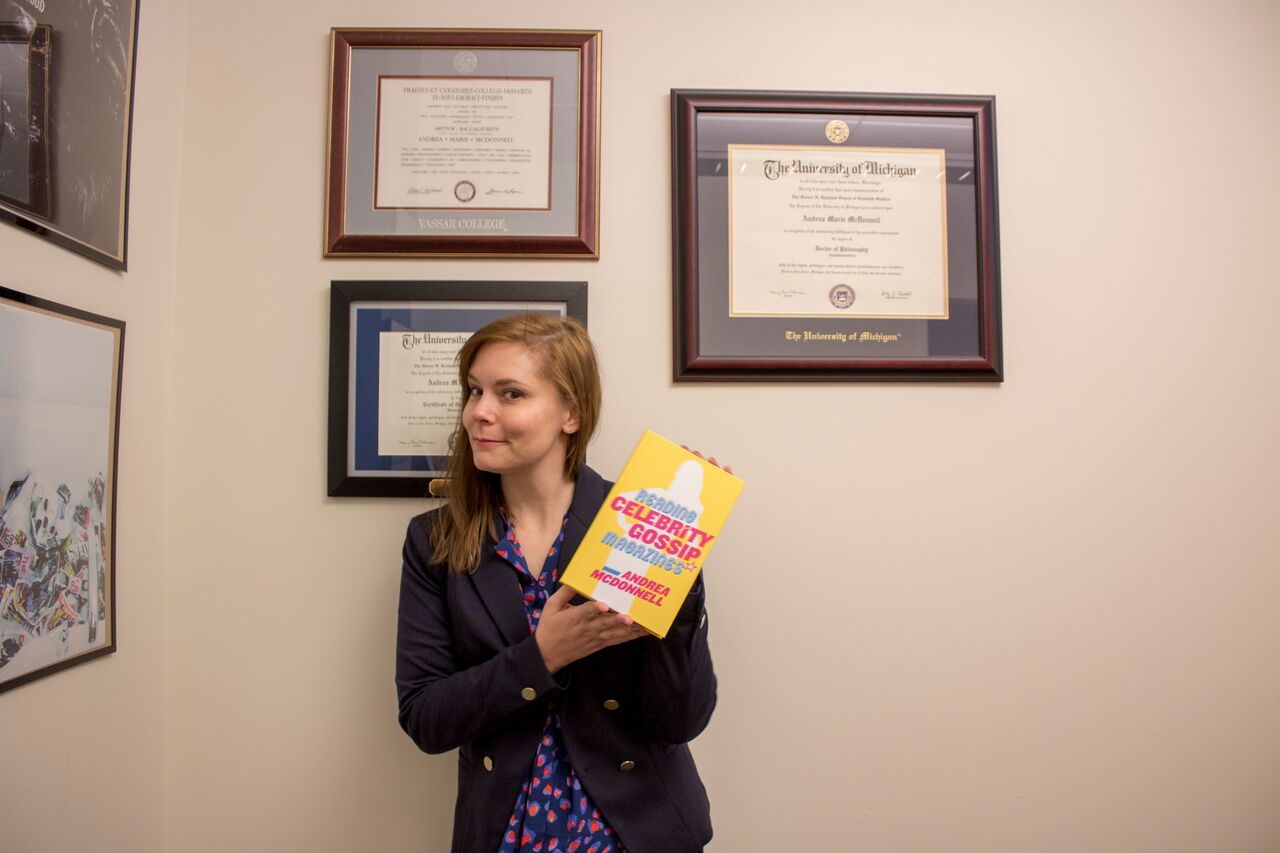 Image Credit:
Daniella Samudio (Emmanuel College Class of 2018), Photos hanging in office: Alina Beebe (Emmanuel College Class of 2015), Dog- Emmanuel's mascot, Emma the St. Bernard
Getting in touch: BostonVoyager is built on recommendations from the community; it's how we uncover hidden gems, so if you know someone who deserves recognition please let us know here.