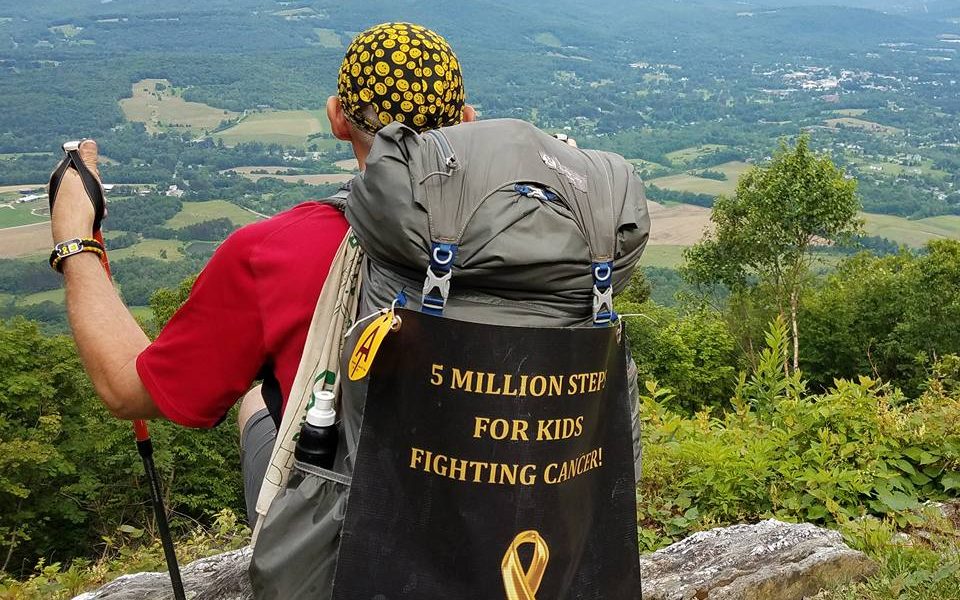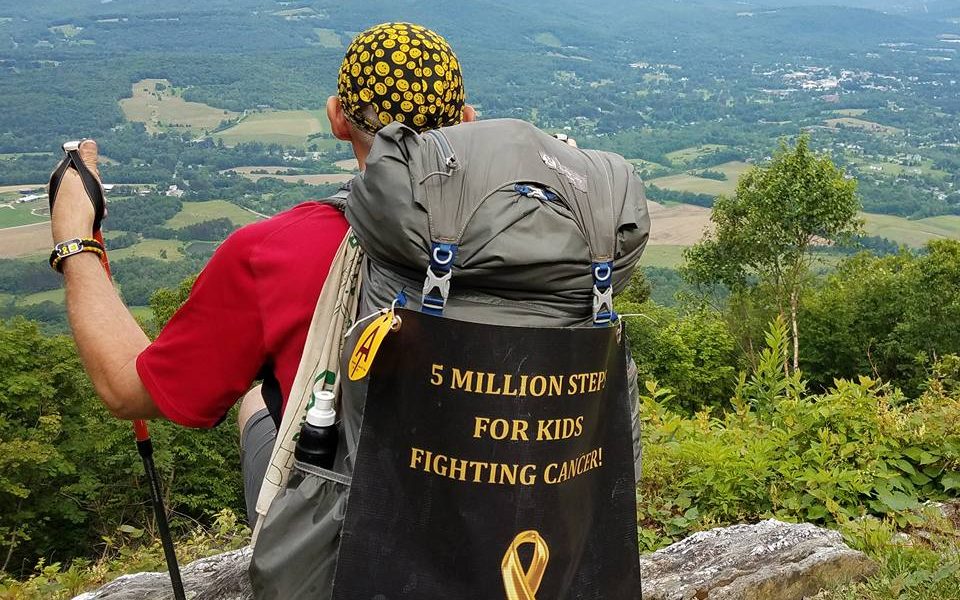 Today we'd like to introduce you to Tony Stoddard.
So, before we jump into specific questions about the business, why don't you give us some details about you and your story.
In April of 2010, I received the devastating news that my four-year-old son Cole had neuroblastoma cancer. He fought bravely for a year and a half through all efforts to save him but sadly lost his battle on January 20th, 2012 at age 5. Cole left behind an identical twin brother named Troy, his big sister Tara, my wife Michelle and I, and many others who loved him deeply. Cole was an amazing young boy who loved the outdoors, from the moment he woke up each day he would ask us if he could go outside and play in our yard, climb in the trees, or hike in the woods that surround us in New Hampshire. His energy was boundless, and his passion for life was immense.
Even after he began chemotherapy and radiation treatments which sapped his energy he found great pleasure in being outside playing in the Autumn leaves or in Winters snow. Cancer stole that from my son and robbed us of all the joy he brought to our lives each day. Shortly before my son passed away, I was sitting beside him in the hospital bed and I asked him if he still wanted to be a firefighter or policeman when he grew up, he quietly responded, "I'm not going to grow up to do anything." I fought back the tears upon hearing those words and promised him he would do "Something Big" someday. He asked me what that would be, and I replied. "I don't know yet, but you will do something big!
Nine months after my son died I was helping my wife organize a fundraiser for kids fighting cancer in September and I suddenly realized it was Childhood Cancer Awareness Month. I said to her, "There is practically nothing letting people know that this month is dedicated to kids affected by cancer." The gold ribbon is the symbol of childhood cancer awareness, but we hardly saw it displayed anywhere. At that moment, I realized how I would keep my promise to Cole that he would do "Something Big" I would share the story of what an incredible boy he was, how bravely he battled cancer, and in his memory, I would do all I could to help turn September as gold during Childhood Cancer Awareness Month as October is pink for Breast Cancer Awareness Month.
I was certain that with greater awareness of the number one killer by disease of children in our country would come an increase in funding and research for kids with cancer; giving them a better chance to live than my son was given. I reached out to officials in charge of lighting bridges, buildings, and landmarks across the United States, shared my son's story and asked that they light gold in September. I rarely received no for an answer. I was successful in getting such structures as the Prudential Tower, the Zakim Bridge, and the TD Garden; all in Boston Massachusetts, to light gold. Other attractions such as Niagara Falls, the Battleship New Jersey, and even Times Square in New York soon followed.
Other parents who had children with cancer were inspired by my efforts and soon the "Go Gold for Kids Fighting Cancer" movement began to spread across the United States and to other countries such as Ireland, England, Australia, and Switzerland to name just a few. My efforts on behalf of my son were recognized by professional athletes, political and business leaders, and even caught the attention of White House officials who invited advocates of the childhood cancer community to gather there for the very first time in history to speak up for greater funding and research for our kids.
My son was truly doing Something Big!
I had made great progress towards keeping my promise to Cole. However, after four years of working towards this goal, I was not satisfied that "Something Big" was big enough. Children continue to die and suffer from cancer in steadily increasing numbers. Each day 7 kids in our country alone die from cancer and approximately another 46 are diagnosed with this monster and yet the National Cancer Institute devotes less than 4% of its cancer research budget to childhood cancers.
Last year I struggled to decide what I would do next. I was reading a book written by a father I had met in Washington DC who had lost his daughter to cancer. He lives in the Atlanta, Georgia area and in his book dedicated to his daughter he mentioned that he always dreamed of hiking the Appalachian Trail. I thought, "Is that something I could do?" I began reading books written by others who have hiked the AT and noticed a recurring theme, there is healing to be found along the trail. Since the moment my son Cole took his last breath, my heart has been broken. Could I too find healing from Georgia to Maine?
I bought a pair of hiking boots, a backpack, and trekking poles and began to hike the trails in my area. I immediately began to find a sense of peace in the woods that I had not experienced in years. Quickly I graduated from hiking a few miles a day, to five, then ten, and occasionally twenty! My heart was set on it, I announced that I would begin my attempt to tackle the Appalachian Trail this coming April 15th from Springer Mountain in Georgia to Mount Katahdin in Maine. Not only would I be searching for healing, but I would use this journey to help raise awareness and funding along the way!
I was told that finishing this mammoth hike was overly ambitious; a few years ago, I was also told my goal of seeing September shine as gold as October glows pink was unrealistic. I have done all I can to prove those naysayers wrong and I will do all I can to finish my "Epic Awareness" hike of over two thousand miles. I made a promise to my son that guides me every day and that promise is all I have left to give him. That promise drives me to achieve great things in his name. A promise to a child is a powerful thing!
I have heard that it takes approximately 5 million steps to finish the AT, so we are calling our mission #5MillionSteps for kids fighting cancer! My plan is to raise one dollar for each of these steps, for a total of $5 million dollars to help fight the disease that killed my son and so many other beautiful young souls. Days before Cole was taken from us, my wife and I sat next to his bed crying and holding his hands. He was heavily medicated causing him to sleep most of the day, cancer had also spread to his mouth creating tumors which made it difficult for him to speak.
Suddenly we were stunned when Cole sat up looked directly into my wife's eyes and mine and spoke strongly and clearly these words, "Smile, Be Happy" He began to lay his head back down but sat upright again and repeated, "Smile, Be Happy!" He then laid his head on his pillow and drifted off to sleep. That was his final message to us all. A message that has touched many.
The day before Cole passed away, he was in great pain. He was agitated and kept asking me to sing to him to help soothe his agony. My son though only five enjoyed popular music such as songs by Eminem, Usher, Bruno Mars and Imagine Dragons. He used to say children's songs "were for babies" so I sang to him all the songs he loved that I could remember. After many hours of singing, I ran out of ideas for songs to sing, I began singing the theme from the children's show "Barney".
"I LOVE YOU, YOU LOVE ME
WE'RE A HAPPY FAMILY
WITH A GREAT BIG HUG
AND A KISS FROM ME TO YOU
WON'T YOU SAY YOU LOVE ME TOO"
Cole asked me to sing it repeatedly until he gently fell asleep.
The next morning, I went to the hospital cafeteria for a coffee and was called to hurry to Cole's room. Cole was dying. I rushed to his bedside, held his hand which was growing colder by the second and knew I only had mere moments left with him. He was fighting and struggling to breathe, he loved life so much and did not want to let go. I began singing the words to Barney's theme song and suddenly the most beautiful smile appeared on my son's face… and then he was gone.
My life is now dedicated to fulfilling my promise to Cole that he will indeed do "Something Big" and something big is exactly what he is doing. He is continuing to touch the hearts of people across the world and inspiring them to fight for greater awareness, research, and funding for all children and families affected by childhood cancer, the number one killer by disease of kids in our country.
Has it been a smooth road?
The struggle to raise childhood cancer awareness and funding is monumental. We have no lobbyists in Washington DC to speak up for our children affected by cancer, this is strictly a grassroots movement made up of parents like myself who have had to face the horror of having a child with cancer.
Also, the public seems to find it too painful to acknowledge the immense suffering that children with cancer are forced to endure due to the antiquated and insufficient treatments available that are available to fight this monster of a disease. Because of this, progress has been slow, but we are determined to keep fighting until September turns as Gold in September during Childhood Cancer Awareness Month as October is Pink during Breast Cancer Awareness Month.
It is vital to increase childhood cancer awareness to ensure that all kids fighting cancer are given a better chance to live longer, happier, healthier lives than my son was given.
So let's switch gears a bit and go into the Sophia's Fund story. Tell us more about the business.
Our mission at Sophia's Fund is derived from a simple question, "What would Sophie want?" Sophia's Fund is dedicated to helping families in their crusade against cancer; either financially or otherwise. We assist with life changes; raising awareness to gain greater support in the local and national communities and ultimately strive to allow families to focus their energy on the battle.
Sophia was just under two years old when she was diagnosed with stage IV neuroblastoma on August 14, 2002. Sadly, Sophia relapsed in March 2004 with several lesions in both legs. She had six rounds of various types of chemotherapy and had an Allogeneic Bone Marrow transplant the first week of September 2004 in hopes to save her life. She tragically lost her battle with this awful disease on December 23, 2004.
The enormity of childhood cancer cannot be known until one goes through this ordeal. From a parent needing to leave work to care for their child, to other siblings dealing with the trauma of having a brother or sister with a life-threatening disease. The need for support is great, and Sophia's Fund strives to do that even in the smallest of ways.
Sophia's Fund is a 501c3 Non-Profit Organization We are a donation-driven organization that provides financial support to children undergoing cancer treatments and their families. Sophia's Fund is also in the battle to help increase childhood cancer awareness, funding, and research.
Sophia's Fund is different from other organizations because we are "Fighting childhood cancer on all fronts" Awareness, Funding, Research, and providing financial and emotional assistance to families with children in treatment for cancer.
One of our proudest moments at Sophia's Fund was giving a young boy named Devin; who had terminal brain cancer, and his family a truly precious night that they will always remember. In March of 2017, we learned that Devin had dreamt of meeting the Boston Celtics, so our organization provided his family with courtside seats to a Celtics game with a limousine ride to and back from their home.
I watched the game that night and saw Devin and his family smiling and enjoying themselves immensely. I thought back to similar memories when my son Cole was battling cancer and remembered how grateful I was that organizations like Sophia's Fund were there for my son and family.
Soon after the game, I received this message from Devin's mom Christine:
"Thank you so very much. You made such an unforgettable memory for my 4 sons (and my husband and I). It was beyond amazing. We are riding home in the limo now (which my kids shrieked when they saw the limo- they have never been!). You are truly amazing, and we are beyond grateful for an unforgettable memory!!!!"
Sadly, young Devin passed away on October 20, 2017.
How do you think the industry will change over the next decade?
The desperate need for financial and emotional assistance to families with children battling cancer is immense. We receive more requests for help than we can provide. Also, childhood cancer research receives less than 4% of the National Cancer Institutes total cancer research funds. We are striving to provide promising childhood cancer research initiatives to make up for our government's lack of proper funding for childhood cancer research.
To reach our goal this year, this coming April I will embark on a 2,200-mile journey across the entire Appalachian Trail to help raise awareness and funding for our kids battling cancer.
Our goal is to see the day come whether it is in 5, 10, or 20 years when childhood cancer is gone from this world.
Contact Info: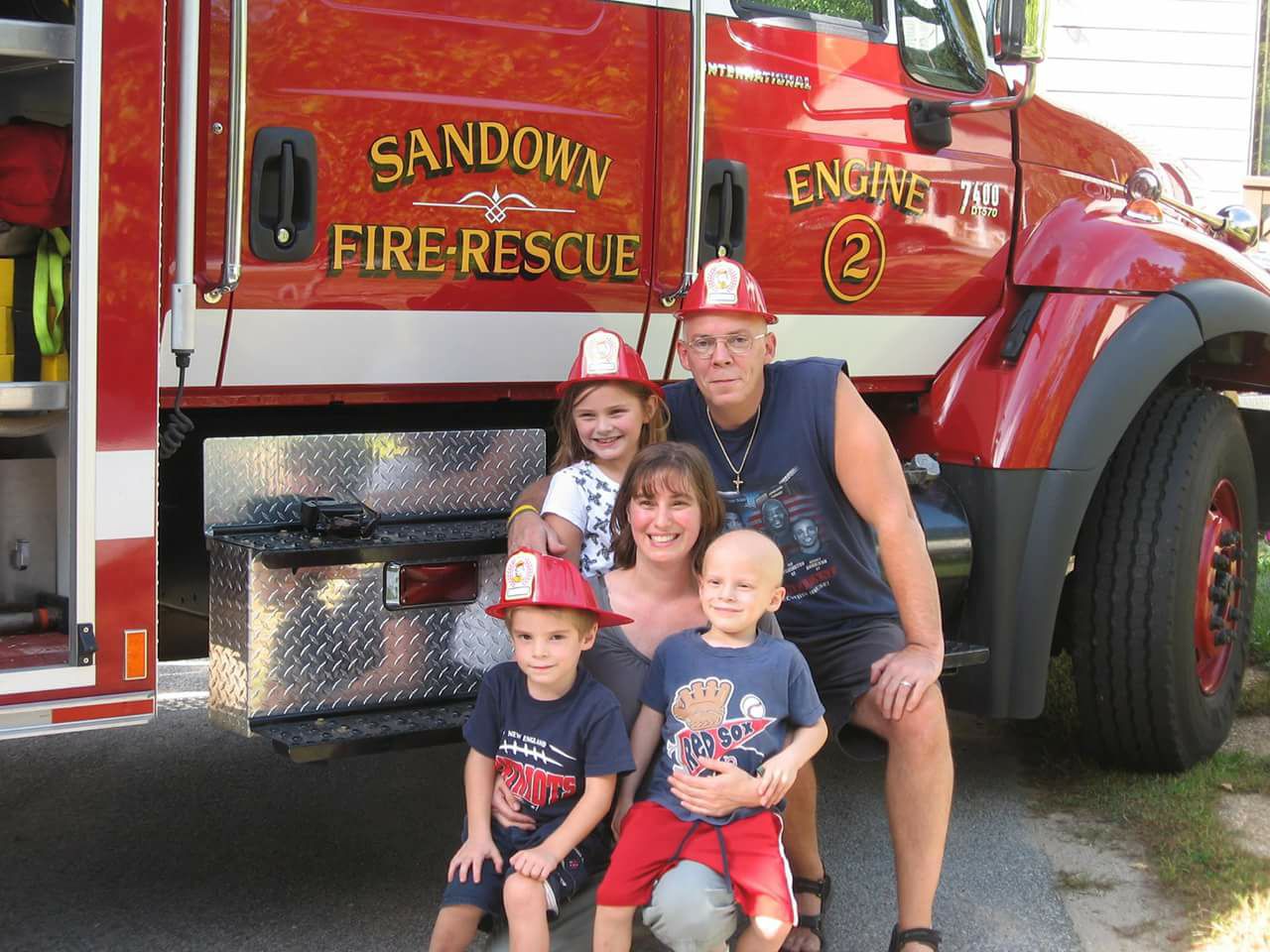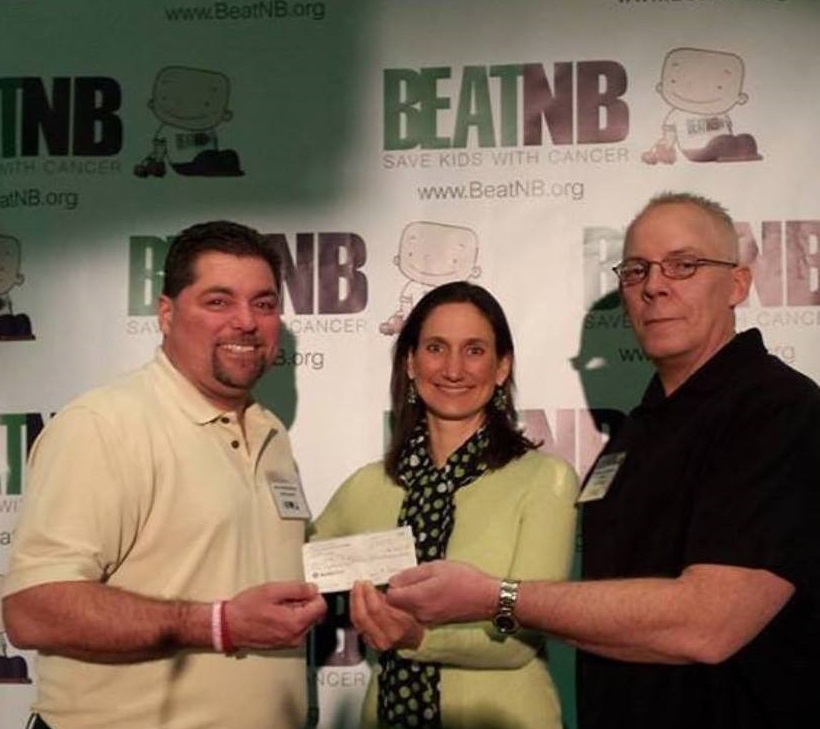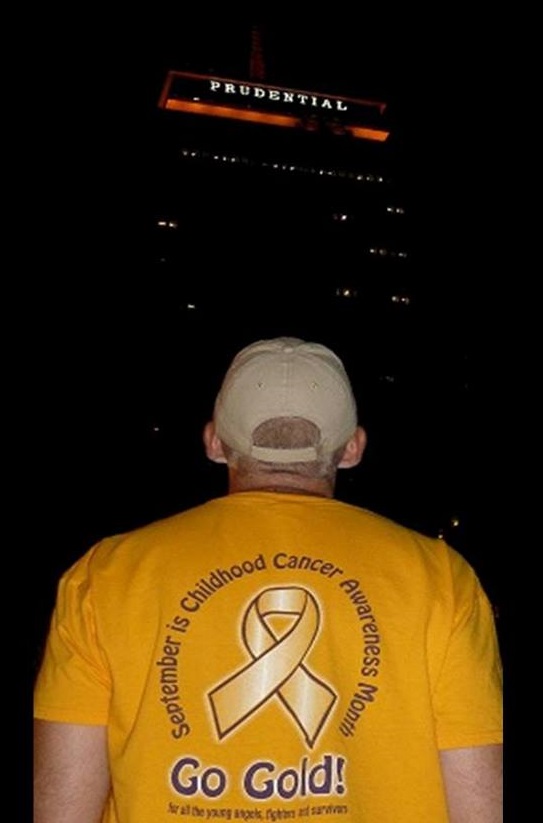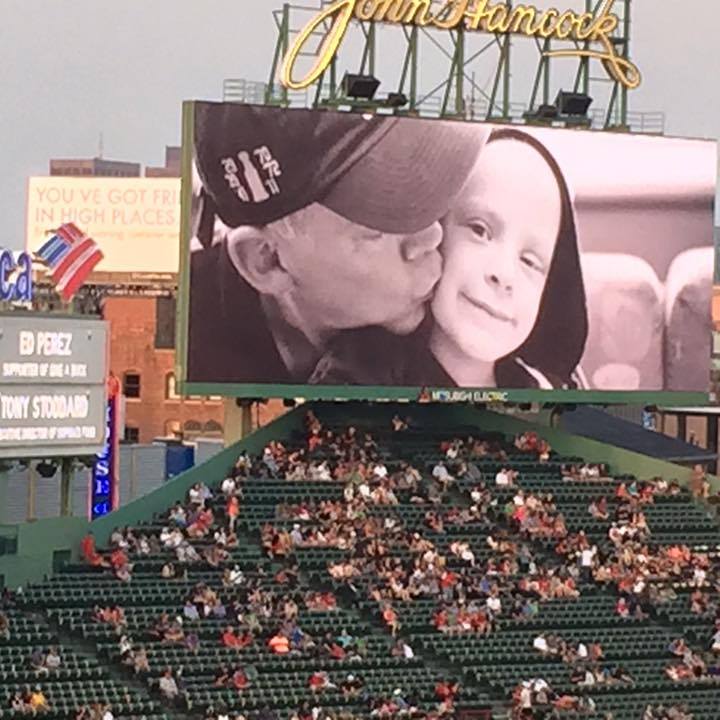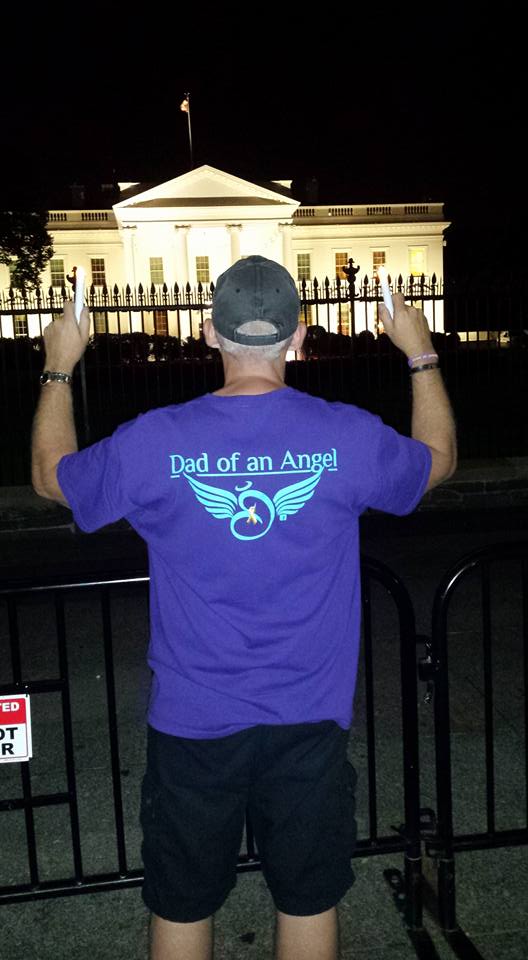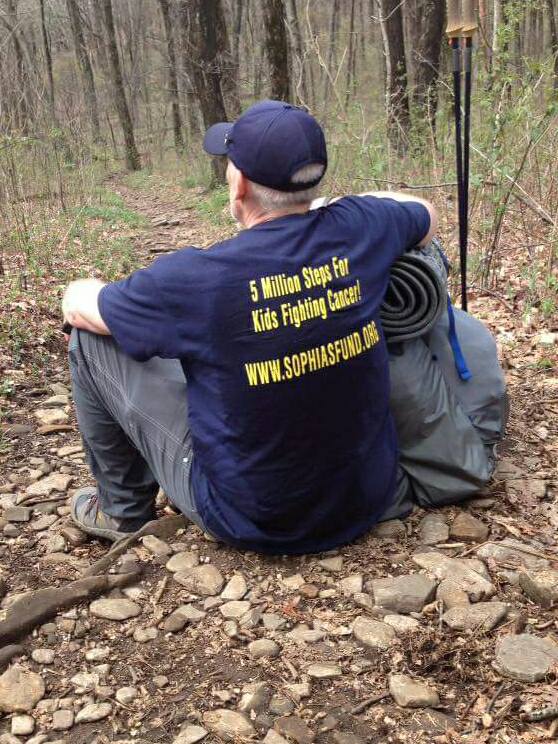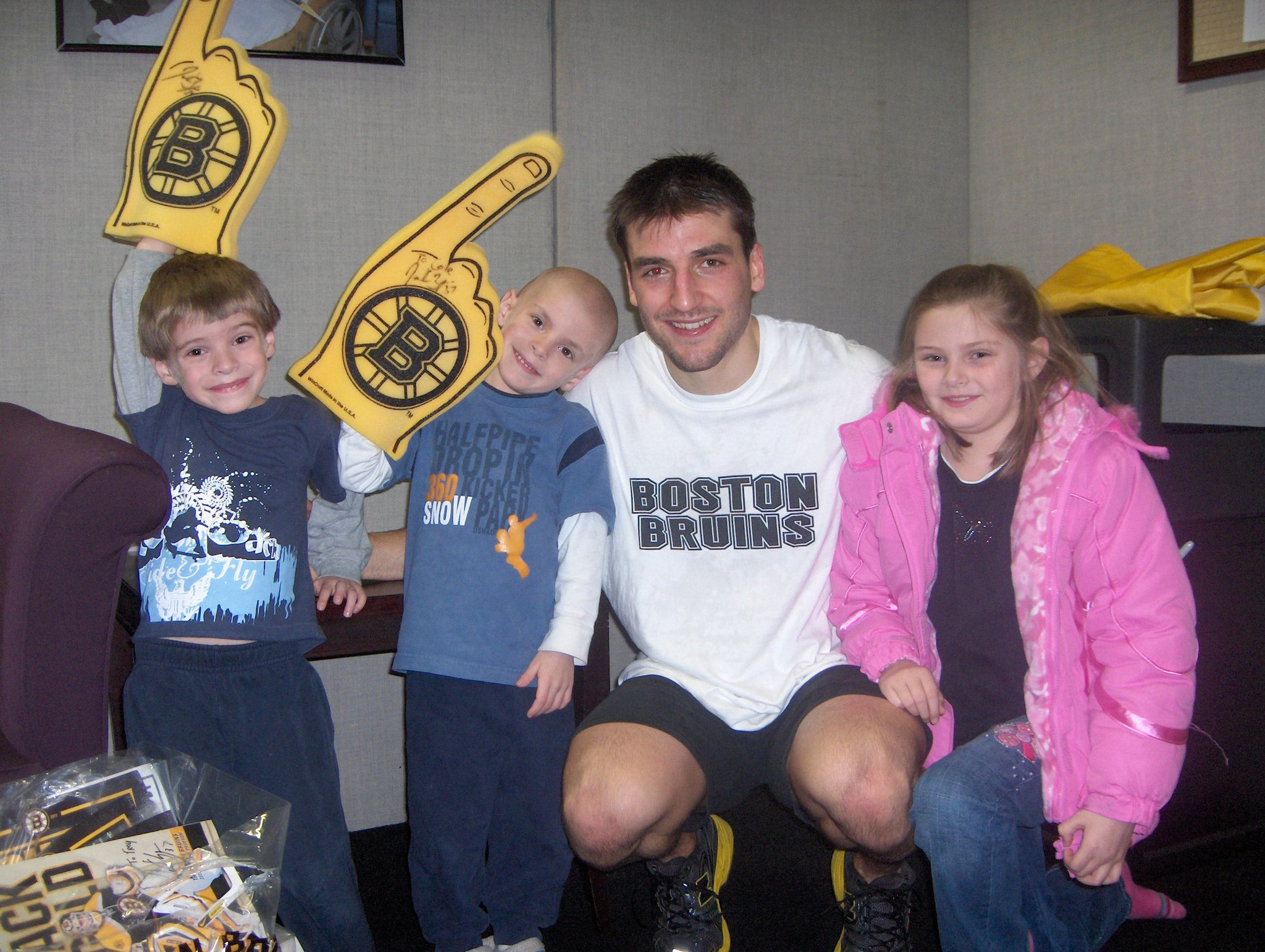 Getting in touch: BostonVoyager is built on recommendations from the community; it's how we uncover hidden gems, so if you know someone who deserves recognition please let us know here.