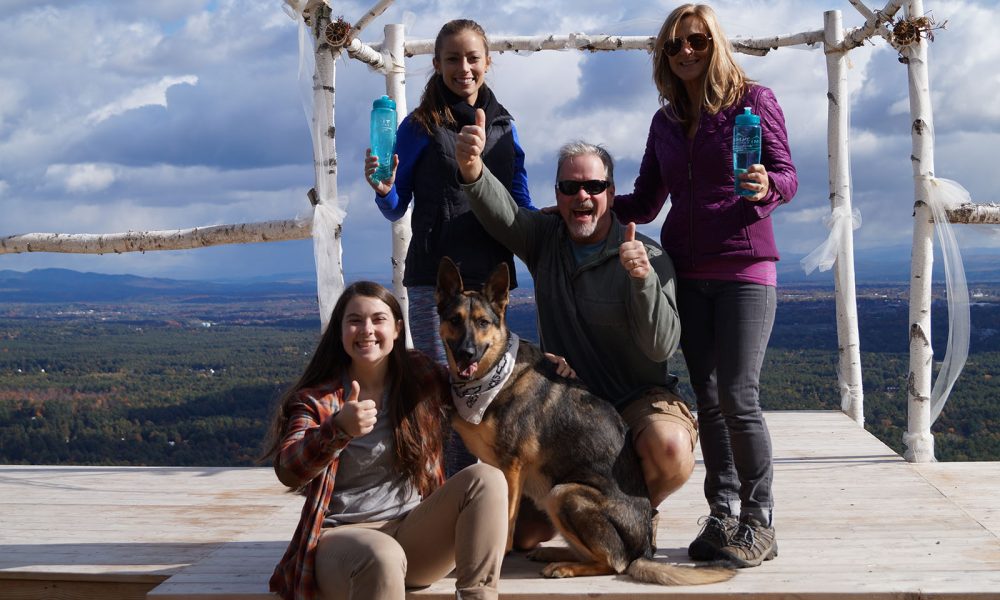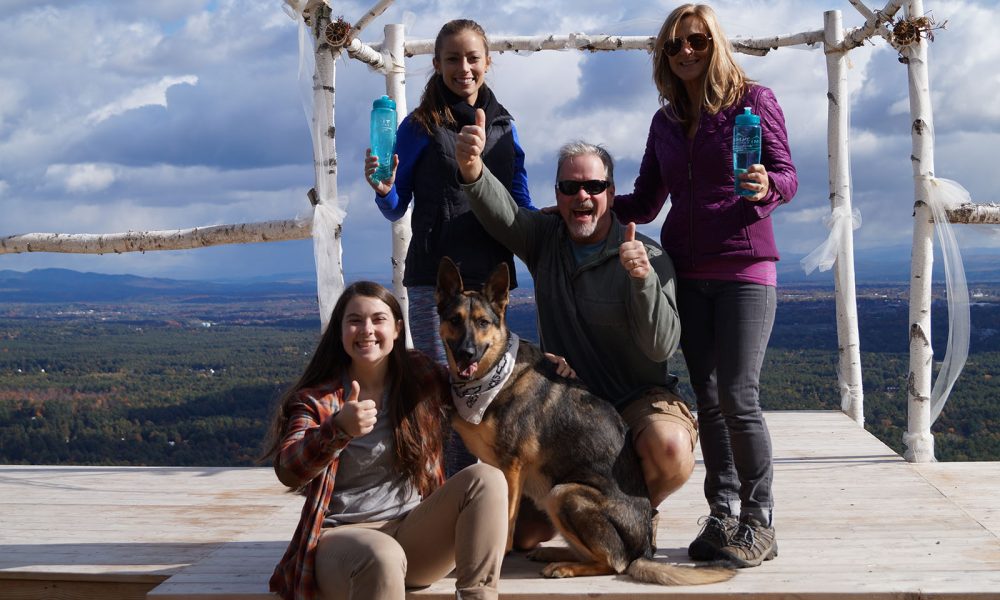 Today we'd like to introduce you to Brynn Tornabene.
Thanks for sharing your story with us Brynn. So, let's start at the beginning and we can move on from there.
How I go to where I am today:  I feel every opportunity I come across is a starting point in itself. Prior to graduating from Bridgewater State University with a Bachelor of Science in Mathematics I had dreamed for years of becoming a teacher. Approaching senior year I started having second thoughts and decided that was not the path I would take. I enjoyed working at a local bank in my hometown of Wrentham until I came across the chance to work in the busy city of Boston at UBS Financial Services. I jumped at the chance and off I went. It was a huge change, taking the Commuter Rail an hour every morning and back every evening. I had so much to learn and yet as the months went by I sadly felt it wasn't right for me. The private banking world would then be left behind just as my dreams of becoming a math teacher. It was at this time; my real starting point,  joining the family business and where I still am today.
Without having any concrete background in Sales or IT I was in for a biggest learning experience ever. Luckily, I had been around the best teacher in the "world of IT" all my life; my dad. He has a vast resume of working for a number of large companies, has traveled the world, and yes started his own company; TIMIT Solutions. I've been fortunate enough to travel quite a few places inside and outside of the U.S myself. So here I was a year out of college, just married, a new homeowner, and was about to really start a career I had very few skills in. I needed a good foundation; it led me to sign up for a year of sales training which ended up being the best course I could have ever taken (Greg Nanigian and Associates if you're wondering). I had my fair share of conference calls/meetings, learning what computer software coding really is, and reading lots of books all of which my dad gave me. As my confidence grew so did my IT education. From VP of Sales to CEO; I've had quite a year!
Becoming CEO of TIMIT Solutions is goal I am proud to have accomplished; an everyday reason for why I do what I do. Everyone works for a specific goal and whatever the reason is at the end of the day you want to be a winner. Really, the word "Sales" should be on everyone's job description.
Working within a family business is truly an ultimate motivator especially if you have a family as close as mine. If I succeed my family succeeds and vice versa. The journey I have been on was not something I could have predicted and I am grateful for how much it has and will teach me.
Now by telling you HOW I got to where I am today it's important to acknowledge the highs and lows and to allow yourself to "take on" something you may fail at. I'm sure you've heard in order to be a successful entrepreneur you have to take risks (and believe in why you're doing it). It's easy to stay somewhere comfortable, to not push yourself for more or stay at a job you didn't believe you could be happy waking up to everyday. I may not be an expert sales person or know every little thing about IT but I know I have plenty of time to grow. I am a good listener, hardworking, and honest; and that is the kind of people I enjoy working with, don't you?
Overall, has it been relatively smooth? If not, what were some of the struggles along the way?
Obstacles? Anytime you start something new there's bound to be a period of trial and error. Personally, it was allowing myself to step out of a comfort zone I had been so used to. Most of my past jobs I was behind a desk; not to say I wasn't busy as heck but I wasn't out prospecting new customers. The skills I had from jobs prior; time management, customer service, organization and so forth are foundations for almost everything in life. I knew I could become effective at new things, like "sales", if I worked at it. It was and sometimes still is my biggest struggle. What comes easy to some is more difficult to others. I can manage my time, keep organized, and speak to customers whenever the need arises; it's the cold calls that really get me weary. I feel many will agree it sounds silly to fear things where there is no set expectation but that's just part of the learning process.
On the other end of the spectrum, I'm sure you can guess I am not an IT genius. It was difficult to grasp some of the concepts of software computer languages, applications, and how they interact to make "things run" within a company. As I said before I am reading lots of online articles and books to gain more knowledge but let's just say there's a lot out there! Technology is ever-changing and evolving to become such a powerful tool. I can honestly say my team, with their years of IT experience are helping me immensely.
Alright – so let's talk business. Tell us about TIMIT Solutions – what should we know?
TIMIT Solutions delivers software and information technology expertise to help accentuate what makes your business so successful. Customers rely on us to help relieve frustration based around issues with existing applications, cutting costs, and/or providing the most knowledgeable consultants to get the job done. Customizing each solution to fit exactly in line with your business model is what we do best. Our process is simple; we first identity your needs, interests, and concerns, and then only will propose a solution if it can meet all of the above.
To be specific our specialties include:
Websites/web apps
Mobile Applications
IT Staffing/ IT Projects
Custom Software (automation, integration, complex end-end system applications)
The TIMIT team was proud to announce its WOSB certification as of early 2017. Combining our unique ideas and strategies we are able to "bring more to the table" in terms of enhancing the perfect end result. Communication is key when dealing with an involved software project so if you need us, we're here! You may see us as a small company (well because we are) but the solutions we provide our customers make a BIG difference.
TIMIT – Integrity you can trust.
Any shoutouts? Who else deserves credit in this story – who has played a meaningful role?
During my career change I relied on the support of my family and friends. My husband, Joe, is always encouraging me to do whatever makes me happy. When I need advice or talk "out loud" on a topic I can always count on him. He's there for me 24/7 and I could not be more grateful…I may be even teaching him a thing or two!
A huge supporter of myself and the business is Kathleen Montgomery, CAO of TIMIT and more importantly my dad's wonderful wife. She has been by his side from day one and I have to say they balance each other very well! I can trust her to give honest opinions and turn ideas not so visually attractive into inspiring solutions. Her creative mind truly adds something special to everything we do.
I really owe most of the credit to my dad, Tim Montgomery (President & Founder). To this day his motto for me has been: "Never give up". He's proved to me anything is possible if you set your mind to it. Growing up he was the hardest worker I knew (still is), traveling, getting job offer after job offer; he's smart guy! I think of him as a "giver", constantly doing for others. Once he decided to start his own company, TIMIT Solutions (TIM, his name and IT for obvious reasons) I had no doubt in my mind he could reach every goal he set. Working for my dad makes me proud and so thankful for the opportunity to learn from the best!
Lastly, but certainly not least, our incredible integrated partners deserve an immense amount of credit.  Their years of IT expertise to develop, code, staff, and consult make TIMIT the best custom software providers around the world. To work with such accuracy and care for our customers is how we are able to build and maintain relationships. Our partners are extremely involved every step of the way; they have been with us since the beginning and we are so fortunate to have such a motivated and talented team.
Contact Info:
Getting in touch: BostonVoyager is built on recommendations from the community; it's how we uncover hidden gems, so if you know someone who deserves recognition please let us know here.