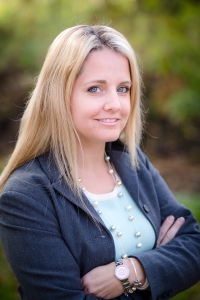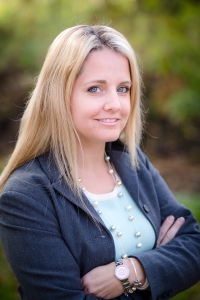 Today we'd like to introduce you to Tara Campbell.
Tara is a certified Birth Doula (2001) & Birth Doula Trainer with DONA International (2006), Childbirth Educator through Lamaze International (2003), and founded Birthing Gently Doula Services and Professional education in 2002. Tara has trained over 5000 birth doulas (since 2006) while holding workshops throughout the country.
She began her journey working in labor and delivery at a Boston hospital. She acquired great knowledge after having the opportunity to work in other related departments such as antepartum, the newborn nursery, OR, post- op, pediatrics, emergency department and postpartum. It wasn't long before she realized that "home" was in the labor and delivery unit and ignited the passion that redirected her down the doula path.
Although she had the opportunity to witness a wide variety of births, her main interest lies in working with maternal and fetal high-risk OB patients. Currently, she is limiting herself to taking only high-risk clients delivering at Brigham & Women's Hospital Boston. In collaboration with certain providers, she has been on the forefront of implementing the "Family Centered Cesarean Section" approach. Tara has been a childbirth educator in a variety of settings including hospitals, private institutions and federal funded community based programs with a focus on curriculum development for teens, multiples and same sex couples. In addition she works closely with the supportive staff at Birthing Gently while managing daily administrative duties.
Some of her major accomplishments include the creation and inception of our established (2013) volunteer birth doula program at Massachusetts General Hospital Boston, geared towards low income and at risk patients. This program functions under Birthing Gently Maternal Health, a Commonwealth of Massachusetts 501c (3) non-profit organization, BGMH's parent company is Birthing Gently Doula Services and Professional Education (Birthing Gently). Tara is a faculty educator at Birth wise Midwifery school in Bridgton Maine (2007), she is an educator at Birthroots in Portland Maine (2006). In addition she served as an instructor at Harvard University (2011 & 2013): The Doulas Role in Birth: A Personal Journey. Course: Human Evolution, Locomotion and Pelvic Morphology Class. In addition Tara has been invited as a guest speaker to many conferences, including the Massachusetts Medical Society, Massachusetts Breastfeeding Collation and Boston Association for Childbirth Education & Nursing Mothers Council. Throughout her career Tara has sat on a variety of health related committees but currently serves as a committee member for Boston Children's Hospital's Virtual Committee, and Haverhill High School Healthcare Advisory Committee. She has written and contributed to several publications and a variety of media projects.
Tara has five children. Evian (1996), Shelby (2002), Kendal (2003), Hailee (2006), and Katheryn (2009). Although she did not have a doula present at her first two deliveries, she did have a doula present at her third, fourth & fifth deliveries, which were, scheduled cesarean sections. She was amazed at the difference between the doula-assisted births compared to the two previous deliveries. The three major differences were a significant decrease in anxiety, increased birth satisfaction and recovery.
Tara's birth philosophy is "Each birth is as individual, unpredictable and meaningful as each one of us." She supports a mother's choice to birth her child in a way that is most comfortable to her. We must provide women with the unbiased tools needed to make informed and evidence-based decisions regarding the care they are receiving. This type of support will allow the freedom necessary to enter labor with a clear, educated and open mind. All mothers, whether they chose natural, medicated, or cesarean birth, need our support and quality care.
Tara – please tell us more of your story.
Since our inception in the Greater Boston area in 2002 Birthing Gently has been committed to supporting families through their labor and birth, and assisting them as they transition into early parenthood. The services we offer are provided by trained, experienced, professional doulas.
Our belief is that every family should have a satisfying birth experience. Whether you are planning a home birth, water birth, hospital birth or scheduled cesarean section, Birthing Gently will provide you with the judgment free, evidence-based educational, physical and emotional support that you deserve! Birthing Gently is known for its specialization and support with high risk patients.
During the past couple years, Birthing Gently has been in the forefront of supporting "Family Centered Cesarean Birth," particularly in conjunction with Brigham and Women's Hospital and Massachusetts General Hospital in Boston.
Our postpartum doulas provide support and education around care of a newborn, breastfeeding, self-care, coping skills and household management; making for an easier transition from hospital to home.
At Birthing Gently, we also believe that knowledge is power, and education is the key to that knowledge. Therefore we are happy to provide childbirth education classes, newborn care classes and breastfeeding classes in the privacy of your own home. Due to the personal nature of the classes, we are able to tailor them to meet your specific needs.
Birthing Gently also provides professional education in the form of DONA International Birth Doula Workshops, Breastfeeding Workshops for Professionals.
Has it been a smooth road?
When I started Birthing Gently it was a very small group of about four doulas. Along the way the demand increase through more referrals to our company from many of the Boston doctors. The biggest challenge was finding the right individuals to join our team. We work with many high rise clients and it takes a special kind of doula to support such challenging cases.
So, as you know, we're impressed with Birthing Gently – tell our readers more, for example what you're most proud of as a company and what sets you apart from others.
What we are known for is high risk delivers. I would say this started to really become apparent when we were being contacted from expecting families all around the country who were traveling to Boston for specialized care, for some it was maternal high risk, for other it was a fetal high risk situation and for others it was both. This in itself sets us apart from most doulas. I would say most doulas who practice tend to work with healthy women that have uneventful deliveries. We have a high volume of healthy women but are known for high risk birth. We have a very strong relationship with many of the maternal fetal medicine specialties at the hospitals and most of our referrals come directly from the recommendation of those OB/GYN's.
I am most proud to have such a solid group of doulas on our staff. In addition I am so proud of the thousands of birth doulas I have trained and continue to train around country who go on to support women.
We are also proud to services hundreds of low income at risk women through our volunteer program at Massachusetts General Hospital in Boston. We are able to support patients by offering student doula in training at no cost. This program has been in existence for since 2012. We staff approximately 40 doulas in the program who speak a wide variety of languages.
Let's touch on your thoughts about our city – what do you like the most and least?
Boston is just downright amazing. The energy is strong and the rest of the world knows it, whether its sports related achievements, the history, medical advances through some of the best hospitals worldwide, or the amazing students graduating from some of the best colleges. As a birth doula trainer I travel frequently to many cities across the country and I absolutely love the responses I get from others, "oh your from Boston", and they say it in such a way that you just know the rest of the world thinks we rock to!
What do I dislike? Absolutely NOTHING.
Pricing:
Birthing Gently Birth Doula Services in Boston: $1300.00
Birthing Gently Postpartum Services in Boston: $35.00 p/h
Birthing Gently Birth Doula Training to become a doula: $500.00
Contact Info:
Getting in touch: BostonVoyager is built on recommendations from the community; it's how we uncover hidden gems, so if you know someone who deserves recognition please let us know here.