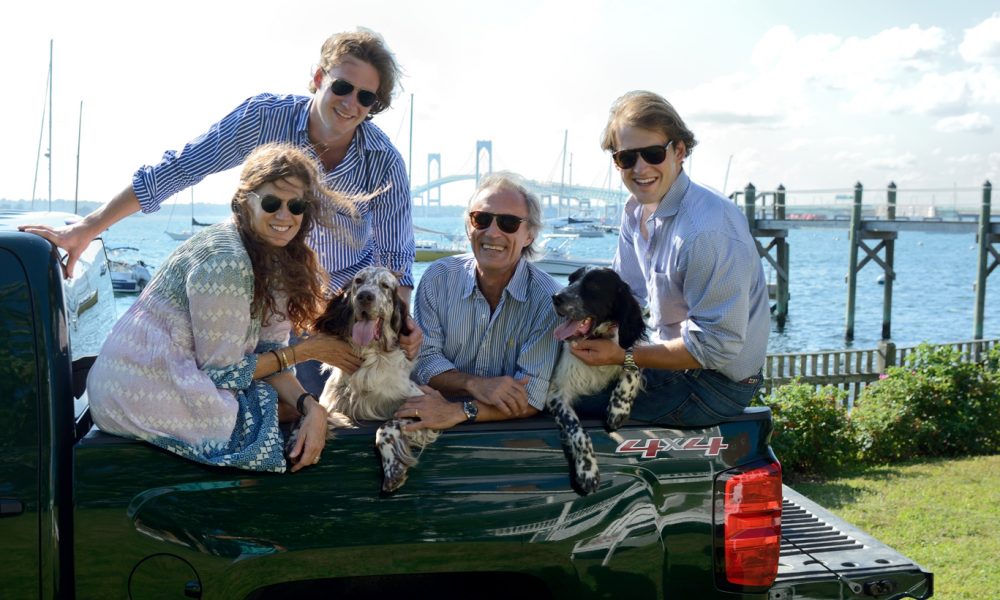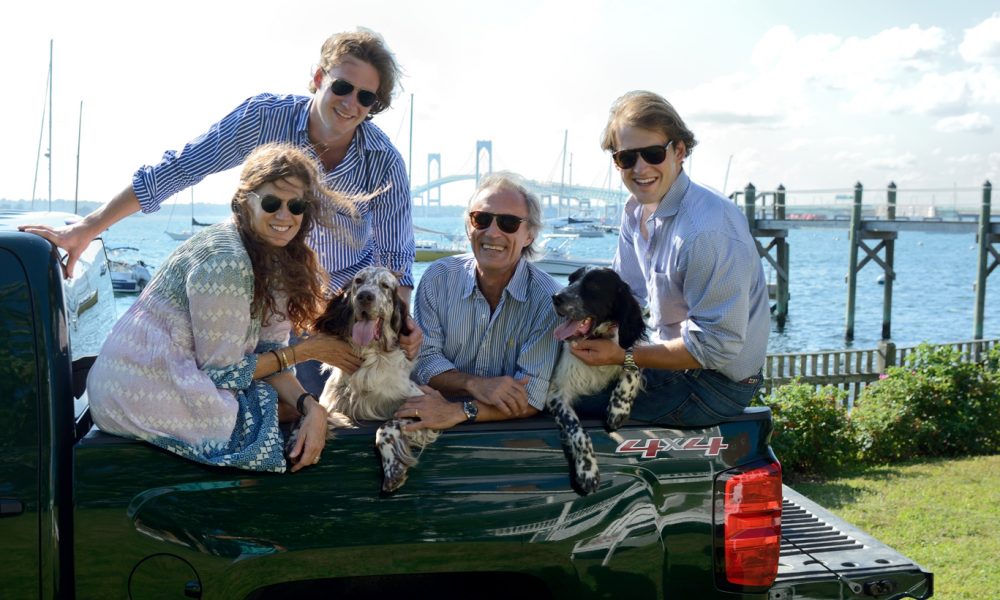 Today we'd like to introduce you to Susie Ropolo.
So, before we jump into specific questions about the business, why don't you give us some details about you and your story.
Pasta Beach is the story of a love triangle between an MD from Torino, Italy, a girl from New England and the endless plate of spaghetti pomodoro you find on every corner in Italy!
The beginning of the Pasta Beach idea started years ago in a favorite local trattoria located in Torino, Italy. Gianni, my future husband at the time and I would go to our favorite spot in Torino just about every night for something quick to eat.
Rarely adventurous, I always ate the same thing, Spaghetti Pomodoro. I never tired of that healthy mountain of twirled pasta topped with a fresh basil leaf and a sprinkle of parmesan cheese, served with a glass of local Barbera and sparking mineral water!
Gianni would order whatever was suggested to him that evening, from a fresh piece of grilled salmon and vegetables to frog legs, all freshly prepared and served in a very short period of time! I considered this trattoria to be Italy's version of fast food.
This was my idea of a perfect eating spot having fresh food prepared at the moment in a happy relaxed atmosphere with a wonderful product to match. I always felt energized when I left this trattoria, just the right combination of what is healthy for us.
Several years later, Gianni, our young sons and I were making frequent trips to our summer home in Newport Rhode Island. On several of these occasions we would find ourselves with American friends making special requests for that simple plate of Spaghetti Pomodoro they remembered eating in Italy.
Gianni never cooked, so he would call his mother in Italy for directions, methods and ingredients involved in preparing the dish.
It was probably at this moment that the idea of Pasta Beach started swirling around in Gianni's head and from that moment on, he was finding a way and a moment to make Pasta Beach happen. A few years later, in 2002, Pasta Beach made its first home in the USA at 7 Memorial Blvd in Newport, Rhode Island.
In 2010 Pasta Beach 30 Rowes Wharf, Boston opened. We recently added a third location on Wayland Square in Providence, Rhode Island August 2016. The trials and tribulations were numerous during the beginning years. Adjusting our Italian chefs to a new culture and a different American "pasta eating culture" was not an easy feat. Gianni was commuting from Torino to Newport. I had temporarily moved back to Newport with our 2 young sons to follow our Pasta Beach project. At the beginning, I lacked anything having to do with restaurant experience, everything for me was a new lesson. At the time, running a restaurant was difficult for me, but I understood the Pasta Beach product and concept. I followed the preparation of our product very closely, every moment of every day. The authentic product was what Pasta Beach became known for, as I was trying to fine tune my restaurant management skills. If the product was perfect, the guests would return.
Giving out Pasta Beach gift certificates became our way of saying sorry and please give us another chance. The locals did, and on one night, I remember we had a line out the door. Just about everybody in that line was holding a pasta beach gift certificate, with a smile.
Pure mayhem! Absolutely, but it was starting to be fun! On one of these occasions, a man came to the front desk and said "My wife gave me an entertainment option tonight, Pasta Beach or the movies? I choose Pasta Beach and clearly it was the right choice, great food and entertaining!" Through all the chaos synonymous with Italy, Pasta Beach won the forgiving hearts of so many, by producing a product that Italy is known for – it's food!
Welcome to Pasta Beach, an authentic Italian restaurant with our gifted Italian chefs from all regions of Italy, here in the USA for the Pasta Beach project, producing with pride the authentic product we all love, pasta, pizza and other recipes from Italy, pure and simple!
We're always bombarded by how great it is to pursue your passion, etc – but we've spoken with enough people to know that it's not always easy. Overall, would you say things have been easy for you?
Roads in Italy are rarely smooth, and the signs can lead you in almost any direction. Chaos, mayhem, beauty, old tradition, a near perfect quality of life and fantastic food are all synonymous with Italy. The chaos and abysmal management that our customers sometimes endured at Pasta Beach were all due to the lack of experience we had in the restaurant and hospitality business.
Gianni Ropolo, my husband and founder of Pasta Beach was so excited about the idea of Pasta Beach, that he jumped in and initiated in without giving much thought to the details. I am sure if we had agonized over details, it never would have happened. Gianni asked "how hard can it be?" obviously forgetting one small detail. We resided in Italy and the project was in Newport, a long commute. The answer, "pretty hard".
The excitement, unending enthusiasm and belief in a pretty perfect product was what kept us afloat despite our mistakes and I might add, a lot of gift certificates! In the midst of a disorganized front room, an Italians chef's temper, or the loud clanking of an unanswered food bell, a customer's disgruntled expression would change once that Pasta Beach product was placed in front of the hungry customer (our Italian chef would frequently go on strike when it was too busy). The Pasta Beach product, in its simplicity, grace and abundance and yes beauty, would turn the customers expression to a wow!!, the smile would turn upwards and the unspoken words "you are forgiven" would take over the air space once filled with a black cloud.
The challenges were unfailingly met with a smile, a positive attitude, a lesson was to be learned from every mistake and an unwavering belief in the Pasta Beach product and concept. I greeted criticism with grace and used it as a tool for making Pasta Beach better and ultimately correcting mistakes to achieve our goal. Gianni and I never gave up and always looked forward, learning as we grew. The road traveled by the Pasta Beach family was full of twists, turns and tunnels.
The voyage still continues and is always viewed as our adventure, but the roads are smoother now than ever before (at least for the moment).
We'd love to hear more about your business.
The first Pasta Beach was opened in 2002 in Newport, Rhode Island. Pasta Beach is known in the New England area as being a truly authentic Italian Restaurant. Pasta Beach specializes in classic Italian pasta dishes, but also has pizza and other specialties typical of those found in most restaurants in Italy. Simple, healthy dishes are all tossed and prepared in an open kitchen style by our team of Italian Chefs, here in the USA on special visas for the Pasta Beach project. Our team of chefs come from all regions of Italy, from Torino to Sicily, each bringing with them a touch of their local kitchen flavor.
Our chefs are passionate about the product they bring from Italy. They are true to the product and will not change the original recipes in any way. The Chefs from Italy, their dedication to tradition and the style of which the product is served, separates us from the other Italian restaurants. Pasta Beach's long casual counters are inviting to everyone from a local surfer, tennis player, children and elegant party patrons dressed in black tie. Pasta Beach is friendly and invites you to stop for a quick bruschetta, focaccia sandwich or indulge in our full dinner menu.
The simplicity and freshness of the product might not be for every customer, but for those that know and love Italy's famous product, Pasta Beach has been their home. Pasta Beach currently has three locations, Newport RI, Rowes Wharf, Boston and our newest edition in Wayland Square, Providence RI.
What were you like growing up?
As a young girl, I enjoyed sports, and being active. I loved having a good time, I was a dreamer. I believed in the power of positive thinking and the relationship of a positive state of mind and seeing the dream become a reality. I never gave up in achieving my goal, no matter how many challenges I faced. I never had a passion for food until I traveled to Italy.
My life and my travels brought me down an unexpected road to a life in Italy, Pasta Beach and many other surprises.
Contact Info:
Address: Newport RI, Providence RI, Boston MA
Website: pastabeach.com
Email: eat@pastabeach.com
Image Credit:
Stan Wan (photographer)
Getting in touch: BostonVoyager is built on recommendations from the community; it's how we uncover hidden gems, so if you know someone who deserves recognition please let us know here.