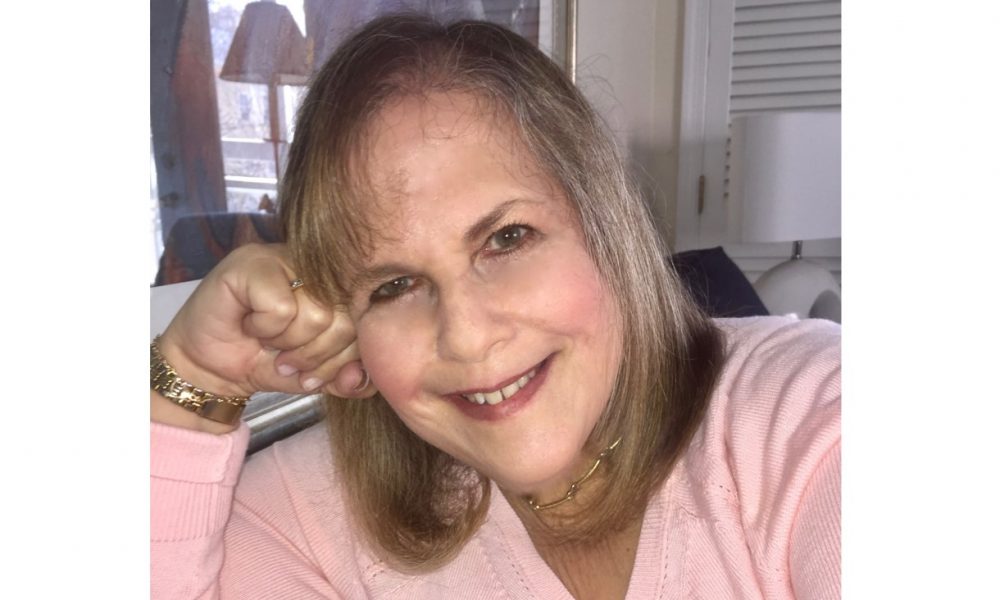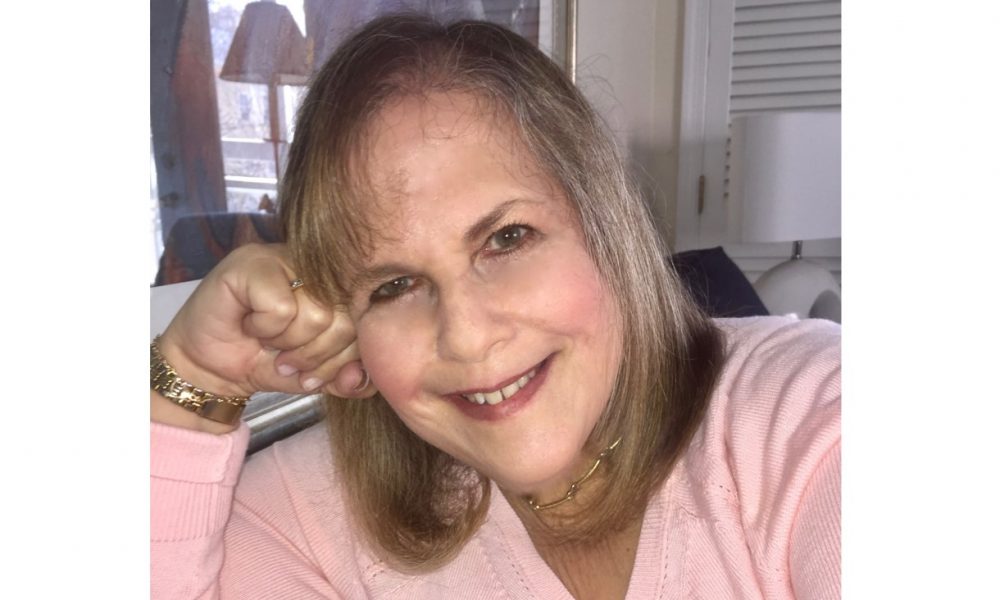 Today we'd like to introduce you to Susan Taub.
Susan, please share your story with us. How did you get to where you are today?
I received a BA in Child Study from Tufts University and an Ed.M. from the Harvard Graduate School of Education. I have over 38 years of experience in the field of education.
My career has spanned teaching elementary school; supervising student teachers, teaching undergraduate and graduate courses in education at five colleges, being an education consultant conducting in-service training in schools throughout Vermont,
In 2003, I completed an intensive college counselor training program and have counseled prospective students throughout the country and internationally ever since. My experience with the college admissions process has included being an independent counselor for my own practice, College-Wise for 14 years. I also have advised applicants as a counselor for College Karma (formerly College Confidential), been a college counselor for Chinese international students attending high school in the US for both The Cambridge Institute for International Education and RayD Education, moderate a very active admissions forum for College Confidential, a leading college-bound online community, and have conducted interviews of applicants for Tufts University. As well, I have gained the perspective of a parent, having guided my two daughters through the undergraduate and graduate admissions process.
We're always bombarded by how great it is to pursue your passion, etc – but we've spoken with enough people to know that it's not always easy. Overall, would you say things have been easy for you?
Starting a business is exciting, but not easy. It is new territory. One of the toughest things for me has been getting the word out or marketing what I do. College admissions counseling is quite cyclical and so once the student is accepted to college, they are no longer a client and new ones have to be found. I also work with students from all over the country remotely and some are international students. Word of mouth has been helpful. It is challenging to find new families who would like and benefit from the services I offer. Once the work gets going with a student and his/her parents, it generally goes smoothly. Every case is very different. It can be a stressful process for families, but many have said that they felt less overwhelmed by having a supportive expert guide them through every step of the process. It is quite exciting for me when my advisees get accepted to college and so there is this really great reward at the end of the process!
So let's switch gears a bit and go into the College-Wise story. Tell us more about the business.
As an independent college counselor, I advise students to attain their goals of finding the best fit colleges and guiding them through the admissions process to achieve a positive outcome. I assist all kinds of applicants with differing academic profiles and fields of interest, but have particular expertise in selective college admissions and specialized performing arts degree programs. I guide students and parents throughout the United States and abroad.
I offer the following:
~Evaluate academic, personal, and extracurricular background.
~Guide selection of appropriate and desired colleges.
~Assess chances of admission to target colleges.
~Develop an individualized time line for the admissions process.
~Guide students, through self-assessment, to identify 'hooks' and strengths to highlight on their application.
~Help with specialized arts program selection and admissions, as well as planning for the specific requirements of the artistic review process.
~Assist in every aspect of the application (excluding financial aid): selection of essay topics, editing of essays and short answer questions, presentation of extracurricular achievements and academic recognition.
~Offer suggestions on how to solicit the most effective letters of recommendation from teachers and guidance counselors, as well as suggestions regarding supplemental recommendations.
~Suggest ways to make the most of college visits and appropriate contact with professors, admissions officers, coaches, alumni, and students.
~Work with the student on how to continually express interest in particular colleges, often a factor in the admissions process.
~Prepare a student for alumni and on-campus interviews through mock interviews and offering tips.
~For 9th, 10th, & 11th graders, assist with course planning, testing schedule and prep plans, extracurricular choices, and summer activities.
~Provide support and open and honest feedback through every step of the process until after the waitlist (if necessary) and guide in choosing a college once acceptances are offered.
I truly enjoy working with students as they wade through the college selection and application process, which can be overwhelming. I enjoy finding resources and then helping a student step by step as they plan and explore options to best meet their interests. I can devote undivided individualized attention to each student's process when often a school counselor may be assigned too many students, as well as many responsibilities other than college counseling. I work with students from both public and private high schools (including boarding), and also homeschool students. I see parents as part of the team and answer their many questions along the way. Most families tend to sign up for unlimited help through a college counseling package. I devote extraordinary amount of time to every aspect of the student's college selection and admissions process (as well as earlier stages of their high school career if they engage me before senior year), and come to know each student extremely well so that they can present themselves in the best possible light to colleges. If they start working with me in the earlier years of high school, I help them to become their best possible selves. College counseling is all that I do in my job and I work with a small number of families. I immerse myself in helping each student to achieve his/her goal of finding the best colleges that fit them and to achieve a successful admission outcome.
Has luck played a meaningful role in your life and business?
I think the element of luck or chance plays a role in many things in life, including one's work. However, I think no matter what, it still takes hard work, passion, and dedication, along with skill and talent, to do many things, and so luck can be a tipping factor, but on its own can't be relied upon. My life and work has mostly been positive, though challenges and negative circumstances have played a part. When the latter happens, one has to learn to pick up the pieces and forge ahead. Sometimes, things are beyond our control, but what we do when negative things happen can make a difference going forward. I try to keep a positive attitude, and even if things take a downward turn, I try to look on the bright side of life and know that usually things work out in the end. This actually is an important concept for those applying to college because rejection is an inevitable part of that process. But if students embrace the offers they do receive, they usually land some place where they thrive and are quite happy to be at. All is not riding on single college. Keeping in mind the bigger picture in the scheme of all challenges, is a good thing to try to do.
Pricing:
INITIAL EVALUATION AND COLLEGE SEARCH: $395 (May be credited toward a package) I evaluate the student's academic, personal, and extracurricular background by reviewing his/her high school transcript (courses and grades), test scores (SAT, SAT Subject Tests, ACT, AP), current class schedule, extracurricular and personal activities and accomplishments, awards, and a student questionnaire. I review the student's college search criteria, academic and career interests, and list of colleges and estimate his/her chances of admissions to these schools. I provide suggestions of ways to highlight the student's strengths and accomplishments and address any weaknesses. I assemble a suitable list of colleges for the student based on my findings from the evaluation and the student's college preferences and interests. This is a finite service without any back and forth counseling, but results in an individualized detailed report.
SENIOR YEAR COLLEGE COUNSELING PACKAGE: $2,950 (6 – 12 months of counseling, ends June 30 of senior year) This package includes the Initial Evaluation and College Search, finalizing the college list, development of a time line for the student's admissions process, help with the application process (including brainstorming topics and reviews of multiple drafts for six one page essays or the equivalent, assistance with short answer essay questions, preparation of an annotated activities and achievements resume, preparation of supplemental materials, choosing whom to ask for recommendations and submitting statements to teachers and guidance counselors to assist them in writing these effectively, suggestions for highlighting 'hooks' and strengths, suggestions of ways to express specific interest in each college, overall application review, suggestions for college visits and contact with college personnel, interview preparation including mock interviews, handling deferred or waitlist status), choosing from college acceptances, and support throughout the process for both the student and parents through unlimited email support.
JUNIOR & SENIOR YEAR COLLEGE COUNSELING PACKAGE: $3,700 (18 – 24 months of counseling, ends June 30 of senior year) In addition to everything in the Senior Year College Counseling Package, this package can start at any point in junior year and also includes help in choosing a possible college academic focus or direction, summer activities planning, assistance with any summer program admissions processes (if applicable), course planning for senior year, testing schedule plans, college visit plans, extracurricular choices and initiatives, assistance with two additional essays (for a total of eight full page essays or the equivalent) through unlimited email support.
SOPHOMORE, JUNIOR & SENIOR YEAR COLLEGE COUNSELING PACKAGE: $4,400 (28 – 36 months of counseling, ends June 30 of senior year)
SENIOR YEAR PERFORMING ARTS COLLEGE COUNSELING PACKAGE: $3,600 (6 – 12 months of counseling, ends June 30 of senior year) For students going through the specialized, rigorous, and selective performing arts college admissions process, this package includes all the services of the regular Senior Package plus specific help with choosing an appropriate program (i.e. BA, BFA, or BM) and criteria for selection of a specific arts program, along with solicitation of artistic references and guidance through the artistic review process and preparation of special requirements, including audition or portfolio materials, headshots, compilation of an artistic resume, and artistic supplements to non-audition colleges.
JUNIOR & SENIOR YEAR PERFORMING ARTS COLLEGE COUNSELING PACKAGE: $4,400 (18 – 24 months of counseling, end June 30 of senior year) Starting at any point in junior year, this package includes all that is in the Junior and Senior College Counseling Package, as well as any arts training plans that are applicable to college performing arts applicants. Due to the complexity of the performing arts college process, students should begin as early as possible.
ESSAY SERVICE: $290 PER ESSAY (1 essay up to 650 words, or 2 essays up to 350 words each) From brainstorming topics to developing drafts incorporating tone, format and editing. Can be added to a Package for essay assistance beyond the number of included essays.
HOURLY COUNSELING: $100/HOUR For those students who want specialized help with just one or two specific aspects (i.e., resume, interviews, follow-up to an Evaluation and College Search report to refine the college list) of the college admissions process, or help with specific questions, hourly college counseling assistance is available via e-mail. Hourly counseling is not suitable for those seeking ongoing help with their college admissions process.
Contact Info:
Address: 345 Franklin Street, Apt. 345
Cambridge, MA 02139
Website: www.college-wise.com
Phone: 802-309-0764
Email: susant@college-wise.com
Getting in touch: BostonVoyager is built on recommendations from the community; it's how we uncover hidden gems, so if you know someone who deserves recognition please let us know here.