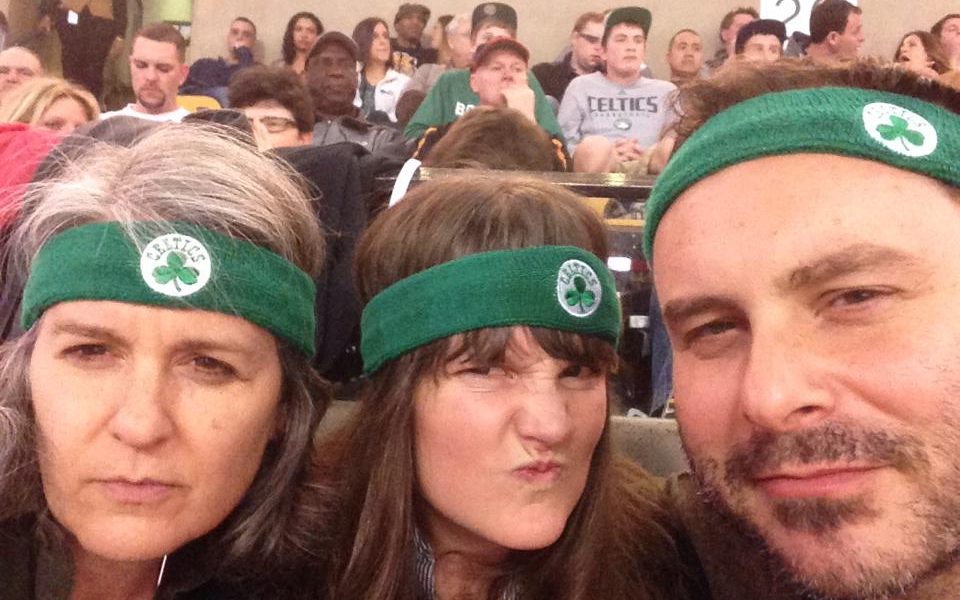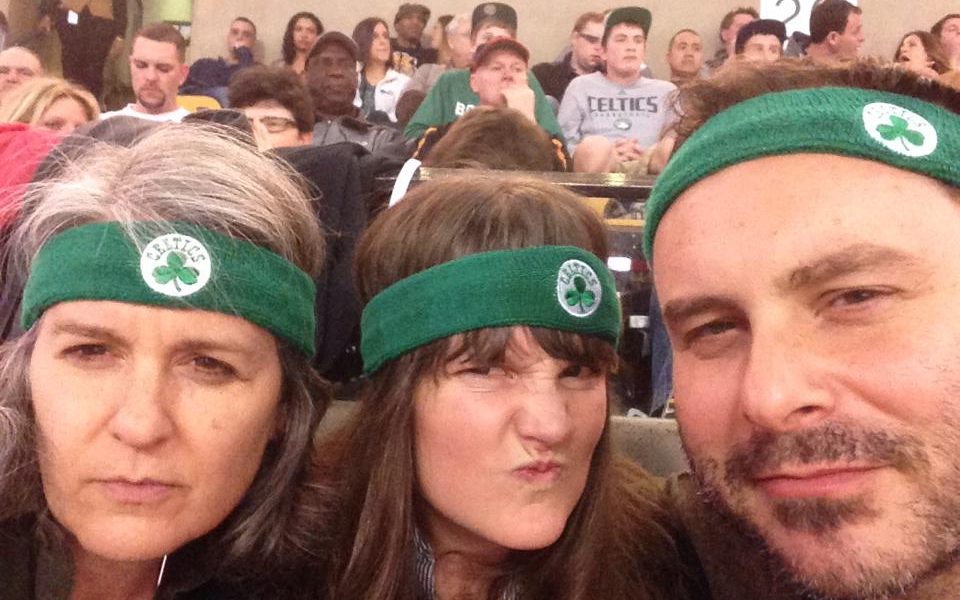 Today we'd like to introduce you to Sita Magnuson and Mike Fleisch.
Please kick things off for us – we'd love to learn the story.
In January of 2000, Sita started working at what was then E&Y's Accelerated Solutions Environment (ASE) on memorial Drive in Cambridge–one of a dozen or so physical spaces that had been built out in collaboration with Matt and Gail Taylor (MG Taylor), as part of a radical approach to solving complex business problems. One that proved so successful that it now exists, in one form or another, in all the major global consulting firms (as well as many smaller, boutique consulting firms). At this space, "knowledge workers" were trained to assemble and self-organize quickly (i.e. fly in from all over the world with 2 days lead time) and understand enough context and detail of the session designs to equip them with the clarity needed to help facilitate 3-5 day "DesignSessions" on complex business challenges. In these sessions, there were a variety of roles that were filled by the knowledge workers–in principle (and largely in reality) all knowledge workers were able to shift between any and all roles, as needed. Someone was responsible for process facilitation, meaning they held all the logistics, understood the needs of the whole system at any point in time, and would help coordinate who was where to do what when, but could also hold the bigger picture as well. In addition to the front-of-the-room facilitator, there was someone who facilitated with music (transitions, energy management), a small team dedicated to managing the physical environment (which was all movable furniture, with lots of dry erase surface)–these people helped manage transitions, and also moved furniture, and also made sure the markers were placed in exactly the right ways. There was someone responsible for a "knowledge wall," which was a visual record of the event as it unfolded, a graphic design team to make name tags, templates, and session-specific graphics, there were writers to help with assignments, a production and documentation team to capture and document everything that transpired, and a graphic facilitator, who visually captured the conversations that unfolded in plenary.
Kelvy Bird (a practicing artist and longtime graphic facilitator) was part of the core team that opened the Cambridge center, and when Sita arrived in the second wave of Knowledge Workers she found in Kelvy a mentor and a friend.
Mike then joined the ASE In 2003, after Kelvy heard Otis Redding from a record player in the next studio at Vernon Street and introduced herself. Mike, recently graduated from BU with an MFA in film production, seemed a perfect fit for the work, and soon he too was flying all over the world as a knowledge worker in the ASE system.
The time spent with the MG Taylor methodology (and other processes and methodologies as well), reinforced the critical importance of process in any and all work. The work of dpict is graphic facilitation, but we specifically and intentionally play at the intersection of graphic facilitation and the collaborative process.
Fast forward a few years, and many intense sessions about SAP implementation and strategic resourcing plans, the three were drawn to more personally-meaningful, values-based work, specifically in the fields of education and social impact. All three became involved with The Value Web, a nonprofit that uses the same process and methodology as the ASE (from MG Taylor) but applies it within a social impact framework.
After some time working independently (Sita had started her own graphic facilitation firm, Visible Think, in 2005, and Kelvy had been working independently as a sole proprietor for many years) Kelvy and Sita (being in relatively close physical proximity) decided to combine their efforts, to see what they could do together that they could not do alone. The start of dpict was in January of 2011 when Kelvy and Sita were on a flight home from Davos, where they had been working with The Value Web supporting the World Economic Forum's Annual Summit. The first 20 minutes of the flight were spent clarifying the idea and values and dreams that were shared, and the remaining hours were spent exploring name options, and finally–once dpict had been chosen–on developing a logo. By the time they got off the plane they had a new business ready to launch. They had a clear alignment of values, their approach to the market, a name and logo to boot!
The growth of the business brought Kelvy and Sita back into frequent contact and work with Mike Fleisch, who became one of their strongest assets, and who took on substantial work on behalf of dpict. At a Celtics game in 2014, Kelvy and Sita formally invited Mike to join the company as an equal partner.
In 2016, Kelvy decided to leave dpict as an active partner in order to focus more completely on her writing (book soon to be published!). She remains a close colleague and thought partner.
Over the years, dpict has developed strong relationships within the academic ecosystem of Boston and Cambridge, and through Mike has established a local presence in Cincinnati. We also work with many for profit and nonprofit organizations across the country and internationally as well. We focus on work where we believe our service and skills can be of most use. This brings us frequently into educational contexts, and more broadly, learning contexts–this might be in organizational development, professional development, classrooms, learning labs, multistakeholder work, large-scale conferences, workshops, etc.
Overall, has it been relatively smooth? If not, what were some of the struggles along the way?
By and large it has been smooth. We have never suffered for lack of work (in fact, it's mostly the opposite), and because of our somewhat confusing (to accountants and tax folks) compensation structure, we have complete flexibility and freedom to take on or refuse any work. There are no financial obligations for any partners.
One not-insignificant challenge has been managing a relatively complex business (many, many clients, multiple inquiries, loads of logistics and materials ordering, etc) with no shared physical office. There are certain things that are very easy to do when you see your colleagues every day, or even once a week. Within our business, we rarely get to work together on site, and so can often go for months without seeing one another. We're still learning how to do this!
Probably our biggest challenge has been meeting the demands of a growing business, at an early stage in our industry's evolution. While we continue to cultivate new graphic facilitators, the number of people with deep experience, who combine visual practice with process knowledge and client management skills, remains relatively small. This is something we are interested in actively addressing, and Kelvy is doing so with her traveling workshops (co-facilitated with other members from The Value Web): http://www.kelvybird.com/workshops/
In addition, functionally running a business with no formal business training has been a somewhat rocky road. For example, it took us far too long (years, in fact) to realize that we needed to hire professionals to do our books and accounting. Very happy to say we can now check that box!
dpict – what should we know? What do you guys do best? What sets you apart from the competition?
Tracking words and dynamics in visual form, we make sense of complexity to create shared platforms for action. We believe that helping people SEE helps people reflect, which informs increased consciousness and thoughtful decision-making. In the effort to shepherd our globe to a healthier and more sustainable place, every gesture matters. Working WITH our clients, we surface information and patterns that can inform processes of change.
In short, we provide graphic facilitation and process-related services and support.
Sometimes we're behind the keynote speaker at a conference, drawing on a huge wall, other times we're working with small teams to rapidly iterate a new strategic model, and other times we're in conversations with executive sponsors to design a process for groups to learn and create together. All our work comes from a belief in the creative power of community, and in the potential for social, creative practice to positively change the world. We have the good fortune to play in a field that requires us to constantly learn from other people, often world-leading experts on an enormous range of topics, and that affords us the space to play as connectors across and between disparate ideas, networks, times, and places. In that capacity, we've been influenced by many people, and always try to intentionally bring that breadth of experience to everything we do.
There are so many entrenched practices and assumptions about how people work together; around environment, ownership, inspiration, decision-making, relationships, hierarchy… A lot of what we do directly challenges those beliefs and asks people to give the alternative a try.
We are known for our integrated approach to content and process, across broad spectrums in scope (from work with local communities to global leaders in academia and business) and area (arts, academia, financial services, governments, technology, philanthropy, etc.).
In addition to our work through dpict, Sita, Mike, and Kelvy, and 51 other practitioners around the world, remain active in The Value Web, designing and facilitating communities and solutions to address some of the world's most pressing challenges, at both local, regional, national and international scale.
What is "success" or "successful" for you?
To self-define the scope, trajectory and manifestation of our work. To generate sufficient revenue to decide when and what work to take on. To rely, to our advantage, on our values to drive our decision making. Success is feeling energized and engaged by the work we have in front of us. To create space for experimentation, partnership, and mutual learning. To continually consider what else we might try, how we might push our practice, how we might grow and advance our own/each other's learning edge. By these (our own) measures, we're a complete success. The pie continues to grow larger and larger.
Contact Info:
Getting in touch: BostonVoyager is built on recommendations from the community; it's how we uncover hidden gems, so if you know someone who deserves recognition please let us know here.