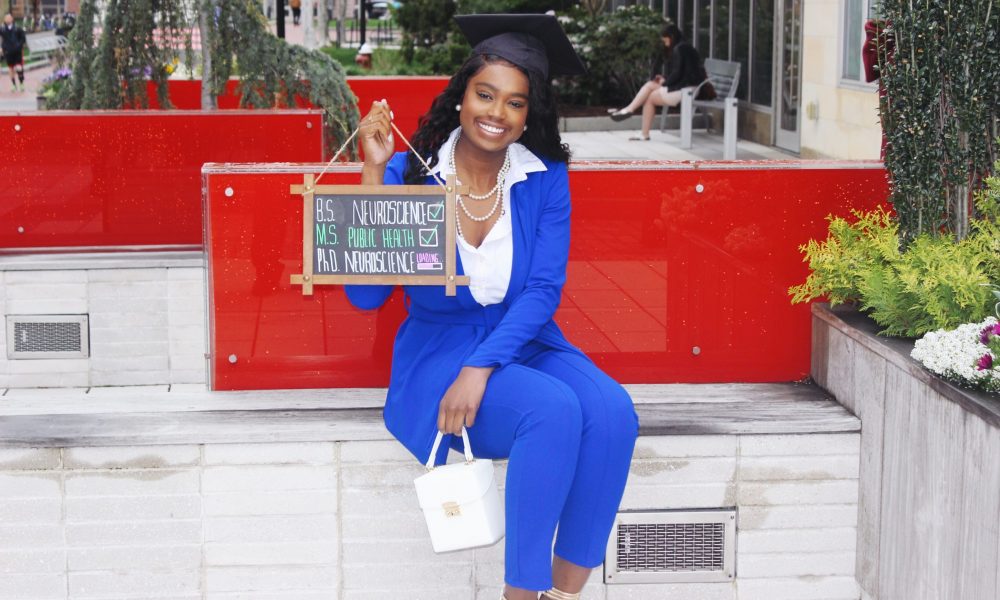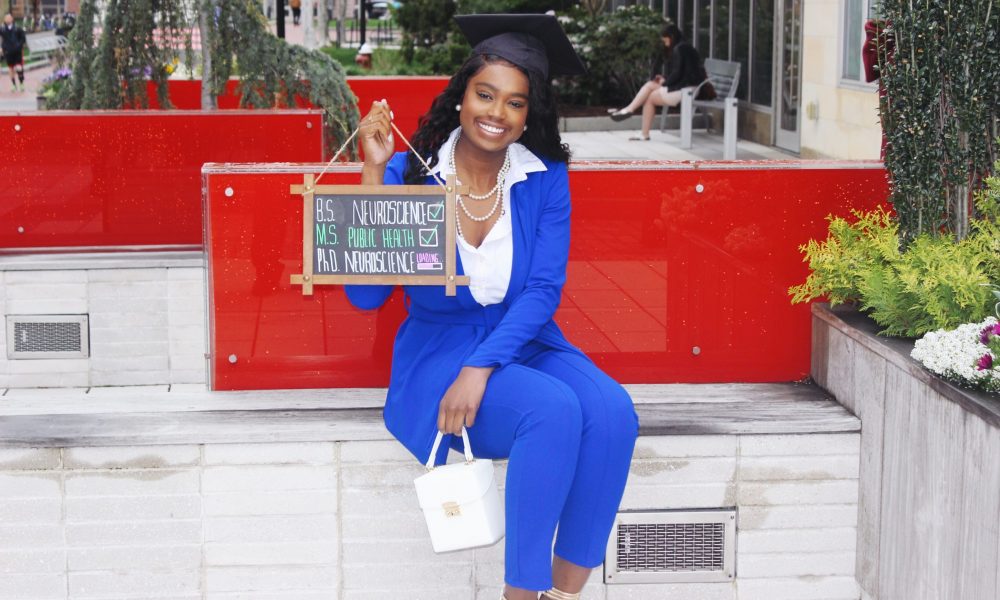 Today we'd like to introduce you to Sade C.
Sade, can you briefly walk us through your story – how you started and how you got to where you are today.
Despite popular belief being a college athlete is 90% mental and 10% physical. While your body is what allows you to play the game, it's your mind that keeps you there. After ten long and arduous years of training and sacrificing, my dream to play for a D1 basketball team came true. As a freshman on the women's basketball team at Northeastern University, I was ecstatic to prove my talents but unfortunately, that was delayed when I tore my ACL and had to get a surgery that required a year of extensive rehab and not playing the game I love.
I was sad but not shaken. I viewed my injury as a stumbling block, but I felt confident that I would make a full recovery and be back on the court in no time. I had no idea that this would become a recurring issue. This began a journey that ended with multiple surgeries (two ACL and one meniscus), multiple knee drains, countless MRI appointments, weekly doctors' appointments and daily attempts to try and stay healthy enough to play the sport I loved. By my senior year, I had spent majority of my college basketball career trying to heal.
With every injury, I became less confident that I could be the same. The indescribable feeling of having your body continually fail you is something that takes over not only physically but mentally. I began to disassociate with my body and the game. Because I couldn't contribute, I didn't feel like part of the team. Watching from the sidelines, made me feel like more of a fan than an athlete and it was one of the darkest experiences a true competitor could ever feel.
I felt broken and numb. I had been consistently prescribed some of the strongest painkillers in order to deal with the excruciating pain. In time, I healed from most of the physical pain, but I could not rid myself of the emotional trauma that lingered. I grew depressed having to give up the one thing I truly loved and anxious that I may never find anything to replace it.
What I didn't know then was that being injured might have pulled me away from the sport, but it pulled me towards something greater. After taking so much pain medication, I wanted to become more educated on what I was so often putting in my body. This curiosity led to me getting a master's degree in public health and now starting a PhD in Neuroscience. The focus of my research – drugs, and addiction and how they affect the brain and behavior. I have published five journal articles on an array of researched topics like drug addiction, traumatic brain injuries (concussions), infant cystic leukoencephalopathy and Parkinson's disease and by the end of this summer, I plan on having a few more published. This past year, one of my research papers on drug addiction made the cover of the journal "Neuroscience". This was an extreme accomplishment for me. One I thought I would never have after I left the sport.
I don't just study the effects of prescription drugs and pain killers on the body, I take the knowledge and apply it to my personal life. I am a true advocate for healthy living. I know how healthy foods, products, and practices can lead to a healthy body and mind. In attempts to create more dialogue and awareness, I've started a website, "IriahHeals.com", where I share information on healthy practices, including food and lifestyle. The goal is to provide information that can benefit all women and men when it comes to the best natural products and healthy habits.
While basketball was my everything, my injury taught me it wasn't the only thing. Sometimes a setback can be set up for something extraordinary and the very thing that takes you from the game can give you a new reason to play.
Overall, has it been relatively smooth? If not, what were some of the struggles along the way?
Surprisingly, the road has been smooth, but I know entrepreneurship can be tough. The hardest part of the journey has been about how to manage my time. I work full time, go to school part-time, and still find time to connect with family and friends.
Right now, I feel like I can manage it all because I truly feel that I am making a positive impact on the world. This fuels me and motivates me, so I don't get tired. I anticipate as I transition to working and going to school full time, this may be more difficult.
But right now, I am enjoying the ride and wearing my seatbelt.
Alright – so let's talk business. Tell us about Iriah Heals – what should we know?
I'm a scientist so I try to make sure that everything I promote has some scientific backing. I want "IriahHeals.com" to become a major resource for people who are looking to incorporate the benefits of adding a nature based diet to their lifestyle. I focus on plant-based products, as well as well as provide information on an array of topics from pregnancy, to stress management. I'm still in the beginning stages of the process, but so far, I'm proud that I'm finally taking all of the knowledge that I've gained and putting it on a platform for others to use.
Any shoutouts? Who else deserves credit in this story – who has played a meaningful role?
While individual players often receive the credit, basketball is truly a team sport. The coaches, your teammates, cheerleaders, and the trainers all work together so that you can contribute your best. While I don't play anymore, I definitely still have those people in my life.
The coaches:
My grandfathers are my biggest inspiration. The planted the seed long before I knew it would emerge. My paternal grandfather was a botanist who wrote books and traveled the world with an understanding of how important nature is. While my maternal grandfather was a mechanical engineer who also wrote books but was more focused on scientific data. This convergence of science and nature comes from them.
My teammates:
My dad has been super supportive. He's been with me every step of the way. Taking the time to secure a domain name for me, get my email address, and even build my website. While my mom has helped make sure my plan stays in line and I don't stray from my original vision, and at the same time has given me great guiding advice, since she is a business woman herself. One of the most important supporters has been my sister, she is a natural leader and balances me with advice that is beyond her years. They have been with me when through it all.
My cheerleaders:
My friends are more go to for when I am feeling overwhelmed. They help me with ideas and whenever I run into problems and they are the main people to come up with solutions and encourage me to keep me in the game.
My trainers:
Trainers are underrated and don't get enough credit. They are able to help you through problems you don't even know you have. They have been through it and give tangible steps about how to overcome. I would be remiss not to mention Farmacy for Life, which is another plant-based company ran by rapper and vegan David Styles or more commonly known as Styles P and his wife Adjua Styles. When I reached out to Farmacy for Life, they not only answered all of the questions but gave me prominent advice on how to move forward. The support was not only surprising but very helpful.
I couldn't have asked for a better supporting team. I am grateful for all the people who are in my life to help me along in this journey.
Contact Info: