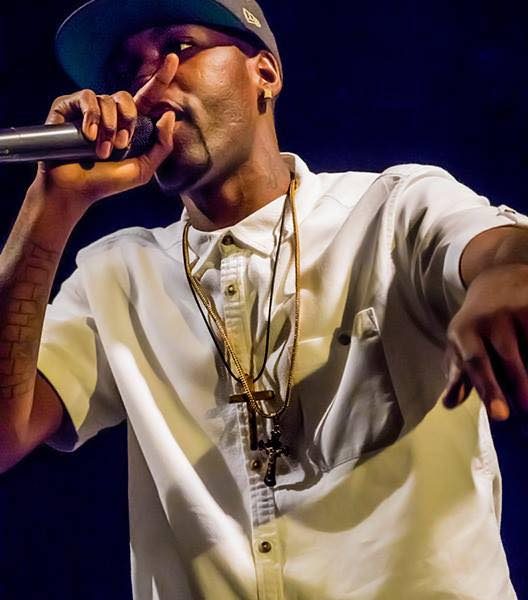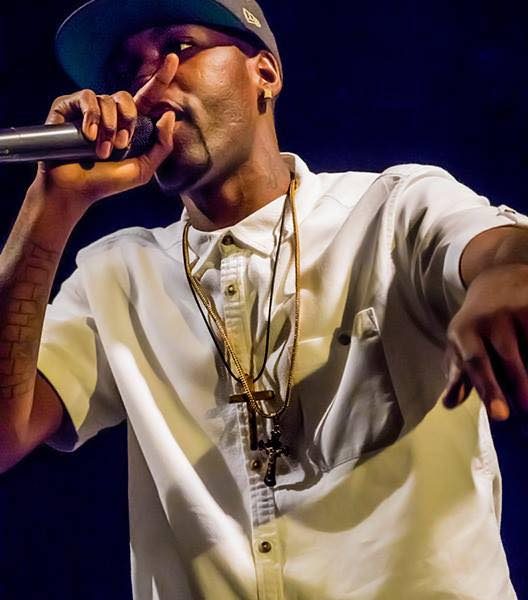 Today we'd like to introduce you to S7VEN SINZ.
Every artist has a unique story. Can you briefly walk us through yours?
Born Gary Joseph Jr on August 14, in Brooklyn NY, the oldest among six siblings, I always had the love for music. I grew up listening to just about everything. I'm Haitian so a compa was in full effect in my household, but there were various genres played growing up, from George Clinton, Sade, Michael Jackson & the Jackson 5 to Big Daddy Kane, Rakim, Biggie, etc… Brooklyn in the early '90s was noting nice my brother Jeff & I saw our fair share at a young age. Walking home from school you could find bullet shells cutting through the school yard, bad enough you could hear the shots go off all night. I remember one day, Jeff & I went to take the trash out & saw the Chinese man on his way to make a delivery, two older guys from the neighborhood ran up on him trying to rob him but he got away. That was the 1st time I saw something like that happen in front of me, it gave me an entirely new look on life.
At the age of ten, I became drawn to hip-hop, and it was my release, my escape. I frequently recited rhymes by some of the greats, At the same time, realizing I had a knack for writing songs. My brother & I were "different" I mean we just did things I feel like the average kids our age weren't doing. We'd record songs off the radio & this back in the cassette tape era,we would sit there & listen to lyrics write out entire songs and then memorize them. By 13, I had notebooks filled with my own with rhymes, although I never had the confidence to let anyone hear them.
A year later, my family moved to Boston, Massachusetts. Boston wasn't too different from Brooklyn, I had family out there & used to spend time out there during the summer. We moved around from spot to spot Roslindale with my aunt & cousins Dorchester, Mattapan/Hyde Park, then settled in Brockton. See, I owe a lot to Brock, it's where I became a man. I learn many lessons out there. One thing that remains clear as day to me was no matter what "Hood" you're in its all the same thing, cops harassing, drugs, & blacks killing blacks. Still writing but not yet taking rap serious I was always reluctant to rap for others, but one day, I just jumped in a cipher. "It was crazy, I just started flowing, and I haven't stopped since." I owe that credit to my childhood friend Keon. He was younger but known for his bars. Later on, I linked up with two other friends Ro & Jus & formed a group called "Goodfellaz." Ro was cousins with a member of the Boston rap group "8Bus", so we basically tried to follow suit with how they moved, the group itself didn't end up working out. we ended up going different ways.
I was somewhat of a knucklehead, had a few run-ins with the law. The 1st time I was arrested, I was pulled over in a stolen car, the situation itself was blown way out of proportion. I often tell people thanks to social media folks that had no idea get to see 1st hand how police deal with us. I could've easily been Travon, Eric, Michael, etc… That feeling of having three guns drawn on me, being unarmed I mean I don't wish that feeling on anyone. To fast forward a few years there was a local independent label "Bigstuff Productions" in Brockton that my brother "Jmac" had ties too. He hyped me up to the founder "Big Jon" who in turn told Mac to bring me by. At the time, I went by the name "Seven30" which was street slang for "crazy" long story short I went to the studio & met Big, he threw on one of his beats. I'll never forget, it was a remake of the "Star Wars" theme. I went in that booth and tore it apart! Big was impressed, to say the least. I performed at my 1st real show with Bigstuff. But I was stuck with were I even wanted to go with life, never considered myself a thug or gangster but I was on the front line with them. I knew my lane but it was hard not to get caught up. I was always the one telling the younger guys that the streets weren't the way, but I wasn't taking my own advice.
After high school, I was stuck, college just didn't seem like the fit for me. I had that "I'm just living for today" mentality. Went to night school to grab my diploma & honestly did it for my mother. My father ended up getting sick found out he had a blood clot in his leg. With him being out of commission, my mother just recently giving birth to my youngest brother Day Day and her working overnights it was on me to step up. I basically turned into my pops driver to & from doc appointments. taking care of my little brother in the morning until my mother got home & dropping her off to work in Waltham every night while still trying to my own thing. I was exhausted, one night after leaving a girlfriends house, I fell asleep at the wheel and crashed into someone's house. I was ok but that airbag hit me hard as hell, & my father's car was totaled. Needless to say, he wasn't happy about that. we never really had the greatest relationship.
After taking a break from the music, I went back to Bigstuff. Jon understood. I looked at him as a father figure. He taught me a great deal. But once again, I got caught up with the nonsense. After a long day at work, I picked up two friends, stopped at the liquor store as we pulled off I noticed a car behind me but thought nothing of it at 1st. Took a left onto the street, I was dropping my friends off at then boom red & blue lights flashing behind us. I mean I was so tired I was thinking it wasn't for us, but I pulled over and so did they. It was the G-Unit (Gang Unit) three of them, walked up to the car no questions just told us to get out. No surprise there, so they start to illegally search us. My boy Dre had a warrant so they put the cuffs on him 1st. City was clean so they had him just sit on the curb. They started pulling everything out of my pockets, money everything. They went inside my jean jacket and pulled out a bag of pills, which was ecstasy. Not much I could say at that point. They took me away from where City was & basically cornered me in front of the cruiser. One of them said to me "So, you know, we don't give f**k about the X." "Who got the guns?" I told him I couldn't help him with that. They all looked at each other then he said to the black officer "So, what you think?" He looked at me & said, "Lock his ass up." After I was cuffed right before he put me in the car, he said: "I'm gonna put my kids through collage with your ass." Ended up getting one year suspended sentence & a year of probation with community service.
Spent a few more years rocking with BigStuff. It was always love but at the end of the day, I realized I was wasn't getting anywhere musically. There was so many of us in the camp & no real focus as to the direction we needed to go.There was songs being recorded & getting shelved. I needed to drop a project & soon. So, my brother Jmac & I decided to just do it ourselves & I put out my very 1st mixtape "New Jack City" I shopped it around for a while but I knew I need something better. Some time past & my brother "Bugzy" got out of jail. he told me about a talent show in Dorchester that I should go enter. I get there & to my surprise, it's being run by Mikael Dodd a music manager I knew growing up. He was shocked to see me still rapping & basically put me right in the show. we went on to work together for a few years after that doing shows all over MA alongside another fellow artist  Pretty Poison who I, later on, joined her independent label "Street F.E.L.O.N.S. Enterprise.
During that time, I dropped my two mixtapes "Bout Dat Tyme Vol. 1 & 2, opened up for artist such as Freeway, Bizarre from D-12, Maino, Styles P (The Lox) & Noreaga. In 2011, the online hip-hop magazine in the UK (Rango Magazine) caught wind of my music and reached out. They featured a full interview on their website & included me in their 3rd installment of a very popular mixtape they put out every year: "Rango Magazine Present: Taking It Worldwide Vol. 3". 2013 was a busy year, I was featured in the Bad Boy/AAMG cipher at "Daddy's House" in Manhattan, New York for the ABC network. performed at Mt. Ida's "College Fest" and the unsigned explosion tour "New York Meets Boston." The next year, I made guest appearances on Ipower617 radio and "Tu Noches" on Comcast Boston, a Spanish-based music TV show & performed at the 2014 and 2016 Massachusetts Puerto Rican Festival as well as the "Closing Summer Latin Festival" in Lawrence, Massachusetts.
As good as things were going you know what they say "You take two steps forward & get knocked back 3." One night coming from a family cookout after an alteration took place I dropped my brother off. It was about 4 am, I was exhausted but decided that I could make it home. My brother Fab insisted I stay the night but me being me I said I was good. Not even 5 mins. into the drive, I started dozing off, I put my windows down turned my music up. As I approached the split between Boston & Braintree, I must have knocked out completely because I just remember waking up smashing into the guard rail doing about 90 mph. I hit my head so hard on the steering wheel, the car was jammed in the rail, I managed to push my door open & I just fell to the floor. Three guys saw what happen pulled over & ran to my car. Two white guys & one black guy. They kept asking if I was ok, I was in such I daze I couldn't answer. I guess the white guys got frustrated and left me there. But the black guy stayed. I remember his words till this day "Yo, I can't just leave you here, I'm going to stay until the ambulance comes" & he did. He also told me exactly what happened I thought I just veered off and hit the rail, I actually hit the rail on the left 1st bounced off skid across the highway & smashed into the one on the right. God was with me that night. I laid in the hospital for a week, my entire life flashed before my eyes, I mean everything my daughter my family all of it. I felt different. It was the moment I realized I was different.
I came back to the rap scene with a new feel & a switch in my name. I was now "S7VEN SINZ" the name is a badge, take me as I am all my flaws & imperfections, the good & the bad. I ended up reconnecting with Pretty Poison & her organization "MassMovement." As part of The MassMovement, I was involved in events such as "The Concert Across America to End Handgun Violence" and "The Walk for Sickle Cell Disease." I also stepped foot into the acting world. Thanks to Sherika "Rika" Ellison, the creator of the Boston-based web series "Around My Way," I've been given the opportunity to shine in a whole new light. I play the role of "SINZ" in the series, which is currently on season 2 on YouTube. In 2017, I went on to release my 1st single "Pour It" produced by Russian rap producer Alex E. Rider which is available for download on Itunes, CdBaby, Spotify, etc…
In July of 2016, poor choices landed me in a situation I've been trying to avoid my whole life. I was charged with possession of a firearm & facing 2-3 years of jail time. I've done a lot in my life but this time I really let my family down. As I sat in my cell at Nashua St Jail, I can honestly say I never felt more like a failure my entire life. Being away from my daughter killed me the most. I bailed out and fought the case for two years. During that time, my family took a hard loss with the passing of my grandmother. She passed and the very next day was my court date to find out my fate. Talk about feeling numb. I swear she was with me in that courtroom, my charges got dismissed without prejudice due to the D.A.'s lack of preparation.
Since then, I've been back on my music performing doing radio interviews & working on my EP "Humble Pride" No longer a member of "MassMovement" I continue to do what I love. I recently dropped another single "#Superfacts" produced by Remy producers winner "Real Presyce" available for streaming on YouTube right now. With so much more in the works, I see no signs of slowing down.
Please tell us about your art.
I'm a rapper/emcee, a wordsmith if you will. I create word pictures. I tell my story through music. It all started as an outlet, an escape route. My ultimate message is to pursue through it all. If the love is there, keep pushing. There will always be setbacks, hurdles, walls put in front of you, but if it's what to desire, nothing should stop it.
What do you think is the biggest challenge facing artists today?
In the music industry in Boston, it's the lack of support. Most want to be "The One" & would rather take away from the up & coming than push them.
How or where can people see your work? How can people support your work?
My music can be found on Youtube, iTunes, Soundcloud, Spotify & CdBaby. People can support by following my social media pages, downloading my music & simply engaging with me.
www.youtube.com/channel/UCilUn1bxamB0QOjABzdjfPg
http://cdbaby.com/cd/s7vensinz1
www.soundcloud.com/S7VENSINZ
https://www.facebook.com/S7VENSINZ30/
Contact Info: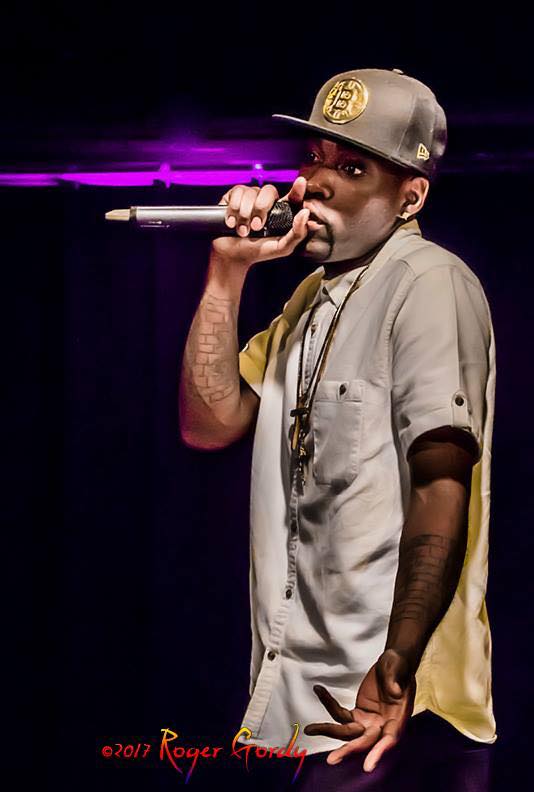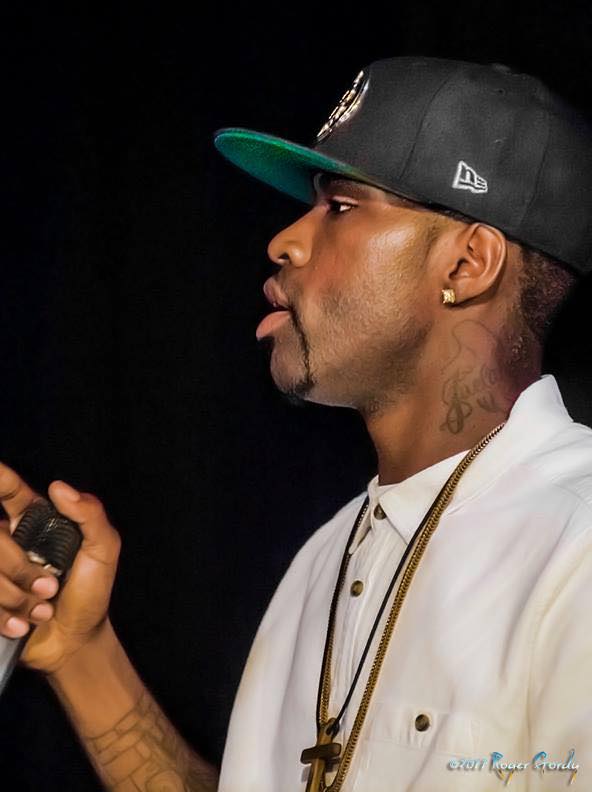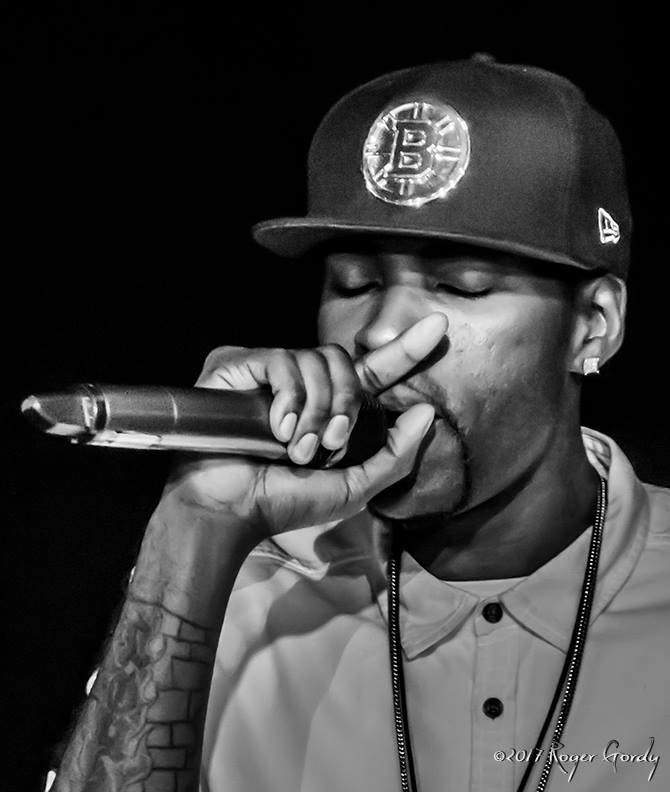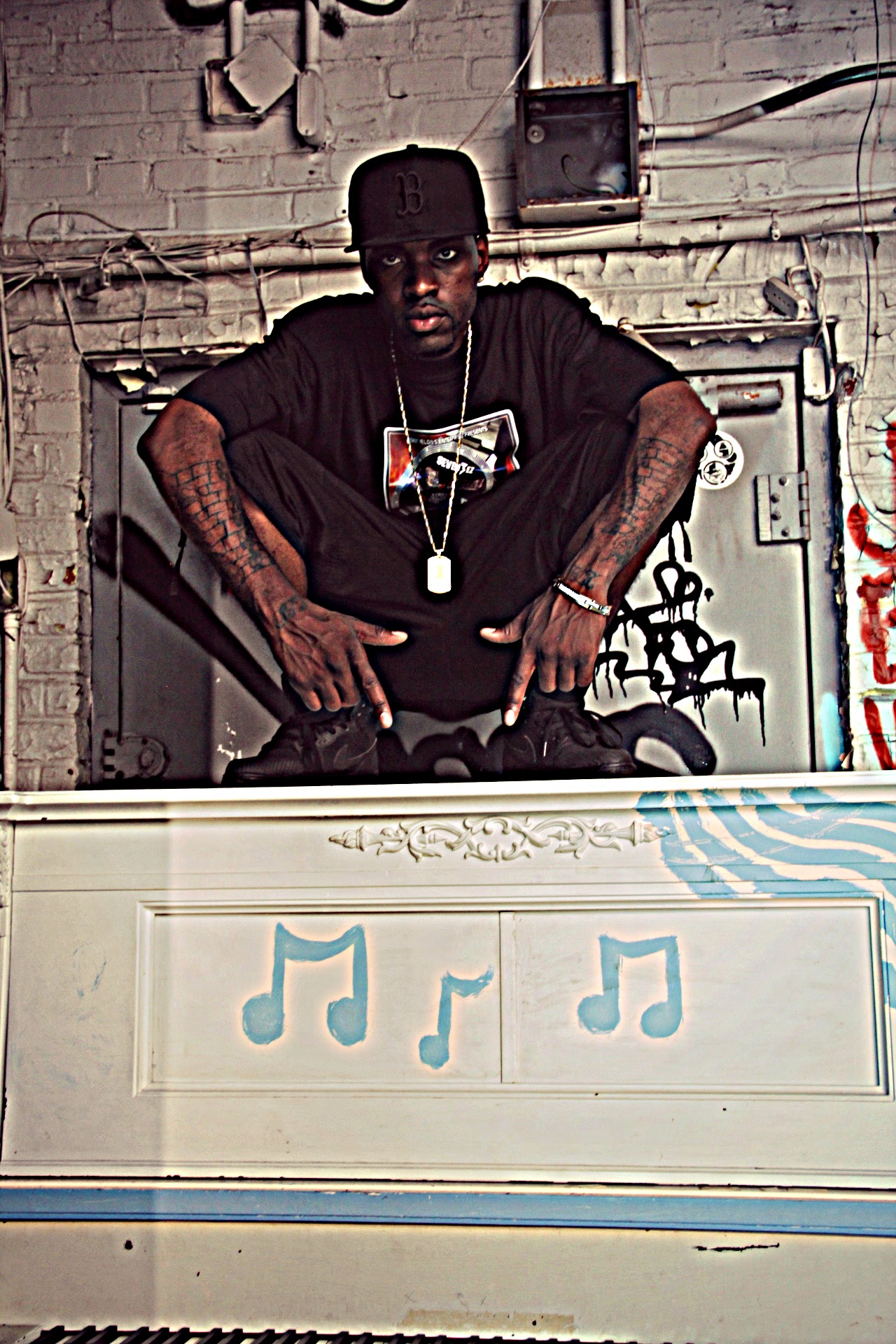 Getting in touch: BostonVoyager is built on recommendations from the community; it's how we uncover hidden gems, so if you know someone who deserves recognition please let us know here.