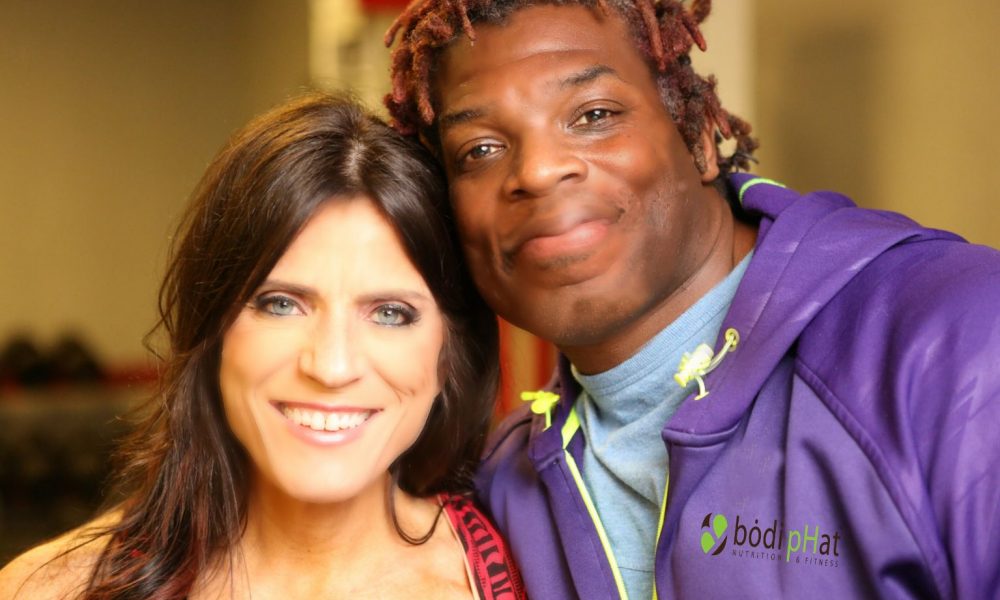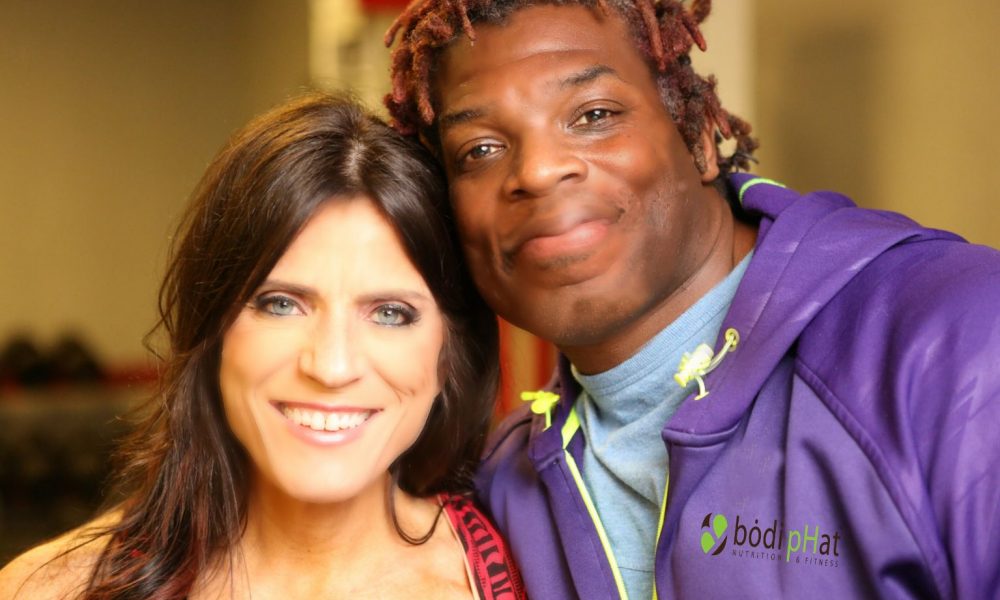 Today we'd like to introduce you to Roberta Cook and Jarueba Taylor.
BodipHat Nutrition and Fitness was founded by Roberta Cook and Jarueba Taylor back in 2013. It was a chance meeting at a local gym that brought the two of them together. They both had similar interest in fitness and nutrition and both were currently working in the health and fitness industry with their solo companies. They became instant friends and workout partners. Their friendship and balance lead them to partner up and form BodipHat Nutrition and Fitness. At first they were working out of their homes, public libraries, bookstores or whatever quiet area available. Traveling to many locals and clients to further their business and love for health and fitness. Their attitude to persevere deemed them as the little engine who could. Their balanced approach to nutrition and fitness soon lead to nick name of "Good Cop, Bad Cop of Nutrition". Roberta being the good cop and Jarueba being the bad cop. Two years later they acquired a studio style gym in Woburn, Ma. Thus creating the BodipHat Gym. Bodiphat Gym has the "Welcome to our home" feel while also having a no nonsense approach to health and fitness. The motto on the sign even reads…."We lift weights here."
Even with this approach to training the place is viewed more as a home to its clients, rather than a hardcore gym. The gym may have some of the heaviest weights and unique machines in the area, but all walks of life come through the door. Their clientele range from high school boys and girls to senior citizens. Don't be surprised if you see those seniors flipping tires or swinging kettle bells either. No matter what a person's story is, Bodiphat gym tries to make them feel welcome or have a sense of belonging. The gym is also very family orientated. Don't be surprised if you walk in and see fathers, brothers, and sisters all working out there at the same time or families doing group classes together. BodipHat strives on one simple word "Believe". Many times people start to give up and lose hope. The goal at Bodiphat is to bring that hope back while giving the results clients are striving for. What really sets BodipHat apart though, is its unique approach to balancing fitness and nutrition and making clients understand things are not a quick fix but a lifestyle.
We're always bombarded by how great it is to pursue your passion, etc – but we've spoken with enough people to know that it's not always easy. Overall, would you say things have been easy for you?
I don't think any road to achievement is smooth. I think every day running a business presents you with some sort of new challenge. We being a relatively new business (as far as the gym part) presents us with a few challenges and lots to learn. Like we stated earlier we are very family oriented, one big challenge for us is being family oriented and giving but also balancing out that at the end of the day this is a business. Learning business and who you have running things is also a learning curve. Make sure whoever you have working with you has your best interest in mind. That's one we had to learn the hard way…a few times. I think we are lucky to have each other for things like that. Roberta is a little more emotional at times and I'm probably not emotional enough at times. The dynamic works when it comes to challenges cause we can level each other out and meet in the middle.
We'd love to hear more about your business.
At BodipHat we try and specialize in Total Body Wellness. What that means is we want to bring balance to your health and fitness lifestyle. We don't want you to only look good but feel good too. That entails learning how to eat right for your needs or goals, learning about exercise and why it's important to your health, and most importantly learning how to create a balance between the two. That's generally what we specialize in but we do work with fitness competitors, athletes, special health and fitness needs and exercise rehab. We are very different in the aspect that we are so hands on with clients but also because we try and make everything individually based for a client. We are all so different in how we eat, exercise, and just live in general. A general approach won't work for everyone, so we look to improve the individual. We are proud of what we are trying to achieve health and fitness wise.
What were you like growing up?
Growing up I was a happy kid but quiet. I didn't really become outgoing to I got a little older. I played sports and did typical kid things. I even got into typical kid trouble. Maybe sometimes more than typical….lol Even at a young age though I think I had a pretty good work ethic.
Roberta was definitely shy. She was born in Portugal and moved to America when she was 7. Just that alone is a big obstacle to overcome at such an early age. She never played sports or did many kid things as her culture was very different and she spent a lot of time at home doing chores or working.
Contact Info:
Image Credit:
Photo by Craig Maxwell (photo with Roberta leaning on the wall with BodipHat)