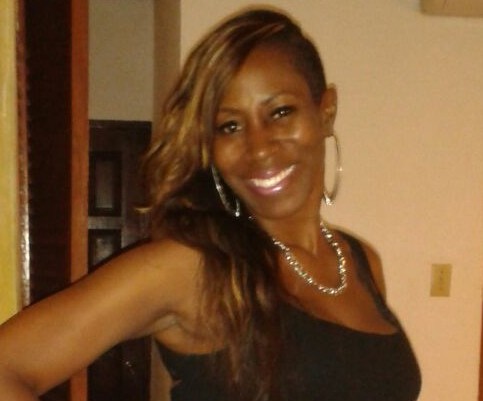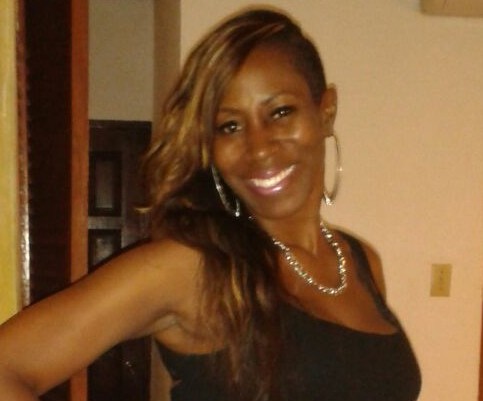 Today we'd like to introduce you to Rachel Brown.
Rachel, please share your story with us. How did you get to where you are today?
Since I was a little girl I always enjoyed art. Actually, I initially wanted to be an artist. My love of art drew me to hairstyling which I believe is a form of art. It probably had to do with my mom always asking me to brush her hair. She always had long beautiful locks and I would spend hours every week brushing it. It relaxed her and most importantly, it felt good. Soon I became the family hairdresser and before I knew it, had graduated from high school and completed the cosmetology course at Blaine Hair School (now Mansfield) in 1992.
After passing my state board exams, I immediately began working in the hair industry. My first job was at the legendary Lawson's Hair Salon, a well-known chain of salons in Boston. I began working under the tutelage of a woman named Tammi Brown McBrayer who is my mentor. She instilled in me that hair should not only look good, but be healthy as well. I always carried that with me throughout my career – I am not just a hairstylist, I am a hair care stylist!
I left Lawson's in 1996 to work in another popular salon. It was here that I participated in my first hair show. After working in commission salons for 6 years, I began to booth rent. Renting allowed me more freedom as a stylist and an opportunity to delve into the business world. At this time, I had lots of clients and business was good! In Aug 2001, I decided to move to Atlanta. I began working in an unfamiliar environment as there were 8 other stylists in the salon. And all of them were good. Competition!! I wasn't used to that. Then 9 / 11 hit. I had only been in Atlanta for a month and life changed dramatically. Besides it being a scary time, the economy also changed. People weren't spending money on "luxury services ". And again, I had lots of competition.
I began calling my Boston clients and making arrangements to come visit and do their hair. I needed the money and thank goodness, my clients were anxious to have my hands in their heads again. I began driving from Atlanta to Boston every 6 weeks. At first I rented space, then eventually, I began going to clients homes to do their hair. I did this for a year which helped me make money. Although living in Atlanta was fun, being broke was not. In 2005, I moved back to Boston. My clients were static! They had me full time again.
I began booth renting again which led me to participating and competing in various hair shows. In 2011, I placed 2nd and won a trophy. In 2013, my brother, a barber, and his wife, also a stylist, convinced me to partner in an Atlanta based salon and barbershop with them, so I began traveling again doing hair both in Boston and Atlanta going back and forth, to and from every other week. I would send out my schedule to clients so that they could pre book their appointments for when I was home. This went on for 2 years- it was the best of both worlds.
Then life changed again. My husband opened a restaurant in Boston and the traveling was starting to drain my energy. Eventually I stopped to focus on home. I was renting at a salon when out of the blue, the owner called and asked me if I wanted to take over her salon. She was tired and wanted out. I jumped on it before she could change her mind.
Rachel Leslie Hair Lounge officially opened on Feb 1, 2016. I remodeled the salon and had a grand opening on Aug 26, 2016. That day was one of the most stressful and happiest days of my life. I have a husband and an awesome group of friends who support me 110 %. Without them, I couldn't have done it. Even my mentor of 25 years came to my opening. She has always been there to shape and guide me. I will always credit her for giving me the best start in this crazy hair business. Now I finally have the professional, peaceful, relaxing salon I know my loyal clients deserve and that I always wanted.
Overall, has it been relatively smooth? If not, what were some of the struggles along the way?
I've definitely had some ups and downs over the years. But happily, I can say overall, it's been pretty good. Some if the challenges I have had, though, is trying to provide the best experience for my clients. This hasn't been easy because I have never had control of the salons I've worked at. But now that I have my own, I have complete control. And that's where the name Hair Lounge comes from. I wanted a relaxing, "loungey" environment where the professional working woman would feel comfortable. We don't allow children unless being serviced. Also, I encourage patrons to be conscious of their mobile device use so as to not disturb others. I want the Hair Lounge to feel like a retreat. I hope and pray that my clients feel that it is,
Please tell us about Rachel Leslie Hair Lounge.
Rachel Leslie Hair Lounge is a special place where someone can come and get the latest styles and actually enjoy being in the salon.
On the nurturing side, we are known for invigorating shampoos and soothing head massages. But most importantly, we believe hair maintenance is key. We are convinced that great conditioning and regular trimming is essential to having healthy, bouncy hair. We encourage customers to pre-book so as to maintain regular visits with us.
On the styling side, we are known for precision haircuts and natural looking weave extensions. Nothing makes a woman feel better than having her hair styled in a way that brings out her best features. Whether it be a short pixie cut or long, sleek extensions, we at the Hair Lounge can do it all. We take our time to insure that our cuts are sharp. Our hair extensions look natural. No one will know it did not grow from your scalp.
The best compliment to me is when I'm styling someone's hair, and another client can't believe that it's not her real hair. That's how it should be. No one should know.
I'm pleased that my clients seem to love their experience in the salon as well as the environment. Rachel Leslie Hair Lounge is different because I don't overbook my schedule. I don't keep clients waiting all day. I want my time respected, so I always respect my clients' time.
And no matter how long I've been doing someone's hair, whether it be their 4th visit, or their 400th, I want them to feel like it was their first. I want my clients who I've been servicing for 20 years or more to know that I appreciate them. I want them to know that they will always get the same exceptional service they deserve.
If you had to go back in time and start over, would you have done anything differently?
People say that you should have no regrets in life. I truly feel like everything that happens in life, whether good or bad, happens for a reason. Whatever occurs probably needed to take place. Any experience I go through, I can learn from. There is always a lesson. So I try not to live with regrets. I just try to make better decisions going forward. So if I had to start over, what would I do differently…..nothing.
Contact Info:
Address: 676 Truman Parkway
Hyde Park Ma 02136
Website: rlhairlounge.com
Phone: 617-910-9040
Email: rlhairlounge@gmail.com

Image Credit:
Joe Makarski photographer
Getting in touch: BostonVoyager is built on recommendations from the community; it's how we uncover hidden gems, so if you know someone who deserves recognition please let us know here.