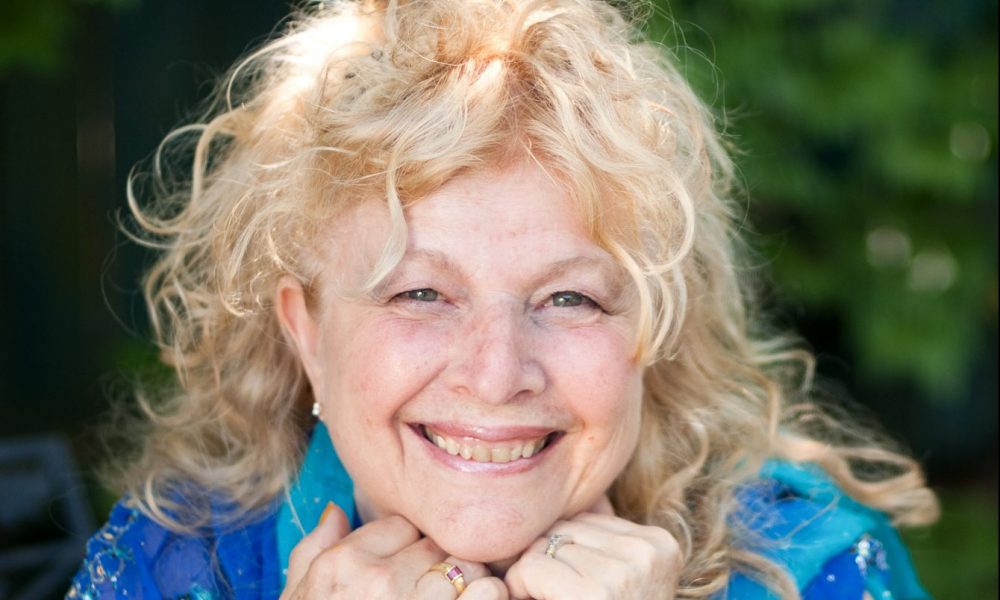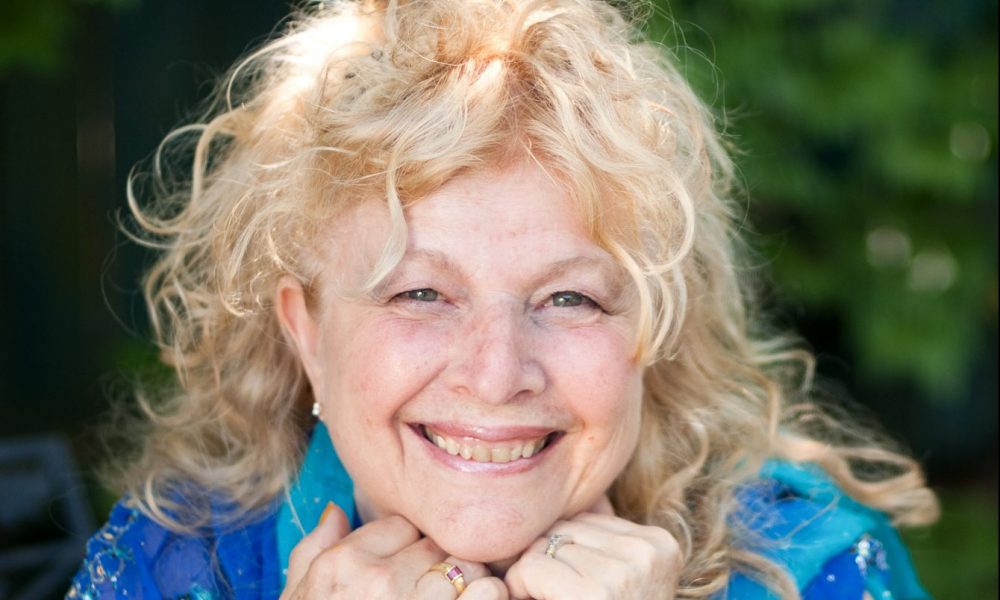 Today we'd like to introduce you to Psychic Medium Carole Lynne.
Carole, please share your story with us. How did you get to where you are today?
I realized I was psychic when I was about 13 years old attending the National Music Camp in Interlocken Michigan. I was hearing the thoughts of my friend Peter and he was hearing mine. We admitted this to each other and spent lots of time, to the delight of other campers, testing our ability to communicate with each other over a distance: I at one end of the camp, Peter at the other. Then we both got bored with the idea of being psychic because what was the point in being able to hear other people's thoughts. We did not want in invade the privacy of others. Both of us lost interest in these psychic experiences. However, in our twenties my fiancé talked us into being tested by the Society of Psychical Research in New York City. And while they did not find us incredible psychics, they said Peter and I were able to communicate enough that our results were beyond what could be accomplished by chance. Again, after the testing, I forgot about being psychic.
It would be in my early forties when I saw the spirit of my deceased dog walk across the room that Spirit GOT MY ATTENTION. But naturally I decided I was making it up, or if it was true I certainly was not going to tell anyone. In my late forties, I found a book called "Open to Channel" and started channeling as it sounded like fun. Little did I know what I was getting into. I would go into a very deep state of meditation or some might say light trance and I would start to see images and feel the presence of an ENERGY that told me things, gave me advice and ultimately started bringing images of the spirits of many who had passed on. I was told by what I was now calling GUIDANCE or THE ENERGY that communicating with these spirits was the work I was being asked to do.
Naturally I thought I was making the whole thing up, but when I would be with friends and images of friends loved ones who had passed on would come to me, MY FRIENDS WOULD UNDERSTAND. I thought I must be guessing right and that the images I saw and the information I got about the deceased relatives of my friends was all coincidence.
It was amazing how hard I tried to find ANY other reason for what was happening than that I was actually communicating with the spirits of those who had passed on.
Somebody said to me one day " Carole you are probably a medium," And I, who was totally OUT of the loop on all this replied " WHAT is a medium?" To me the word "medium" was a size smaller than a "large" dress LOL or it meant a medium sized Coke instead of a small or large. The point it, it was hard for me to accept that I was a medium.
I have total understanding of anyone who does not accept me as a medium, because IF I had not had the experiences I have had for many years now, I would not believe it either. But for me there was a tipping point: a point where I had done many readings and had the information that came through verified SO many times, I knew I could not be guessing. Plus, I decided to take mediumship courses in both the US and the UK where boards of certification would watch me do mediumship demonstrations and evaluate my authenticity.
The results of these tests were good and I received certifications from both countries. IT IS IMPORTANT TO NOTE that no teacher or school can make anyone a medium. I think some of us are born as mediums and I cannot tell you why. But for me, once you know you are a medium, it is important to be educated by teachers who have more experience and who can teach you about ethics, how to handle being a medium and how to explain things to the clients who receive readings. AND teachers are also there to evaluate students and I think that is VERY important. In my opinion, there are too many people out there thinking they are mediums but they have minimal talent. They may be very spiritual people, but they have not taken the time for their talents to be tested and evaluated.
My work as a medium started in Spiritualist Churches and I still serve in churches. But my work really expanded when I was invited to apply to BestPsychicMediums.com At first, I said no as I could not imagine being out in the world with my mediumship. I was still quite shy about being a medium and reading for local clients only. A year later I changed my mind because my inner spirit told me " Carole, you grew up in a radio/ TV show business family, you have been a performer and coached performers and public speakers for many years. You must put yourself out in the world because you are not only a medium but a person who grew up in the early days of radio and television and YOU CAN BE COMFORTABLE ON MEDIA.
You have the opportunity to educate more people about spirit communication. I applied and was accepted on BestPsychicMediums. Within a year I was doing readings for people around the world: some in person in Massachusetts, California or Maui, and many on the phone. I was doing many interviews on the radio and television. I was also asked to do a book by Weiser Books, a well known and respected metaphysical publishing company and to this date have published five books with that company.. I was never trying to be famous and I do not consider myself famous at all with the general public, but by now I am known to quite a few people in the spiritual metaphysical community. I don't do many events or things to try to be more well known. I will do an event where I can educate the public.
I am glad that many mediums DO want to be very well known as that gets the word out about mediumship. But for me, my private readings are the focus of my work. I want to be there for the grieving spouses, parents and friends of those who have passed on. I cannot find a way to do quality readings and at the same time be running all over the world. There may be mediums who can "do it all" but I know myself and I can't. So I am very selective about events I am invited to participate in.
My most important message to readers is that communication with those who have passed on is THE most sacred experience I have ever had. There is nothing spooky about it. For those who are interested in spooky spirits, thrills and chills, haunted houses and the like, I am NOT the medium for you. For me all of that sensationalism takes away from the extremely sensitive and beautiful communications that can come through from our loved ones to those of us who are still living in physical bodies.
Spirit communication is sacred work and any of us who have the privilege of working as mediums have the opportunity to experience over and over that life does not end with the death of the physical body. I realize that for some people, spirit communication goes against their religion, and I advise people who will feel guilty about having a reading, to avoid having one… And while I feel that skepticism is normal and natural, if a person is 100% skeptical, perhaps it is better to wait to have a reading until there is a least a curiosity and a feeling that it might be possible to have communication with those who have passed on. Spirit communication is not for everyone. Many would be better to go to grief counselors and attend support groups. I advise my clients to do that as well as having readings, but I suggest to some people that I do not think they are going to benefit from readings.
For those of us who accept communication with those who have passed on: there is an incredible spiritual journey available. Not only do we receive messages from our loved ones who have passed on, but we learn through direct experience that life is eternal and of course that knowledge changes everything for us. The experience of spirit communication also helps many of us develop the ability to be more in touch with our intuition and inner guidance. Many of us find that we become more compassionate with ourselves and with others and move closer to living lives of gratitude and unconditional love.
So, as you know, we're impressed – tell our readers more, for example what you're most proud of as a company and what sets you apart from others.
My focus is on individual reading and the sacred quality of spirit communication. I am not interested in trying to "set myself apart" or take any part in competition with other mediums. Believe me, there are so many people who want readings, that many of us who are evidential mediums cannot keep up with the demand. And in my opinion, we should not TRY to keep up with the demand. Spirit communication takes lots of energy and the wise medium will protect the quality of the readings by not over booking.
So, what's next? Any big plans?
I have no plans to retire as a medium… As long as my readings are of a certain quality, I will keep working. If I become too old to do quality readings, then it will be time to retire.
I am also a musician and have been for my whole life. Before I realized I was a medium I was a working musician: singing in coffee houses in Greenwich Village in the 60ies, doing singing commercials for radio and TV, and working as a backup singing on many television variety shows. In the 80's and 90's I produced and performed one woman shows related to feminism.
I plan to include more music in my work with clients as music is inspirational and healing. Today I give clients links to my music on SoundCloud when I think a particular song or guided meditation will be helpful. Within a couple years I hope to have published many CD'S HEALING WITH SOUND will become more and more a part of what I have to offer.
Contact Info:
Image Credit:
Justine Belson
Getting in touch: BostonVoyager is built on recommendations from the community; it's how we uncover hidden gems, so if you know someone who deserves recognition please let us know here.