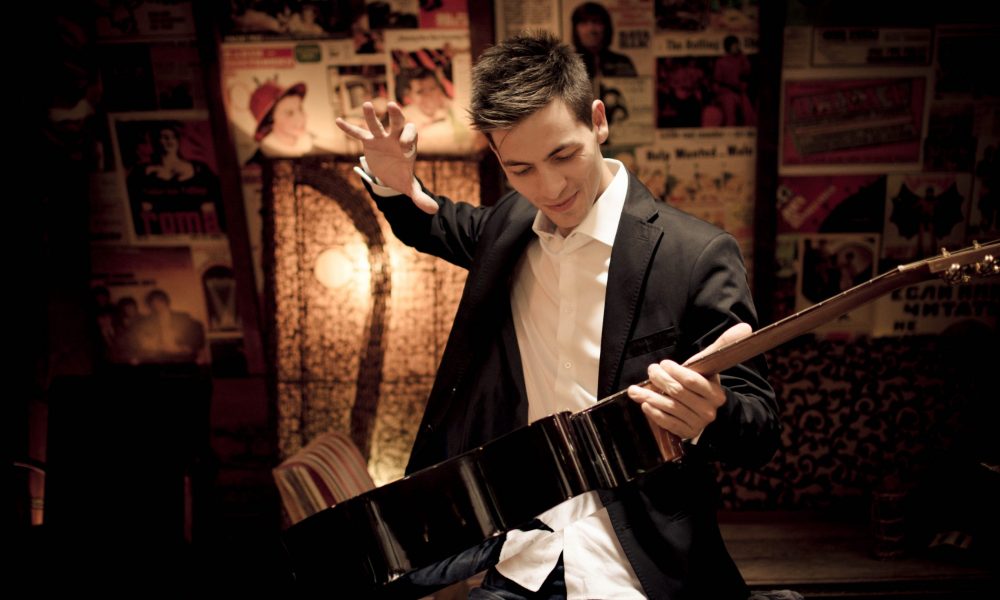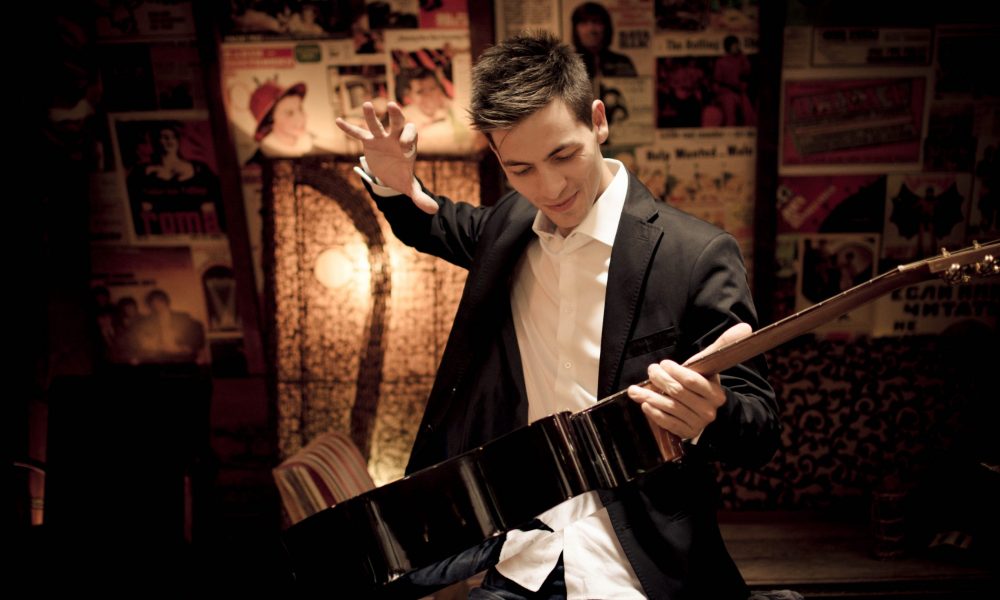 Today we'd like to introduce you to Nikola Stajic.
Every artist has a unique story. Can you briefly walk us through yours?
Yes, it would be my pleasure. I was born in Cuprija, Serbia in the middle of the Yugoslavian wars. Since I am coming from a musical family, I showed interests in music at a very young age. I am not sure if this is coming from my memory or from my mothers' stories, but my brain cells project the image of a three-years-old me while enjoying classical music on the channel 2 of the Radio Television of Serbia. I remember the fascination and chills, the feeling I still experience when listening to good music.
I started playing piano at the age of five, but three years later my love towards guitar took over. My family never considered my connection to music as a serious thing; neither am I! I just had lots of fun playing music. I probably belong to the last generation of musicians where I transcribed music from the radio, where you had only one shot to learn the song. I didn't know what chords I am playing or why they sound good. These were just the sounds that were fun.
I'd been self-taught until the age of 14, spending hours transcribing all the great ex-YU rock guitarists, but also everything by Stevie Ray Vaughan, Jimi Hendrix, Joe Satriani, John Petrucci, etc. When I was 13, I heard about the style called Fusion. Actually, I remember the first album I heard: Dave Weckl's "Master Plan" solo album, which I got from a drummer I was jamming with at that time. My cousin Alen, who is a professional piano player, noticed that something serious is happening with music and me, so he connected me to some jazz cats in Belgrade. I was able to get so much music from Miles Davies, Chick Corea, Pat Metheny, GRP all-star big band, Frank Gambale, and many others, so I was just trying to learn as much as I could and to sound as close to the original as I could.
Without any formal training, I auditioned for the Stankovic School Of Music in Belgrade and got accepted as a Guitar Jazz Performer. I was the first on the list actually, which made me regret all the stress during the audition time… I studied guitar with Danilo Karamarkovic and Boris Lemaic. I had music theory, history of jazz, ensembles, ear training, arranging, general electives, everything I really needed. I got a chance to play variety of styles in different ensembles and bands. I recorded and performed with many well-known artists around the country. I won a GUITAR ART competition, in jazz solo guitar style. I worked hard and thought that one day, I may become a Berklee College Of Music student.
In 2009, four Berklee faculties were looking for talents from all over the world. I was practicing in a hallway of my high school when Jason Camelio, director of Berklee's international program, walked by and asked me to play for him and other Berklee professors. Six months later, got a full scholarship for Berklee summer camp in Perugia, Italy, at the Umbria Jazz Festival. At the camp, I got a Full tuition scholarship for the Berklee's five weeks program for next year, where I got scholarship for the undergraduate program in Boston. Shortly after that, I met Tommy Emmanuel, who walked into the restaurant where I was playing a few times a week in Belgrade. Tommy and I had immediate connection. Even though I was so scared to play in front of him and I was barely speaking English, there was very kind and calm energy he was sending, that made the conversation a lot more comfortable. Tommy asked me if I was studying at that time because I sounded like an educated musician, but I did not at the time. I told him that my plan is to go to some jazz school in Europe because it is very difficult to come to the US because of the financial and visa requirements.
Also, Tommy asked me if I have ever heard about Berklee. Then, I told him about the scholarships I got from Berklee. He was a little bit in shock and he asked me when was my semester supposed to start, and it was maybe a week away. Immediately, he put his team together and next week, I was in Boston with everything is taken care of, with how they like to call it at Berklee, presidential scholarship. Recently, I graduated from Berklee, still living in Boston. I am traveling, recording and playing around Europe and the US. In August, we had an album release of the amazing singer Amira. The album is called "Ascending" and was recorded in Norway with five times Grammy nominated Trondheim Solistene orchestra, amazing jazz pianist Bojan Z, and most arrangements written by Ante Gelo. The music label Company, Town Hill Colony, which was founded by my friend and I, in Wakefield MA, released Amira's album. We had an amazing album release show at the Arena Pula, Croatia on August 3rd, 2018, the video should be out by the end of September, so check it out! 🙂 Also, my solo album is recorded and will be out very soon, by the end of 2018. My goal for the next year is to play as many shows as possible, present my original music and meet more people who like what I do.
Please tell us about your art.
My goal is to find something meaningful in everything I do, especially within the music and composing. People can relate to the song much easier when it was written with a deep thought of some feeling, event, or a message. Even though I mainly write instrumental music I get very surprised when after the show someone comes by to say Hi and tells me that certain melody made them think of the exact same thing I wrote it for. That also reminds me of how powerful the music is and how much potential it has to change things. My current focus and something that people can expect on my debut album will be solo acoustic finger-style, influenced by jazz, blues, Balkan music and percussive sounds of the acoustic guitar. Everything was recorded on only one guitar and with few microphones, even though many people, including some of my mentors, were pushing me to bring more people and make something big, but what I was hearing in my head was already too big, and very specific. Actually, it is not a solo album, it is a duo album with by far the best sound engineer I worked with, Oli Jacobs, who works at the Real World Studios (owned by Peter Gabriel) and where we recorded first half of the album, another half, we recorded at the Big Blue Studios in Boston. I really believe we managed to record the best sounding acoustic guitar, and I cannot wait to go on stage and play it live.
Also, the guitar I was using has a very special story for me. While I was studying at Berklee, because of too much practice on the instrument that was not made for the techniques I was trying to implement I damaged tendons. Again, I called my mentor Tommy Emmanuel who was about to get on the stage somewhere in California. He only said, "I know what the problem is, I have a guitar ready for you, let me know what do you think when you get it." A week later, I went to the Fedex store in Summer Street in Boston, and there was this big box. I couldn't wait to get home, so I started opening it right there on the floor, and there was that case I knew! Maybe a year before getting it, I was carrying that same case with hundreds air plane company stickers from all over the globe, and I said to Tommy I wish if one day, I get to the level when I could have a guitar and a case like this. When I opened the case I realized it is a Australian made Maton TE1, with a serial number 001. In a guitar world that really is a very special instrument, and I still cannot believe I have it. These are just some of the facts why I decided to record an instrumental album with just a acoustic guitar.
The reason why my dream is to play live is because I think people need that experiance nowadays. In the era of youtube, and all the other online platforms, even though I am using them everyday and I think there are million great things about them, we thought people not to appreciate music and the real experiance of it. It is about the moment and energy exchange that happens and blow us all apart, and makes us think about that one evening for days.
As an artist, how do you define success and what quality or characteristic do you feel is essential to success as an artist?
What I think is necessary for the artistic success is uniqueness. There has to be something specific about your work that separates you from the rest. The funny thing is that every artist has that, in fact, every human has a story that is specific to them, but there are not many who are brave enough to stop the imitation process and go for the unknown themselves.
Another quality needed for somewhat commercial success is the management and organization skills of an artist. I don't know of a recent case where some management company discovered an artist and invested in them because management believed that this artist has potential and talent to create an amazing peace of art. Artists have to achieve the success by themselves, which means invest for the album recording, videos, website, photoshoots, promotion, and finally, after all the work was done, there are some chances a manager will approach you and offer you hopefully a good deal.
How or where can people see your work? How can people support your work?
I am trying to keep up with all the social media platforms. Probably the best first stop would be my website: http://www.nikolastajic.com/, and my other social media links:
Instagram: https://www.instagram.com/nikolastajicmusic/
Facebook: https://www.facebook.com/Nikola.Stajic000/
YouTube: https://www.youtube.com/channel/UCo7S06hVGkcdVW3Kp5o8tgw
Twitter: https://twitter.com/stajicnikola1
Contact Info: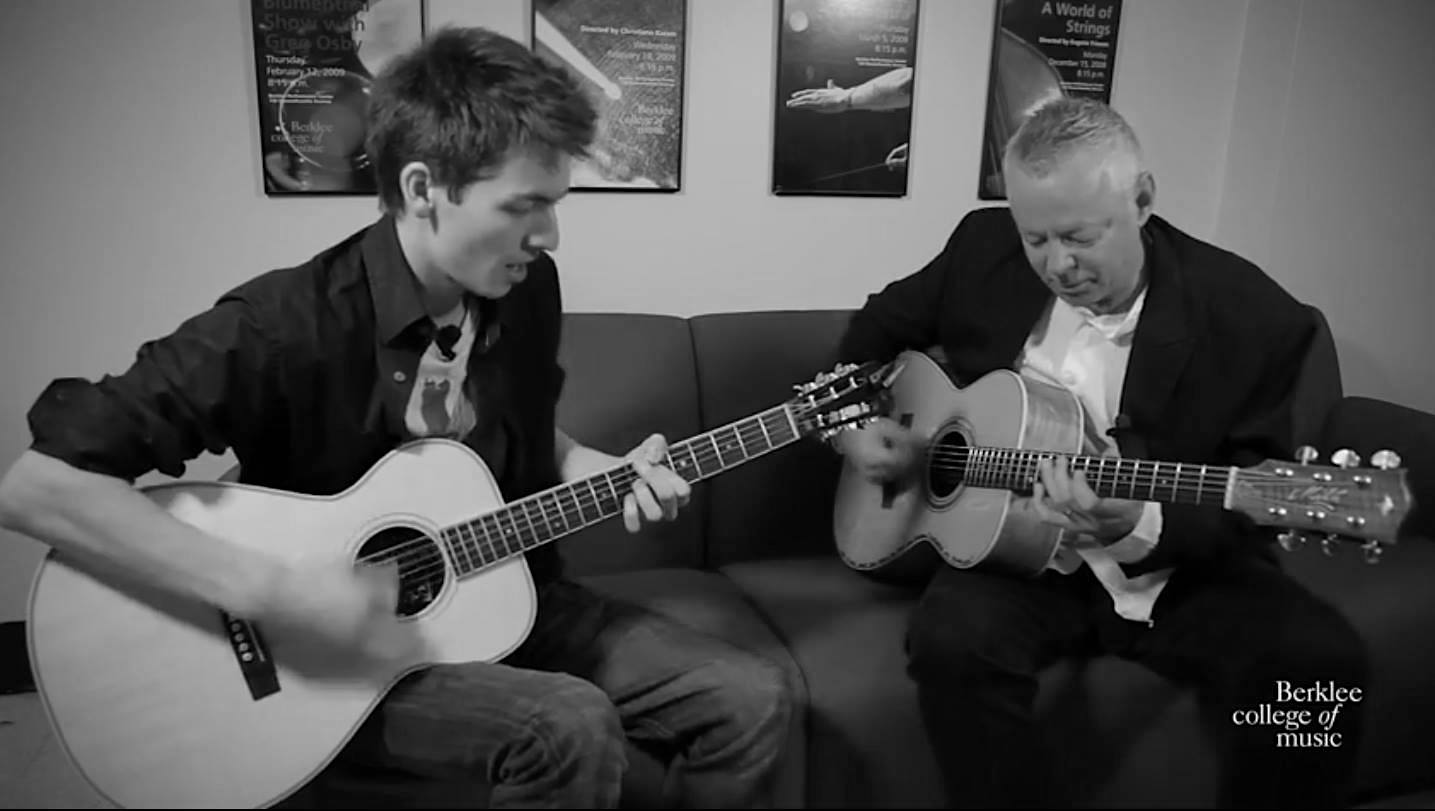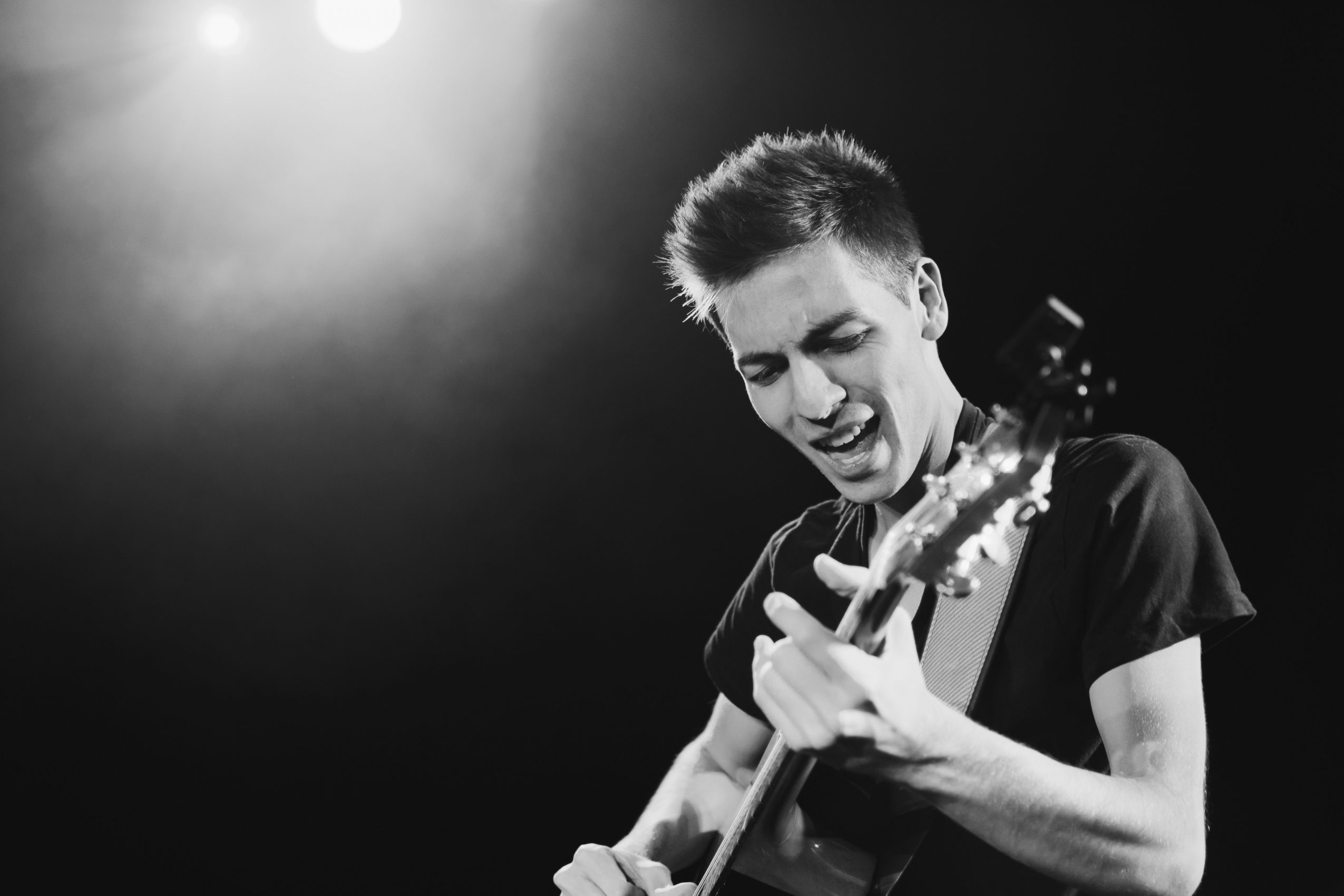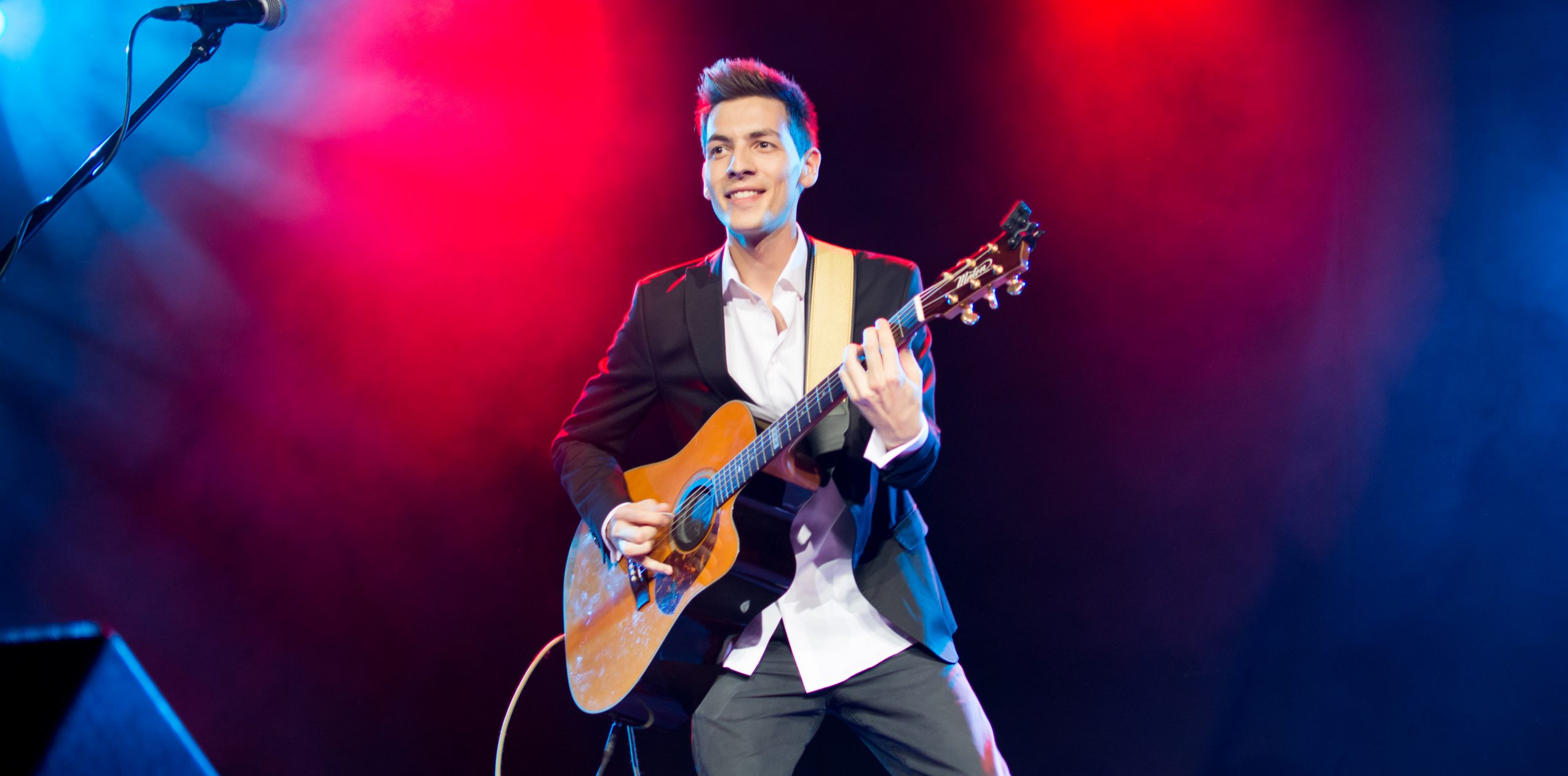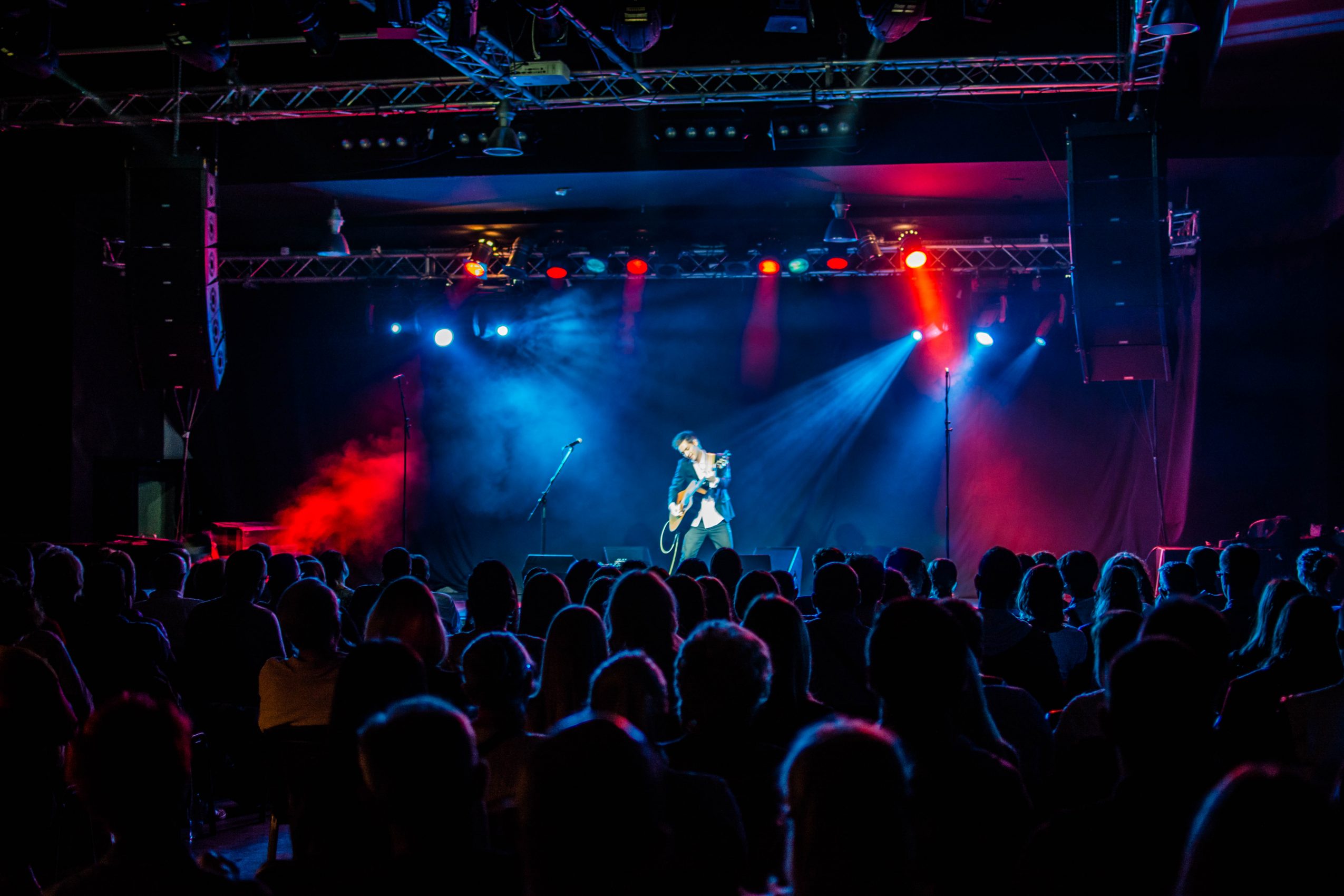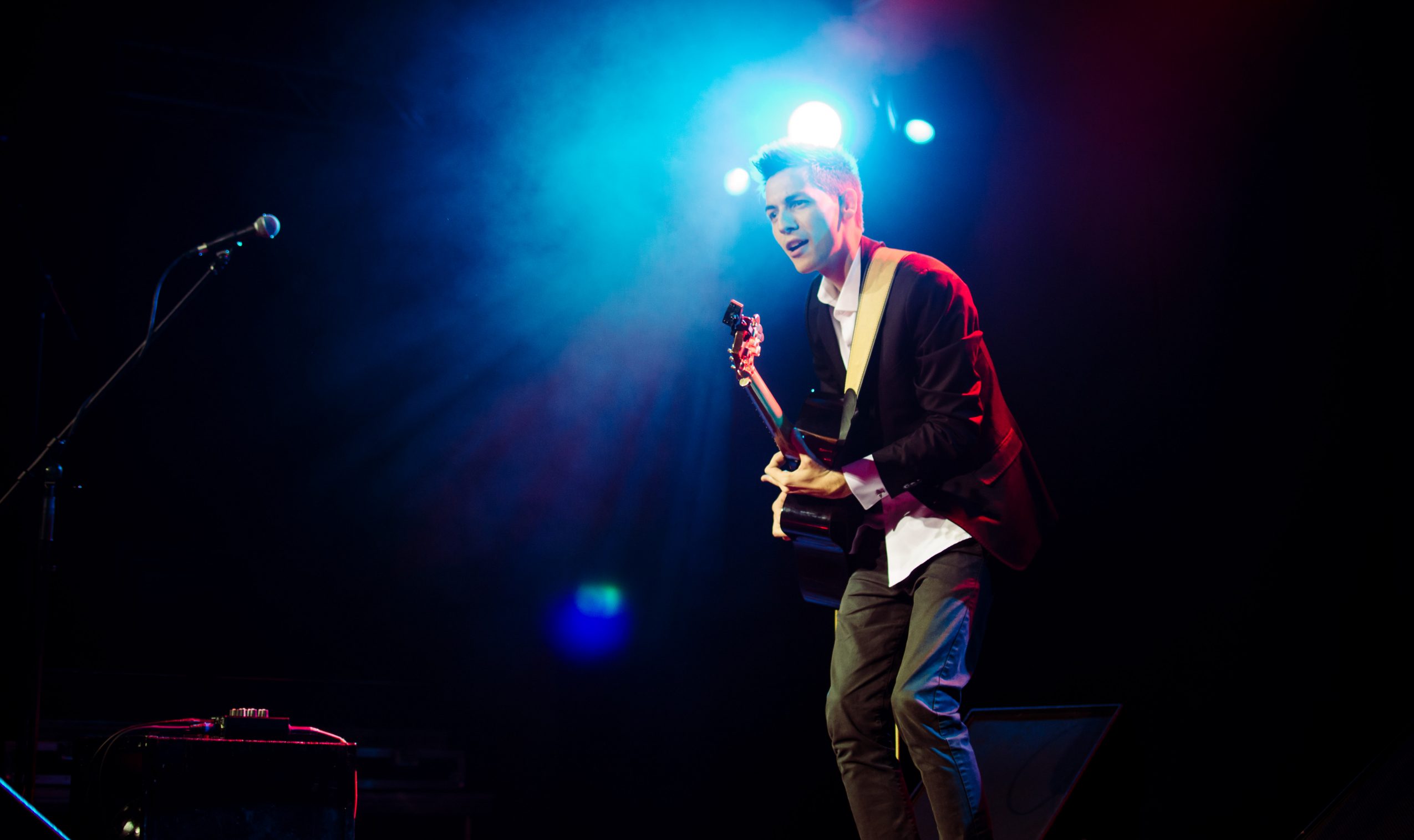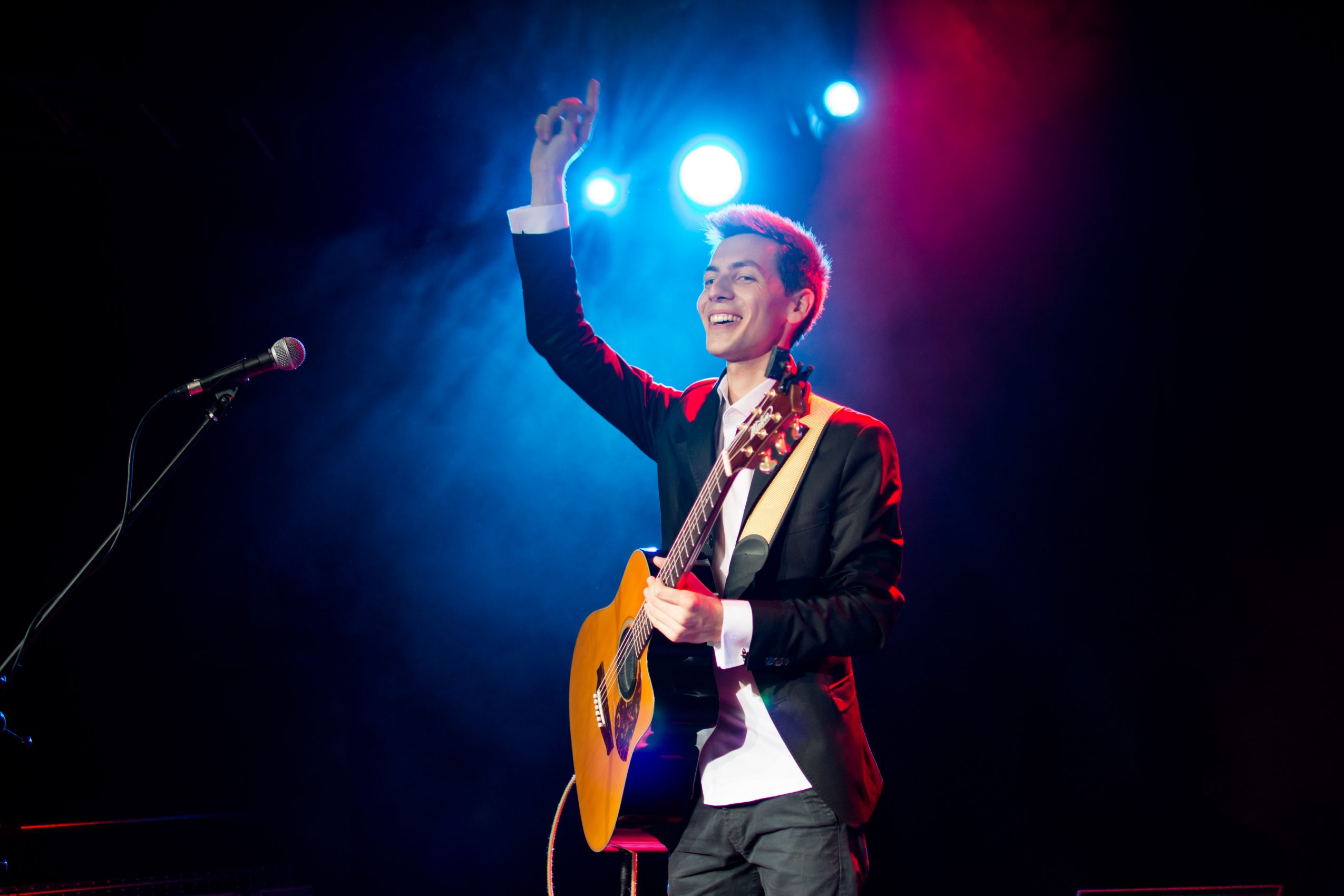 Image Credit:
Teodor Karakolev took the photo with Tommy Emmanuel, Aleksandar Andjelic
Getting in touch: BostonVoyager is built on recommendations from the community; it's how we uncover hidden gems, so if you know someone who deserves recognition please let us know here.