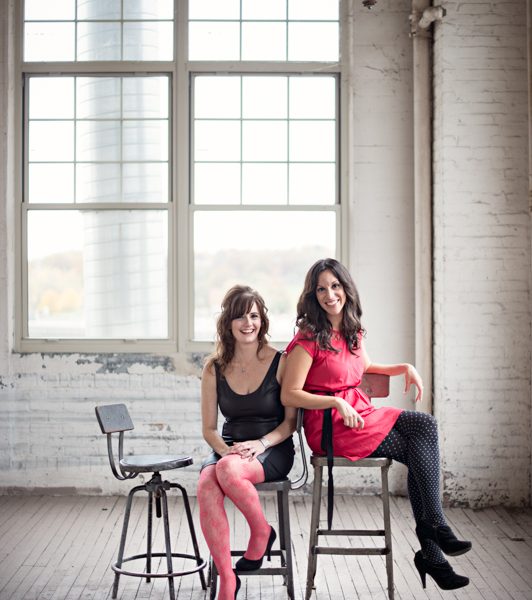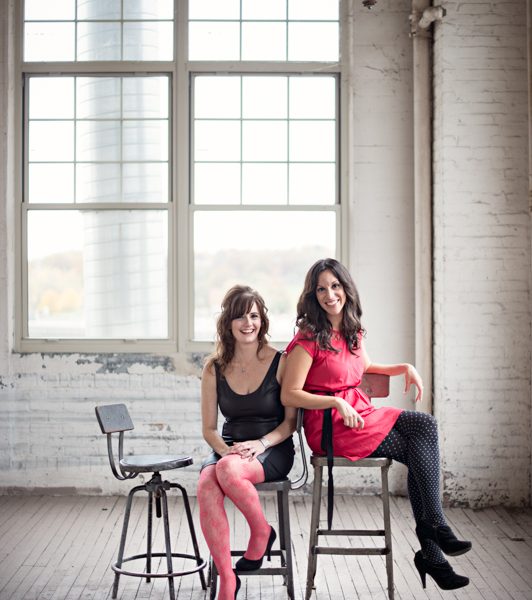 Today we'd like to introduce you to Natalie Pinney and Moira Thompson.
Natalie and Moira  – please kick things off for us.  How does this story start?
We started Whim on a beautiful day over coffee. Moira had arranged the florals for Natalie's wedding, which Natalie promised to repay with marketing help. We met only once before, but there was an instant spark of mutual goals as we learned more about each other.
Moira attended art school. Struggling with learning disabilities as a child, Moira found floral design an art she naturally loved. After 7 years of working in floral shops, she developed her own floral philosophy and started a small flower business. Natalie spent 5 years in corporate marketing and events. She was unfulfilled and wanted to use her creativity in a personal way. We knew together, we could create artful and personal weddings for others. We dreamed up a new company that would hire local artists for events, where couples could get lost in the moments of love and beauty behind their wedding day. On a whim, our company was born.
Our road to entrepreneurship began with the passion and talent we saw in each other that day. Whim's growth is beyond our wildest dreams.
We're always bombarded by how great it is to pursue your passion, etc – but we've spoken with enough people to know that it's not always easy. Overall, would you say things have been easy for you?
When we started the business, we had absolutely no business training. We are completely self-taught, which has its drawbacks and benefits, of course! We try to learn as we go and apply new processes whenever we find that we can do something in a more efficient way, whether it be for the team or for clients! We are always grateful that we don't need approval from anyone else to change a business policy quickly. 😉 Another challenge has always been running the business opps, managing finances, and marketing all while planning events at the same time!! Being the entrepreneur, manager and technician is a tough job! (If you haven't read the E-Myth, you should!) We hired a fantastic business consultant (Kim Dawson) who helps us prioritize our zillions of ideas. Out of those zillion, usually just one is good enough to focus on. 😉 Pricing is always difficult too, because we would love to help everyone. But our expertise, long hours of labor and our hearts go into every job, so we have (finally) learned to value ourselves and our work, and charge for that experience. Our clients understand that value, which makes it all very rewarding for us, and them.
We'd love to hear more about your business.
Since our start in 2011, Whim Events has blossomed into a full service event planning, styling and floral design studio in Charlestown, Massachusetts. Whim was created with the vision that planning an event can be fun, effortless as well as educational. Our exceptional staff of experienced and artful #whimen are always ready to dream up and produce the most unique of event wishes. Our strong experience in design, budget creation, timeline development and project management guides couple in the decision-making process and ensures they are confident and in control of every single choice surrounding their wedding day.
Our vision is to curate a celebration that shows who the couple is, and what their life together is all about. As in life, the journey should be as good as the destination, so planning a wedding should be as dreamy and fun as the day itself. Inspired by the art of stage production, natural and organic design elements, and all around awesome times had by all, Whim works behind the scenes to bring events to life, so our couples can joyfully get lost in the moment. Our team believes in getting to know our clients deeply, as this is not just a job for us, but a personal involvement in their lives, even for a brief moment! This sincere approach, our ability to have fun, be silly and remain professional at the same time, sets us apart from our competitors.
Most recently, we have started a new venture, called The B List (www.BostonBList.com) to unite Boston's best wedding vendors and encourage community over competition! Everyone in this industry spends such long hours working events on weekends, and we realized we never really get to experience the environments we create! Or, we are running around and never get a chance to really hang with the vendor teams who help make the magic! We believe the most magical events are produced when talented people connect, so the B LIST was born to do just that. The B LIST network will continue to host more industry events, gatherings and workshops to foster the entire event community.
Whim has grown from 5 weddings per year to 40+ weddings per year. We are proud of how far we have come in just a few short years.
What were you like growing up?
Natalie: Growing up, I had two working class parents – my dad was an accountant and my mom was an ICU nurse. My dad taught me how to think ahead and be extremely focused, my mom showed me how to work long hours on my feet and quickly deal with tough situations. I never realized how much those characteristics are so important for a wedding planner and business owner, until now! I was a passionate and happy kid, and when I was excited about something, I would stop at nothing to tell everyone about it! Or, when I wanted something, I thought of creative ways to get it. When I wanted a dog at 10 years old, I created a presentation (complete with hand-drawn pictures of my doggie-care responsibilities) and made my parents listen to the whole thing. That year, we got a dog. 😉
Moira: I grew up in Cheshire, Connecticut. I was the youngest of four and a complete daydreamer. My parents owned an interior design shop where I spent my days playing make-believe decorator and store owner. This environment completely shaped me to want to create a business of my own. As a child, I was always playing and loved the outdoors. I was never interested in school, but had a true love for dance, art and creative problem solving. I've always been an idea girl. My mom gardened and is a fantastic cook. She taught me how to host an event and make people feel warm and comfortable. My father was a farmer and builder, and I could always count on him to help me execute one of my crazy ideas (like a Halloween graveyard in the front yard). I love getting my hands dirty, so floral design and event production is a natural fit for me!
Contact Info:
Image Credit:
Factory Shoot: Carla Ten Eyck Photography, www.carlateneyck.com/
OXOA70389- Tiffany Von Photography www.tiffanyvonphotography.com
BLISS – Carla Ten Ecyk Photography www.carlateneyck.com/
350 – Leslie Boudrea http://www.leslieboudreau.com/
epic – Diamond Eyes Photography diamondeyes.com
rose-quartz – Shannon Grant Photography http://shannongrantweddingsblog.com/