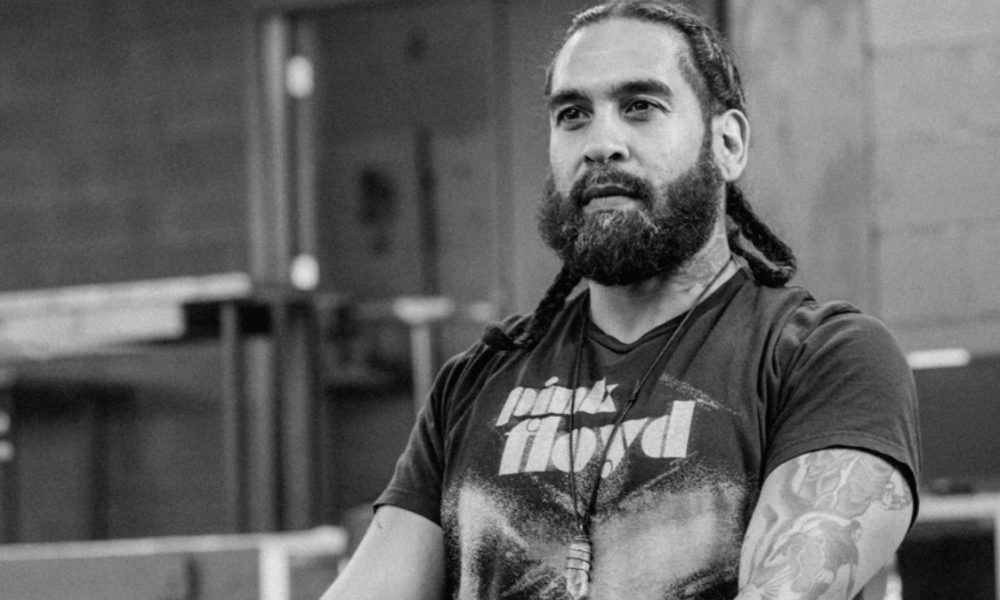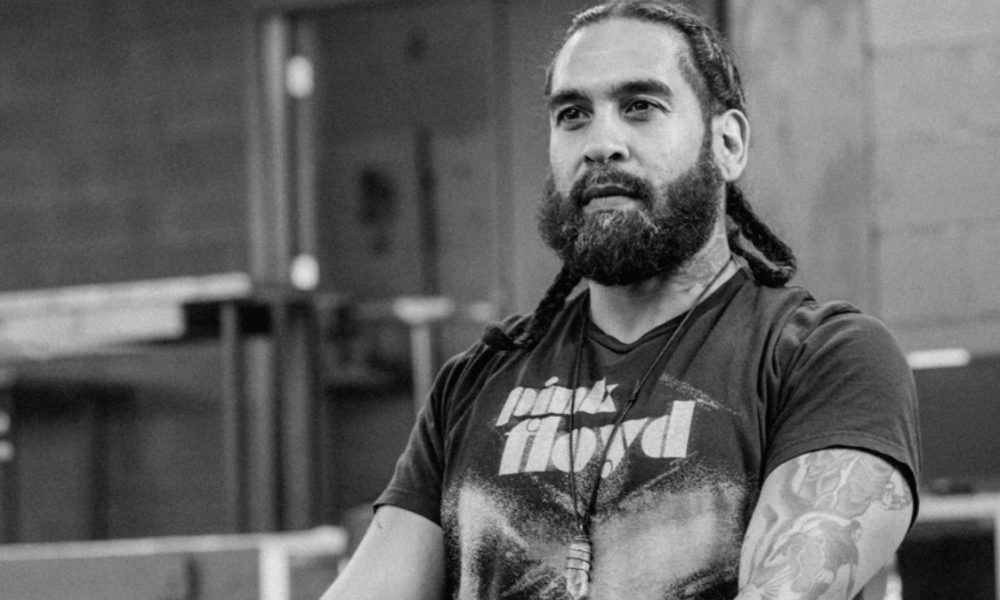 Today we'd like to introduce you to Mike Massey.
So, before we jump into specific questions about the business, why don't you give us some details about you and your story.
Michael Massey: When the bills, student loans, IRS, and child support communications come to my mailbox they always read "Michael Massey."
When I was a young person trying to advance in the Boston Public School system I heard "Michael!!" or "Mr. Massey!!" when teachers or school administrators would discipline me for my outbursts and sporadic behaviors. Whenever I had physical beef or arguments with my siblings my moms would pull up my first, middle, and last names: "Michael! David! Massey! So its pretty safe to say for a long time (and even in some cases to this very day) I didn't want to hear my own given name.
Mike Mass: In 1986 my mom -a Filipino woman with what she believes to be, a third-grade education – was wise enough to walk me up to a group of football coaches at Almont Park in Mattapan and sign me up for football with the Mattapan Patriots. My life would never be the same after that. I could never in a million years fathom the idea that the moment she signed my name on the application, it would all lead me to the exact place and moment I'm in right now. Where am I now? We will get to that in a minute. Let's explore how I got here in further detail.
Being a multi-racial kid in Roxbury in the 1970's and 1980's was really tough on me. I grew up (and still live) between Humboldt Avenue and Elm Hill Avenue. For all of its beauty and rich history, this particular section of the neighborhood has its equal share of negative vibes.
I'm a light-skinned black man with a splash of Nicaraguan, and Filipino genetics in my blood. In grade school, I was met with jokes and jabs among my Black classmates because I was "light-bright" or "high-yellow." Among my Latino classmates, I was picked at and joked on because I couldn't speak the language. Among my Asian or Pacific Islander classmates, I wasn't accepted because education and a certain level of discipline weren't part of my home life nor did I have a sense of that side of my families culture. Suffice it to say for most of my earlier years I suffered. I felt like an outcast.
Putting on a helmet and football equipment fixed all of those problems for me. By the time I was 11 years old all of the friends and the new family that I had inherited on the football team, helped me develop into a wizard on the field. My peers and classmates no longer cared what the hue of my skin tone was, what language I could or couldn't speak, and I had found a culture and discipline that fit me perfectly.
In 1990 I was 13 years old and a freshman I walked up to Coach Keith Parker at The English High School, looked him in his eyes, and said: "I want to play football for you, Sir." That moment opened up a legacy not only for me but the entire English High School organization, and the Jamaica Plain community.
The grades I earned allowed me to be on the Honor Roll my entire time at English High. No bullsh!t… I became one of the best football players in the Commonwealth of Massachusetts. I earned a position as the Vice President of my school's chapter of The National Honor Society. Oh yeah and then I led a team to the school's first-ever state football championship, making us the pride of Jamaica Plain. To some, this may mean absolutely nothing, to me – coming from what I come from- it's almost like a fairy tale.
I would be lying if I told you I planned it all like this. In all honesty, all of this was the result of the fear stemming from the idea of me failing and ultimately becoming ineligible to play football. From this; MICHAEL MASSEY morphed into Mike Mass the legendary football player. Why? why did football mean so much to me, why did being a football player make such a difference in my life?
Playing football served several purposes:
1) it gave me a place to be so I wouldn't succumb to the streets
2) it kept me in shape
3) it taught me teamwork, discipline, and the value of hard work.
I played football at a very high level of intensity for a really long time. I did this to self-soothe… to self-medicate… Growing up in a household where drugs, domestic violence, and the fallout of choosing between two divorced parents resulted in deep-rooted pain and anguish, it caused my siblings and me to numb everything. See, the problem with numbing everything is just that: "It numbs EVERYTHING…"
So emotions and reasoning are all affected while the person numbs everything to feel safe, or better yet, simply to feel… well… NOTHING. This is a problem. When feelings/emotions are no longer present a person's empathy and logic are lost. This is why I saw horrific treatments of other human beings throughout my hood. No one felt anything. We all just wanted to survive. That's what football provided for me -football… the contact, the emotion, the joy and agony of putting together a game plan and trying to execute it with teammates; all of that made me feel: in the physical sense: I felt pain, headaches, bumps and bruises… in the metaphysical sense: I felt acceptance… value… worth…
Yoga Mike: I rode the wave of being a football player for not years, but decades. some say I rode it too long. At one point I felt that way also. So I decided to switch things up so I could play just a few more years.
In the twilight of my career, a young football player showed up one day while I was playing Semi-professional football with the Boston Bandits. His name was Odin Lloyd. Odin was a physical specimen. He possessed a perfect combination of speed, strength, and the willingness to be taught and coached. On top of that, he wanted my starting position at outside linebacker. I worked with Odin and we were a part of a special unit affectionately known as Linebacker University.
We prided ourselves on being the most prepared and intelligent unit on the field. Odin developed and improved at a rapid pace. I felt him gaining on me in terms of taking the starting position from me. I did research and noticed lots of athletes starting to do yoga to maintain better focus and reduce the risks of injury. I started to add online yoga videos to my workout routines, not to have a beautiful figure, or pick up dates. No. I was literally doing yoga so Odin Lloyd wouldn't make me into a dinosaur on the football field. (As I'm sure many of you may know – Odin Lloyd was ultimately murdered in 2013 by a professional football player. Rest In Paradise Odin…)
In 2008 I was going in to make a routine tackle during a game with the Bandits. I administered a technique I was coached on and performed thousands of times, I went in to strip the ball away from a ball carrier, unfortunately, a teammate of mines was also administering a technique known as – put your helmet on the ball. We got there at the same time and my ulna and radius bones suffered severe fractures. I was rushed by ambulance to the hospital and on the way to the hospital I came face to face with the powers of yoga.
The EMT on the ambulance kept asking me if I'd taken any drugs that day, I kept replying "No." then I asked him why he was concerned about that. He stated that based on my vitals, I was way too calm for someone suffering from this type of severe injury. I immediately checked my breathing and realized the pattern and rate of my breathing was keeping me sedated.
The subsequent recovery after surgery to repair my injured arm was hell. I suffered a vulnerability and level of depression I had never felt before. My entire identity was at risk. My career as a football player was in jeopardy and I felt the pain now in a different way. Using an analogy from the classic Disney movie: Dumbo, I felt as if I had lost my magic feather. The numbness I had used to protect myself for so long wasn't working on this level of pain and depression. My wife Taheera could feel the shift in my energy.
About a week or so into my recovery/pity party, Taheera sat on the edge of the bed and pleaded with me to get up, move around, be more positive and visible. She reminded me that I had 3 small children who were devastated to see the strongest man they'd ever met lay docile and defeated. All I could do in response to her at the time was to pull the covers over my head.
The very next morning Taheera had put on the O network (the Oprah Winfrey channel). The sounds I heard as I hid under the covers opened up my soul. There was a deep baritone voice with a playful tact to it coming out of the TV. The background music was Earth Wind & Fire and Stevie Wonder. It grabbed a hold of me and I had to look and see who and what this was.
Who was it? Steve Ross a legendary yoga instructor. What was it? His televised Yoga program called "Inhale Yoga with Steve Ross".
I noticed my wife standing on a workout mat in front of the TV set trying to copy what Steve Ross was teaching. He would say left foot forward she would put the right foot forward. He would say raise your right arm, she would raise the left. After about 5 minutes of these "errors", I couldn't stand by and watch anymore. I felt it was my duty to get up and show her what he was trying to teach. From that day on I realized three important things
1) I fell in love with yoga:
2) My wife knew that the combination of my male ego and the technical savvy I possessed when it came to body movements, formations and technique would get me up out of that bed and from under that dark cloud of self doubt and depression.
3) Taheera was messing up on purpose.
Taheera getting me out of bed created a monster. Not a destructive monster, but a good monster – like Sully from Monsters Inc. I began to dive deeper in to meditation techniques and yoga. I started to order books on Quantum Physics, Astrology, and Sacred Geometry. I wanted to understand the Hermetic sciences, magnetic energy, the holographic universe, and chemistry. I started studying healing fungi, plant medicines and psychedelics. I became highly interested in the endocrine and nervous systems and how they work. I was and still am obsessed with information about the ancient civilizations, Nikola Tesla and linking the energy of the living breathing Earth to our living breathing bodies.
The next 6 years I did more study and research than I did in 4 years of high school and 5 years of college. I guess when we are presented with what we truly WANT to learn we dive in completely.
The summer of 2014 I enrolled in a yoga teacher training program with David Vendetti and Todd Skoglund at South Boston Yoga. Remember I'm a Roxbury guy who came up during a time when guys like me coming from my section of town were literally not allowed into South Boston. There was a major reason why I swallowed my doubts and dogmas about going in to Southie and training with these two guys in particular. I did a bit of research on the organization and these two who owned the studio.
I never met them in person at that point but I was amazed at learning that they were once married and got a divorce, from my own experiences watching how a divorce affected my parents and basically everything connected to them, I was surprised at how their business together continued to survive and grow despite the divorce. I knew whatever business practices they combined with their yoga practices, I wanted to know and understand completely.
David and Todd deserve a special shout-out from me. After completing my training with them they could have very easily just accepted my tuition and sent me along my merry way. Instead, they check in with me periodically to make sure I'm growing as a businessman and a yogi. They hired me as a regular instructor in their studio where I teach twice a week. David personally walked me through the rigors of submitting a curriculum in order for me to be one of (if not the only one) few Registered Yoga Schools in the area that operates out of Roxbury and is owned by a person of color.
WHERE AM I NOW? Earlier I credited my mom signing me up for football as the reason why I am where I am now. Where exactly am I?
I'm happier. I'm healthier. I provide a service for my community and communities all over. I have a craft that I enjoy improving in and making mistakes in as well because I understand my place in it perfectly. I find myself traveling Boston and instead of looking at locations and feeling the trauma of negative interactions I may have had there, I now look at locations and recall how many folk's lives I have changed in there.
I'm delighted to have children walk up to me on the streets and in the local business establishments and race over to introduce me to their parents as "my yoga teacher." I'm delighted to say I own and operate my own business. I often read a meme from time to time whenever it comes across my timeline on social media. It states: "You're not a Boss unless you can put other people in a position to make their own money…"
Well, in that case, I guess I qualify. Over the past two years, I have successfully trained and certified 13 new yoga instructors all from the local area who are equipped, ready, willing, and able to teach the much-needed skills of yoga to their peers, families, coworkers, and any members of the community.
People ask me all the time: "When are you going to open your yoga studio?" I tell them when the time is right. The next question to follow is usually:"Did you see the new studio in 4 corners, or Mission Hill, or JP??" I see them and they don't disturb me or make me entertain feelings of competition or resentment. True yogis don't feed off of competition or rivalry. I see those other places and I can honestly see myself working with all of them to bring more education and awareness to this ancient art of yoga.
I love hip-hop. Hip Hop and yoga are a lot alike. They both grew and evolved from struggle and suffering. Also, neither one is effective if it's not 100% authentic. I respect the movie Gladiator starring Russell Crowe, both Hip Hop and Gladiator have taught me the power of winning the hearts of the people first. What I was taught in my training is: The biggest and most expensive obstacle for yoga instructors is location. I was told not to chomp at the bit and open up a studio without a following first. I wanted to spend a good 2 to 4 years building clientele, connecting with the people. I must say I'm doing just that and might I add having a good time carrying out the mission.
All in all, it feels good to know whenever some one comes to me with physical, mental, and/or spiritual pain; I can help them in one way or the other; immediately. It feels good to work with children at the Edward Brooke Charter school in Mattapan as a full-time yoga instructor. It feels good to engage in conversation with parents who share how their children come home and teach the parents techniques to ease back pain or headaches and tension. It feels amazing that I was able to certify my best friends Jaliek's mother after he passed away.
I'm overjoyed to have been able to put her on a path of a yoga instructor. Not only to remove her from a dark place into the light but to allow her to be the light for others. It feels awesome to have created opportunities to teach yoga to Ms. Ursula Ward – mother of Odin Lloyd. Basically what I'm saying in terms of "WHERE AM I NOW?" is this: I'm right where I need to be. I'm an alchemist. Through my pain, my ups and downs, I am able to show others how to flip their pain and negative vibes and turn them into a positive light.
Overall, has it been relatively smooth? If not, what were some of the struggles along the way?
It's been as rough as can be but It's manageable. The difficult part is finding the funding to eventually open my own studio in my hometown. I firmly believe I should be the one to heal my hood. The roughest part was being taken seriously and respected as a yoga instructor. Many people have an assumption or preference of what they believe a yoga instructor should look like and to them, I'm the farthest thing from it.
Therefore I had to learn this material and craft so I could be 10 times better than anyone else, with the notion that: if I know my stuff very well maybe I would be taken seriously. For the most part that approach has worked well. At first, it was tough to apply these principles to myself based on the way I came up in this world. After applying them and seeing how effective these principles and practices are then AND ONLY THEN did the actual teaching become so very easy.
33 Degree Yoga – what should we know? What do you guys do best? What sets you apart from the competition?
My business is called 33 Degree Yoga. I started out as a man with a mat just trying to convince people of color that we need yoga to heal our ills, instead of cigarettes and liquor. After about 2 years or so I was finally able to show and prove what yoga does and people began to trust me and yoga. At first I found that it was more effective to provide a yoga service that could meet you where you are at; literally. So I did home visits and small private groups.
I specialize in delivering yoga hot and fresh daily. Making sure that I am able to teach and explain yoga in ways that makes sense to everyone. I'm known for providing a yoga practice that isn't so much focused on the postures or performing them with perfection. Instead, I am known for making sure the flow, sequence, and transitions are safe and explained in a way that the practitioner can feel whether they are doing it correctly or not.
I'm most proud of my company because it operates mostly in my community. The same community that I grew up in. I was in the community when crack first appeared in the 1980s I saw my parents use it. I watched how quickly crack devoured my hood. Now I'm the anti-crack I'm going to rebuild the people of my hood faster than crack destroyed us.
What sets me apart from the others is my passion. For all the suffering I've had to endure in my life I have never lost sight of the fact that I just as much as anyone else deserve to be happy. What makes me happy is providing a service that helps others. My passion behind this will not allow me to ever quit or give up. That's what sets me apart. I will not be outworked
What is "success" or "successful" for you?
I never had money. Never had much in terms of wardrobe, jewelry, cars, etc. So I've learned to live with the barest of minimums. Success to me cannot be measured with dollar signs. To me, its measured by one word "ABUNDANCE" to me abundance simply means you have enough of whatever you may need to provide for not just yourself but any and everybody who may rely on you. When I finally reach that level I will be successful.
My criteria is to open a one-stop shop where people can enjoy quality daycare and education for their children, a place to practice yoga and receive prepared meals from a vegan super-food menu. all under one roof all provided by some of the best and brightest our community has to offer.
When I'm standing in the reception area of the front lobby next to a mural of all my homies who lost their lives in these city streets, watching the customers come and go with smiling faces, then I know I've made it
Pricing:
200 hour Yoga Teacher Training program runs during the spring/summer season at $3500
Community Classes are held weekly at Sustainability Guild International in Dorchester starting at $10
Private classes and small groups up to 6 people $120
33 Degree Yoga T-shirts are available for $20
Contact Info: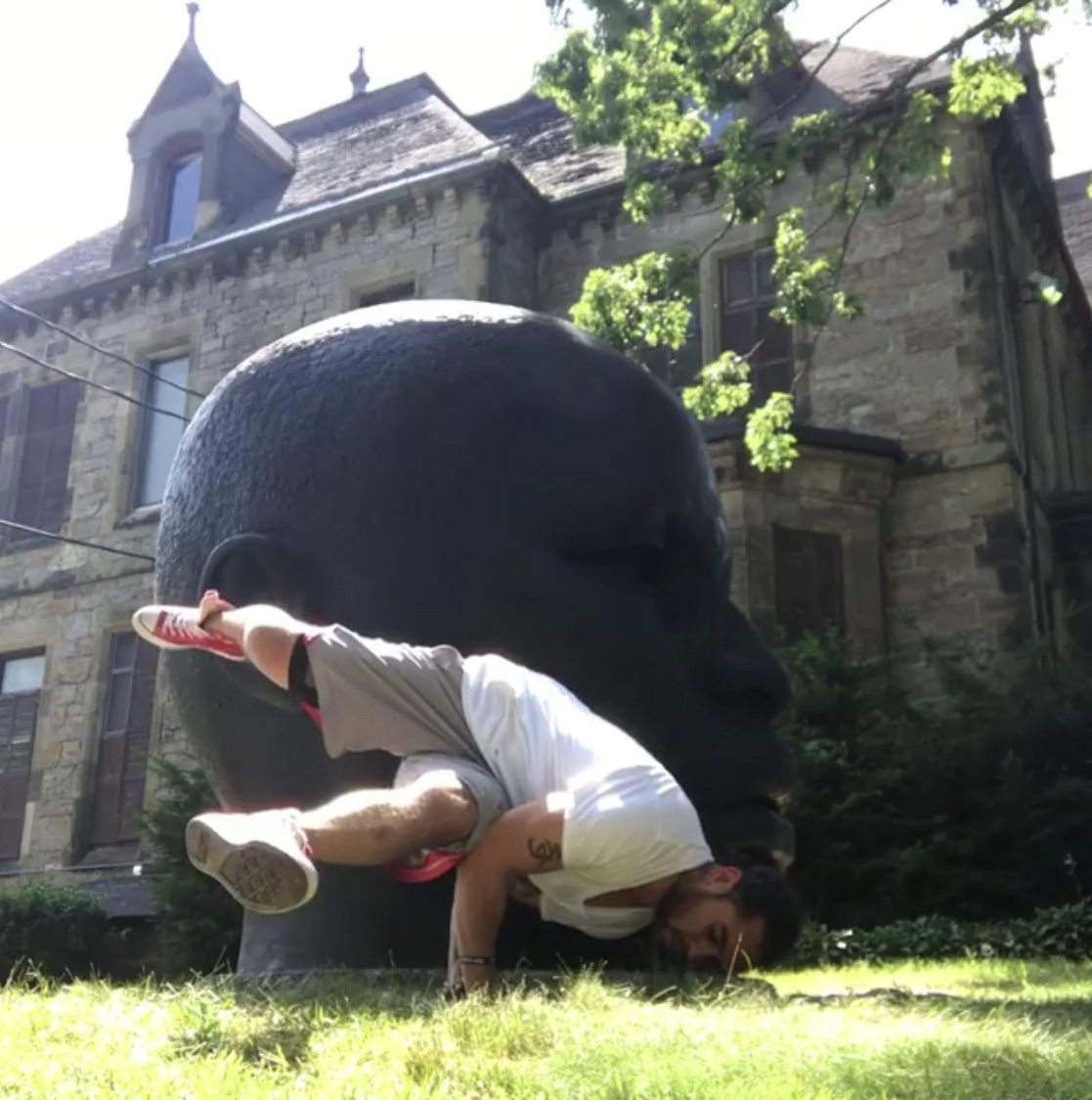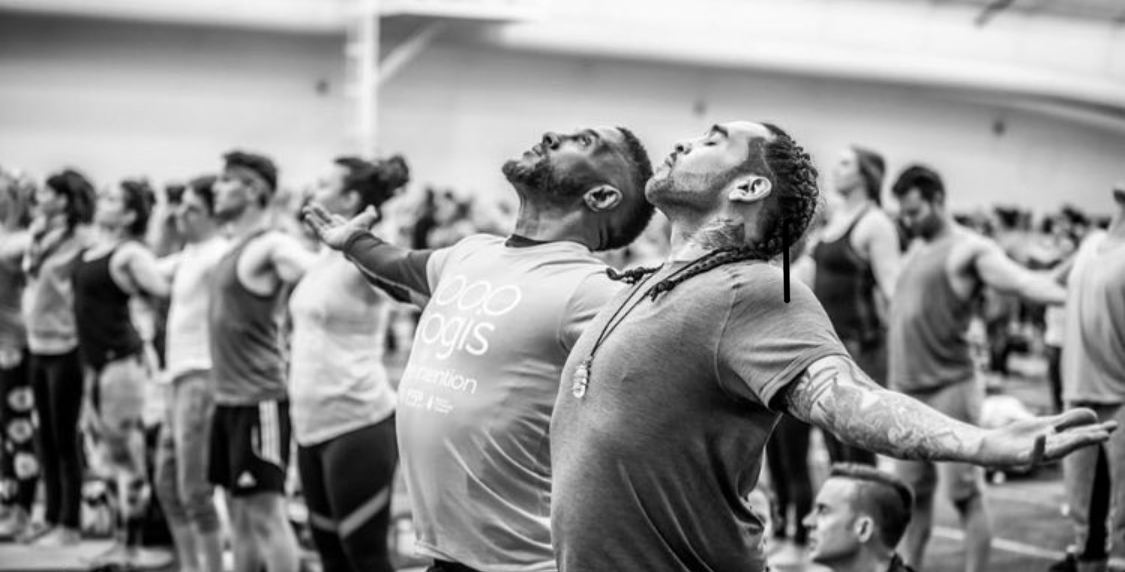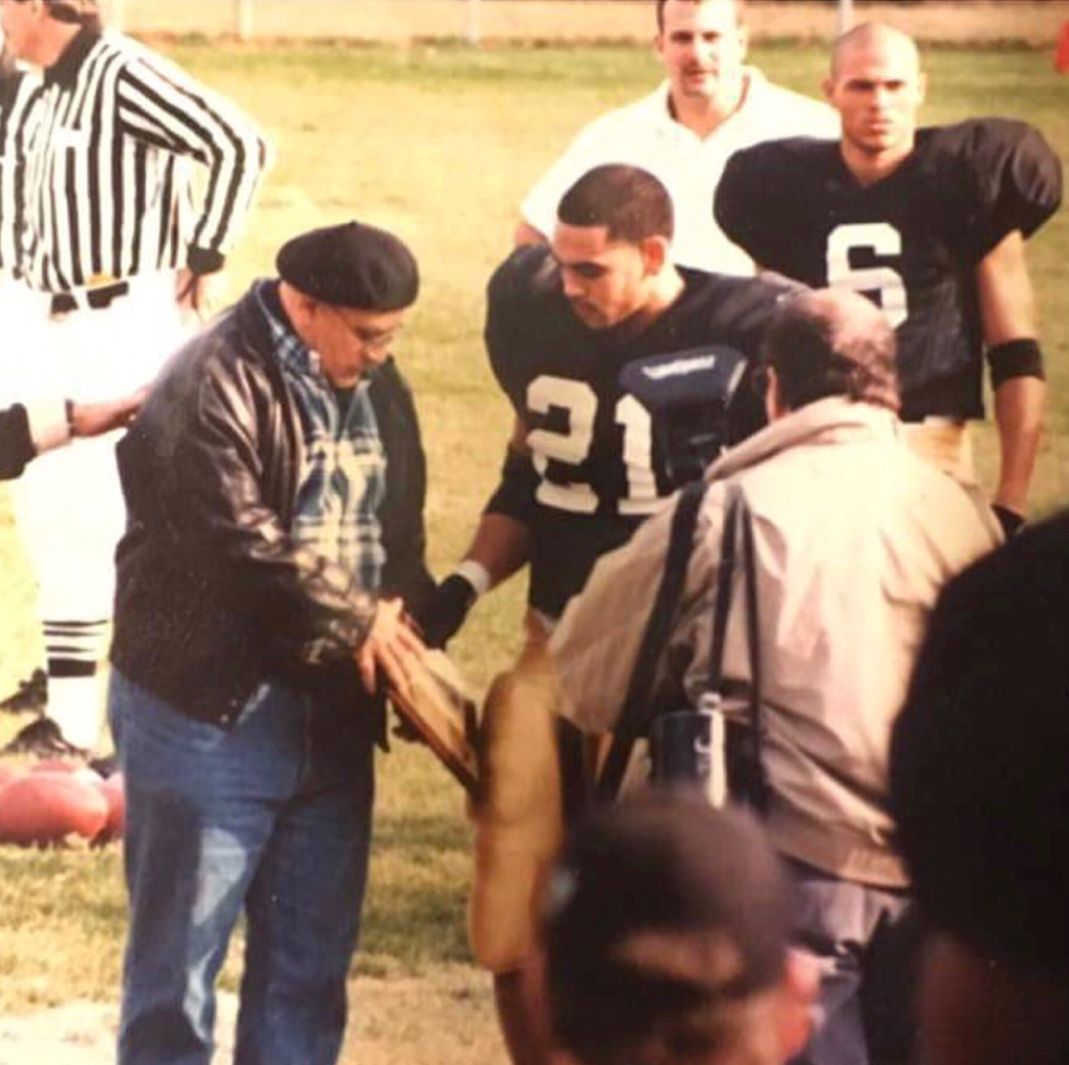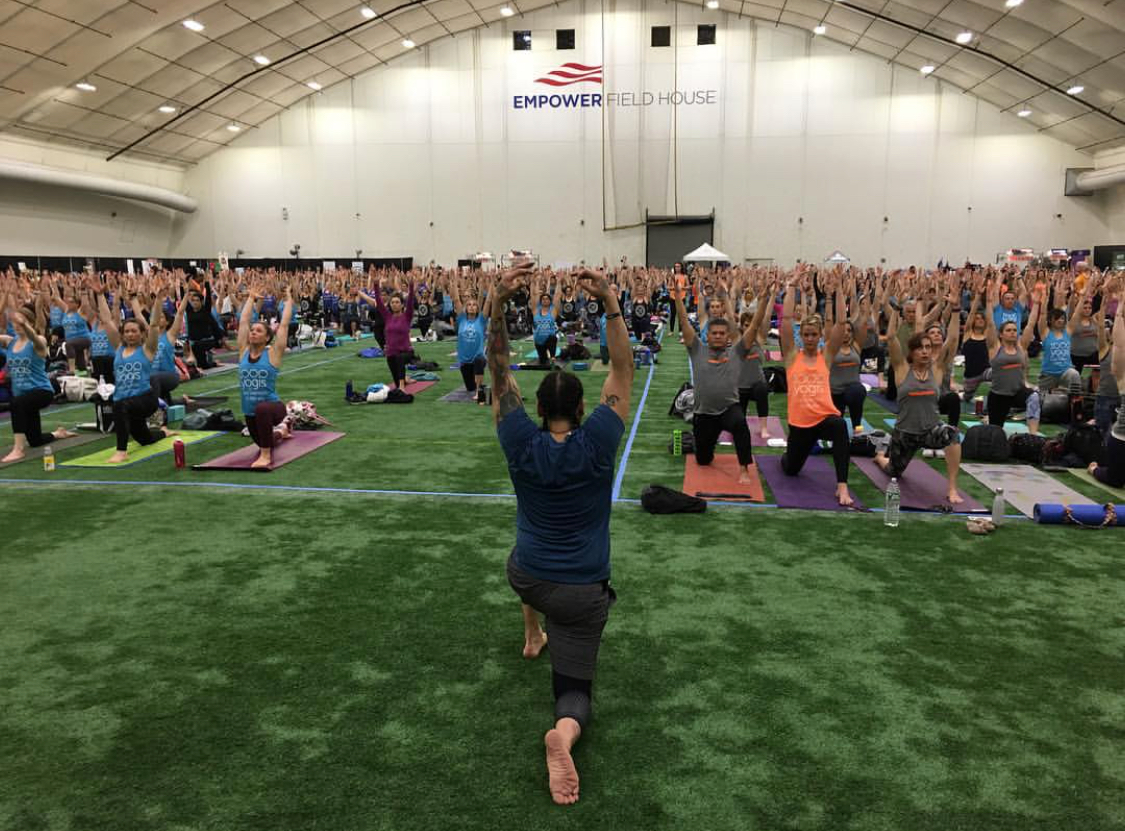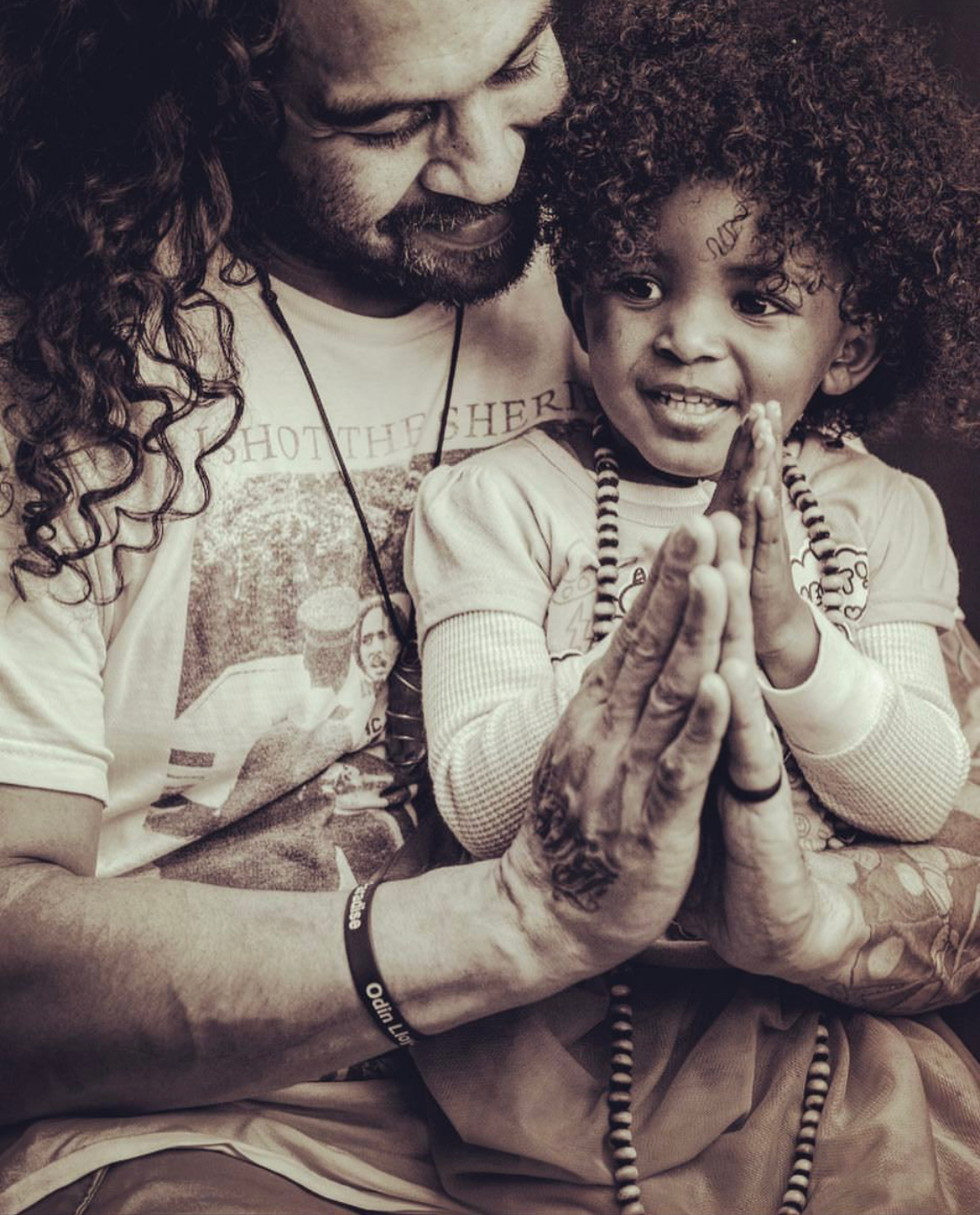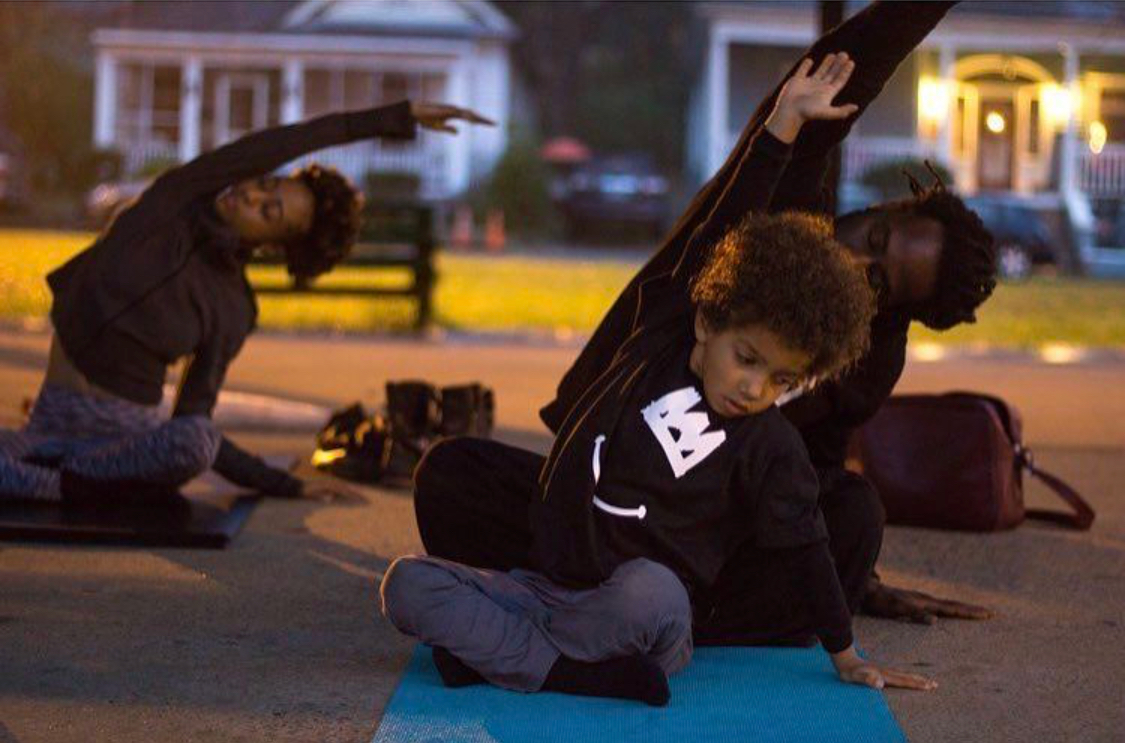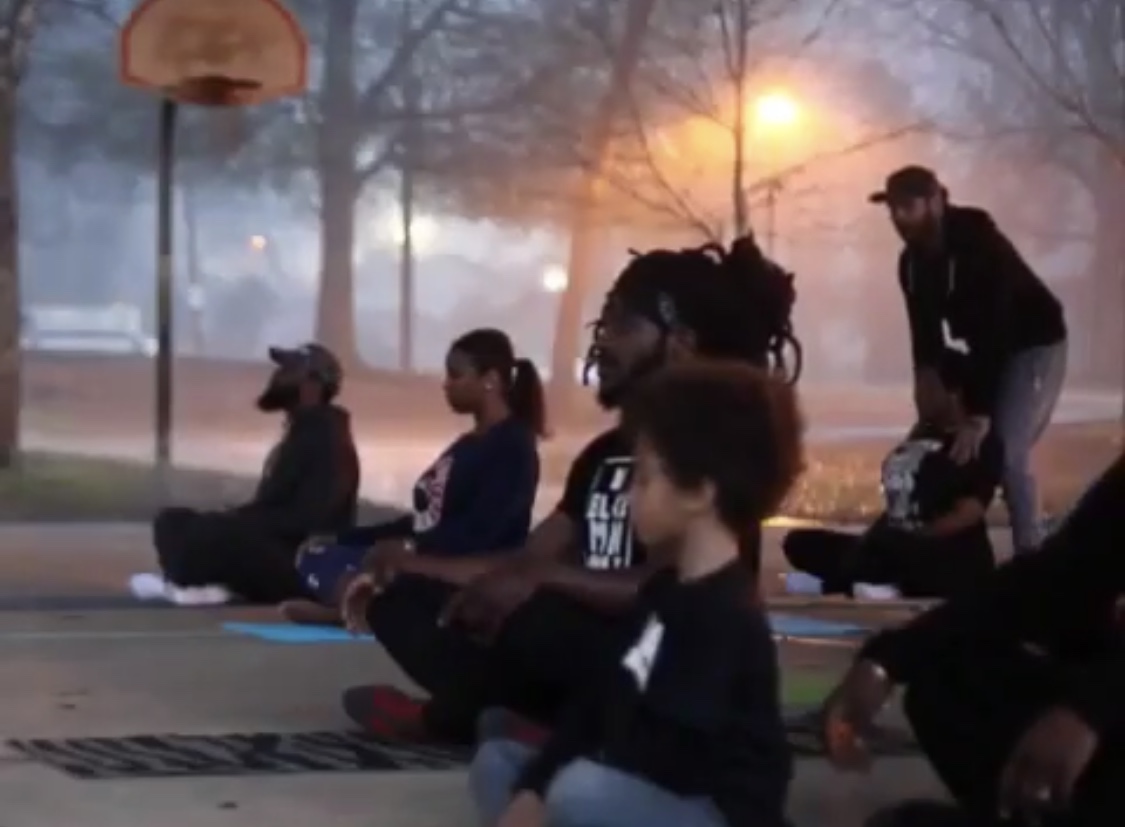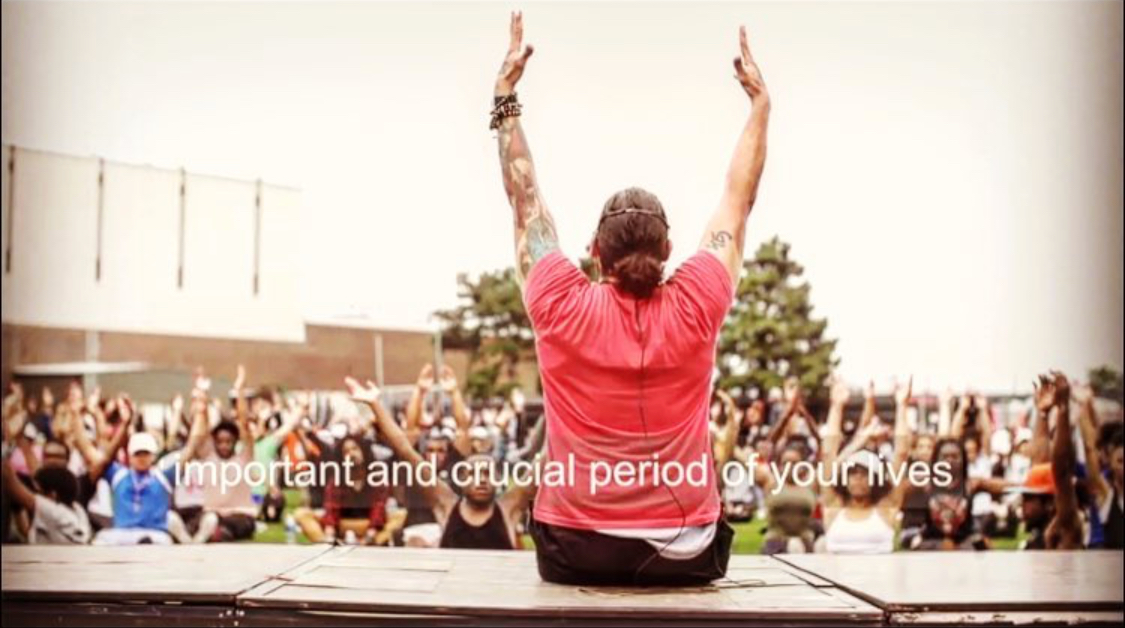 Getting in touch: BostonVoyager is built on recommendations from the community; it's how we uncover hidden gems, so if you know someone who deserves recognition please let us know here.