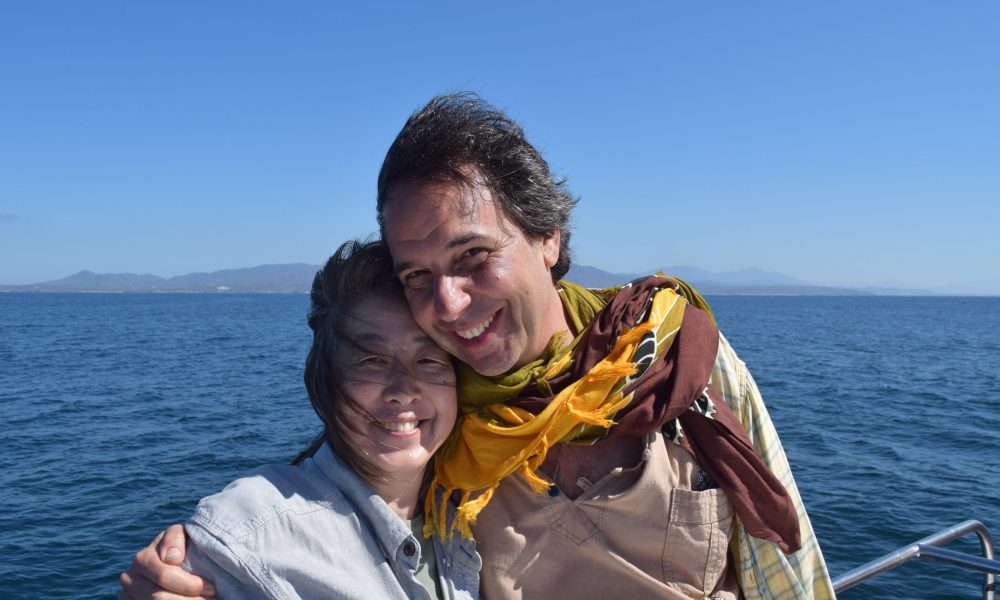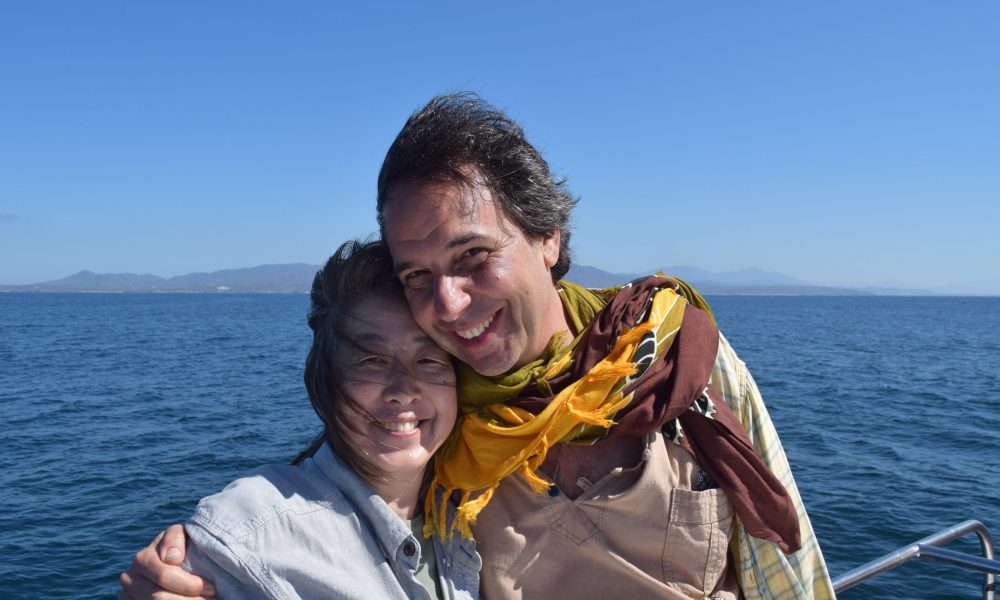 Today we'd like to introduce you to Michael Robbins.
So, before we jump into specific questions about the business, why don't you give us some details about you and your story.
Growing up in NYC my psyche was deeply nourished by the rivers of art, psychology, healing, and spirituality. My mother (even in her 80's!) still directs one of the oldest children's theaters in the New York and is also a spiritual healer. My dad (who is almost 90!) is a psychoanalyst, a sculptor and one of the founders of the Expressive Therapy movement. The richness and excitement of this environment made a profound impression on me.
In the 70's, I also studied with Lidia and Nicolai Abracheff, two European artists who were connected with the Great Russian Mystic, P.D. Ouspensky. At the age of 17, I had a very powerful experience of spiritual opening with Nicolai that in many ways set my life on a path that I have been following ever since.
Around that same time, I also started studying Tai Chi with a student of Professor Ch'eng Man Ching, one of the first authentic Tai Chi masters to come over from Taiwan. This created an enduring interest in Taoist internal energy practices that has continued to this day and which has led me to study with several Taoist masters over the past 40 years.
After I left NYC, I went to Oberlin College where I studied World Religions and Studio Art and also met my wife, Iku. Through my connection with her and also because of my deep interest in Eastern Religions, I lived in Japan for about a year. When I returned to the States, I studied Holistic Counseling at Lesley University and earned my Masters in Counseling. I then continued my learning adventures with many excellent teachers at various Institutes, studying body-oriented psychotherapies, Systems-oriented therapy with Yvonne Agazarian (for more than two decades), Psychosynthesis, Sensorimotor Psychotherapy, Sufism, Qi Gong Therapy, Existential Therapy, Energy Field Therapy, the Diamond Approach, and a few more. I began my private practice in in 1984 and have been working steadily with individuals, couples groups and organizations ever since.
While I was doing all of this I continued my interest in the visual arts, painting, and sculpting, and exhibiting my work in local cafes and during open studio events. Poetry also became an important interest and ultimately resulted in two books of poetry which I self-published, one in 2005 called "Love Like This" and the other in 2015 called "Yes! Poems and Paintings". Over the years, I also wrote two book chapters for professional books and many articles on a wide range of topics.
Has it been a smooth road?
Of course, it has not always been smooth! In the early days of my practice, I remember struggling to attract clients and networking like crazy to establish a respected and trusted reputation with other professionals. And the many learning opportunities (aka "mistakes") that I made early on with clients as I discovered what methods really worked and what approaches were truly resonant with my unique strengths and vulnerabilities. For a while, I was also teaching quite a few classes in Taoist Energy work, and the organizational difficulties of making all of that run smoothly eventually led to giving most of that up and focusing on my private practice. I also remember the decision not to pursue my artistic career in a more dedicated sense because it was too hard to really make a living only selling art. But overall, I have felt deeply blessed and joyfully supported by both my family and my professional community. Looking back at age 59, I don't think that there is much that I would change!
So let's switch gears a bit and go into the Psychotherapy, Qi Gong, Art and Writing story. Tell us more about the business.
Most of my time is spent working with individuals, couples, and groups using an integrative approach to psychotherapy. I work with people who have experienced trauma and developmental issues, difficulties in creating successful relationships, or for a variety of reasons might be suffering from anxiety or depression. I also teach at least one Qi Gong class a week.
I am most proud of my capacity to create a space that is profoundly infused with presence and attunement. I try to see everyone as a spark of light filled with capacity, resource and possibility, even in their darkest moments. I also think that I have a strong ability to perceive the energetic blockages that are impeding people's growth and that I am skillful at helping them release these blockages at every level, physically, emotionally, psychologically and through the subtle "Chi fields" of energy that enfold the human body.
I also spend some time each week creating beauty through the mediums of paint, sculpture, and words. I am very proud of how this work has inspired people! I think that what sets me apart from other people doing this kind of work is my holistic approach and my passionate commitment to creativity in body, mind, and spirit.
How do you think the industry will change over the next decade?
I think that the field of psychotherapy is going to become progressively more holistic. We are already developing a deeper understanding of how meditation, diet, exercise, a resilient network of friends and family, and creative engagement are essential for our mental and physiological health. The field of "interpersonal neurobiology" pioneered by Dan Siegel, Pat Ogden, Stephen Porges and others is also incredibly exciting and promising. I think that we are going to develop a more sophisticated and practical understanding of the human energy field and its profound significance in supporting our mental and physical health. In doing this it will also become more accepted that the body and the mind are a functional unity and that to treat one without the other is ludicrous and practically speaking, impossible. I think that over the next ten years we are going to realize with more depth that humanity as a whole is one integrated system that is inextricably connected with the eco-system of the earth and the solar system. I think that we will come to a more practical and empirically validated understanding of how the fabric of these interconnected fields of energy and information supports every single human being and that every person is also responsible for co-creating a healthy environment for us all to live and play in. I think that we are going to realize the fallacy of treating any human being as an isolated independent entity, and understand that our interdependence and interconnection is a fact that has tremendous implications. I also think that the training of therapists is going to more and more include a deep understanding and practice of spiritual disciplines and that there is going to be continued empirical validation for the efficacy of spiritual practice in creating health and a sustainable and resilient life on the planet. Finally, I think that compassion, connection and the coherent embodiment of these qualities are going to be understood as the cornerstone of all healing.
Pricing:
55-60 minute psychotherapy sessions – $175 – $150
(Book) "Yes! Poems and Paintings", $40 plus shipping and tax
(Book) "Love Like this", $10 plus shipping and tax
Contact Info:
Getting in touch: BostonVoyager is built on recommendations from the community; it's how we uncover hidden gems, so if you know someone who deserves recognition please let us know here.