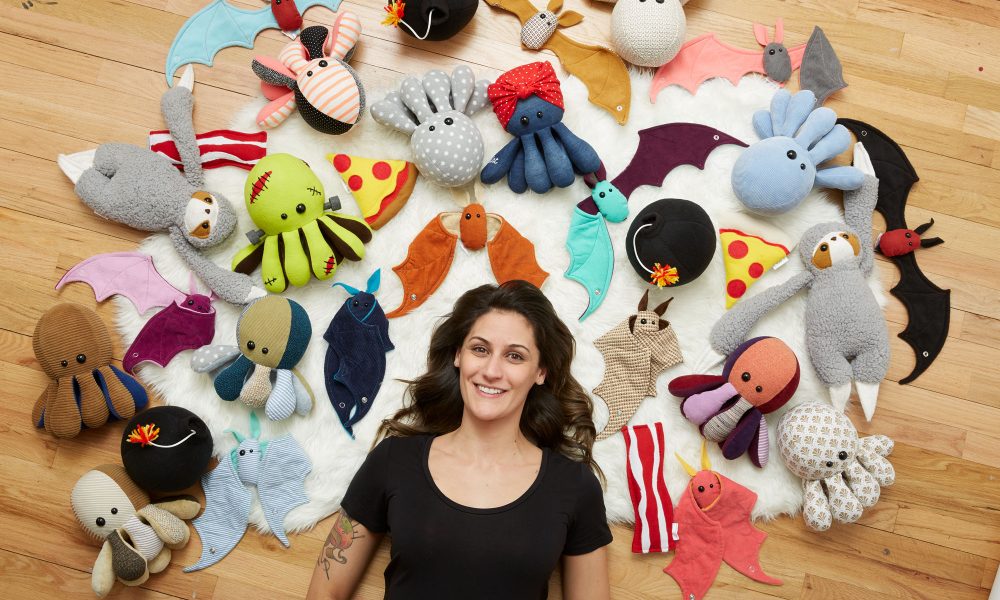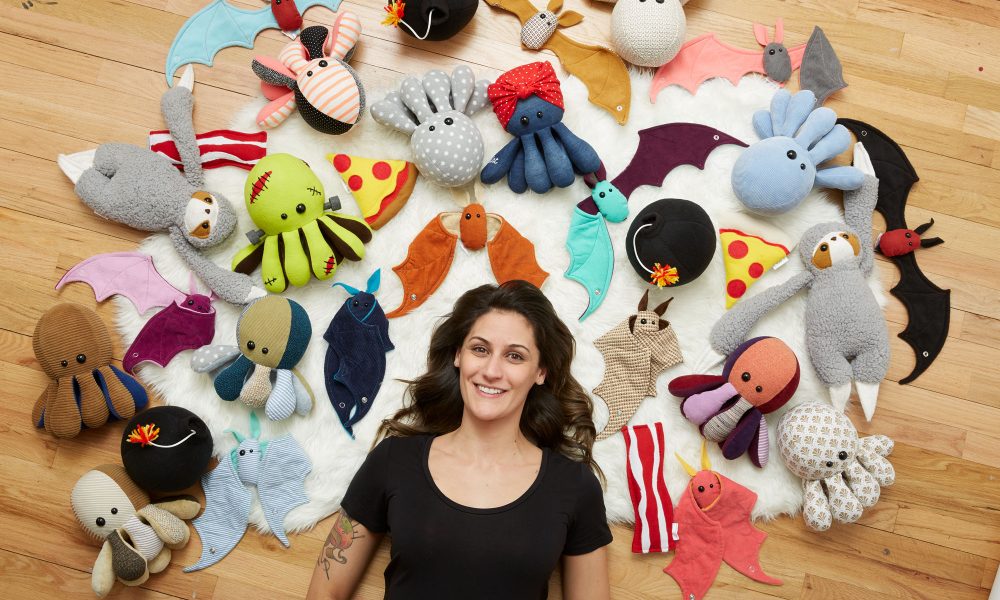 Today we'd like to introduce you to Lisamarie Pearson.
Thanks for sharing your story with us Lisamarie. So, let's start at the beginning and we can move on from there.
6 years ago I was diagnosed with Hodgkins Lymphoma. Simultaneously, my grandmother whom I was very close with, was also diagnosed with Leukemia. We both ended up moving in with my mother in Wareham, so she could help care for the both of us during my treatment at Dana Farber, & my grandmothers last days on Earth.
3 months into my treatment, we lost sadly lost her. When we had to go through her home & belongings, it was like a dream. A sad bittersweet dream filled with memories. I found closets filled with my mother's old HS prom dresses, and my grandfather's old tweed, & corduroy…in pristine condition from the 50's, 60's, & 70s. This attachment to her grew so strong, I tried to grasp every last ounce of her through her belongings that I decided to take something home with me, like the 1950's clock I remember looking at as a child on her TV stand and a pile of clothing I for whatever reason was VERY drawn too. I went home & I started to play around on the sewing machine with the reclaimed fabric.
My grandmother was the one who had taught me how to sew when I was younger, so this was it… I somehow began to create this therapeutic, emotional connection through sewing- to stay connected to her. I wasn't working while going through treatment, so I was just home resting, and trying to find ways to be creative. So I started to go to the Salvation Army and looking for old clothing that I was drawn too, that made me think of her & my grandpa. I started purchasing old pant suits, tweed vests, women's coats, and scarves. I even made a queen size quilt out of men's vintage ties I still own and use! And then one day I made a wonky little octopus and it just made me so happy. I had never made a toy before, and it just sparked something in me and strengthened the bond.
I started to make it over and over again, with different fabrics, mostly tweed and corduroy, that I decided to sell them at a craft fair (to buy MORE fabric from the Salvation Army). When I saw the looks of children's & adults faces when they would play & hug my toys- was priceless. That was it. I remember that day with a bald chemo head and all, that I knew I wanted to turn this into a business.
Fast forward 6 years to present day, and I am cancer free, I am still sewing octopus toys I know have named 'octopals' & I even have new animals & toys. One aspect of my business I will ALWAYS have available to my customers is my custom orders for toys made out of clothing of their loved ones, to carry on the legacy of my grandmother in my heart & their loved ones in theirs.
Overall, has it been relatively smooth? If not, what were some of the struggles along the way?
I don't think I've had a single smooth road in my life ha! Losing my grandmother was definitely a mental emotional struggle, but I was so thankful to be by her side during her last few months on Earth. The hardest part was during my treatment pretty early on my white blood cell count fell extremely low and I couldn't fight infection, so I basically stayed home the entire time & only snuck out to go 'fabric shopping' (the salvation army) and hurried back home to wash the clothes and sew.
I felt really lost after cancer…. like I didn't know what my life held in the future. So I decided to go back to school after I finished treatment for fine arts because sewing was the only thing that made me happy. I just never thought I could actually make a living at it. I finished an associates with straight A's and received multiple awards for sculpture, and that took a 50K scholarship to the California College of the Arts in San Francisco. I thought THIS WAS IT, I was finally going to be happy creating, sculpting, sewing… and it was everything but that. The complete opposite actually.
When I was in SF, my "sculpture" classes weren't exactly the proper fit for me. I slowly became angry, depressed, alienated, and agitated that several teachers there wanted me to pursue "abstract art" and I was rebelling. I was a seamstress. I made cute, fun plush toys that made other people smile. That's what I wanted to do, ONLY. So I started to rebel. I started to bring giant stacks of fabric into class during lectures, ignore everyone, and just trace the octopus pattern and cut it out. Over, and over and over again. I would prep out anywhere from 5 to 20 octopi PER CLASS a day, and then I would go back to my dorm alone, and sew. I was absolutely miserable but my sewing skills were getting stronger and tighter.
In my second semester there, I was really at a mentally low point in my life and was so depressed I needed to go on medication just to get out of bed. I felt so out of place like I shouldn't be sewing or "why was I at school?" and then I had my first business class for craft based makers… and EVERYTHING changed.
I finally had two instructors tell me "YES. Do not listen to anyone else- you have something here." and I finally felt liberated in my craft. Towards the end of the semester I made the decision to leave school permanently and pursue a career as a plush toy designer. Those two teachers along with several other students supported this decision which only made me feel even MORE ok that I decided to leave school.
After school in Cali, I moved back in with my mother in Wareham, and began building my business while working part time to try and afford my life but also pay for craft fairs in Boston. In early October I decided to take the very scary leap of leaving that part time job and run Scatterbrain fulltime. It has been incredibly tough financially at times, but it is worth it to me to live the life I want to live while simultaneously creating toys that make people smile every day.
Scatterbrain Handmade – what should we know? What do you guys do best? What sets you apart from the competition?
I design playful eco-friendly plush toys using recycled & repurposed fabrics such as denim, corduroy, tweed, upholstery fabric, & fleece made from recycled water bottles. I currently offer handmade, one of a kind plush toys, limited edition runs, & custom toy design. About 85% of my materials are repurposed or recycled, with a small percentage of brand new material. I also use polyfil that was made from recycled plastic. My main message of Scatterbrain that I share with my customers is that we are all different, no two people are alike, and so your toys should be just as unique & cool as you are. A brother & sister can both like an octopus toy, but why can't his be neon green & grey and hers between & magenta? I provide that option with mustaches, silly grasses, and pirate eye patches to boot. I have 3 main characters currently, an octopus design I call "octopals", bat buddies that are a WEARABLE bat toy, that also doubles as a puppet, and my newest character, 'Sully the Sloth' who has velcro on his hands to hug you and hang out.
I would say that people know me for my quirky, colorful plush toys & original customs work, no two custom orders are alike and I love that aspect of what I do, it gives a chance to really dive into a customer's needs and I can create something special just for them. The love, energy, and care I put is reflected in my work to my customers.
What I am most proud of? Hmm… That's a hard one. I think I am honestly most proud that I give hope to children out there that if you love what you do and work hard at it especially in a creative field that you can make a living and a real job at what you love to do everyday. Nothing makes me happier knowing that I am making OTHERS happy with my work. That's why I do what I do.
I think what sets me apart from other plush toy designers is I refuse to use minky fabric, (the typical stuffed animal fabric you would see at a big box store). I try my hardest to source recycled or repurpose materials that provide texture, and grit, and ones that are really unique to create unusual but very cute plush toys. It only strengthens my values that we are all different and unique and out plush toys should be just as special as you.
What is "success" or "successful" for you?
Wow. That's a wonderful question! There are many levels of success to many different people, but for me; I think success is getting up early, working long, hard hours to produce work I am proud of- not work that is ever rushed through, and then being able to see the affect my hard work has created when someone walk into my booth and has a grinning smile ear to ear about to pick up a plush toy. That moment for me- when someone is so overwhelmed with pure joy from something I physically made with my own to hands, even if they don't purchase it- that is success.
My goal is to make people happy with my work. I created this business as a therapy to myself, while I was dealing with traumatic times, and I still to this day have an anxiety disorder I deal with daily, by working out and eating healthy, & sewing. But I was able to take something I loved to do that made me personally feel BETTER – and share that with others to share that feeling of joy. So when that moment happens for me whether it's on instagram by posting my newest custom order I made for someone, or a child hugging a toy at an event. That single moment of pure joy- that's success.
Pricing:
Bat Buddies $28
Octopals $45
Contact Info: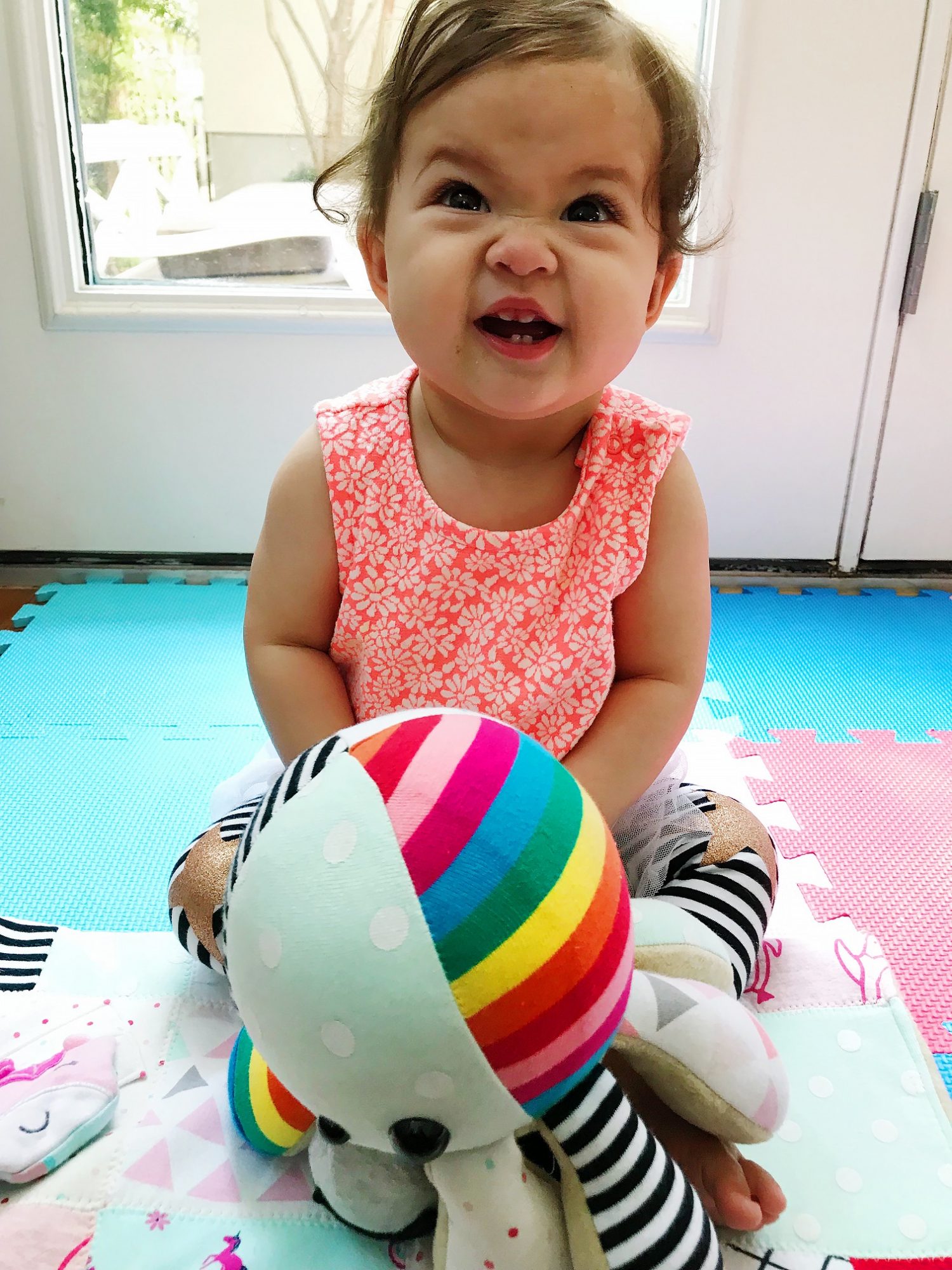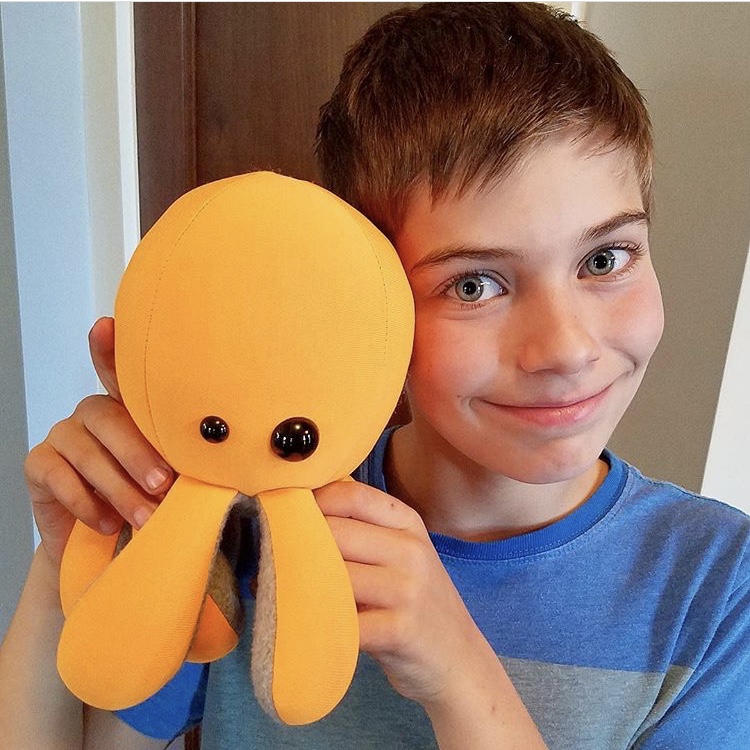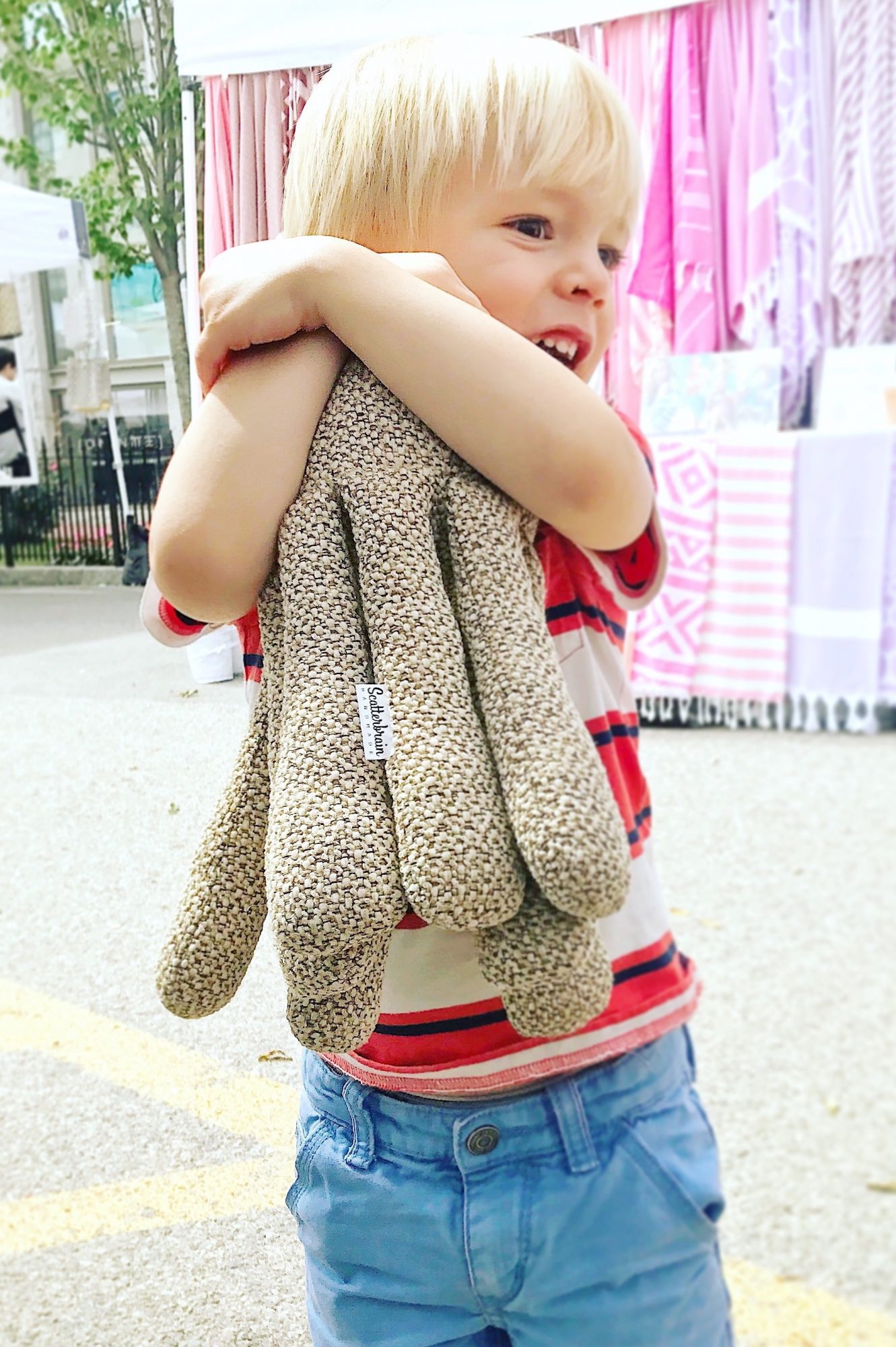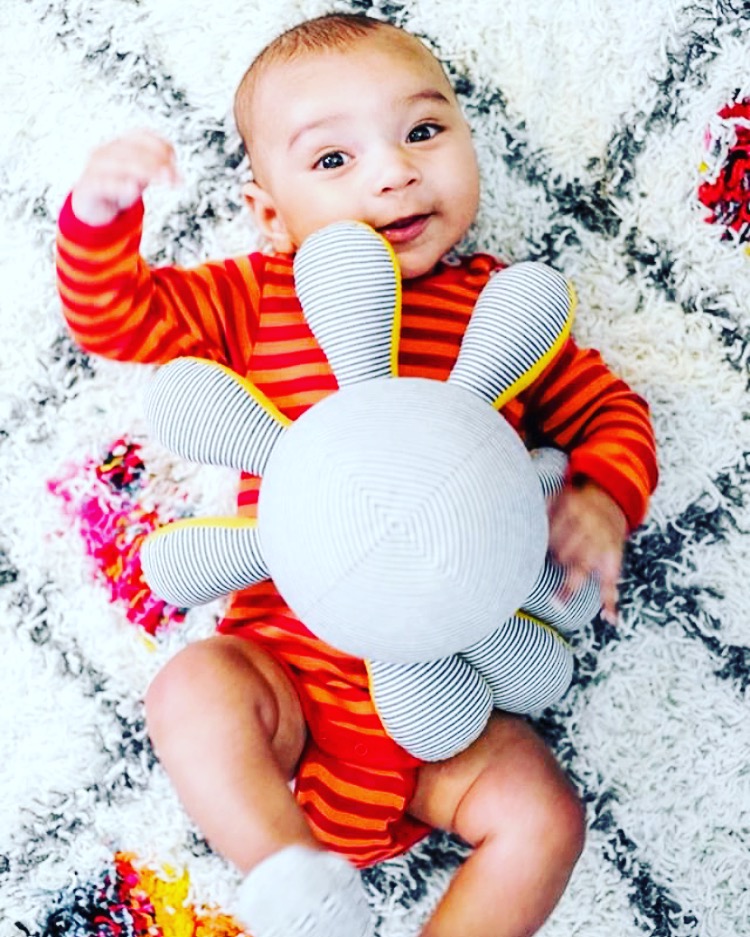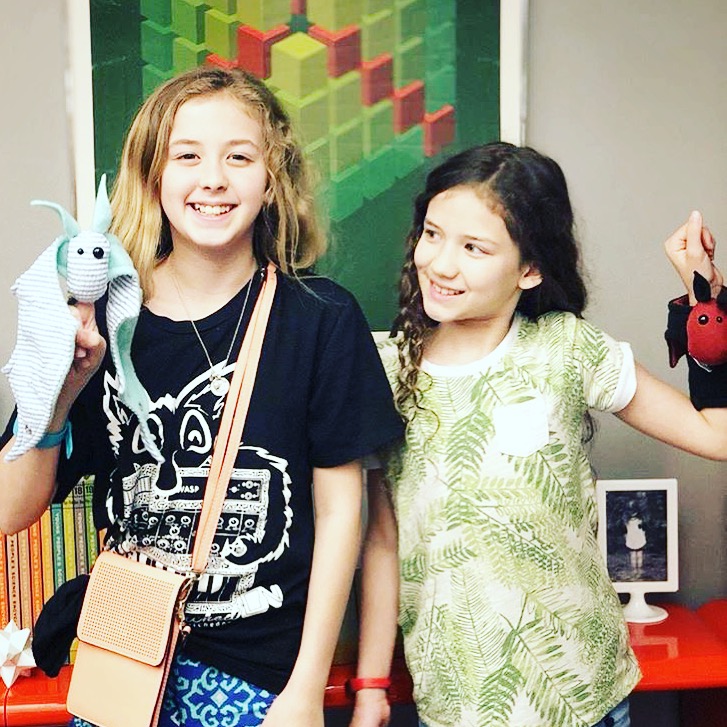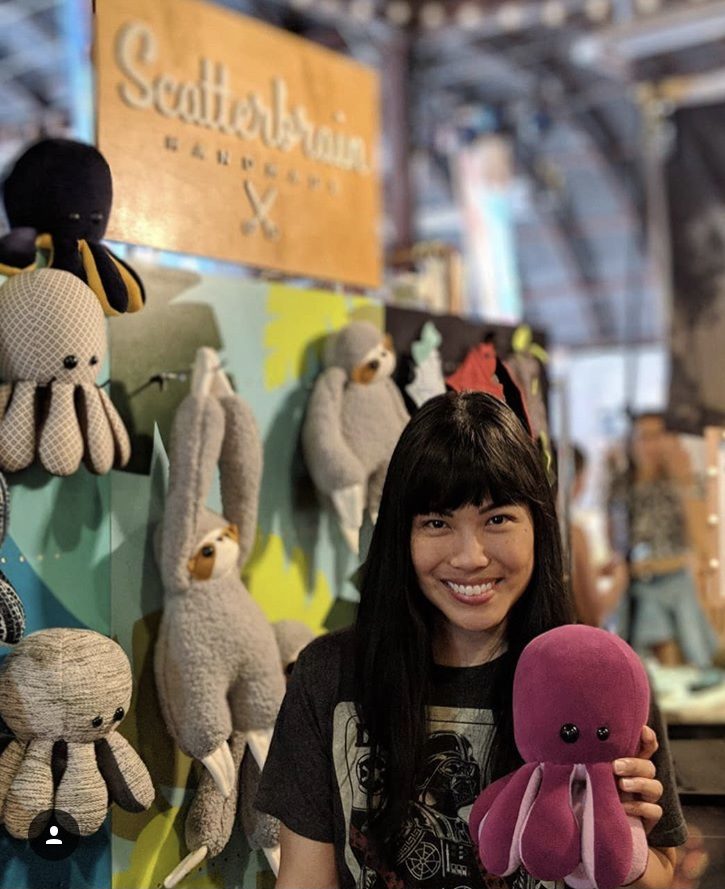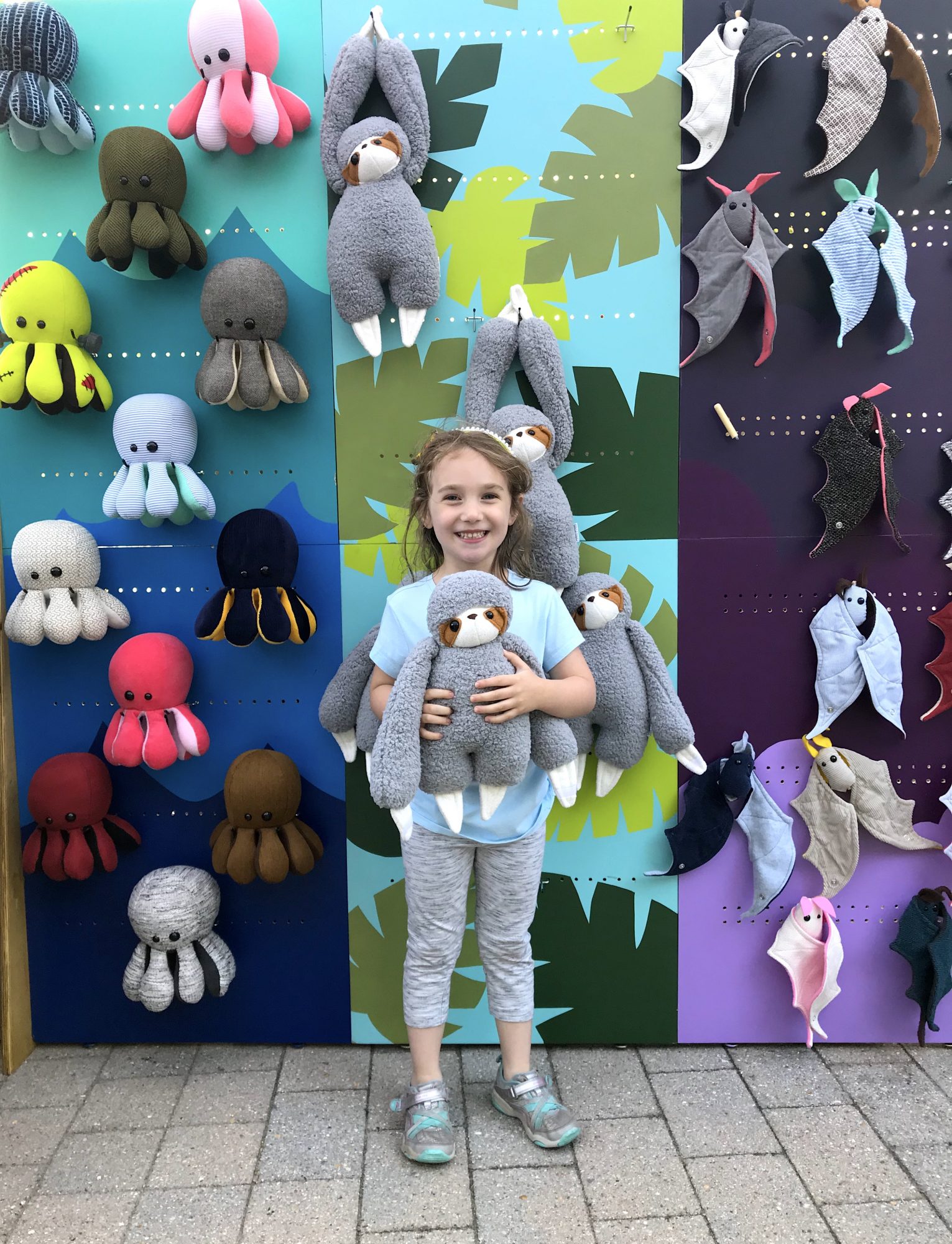 Getting in touch: BostonVoyager is built on recommendations from the community; it's how we uncover hidden gems, so if you know someone who deserves recognition please let us know here.