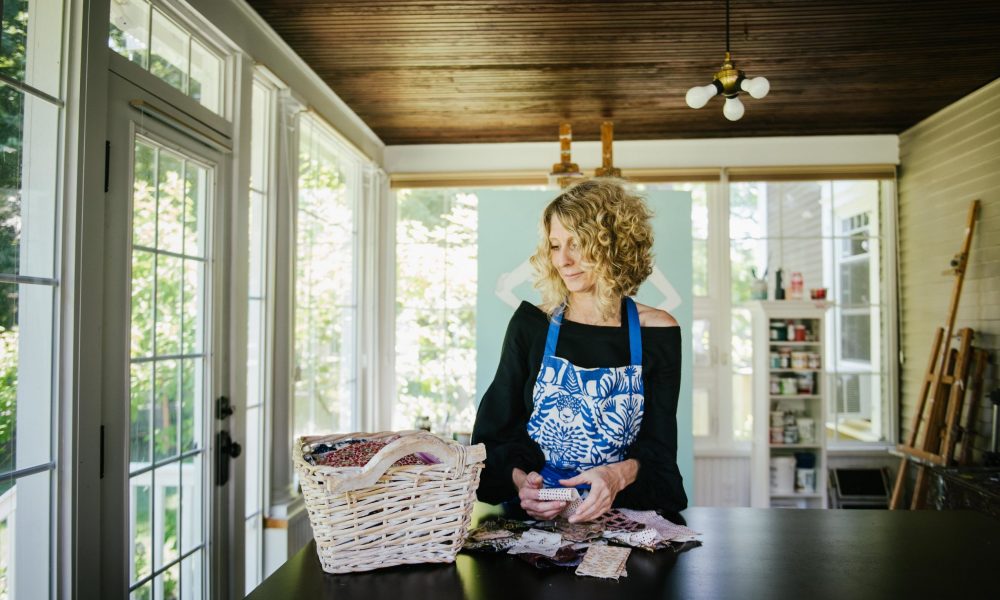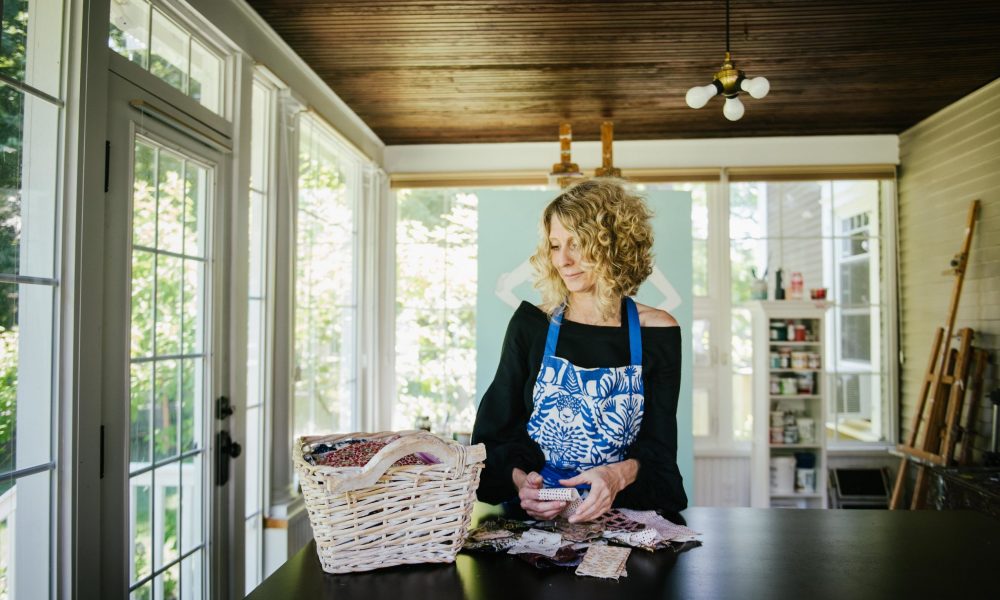 Today we'd like to introduce you to Lisa Foster.
Every artist has a unique story. Can you briefly walk us through yours?
Art was always important to me. I saw myself as an artist from a very young age and took this very seriously. My mother would tell a story that when I was 10, the after school painting and sculpting instructor I had been seeing decided not to teach anymore and my reaction was "there goes my career!" I worshipped Picasso and would sneak in as my baby brother slept to make continuous lines drawings of him, reminiscent of the Picasso drawings I loved. I was thrilled by line and always drawn to the human form. Later on I focused on working with oils: the vibrant colors and buttery richness, I loved the brush stroke, but I struggled at finding a texture that felt my own. I wanted to achieve something new at the surface. I move on to palette knives and a variety of mediums to build and take away, but could not find anything that felt worthwhile. I became pregnant with my son in 2004 and had a fairly immediate aversion to the oils. This was the excuse I needed to move on from oil paint. My Nana had been a quilter and the tiny pieces of fabric that once filled her home, remained in my mind. When I put down the oils I knew to go to a quilting shop and quickly learned that I had a strong affinity for reproduction fabrics, primarily from the Civil War Era. This I can say, now 13 yrs. on, developed into somewhat of a fixation. I can't imagine ever feeling done with them and it feels so good to be adding this traditional craft material with its powerful history and heritage into my contemporary narratives.
Another important aspect to my life was childhood trauma. At the age of 8 I developed Dissociative Identity Disorder. It was my mind's way of protecting a self from chronic trauma. D.I.D. preserves a part of you, this part, protected and comforted by fractures in your own mind can then develop as though not growing up in a traumatic environment. But your own life becomes a mystery to you, you don't know yourself, you don't get what has happened, or what may still be happening. It is taken from you so you can survive it. At some point in life, in order to be well and whole again, the walls have to come down. This is a really tough process. My art was such an important part of how I got through that time of my life. But like me, my art has moved beyond that past.
Please tell us about your art.
At one level they are obviously me, my body, my representation, and I can see a personal story within each composition, if I choose to, but they also contain stories and messages beyond me and these are obvious to me too. It is sort of like creating constant metaphors with yourself. Seeing beyond yourself, seeing everything in you and you in everything else. Like a Buddhist teaching. My work is layered with meaning in this manner. It all goes in and out of focus by the viewer's inclination. I have a piece from 2017 called America Confronting herself and the figures are of course me, but they are also our country as observing herself, and the two figures represent our nation's current political divide. I have a painting called Crawling Woman with one form in a fixed crawling motion. She appears stuck there, never to rise off her hands and knees. This painting was inspired by many of the obstacles specific to the female gender such as income disparity, affordable childcare, sexual harassment in the work place, domestic violence etc. that limit the movement of women in their lives. It is also offered in contrast Giacometti's Walking Man and is a reference to the Yellow Wallpaper by Charlotte Perkins Gilman.
There is an unavoidable self-reflection in my work. I remain in a dialogue with myself through my canvases, it has become for me another way of being alive, another dimension of communion with self.
I try to use this communion to speak beyond me. I think this is how all of life is best lived, it has to start with the self. It has to start with a comfort and knowledge and acceptance of who you are, of your own issues, your own pain, it is through all of our personal experiences that we can then join in and connect with the world.
By using my image I am staying in my work, in my messages, in my questions – I am reaching out in a personal manner. In a way I am tying myself to my work, making myself vulnerable- making acceptance of my work a personal thing, it is as though I am asking someone both to know my art and me all at the same time, to let both into their world.
I am not just creating the art, I am becoming it. My paintings are performance pieces captured as stills and converted into acrylic and reproduction quilting fabrics. I like shaping space, like Serra. The leg becomes the line rather than the line of the leg being the line. In my simplified compositions I am looking to create a sort of symbol, or character, as in an alphabet. It is a language of the female experience.
Initially my multiple self-portraits were a way to come to terms with my own life, to know myself better, and to heal, but as I created and worked through those pieces I could see my life blending in with the lives of other women I knew or read about. I have a work called Rats in the Field from 2011. At one level it portrays the violence in my own childhood but it merges with a story I read on the violence against women in the Republic of Congo. The reporter shared that female bodies are found raped and left for dead like rats in a field. It is this reported words that titled my piece.
Those other "parts" of me that carried me through trauma are just echoes now. But I am aware, as I contemplate each painting that this imagery originated there. I can see it in a way, as homage to them, and to the power of my mind to survive. I will be forever grateful to my others, who made a life beyond trauma possible, and then had to learn to go away.
What do you think is the biggest challenge facing artists today?
Keeping enough quiet in life to create something that is all theirs. To not just respond to what is around, but to offer something new. To trust their own obsessions and fixations.
How or where can people see your work? How can people support your work?
I am represented by the Abigail Ogilvy Gallery in Boston. Currently I have a piece in The ArtsWorcester One show and a piece at the Fitchburg Art Museum as part of their Regional Summer Show of Art and Craft.
Contact Info: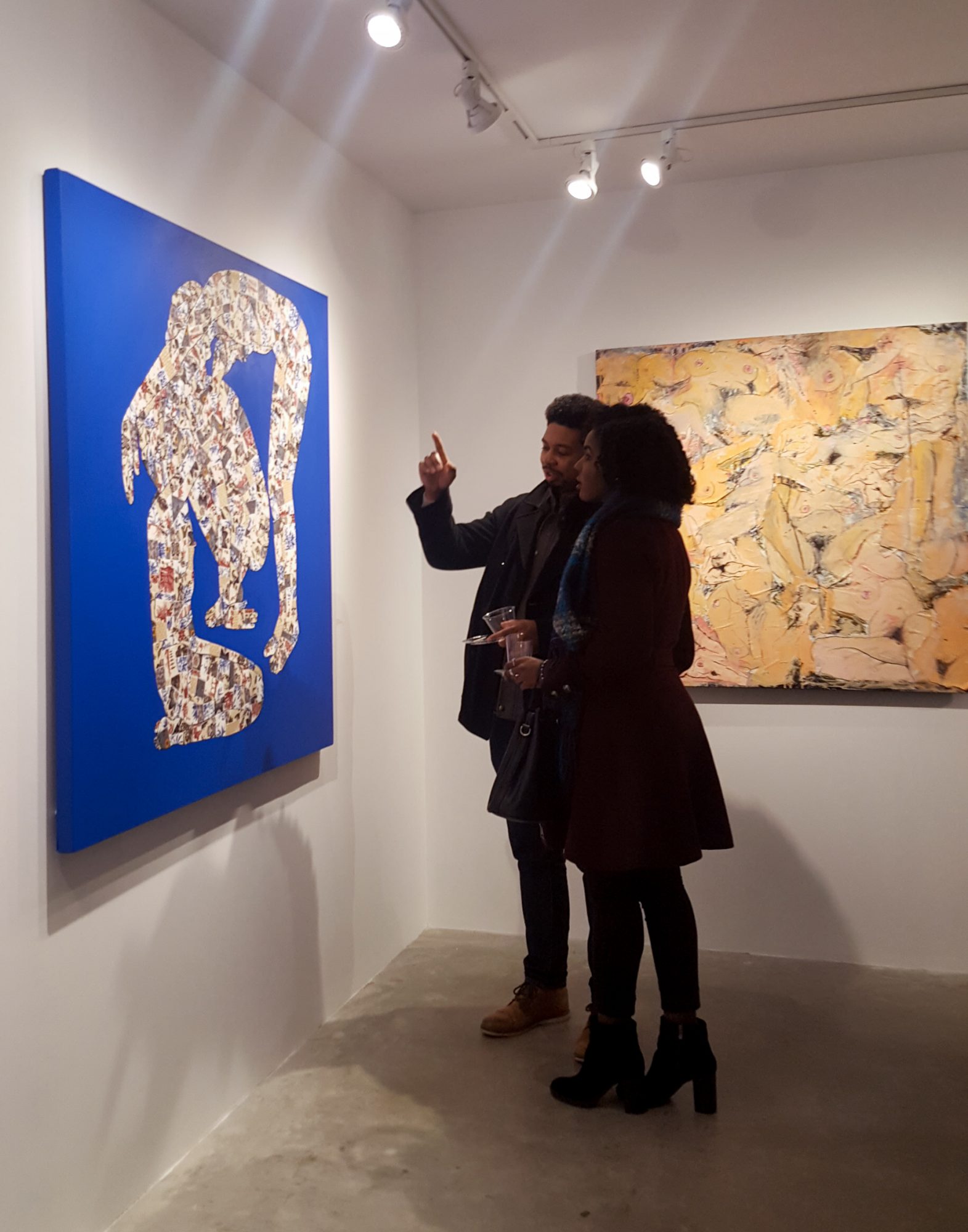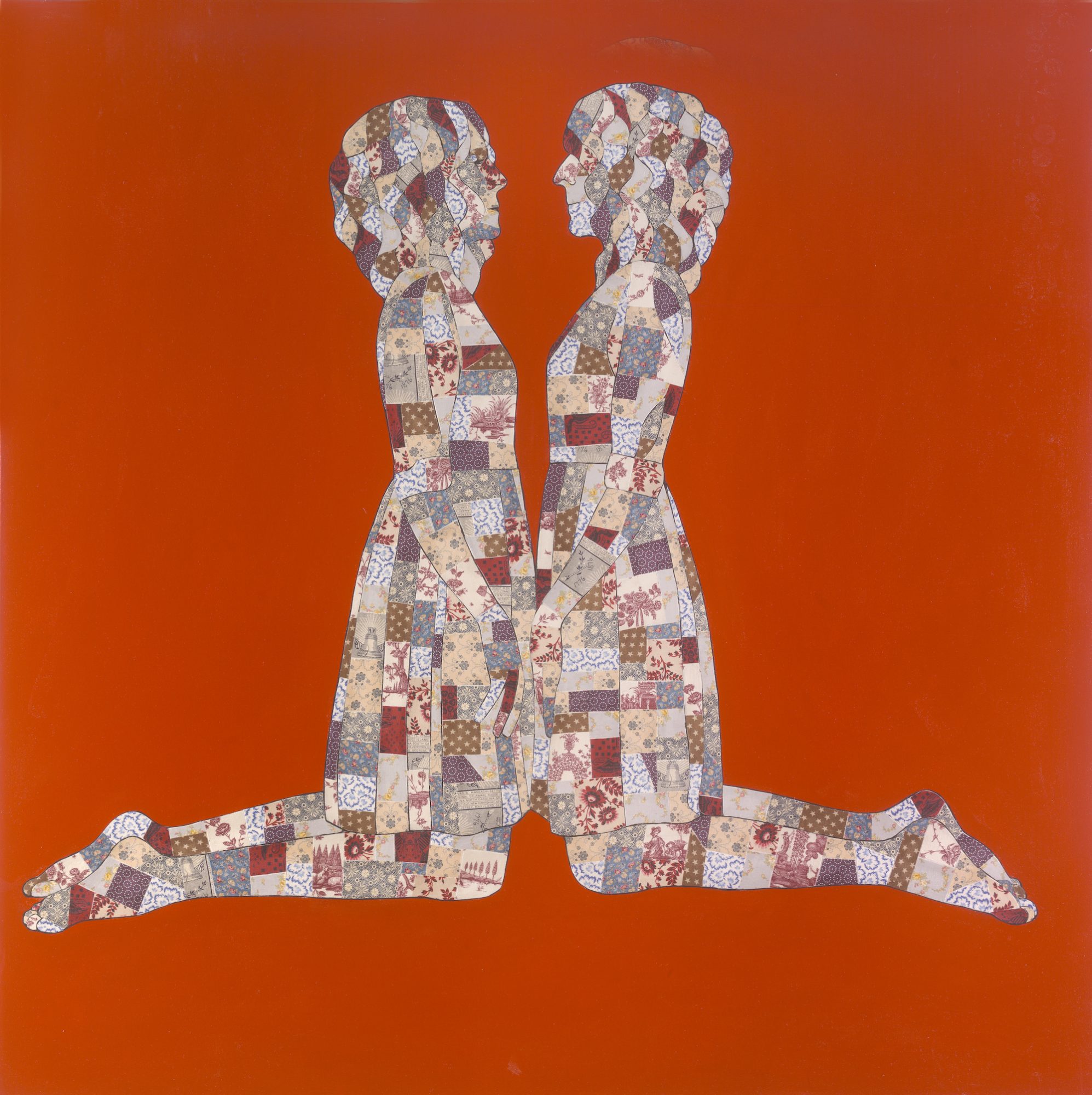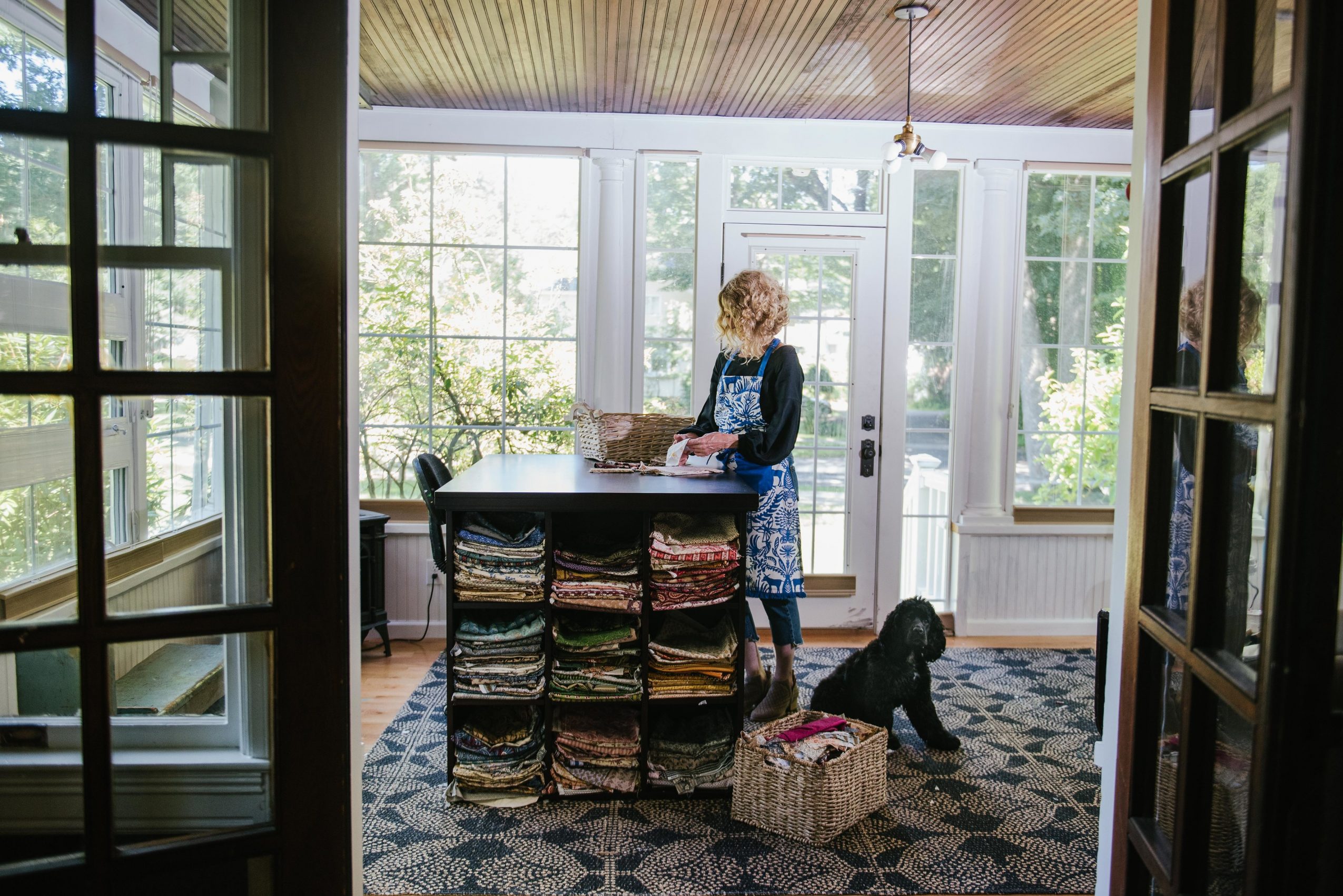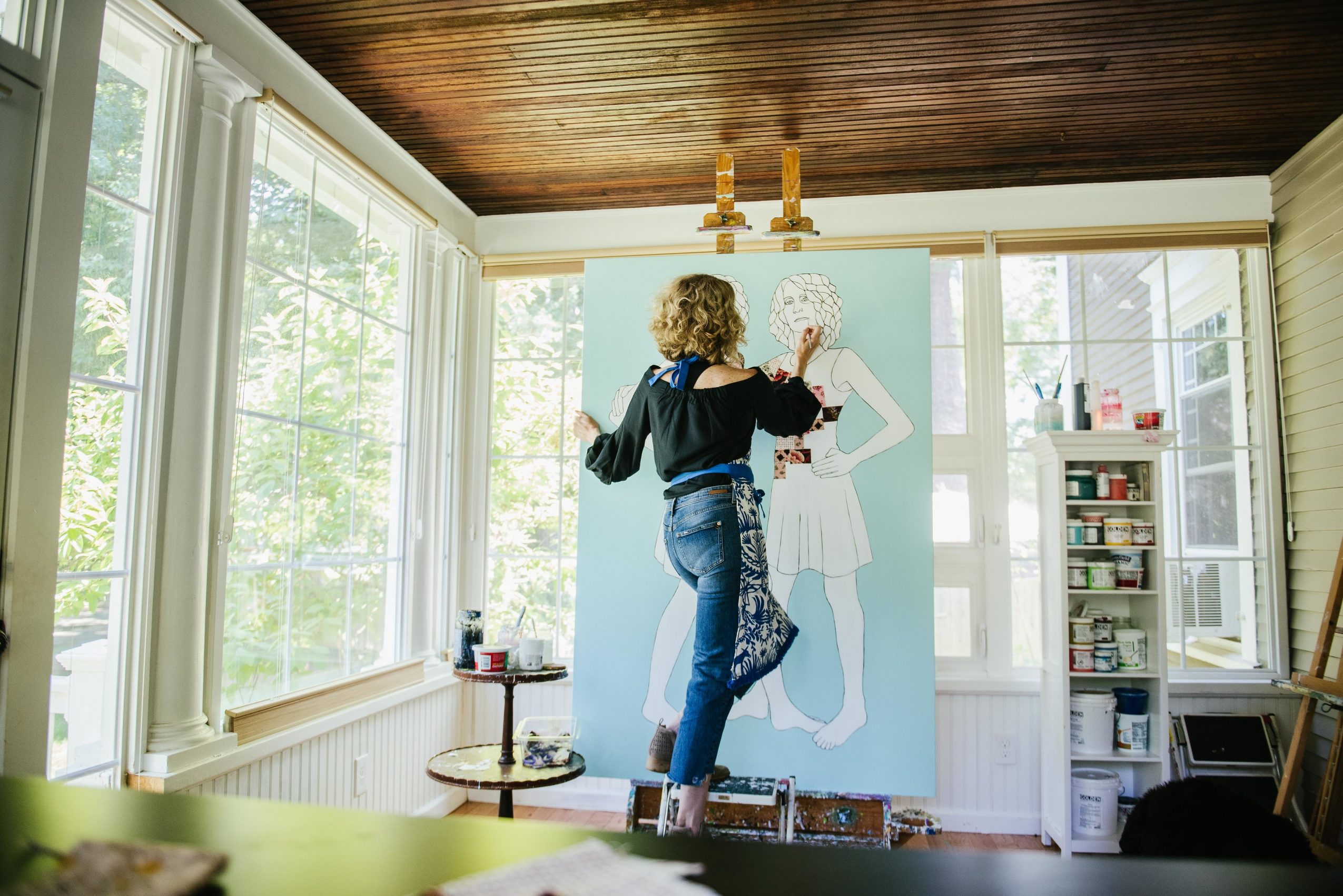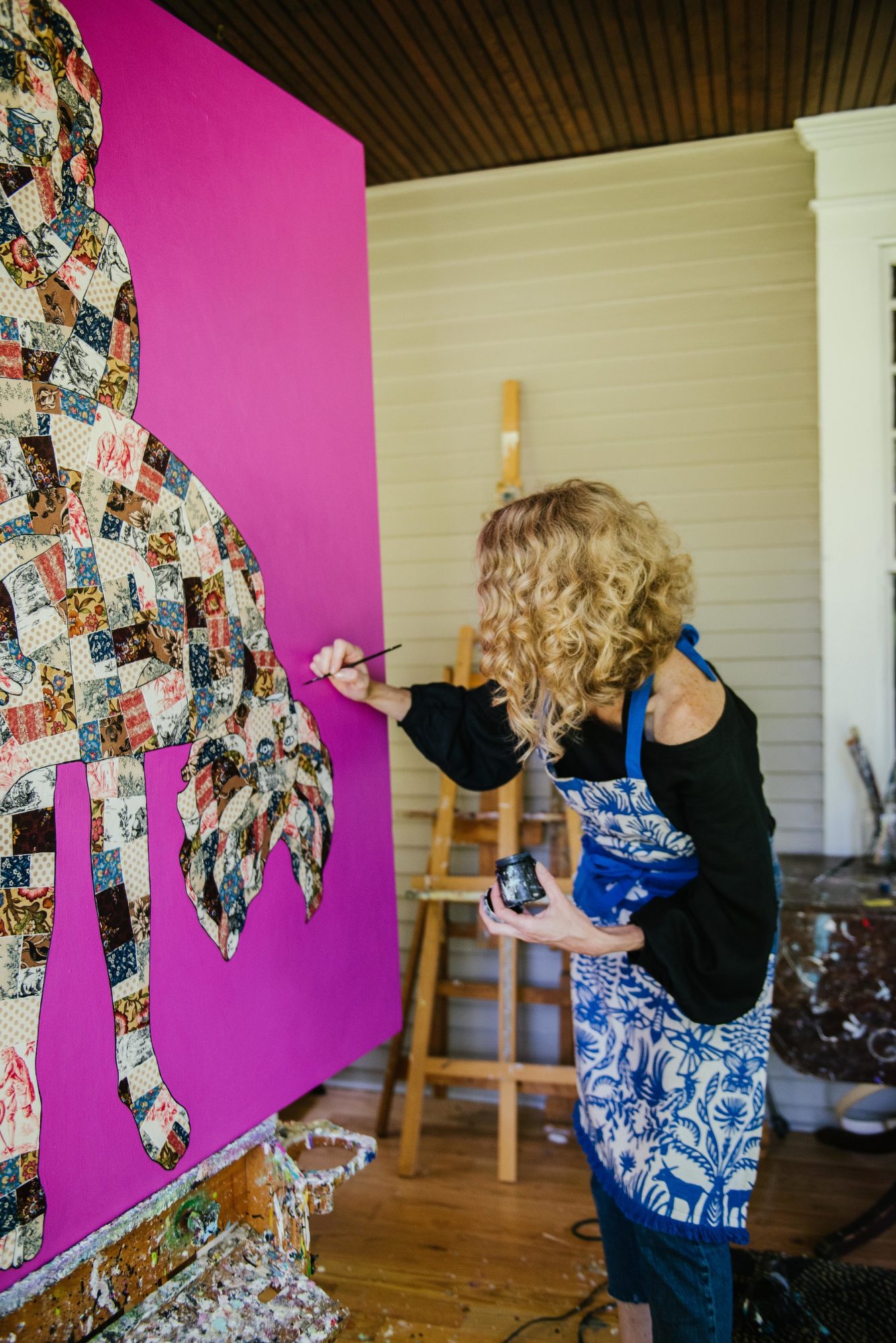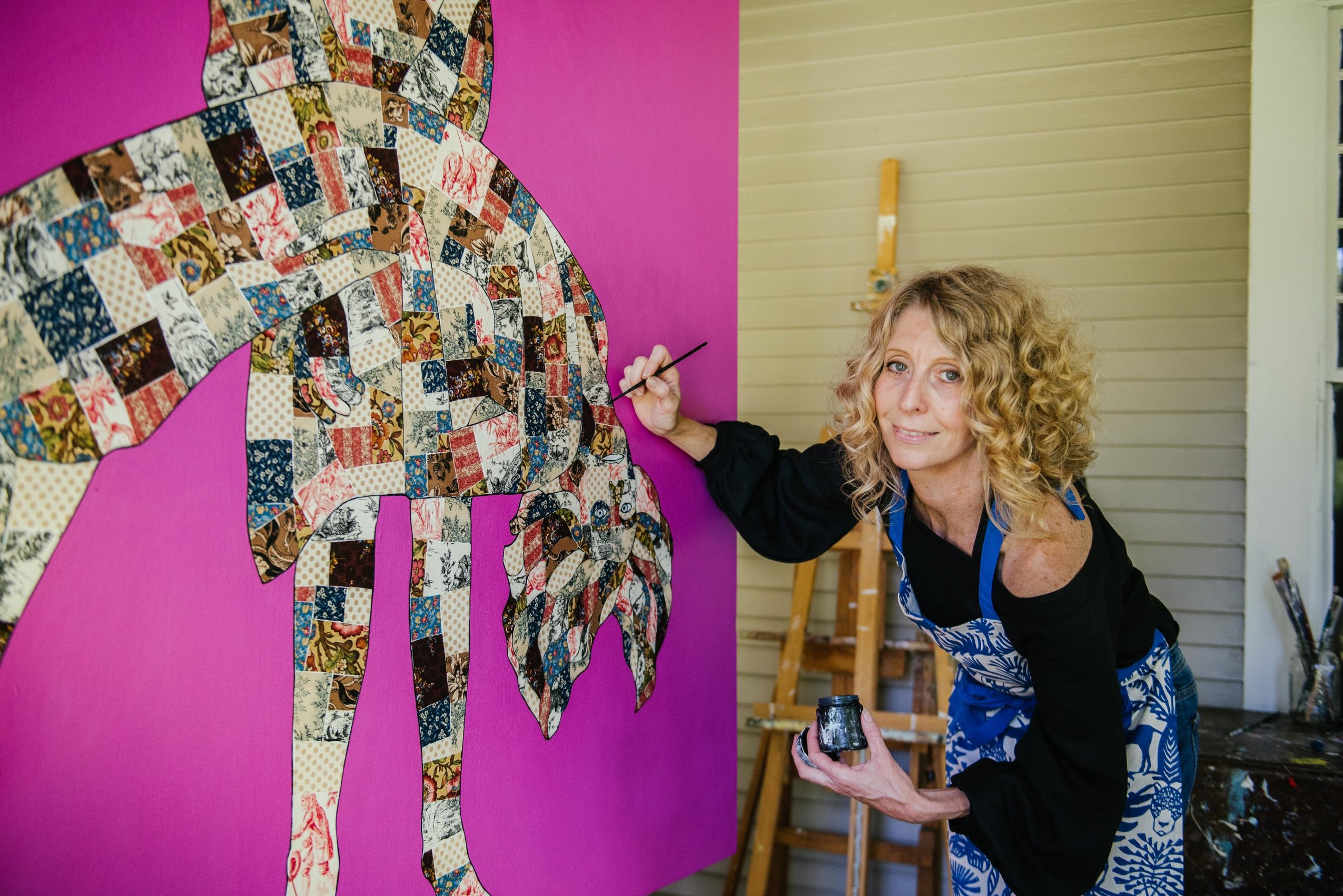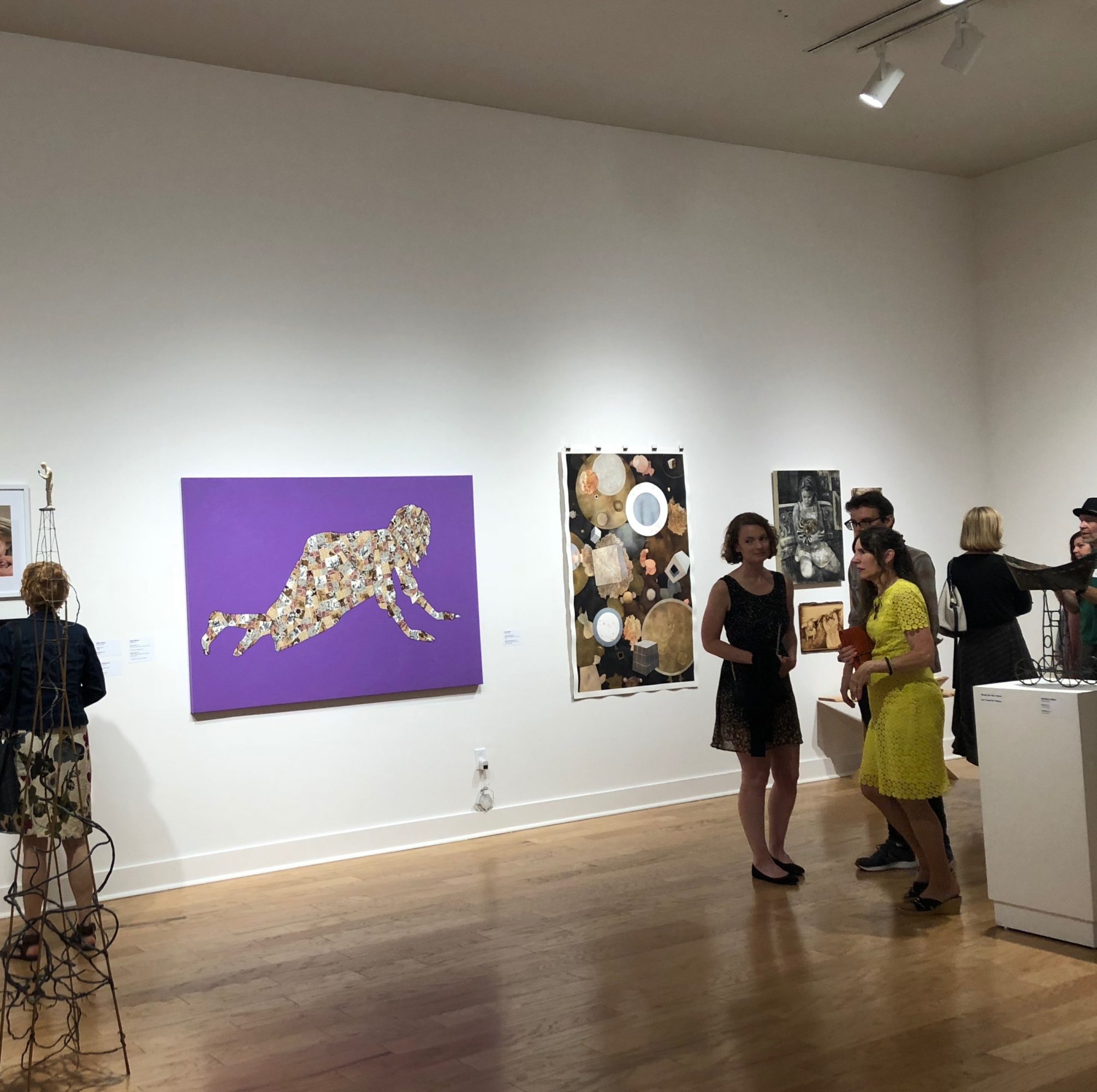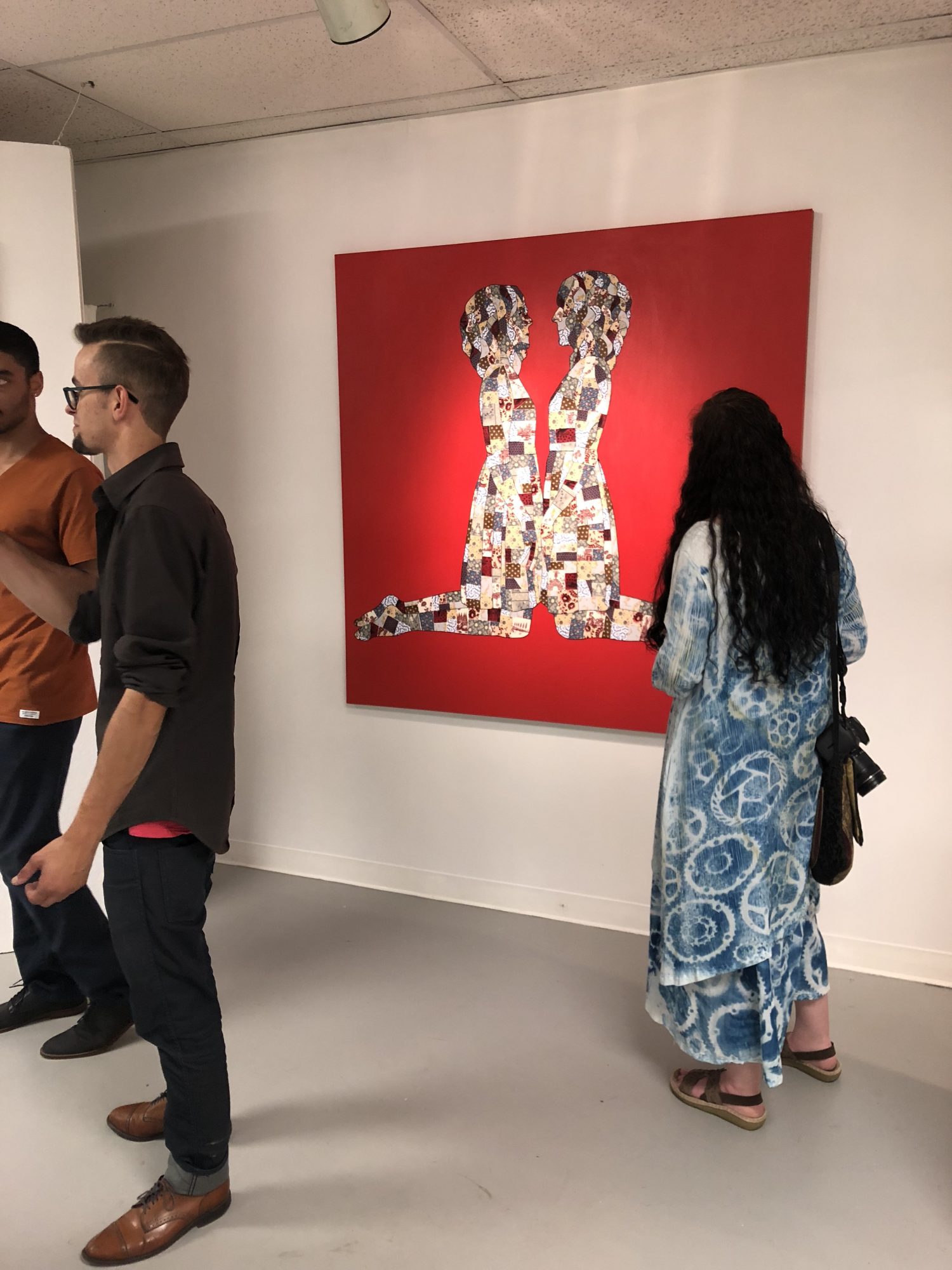 Image Credit:
Studio shots: Rachel Elliott
Full painting only: Kevin Downey
Getting in touch: BostonVoyager is built on recommendations from the community; it's how we uncover hidden gems, so if you know someone who deserves recognition please let us know here.