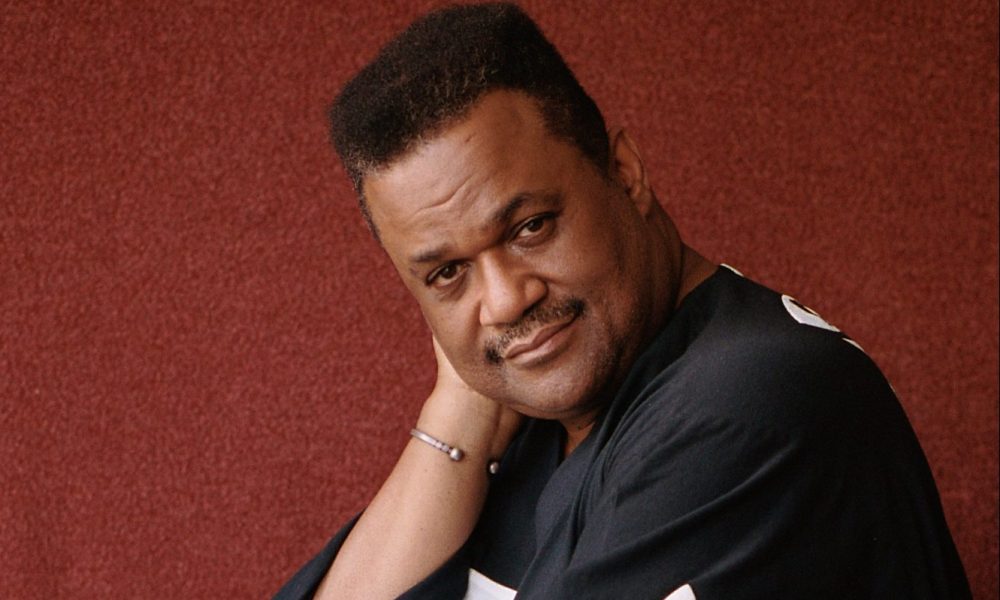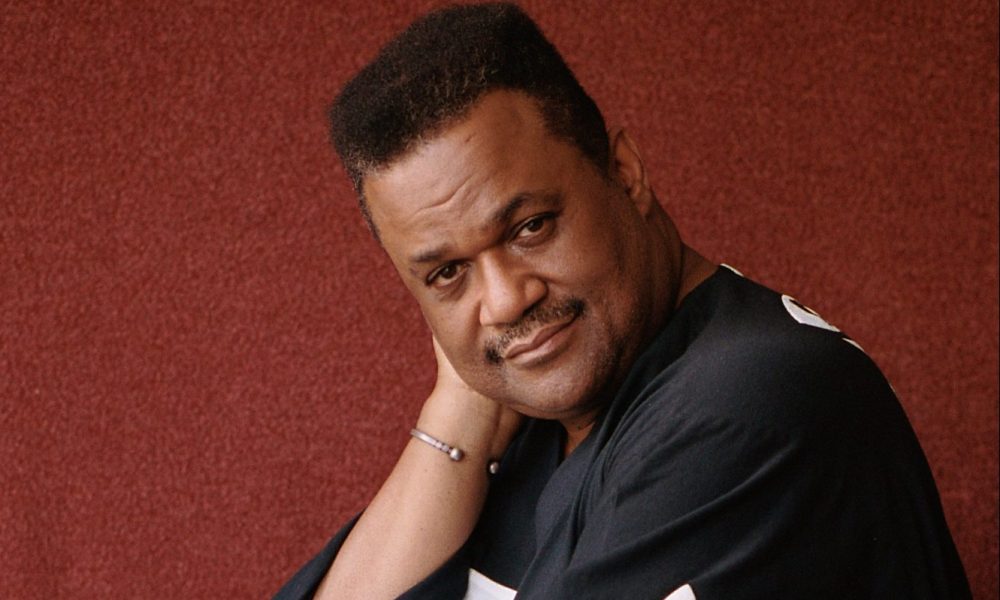 Today we'd like to introduce you to Lawrence "Larry" Watson.
Lawrence was born at Cumberland Hospital in Brooklyn New York, he was the firstborn son of Elonzo Watson and Thelma Blair natives of Bennettsville South Carolina relocated to the Bedford & Stuyvesant in the 1950's and raised three sons, (Lawrence, Caesar, and Elonzo jr). He attended the public schools P.S 54, 304, 59 and Thomas Jefferson High School. While in High School he seriously started to pursue his musical interest. He was admitted to a special High School program for promising Black students called College Discovery. The sole goal of the program was to increase the number of Black students from the New York public schools entering four-year colleges. The students enrolled in the program were not allowed to participate in any sports teams of any other kind of extracurricular activities.
Larry would return to the Black Baptist Church and gain great inspiration from the daughter of the Pastor Reverend Curtis Chambers. His daughter Mae Chambers remains one of the great musical influences in his life. Hearing her soar on songs like " I'd trade a lifetime," and "The Blood of Jesus" and many standard spirituals and gospel songs made him realize his calling. This would also be his first encounter with Motown Music and Mr. Berry Gordy. He graduated in 1970 from Thomas Jefferson High School and attended the State University at Oswego. While at Oswego, he blossomed as a musician, activist and layman historian. He majored in Secondary Education and History and founded Uhuru Sasa, a black newspaper within the college newspaper, The Oswegonian. He wrote a weekly column and often wrote under pseudonyms in order that the paper would be published each week giving the impression that several black students were exercising their vocal advocacy through the written word.
It was at Oswego, Larry would meet Dr. Arthur Gittlen, a Jewish faculty member who had spent a great deal of time working with gangs in Harlem. GIttlen, Jewish man married to a Black Puerto Rican woman introduced Watson to the writings of Baldwin, Malcolm X, Dubois, Dunbar, Woodson McKay, Wright and Ellison. Gittlen, a white man modeled his behavior after Malcolm X. He would have the greatest influence on his training as a student of history and activist. One night his college roommate begged him to take him to GIttlen's house for an introduction. Gittlen scolded him for bringing a white man to his house that had not been screened. This led to a major argument between Larry and Gittlen. GIttlen explained that his home was the only place his interracial children could feel comfortable without the glare of Whites. He only allowed Whites in his home that had addressed their racism. That roommate was the comedian Jerry Seinfeld. The meeting that evening prompted Gittlen to indict Seinfeld as a "Jew playing it safe."
This encounter compelled Seinfeld's to withdraw from Oswego, pack up his little Blue fiat and drive across country to pursue his career as a comedian. He went on to pursue a graduate terminal masters degree at Cornell University and studied under Dr. John Henrik Clarke, one of the founders of Black Studies in America, Dr. Yosef ben Jochannan, the country's leading Black Egyptologist, Dr. James Turner, Dr. Robert Harris, Dr. Rose Ann Pope Bell, Dr. Ron Bailey, Dr. Manning Marable, and a host of other notable Black scholars. He would be the first scholar to do a serious study on the life and writings of Joel Augustus Rogers, considered by many to be the Founder of Black Studies and the self-published author of numerous books and articles on the African in the Diaspora. He received a Masters of Professional Studies from the Africana Studies and Research Center from Cornell University in 1977-78.
Later he would pursue a certificate in educational management from the School of Education at Harvard University and devote his life to teaching and activist musical performance. Upon graduation from Oswego, in 1974, his first professional appointment was as a social studies/history teacher at the Osborne School at the Auburn Correctional Facility in Auburn New York. This was one of the worst prisons in the New York State system. There he would meet H Rap Brown and many other political prisoners. He would hear about mysterious murders of inmates, fires in the facility, where men burned to death clutching prison bars because the equipment was so old, hoses could not reach the cell in time to save lives. Larry experienced first hand at 21 what harassment and racism looked and felt like being one of two Black male teachers in the school. The other was one of his mentor Mr. Hinton a powerful man with no arms who dedicated his life to working with these inmates.
H. Rap Brown incarcerated at Auburn, would not speak to him or sit in his classes, convinced Larry must be an agent of the state if he had secured such a teaching post in a State prison. Years later, he would meet H Rap Brown at Cornell University and set the record straight. In 1977, he was appointed as the first African American administrative dean in the College of Arts and Sciences at Cornell University. He would eventually serve as Chair of the department, Dean for the Senior Class and the Pre Law Advisor. In 1981, he was appointed as assistant to the Vice President for Campus Affairs. In this capacity, he worked closely with the Presidents office on the first unionization effort at an Ivy Leagues institution, and every aspect of campus affairs for undergraduate students. A Jewish man, William Gurowitz, the Vice President for Campus Affairs, once again mentored him.
In 1983, he was elected on a "write-in campaign" and served as a member of the Board of Education in Ithaca New York. The election orchestrated by Ithaca School teachers dissatisfied with the City's negotiation with the Teachers union organized feminist, Gays, and the Black community and two candidates were elected and unseated the Chairman of the Board of Education. In 1984, he was appointed as the first academic administrative dean at Harvard University. He oversaw the academic administrative activities of the departments of architecture, landscape architecture, and urban planning and design, writing all the tenure review cases between 1984 and 1989. During these years he served with legal scholar Derrick Bell as the Co-Chair of the Association of Black Faculty and Administrators at Harvard University and co-authored "The Final Report." a powerfully written by Professor Derrick Bell Derrick. It was a commentary on Harvard University's lack of progress in appointing Black professors to tenure positions. His activist work would be chronicled in several of Derrick Bells' publications.
In 1993 he was appointed as Director of Faculty Development and Diversity at the Noble and Greenough School, one of the most exclusive independent High Schools in the United States. In 1994, he was appointed as an adjunct professor at Boston College, and associate professor at The Art Institute of Boston at Lesley University and The Berklee College of Music. He also served for two years at Springfield Colleges' school of Human Services. Eventually, he would receive a full-time appointment at Berklee College of Music and resign his position at the other educational institutions. He continues to serve as a professor of Ensemble at Berklee College of Music in the Performance Department. He started his professional music career in 1975 in Ithaca New York while he was pursuing his graduate work. He played pizza parlors, bars, Venison parties, conferences, Ski resorts and Night Clubs.
He was one of the organizers of the first Ithaca Music Festival, he introduced many of the original members of the New York Voices to Motown and they sang and played in his earlier bands. He sat in with Stanley Jordan when he was a street player and co-found the Festival of Black Gospel Music at Cornell University where he featured the legendary Shirley Caesar, The Barrett Sisters, The Clarke Sisters and Walter Hawkins and the Hawkins family. He was the first to hire Donny McClerkin to direct a 250 voice mass choir. Larry is a soulful messenger for the millennium has been described a modern-day Paul Robeson. As a Professor at Berklee College of Music, he teaches the History and Music of Motown, Stage Performance Technique courses, The Foundations of Singing with soul, African American Music, culture and History, private vocal instruction and a freshman seminar on Creativity, Inquiry and Music. He is also the Resident Artist at the Charles Hamilton Houston Institute of Race and Justice. In that capacity, he provides music to complement the various conferences and seminars sponsored by the Institute.
Kay Bourne music critic for the Bay State Banner writes: "This powerful baritone, who easily swoops up to the tenor range, sings with a groovy beat lyrics that convey messages smoothly delivered yet relevant to the Black cause. He is the respected inheritor of the Great Black Music tradition of blues, jazz and gospel, but his own man too." Larry has been a special guest with billing on concerts with Al Green, Smokey Robinson, Oleta Adams, Little Richard, Gladys Knight, The Neville Brothers, Tata Vega, Jean Carne, and The Boston Pop Orchestra. He has also been the soloist at several events honoring three Supreme Court Justices, President Nelson Mandela, Secretary of State Hillary Clinton, The Honorable Reverend Desmond Tutu, Mr. Harry Belafonte, Berry Gordy and President Barack Obama. Larry celebrates thirty-five years of performing throughout the New England areas and around the world. He has traveled to Singapore and Malaysia delivering his own special brand of holiday music.
In a return engagement to Shanghai, China, he wowed the Chinese people as a lead male vocalist in a concert entitled "The American Songbook". He was the featured artist in the annual Passion Caribe Dance and Music Festival in Barranquilla, Columbia in South America. He also spent two seasons as a judge on the Boston WGBH television show Sing That Thing! In 2018, SaveOurSelves Productions and Consulting will concentrate its musical and educational efforts in China. In addition, SOSP will commence a world tour built to cultivate musical relationships internationally. Larry is in the final stages of his long-awaited book of original music and all-time classic standards. The book, entitled "H.E.M.", focuses on what he refers to as "Highly Emotional Music". In addition, the book offers the audience thirty-three classic songs, illustrated by young artists of color. All of the illustrations in the book visually capture the intention of the songs. H.E.M. is an insightful look at the social history of people of African descent through their popular musical forms.
Being a master teacher, he has used this opportunity to highlight the often-overlooked young talent in America and continue the long legacy of collaboration between visual and musical artists in the Black community. The book will be available in Mandarin and Spanish in 2018. The book will eventually become the textbook of choice for several music programs around the globe. His fourth studio recording is available for purchase. "Prescriptions" consist of many of the songs he has sung over the year that have worked as "medicine." These elixirs can be used to chronicle and comprehend the current disorderly and turbulent situation in America, as well as challenging times in our lives. Larry is a soulful messenger—a modern-day Paul Robeson. For two-three years, he served as Voice Faculty and Performance Ensemble teacher at Berklee College of Music. For fifteen years, he served the Resident Artist at the Charles Hamilton Houston Institute for Race and Justice at the Harvard Law School.
At Berklee College, he teaches official Motown Ensemble, Stage Performance Technique, Foundations of Singing with Soul, the required History, Culture and Music of African Americans, private voice instruction, and a series of directed studies on Jazz, Blues, Rhythm Music, Soul, Contemporary Pop, Black Art songs and American Gospel music. Mr. Berry Gordy, Founder of the Motown Record Company, the most successful record company of the 20th Century delivered the ultimate summation: "First, I want to say that as great at Motown was if we had had Larry (thunderous applause). It would have been even better…. it would have been amazing, he was incredible, his rhythm … we would have been off the charts if he would have been there." Kay Bourne, the veteran emeritus music critic for the Bay State Banner, wrote: "This powerful baritone, who easily swoops up to the tenor range, sings with a groovy beat lyrics that convey messages smoothly delivered yet relevant to the Black cause. He is the respected inheritor of the Great Black Music tradition of blues, jazz and gospel, but his own man too."
Lawrence has been a special guest soloist, opening for artists like Al Green, Smokey Robinson, Oleta Adams, Little Richard, Gladys Knight, The Neville Brothers, Tata Vega, Jean Carne, and The Boston Pops Orchestra. He has also sung for President Nelson Mandela, the Honorable Reverend Desmond Tutu, the Joint Chiefs of Staff, Secretary of State Colin Powell, Secretary of State Hillary Clinton, three Supreme Court Justices (Sandra Day O'Connor, Stephen Breyer, and Elena Kagan), and President Barack Obama.
Has it been a smooth road?
As an assertive, multi-talented middle-aged African American male, Watson has struggled to gain the respect and credit for his creative work, track record as a teacher and leadership. This is not particular to him but any African American who dares to articulate a commitment to communities of Color and the ongoing struggle for social justice.
Watson has had access to some of the most powerful educational institutions in America and I have been given the great opportunity of performing at some of the incredible historical events throughout The New England area and internationally, there is a tendency for comfortability in the workplace to quickly transition to disrespect and worse.
The most challenging struggle has been maintaining integrity as he pursues his professional goals and aspirations. Being forced to speak out on injustices has to lead to my being an outcast from many the circles that may have lead to greater and faster growth of SaveOurSelves Productions.
The backlash and escalation of institutional racism after the election of President Obama has had a deleterious impact on many African American professionals who have elected to speak out in the workplace and throughout the country. SaveOurSelves Production is fully committed to empowering disenfranchised communities of color who continue to be silenced and their children and community suffer. The motto of the company "If we don't SaveOurSelves no one else will" is more prevalent today than ever.
So let's switch gears a bit and go into the SaveOurSelves Productions LLC story. Tell us more about the business.
MUSIC ARTISTSCOACHING:
SaveOurSelves is in constant negotiations with some of the most competitive and professional musicians in the Country. Watson has trained three generations of musicians and many of them continue to work for him. We are not limited to the New England area of the United States and are always willing to travel to meet the needs of a client.
VOICE TRAINING:
Professor Watson has taught private voice lessons and been a vocal coach for over twenty-five years. He is sought after by many seasoned singers to aid them in assembling working musicians, coaching on the maintenance of their vocal instruments, and performing a stellar musical production.
SEMINARS:
SaveOurSelves Productions enrolls many musicians in the various seminars to help artists develop greater professionalism. Watson is currently working on an expanded series of workshops dealing with various topics impacting our urban communities in the United States and peoples of African Descent around the world.
PUBLISHING:
SaveOurSelves Productions is a self -publishing company. We have produced three successful CDs for Lawrence "Larry" Watson. In 2018 there will be a full distribution of a new book, "H.E.M. Highly Emotional Music", a three-act play entitled, "Still on the Journey", as well as the continued work of publishing numerous projects with original SOSP artist compositions.
MUSIC PRODUCTION:
SaveOurSelves works with a myriad of very successful producers on the East and West Coast. We also have affiliations throughout Europe, Asia, Latin America Caribbean Canada, and West/East Africa. We can act as a clearance house or liaison in assisting you in identifying a professional who can best suit your professional needs. We are expanding our services and expecting to publicly release five CD'S for up and coming new artists.
SaveOurSelves advisors are available to work with individual artists to assist them in garnering promotional material for their various musical projects. This can include but is not limited to, mass distributions relationships, as well as developing marketing strategies with your musical field.
SOSP ELDERS AND ADVISORS:
Jane Fondon (CEO of Unity First INC, and Director of Marketing and Bookings), Alvin Foster (Executive Director, Principal Conductor, and Resident Artist), Desmond Scaife Jr. (Musical Director, Vocal contractor, and Resident Artist) Special Assistant to Mr. Watson and Resident Artist, Hunter LaMar Writer, Director of Outreach programs
Shirley Harrell, Darren Lussier (Sound Stage and Lighting Director), Xi Zhao,"Charlie" (Executive Manager, International Markets,"China"), Jesse Fontain (Road Manager and Logistics, Resident Artist, J.J Onyx (Director of Photography), Bonnie Berry-Lamons (Attorney and Legal Affairs), Tom Fondon (CEO of Unity First INC, and Director of Marketing and Bookings)
Gregory Dunmore (National Press advisor to Mr. Watson), Mary Bertin (Advisor and Spokesperson), Carl Stover (Assistant Road Manager, Resident Artist), Lucas Bun (Resident Artist), Alan Abrahams (Executive Record Producer Advisor to Mr. Watson), Zakiya Alake (Community Outreach Resident Artist), Ms. Stephanie Dawson (Retired General and advisor to Mr. Watson), Dr. Jonathan Lightfoot (Educational Workshops and Advisor to Mr. Watson), Dr. Lloyd Sheldon Johnson (Education and Theatre, Advisor to Mr Watson
Clef nite (Musician, Production Engineer and Manager of Websites), Janice Pandervis (Senior Vocal Coach, Resident Artist and Advisor to Mr Watson), Akili Haynes (Musician, Dancer and Resident Artist).
OUR ADDRESS
P.O Box 302438 Jamaica Plain. MA 02130
Email: contactus@saveourselvesproductions.com
Tel: 617-825-9600
How do you think the industry will change over the next decade?
The Music Industry in America has transitioned and now it is imperative that an intergenerational group of artists, businesspeople, and activists create a new industry that honors the role music plays in preserving human and civil rights and creating new innovative musical platforms for the next generation of artists.
Watson sees SaveOurSelves Productions and possibly the Motown Music of the 21 Century. The focus will be international with great focus and emphasis on China, Latin America and Africa.
Contact Info: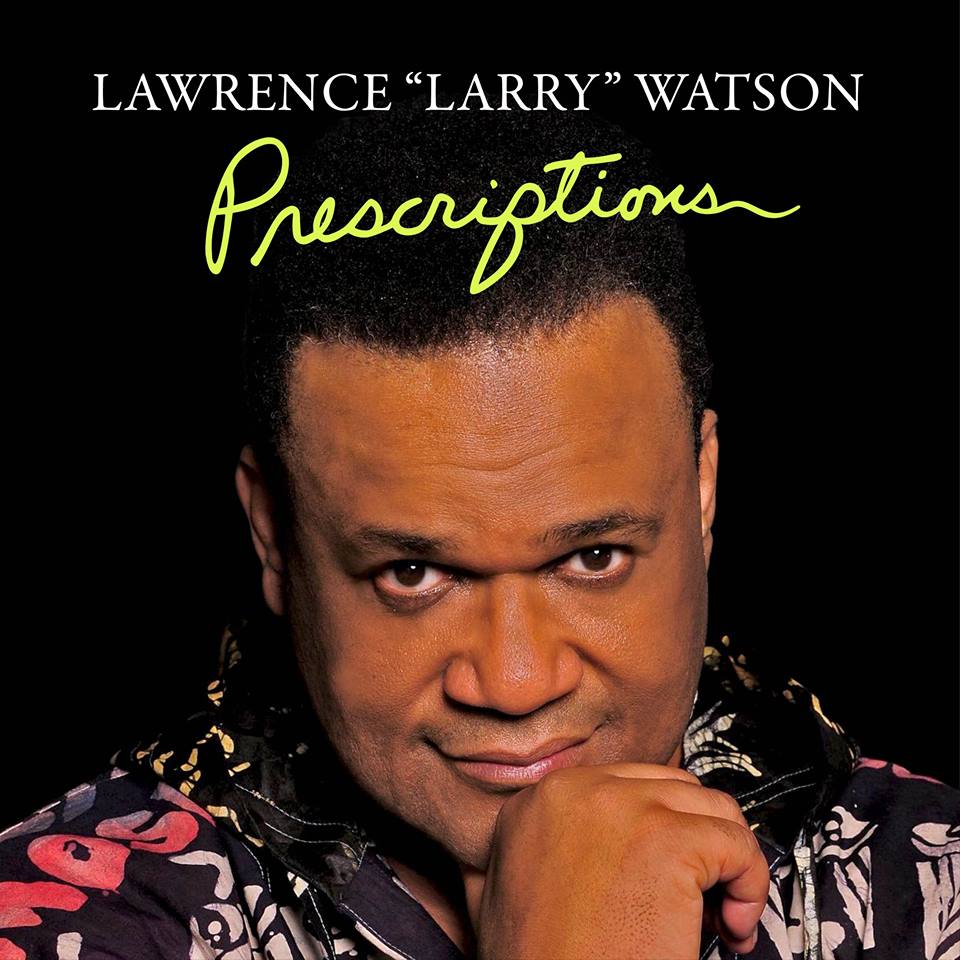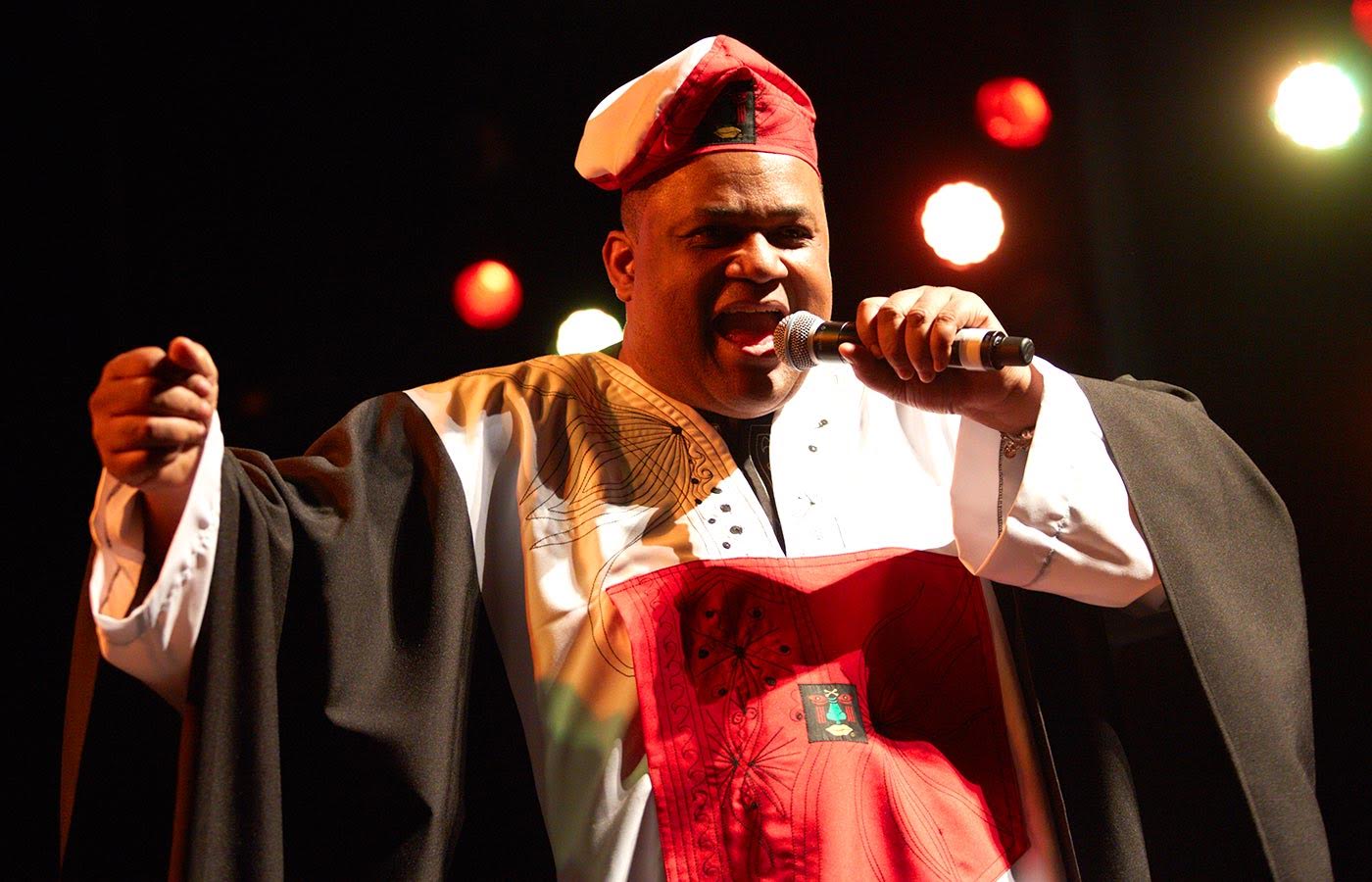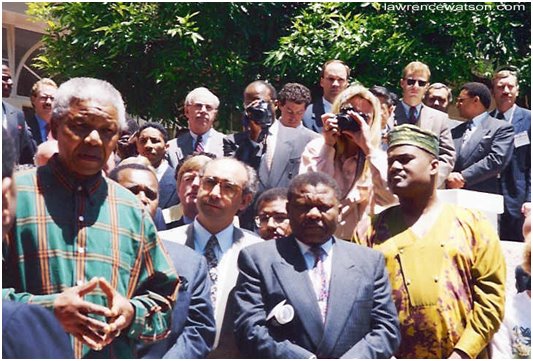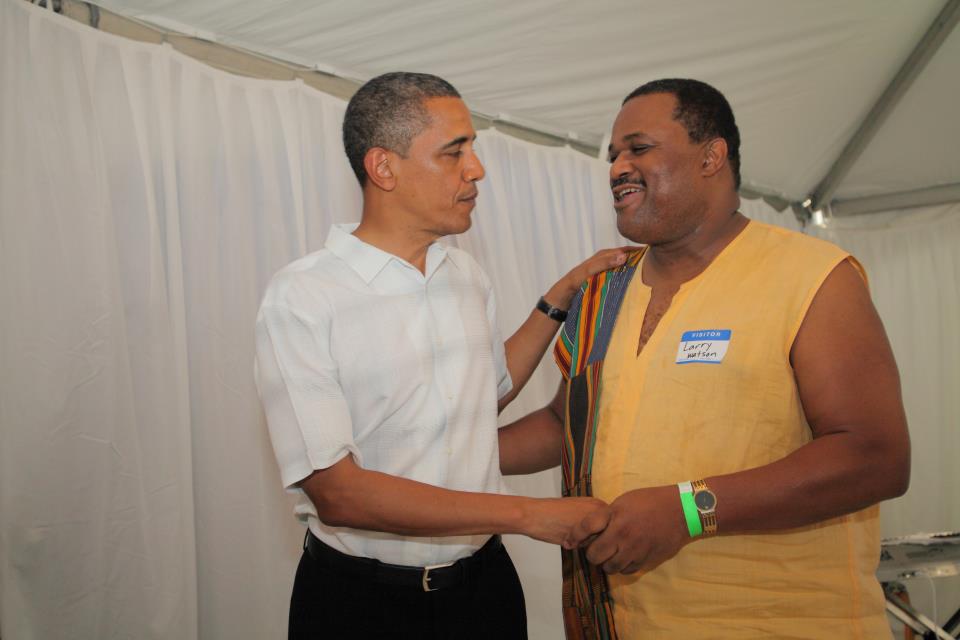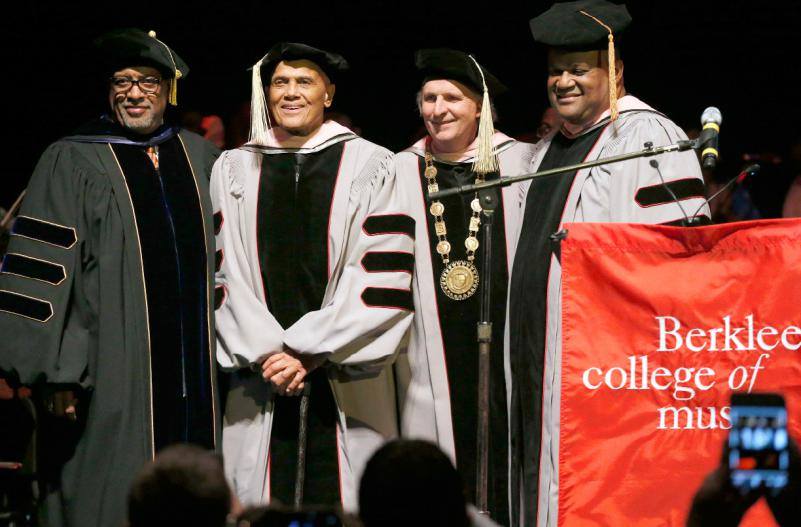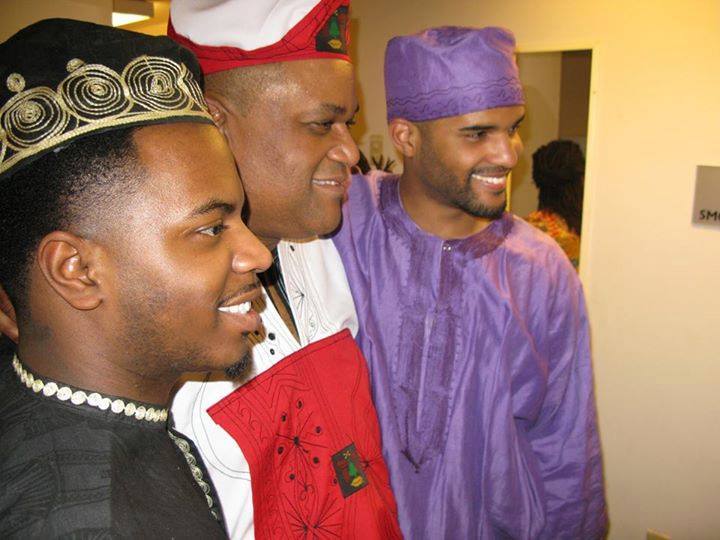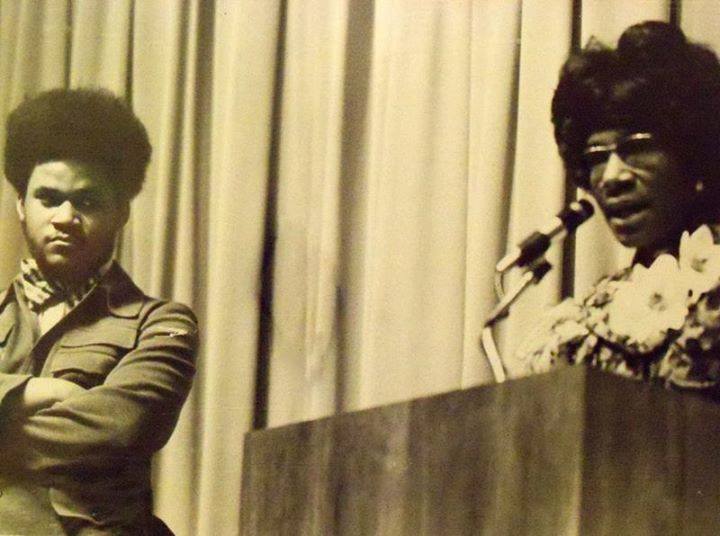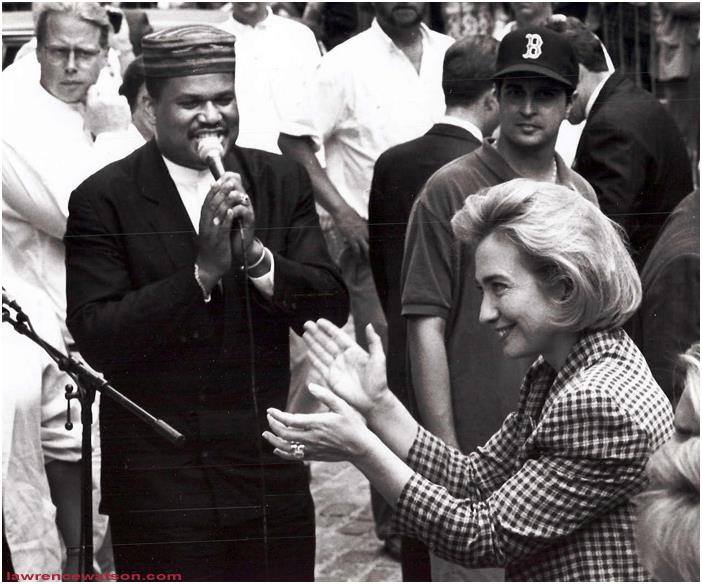 Getting in touch: BostonVoyager is built on recommendations from the community; it's how we uncover hidden gems, so if you know someone who deserves recognition please let us know here.