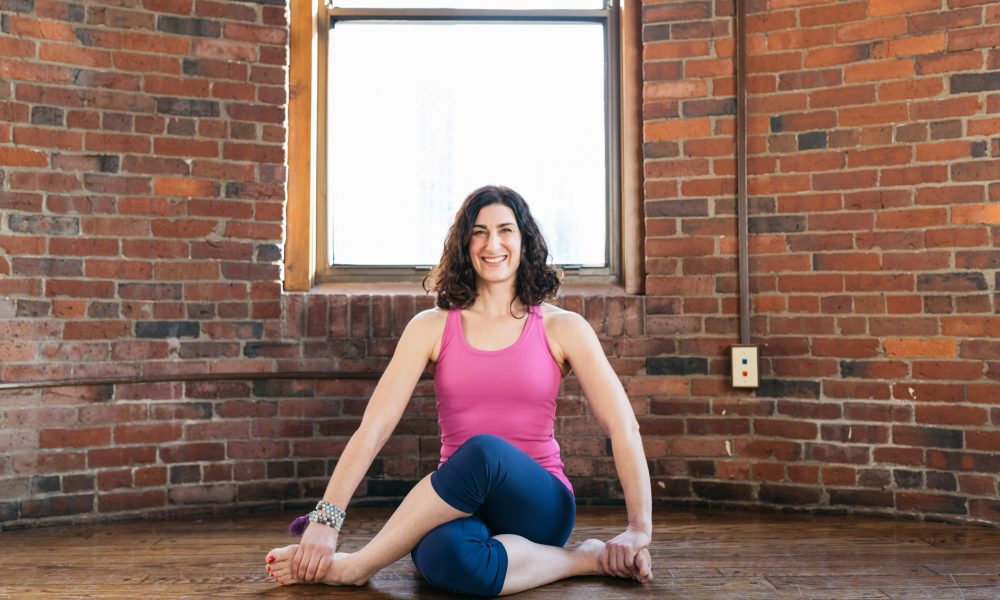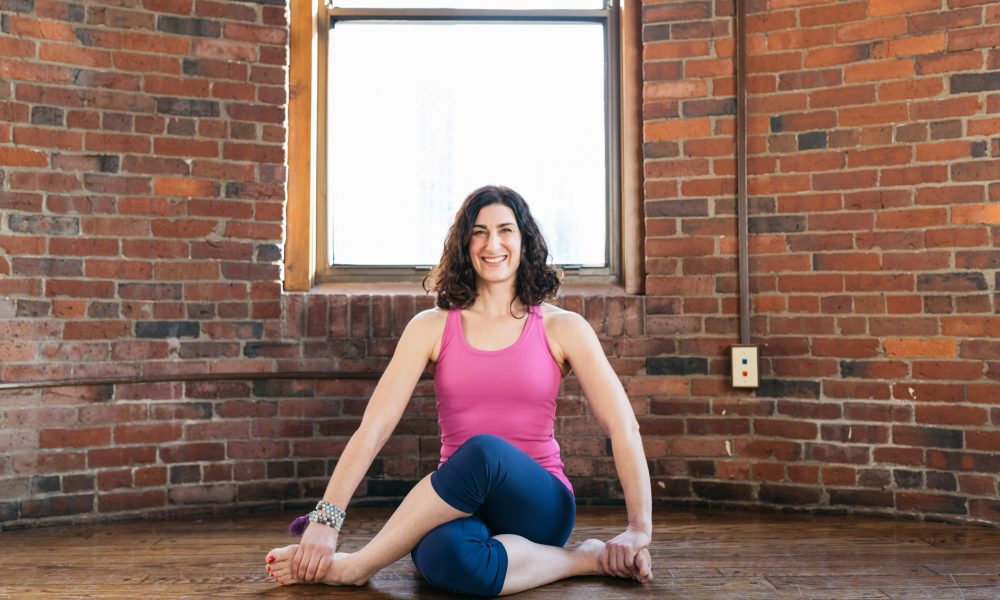 Today we'd like to introduce you to Lauren D'Angelo.
Thanks for sharing your story with us Lauren. So, let's start at the beginning and we can move on from there.
I found yoga through running. I have been an avid runner since I was a sophomore in college when I picked it up from dealing with a short bought of insomnia. After I trained and ran the Boston Marathon in 2007 I needed something different. I still remember my first yoga class, Baptiste, Brookline. After that first class, I was hooked. It became a way of life for me, I went every week, with friends, we called it "yoga and sushi" night.
From there, I wanted to share! I became certified, just my first 100 hours of Baptiste, but quickly was recruited to take a 300-hour teacher training with Chanel Luck, Radiant Yoga, and then I eventually went back and did 200 hours with Core Power Yoga.
I consider myself one of the luckiest people I know, because I by happenstance I ended up with such an array of a foundation of training to build on. Radiant Yoga is built on Shiva Rea's teachings, very fluid and airy, and yet, Core Power and Baptiste is very grounding, and rooting. With these two different backgrounds, I fall in love with how creative I can be on my mat, and it just sparks such passion for me. I just want to share, and share, and learn and share some more!
So in the last few months, I started Lola Yoga. Here I communicate my weekly schedule, workshops, and in recent months I have begun writing, and I share some of my writings on my site. It is just the beginning for me, my goal is to teach on larger platforms, like conferences, workshops, and festivals.
Overall, has the road been relatively smooth? If not, what were some of the struggles along the way?
Ha! There have been potholes, flat tires, broken down cars, car accidents, and wrong turns – many of them! But, I think that there is a song that goes "God bless the broken road that led me straight…..". Someone was actually just asking me the other day "how do you stay true to who you are in the yoga community?"
You have to find it, you have to search, you have to dig, you have to make the wrong turns and take the detours, it is the only way that you will know when you have found your right road!
I actually owned a studio a long time ago, thought it was absolutely the right road for me, and I learned, it wasn't. I've learned in the last year or so to accept that I am a free-spirit, and I have tried really hard to embrace it. I like change, I like to learn, I ask a lot of questions, I am always curious, and I have a lot of energy. I love to travel, new experiences are what inspires me.
I've moved across the country and back again, California to Baltimore to be exact, only to end right back here, in Boston, and now, I won't ever leave. They weren't the right fit, and it was hard to pick up, and move, and move, and move…. chaotic time for sure, I learned through it all though.
There was a reason for it though, my practice grew so much when I lived in California! I had amazing teachers, I fell in love all over again with the practice, Baltimore taught me a lot too, having grown up in a very rural part of Long Island, it was so good for me to be in a diverse city, even if it was for a short time. I dont feel sheltered, I feel that even though I grew up in this small, little beachside town, I have explored and learned. This transition was not always easy, but I have no regrets, at all.
My personal life has had struggles too, I think of the change that has occured in my life and at times how it has felt, and even though I have lost people along the way, and there have been perceptions built, I have learned so much, about forgiveness, laughter, and staying open.
Also, I've learned through these different phases and seasons in my life that traveling, spending time in nature, laughing (my favorite), and riding the ebb and flow of it all, that is what it is all about! The challenges are meant to change you, stay open to them.
So yea, there have been struggles, I guess you could call them that, I like to think of them as learning experiences that have cracked me open so that I can understand myself more. When we learn who we are, we can connect with others better, I am convinced of it. The greatest gift you can give to others is becoming intimately connected with who you are, and just love the crap out of yourself! Only then can you show others your true self.
Alright – so let's talk business. Tell us about Lola Yoga – what should we know?
Lola Yoga is still in its infancy, it is exciting!
I'm proud that Lola Yoga is about community. I'm able with the blessing of the studios that I teach at, to communicate where I will be holding my offerings, including my weekly schedule, and my workshops. I have an enormous amount of respect for studio owners, I know that they understand that there is a larger force, especially here in Boston, that pulls together this yoga community, no matter where the location, it is pretty cool to watch!
In addition, in recent years, essential oils, have become a way of life for me, just like yoga and running. I have also been writing a lot lately, and I love it! I believe in health and wellness as a way of life, I think at times it can be overwhelming with the "where do I start?" Through Lola Yoga, I want to be relatable to others, making this way of life accessible, in small, bite-size steps.
With the gifts that I have been given in this life, I want to give back. I believe in lending a hand, it is through the helping and assisting of others that we really find out who we are.
We are all connected, we are all one, I want this to be my legacy. This is why I participate in Yoga Reaches Out, and I have trained and run the NYC marathon and the Chicago marathon for One Mission.
I plan on continuing to give back, Lola Yoga is another way for me to do this.
Through this platform, I want to connect with as many people as I can, I want to know how I can help! My ultimate vision and goal for myself is to make this way of life accessible, and of course, all the while, keeping a light heart!
Any shoutouts? Who else deserves credit in this story – who has played a meaningful role?
WOW, I have SO many!!
My teachers and coaches throughout my entire life, through sports and academia.
My yoga teachers, Chanel Luck, Bonnie Argo, Robert Sidoti, Betty Riaz, Kevan Gale and SO many more!!
Jen Palmer, owner of Universal Power Yoga, Betty Riaz and Kevan Gale, owners of Stil Studio – they support me and work with me, and I have been truly honored to be part of their communities.
Universal Power Yoga, SheBreathes Balance and Wellness Studio, Shanti Yoga, Chakra Power Yoga, Wicked Om Yoga, Harmony Yoga School, Down Under Yoga – all local studios/businesses that welcome me with open arms, and I bow to.
A huge thank you to Sarah Gardner and Yoga Reaches Out .
I'm thankful for my family for supporting and providing inspiration and everyone who has helped me launch Lola Yoga.
Contact Info: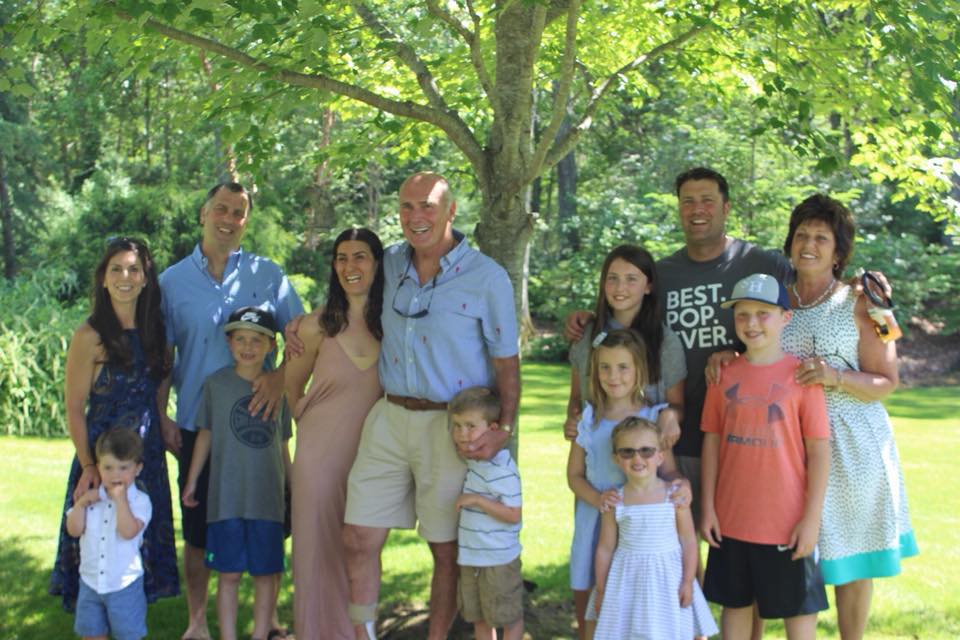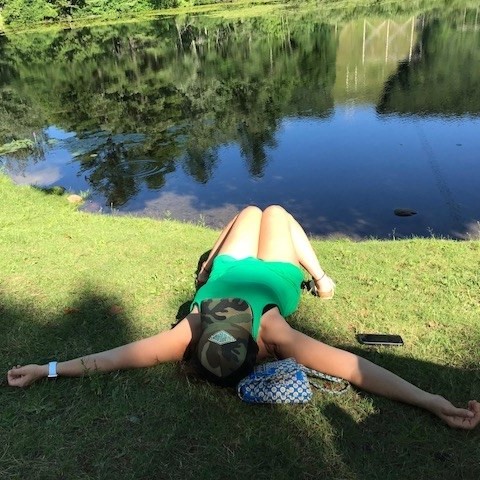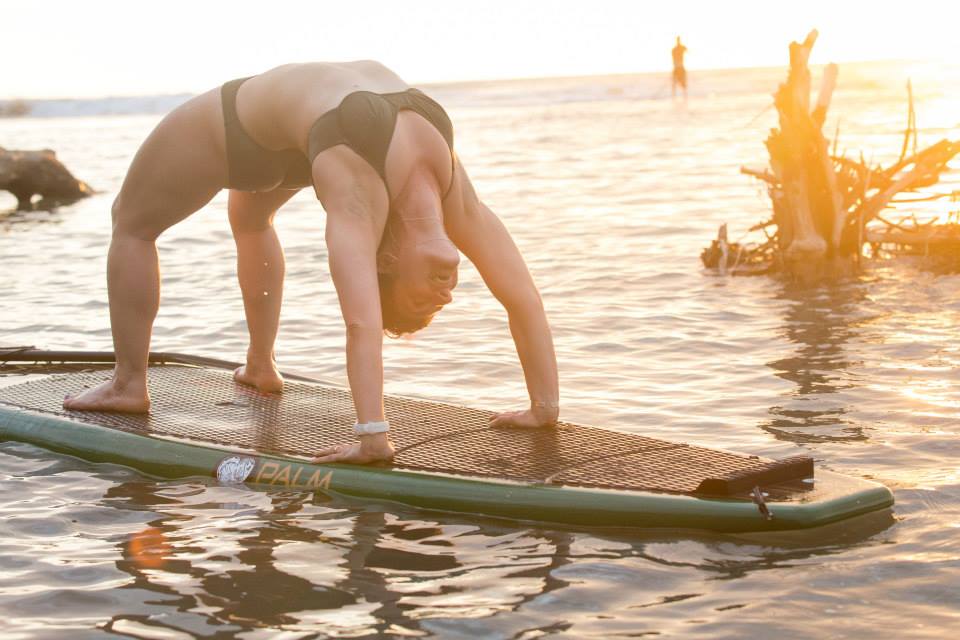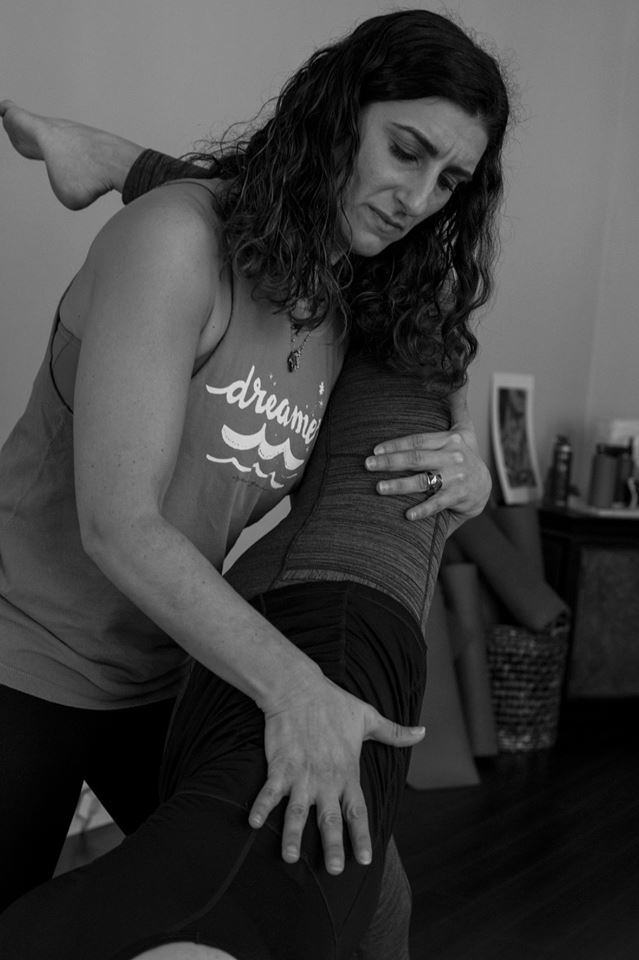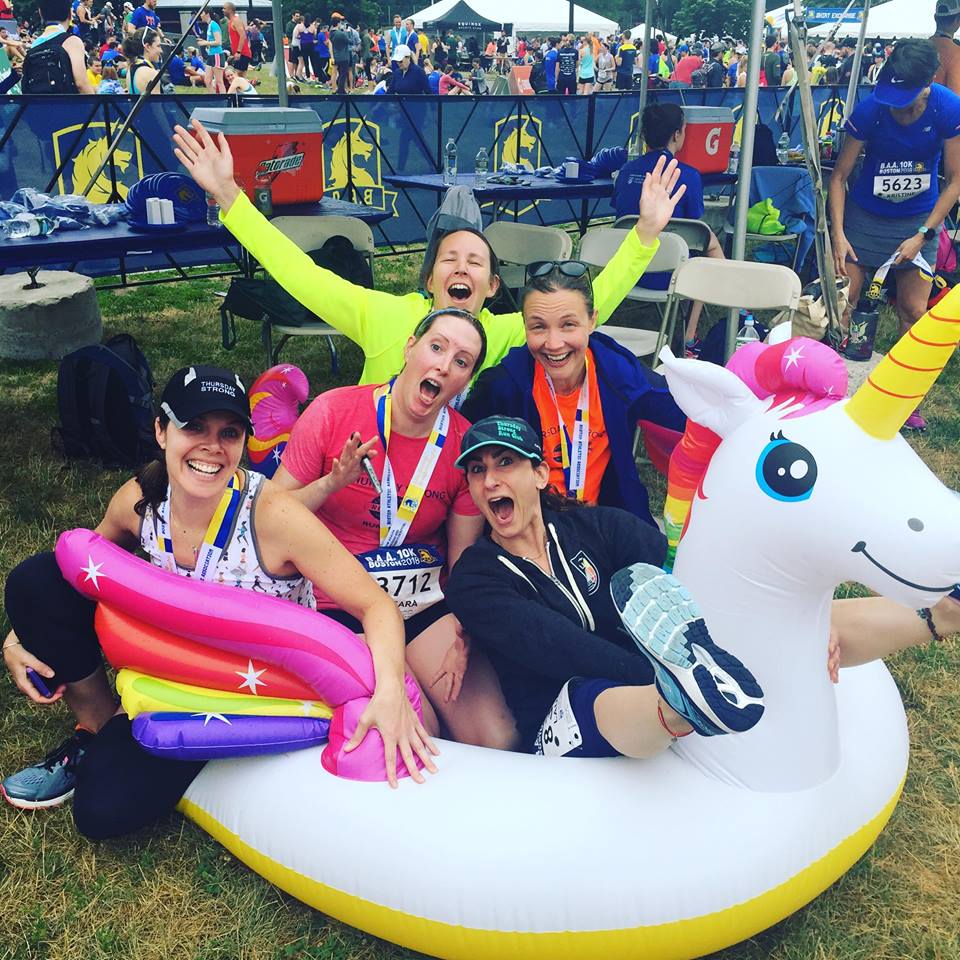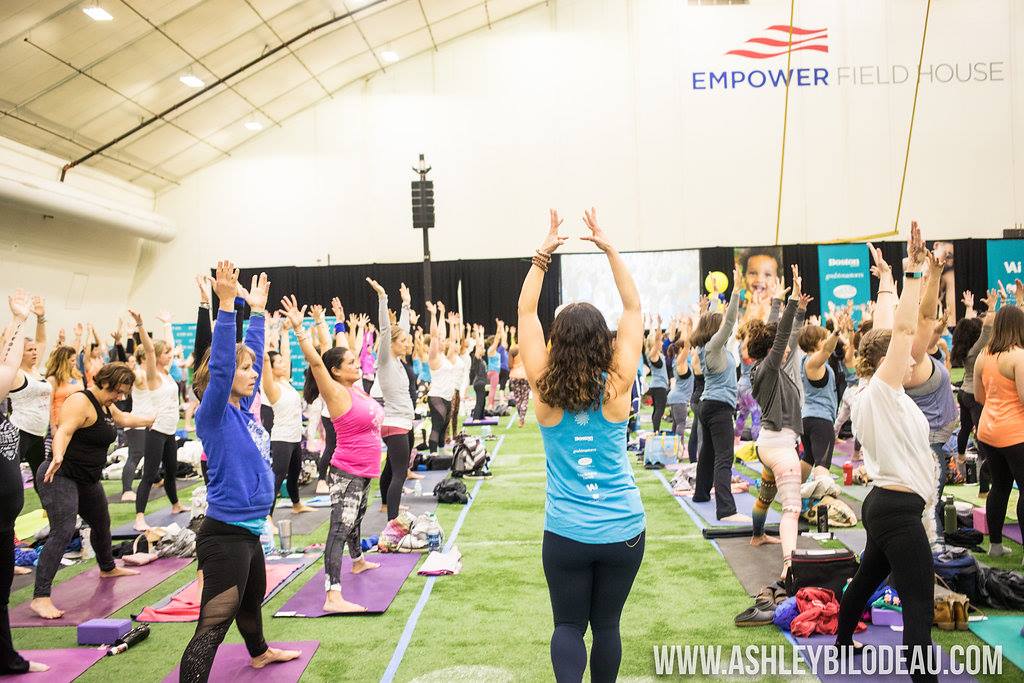 Image Credit:
Tracy Rodriguez Photography, Ashley Bilodeau Photography
Getting in touch: BostonVoyager is built on recommendations from the community; it's how we uncover hidden gems, so if you know someone who deserves recognition please let us know here.