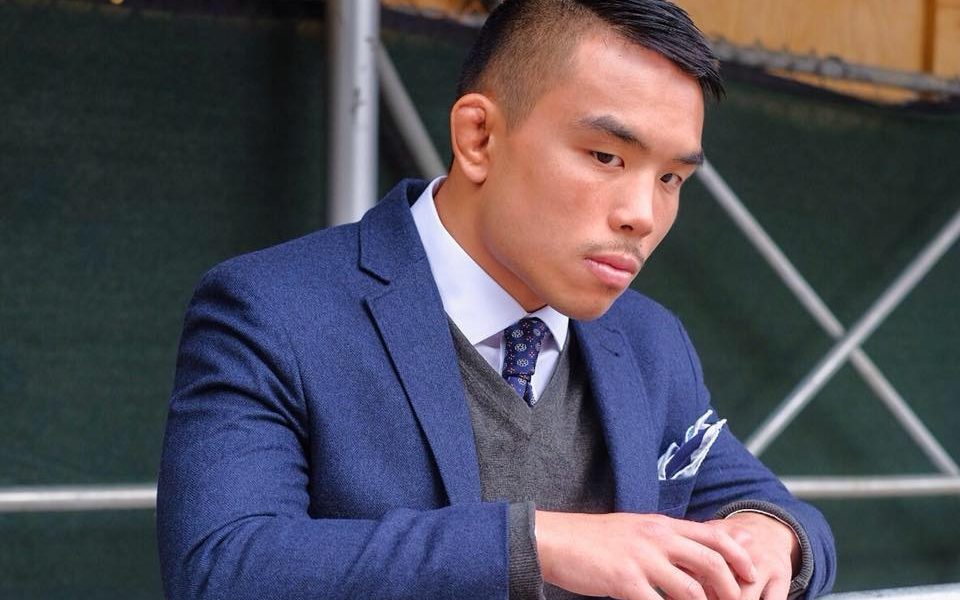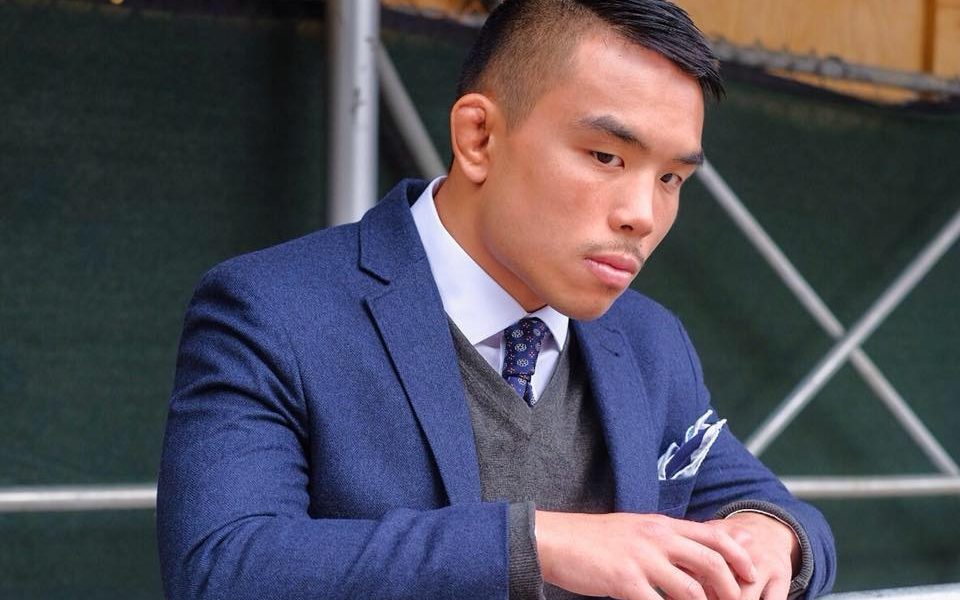 Today we'd like to introduce you to Kin Moy.
Thanks for sharing your story with us Kin . So, let's start at the beginning and we can move on from there.
One of my longtime friends for whom I'd made a custom button-down shirt came up to me yesterday and proclaimed "Kin, of all the things you'd grow up to do, I never thought it would be this."
My road to becoming a personal stylist and made-to-measure clothier has been long, winding, and unexpected. Like virtually every other guy in Boston, I've had a strained relationship with style and fashion. Deep down, I've always wanted to dress better and look better, but achieving that goal has been very challenging. Especially as a shorter/broader guy, it's often felt like the game was rigged against me: aside from not knowing how to put things together, nothing EVER looked good on me or fit me well.
After a handful of attempts at "learning how to dress better" I'd written style off as something for other people. It was for those metrosexual dudes who were born with fashion sense or for rich people who could afford custom suits or something like that. Whoever style was for, it wasn't for me.
And honestly, I wasn't alone in that. I'd say that most men that I know have gone through frustration, exasperation, and eventually resigned themselves to not looking as sharp as they'd like.
While we all care about how we present ourselves deep down, it's easier to focus on what seems more attainable. For most of my life largely out of frustration towards the seemingly insurmountable challenges of "proper fit" and "color coordination" — I've lived by the mantra of "substance over style."
To this day, I still believe that results are more important than flourish; the ability to deliver matters more than looking good. In fact, my other source of income Professional MMA Fighting drives that point home by paying you literally twice as much for a match that you win than one that you lose. Looking cool affords you no bonus pay.
Yet, I've also come to realize that while style matters less than substance, it still matters. Even within the context of professional fighting, an aesthetically pleasing performance will garner fans, which will in turn render a higher base pay. When interviewing, your appearance can mean just as much as your credentials in determining whether you get the job. When you ask someone out on a date, they will assess your image long before they get to know your most charming qualities.
Suffice it to say, I eventually realized that learning to dress like a respectable adult man would be worth my time. But alas moderation isn't one of my strong points: I didn't want to settle for being "respectably dressed." I wanted my style to be impeccable, widely appreciated, and true to myself.
I strongly believe we can do pretty much anything that we set our minds to (with enough time and practice), so I spent the next 5 years feverishly studying the finer points of men's style. I read endless articles and watched countless videos about proper fit, color coordination, layering, shoe construction, dress codes, and more. I've spent ghastly portions of my paychecks trying to emulate styles I'd been intrigued by, on sampling different tailors, and generally learning how to dress by trial and error.
After half a decade, I became known as one of the most stylish men in my group of friends, and I've had many ask me to assist them in shopping or making outfits for special occasions. I was happy to oblige because I absolutely love seeing people's surprised satisfaction when they look better than they ever thought they could.
The funny thing, though, is that when I look back on all those hours studying and all that money spent… Not even a fraction of it was necessary. Or rather, it was for me, but doesn't have to be for anyone else. All the principals and details that I'd learned — if intelligently assembled and articulately conveyed could be learned in several weeks. Not half of a decade, not one year, not even 6 months. Several weeks.
Upon realizing this, I felt so much frustration toward the scattered fragments of information that I had spent so much time to decipher, yet I also knew that this was what I had to do. I had to be the one to create an easily-accessible and digestible system for men to learn how to dress themselves in a way is both well-received by the public while being a genuine expression of their personalities. And so, I did.
Now I'm on a crusade to make Boston a better dressed city one man at a time. I meet with several new clients a month to do complete wardrobe overhauls, I take some men shopping to create jaw-dropping outfits for specific events on their horizon, I help gentlemen tailor their suits for weddings, and I even measure men for custom-fitted clothes ranging from shirts to tuxedos. On top of that, I spend a lot of time writing articles for my website www.stylemeboston.net and making informational videos for my Facebook page www.facebook.com/stylemebos
Whether it's through working one-on-one with sartorially-challenged gentlemen or it's answering their questions through my web content, I'm doing all that I can to change the landscape for men: I'm not only striving to make style accessible to the public, but also to make it easy. At least, compared to the path I've traveled.
Overall, has it been relatively smooth? If not, what were some of the struggles along the way?
I suppose it's all relative. While it was quite the struggle to learn how to dress myself, it's been simple to empower other men with the knowledge and skills to craft the image they want to exude.
I think that my biggest struggle right now is "getting my name out there." With even the small number of public testimonials and "after pictures" that I have on my website understandably, many who partake in my services prefer to remain anonymous. I'd less-than-humbly proclaim that the quality of my services stand head and shoulders above my competition in Boston. Neither "Kin Moy" nor "Style Made Easy – Boston" will pop up on a google search for "Men's Wardrobe Stylists in Boston." The work always goes smoothly, the services leave everyone satisfied… I just can't serve as many people as I'd like to with such a small reach.
I've got the goods, but no one knows who I am. Yet and I'm very grateful to the staff at Boston Voyager for helping me take the next step in overcoming that challenge.
Style Made Easy – Boston – what should we know? What do you guys do best? What sets you apart from the competition?
I'm a Style Coach first and a Made-To-Measure clothier second. As a style coach I teach men how to dress themselves so that they look impressive in any setting. I empower them with a working understanding of proper fit, color coordination, navigating dress codes, shopping, tailoring, and anything else they'd need to know to construct the image they want to exude. By the end of our time together, each man is left with an interchangeable core wardrobe in which everything works with everything, and the foundation of style that is unanimously impressive while being true to their personality.
Or if they don't have the time to undergo that full process, I also have an abbreviated process for getting men looking stylish for upcoming events — like a conference, wedding, or date.
And as a Made-To-Measure clothier, I measure men for custom fitted garments such a dress shirt, trousers, chinos, sport jackets, and suits. While I do enjoy all aspects of what I do, I'm most passionate about the style coaching element. Unlike most image consultants/wardrobe stylists, I thoroughly instruct my clients on every necessary element of dressing up, so that they can be self-sufficient. I rarely have repeat business, but frequently hear back from past clients who show me great outfits they've worn to events or purchased/tailored themselves.
I'd say that is what sets me apart the most: I'm not just dressing guys up, I'm teaching them how to dress. I'm not giving them a fish but teaching them to fish.
Plus, tailoring. I've crept on all my competition, and those who do put up "after-pics" clearly haven't helped their clients with alterations, which is the only way to get properly fitting garments without going custom. Whether we're buying our clothes from Saks or from Goodwill, my work isn't done until the clothes fit my client *perfectly.
What is "success" or "successful" for you?
For me, the success of my business is defined by 3 elements: how well am I serving my clients, how well is this sustaining me, and am I on the trajectory to grow?
Obviously if my clients aren't satisfied then I am not satisfied. The moment when a client sees himself in the mirror looking better than he ever thought possible is incredibly fulfilling for me, and it fuels my drive to give that moment to even more men.
I have mouths to feed (just mine, but I eat a lot) and clothes to buy, so it's also important that my business is allowing me to pay my bills and live comfortably. And finally, I am not one to grow complacent: I want to make sure that I am on the path to continually do better on the fronts. I have plans to one day reach a greater audience with my services and to create products that can help many more men than I ever could on a one-on-one basis.
Furthermore, it's a dream of mine to have both a bespoke suit made from a Saville Row tailoring house and one from an Italian tailoring house, both of which are luxuries that I cannot currently afford. Which is to say that the third criteria of success would be defined by the distance between me and those goals growing ever-smaller.
Contact Info: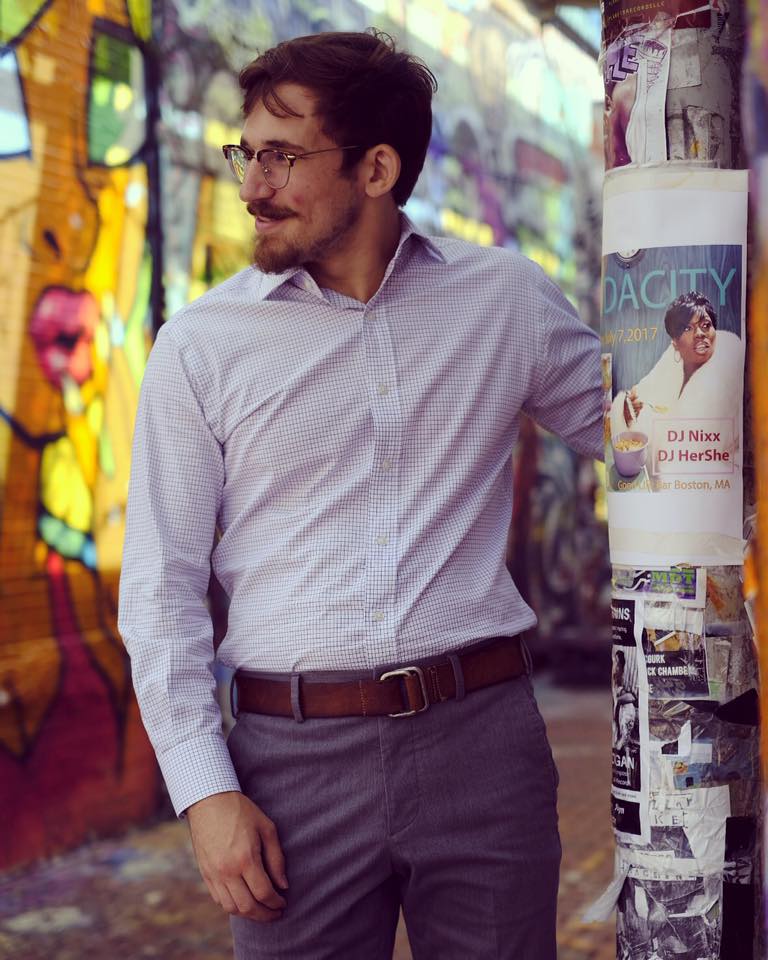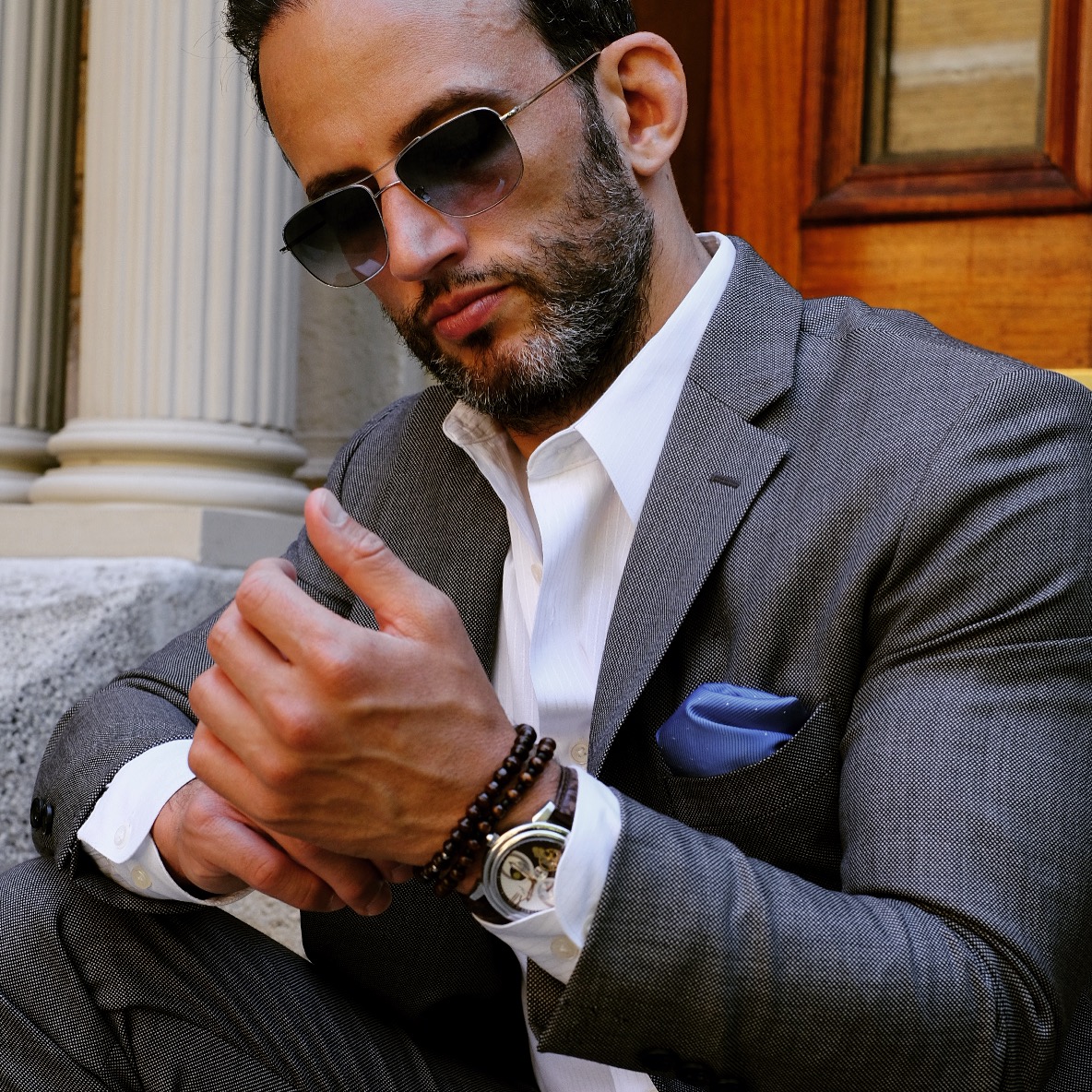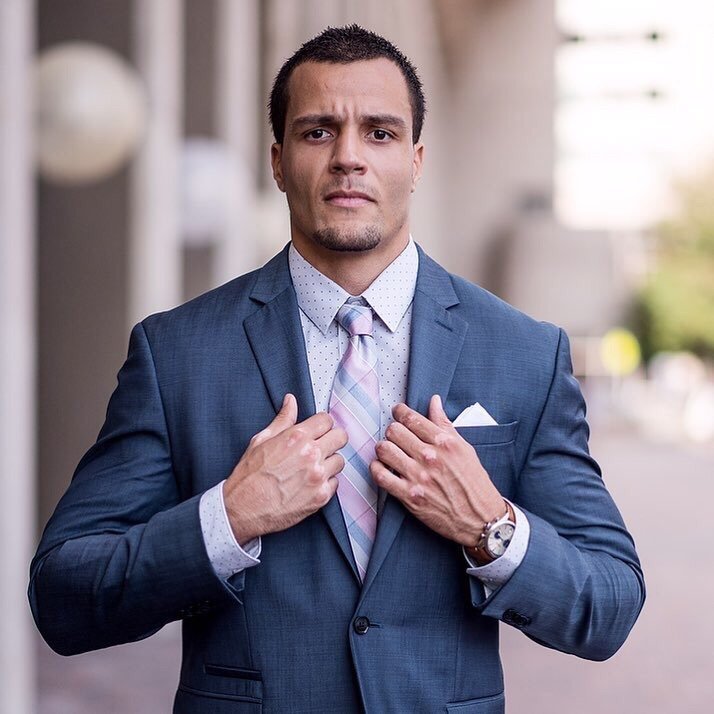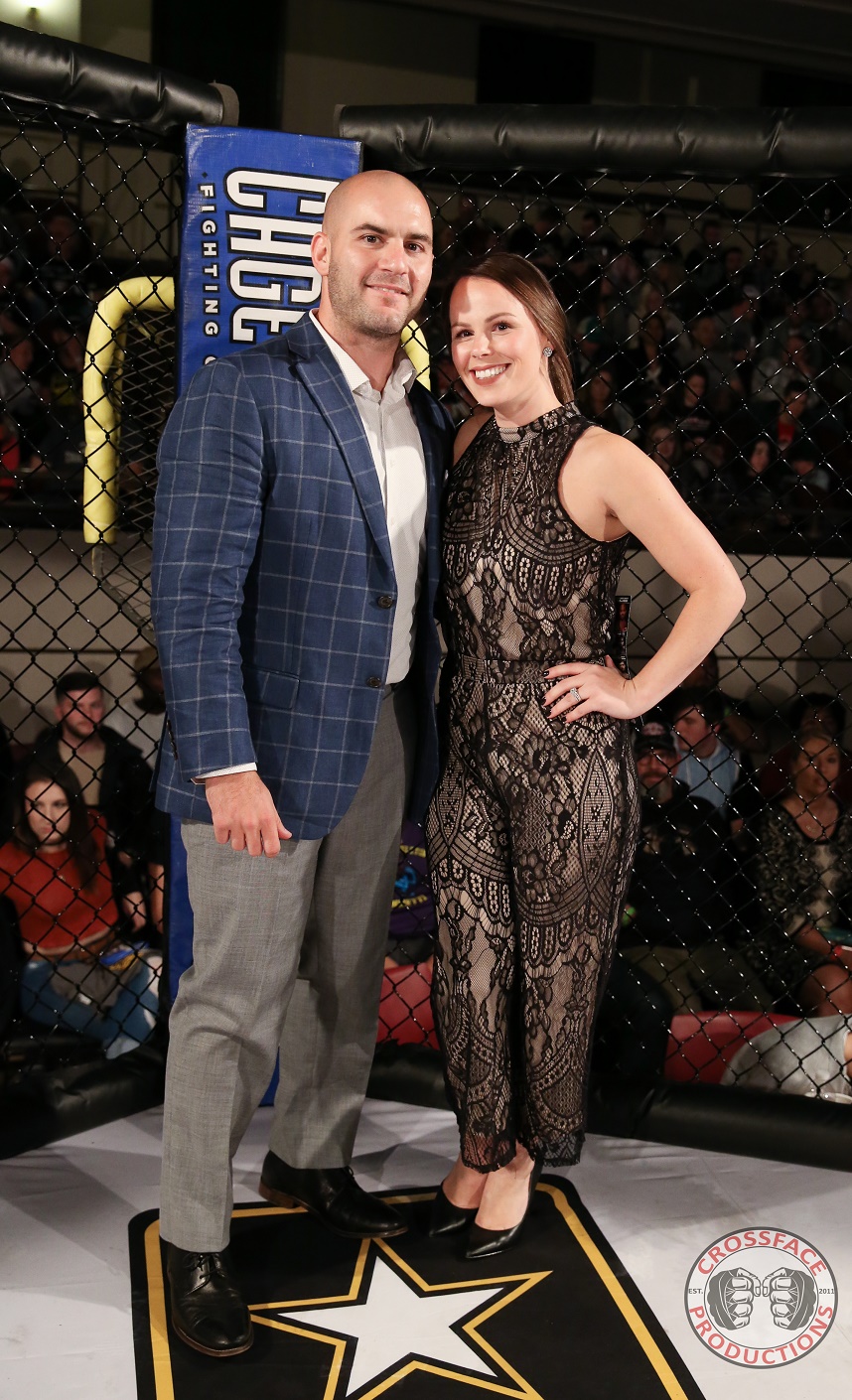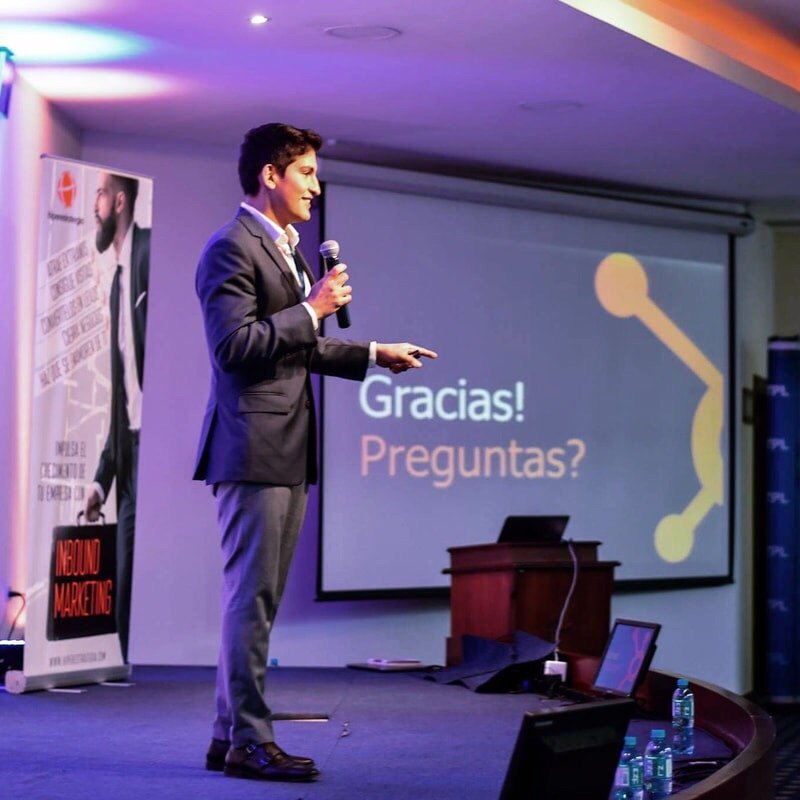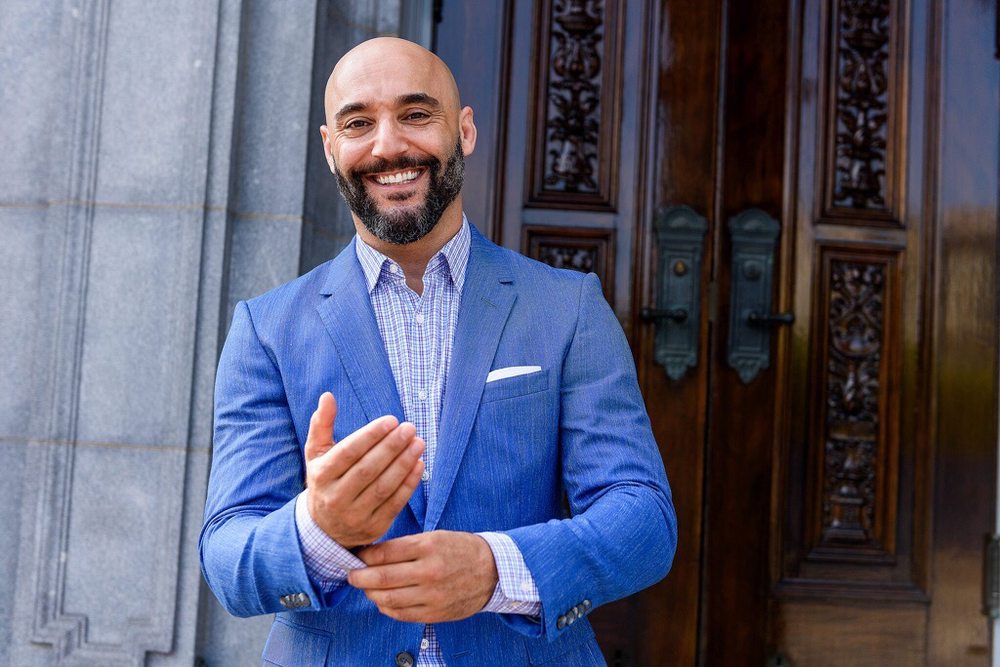 Image Credit:
Raiden Emery Photography
Suhayl Photography
Crossface Productions
Getting in touch: BostonVoyager is built on recommendations from the community; it's how we uncover hidden gems, so if you know someone who deserves recognition please let us know here.