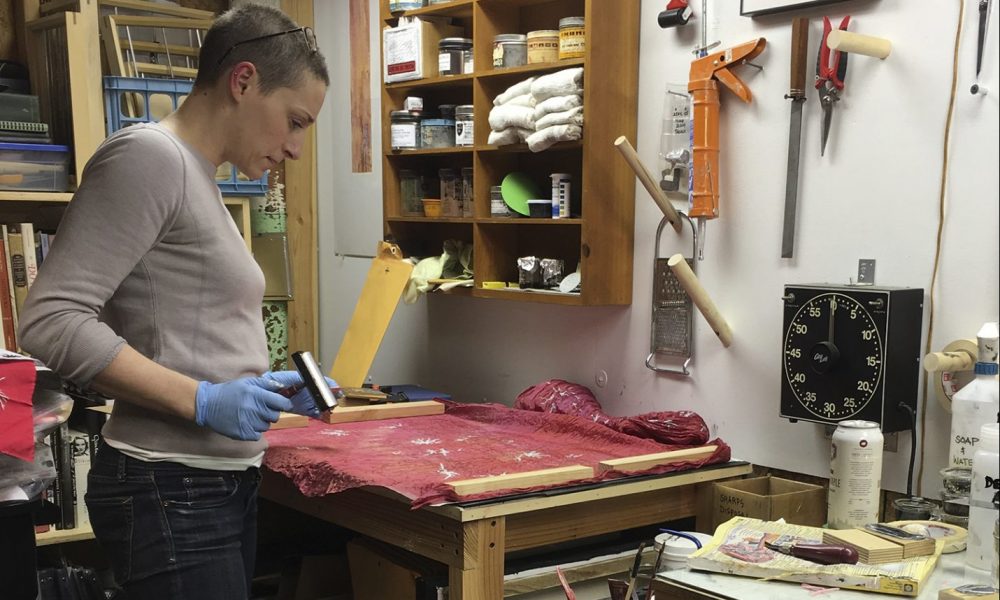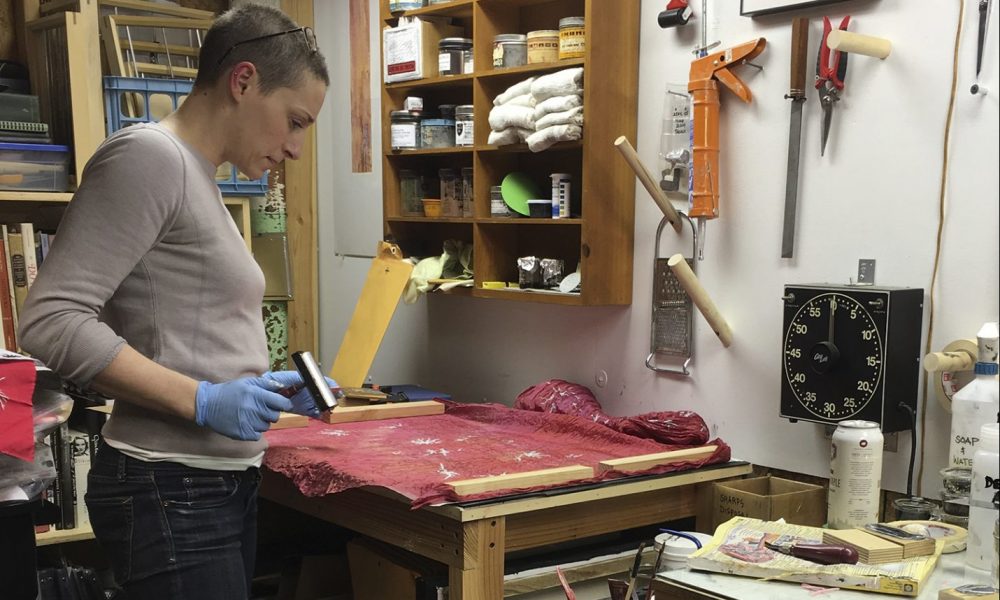 Today we'd like to introduce you to Kimberly Gatesman.
Every artist has a unique story. Can you briefly walk us through yours?
I had always been a creative person who would tinker with whatever my curiosities lead me to, but my childhood definitely played a big part in who I am as an artist. I'm an early eighties kid, and I belong to that last generation of children to grow up without computers and the internet. In the woods of Palmer, MA, I took full advantage of this lack of technology with plenty of independent play and making, both in and out of doors. My parents brought me and my older brother up with a sense of self-reliance that was taught through attentive instruction and by example. As soon as we could understand the concept that a certain tool/process could be harmful, we were taught how to use said tools and processes, carefully, without harm. That helped to dissipate a lot of fear when trying new things by having this approach to learning from an early age.
I graduated from Palmer High School in the spring of 2000 and went off to study biology at Allegheny College in Meadeville, PA. After a typical existential crisis during that freshman year, I changed my focus to art (that thing that everyone else knew I would eventually study anyhow), changed schools, and moved back to Massachusetts. I started my art degree at the University of Massachusetts Dartmouth in the fall of 2001.
Upon graduating in January of 2005, I worked in the local arts community of Fall River, assisting artist Victoria Mathiesen with a variety of installations and the creation of a new gallery that showed the breadth of artistry residing in the area. Inspired by this work, I applied to the Arts Administration program at Boston University and started there, part-time, in 2007. All the while, I worked at my full-time job at the local art supply/framing shop, Riverside Art, where I started in the fall of 2005. With the crash of 2008 and the following "Great Recession", I stayed-put at Riverside (after graduating in 2009) to ride out the economic turmoil. I'm still at Riverside, having moved up in the company in the intervening years, and I now run their high-end Cruse Scanner and reproduce artwork for artists, galleries, and museums. I started my studio, Third Switch Press, when I moved back to New Bedford, from Fall River, in 2011. It is a private space where I can, once again wander, explore, and experiment to my heart's content.
Please tell us about your art.
I am a printmaker at heart. I love to experiment, and ultimately my work is about Mark-Making and Process. I search for what kinds of marks/textures/patterns can be created by changing how I follow (or disregard) the steps of an established process, or adapting them for things other than their intended uses. My current work revolves around monotypes (these are unique prints that do not rely upon a matrix for the structure of the image, i.e. an etched plate) and static electricity. These prints capture the physical (2D) form of static electric shocks, and I've called them "electrostatic monotypes."
The imagery of these prints may look foreign (yet vaguely familiar), however, they are not truly abstract, but rather they are representational and true to life. Much like infrared photography, radio telescopes, and x-ray imaging, the process of making these prints works to bring some aspect of the electromagnetic spectrum into the limited range of human perception. Normally, electricity is only experienced as momentary flashes of light, and while its function is ubiquitous, its form can rarely be enjoyed. Electrostatic monotypes allow safe passage to explore this world of hidden beauty.
The marks captured in these prints are created by an interaction of static electricity with objects and the surrounding environment. Look at them as a kind of two-dimensional fingerprint left behind by a three-dimensional finger. Objects are subjected to an electric charge, and as the electricity flows, charged particles (called ions, which display either a positive or negative charge) are deposited, like a residue, onto a special surface plate on which the objects sit. And much like a fingerprint, this residue can be made visible when dusted.
I think this work has been meaningful for me because it's a way to draw connections between the old and new. I use all analog processes to capture the physical beauty of something that is the heart of our digital world. Electricity is so taken for granted and is such an influential force, I feel it's important to give it a context outside of its usual realm to make people stop and really look. I've used the phrase "vaguely familiar" to describe my work because my prints are so abstract looking, but people still connect with them based on what the marks remind them of: river formations, coral, capillaries, tree branching. This work is an opportunity to make the connection between the fact that electromagnetism is one of the four main forces of the universe, and how similar seemingly dissimilar things are because, on the most basic level of development, we are all influenced by the same physics. It's that whole reminder of "we're not so different, you and I", which I think we could use more of these days.
Choosing a creative or artistic path comes with many financial challenges. Any advice for those struggling to focus on their artwork due to financial concerns?
The best advice I have is to try and see your limitations as a way to force your own innovation. The only reason I came to work with electricity is because, ten years ago, I needed a way to make etchings, in my small apartment (before getting a separate studio space), without killing myself. I stumbled across an old PDF on electrolytic etching, and that pretty much was the starting point for where I am today. I had a professor once tell me that artists need limitations, with too many possibilities we'll all just spontaneously combust from the sheer possibilities of everything! Also, just keep working. That is key–don't stop.
How or where can people see your work? How can people support your work?
Instagram is the best way to see the most current happenings and developments. My websites and blog are good ways to access the more in-depth info. My work can be purchased directly through me or from the gallery at Riverside Art, where I work. I am a member of the South Coast Artist group, and I participate in the annual summer tours. I will also be participating in the Fall and Winter Art Markets taking place at the Co-creative Center in New Bedford October 13 and December 1, 2018.
Contact Info: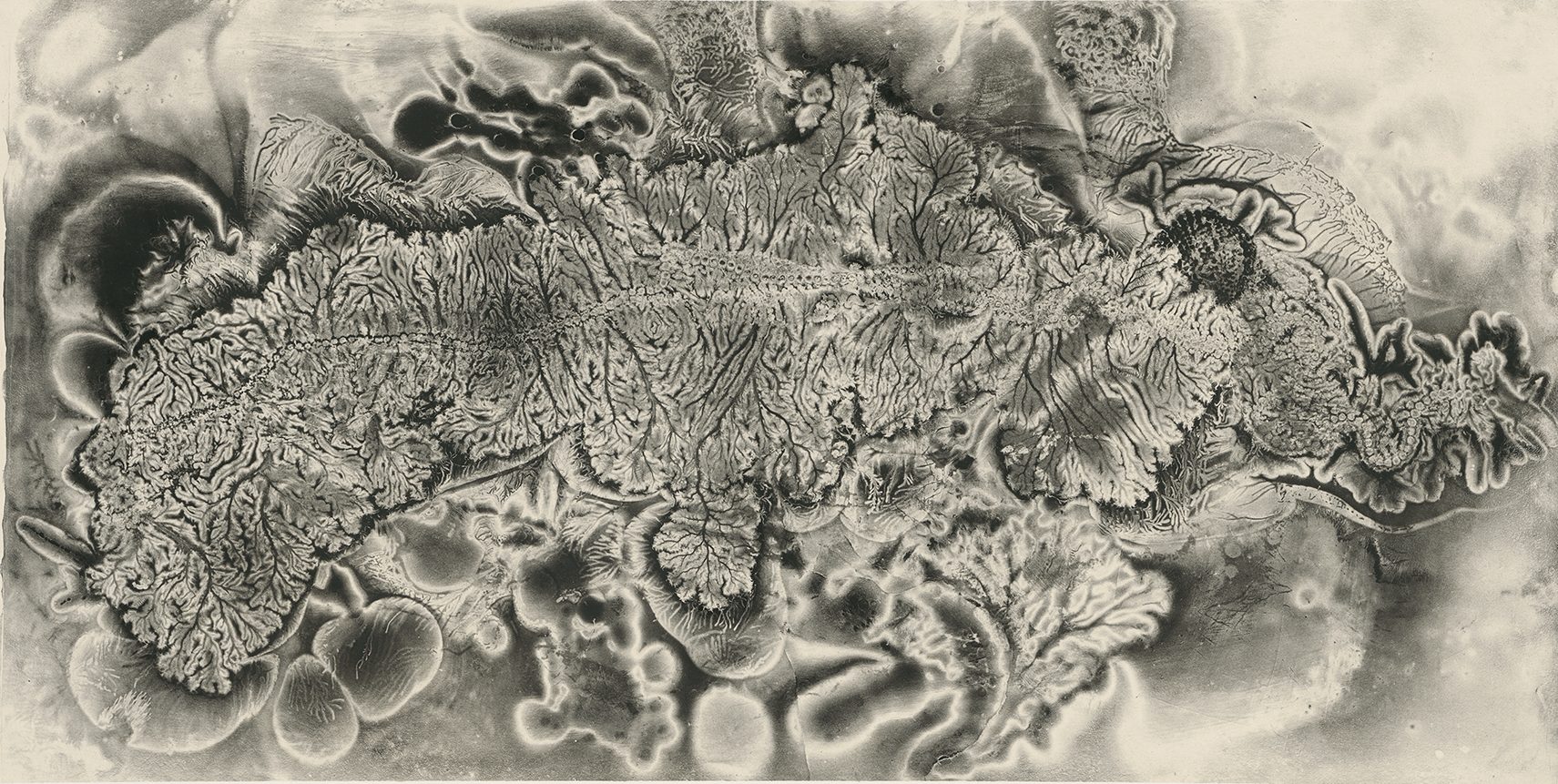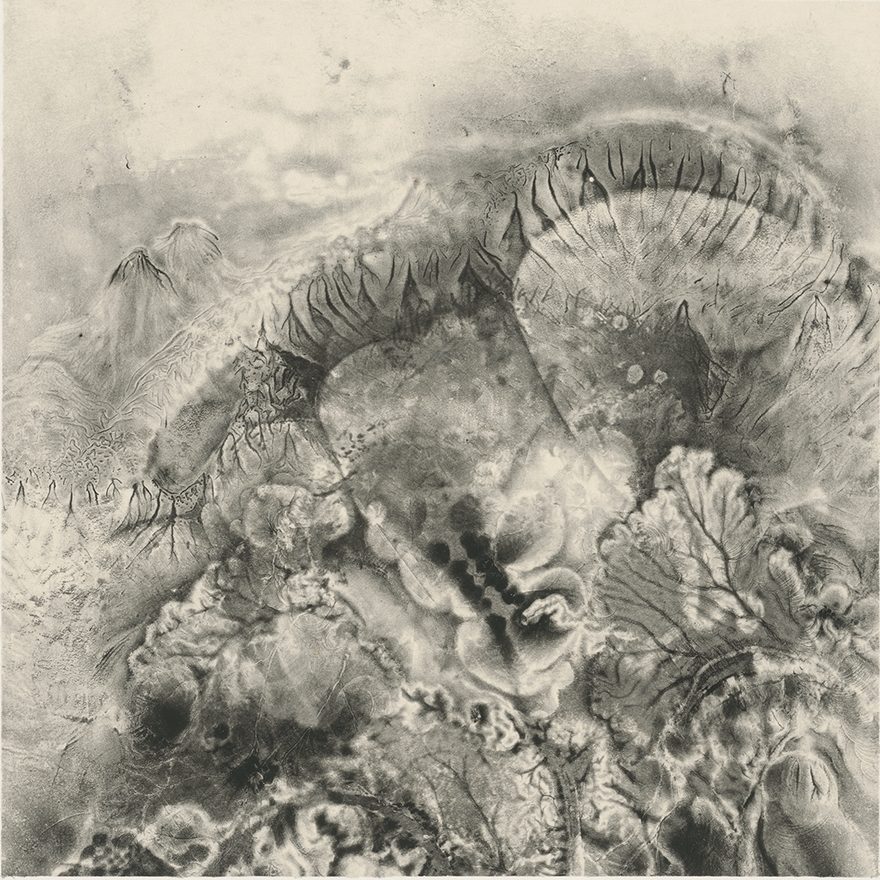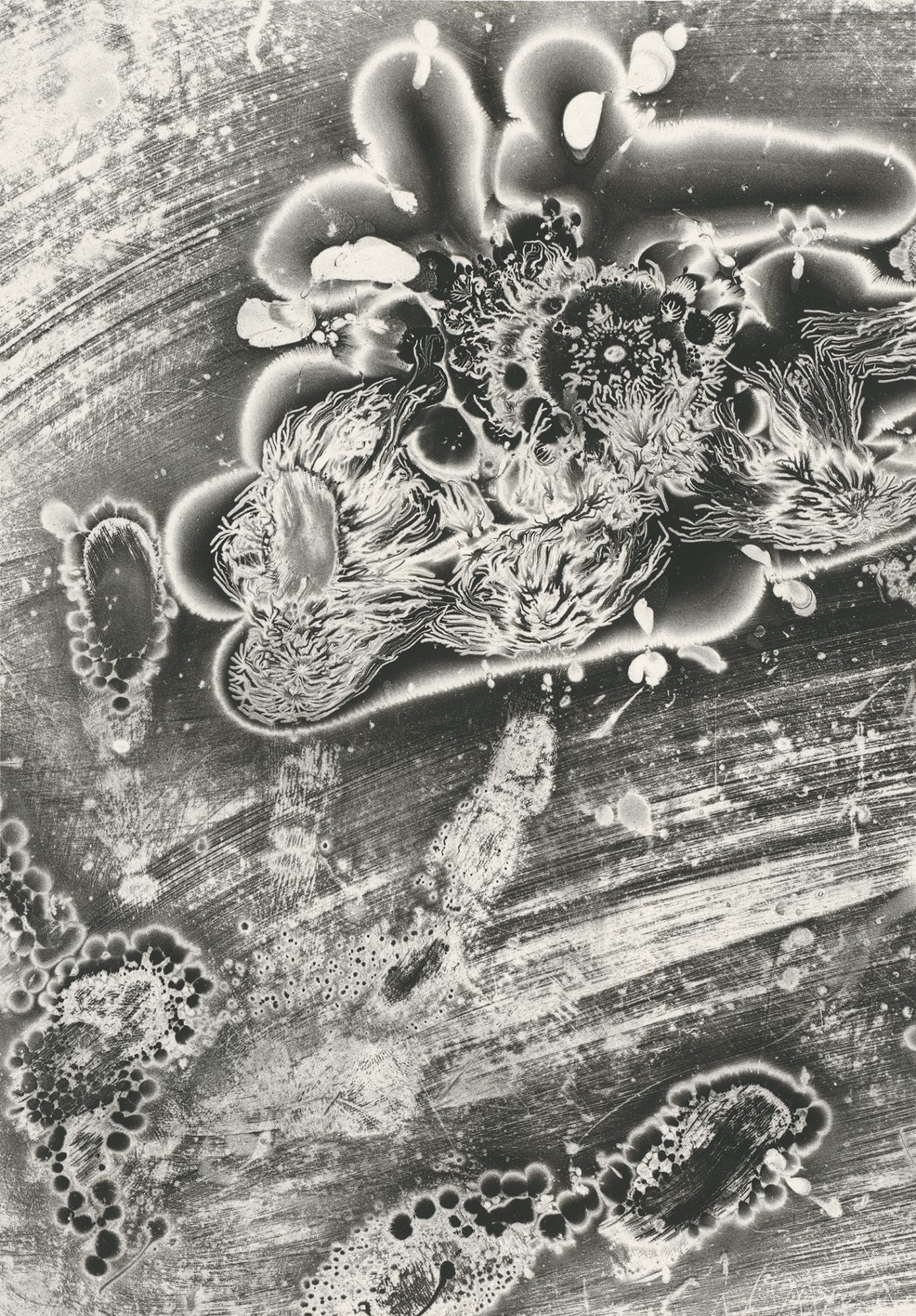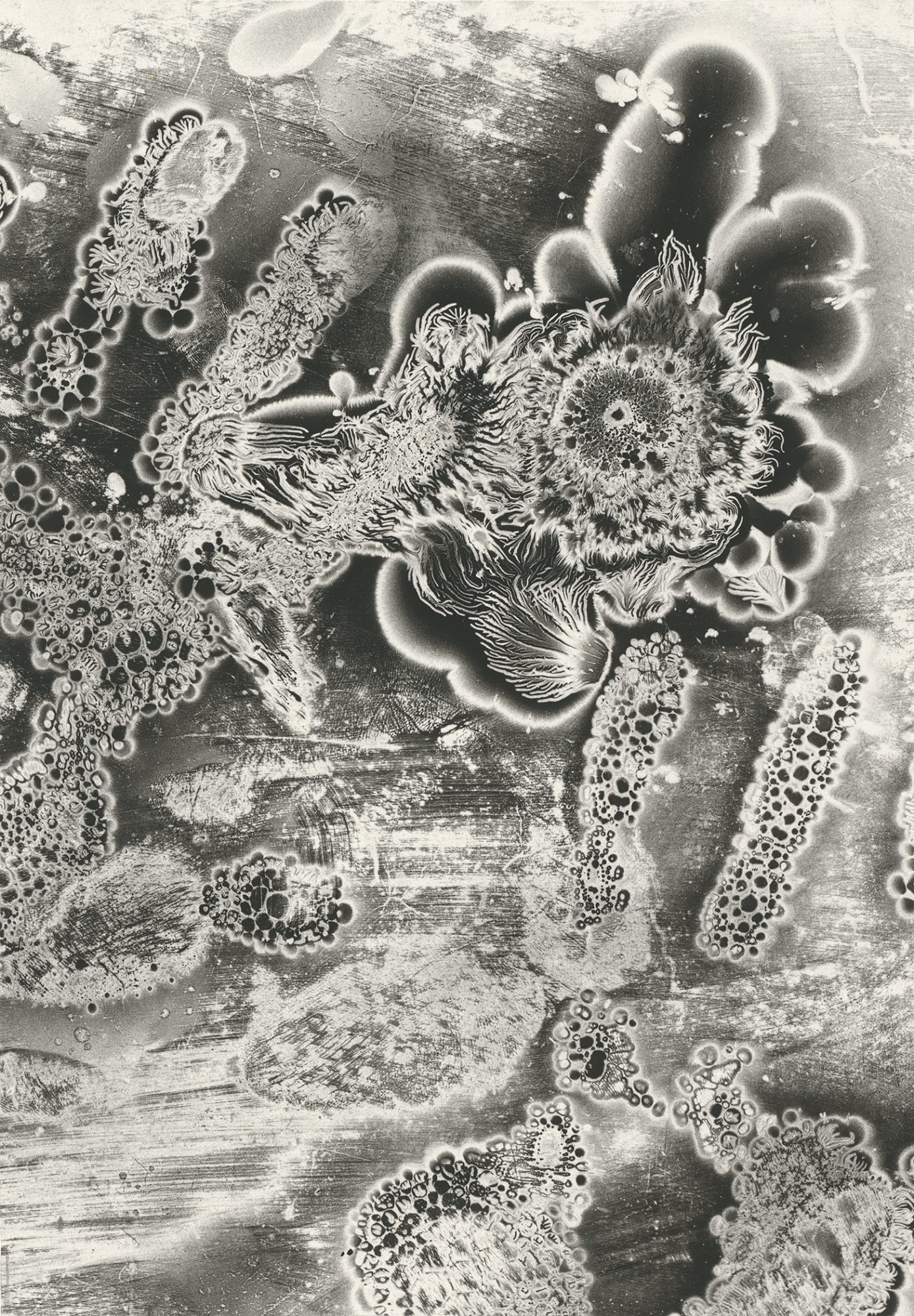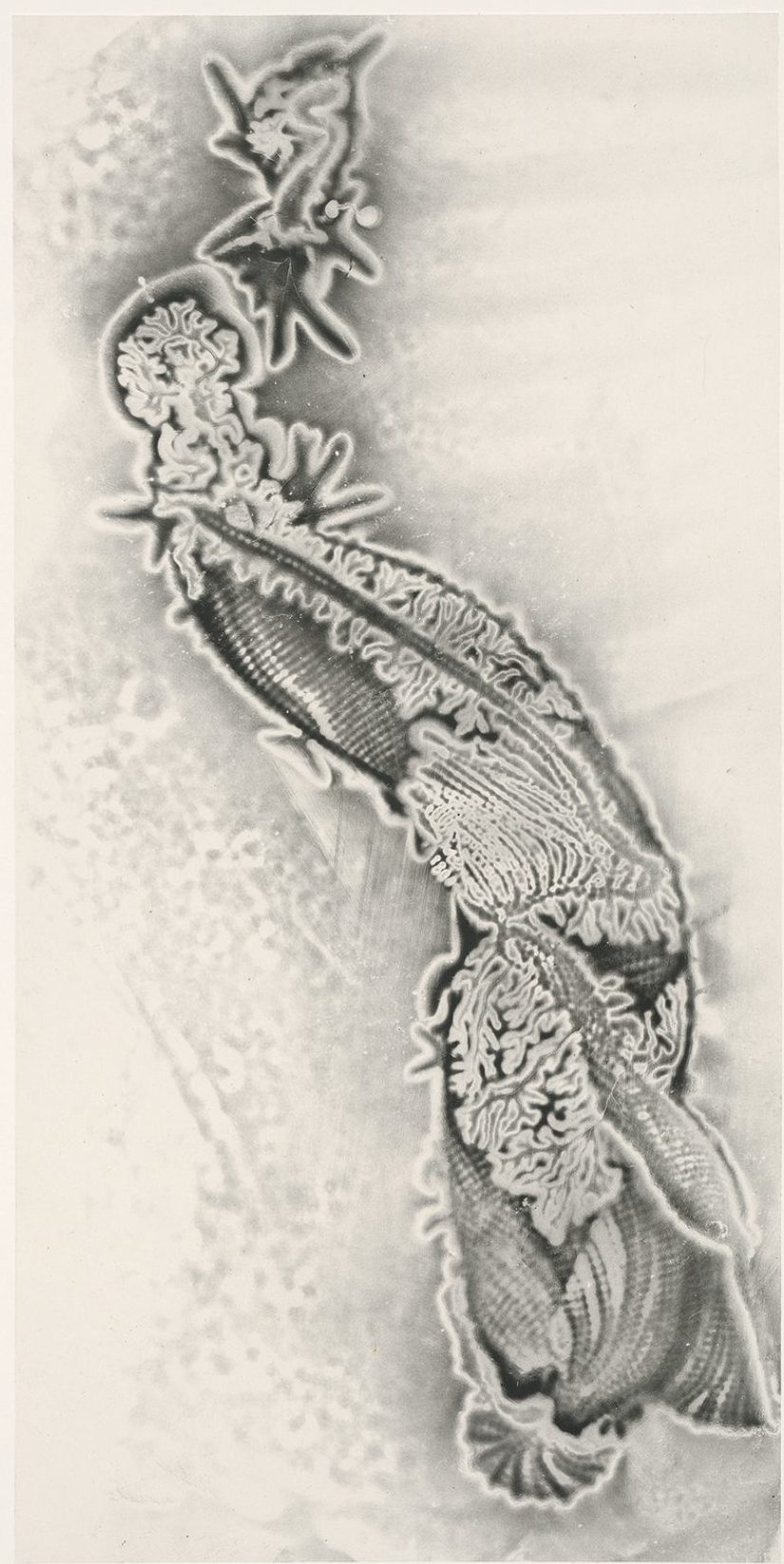 Image Credit:
Kim Gatesman
Getting in touch: BostonVoyager is built on recommendations from the community; it's how we uncover hidden gems, so if you know someone who deserves recognition please let us know here.